READ IN: Español
Although we are still immersed in the most beloved season for many, the summer, fashion continues to advance and with it some of the most important brands in the sector begin to anticipate the next season and begin to present what will be the next must-have or objects of desire of the new season. That is precisely what Prada has done, as it has just presented what will be the most comfortable footwear for the coming autumn/winter.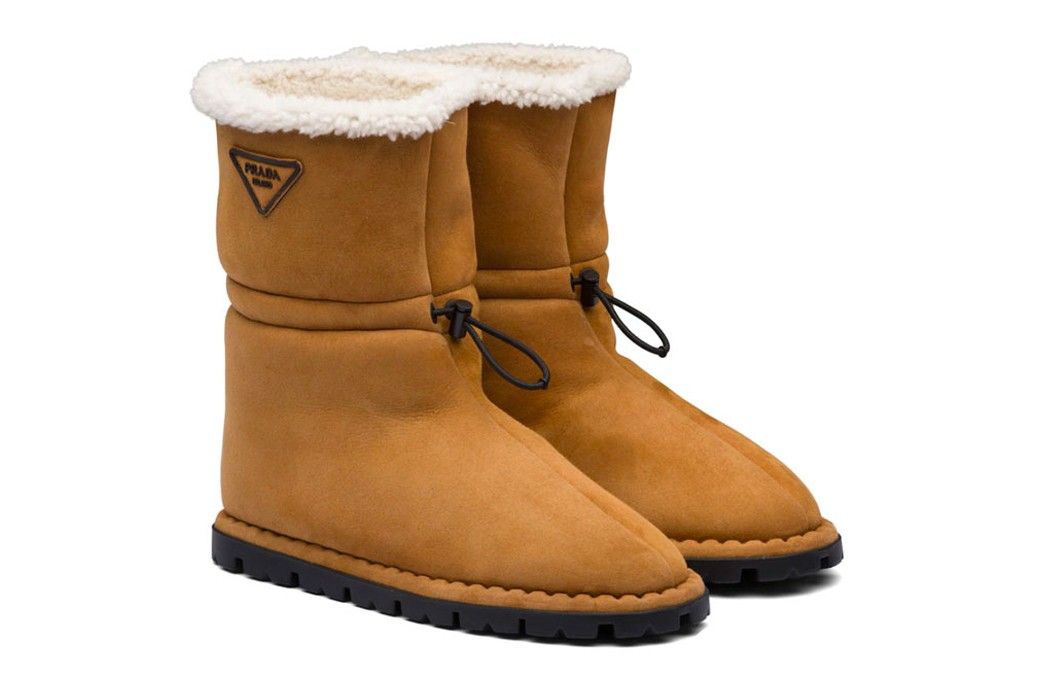 This footwear we are referring to, has to do with the latest boots/booties that Prada has designed using two of its star materials. Which ones? Nylon and leather.
As we said, Prada has created a pair of quilted ankle boots in black, reminiscent of the classic "puffer jackets" that we usually wear in winter, with a light EVA sole, and others in cognac colour, in shearling style, made of leather and covered with sheepskin on the inside, inspired by the clear UGG aesthetic. Both models are accompanied by the legendary triangle-shaped logo of the emblematic Italian luxury brand.
What do you think of these two latest Prada launches? If you like them, you should know that the black model is already available on Prada's US website for $1,120, while the cognac model is not available in the US but in the UK for £990.