READ IN: Español
Four humoral fluids: Melancholic, Sanguine, Phlegmatic, Choleric. These are the temperaments of Magliano 's Spring/Summer 2022 characters; inspired by Hippocrates' Humoral Theory. A mash up of new appearances, the central role of upcycling introduced through fabrics recycled from past seasons, new organic dyes and stylistic pastiches.
Melancholic are the workwear elements, the work overalls and the studies on technical clothing with imaginary or celibate performances dedicated to nomadism.
Sanguine is the sexy guayabera of transparent cotton voile that leaves the skin bare used to seduce; the underwear decorated with a floral "M". Silk shirts made from old scarves that dress those who are in love.
Classic-cut jackets oversize sweatshirts, double-breasted trousers in typically Magliano tropical wool, dyed this season with the help of flowers, describe a phlegmatic trend, sometimes saintly lazy.
Choleric is the use of randomly matched prints on T-shirts; an overabundance of information, complicated signs to the point of collapse. This spirit also characterises the linen suits and jacquard wool dresses, elegant on the outside but also lined with T-shirts recovered from Montagnola market in Bologna.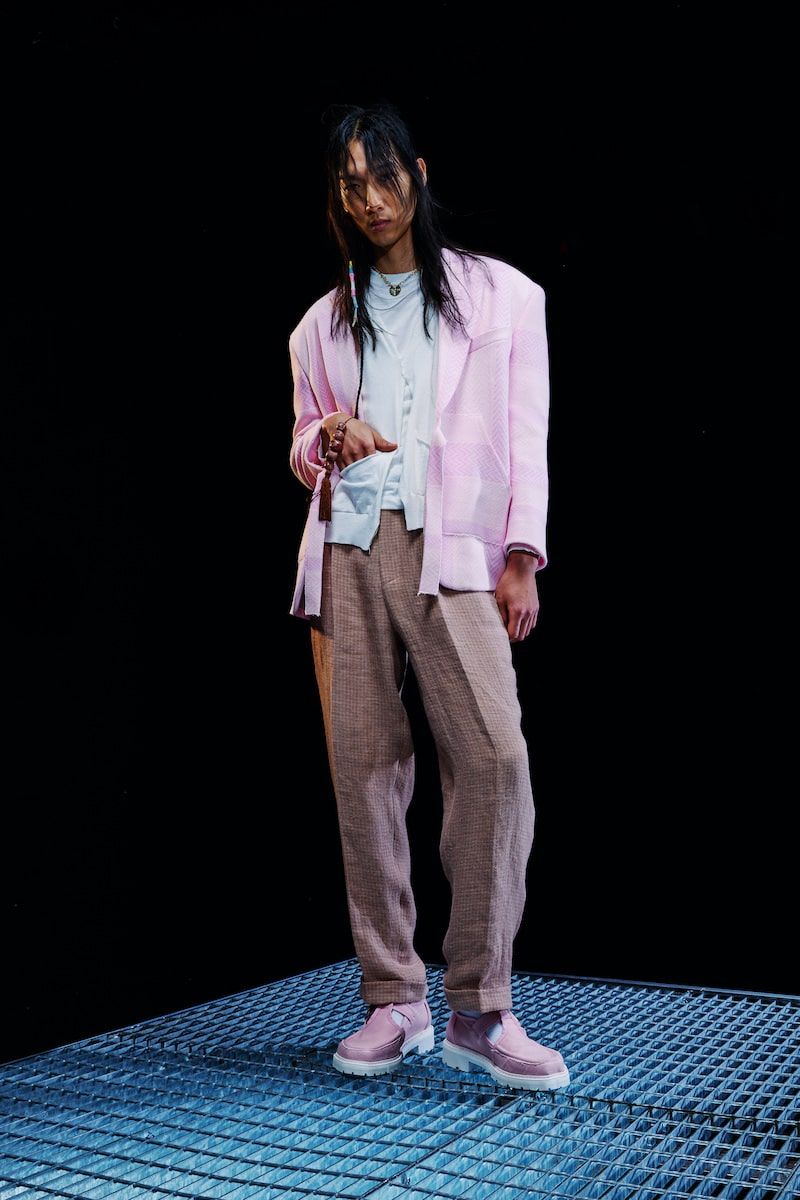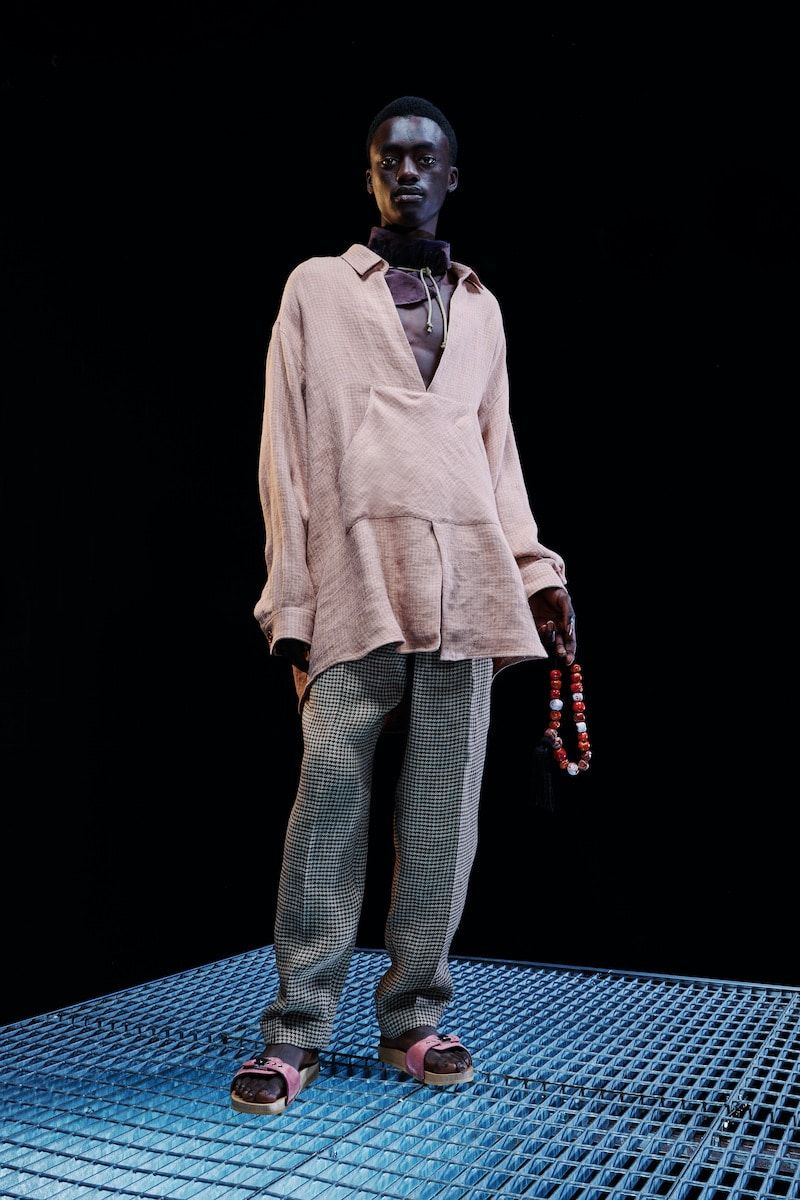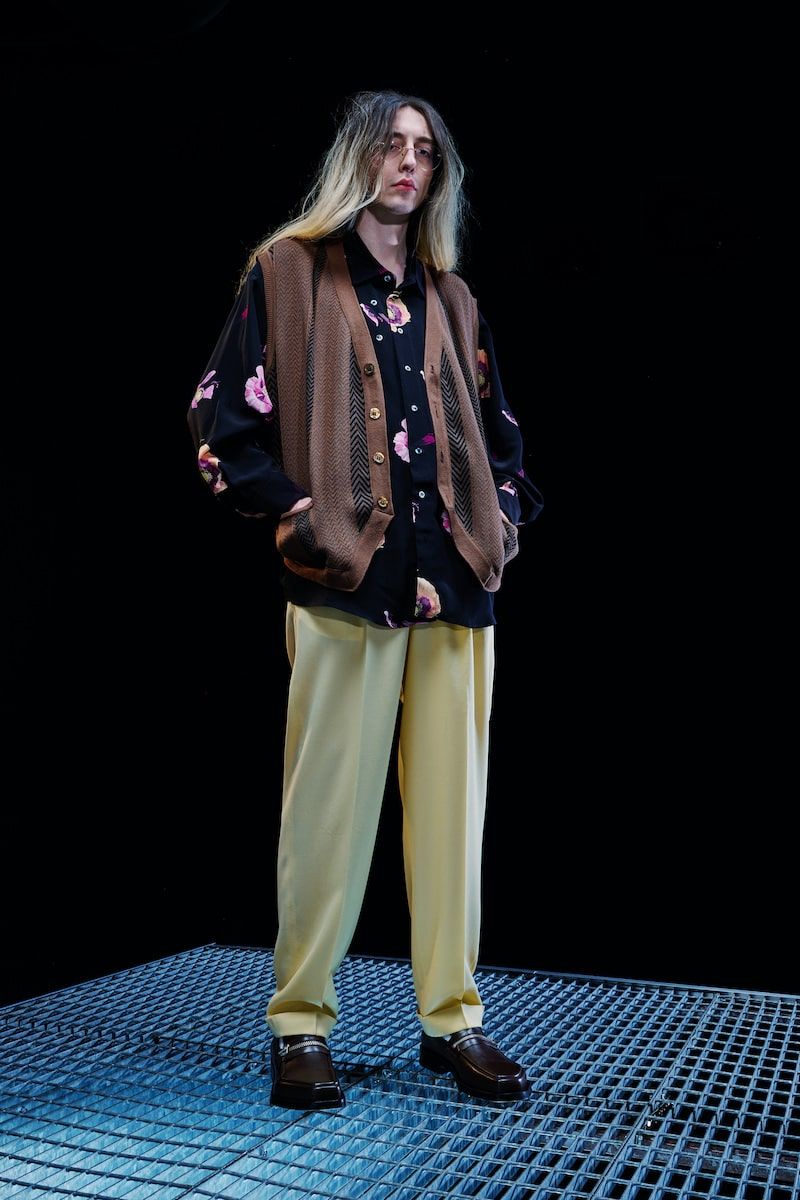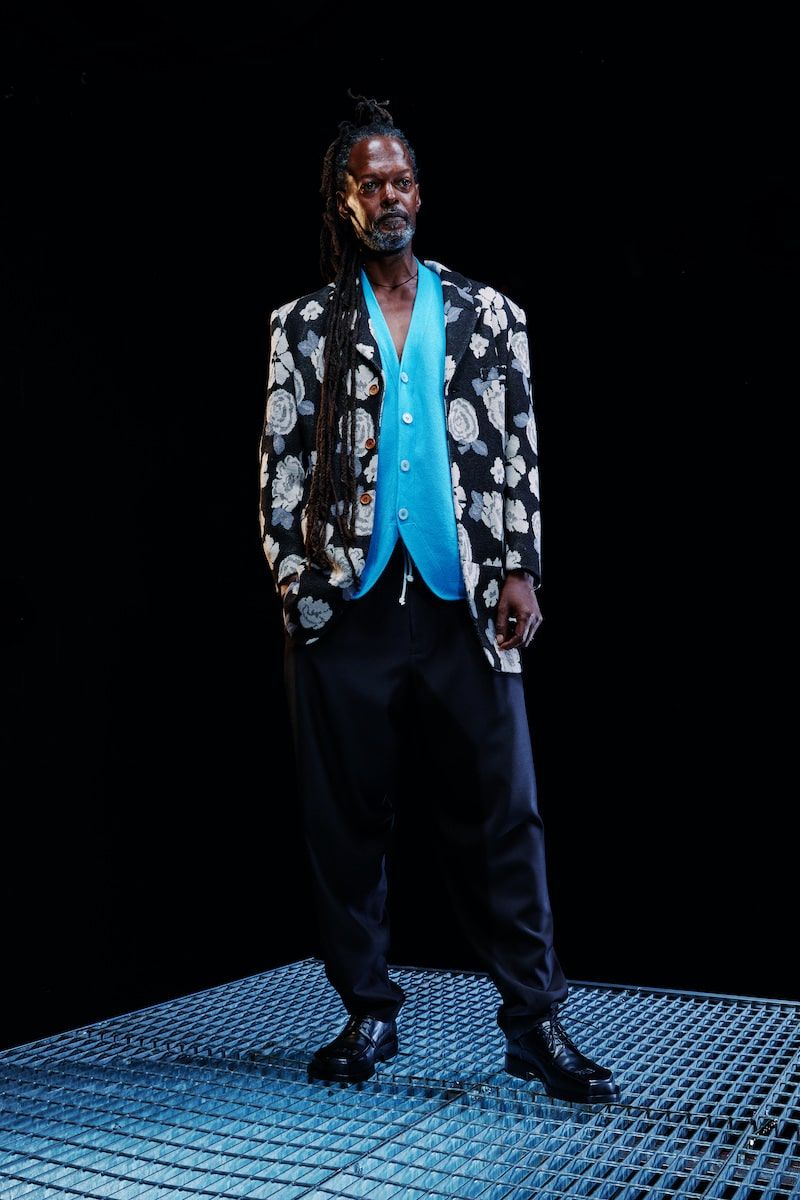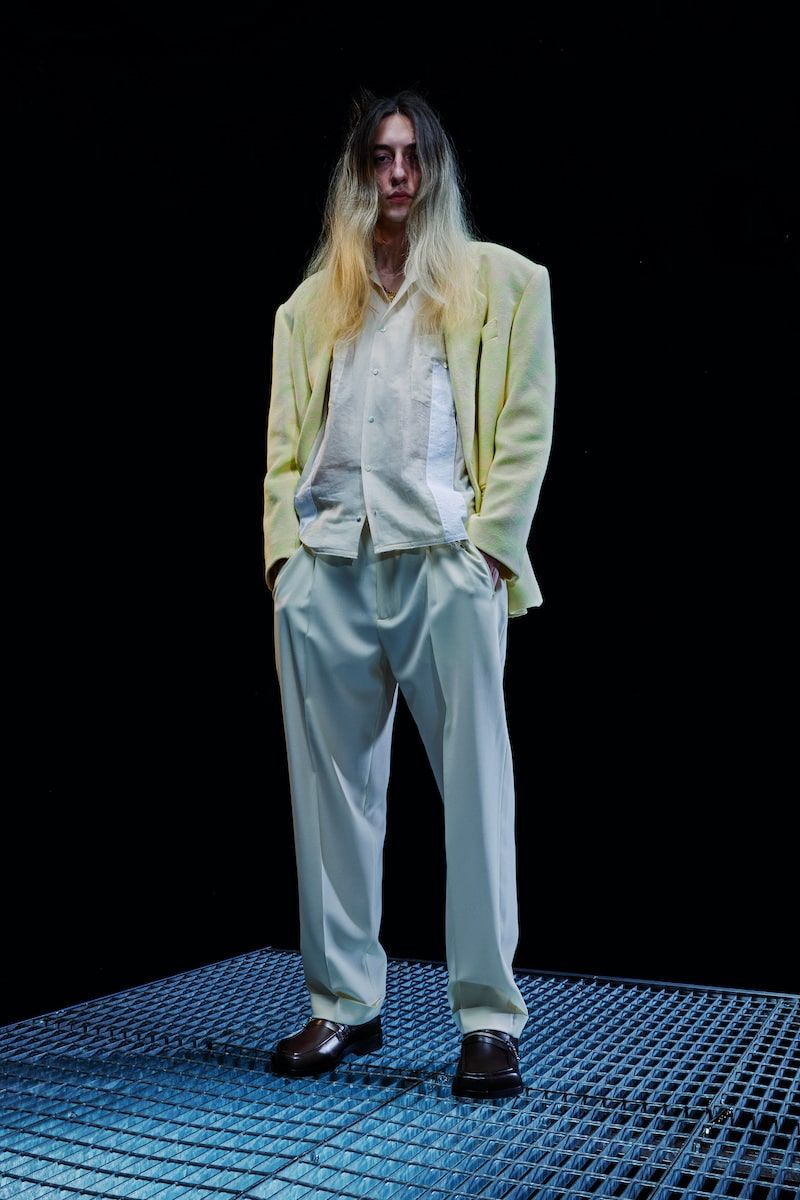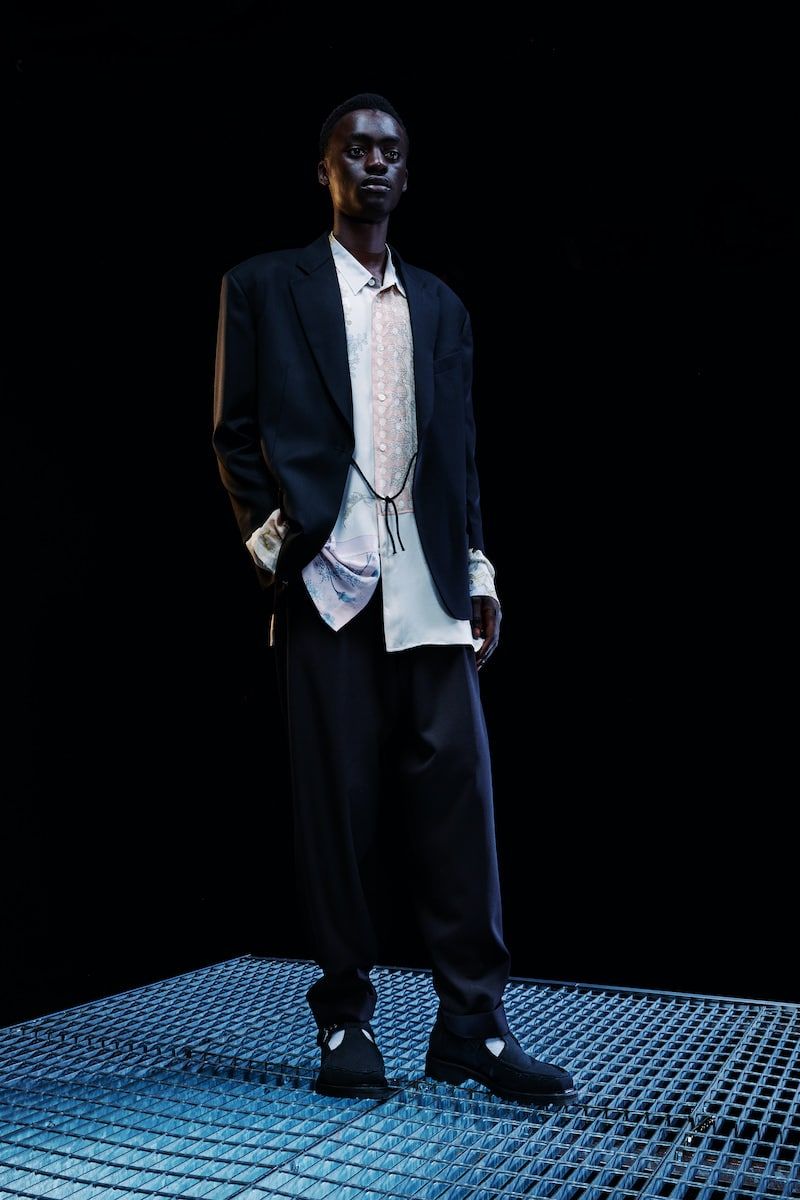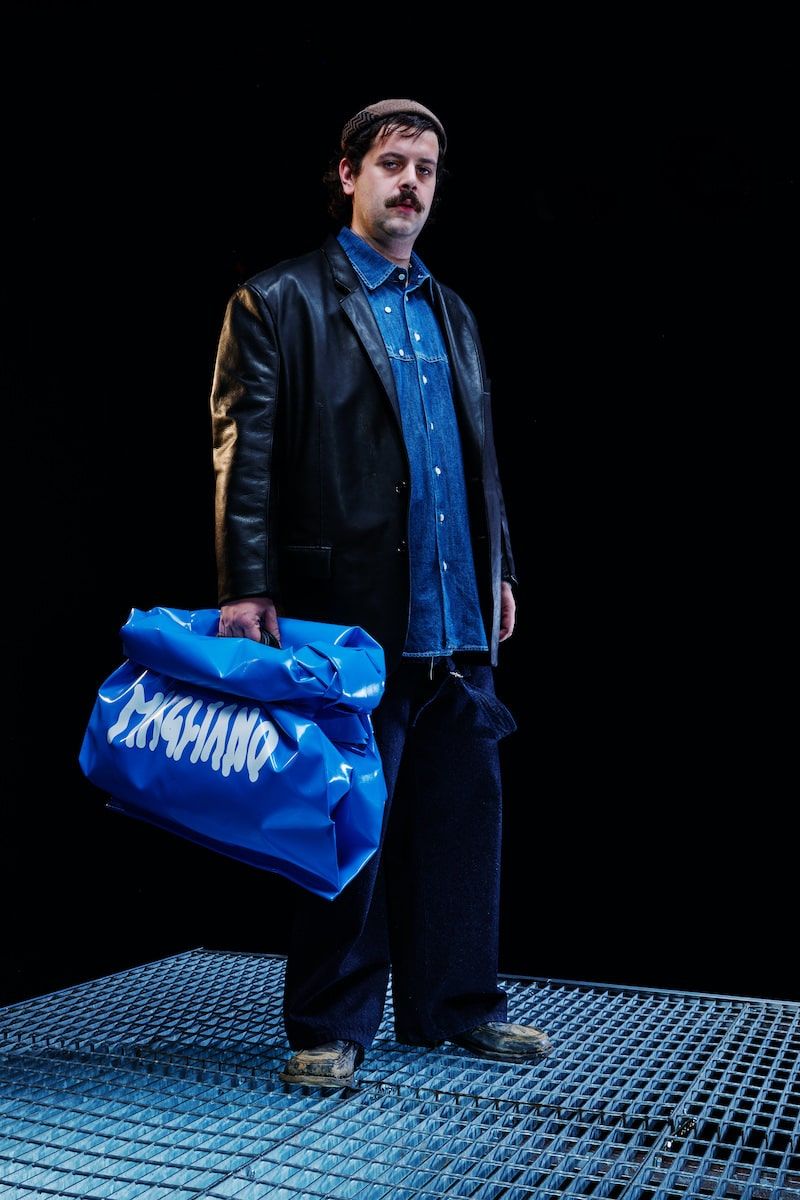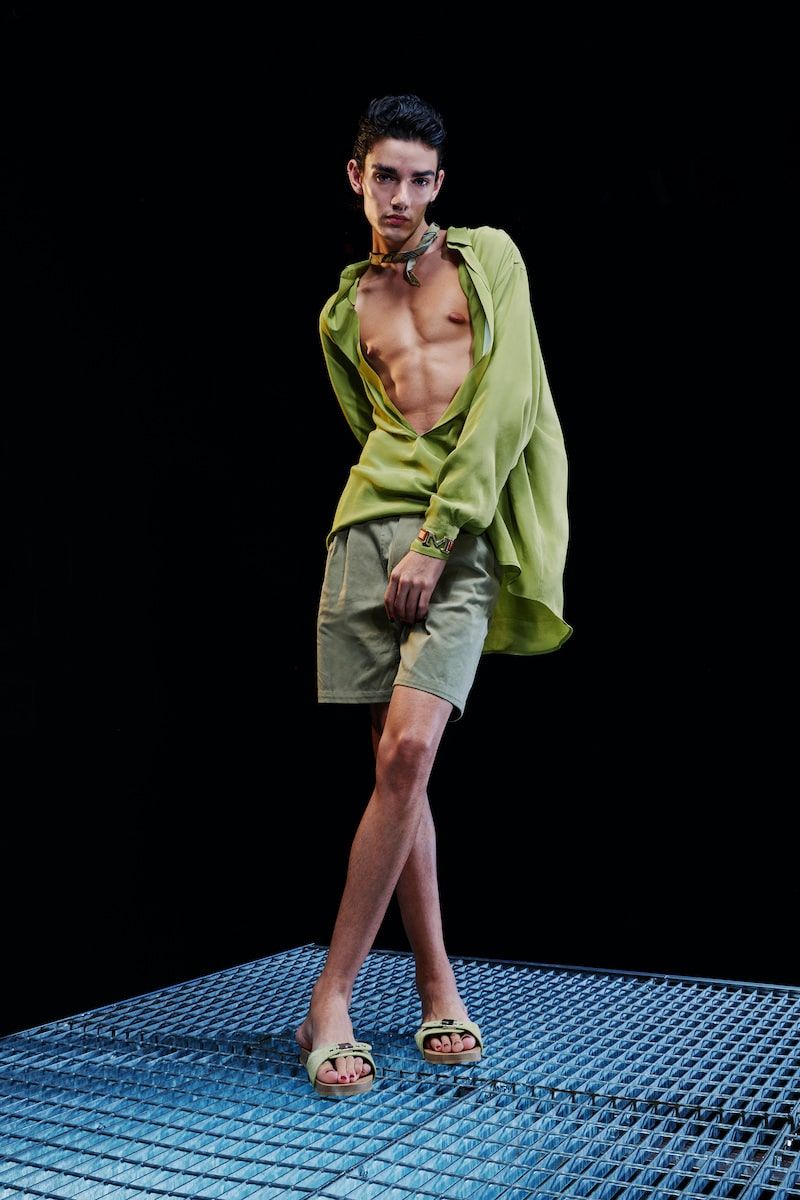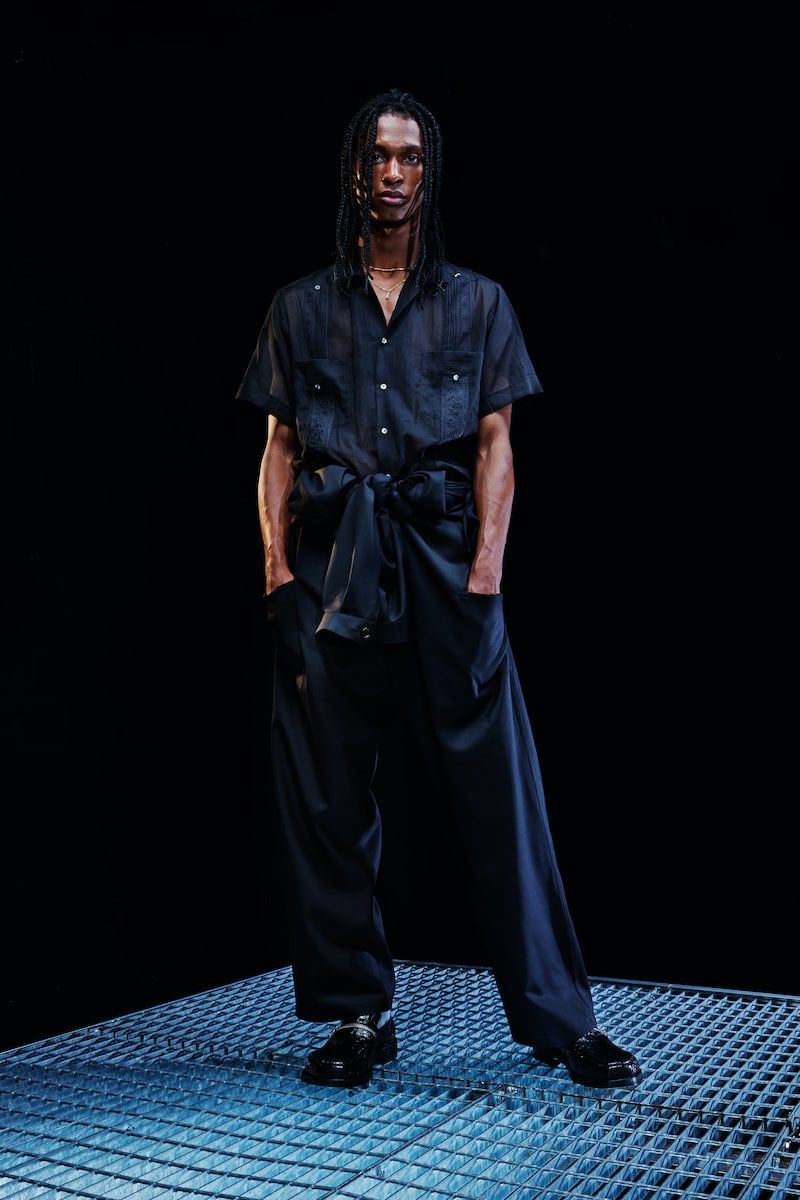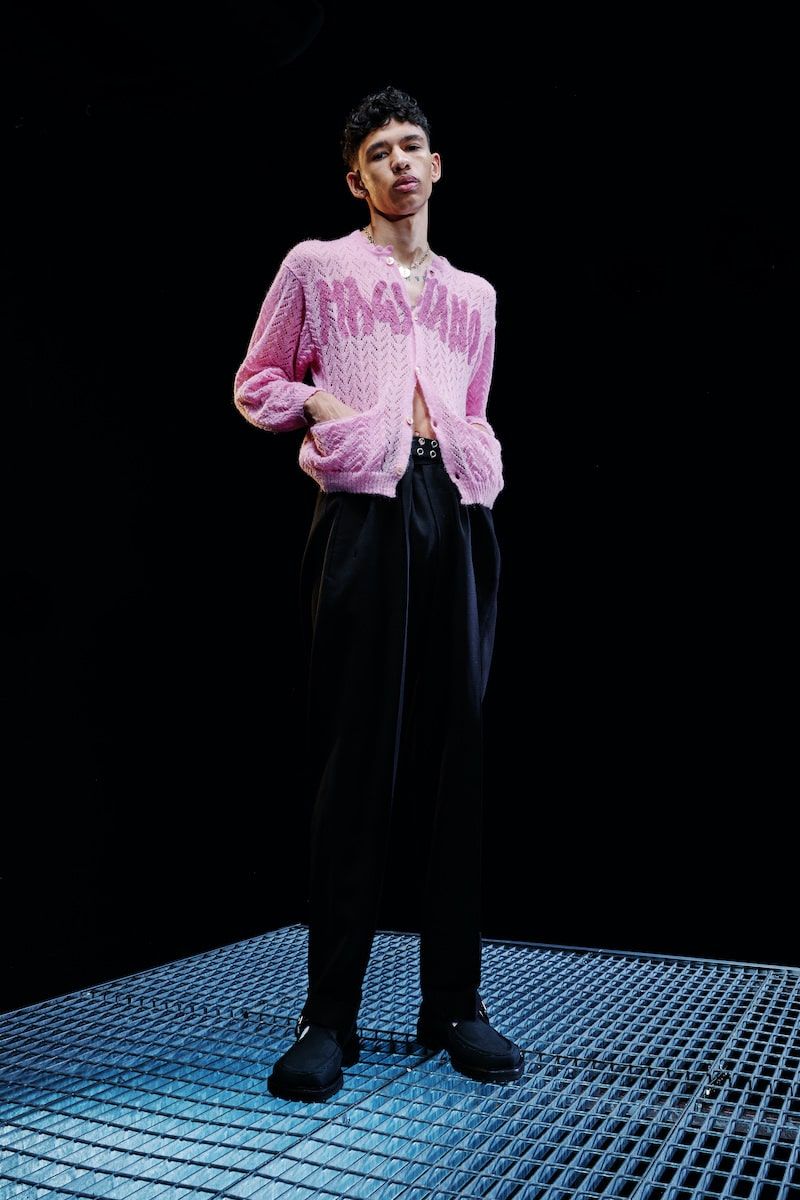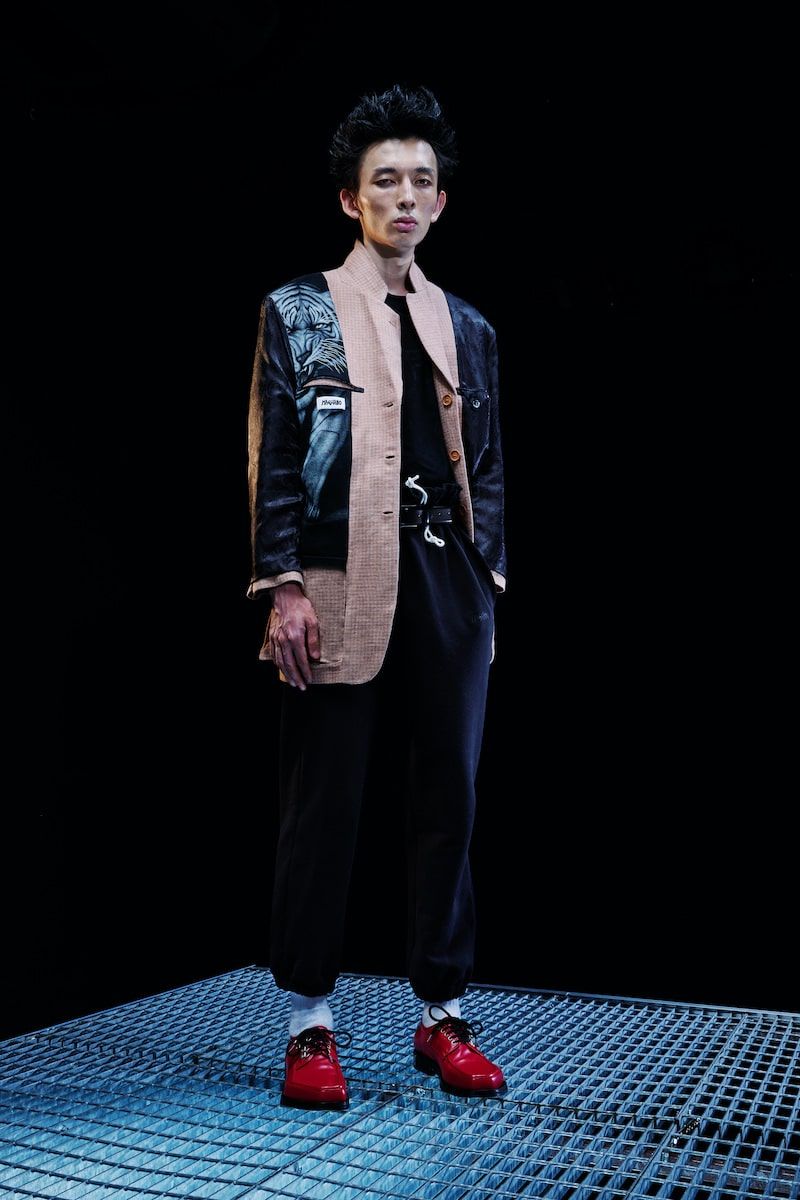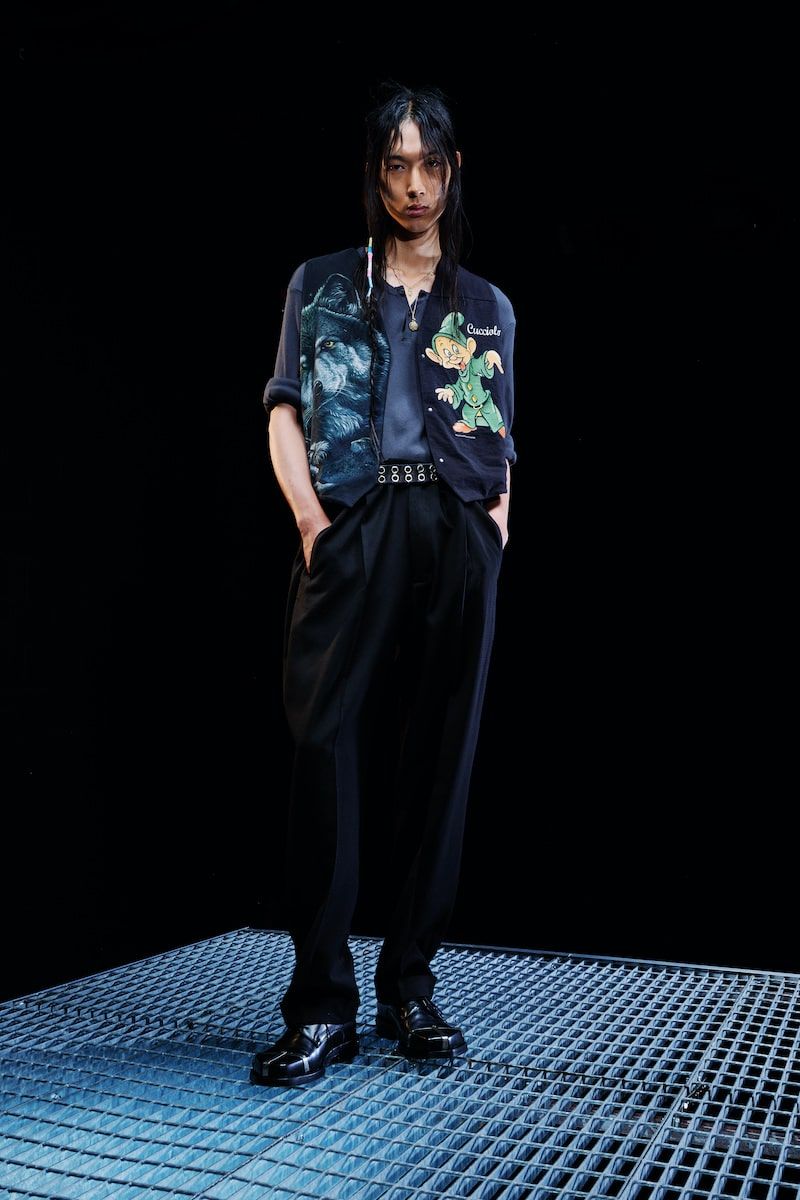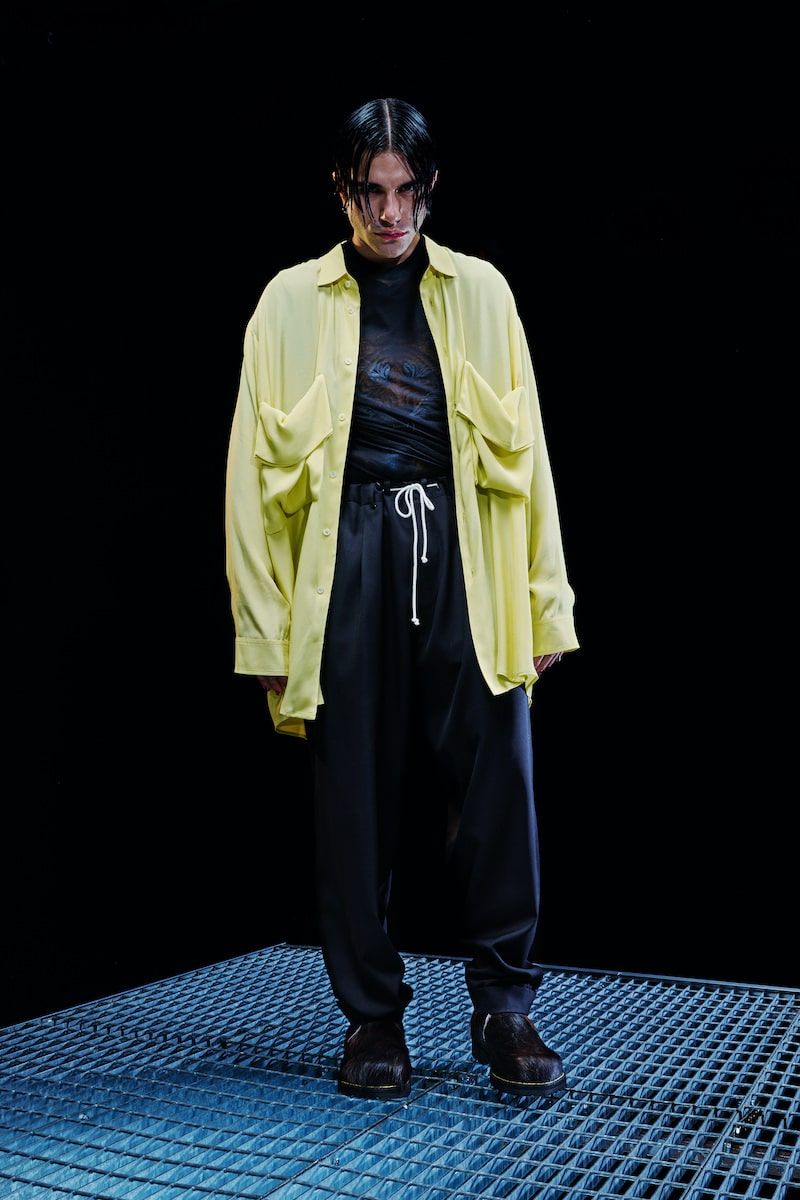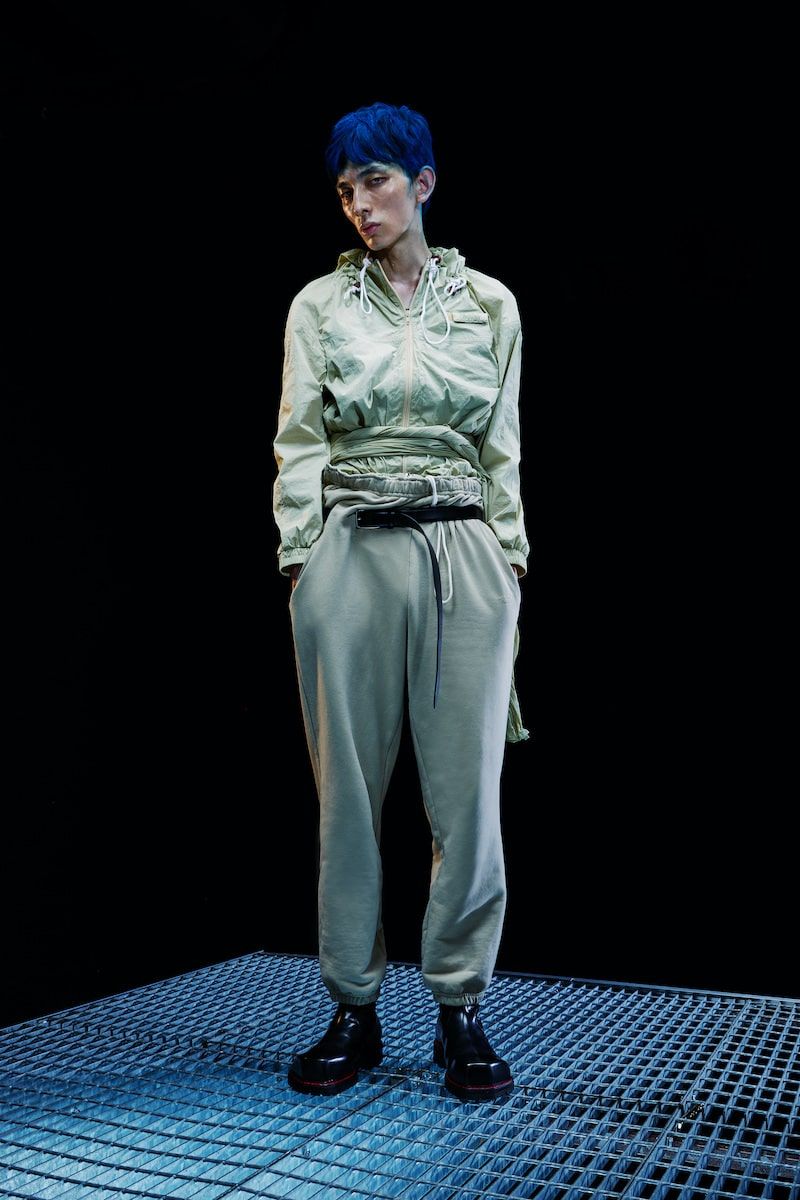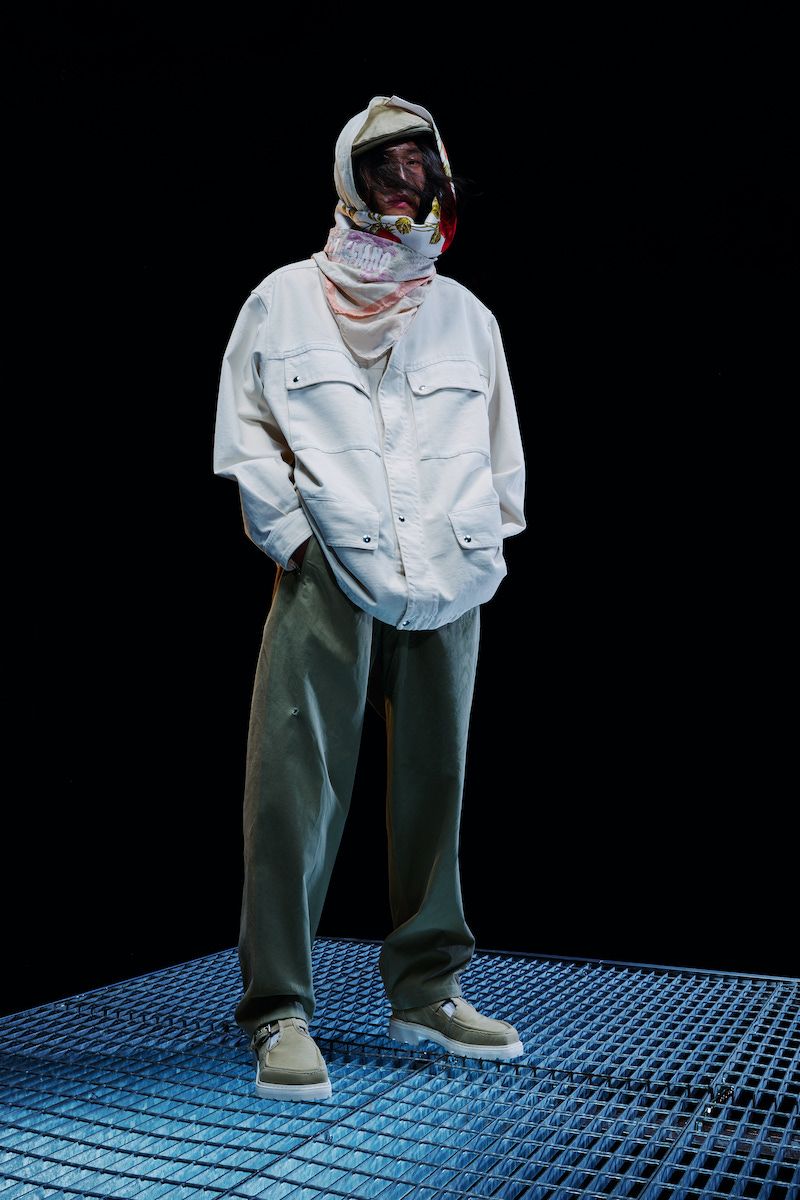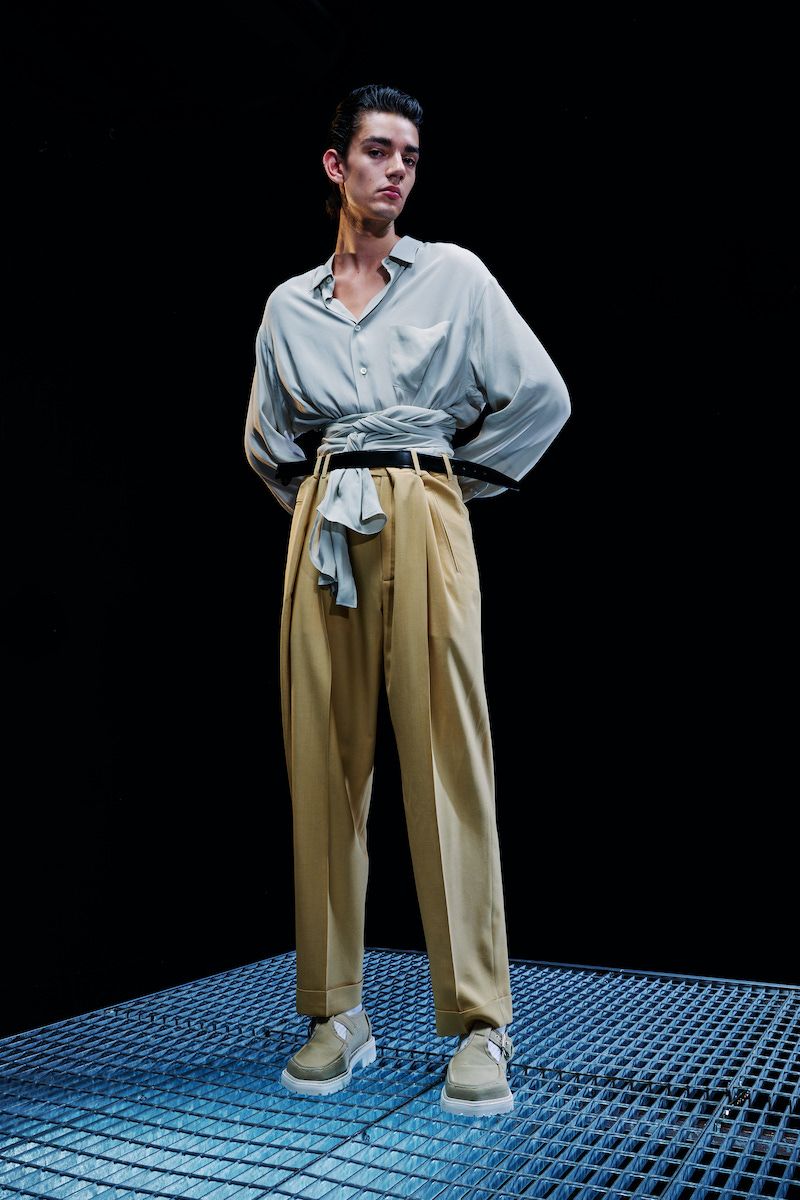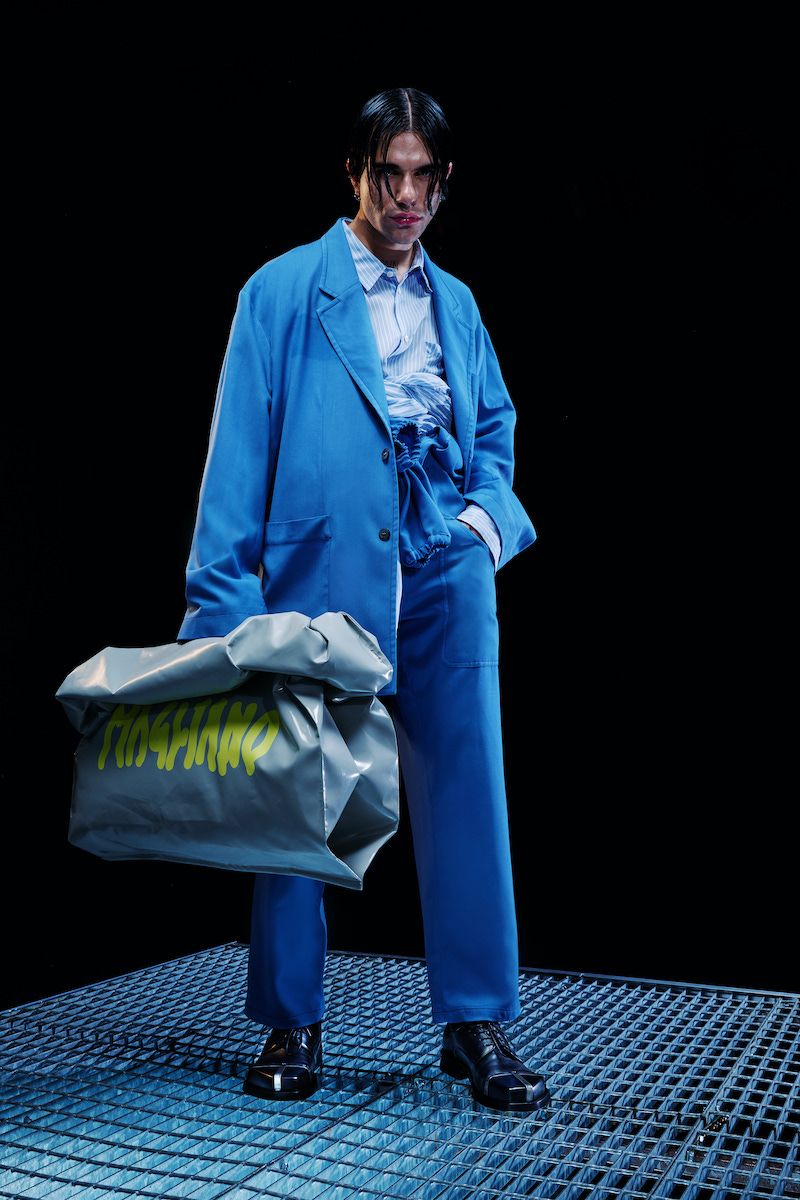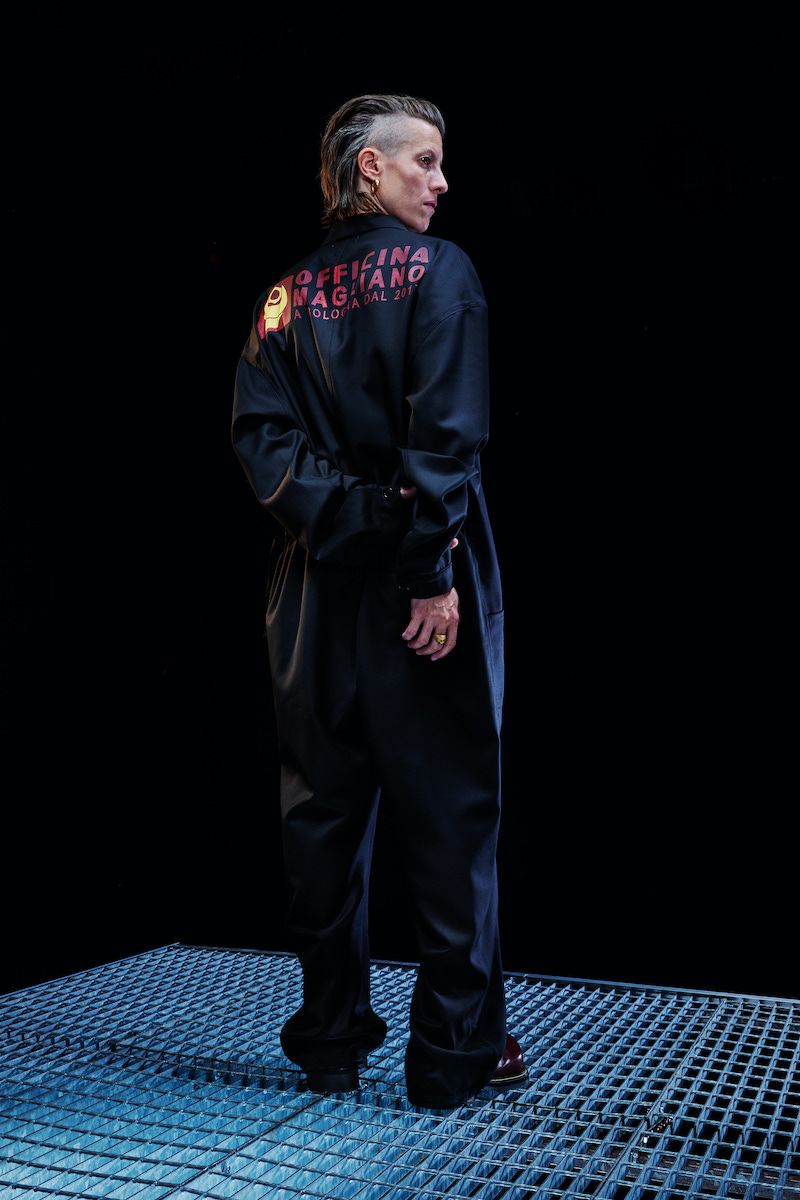 The Magliano SS22 collection is enriched by a daily gesture of typical Italian good luck charms; the classic broken heart, the chains dedicated to Saint Sebastian, the lucky baby tooth.
This change of temperaments is the core narrative of the video presented for Milan Fashion Week. The models walk on a white limbo in a melancholic/phlegmatic way, becoming more agitated and syncopated. This escalation is guided by the wind of a cinematographic machine, which more and more insistently gives drama to the walk. The choreographer Michele Rizzo organises the movements and their transformation; Tommaso Ottomano films the show; and the music is left to the improvisation of Edoardo Lovazzi, a young 12-year-old drummer.
For more fashion news, visit our website.