READ IN: Español
Patagonia has always been committed to manufacturing products that do not cause unnecessary waste or pollution. Therefore, for its Arbor Packs, the Californian brand has chosen recycled and solution-dyed fabrics.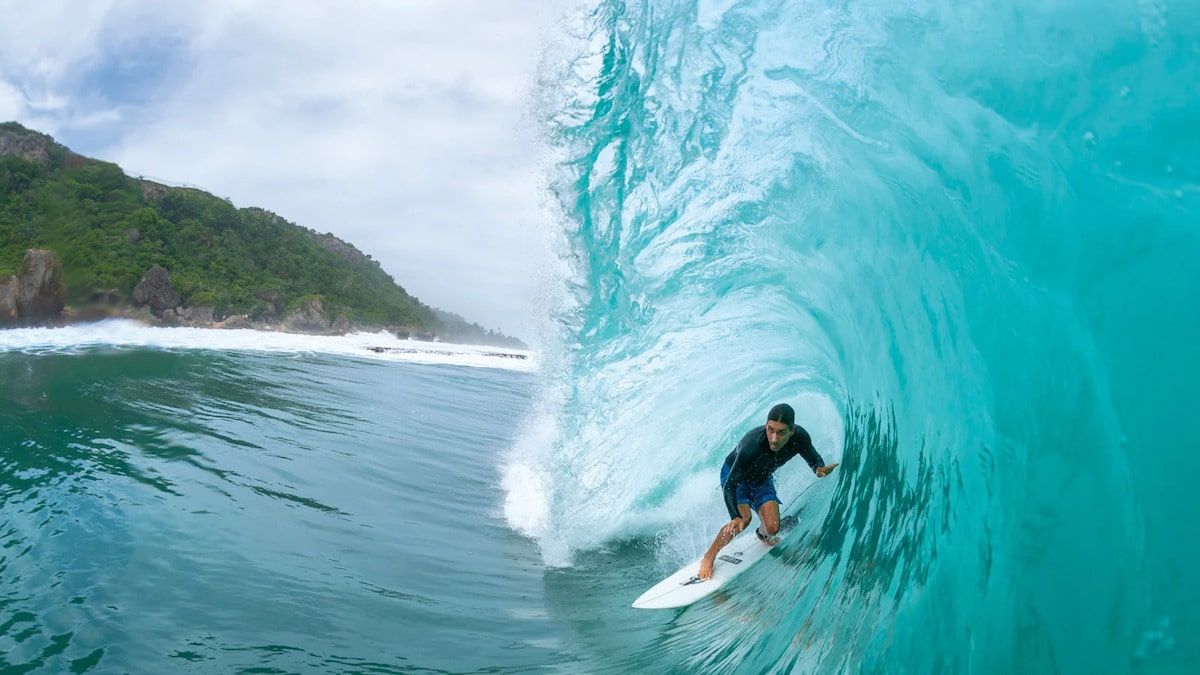 PATAGONIA ARBOR PACKS: COMFORTABLE, STRONG, VERSATILE AND SUSTAINABLE
Arbor Packs are made of solution-dyed polyester. They also feature a main compartment with a padded, elevated laptop sleeve that fits most 15″ laptops and can be accessed through an exterior zipper. There's a front pocket on top that keeps your stuff organized, and side pockets for quick storage.
It is a sportswear product, versatile and comfortable, as well as resistant.
Once again, the way Patagonia manufactures reflects the brand's values, whose mission is nothing less than saving the planet. Products created in a sustainable and environmentally friendly way, made to last for a long time.
El modelo de esta colección que más llama la atención es el Roll-Top Pack, que permite almacenar diversas cargas con más espacio cuando se despliega. Además, ofrece una protección ligeramente mayor frente al agua cuando se aprieta al cerrarla. Incluye acceso lateral rápido a una funda de portátil de 15″ y un bolsillo de almacenaje lateral para artículos pequeños.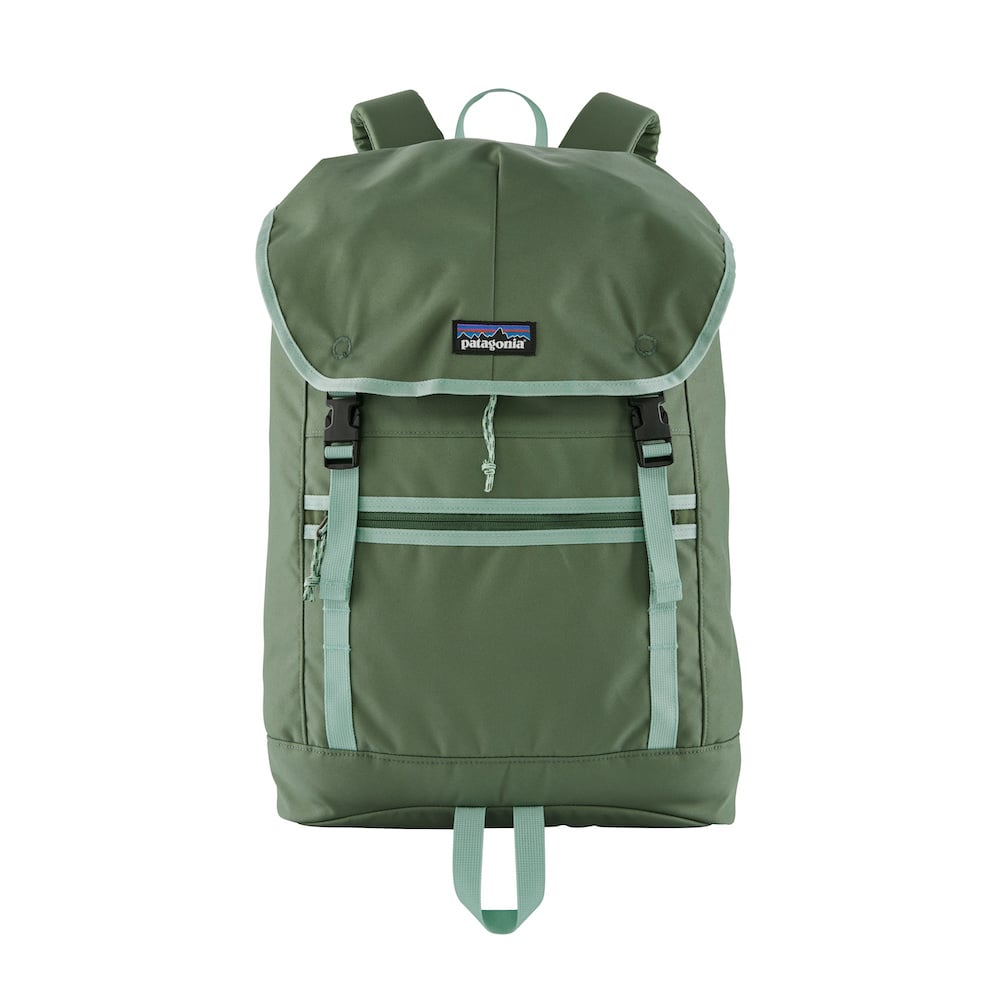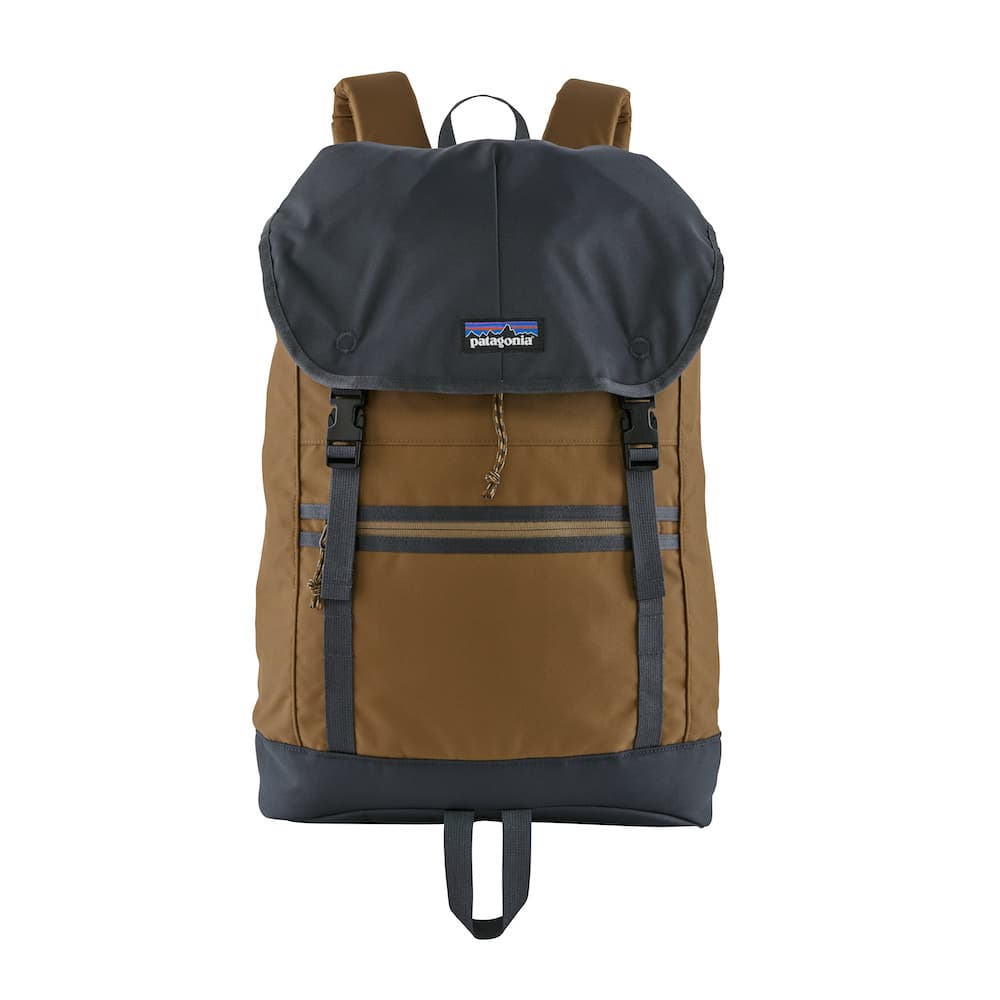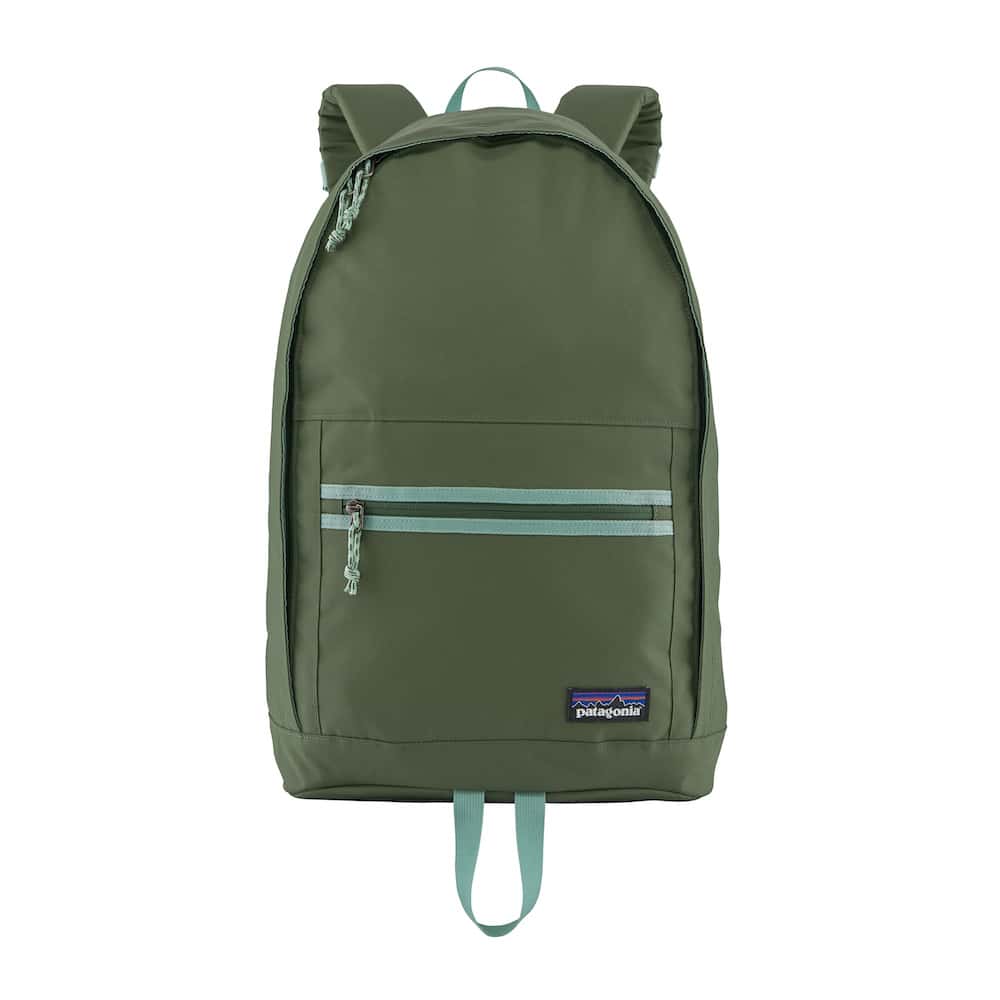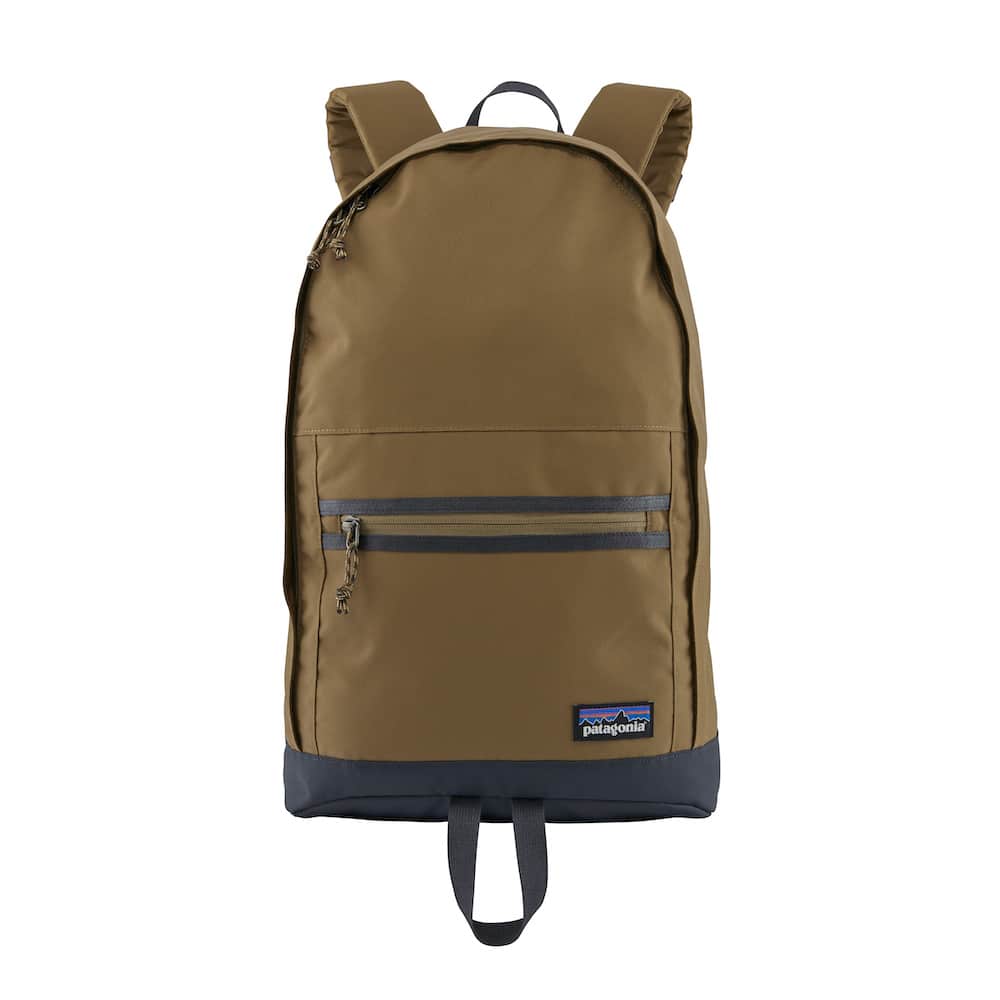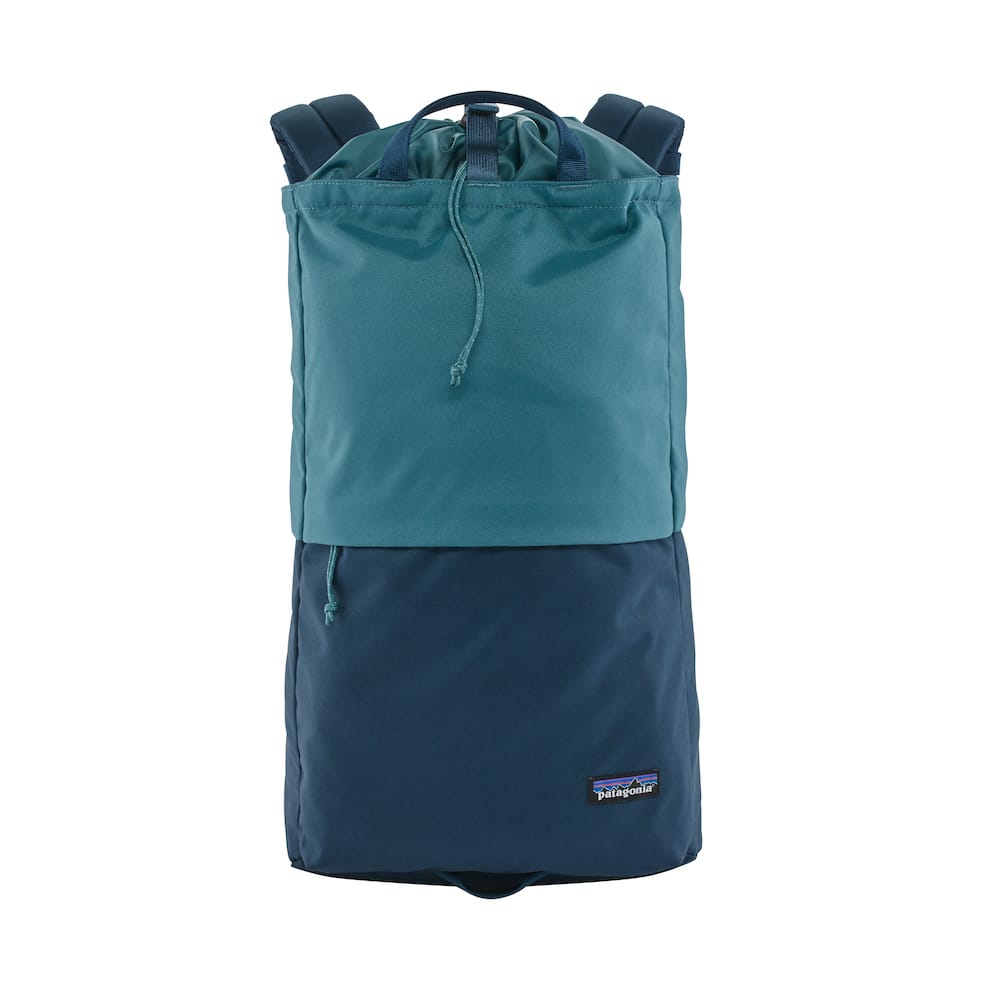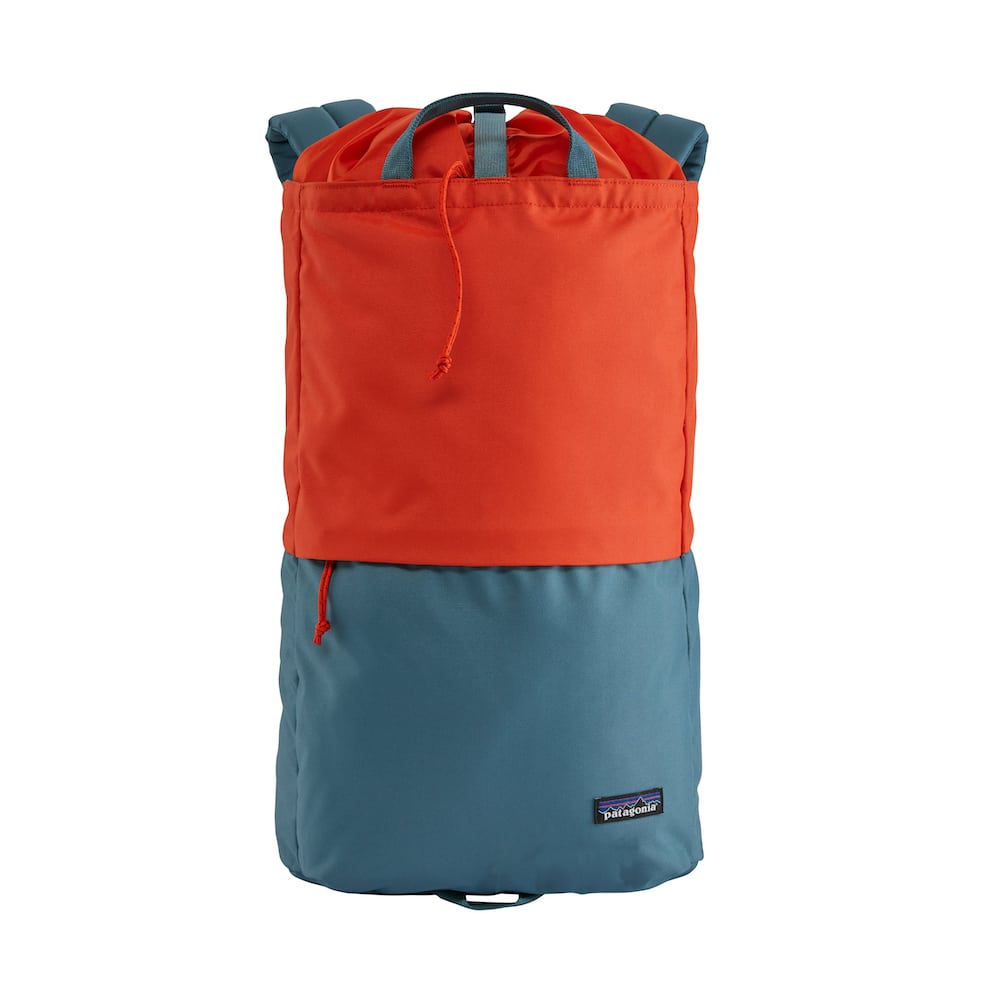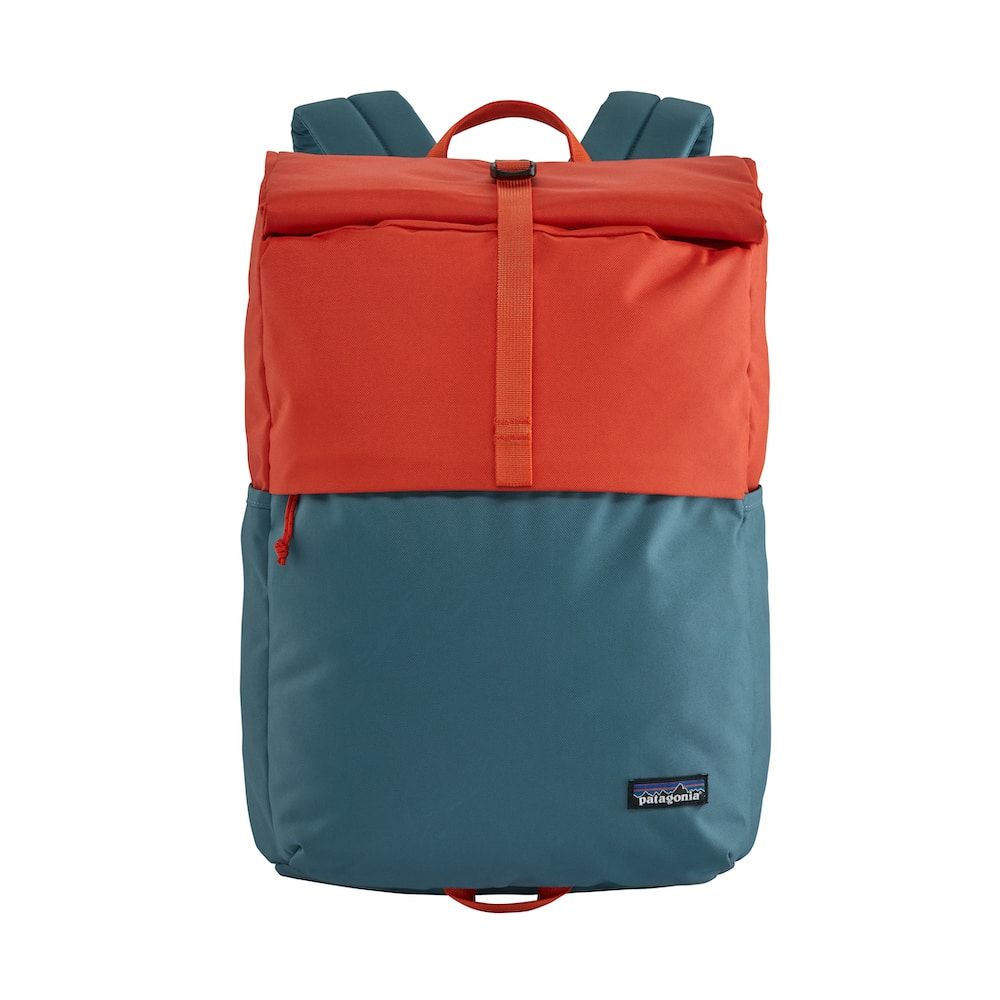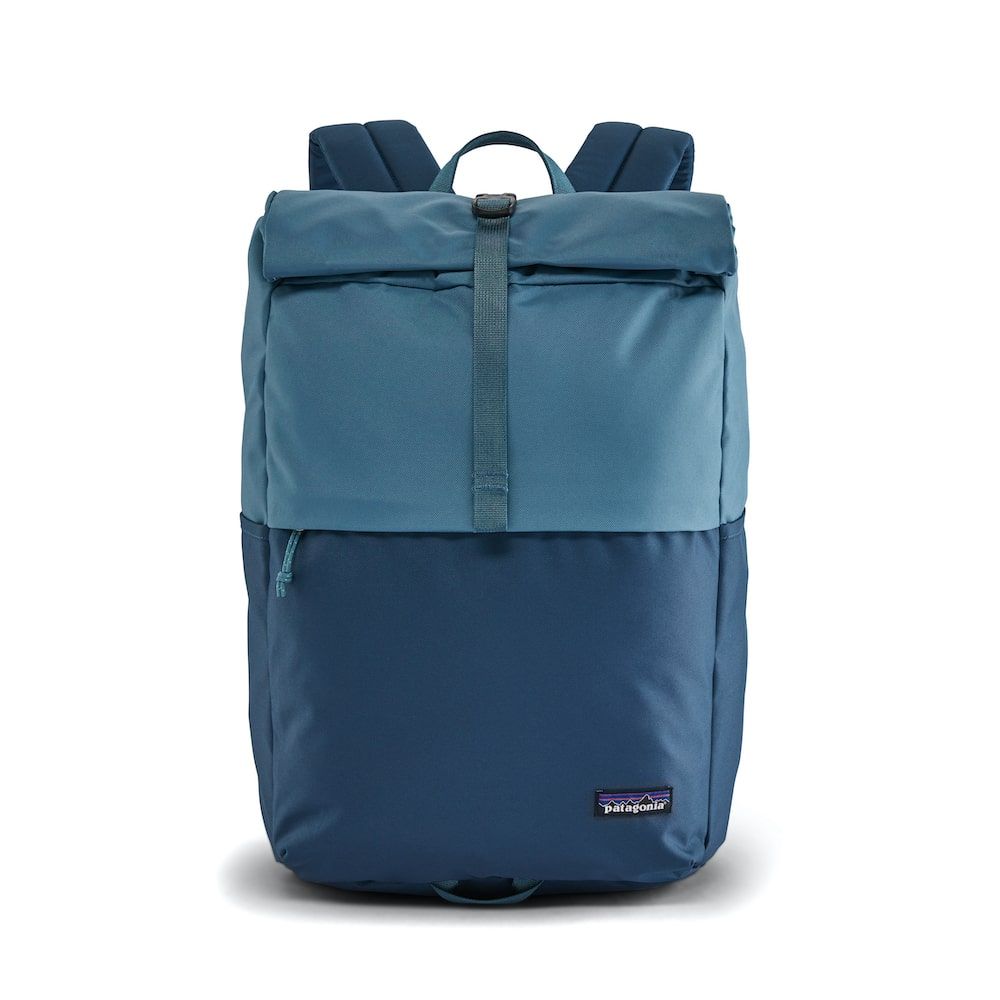 NANOGRIP BIKINIS
Patagonia Nanogrip Bikini Bottoms: This low-waisted, high-performance ocean bikini brief features a medium coverage top. It also includes a mixed fabric Nanogrip lining that stays perfectly snug against the skin. The body fabric is made of 83% recycled nylon and 17% elastane (plain color models) or 83% recycled polyester and 17% elastane (printed models). with Fair-Trade Certified™ stitching.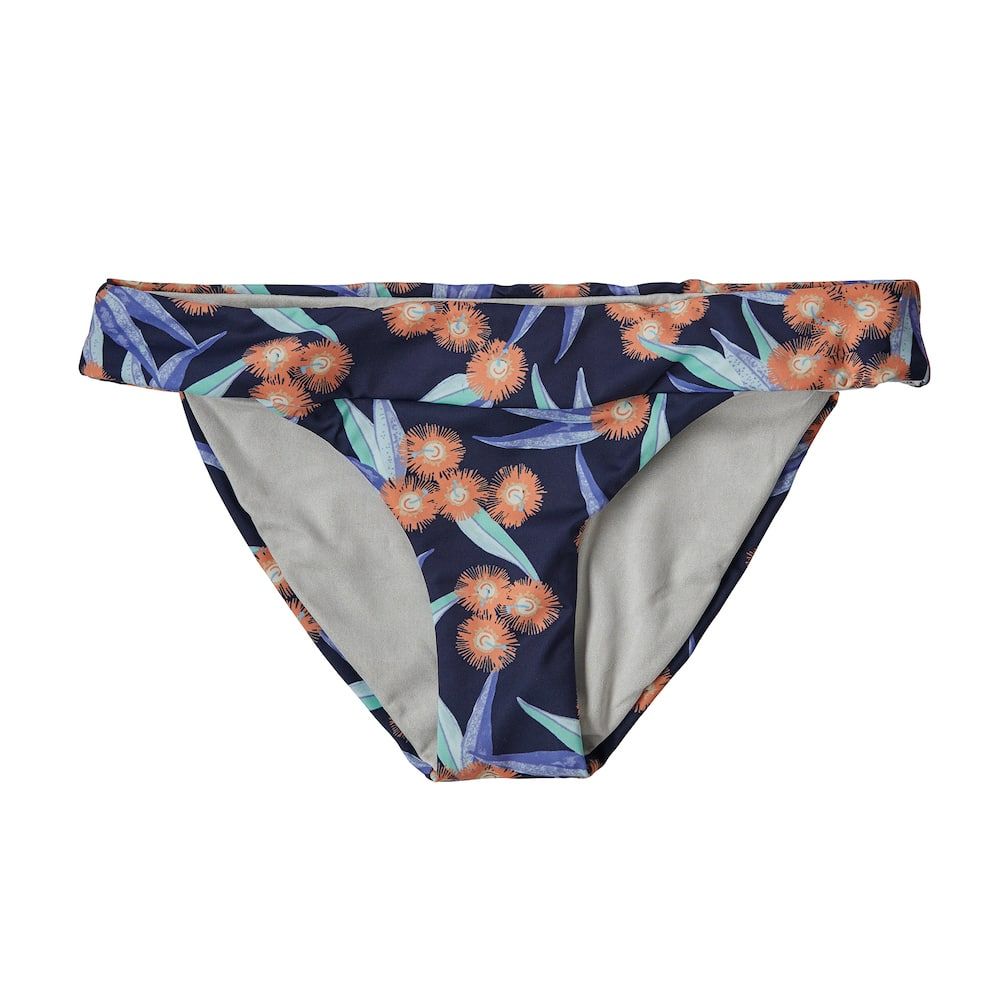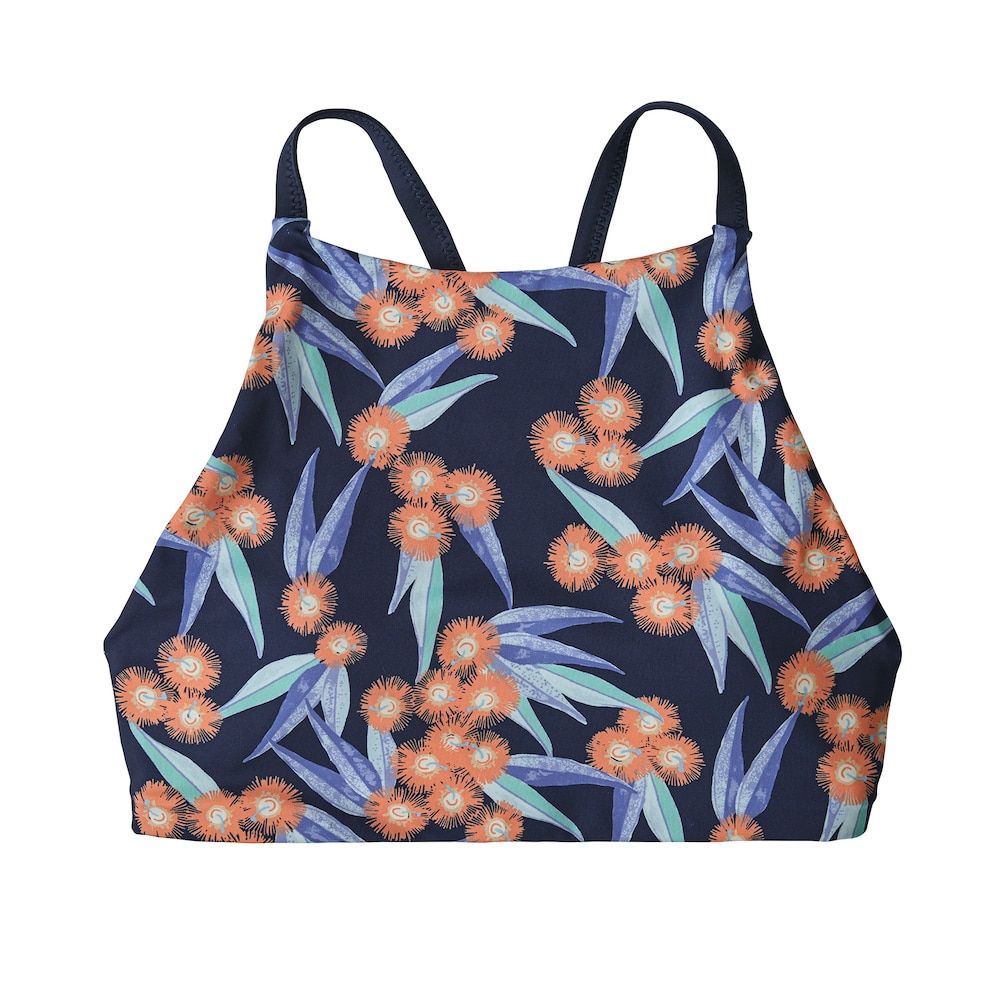 Patagonia Nanogrip Nireta Top: characterized by its pronounced neckline, the Nanogrip Nireta Top is a high-performance bikini top for the sea, thanks to its particularly resistant full-coverage design and its secure straps and Nanogrip lining. The latter prevents the fabric from moving on the skin during all types of water activities. Body fabric made of 83% recycled polyester and 17% elastane. Fair-Trade Certified™ seams.
REGENERATIVE ORGANIC COTTON T-SHIRTS
Road to regenerative organic cotton. It's the world's most popular natural fiber, but less than 1% of cotton is grown organically. Patagonia wants to change that. That's why they've been using organic cotton in their production line since 1996 and continue their commitment to the Regenerative Organic Certification pilot program that has grown to support more than 250 cotton fields.
Regenerative Organic (RO) is the highest level of organic certification, which supports people and animals working together to restore the health of our planet to create a more hopeful future. This farming system aims to rehabilitate the soil, respect animal welfare and improve the lives of producers.
Patagonia's collection of Regenerative Certified pilot cotton, in-conversion cotton and organic cotton models is the result of a decades-long commitment to improving the way they grow their garments.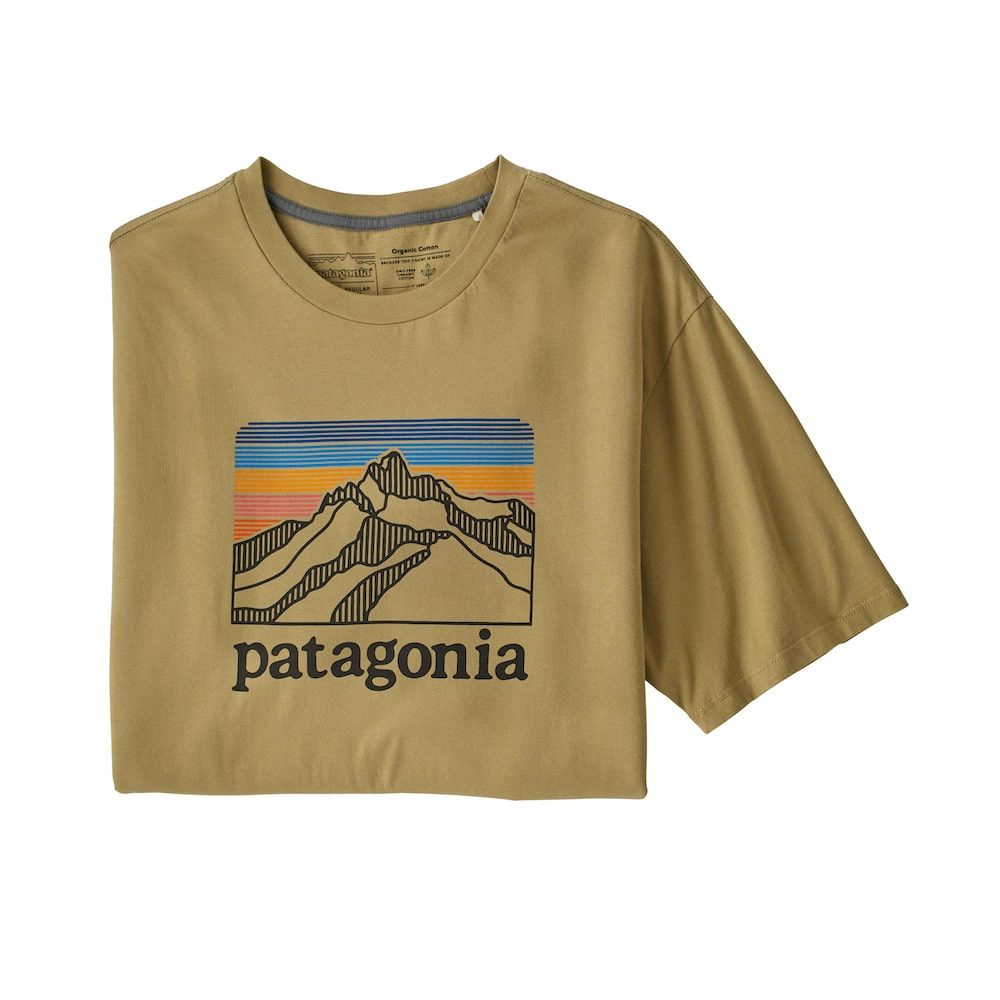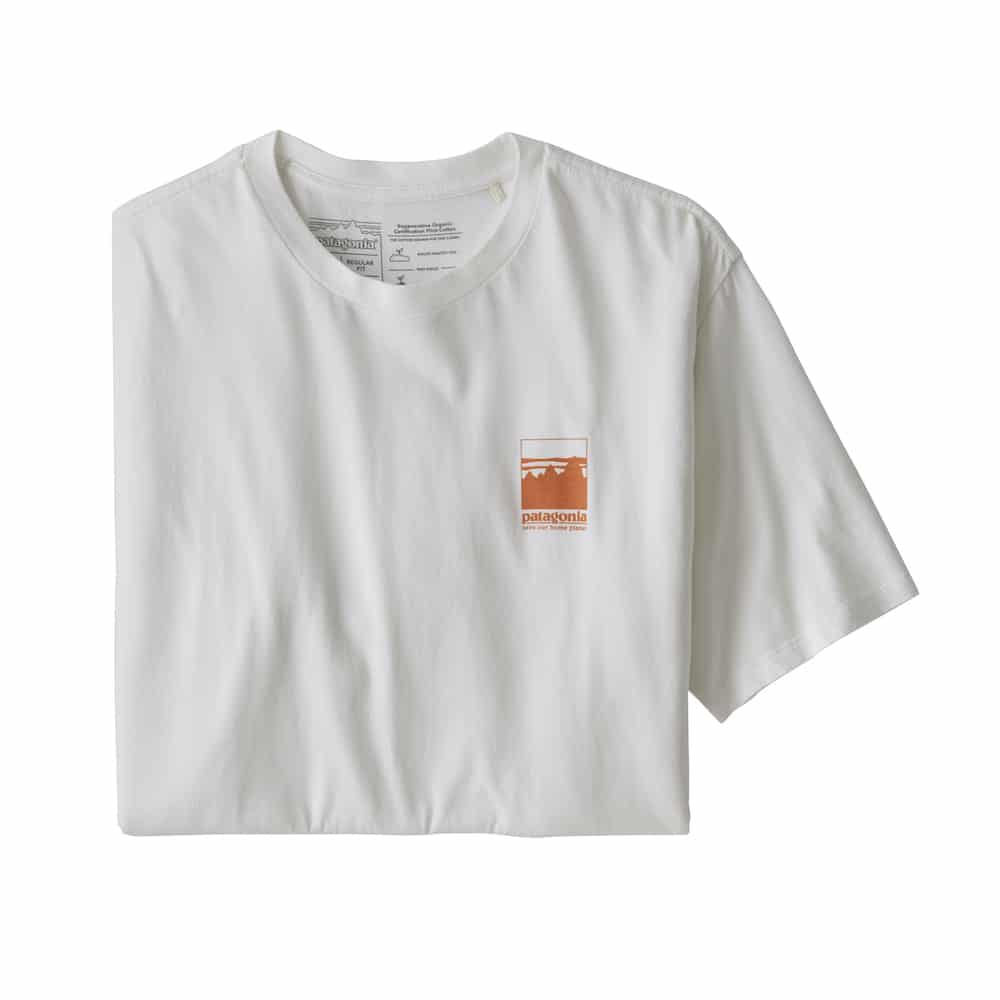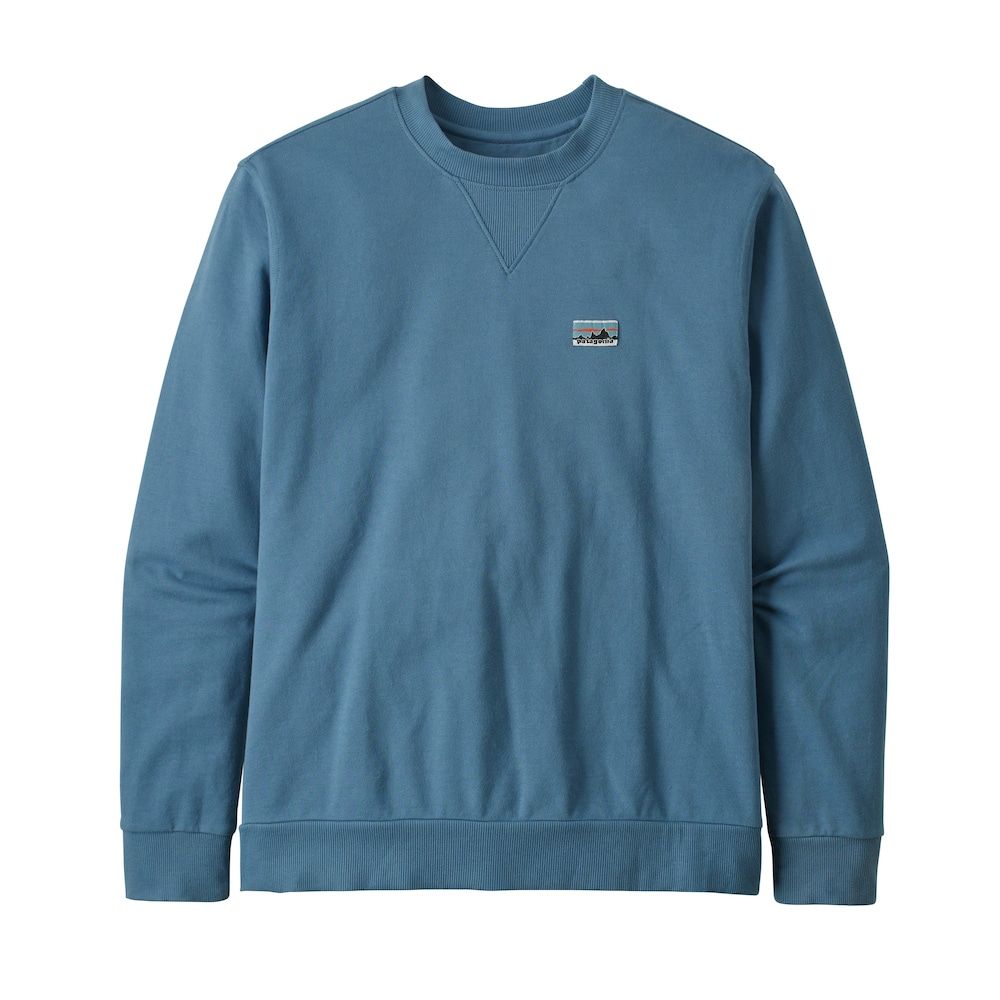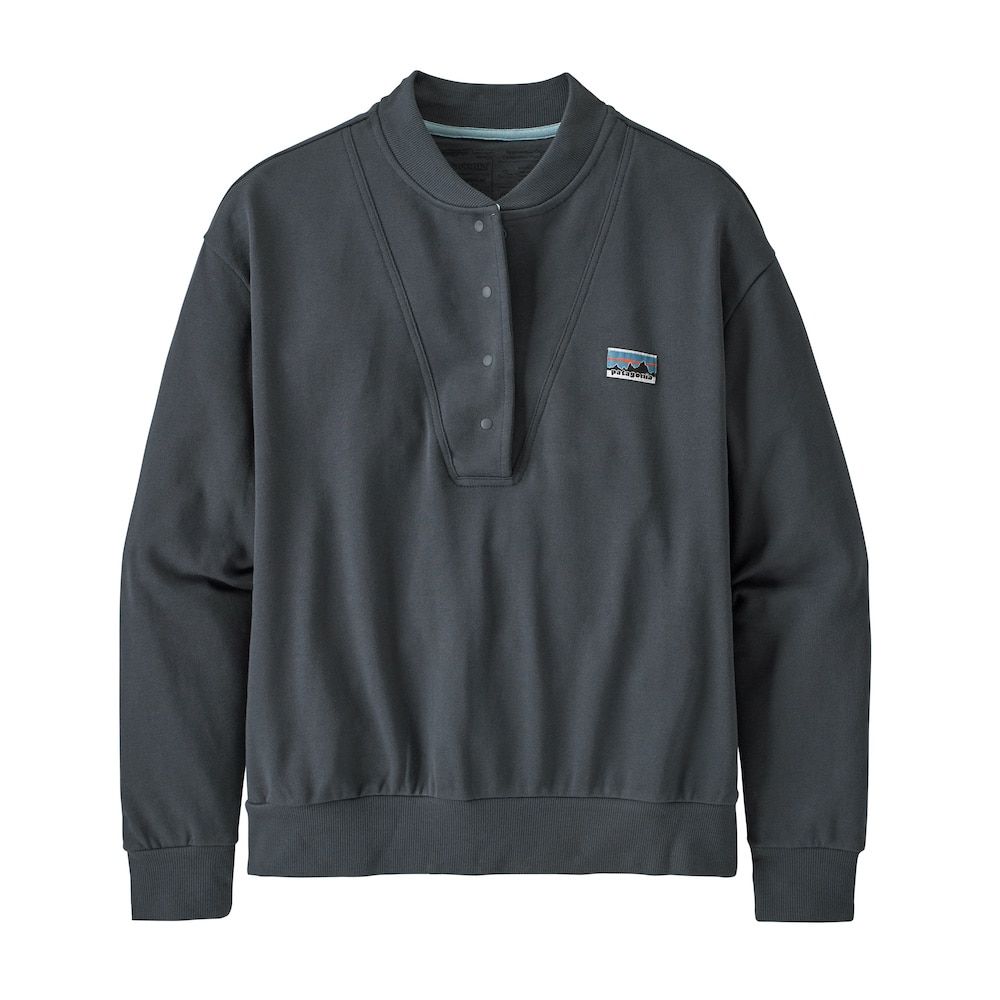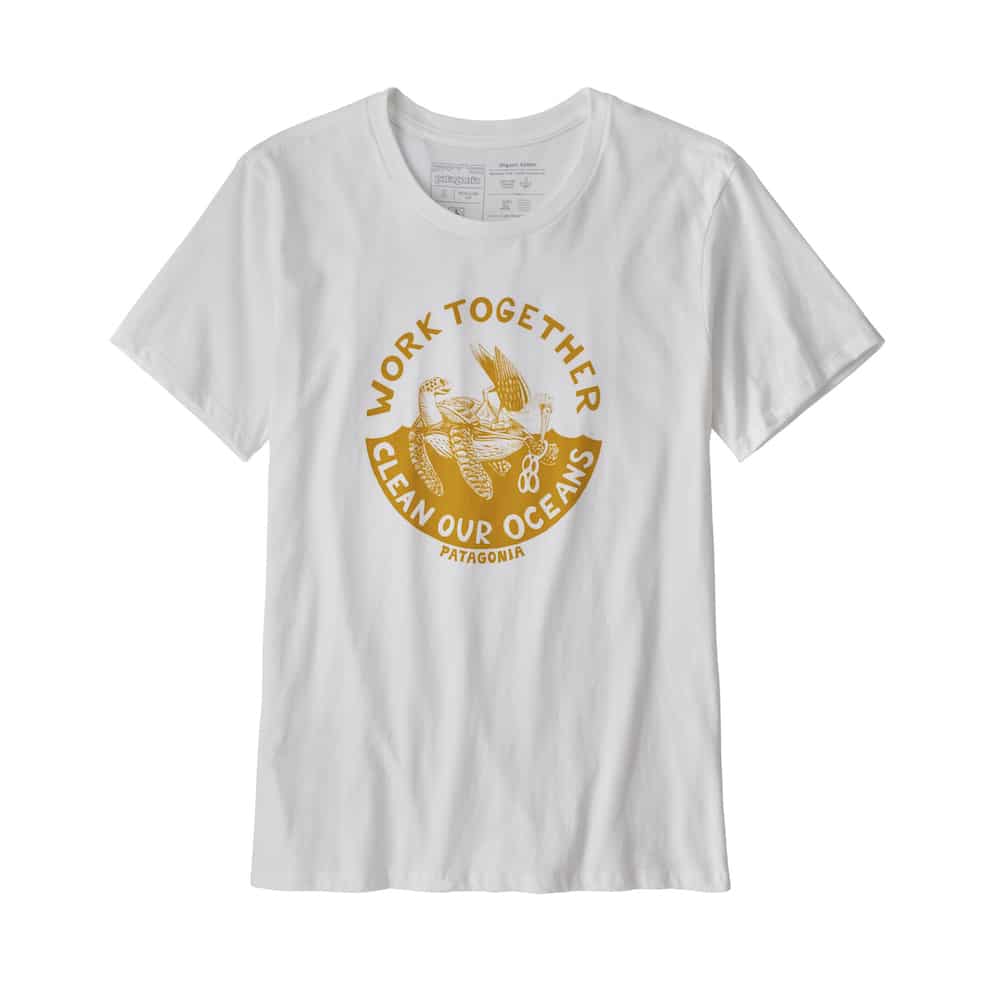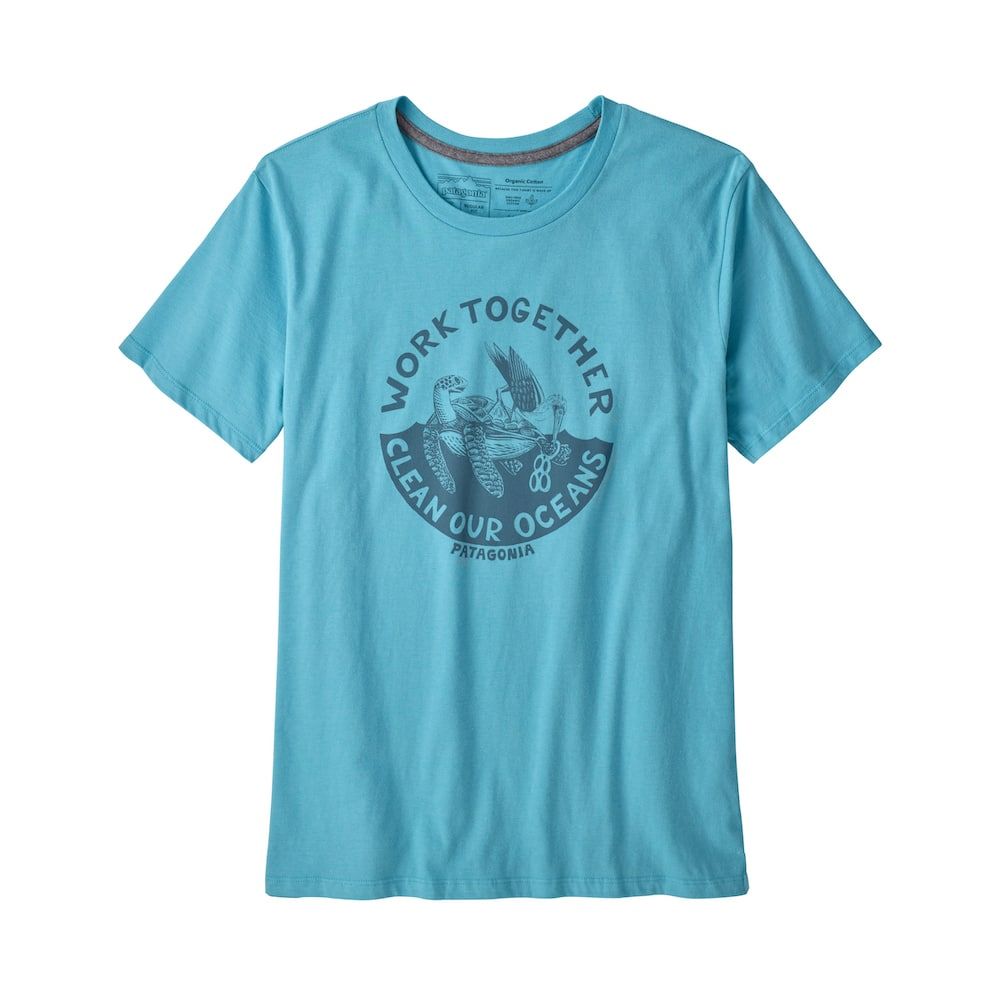 SURF SWIMSUITS HYDRO SERIES
Patagonia's swim trunks, perfect for the most surfer spirits, feature a new fit that hugs the hips in virtually any condition. The Hydro series is designed to perform whether you're on the subway, at the beach or performing innovative dance moves. And, of course, for surfing, too.
With a variety of lengths and styles, the Hydro series, Patagonia's best-selling line, offers something for everyone. These are swimsuits of the highest quality, with optimized four-way stretch, anatomical waistband and soft seams that prevent chafing. These swimsuits offer freedom and ease of movement both in and out of the water. They're made from 87% recycled polyester and, hopefully, will be the last swimsuit you'll ever need. It's very durable.
The flagship product of the series is the Stretch Planing Boardshort. This is a stretchy, quick-drying swimsuit for the surfer who falls asleep in the same swimsuit he has worn all day to "play" in the waves. This model ensures good performance in the water, on dry terrain, and stays snug around the hips in turbulence. It also carries the Fair Trade Certified™ seal.
Made from recycled, lightweight, quick-drying, four-way stretch polyester. It includes a performance fit with an anatomically designed waistband for movement. Smooth seams prevent chafing, while the back pocket has a drainage patch and key loop. The textured drawstring helps keep the knot tight and the suit on in the roughest surf conditions.
The leg length is 48cm, which allows for great freedom of movement. The Stretch Planing Boardshorts for men is Patagonia's most versatile swimsuit, suitable for any time of the year.
Another interesting model of the Hydro series is the Stretch Hydroflow Boardshorts for men. It is the brand's most technical swimsuit and offers the best results in terms of quick drying. It is also very lightweight and features a fused waistband, stitchless seams and four-way stretch for dynamic freedom of movement. It is also Fair Trade Certified™.
Finally, we find the Stretch Hyropeak Boardshorts for men. This is probably the simplest and most minimalist Patagonia swimsuit. It is made of 87% recycled polyester and 13% lycra. Its fused waistband and four-way stretch provide freedom of movement. Like the other models, it is Fair Trade Certified™.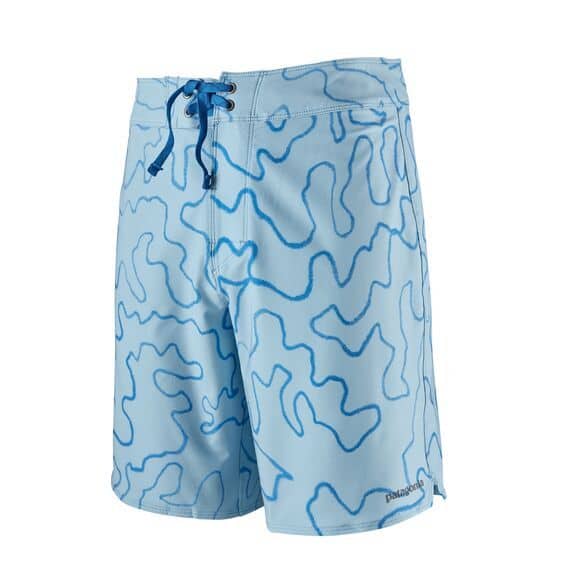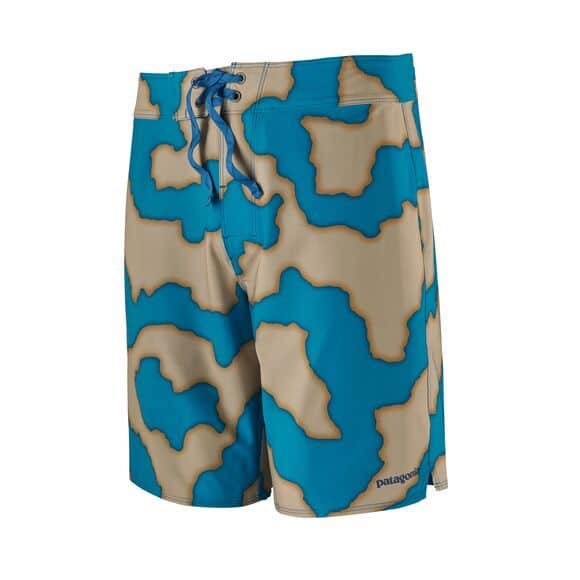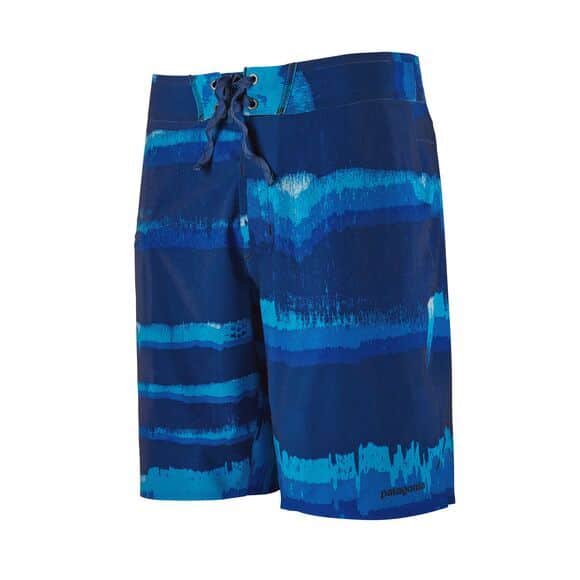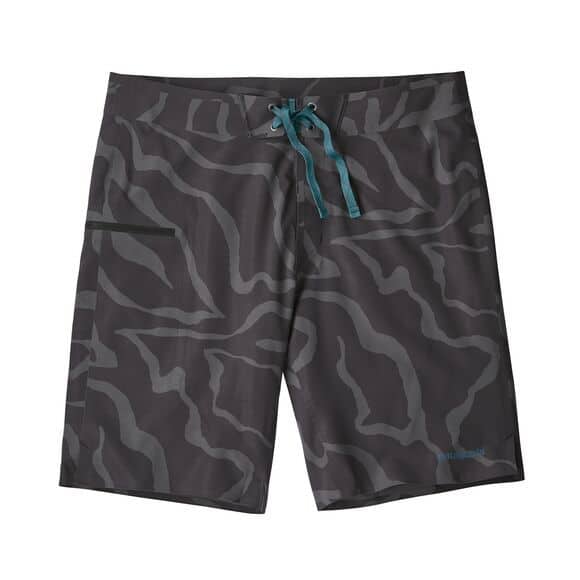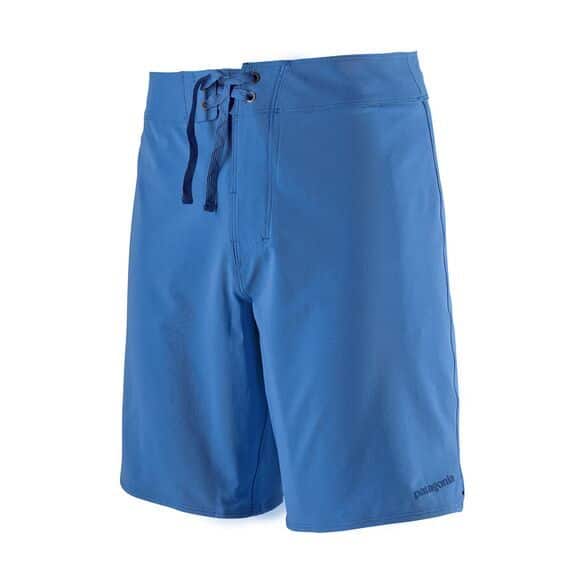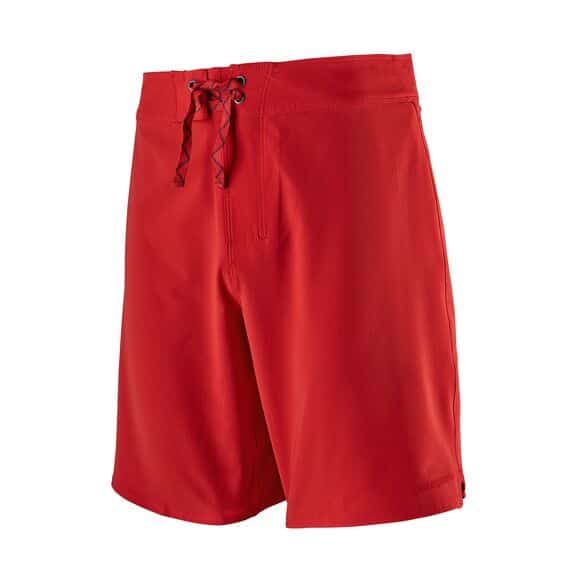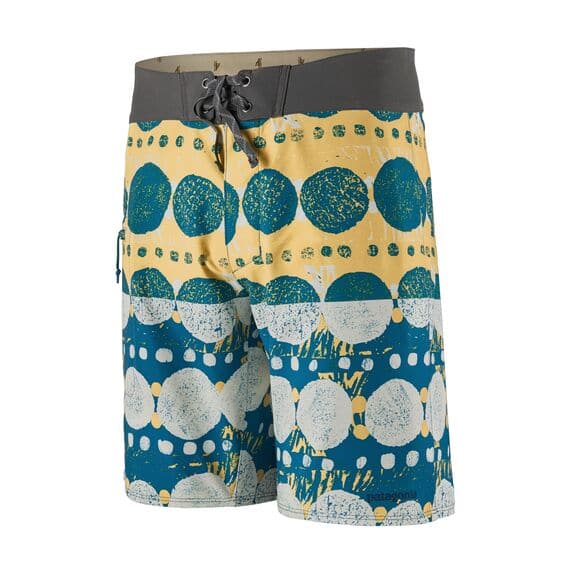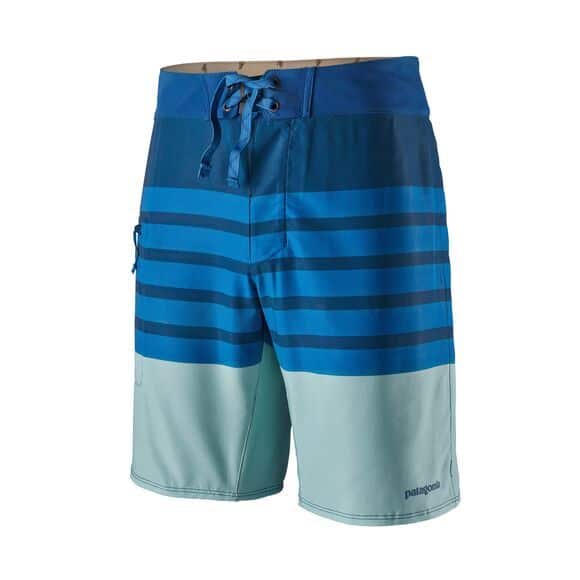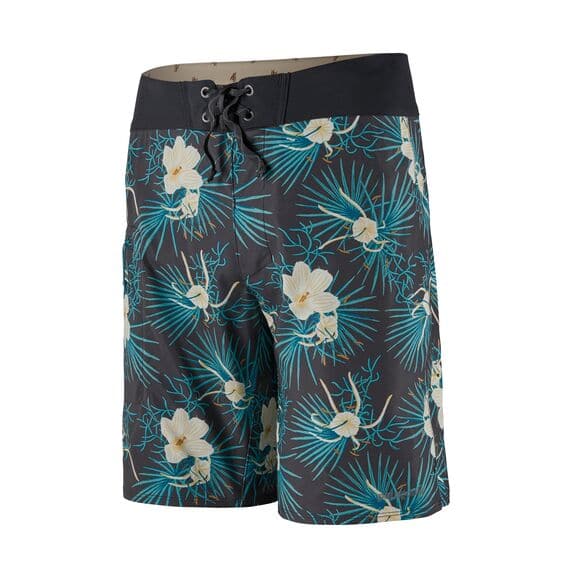 You can find all these products and more information about them on the Californian brand's website.
For more drop news, visit our website.