READ IN: Español
After the undisputed success of the Tabi shoe model, Margiela and his current creative director, John Galliano, have decided to continue patenting this type of cosmic shoe, which simulates a horse's hoof, by redesigning and presenting it once again.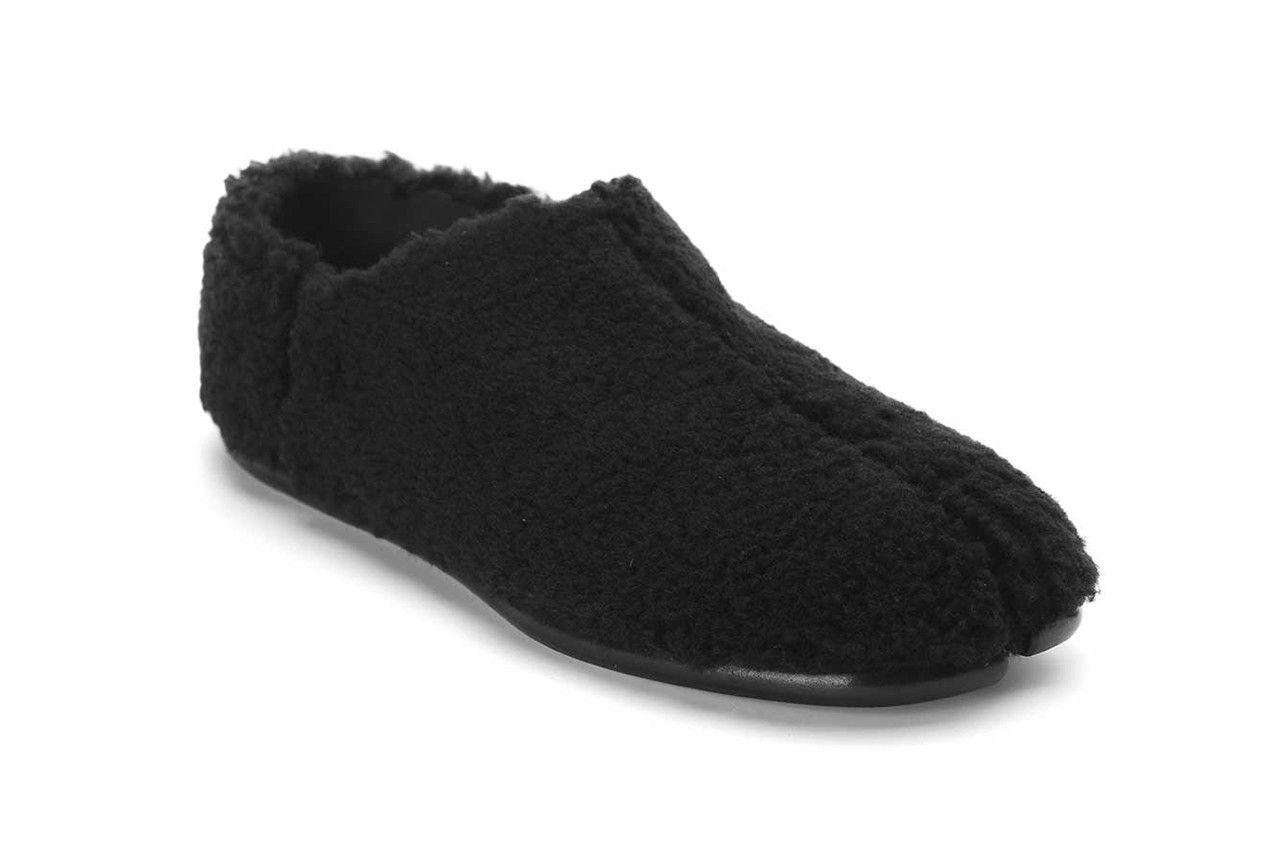 And after having been versioned in various types of formats such as moccasins, mules or slippers, it is now the turn to conquer the world of home and comfort with its latest version, as the maison has designed the perfect slippers to walk around the house and even go out in the street, because thanks to its thin leather sole, these become one of the most versatile shoes of the season.
However, Margiela wants to make life a little more interesting for the brand's thousands of followers and fans by giving the shoe a slit toe tab, so that the final result of the shoe is similar to sheep's hooves, as thanks to the material they are made of, fluffy fleece, they achieve just that. Finally, on the inside, a soft black lining has been added for greater comfort.
What do you think of this new Tabi version by Margiela? If you like them, you can already get them on the Wrong Weather website for 590 euros.