READ IN: Español
Today we expose the richest people related to the world of fashion in Spain. Have you already started to ponder your own mental list? Don't worry, below we will list the names with the most wealth. But yes, we advance that Amancio Ortega takes the laurel.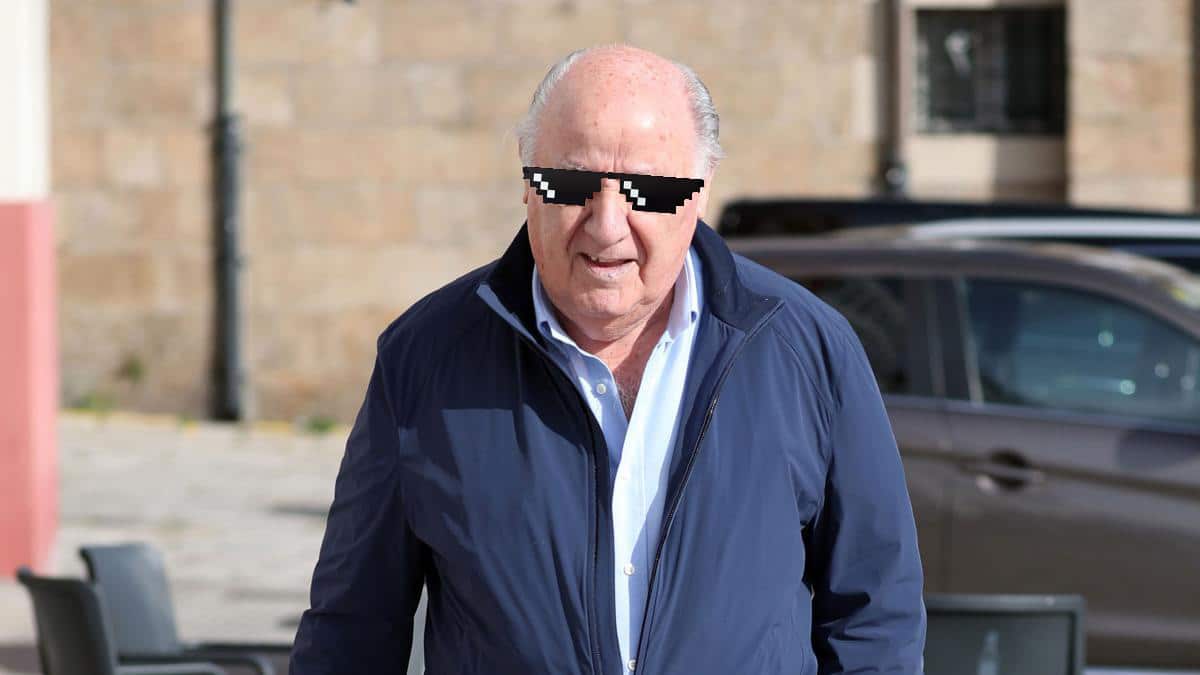 Forbes magazine has published its ranking of the 100 richest people in Spain. One more year, the founder and owner of Inditex, Amancio Ortega, heads the list. They say that the crisis caused by the Covid-19 has generated enormous losses in his patrimony. Even so, it has accumulated a fortune of 57,000 million euros. He is followed by personalities such as Miguel Fluxá, founder of Camper, and Alberto Palatchi, direct from the company Pronovias.
Spain's richest people
1. Amancio Ortega and his family – Inditex
Amancio in the lead one more year as the richest in Spain. They say their fortunes have been affected by the coronavirus crisis. However, the founder of Inditex, who also owns most of the company's shares, has a fortune of 57 billion euros. His daughter, Sandra Ortega, is in second place, with assets valued at 5,6 billion euros.
2. Miguel Fluxá – CEO Camper
Miguel Fluxà Rossello is number 10 on the list. He has a fortune of 1,500 million euros, half of which is in 2019. The crisis of the Covid-19, and its immediate consequences in the tourism sector -Fluxá is a shareholder and executive president of the Iberostar group-, have taken their toll on the businessman, who has seen his wealth decline.
3. Alberto Palatchi – Pronovias
Palatchi is one of the 20 largest fortunes in Spain. With a wealth of 1,200 million euros, the director of Pronovias has climbed to 16th place. The businessman sold 90% of Pronovias to BC Partners for 509.1 million and retains the remaining 10%.
4. Isak Andic – Mango
The founder and owner of Mango maintains its status at number 17 on the Forbes list, with a fortune of 1.2 billion euros, 300 million less than in 2019.
5. Thomas Meyer – Desigual
The owner of Desigual continues to increase its capital and is now in 19th place with a fortune of 1,400 million euros.
6. The Puig family – Puig
Manuel Puig Rocha, vice president of the Puig perfume group, is ranked number 25, with a fortune of 950 million euros. Meanwhile, the brothers Marc, Antonio, Daniel and Manel Puig Guash, are positioned at number 57 with a capital of 400 million euros. For his part, Josep Puig Alsina, a shareholder in the group together with his brothers Oriol and Jorge, is in 90th position with a capital of 250 million euros.
7. Rafael Domínguez de Gor – Mayoral
Owner of Mayoral, the largest children's fashion company in Spain, Domínguez de Gor accumulates a fortune of 500 million euros. Domínguez, which occupies the 40th position in the ranking, also has shares in quoted companies such as MasMovil, Renta 4 or Adolfo Domínguez.
8. Marta and Cristina Álvarez Guil – El Corte Inglés
Sisters Cristina and Marta Álvarez Guil, the latter president of El Corte Inglés, occupy the 43rd position in the ranking. The fortune of the sisters, who control 78% of the company, is 500 million euros.
Don't despair if you don't find your name on this extensive list of Spanish fortunes. Maybe this is your year and you'll manage to make it to gold. If you don't, nothing happens. Don't put all your focus on money.
via: moda.es