READ IN: Español
Since early August, forest fires have devastated California, Oregon and Washington, burning millions of acres, destroying thousands of homes and taking the lives of 30 people. What we didn't know was that these fires had also become the "perfect" background for your next Instagram photo. Or at least for this influencer, yes.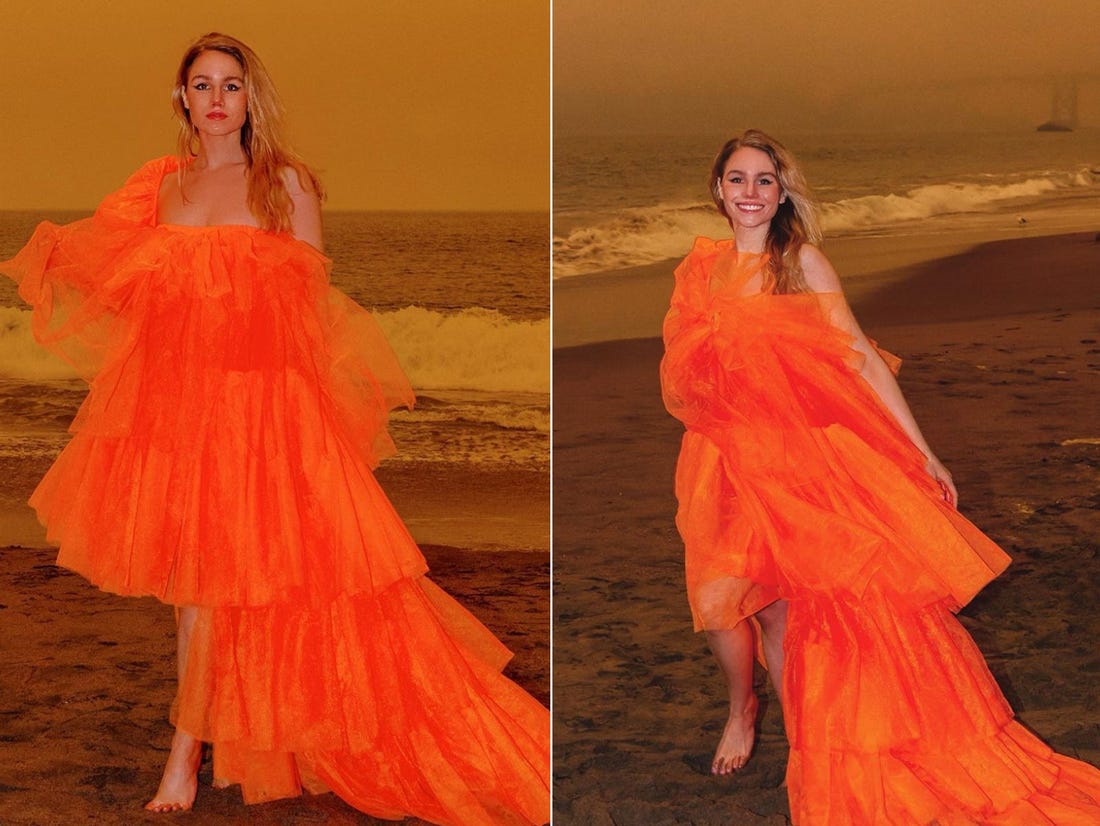 Colette LeClair (@coletteleclair_), a California influence, has shared two images posing on a beach in the smoke of a San Francisco forest fire. According to PAPER, in the original caption, LeClair said it was her last day in town before moving to Los Angeles and she was also trying to sell the dress she's wearing in the photo.
The post, with the initial caption, went viral on Twitter. LeClair has edited the caption but we've all read the original publication. Now, instead of trying to sell the dress, LeClair says she is "collecting clothes to donate later" and that she is very sorry about the fires.
However, LeClair is not the first. It seems that taking advantage of a tragedy or activism is the order of the day. In June, when the Black Lives Matter movement broke out, many white influencers did not hesitate to have their #instamoment even though they were over the issue.