READ IN: Español
Miley Cyrus finally brings out her latest work "Plastic Hearts" with twelve tracks and three collaborations with Dua Lipa, Billy Idol and Joan Jett.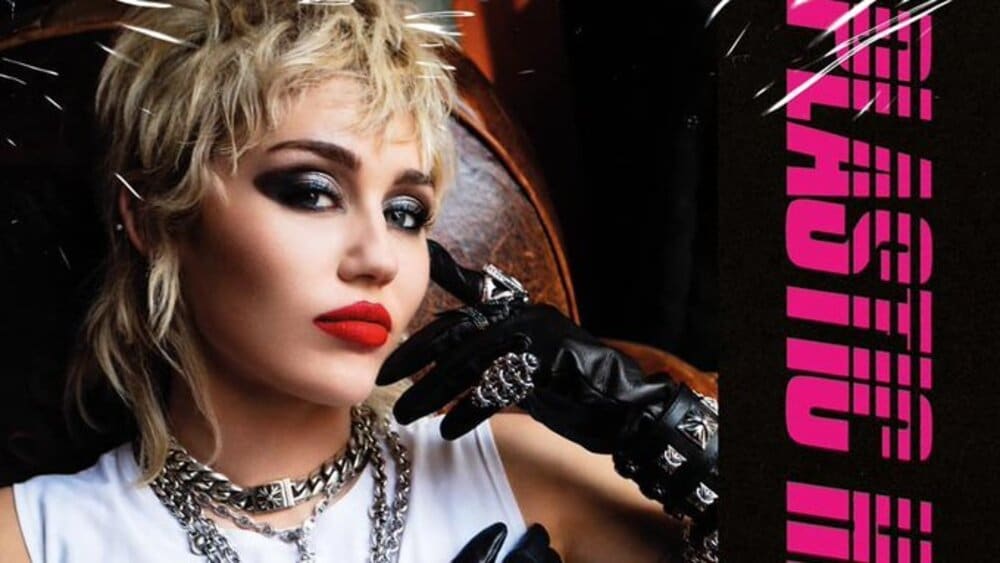 With the presentation of this new album, Miley closes an intense two-year cycle in which she has found herself. This change is due to the fact that in 2018 her house in Malibu (California) burnt down and with it, an unreleased part of her musical work was almost finished. She herself has commented that nature destroyed what she did not dare to let go.
"My house caught fire, but I found myself in its ashes" says Miley Cyrus referring to the personal and professional transformation she has experienced during these two years. With these words, the artist gives way to her seventh album and she has demonstrated that nothing is written and that Plastic Hearts is the phoenix of her career.
"I was fucking born to make the record". No wonder Miley will refer to her new job this way, knowing that her muses have been strong, fighting women like Stevie Nicks with whom she has the remix of Midnight Sky, Joan Jett with whom she plays Bad Karma nd Debbie Harris, whose testimony shapes the theme Heart of Glass.
Miley Cyrus the new diva of glam-punk
Glam-punk aesthetic is all around the idea of the album, both in instagram and cover and we can't help but be a reminded of the pop rock icon, Blondie.
The artist's voice, which in this album sounds deeper and more heartbreaking than ever, makes us feel nostalgic for 80s rock and ends up taking us to her live show at Save Our Stages Fest, when she played Zombie by The Cranberries.