READ IN: Español
We present the map that includes those places in the world where you can enjoy the sun while completely naked.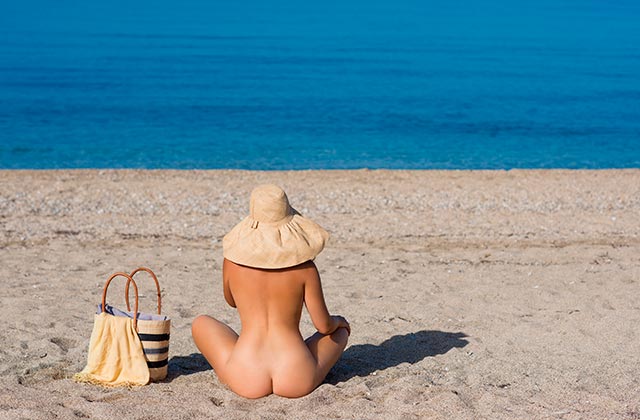 Are you one of those people who enjoy nudity and take advantage of the slightest opportunity to exhibit your body in the most explicit way? Congratulations, now you can consult the definitive guide that shows you those places on the planet where you can do it legally.
Following a lengthy investigation that uncovered more than 10.7 million searches for nude beaches and nudist resorts over the past 12 months, Pour Moi, the British swimwear brand, has created a world map dividing countries into four colors. This classification depends on the legal limits that each nation has established on the subject.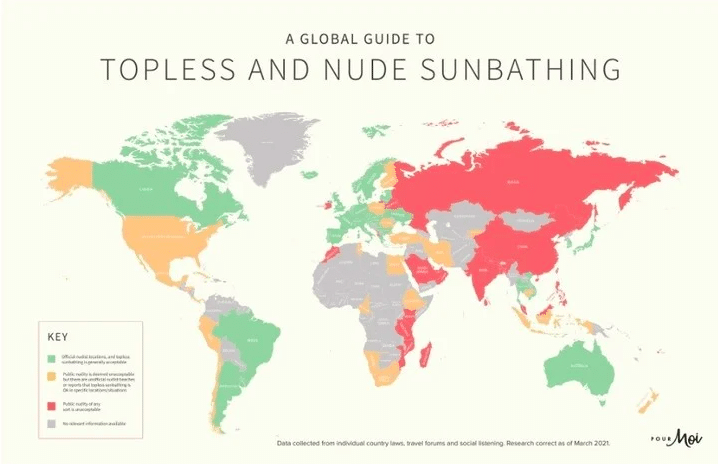 Green areas are those where nude sunbathing is completely legal; in orange countries, there is a legal vacuum in which the rules are not very clear; in red areas it is illegal and in gray areas more information is still needed to be able to classify them.
Thanks to this exhaustive analysis of the territory, it has been discovered that Europe is the continent where nudism is most accepted; with Austria, Bulgaria, Croatia, Denmark and Germany being the countries with the highest number of nudist beaches.
"We know that many of our customers like to ditch the swimsuit when sunbathing, and with the tentative steps being taken towards opening up international travel, we wanted to help people know where you can and can't go topless when sunbathing." says Michael Thompson, founder of Pour Moi.