READ IN: Español
As we announced earlier this year, the YEEZY – Gap partnership is one of the most important fashion news of 2020. While patiently waiting for its launch, some fans have already published an unofficial catalog of the next collection.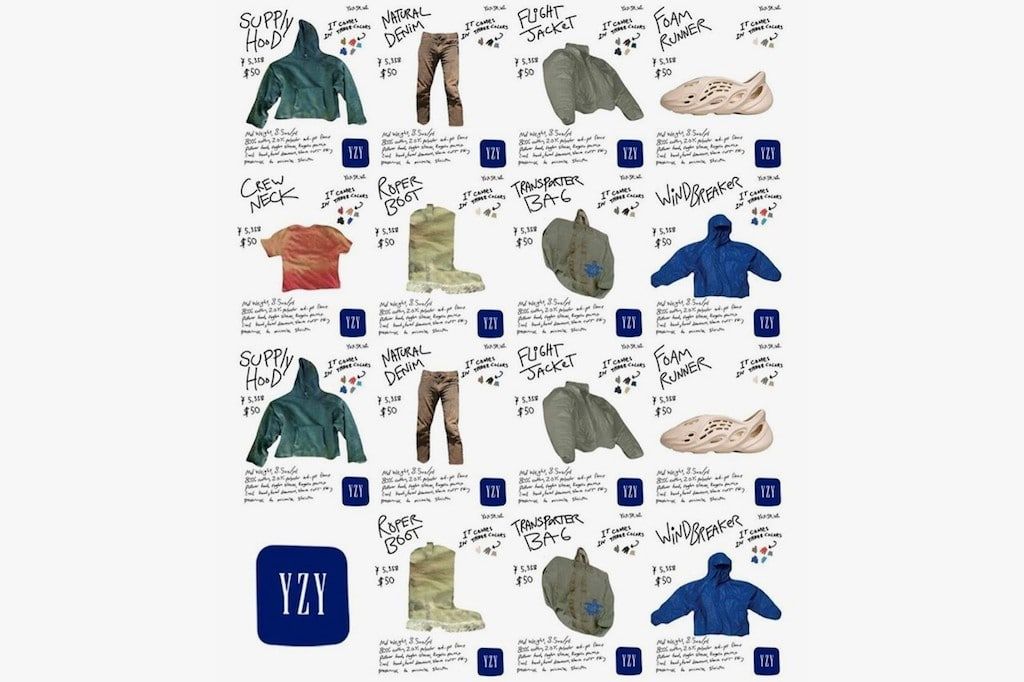 Although the prices and descriptions of the items are a copy paste – we'd like everything to cost $50 – many of the color choices and product names would supposedly be fine.
Sweatshirts, T-shirts, jeans, jackets and shoes; those are the items confirmed through Kanye's Twitter. However, it doesn't mean that there are changes or that the collection will be expanded. It is important to note that this is not yet a definitive selection of products.