READ IN: Español
Over the years, designer Thom Browne has become one of the biggest names in American and global fashion. Born in Pennsylvania, Browne is back to present us with one of his most different and least casual (menswear) collections to date, Thom Browne Resort 2022.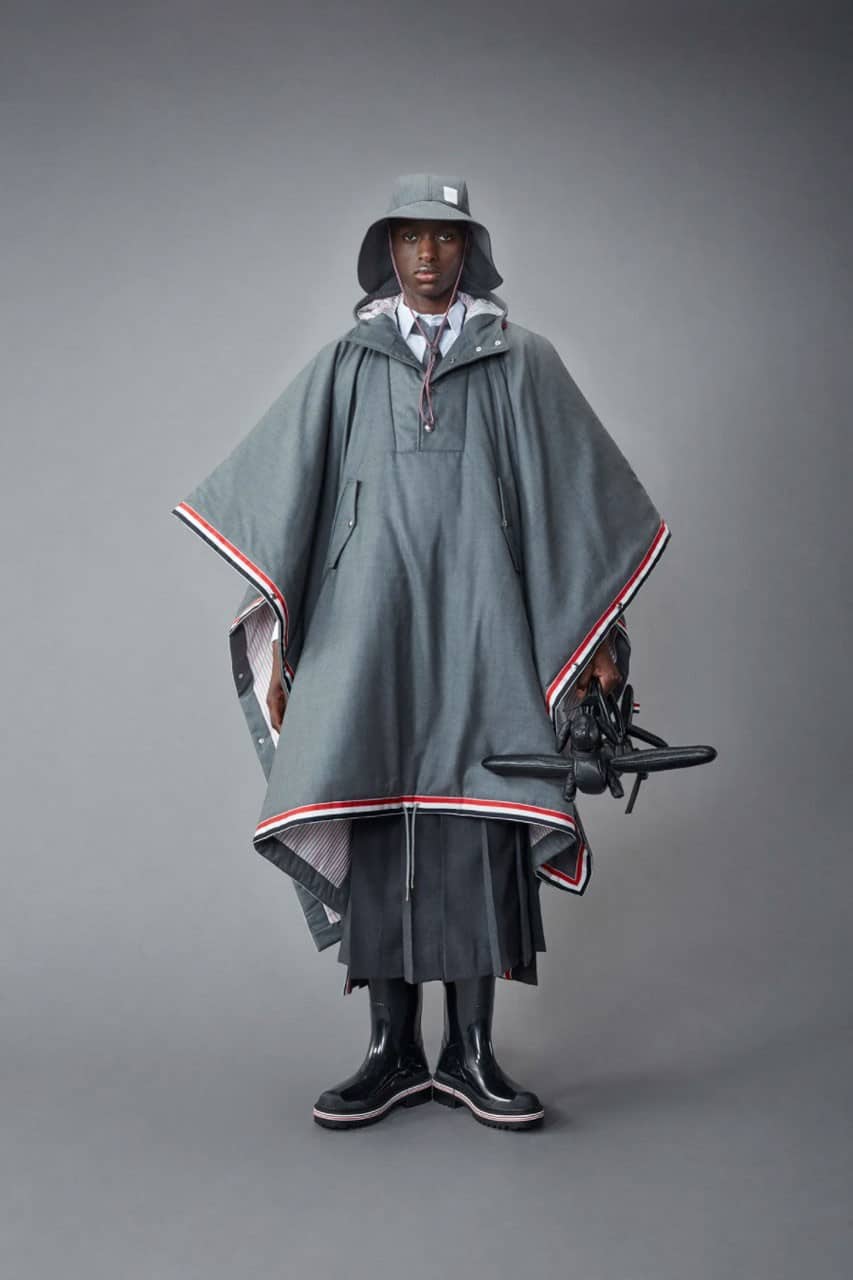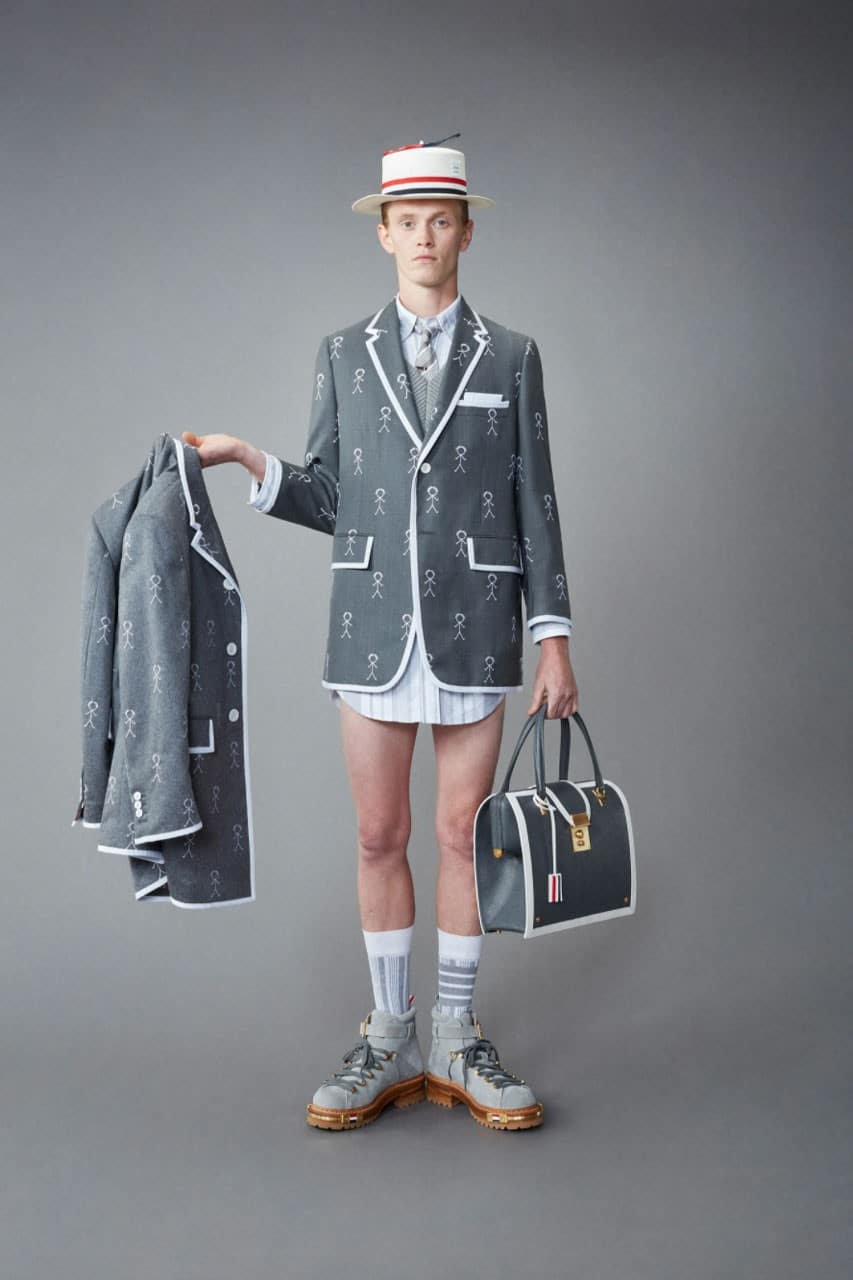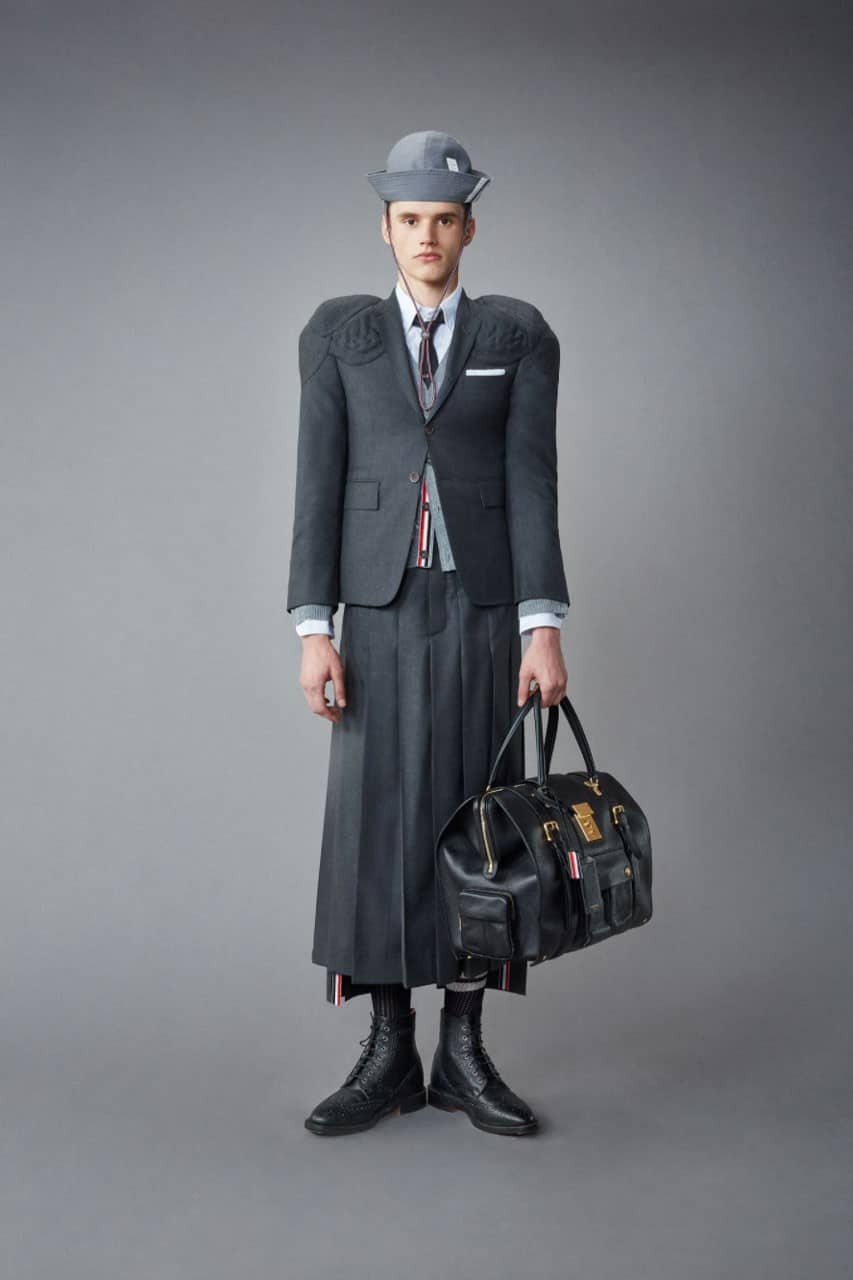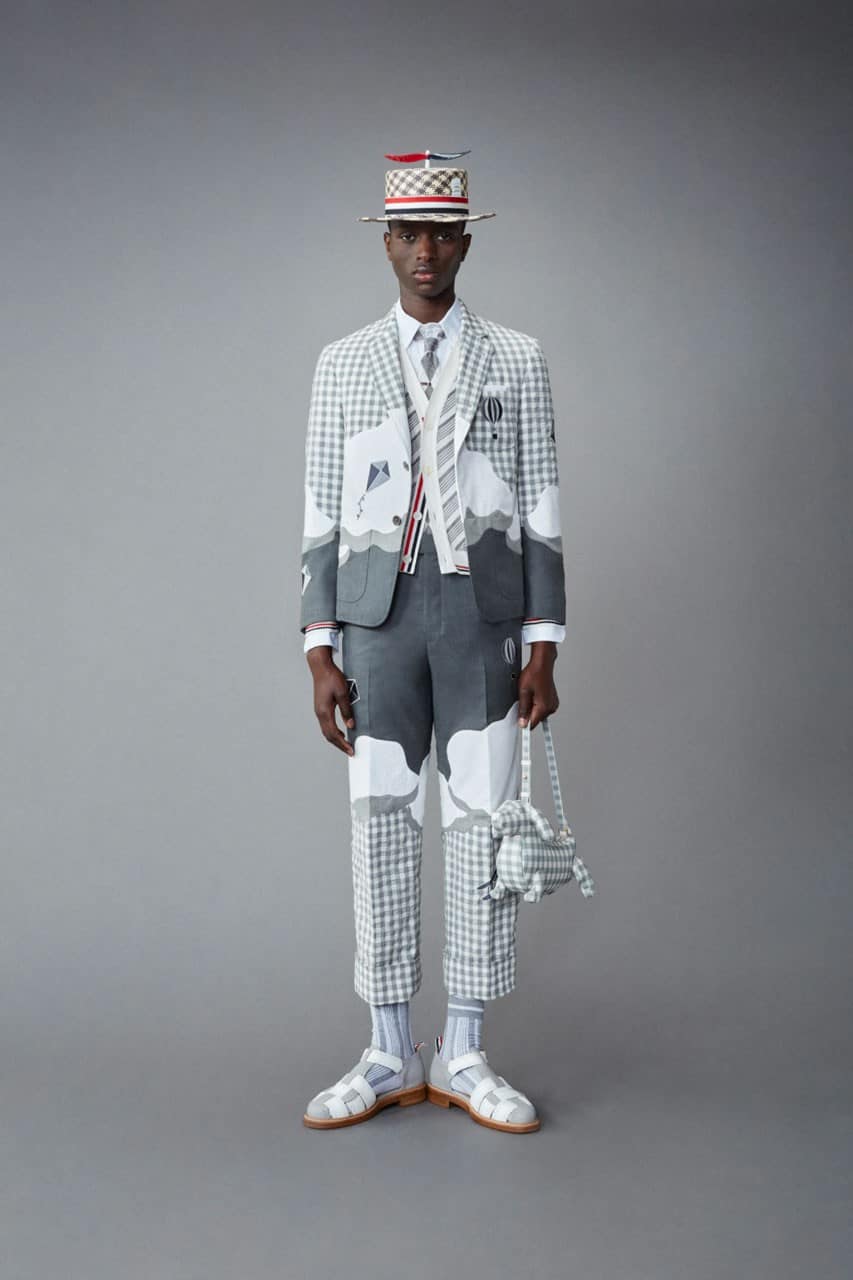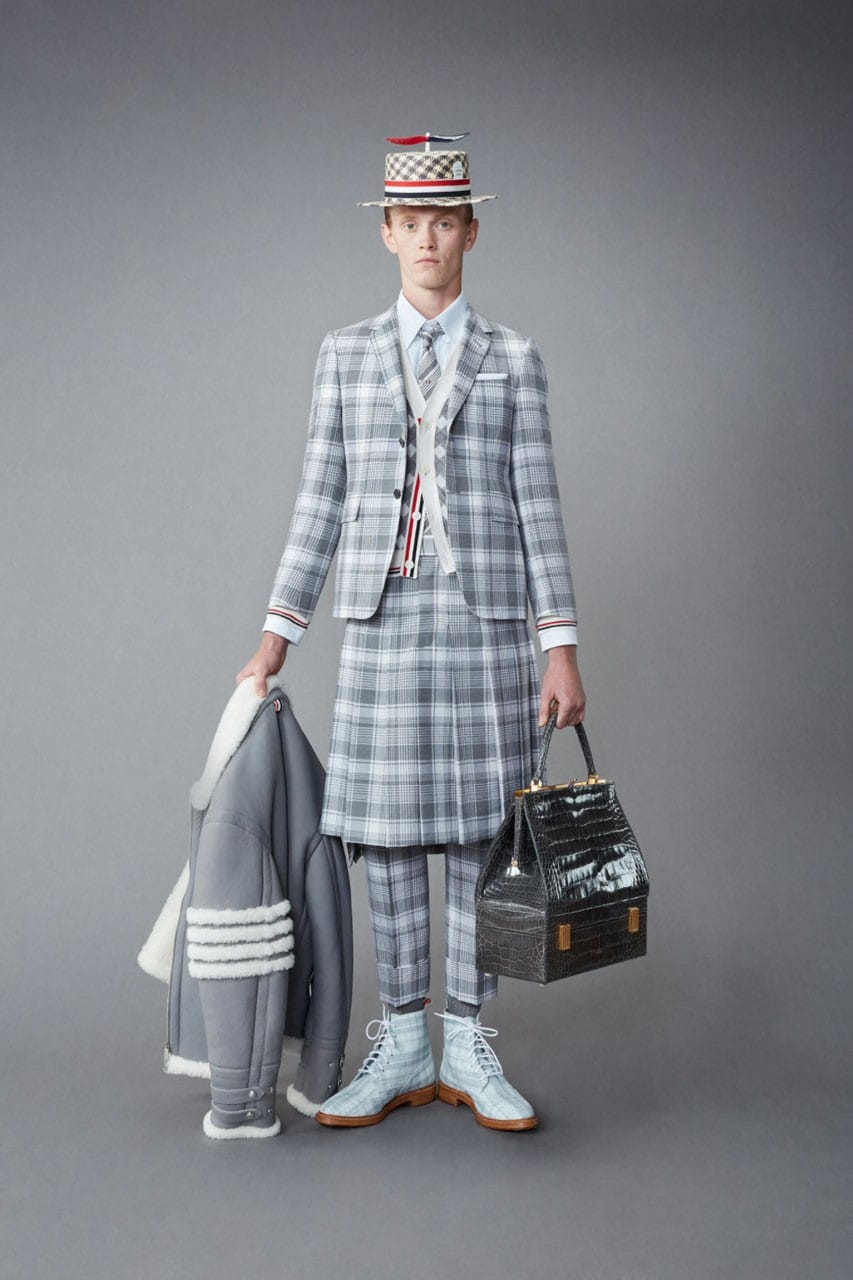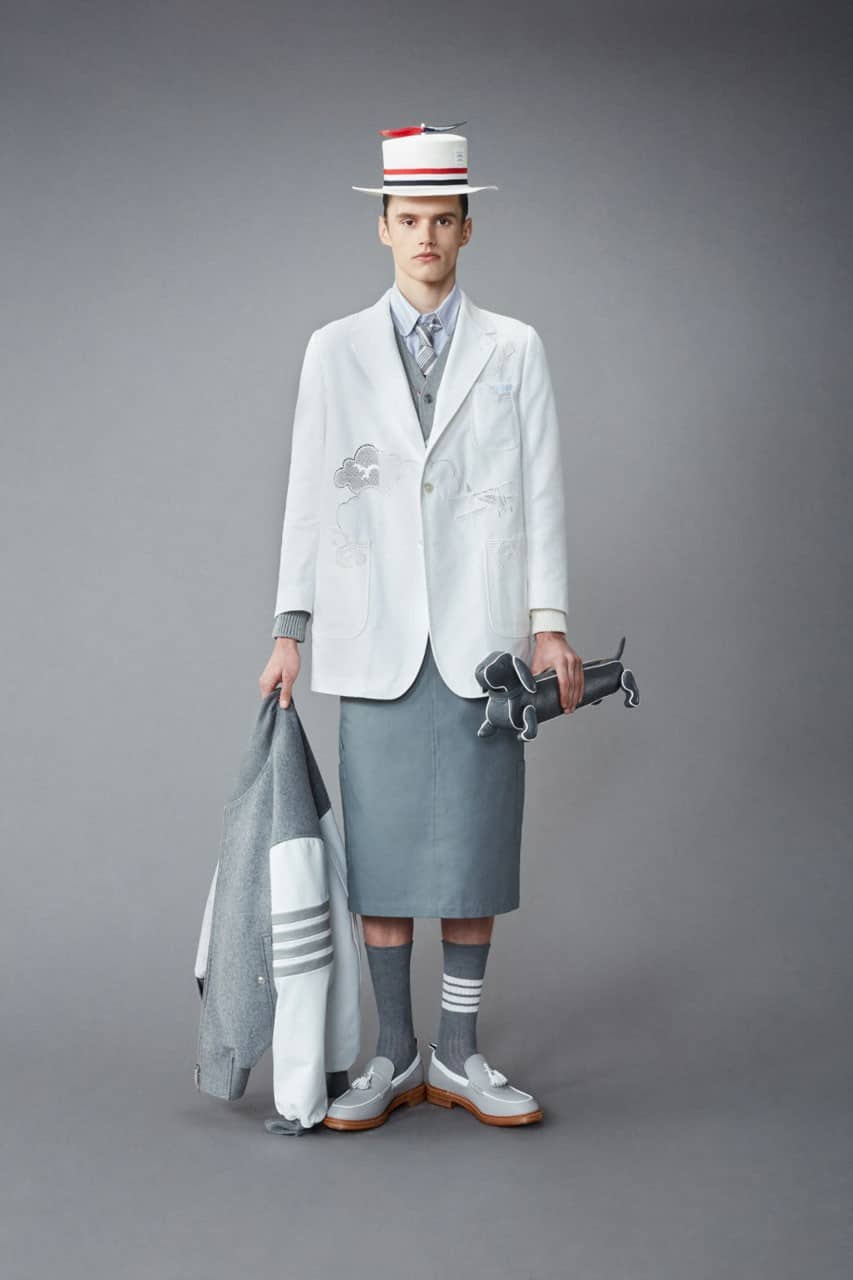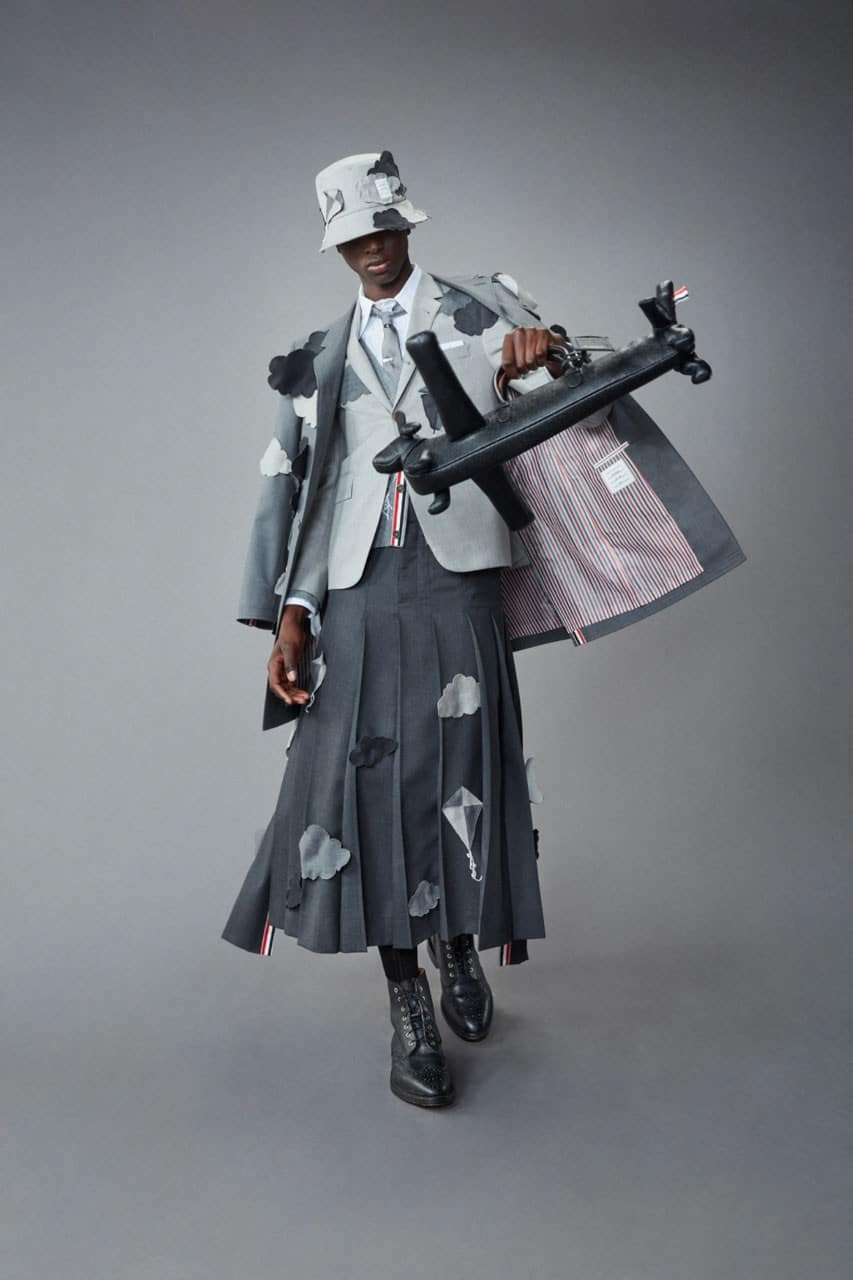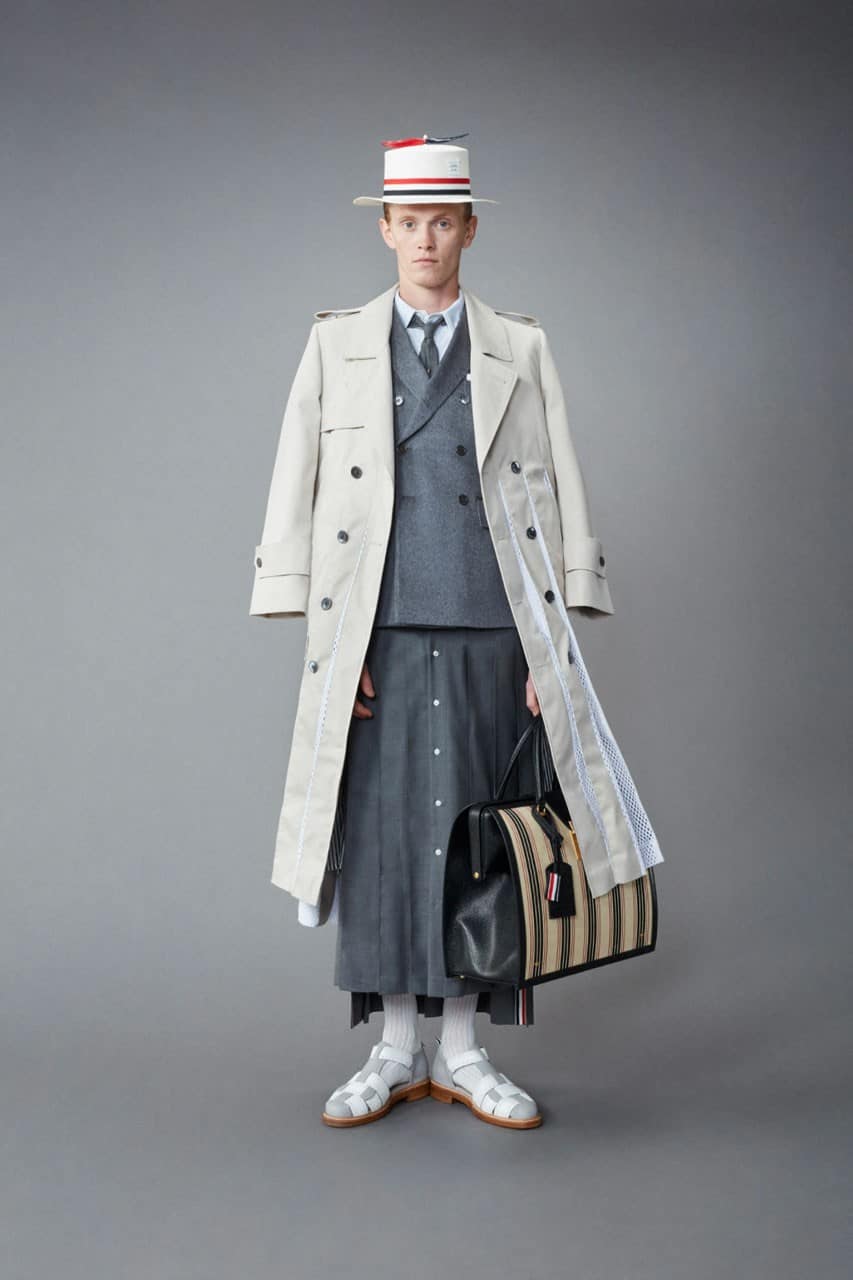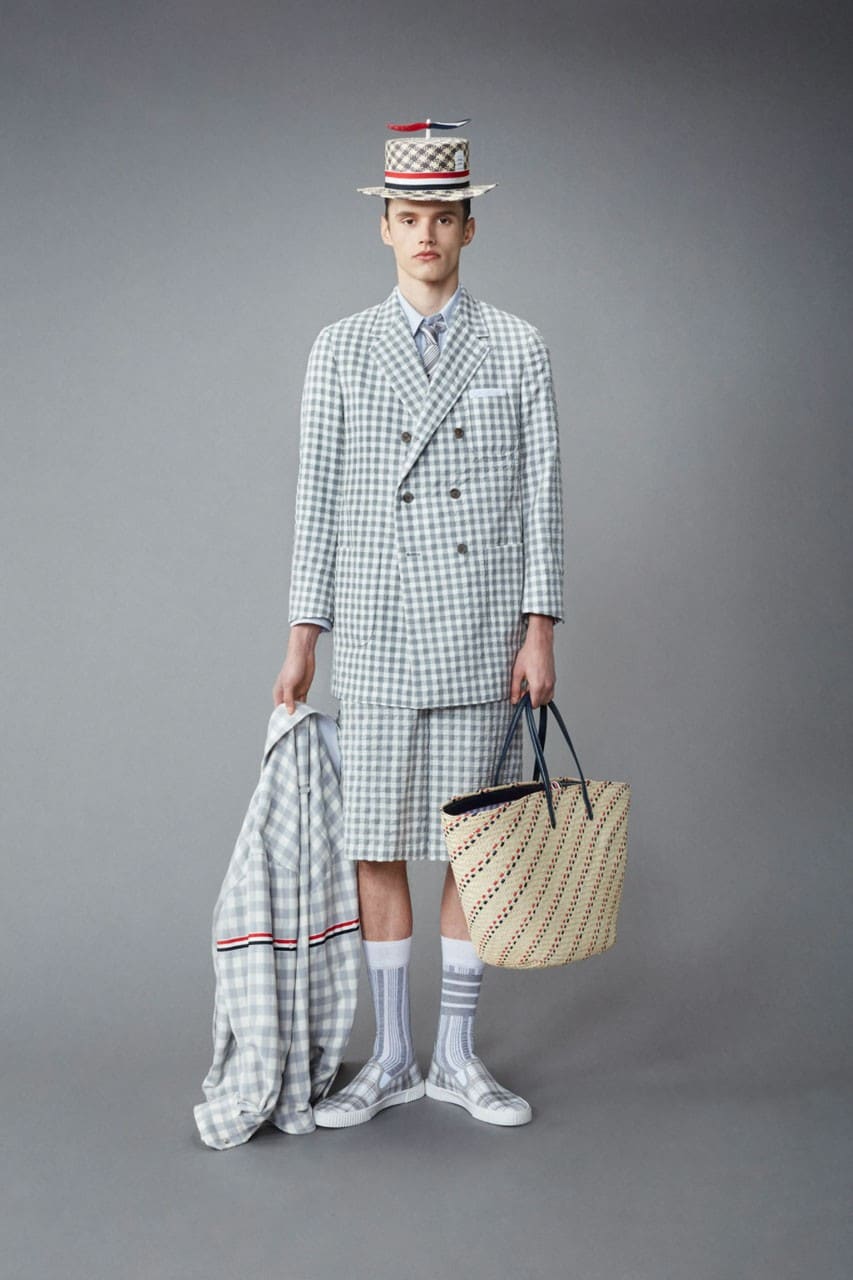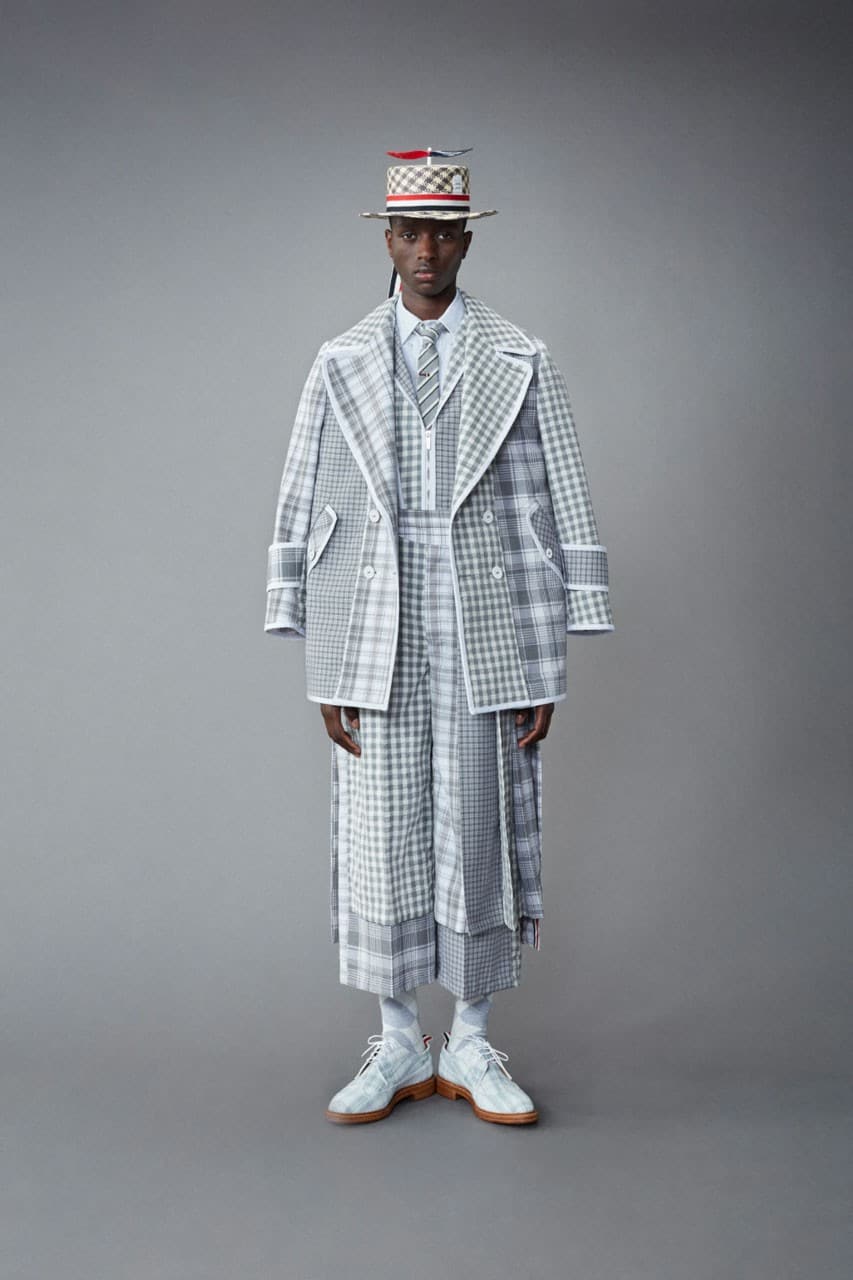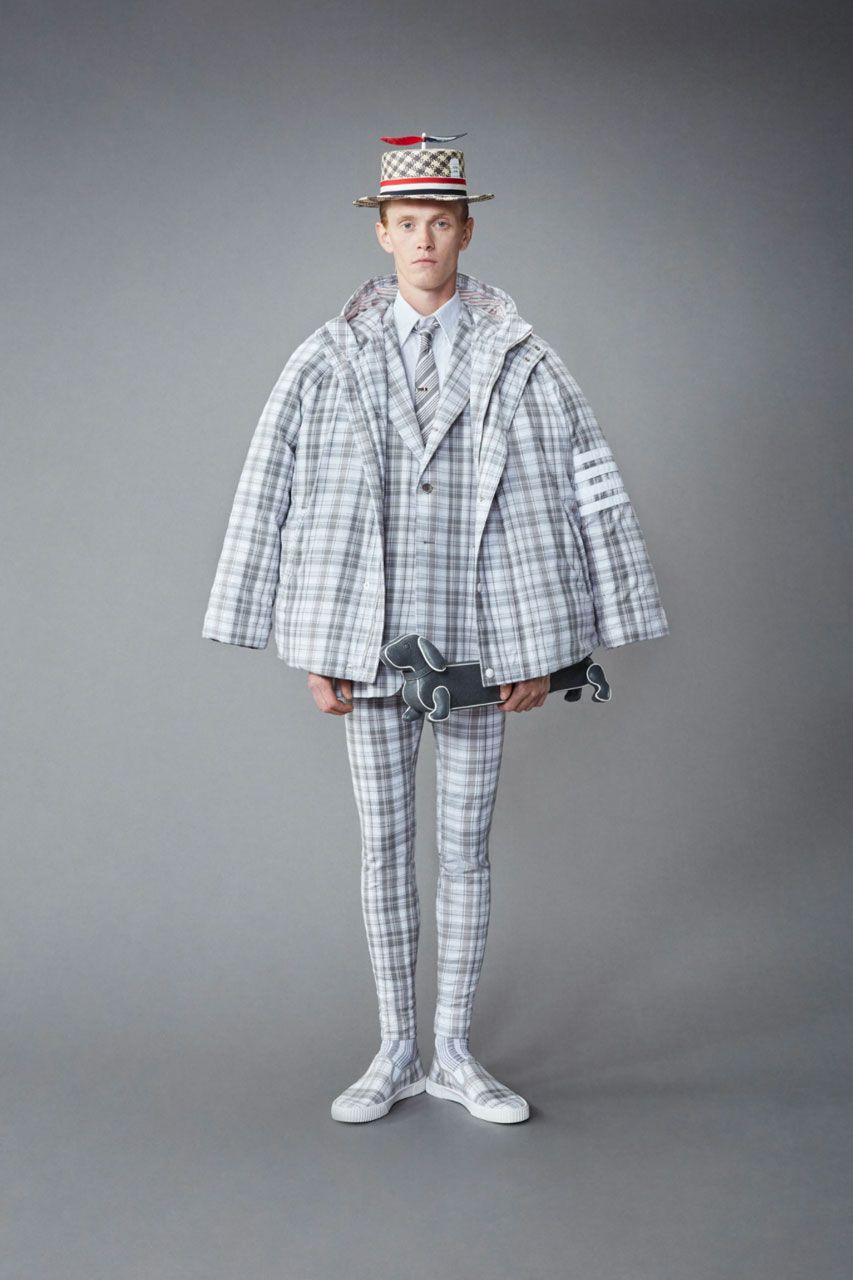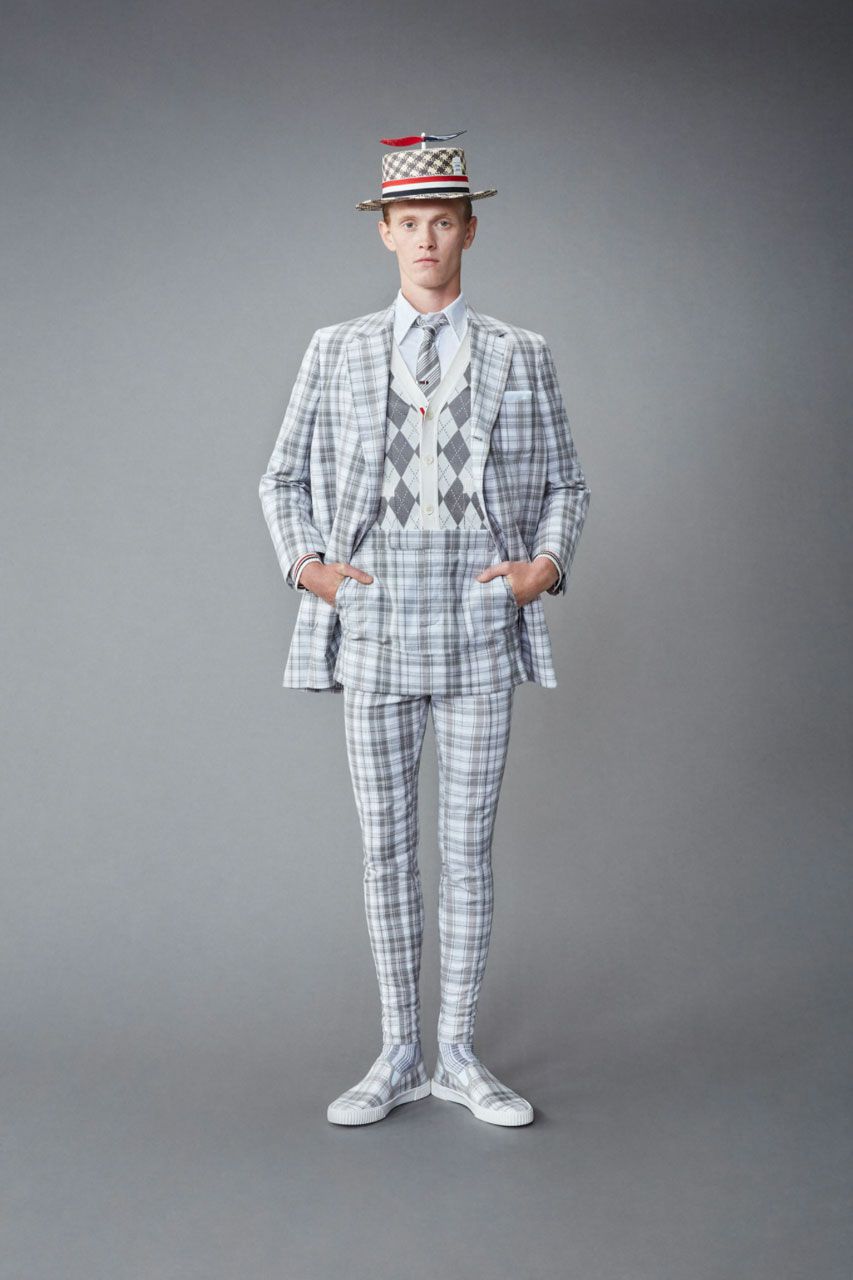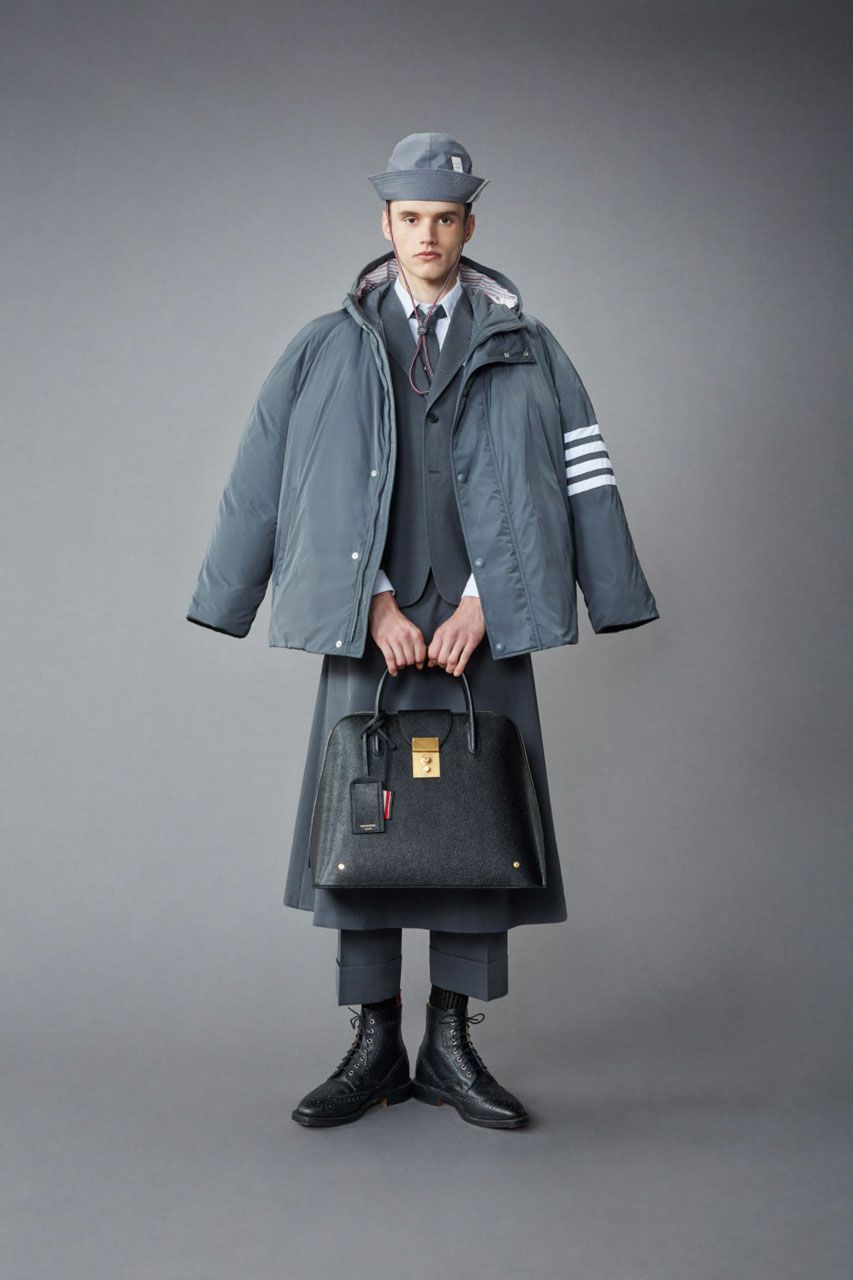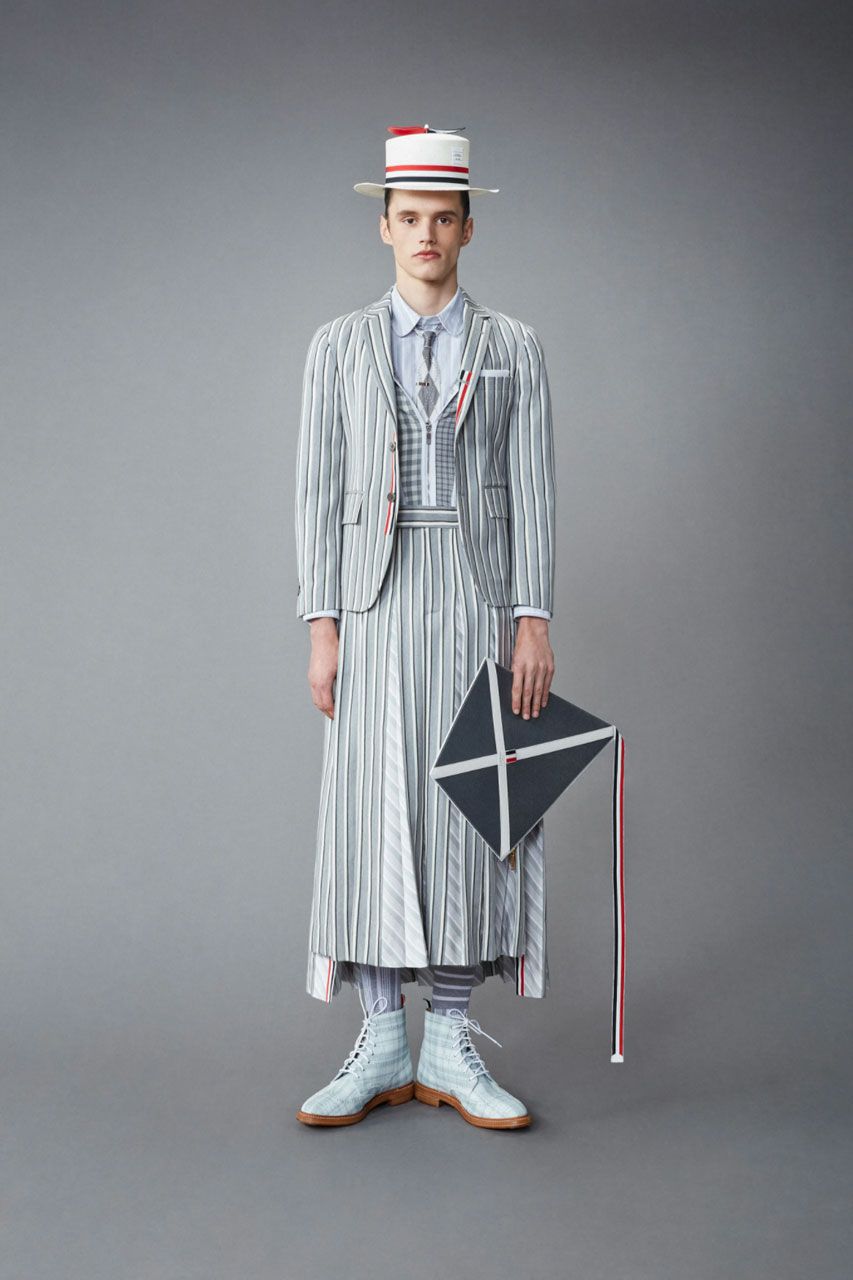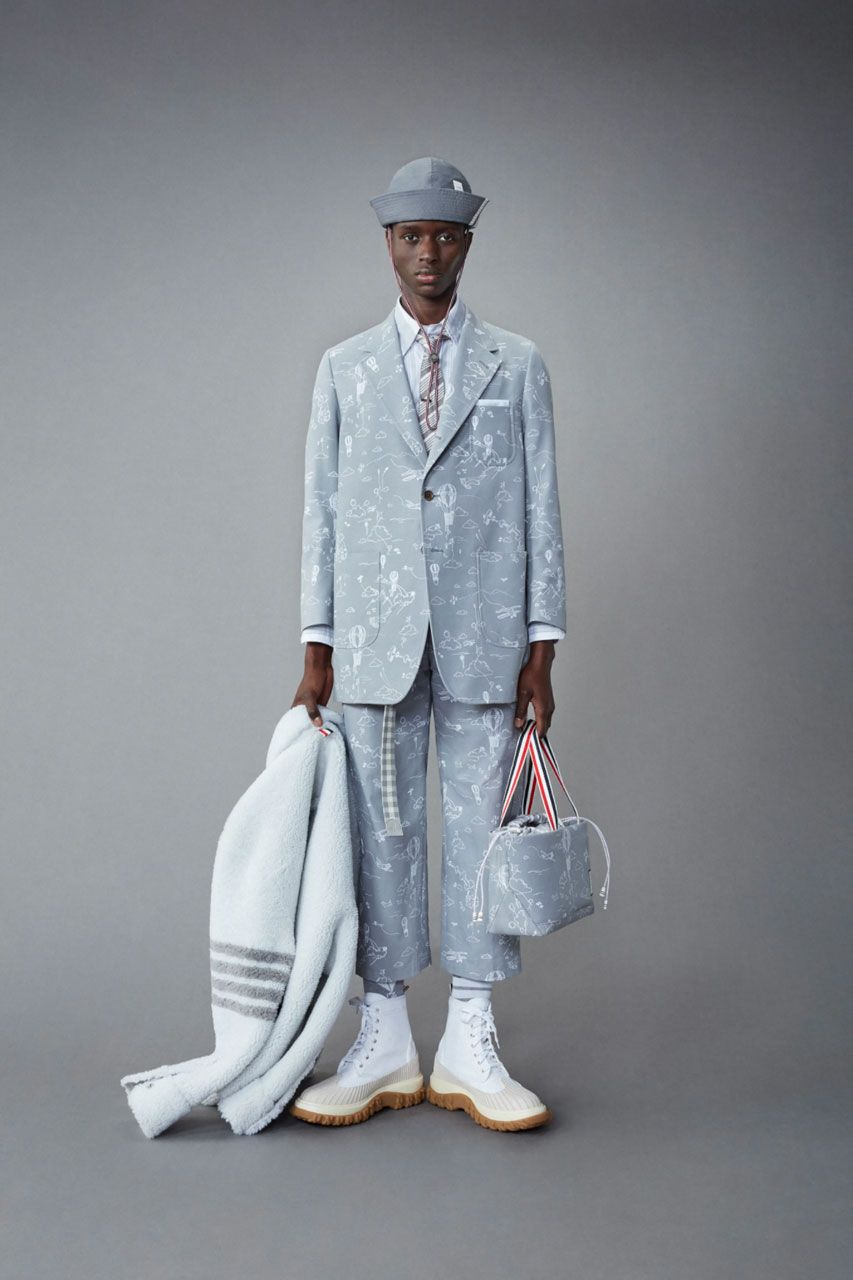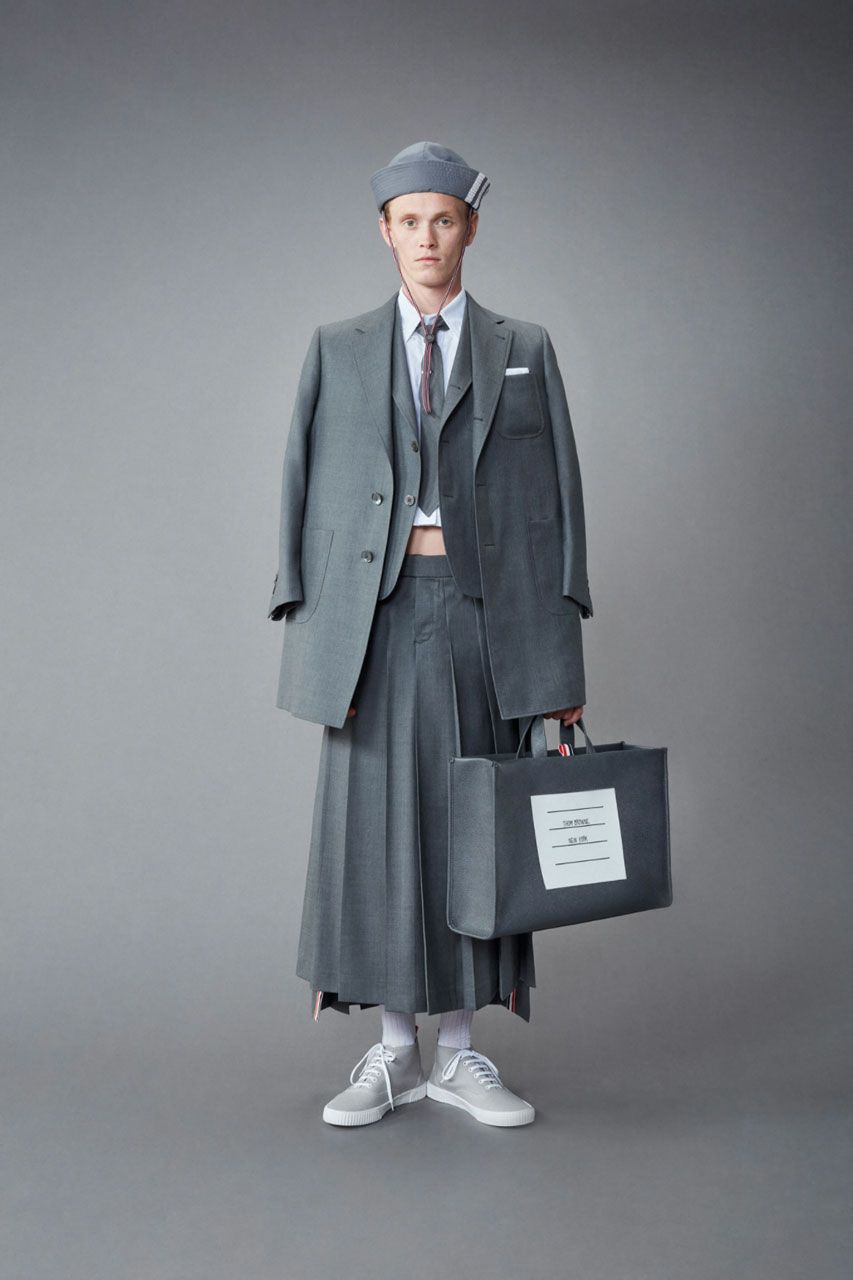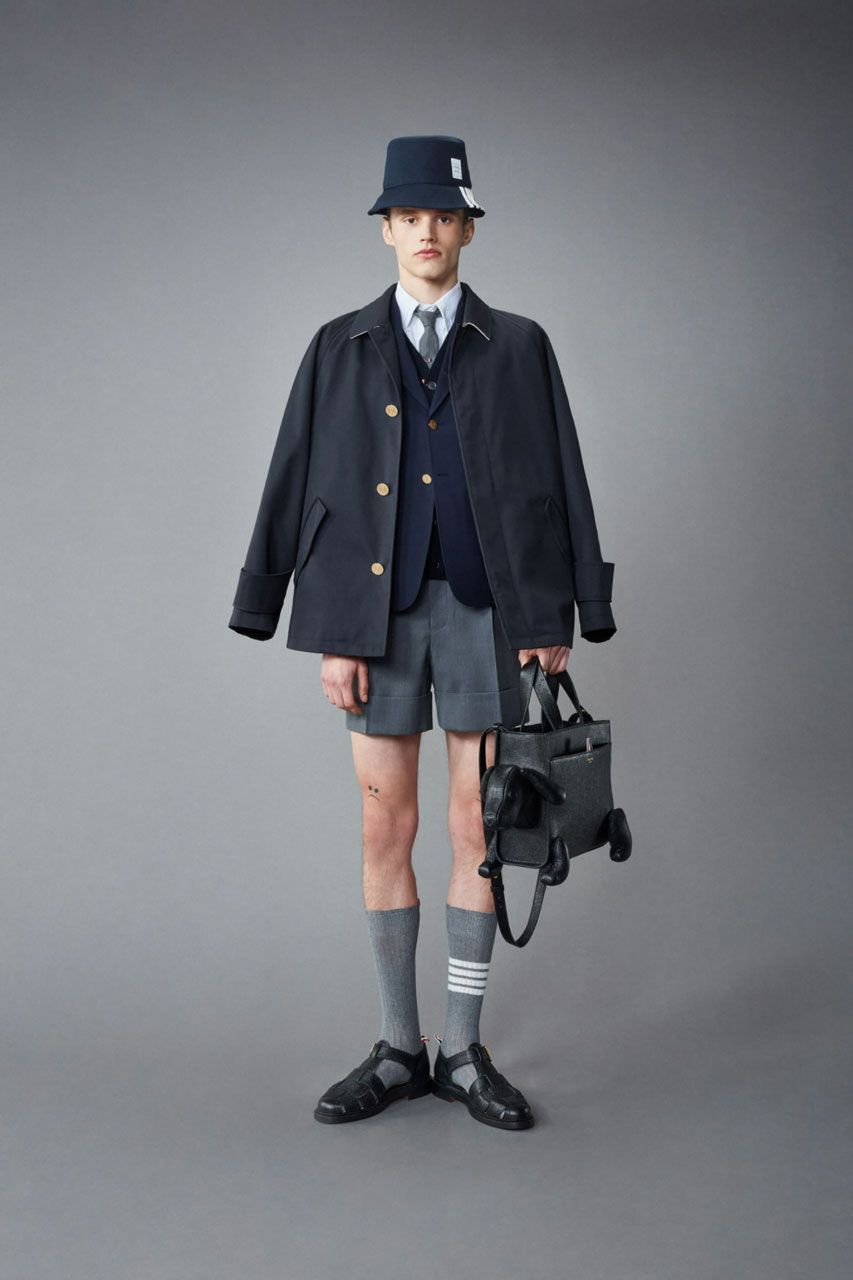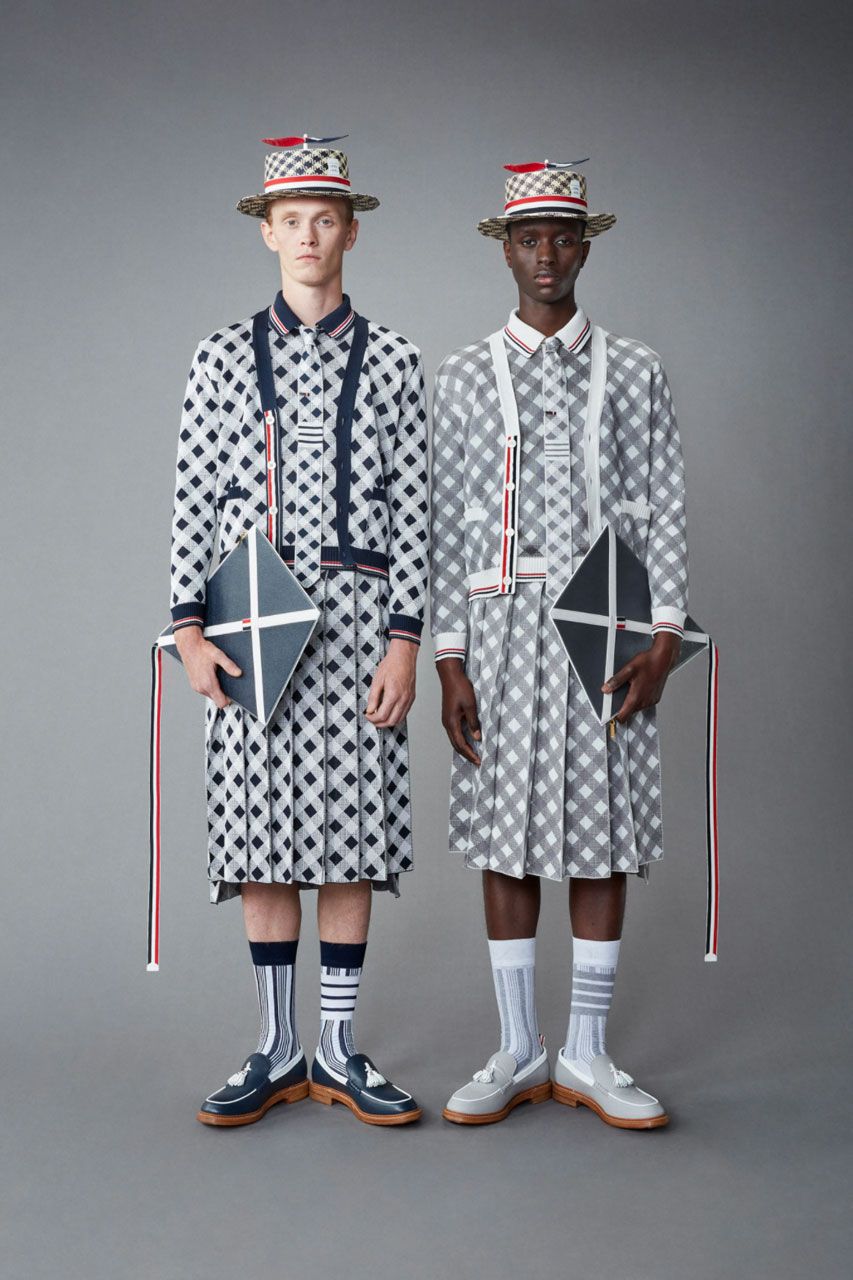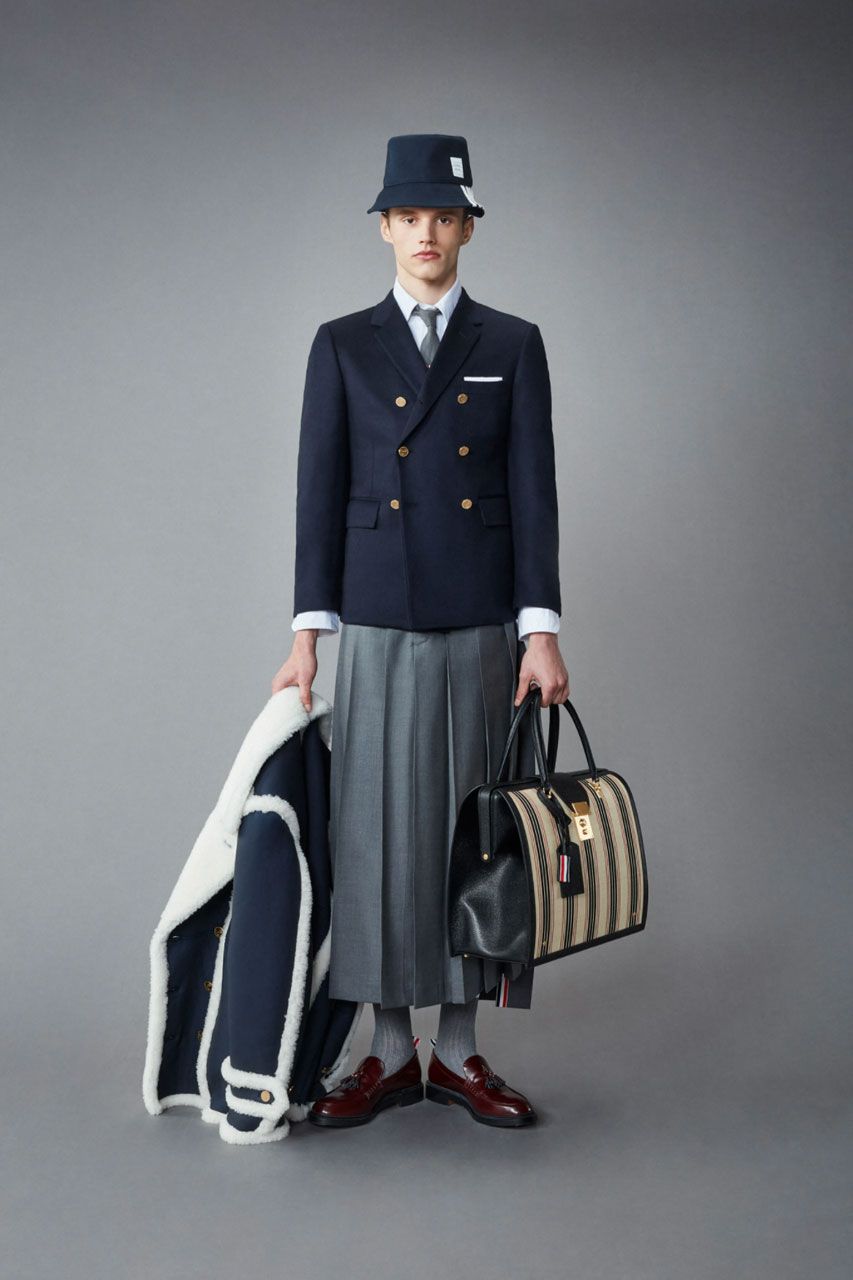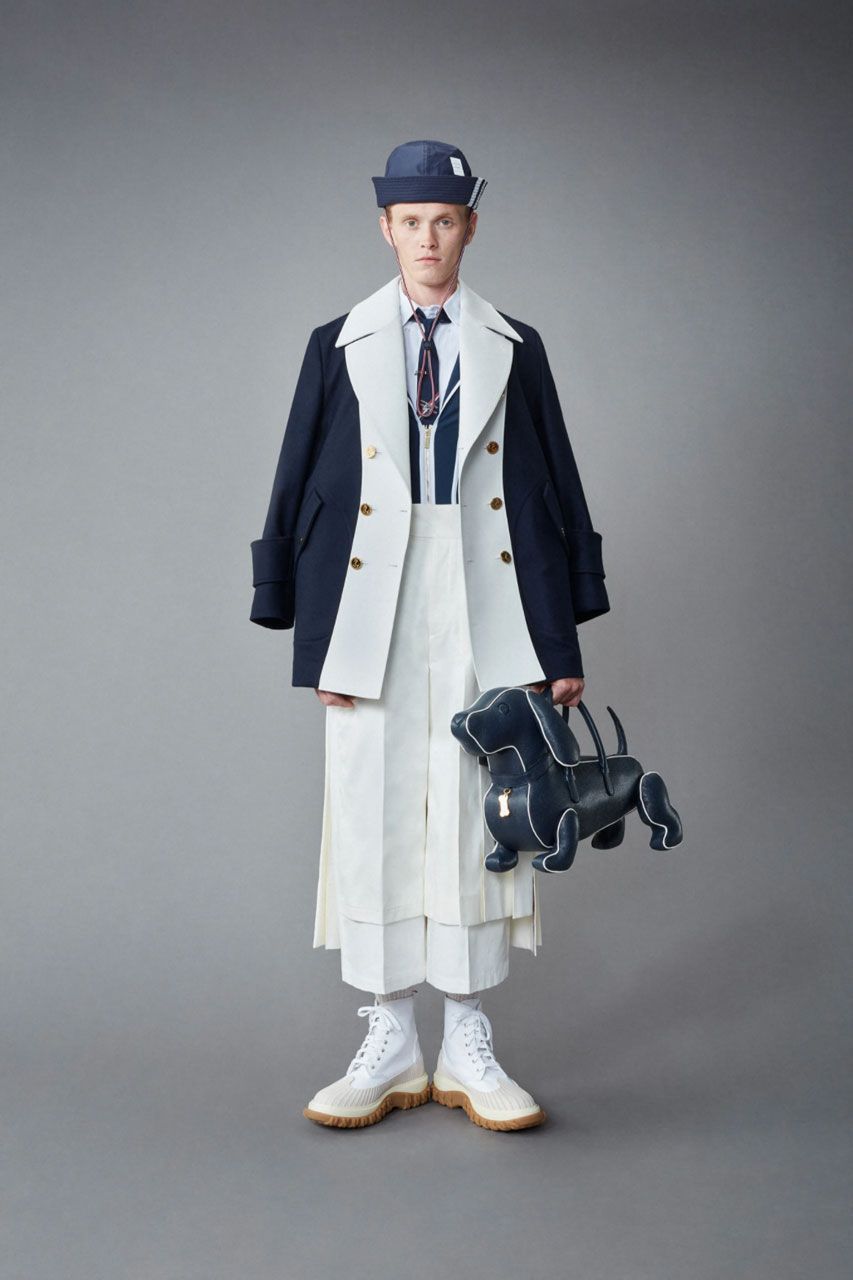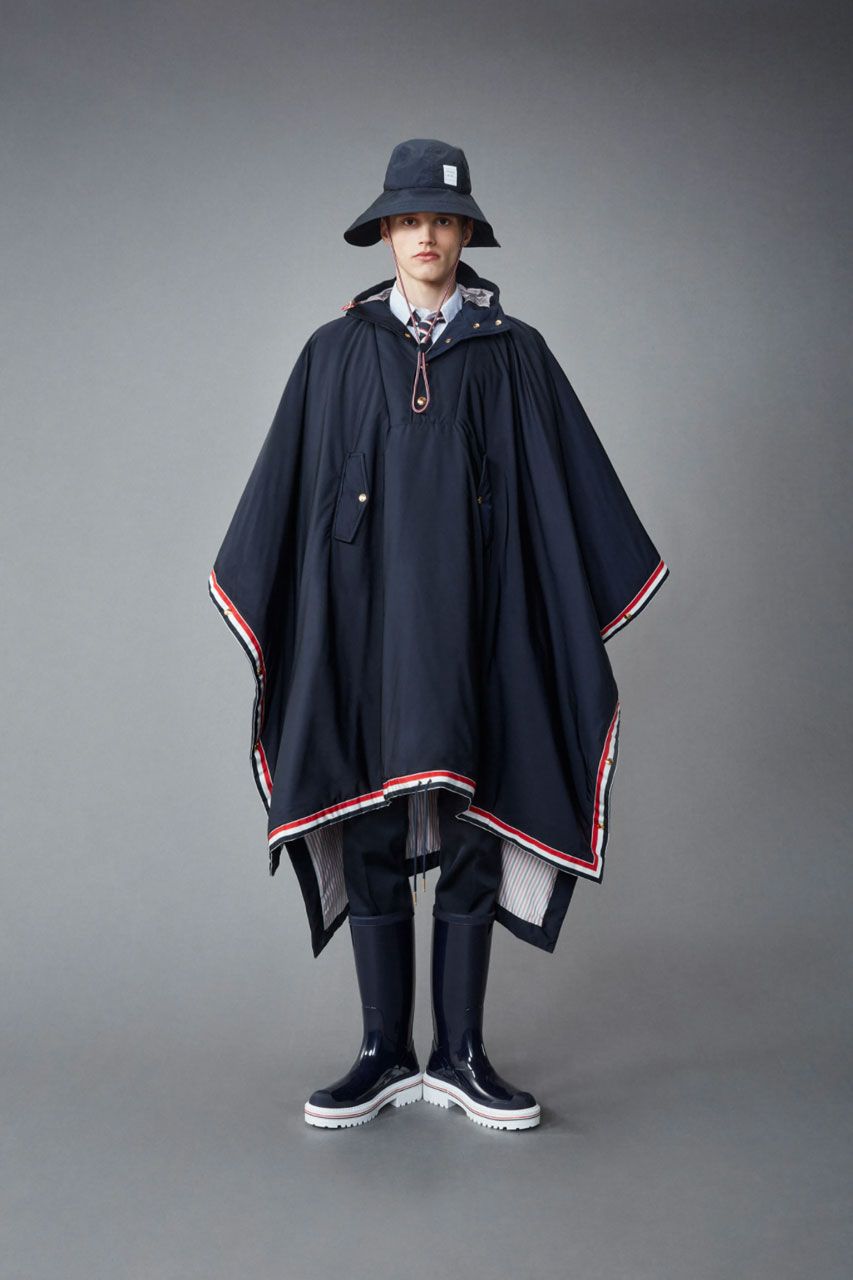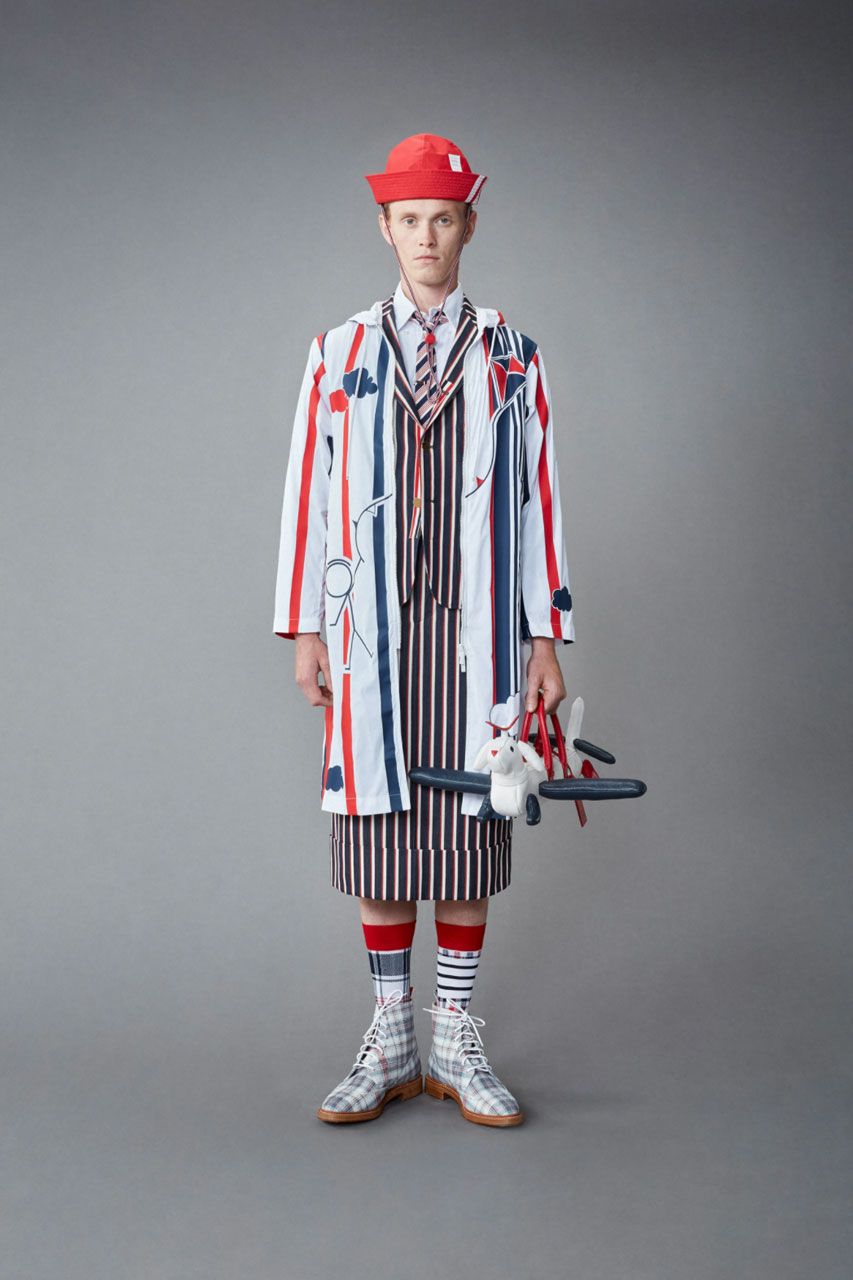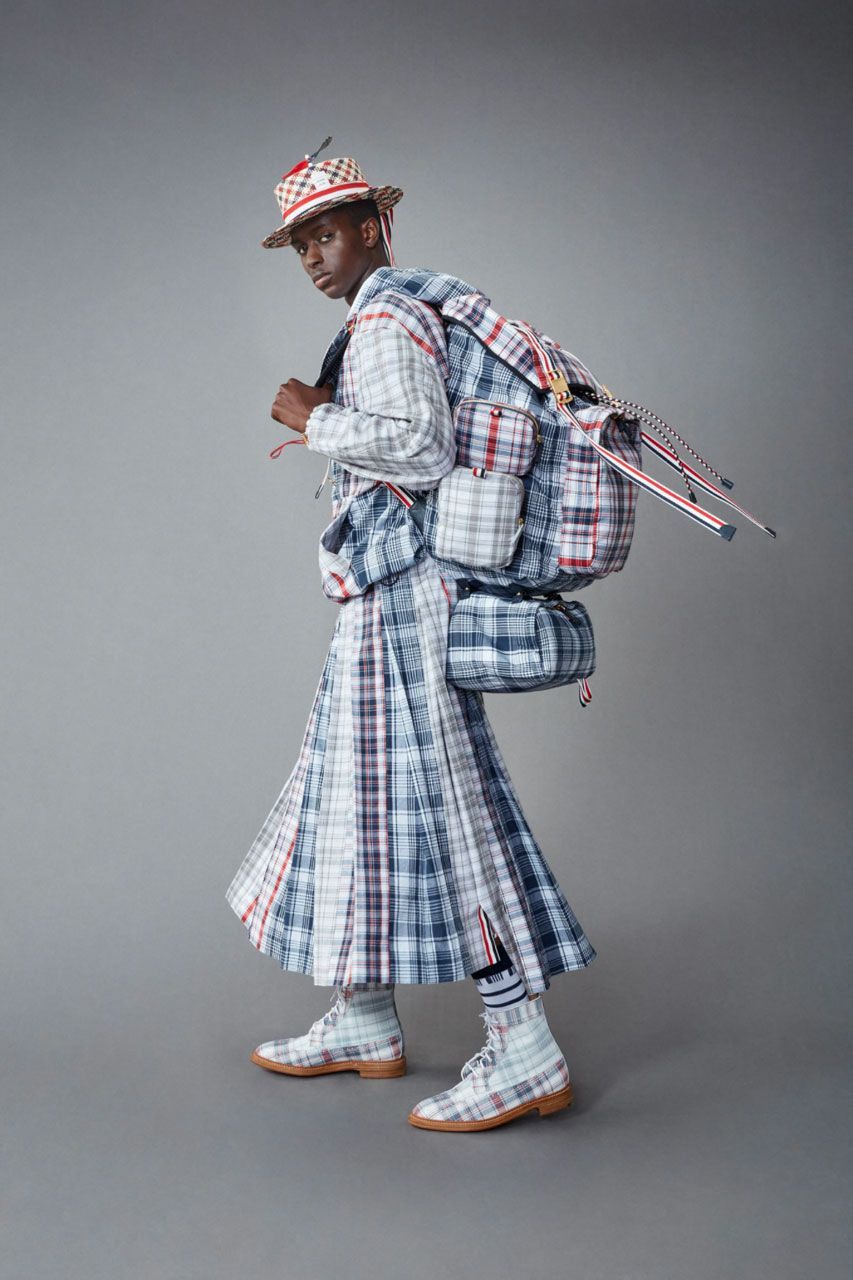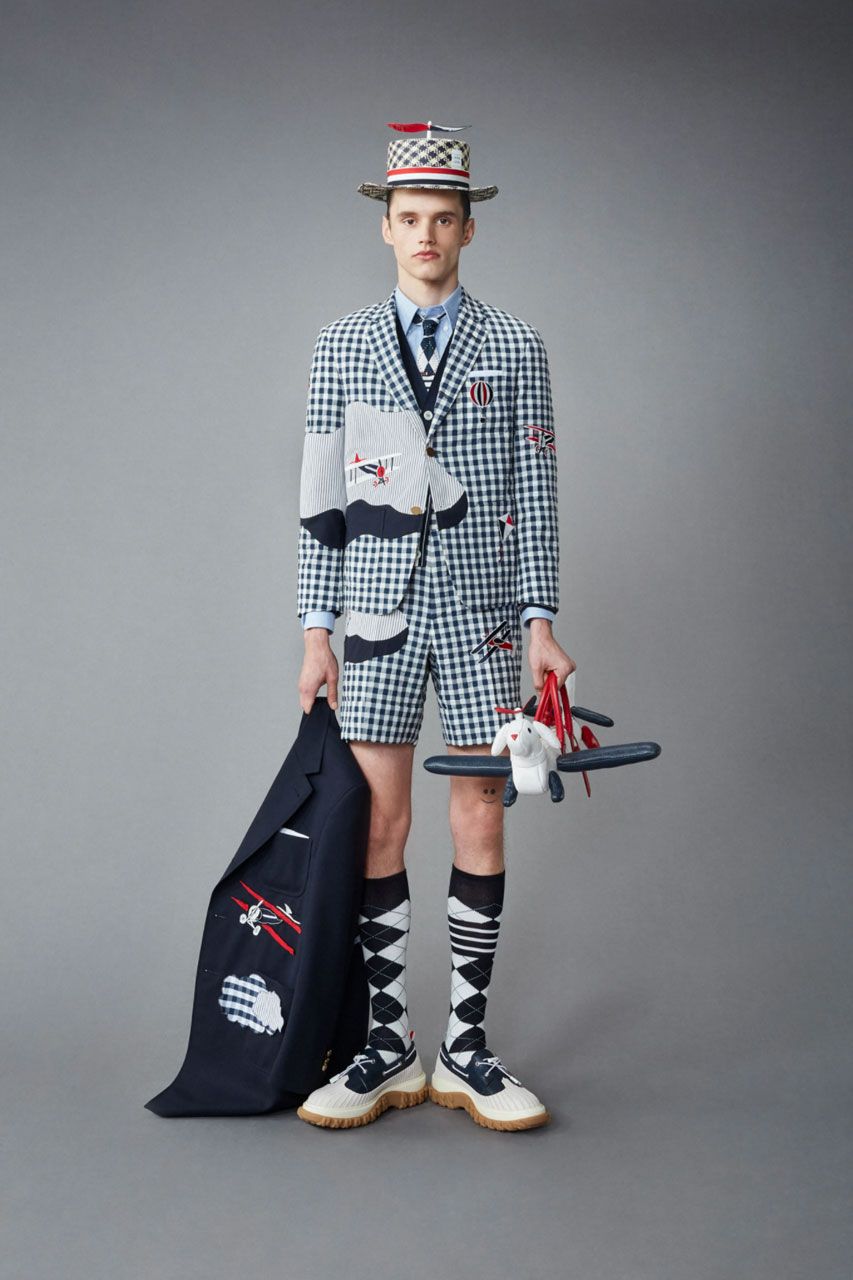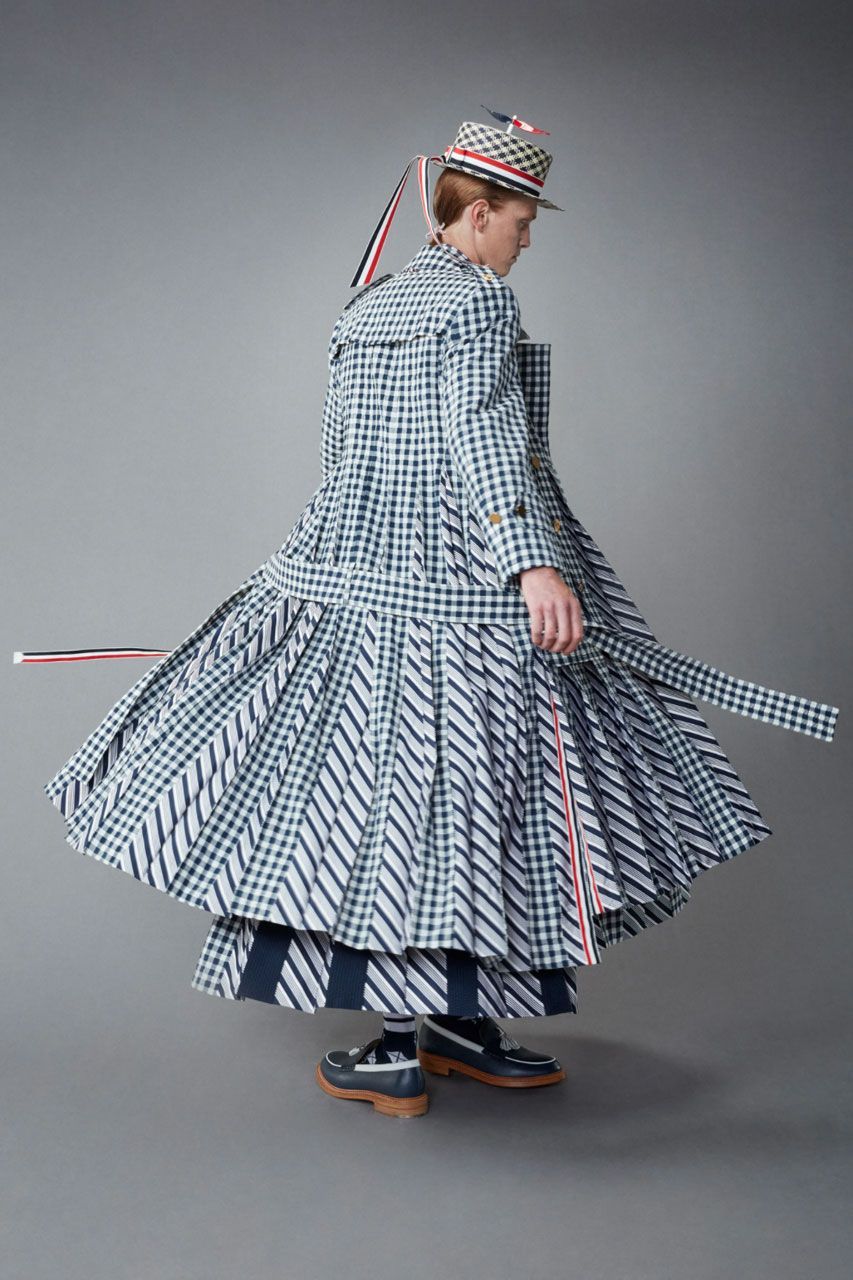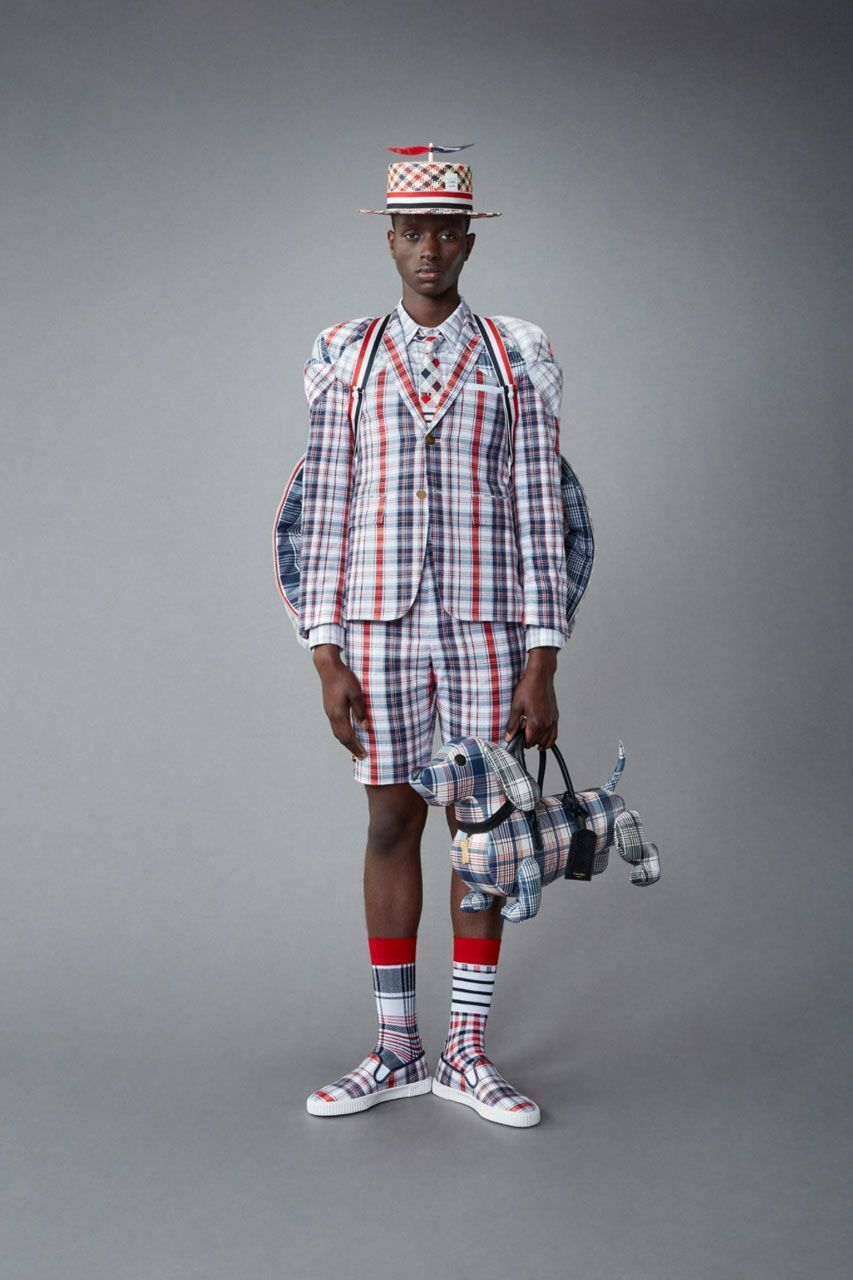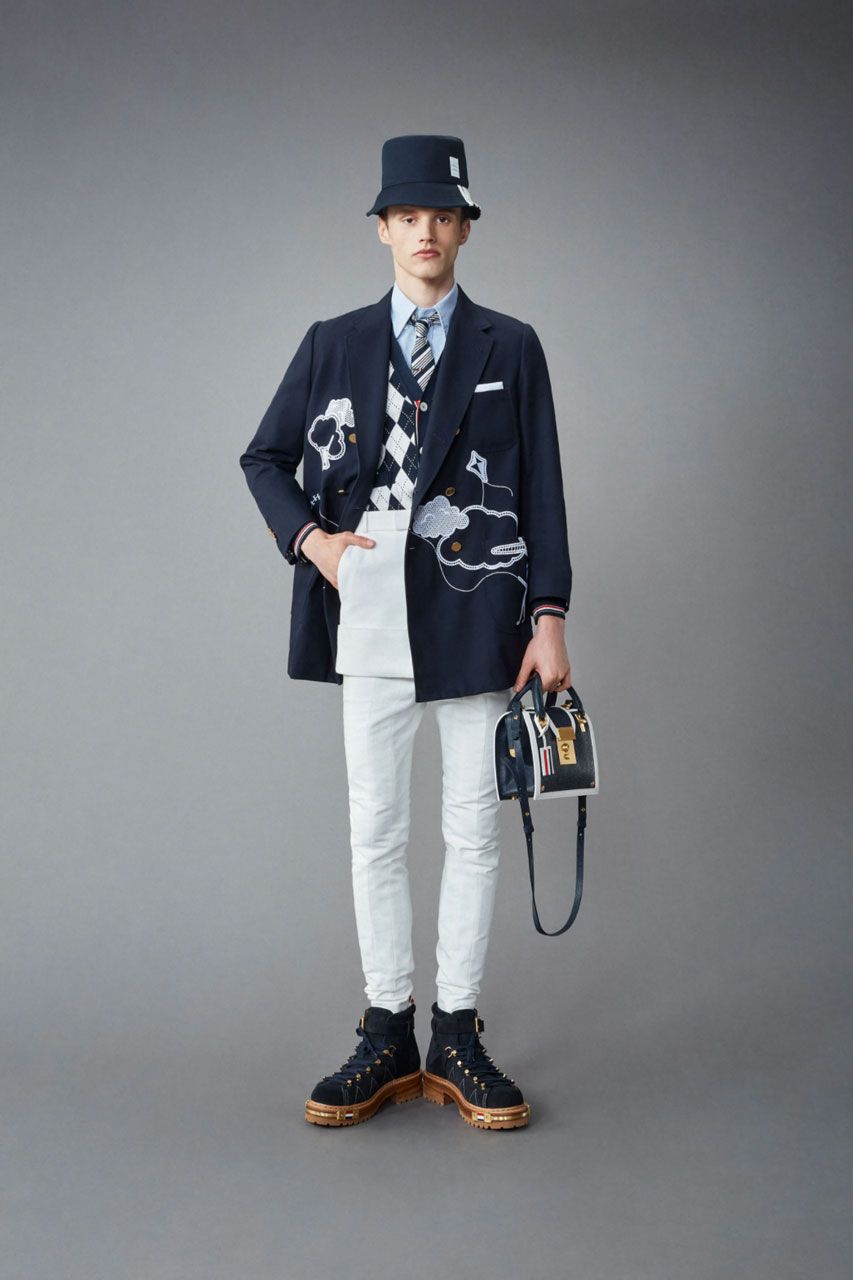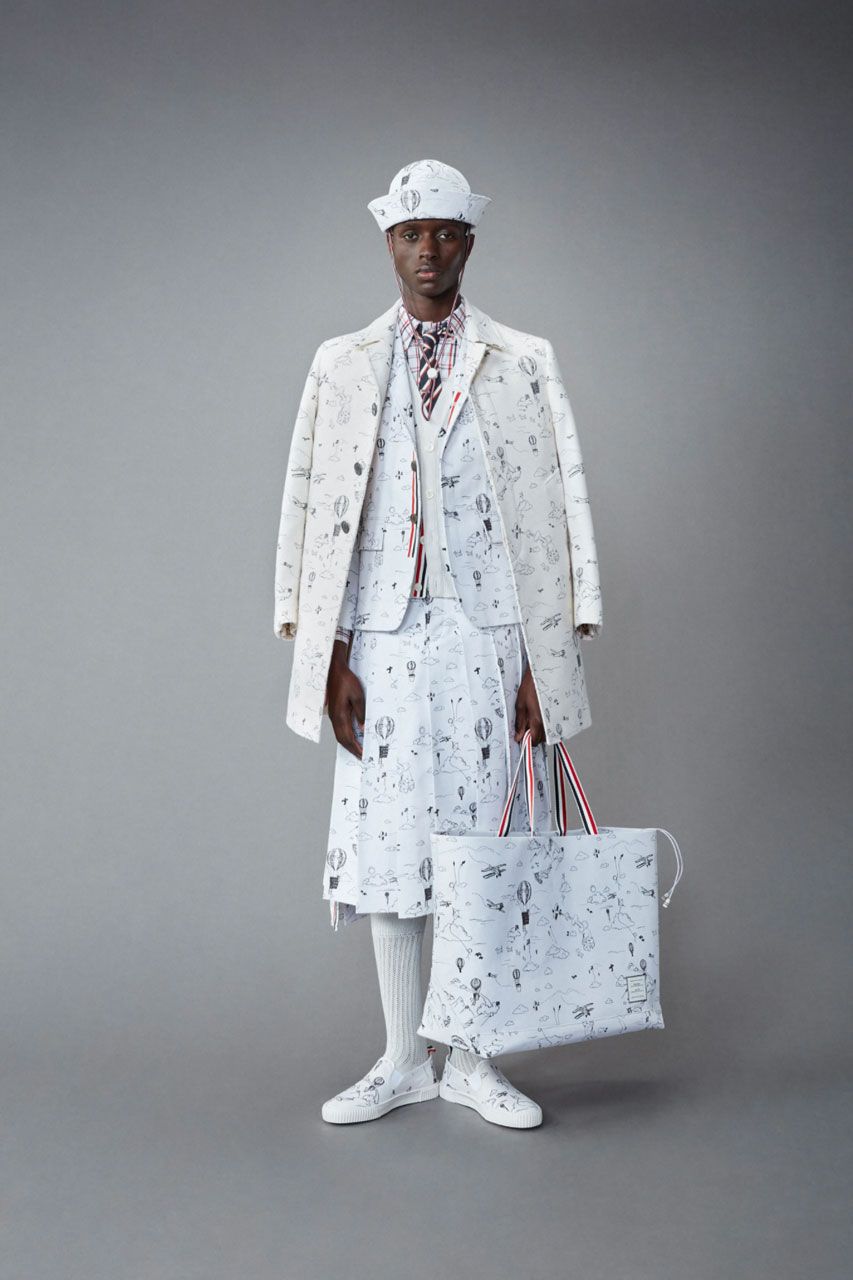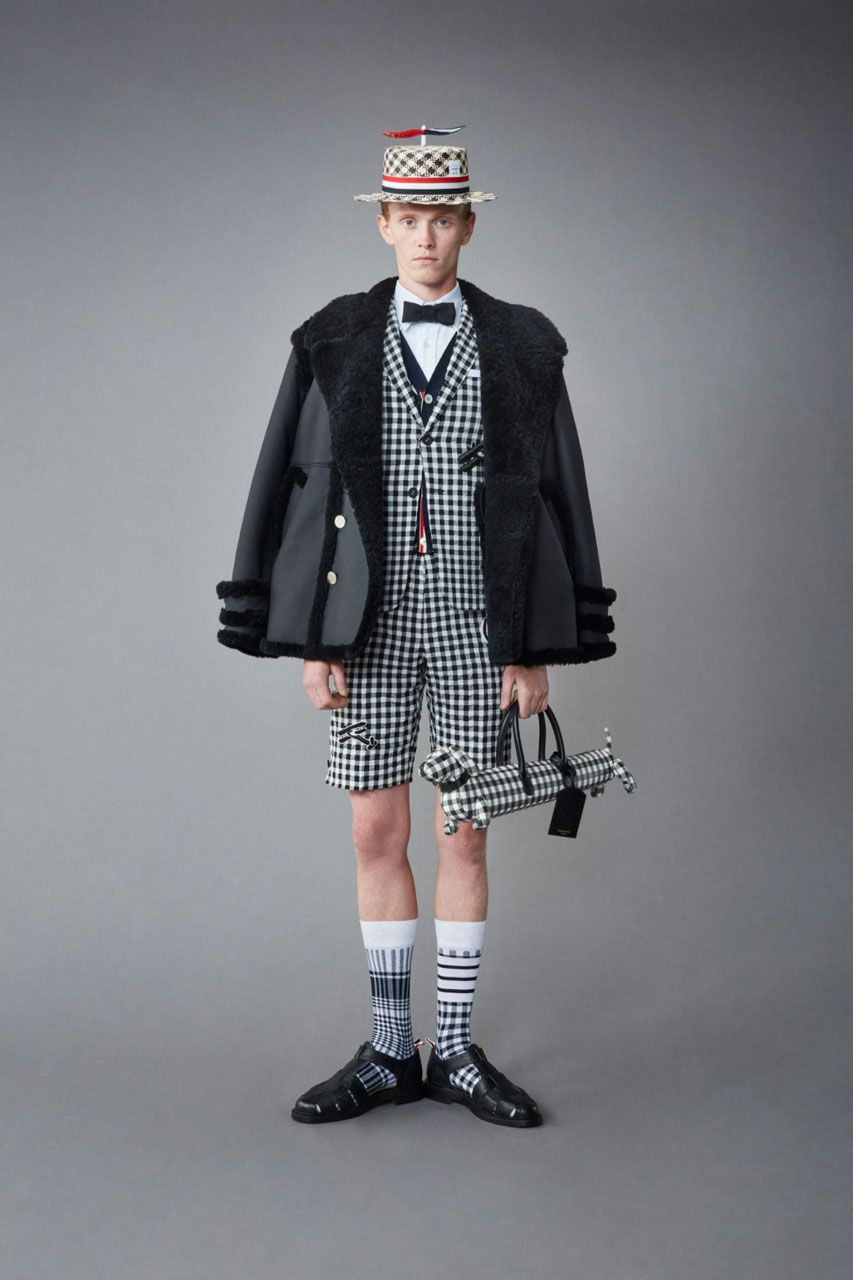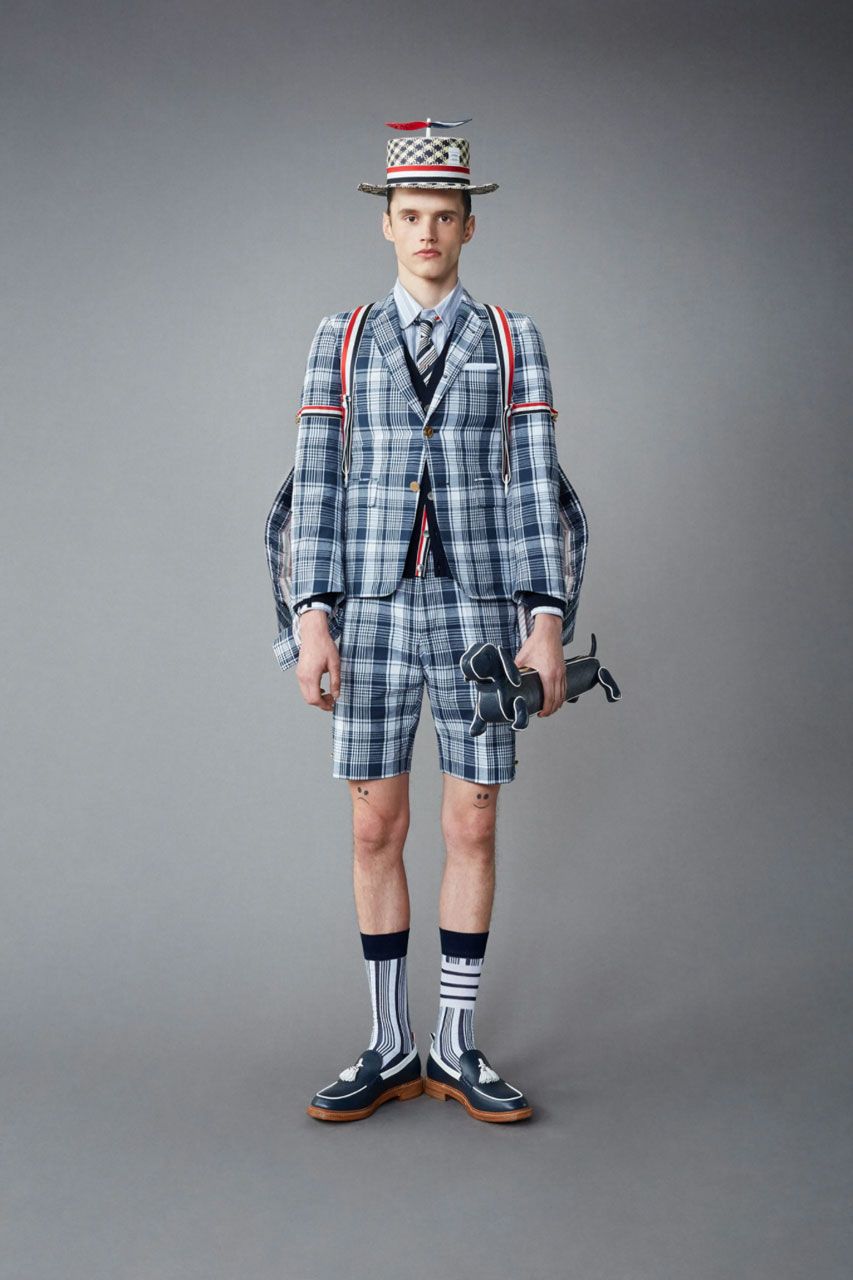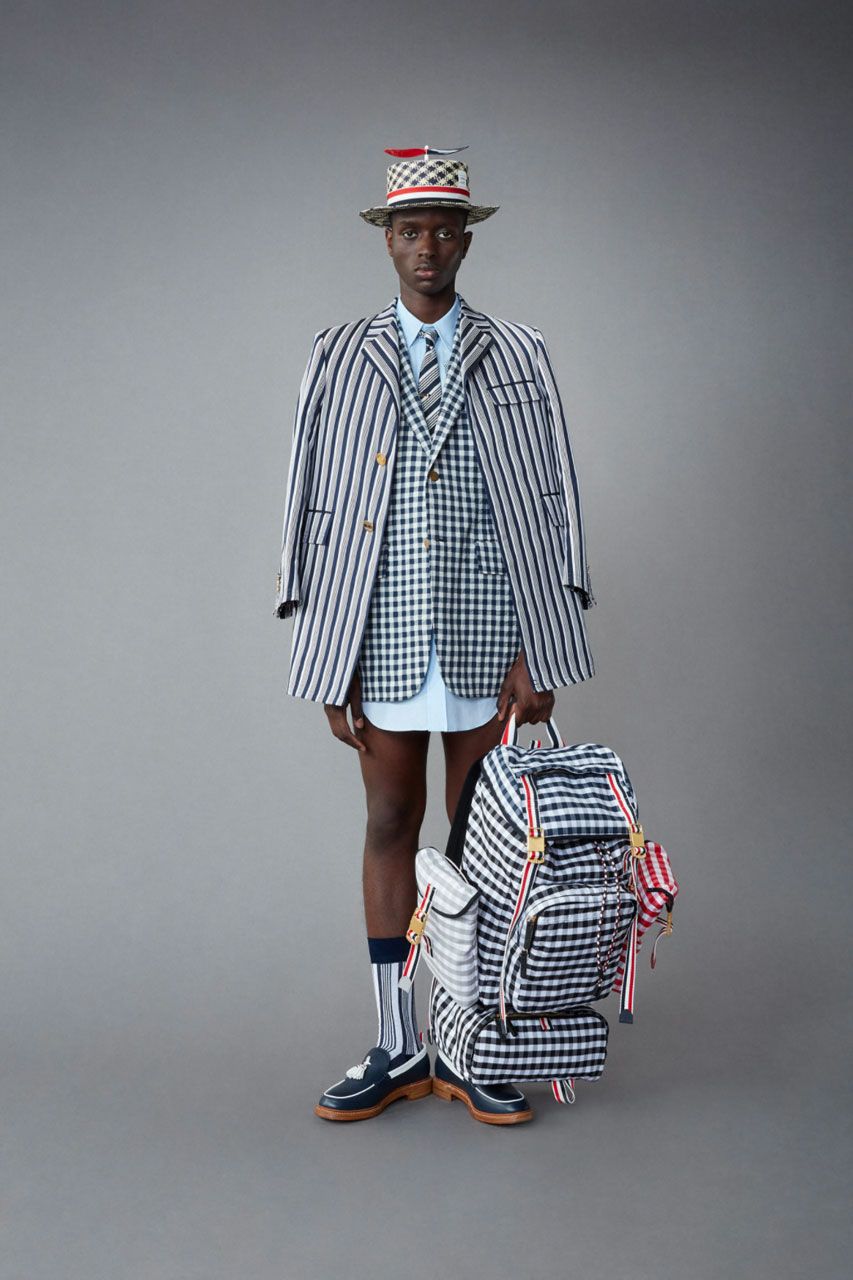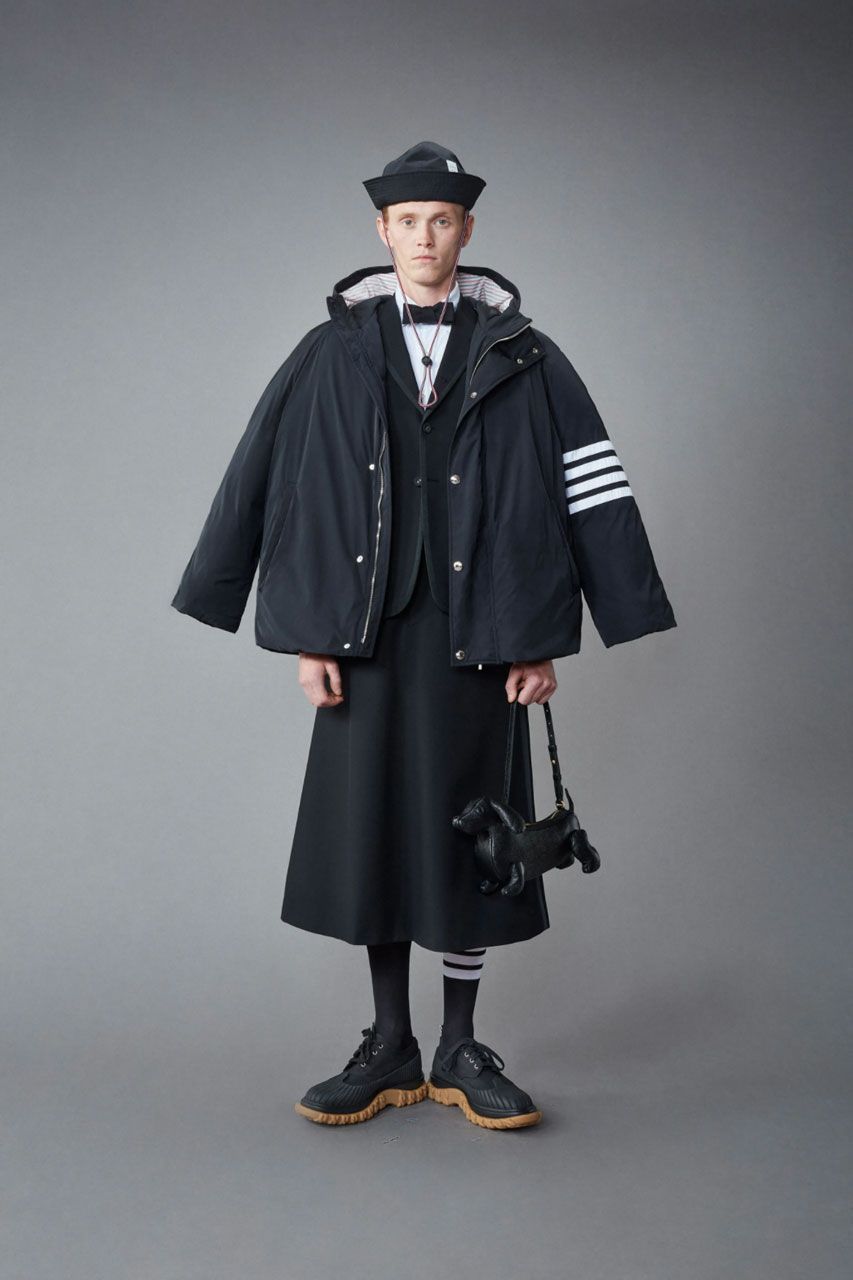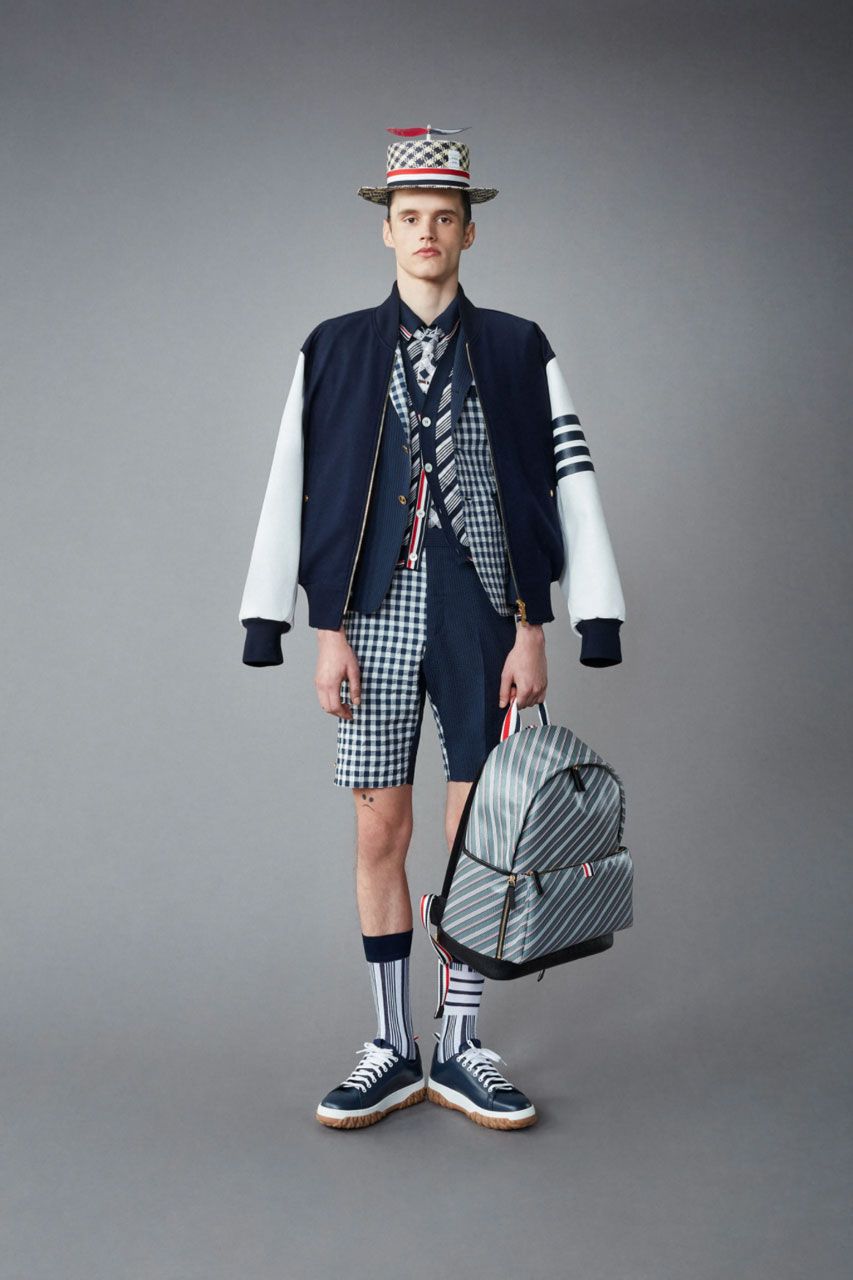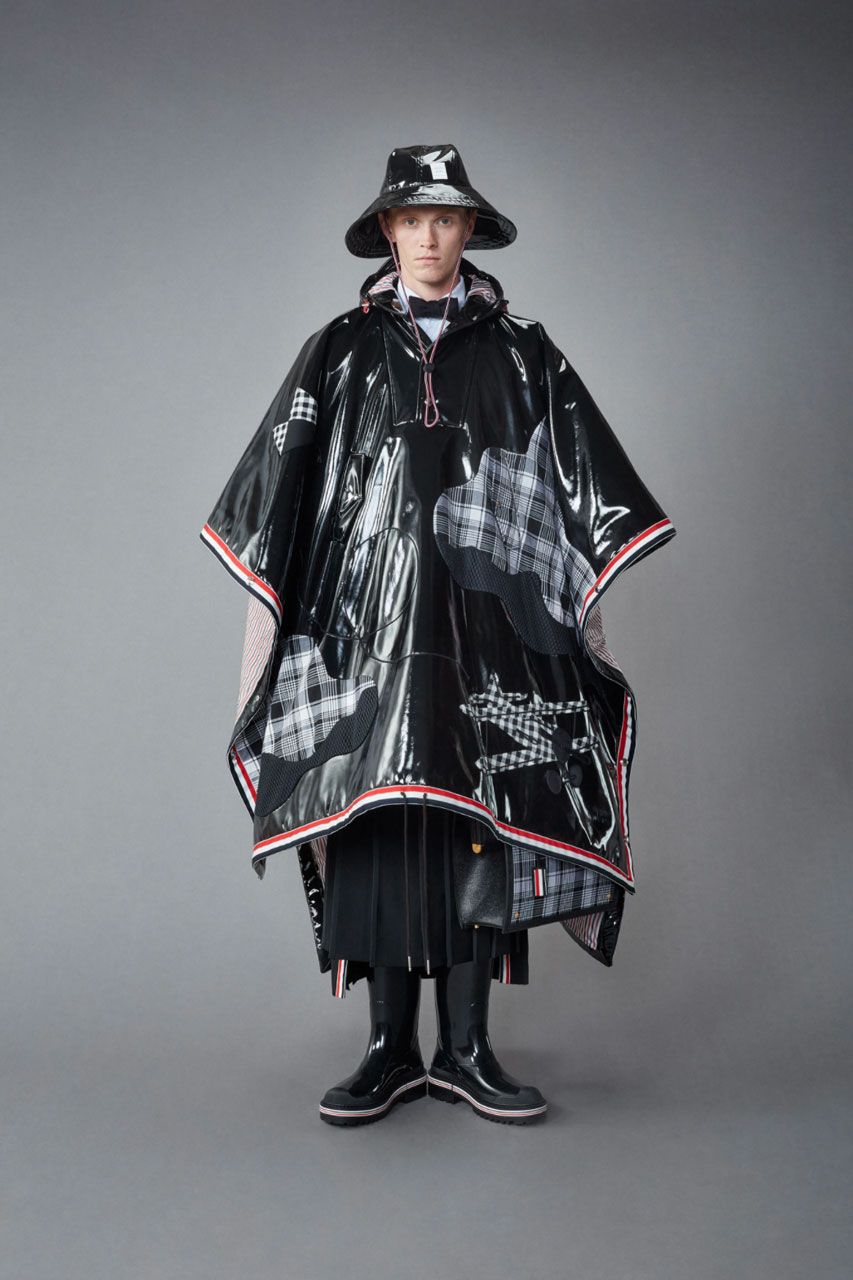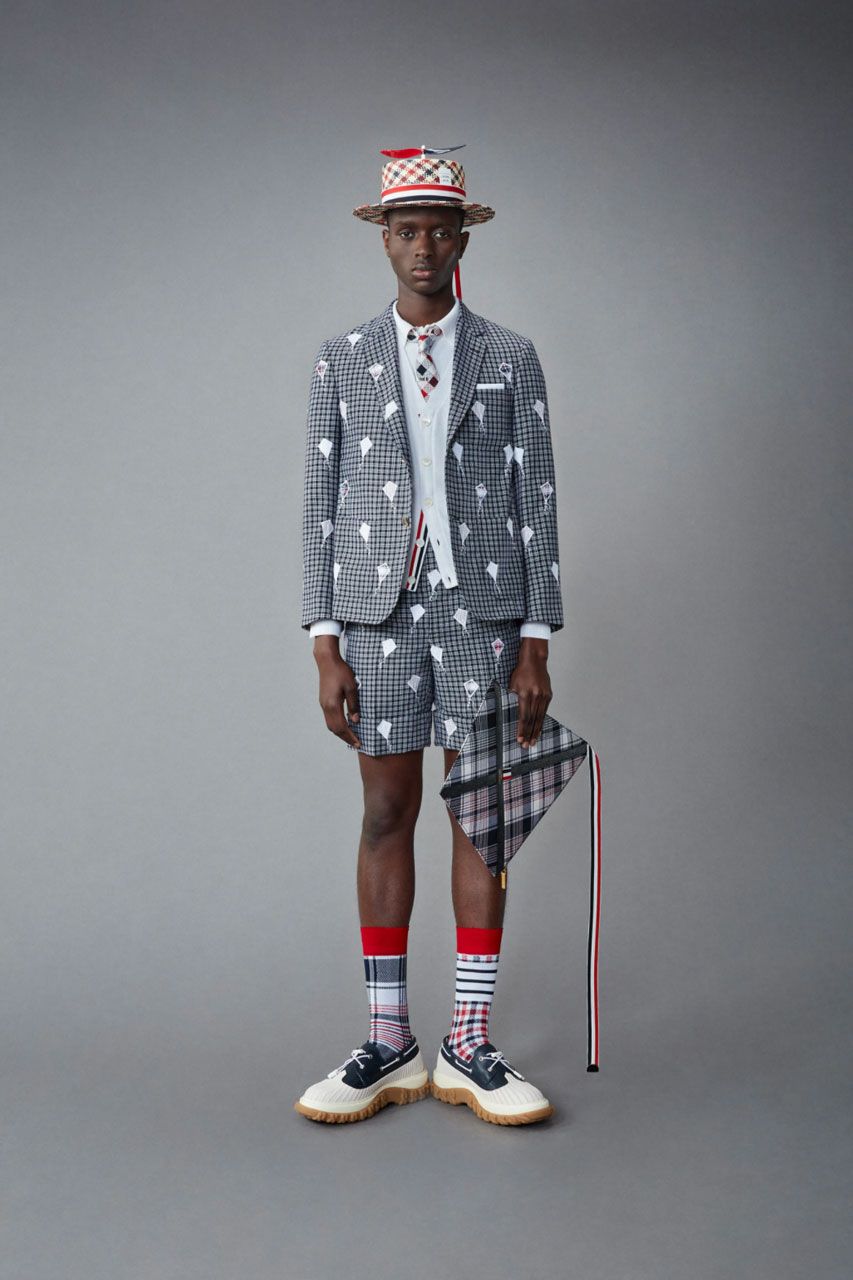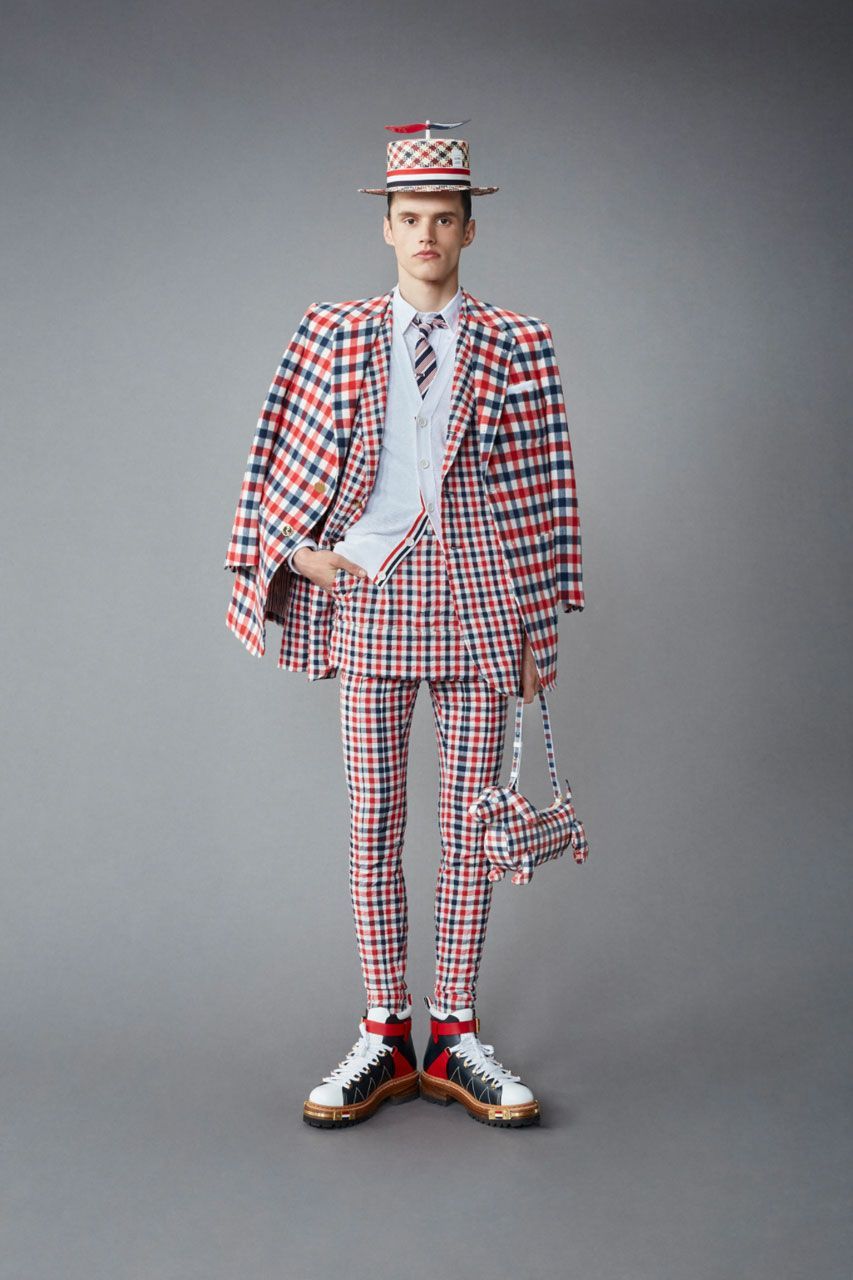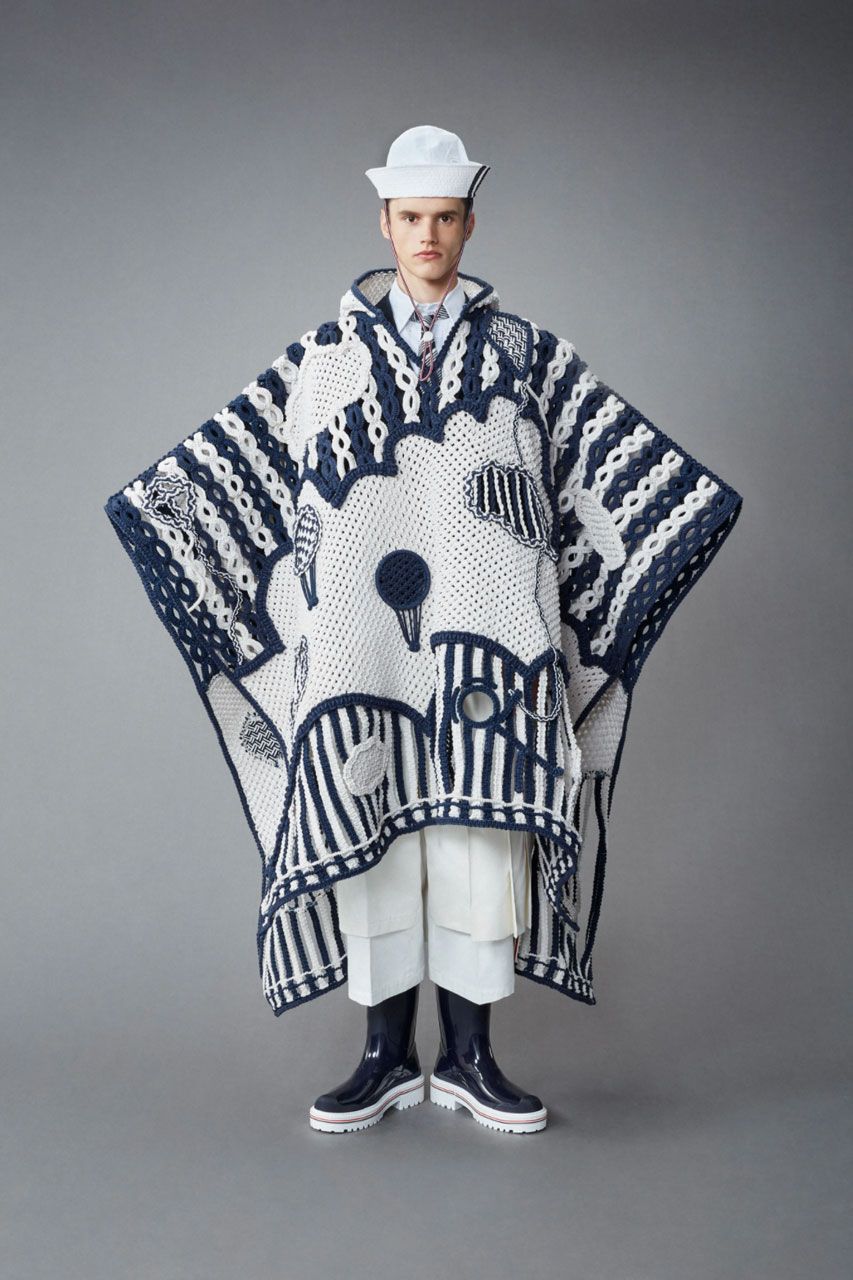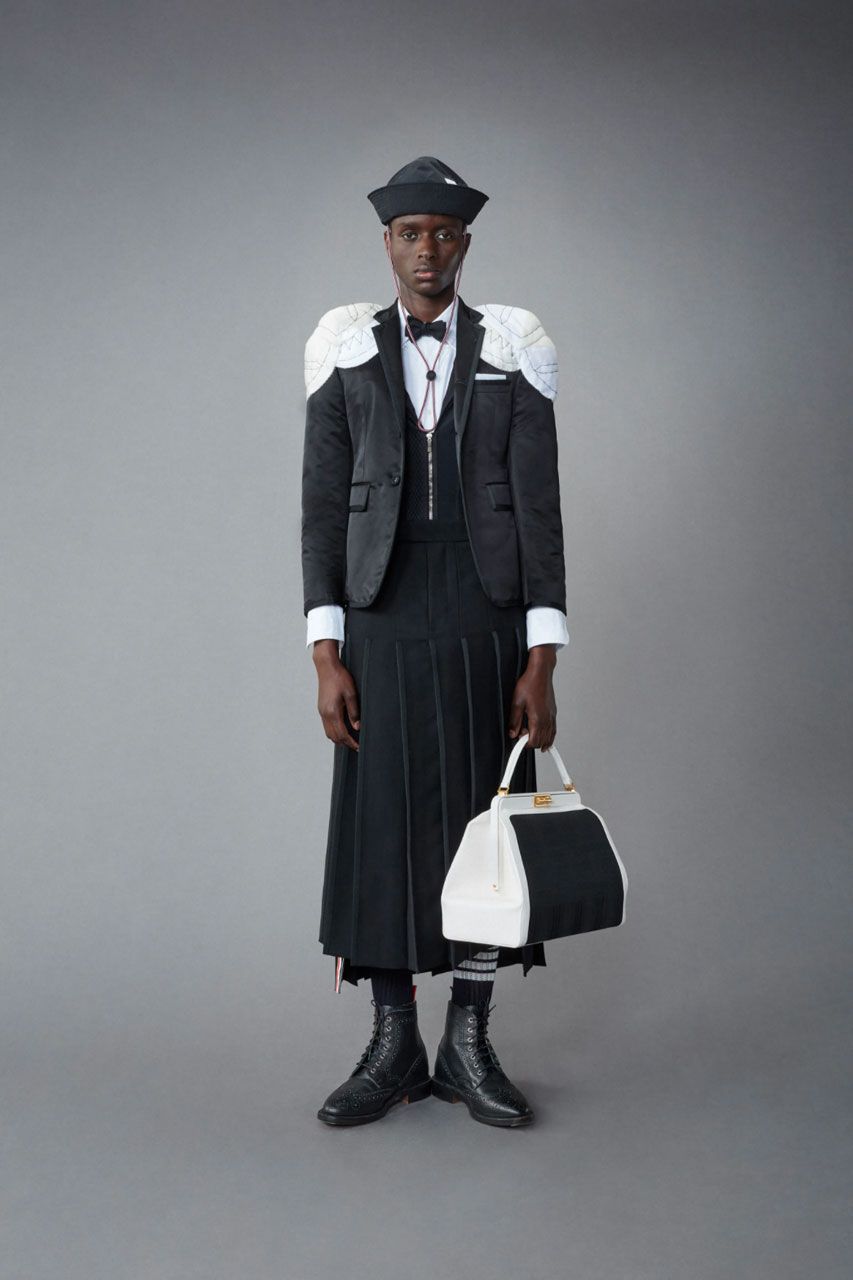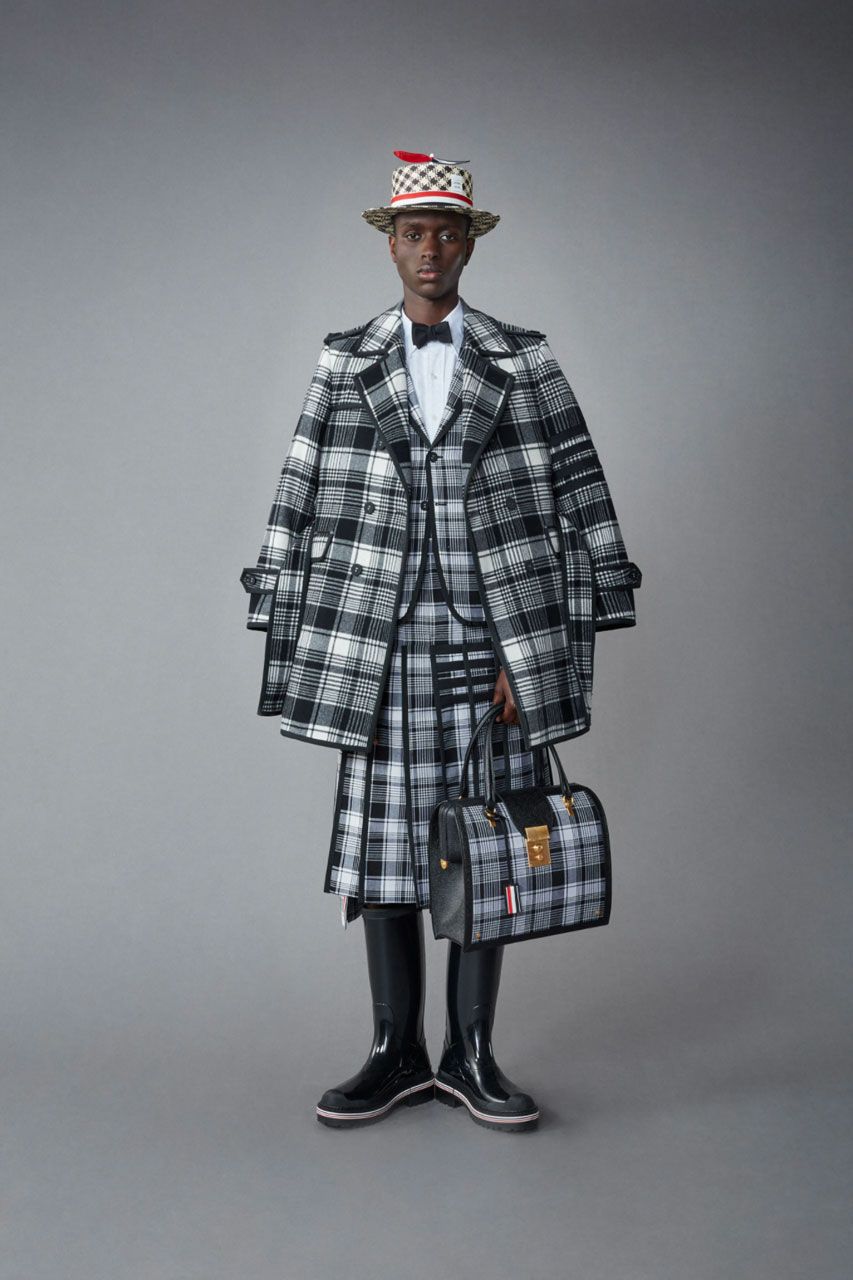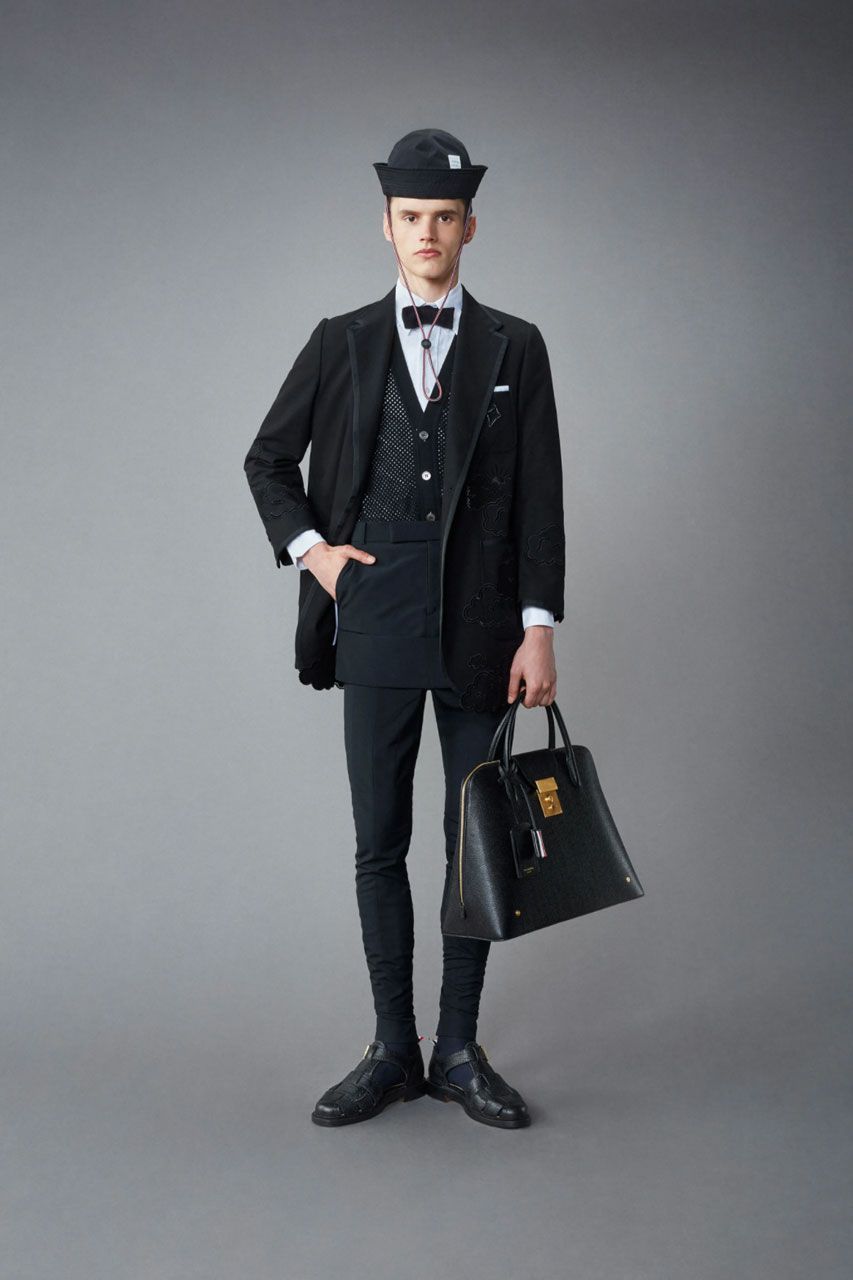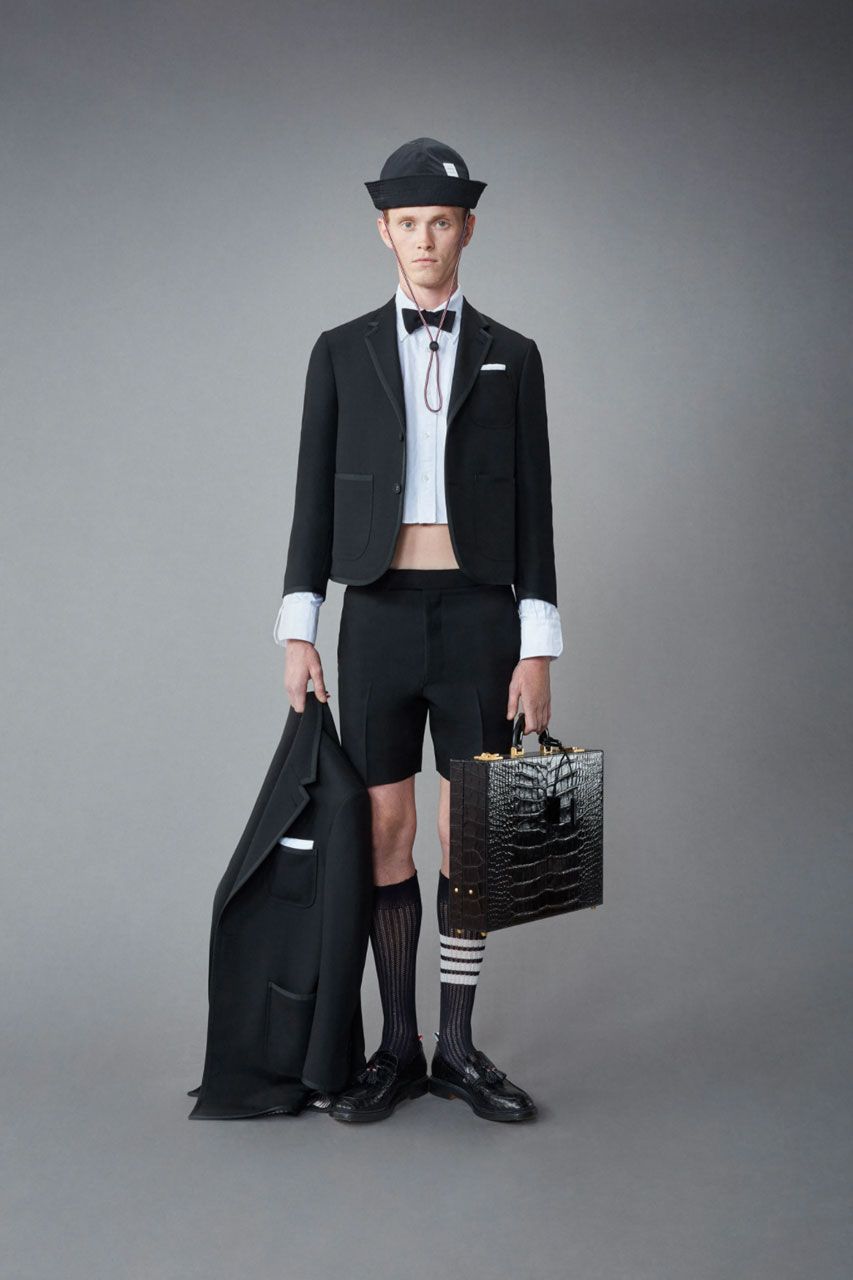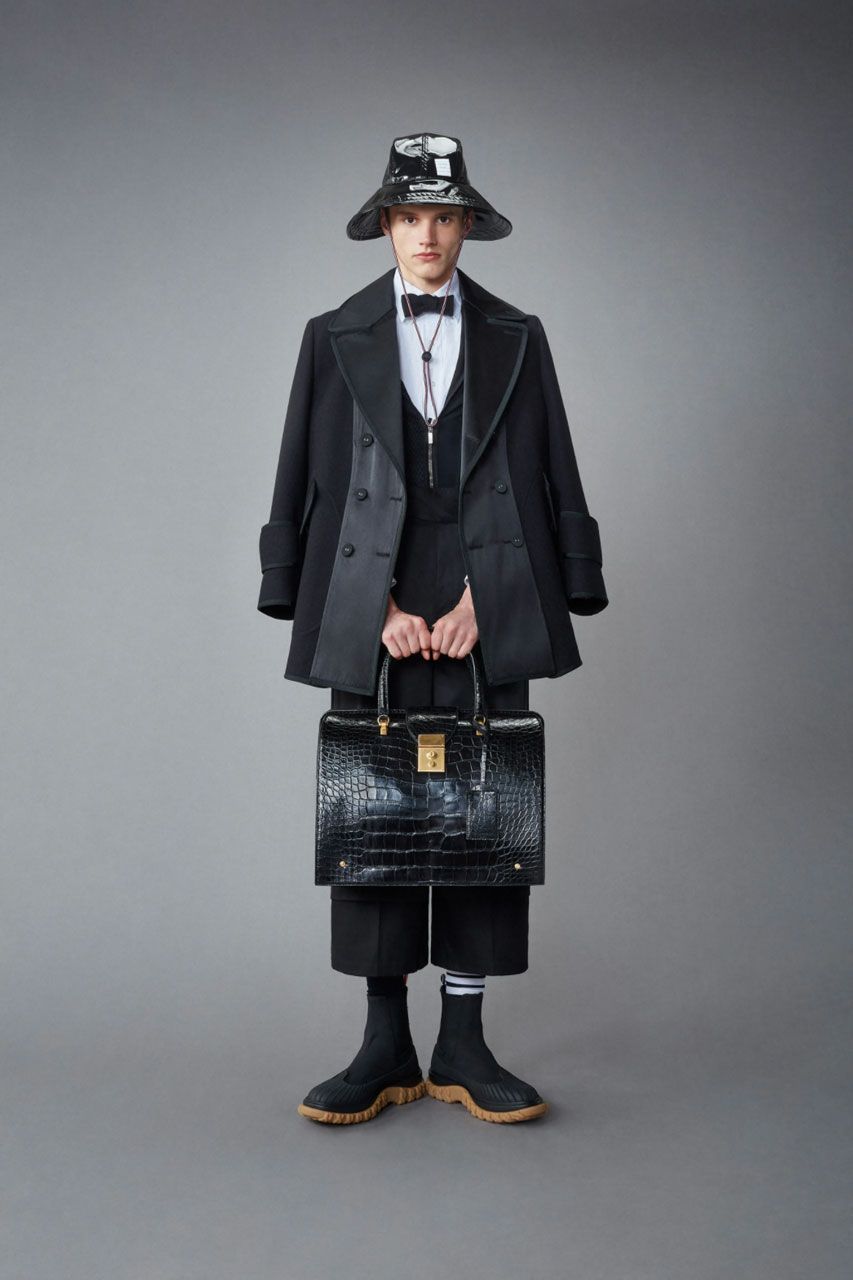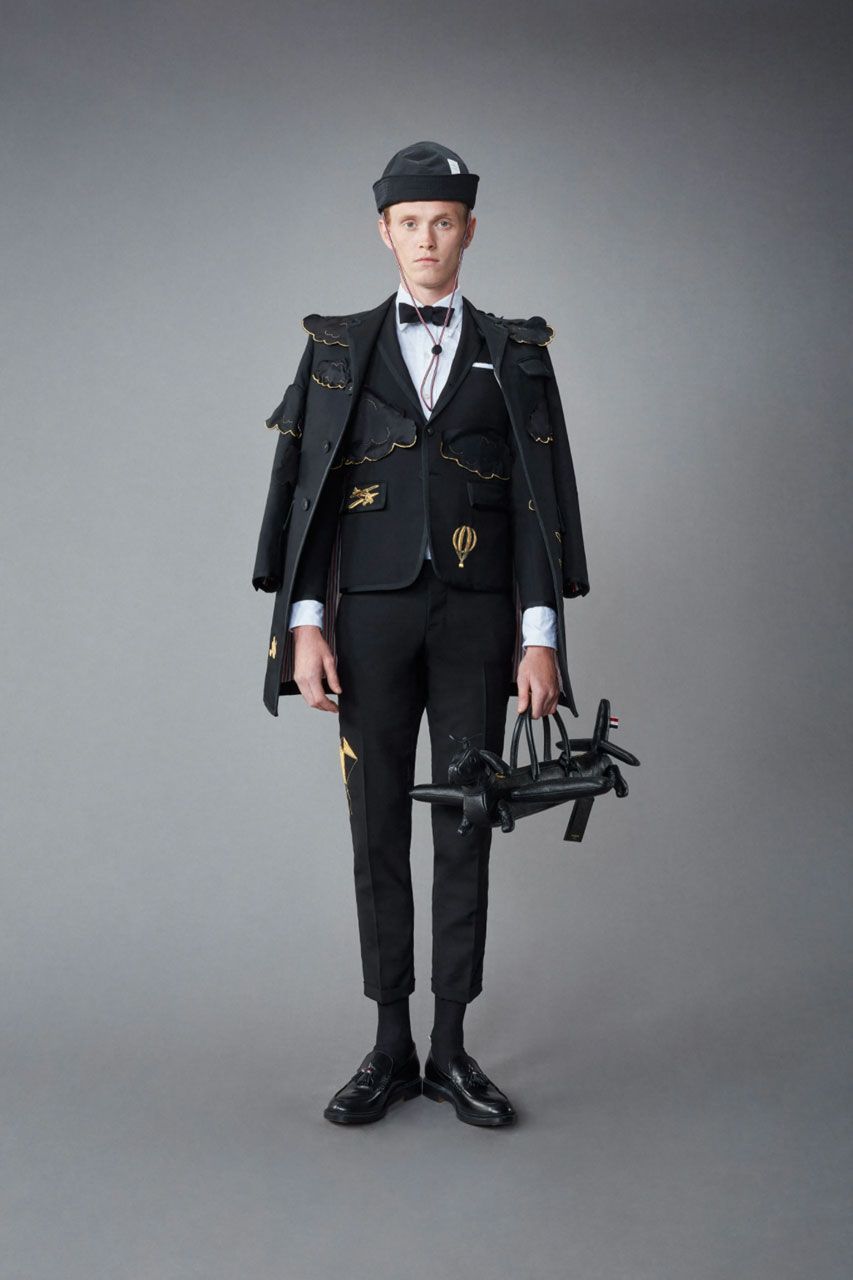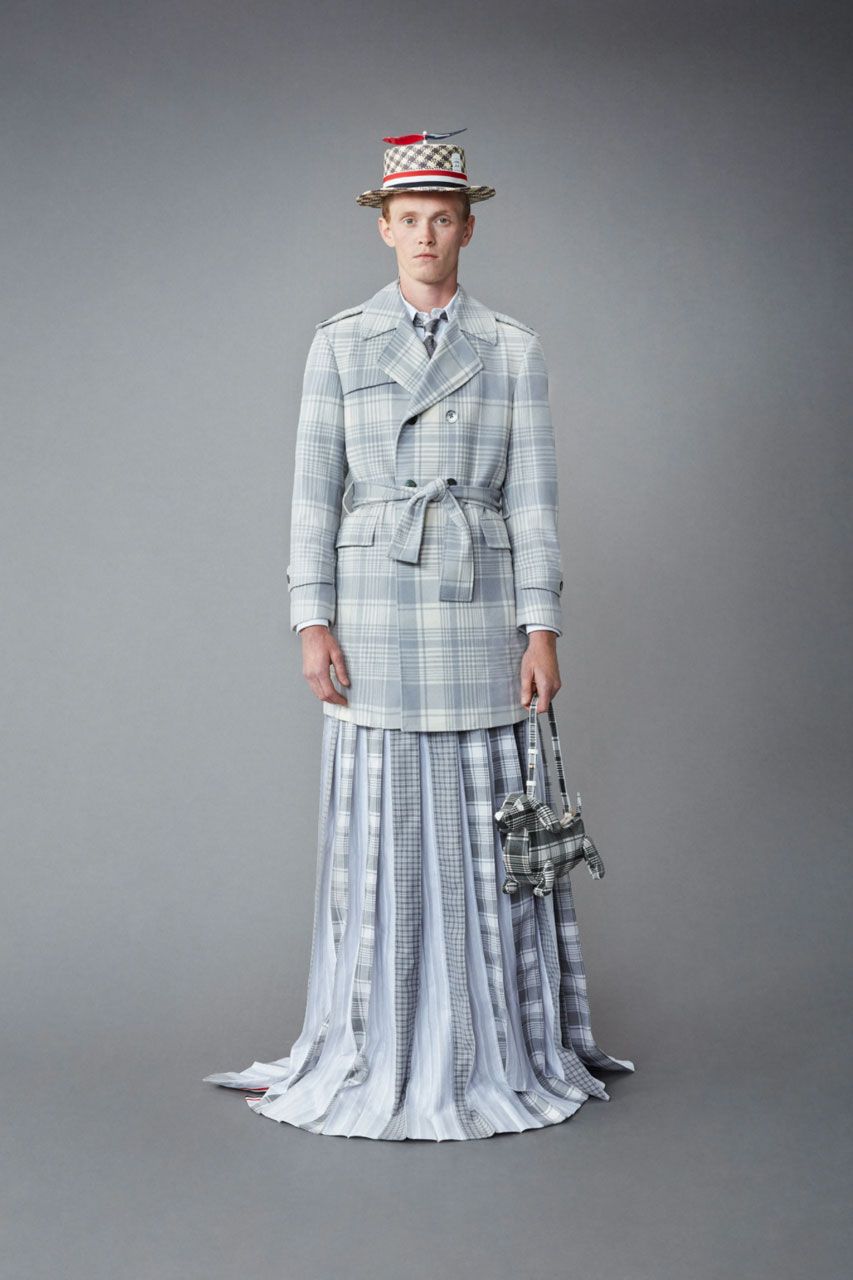 This collection, composed of 45 looks, including American or double-breasted suits, shorts, pleated skirts, draped ponchos and his iconic dog and aeroplane bags, perfectly reflects Browne's signature aesthetic. But unlike other collections, Thom wanted to risk a little more and has added dozens of skirts to his Resort 22 collection, without losing his preppy touch. Combining his traditional aesthetic with the avant-garde and contemporary genderless style, Thom has achieved an exquisite result. And, as the designer commented, he had been researching for about 3 or 4 years on how he could incorporate feminine elements into his collection.
Regarding the tones that predominate in this Resort 2022, we have to say that this is undoubtedly one of his most monochromatic collections. The wide range of greys that the designer uses to dye his garments is undoubtedly noteworthy. But this collection is not only composed of grey tones, no, some of the most iconic colours of the brand also have their place in TB's Resort, such as: white, black, navy blue or red. Last but not least, we couldn't forget their plaid prints.
Take a look at the gallery and let us know what you think of this Thom Browne collection.