READ IN: Español
Tia Adeola presents through 'Le Noir Est Beau' her SS21 collection, with an all-black female cast led by rapper Flo Milli and R&B singer Paloma Ford. he fashion film is inspired by the universe of Marie Antoinette and presents a court of Versailles from a different perspective.
Directed by Nina Meredith and conceptualized by Adeola, the fashion film is inspired by Sofia Coppola's 2006 film, 'Marie Antoinette'. Tia Raina wanted her first fashion film to be, without a doubt, a celebration of women and black culture. Thus, in this story created by the brand's own creative director, black femininity is seen with beautiful indulgence. Le Noir Est Beau' depicts black women through the luxury and participation of a narrative proper to royalty and classic art à la française. 
The cast of women who enjoy themselves on a lordly estate is a display of craftsmanship. Thus, the models wear theatrical braided hairstyles and dresses with pearls and artificial feathers embroidered by hand. The collection features 25 designs including pastel silk evening dresses and extravagant tunics.  All using transparent and ruffled fabric, very characteristic of the firm. As an essential part of the collection, we find the glasses in collaboration with Planet i, the NY eyewear brand.
Le Noir Est Beau' reinforces the spirit of the brand, whose principles are femininity and neo-Renaissance. However, a classicism seen from a modern eye like Adeola's and with fresh air.
The brand of the Nigerian designer, previously known as Slashed by Tia, has taken advantage of the launch of the SS21 to make the new name Tia Adeola official for the brand. This name change coincides with the launch of a new website launched in partnership with Squarespace.
You can discover the latest news about Tia Adeola on the  brand's new website.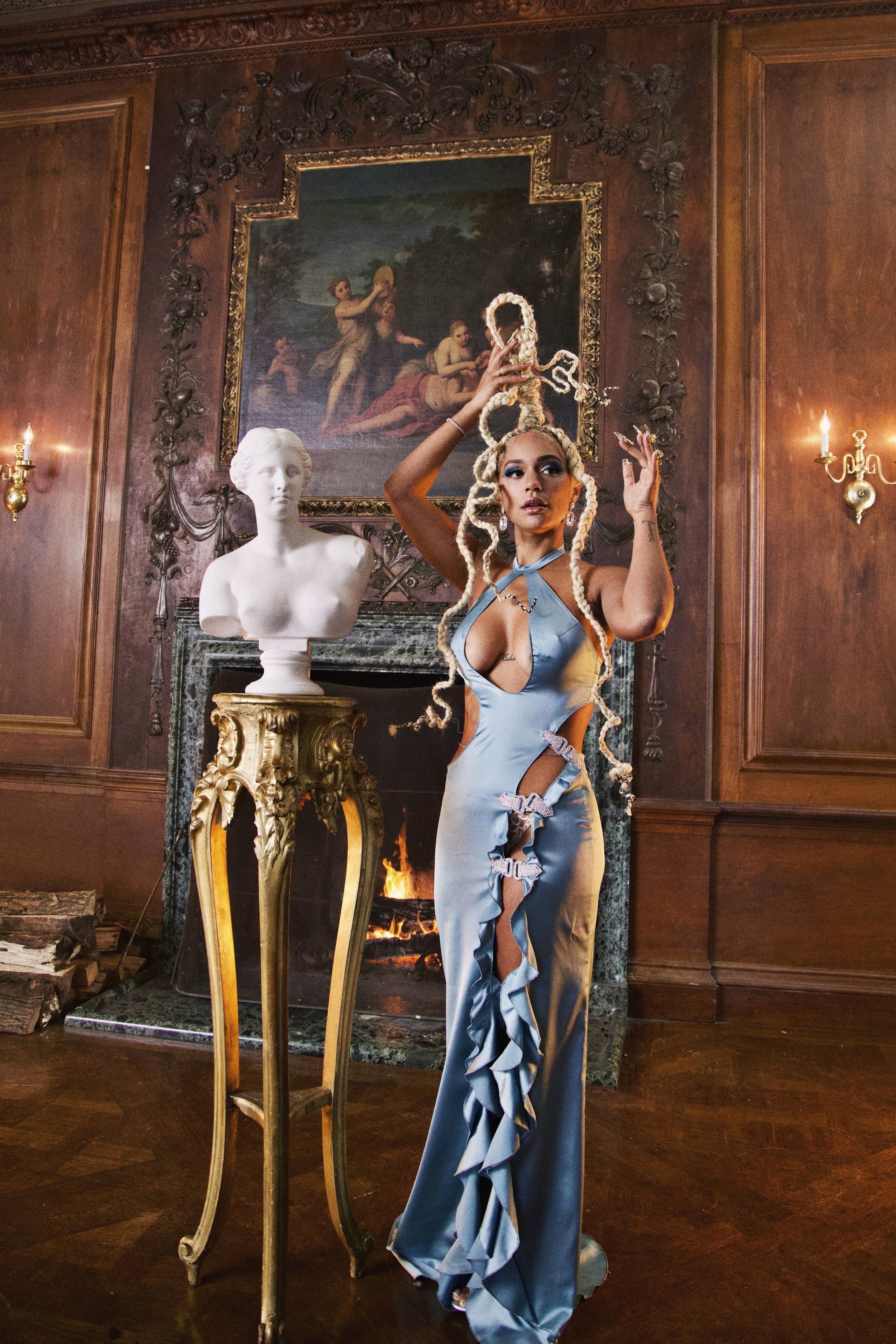 highxtar-tia-adeola-fashion-film-1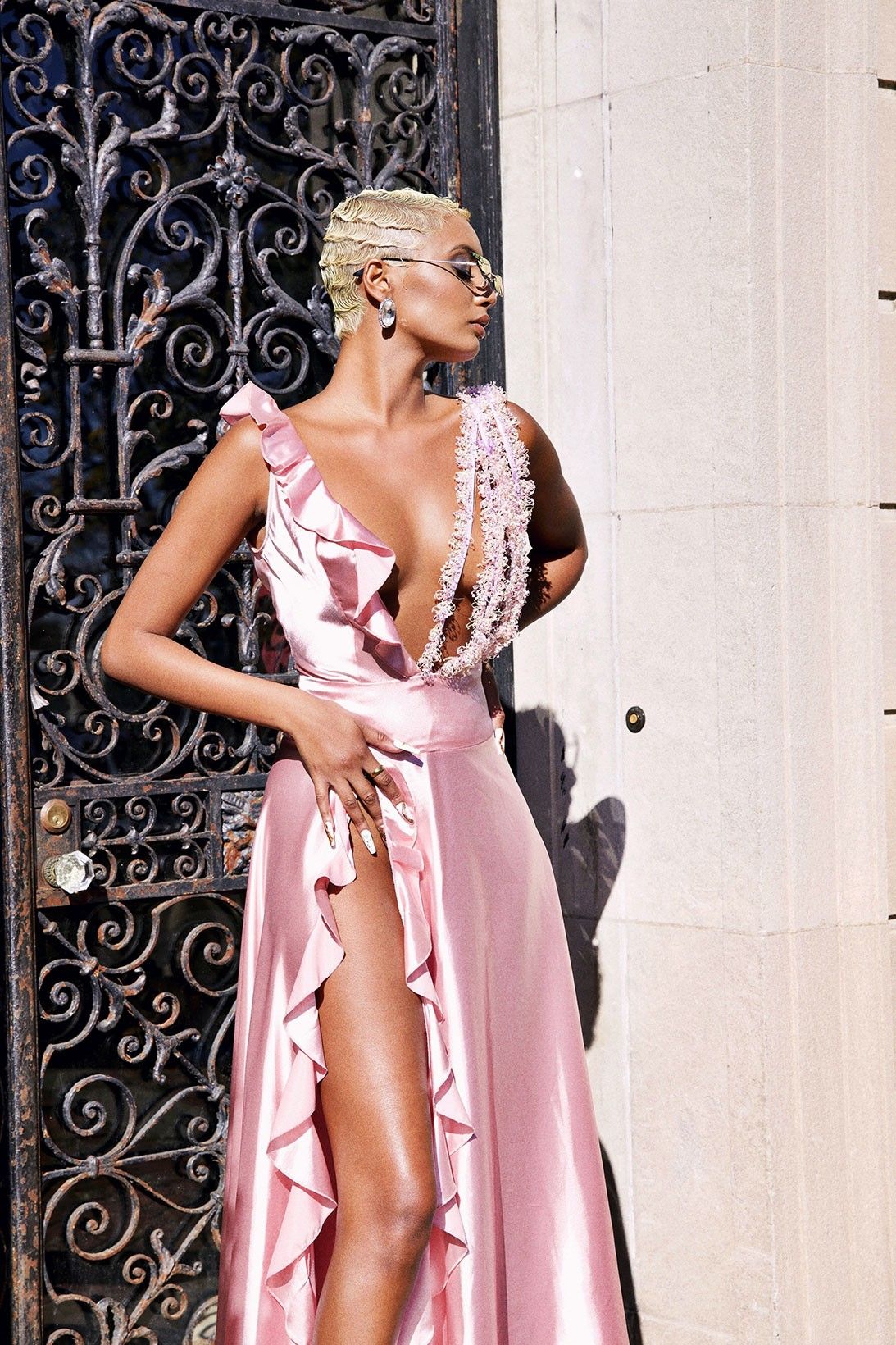 highxtar-tia-adeola-fashion-film-2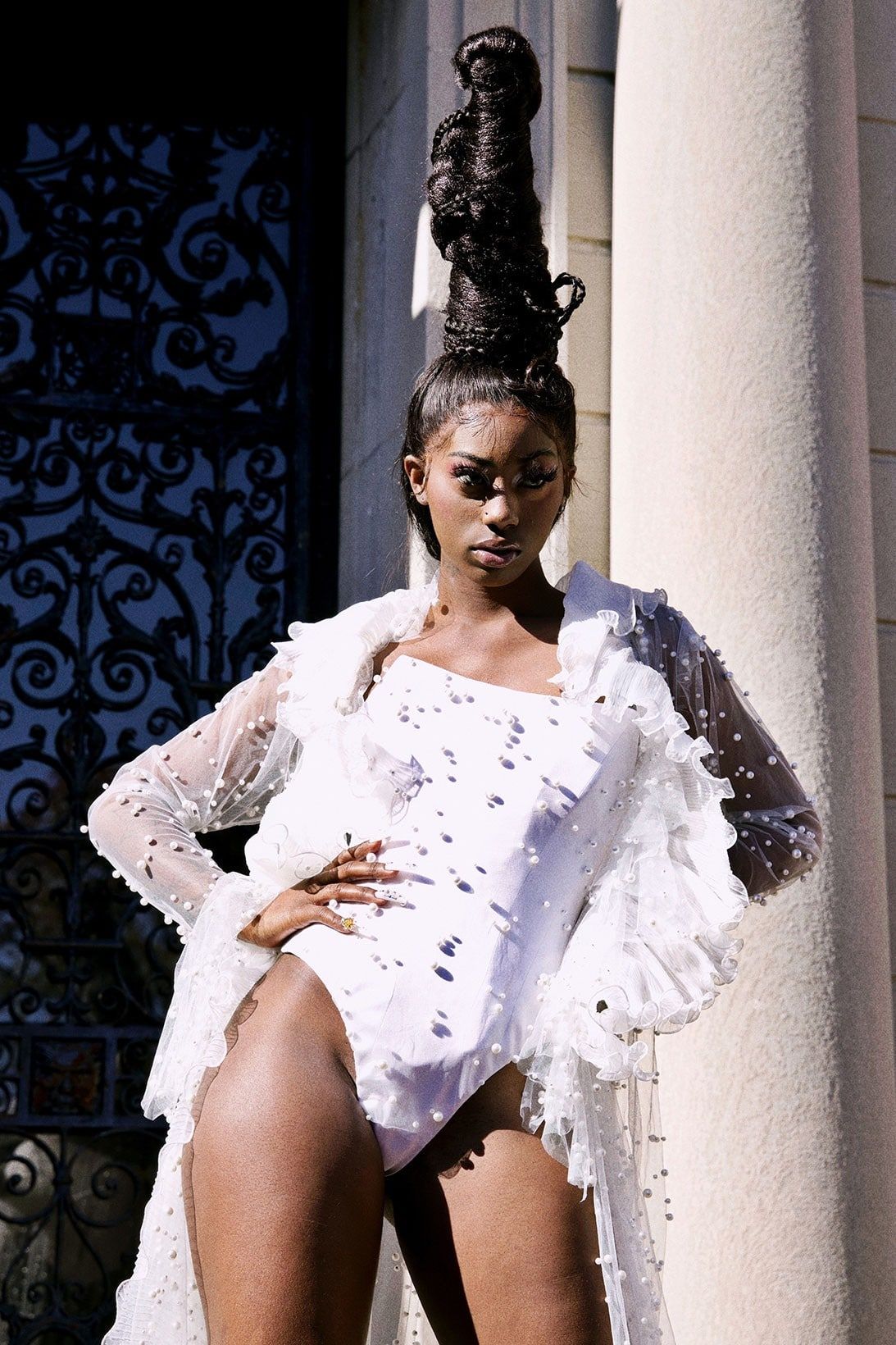 highxtar-tia-adeola-fashion-film-3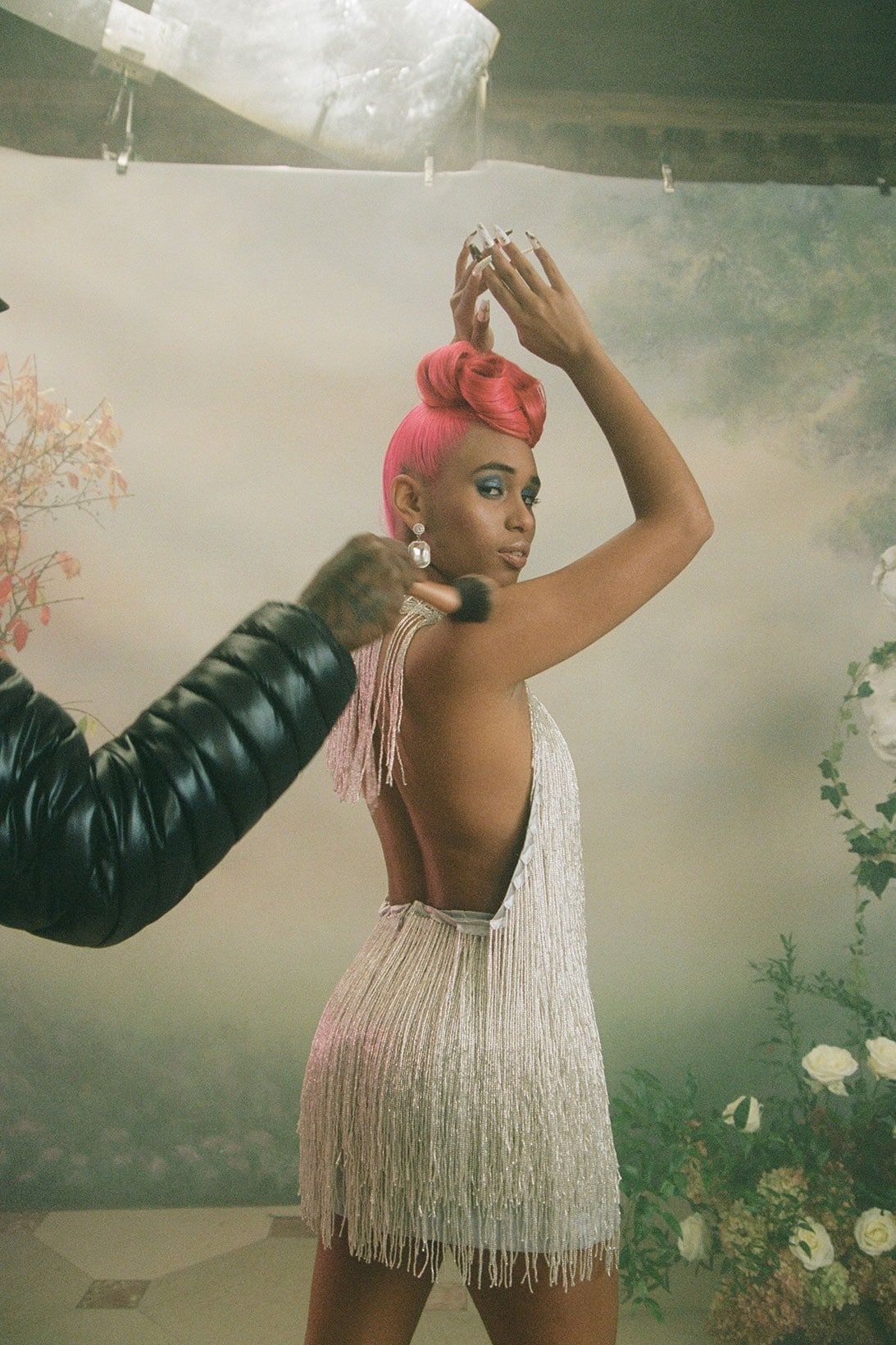 highxtar-tia-adeola-fashion-film-4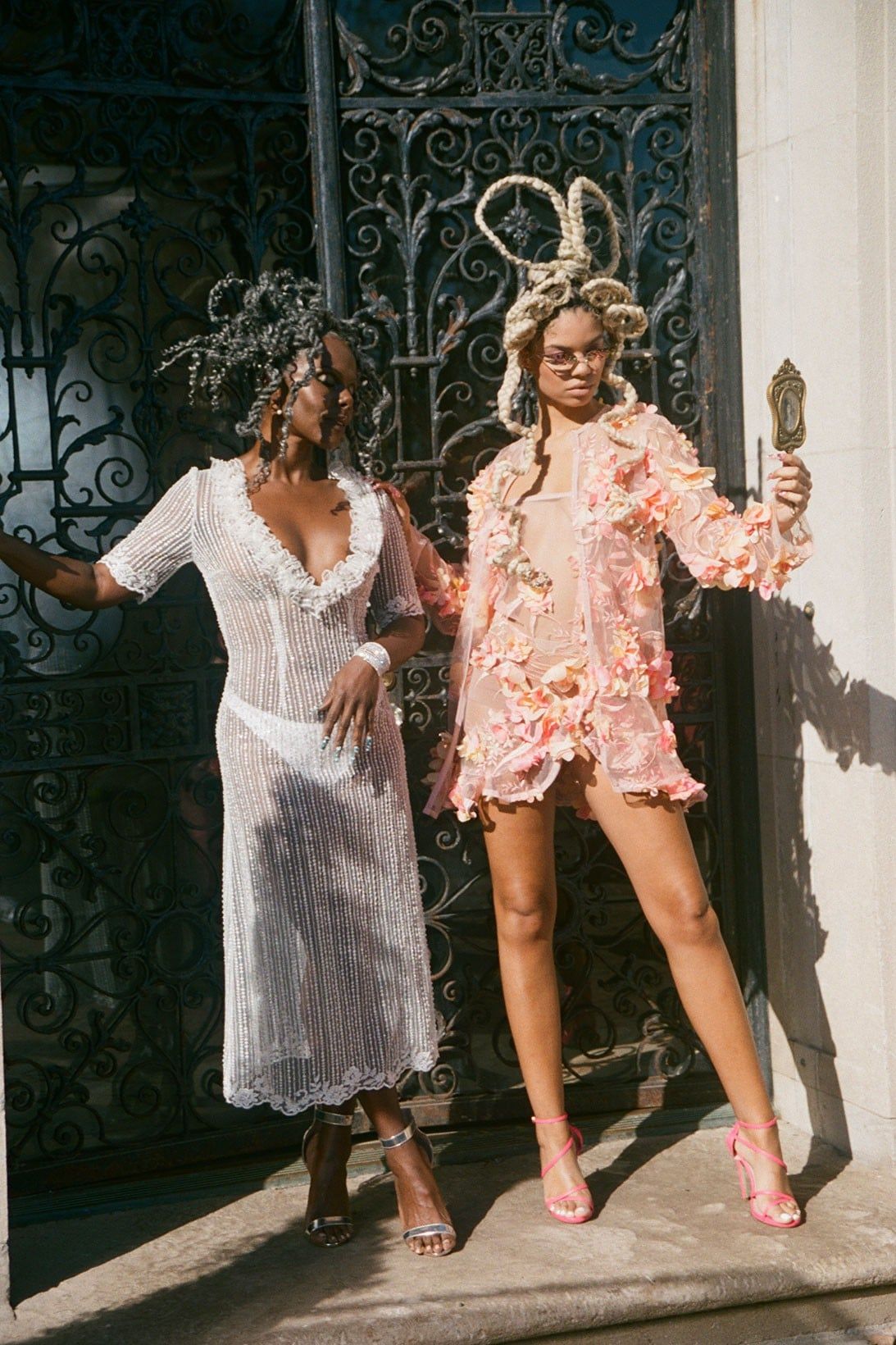 highxtar-tia-adeola-fashion-film-5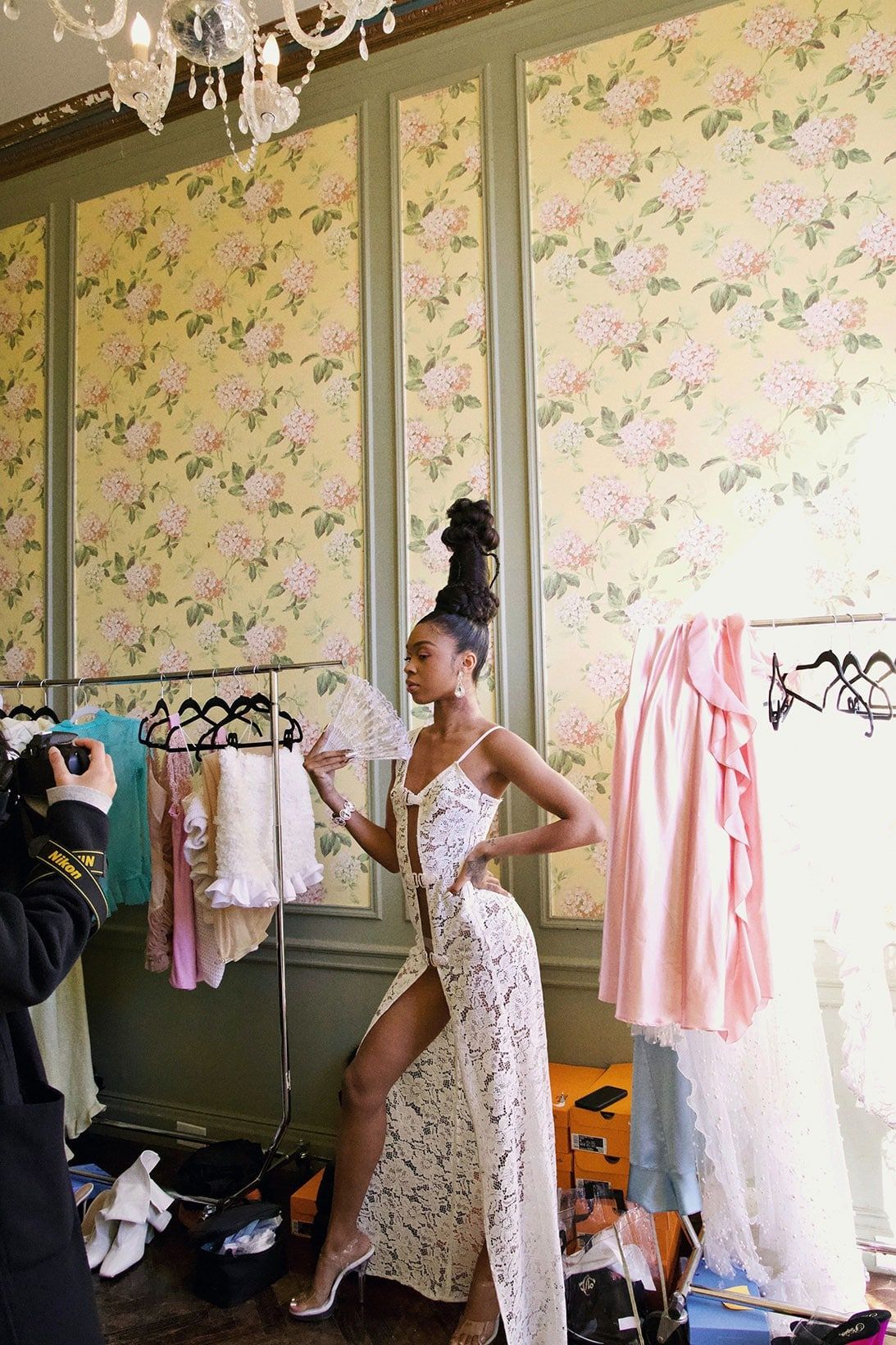 highxtar-tia-adeola-fashion-film-6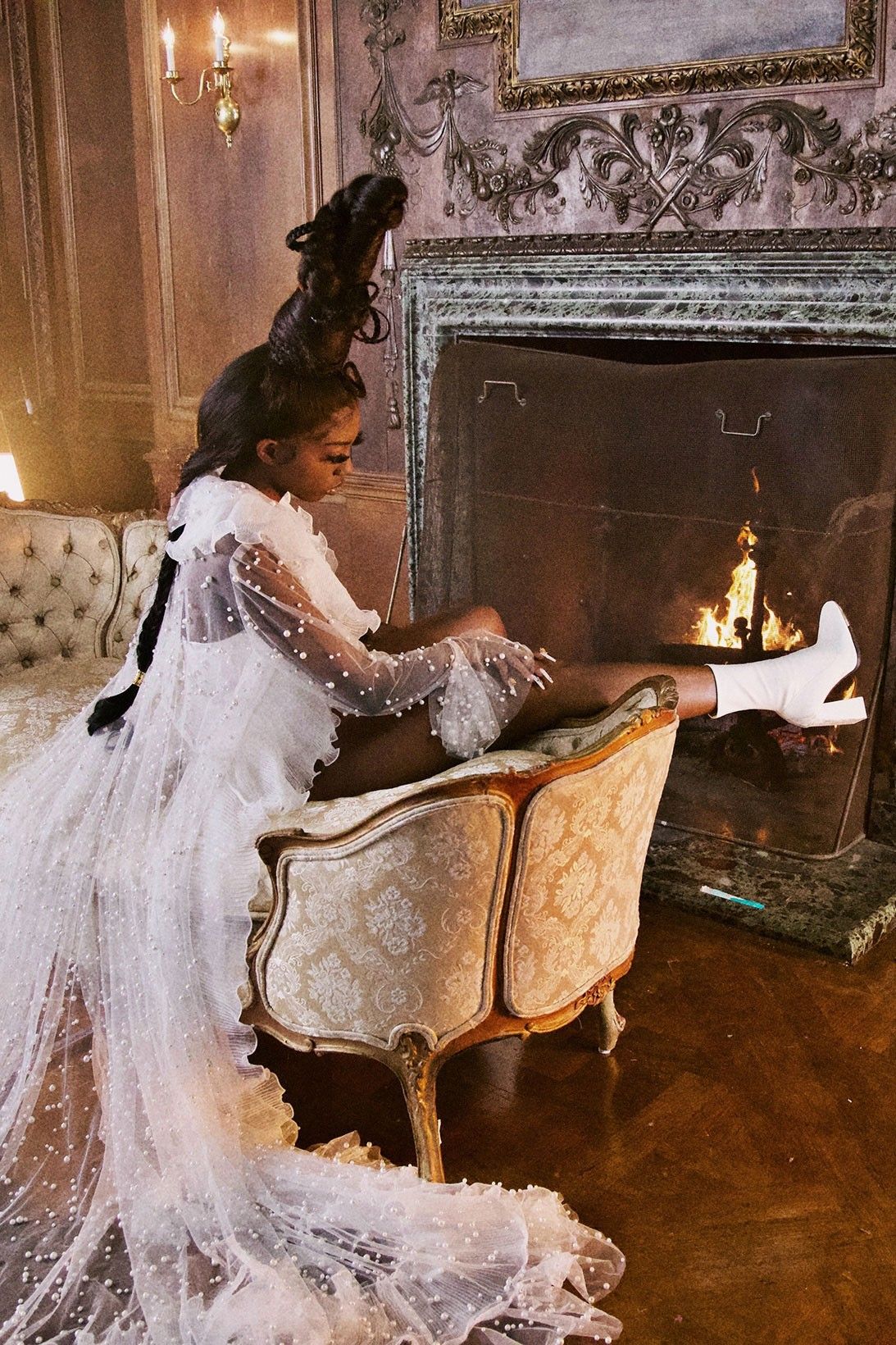 highxtar-tia-adeola-fashion-film-7
CREDITS 'LE NOIR EST BEAU'
Creative director and designer  @tiaraina
Director @ninameredith
Productor @mamaswayze
1er dC @gcoello94
Director of photography @jedfilm
Designer de production @tfer21
Editor @marlocaine
Hair @lurissaingridhair
Make up @tcooperbeauty
Nails @yukiebeautyspa
Models @flomillishit @thisishowilook @palomaford @tianaparkr @ebhonijade @iamcleotrapa @allthingseka @enzied @symone_lu @genvegaa @harpista @lizzie_harp @julianfarinas @dc.reardon