READ IN: Español
The app most used by Generation Z has become the foundation for a new kind of fashion discourse based on 60-second fashion show reviews, styling and trend reports.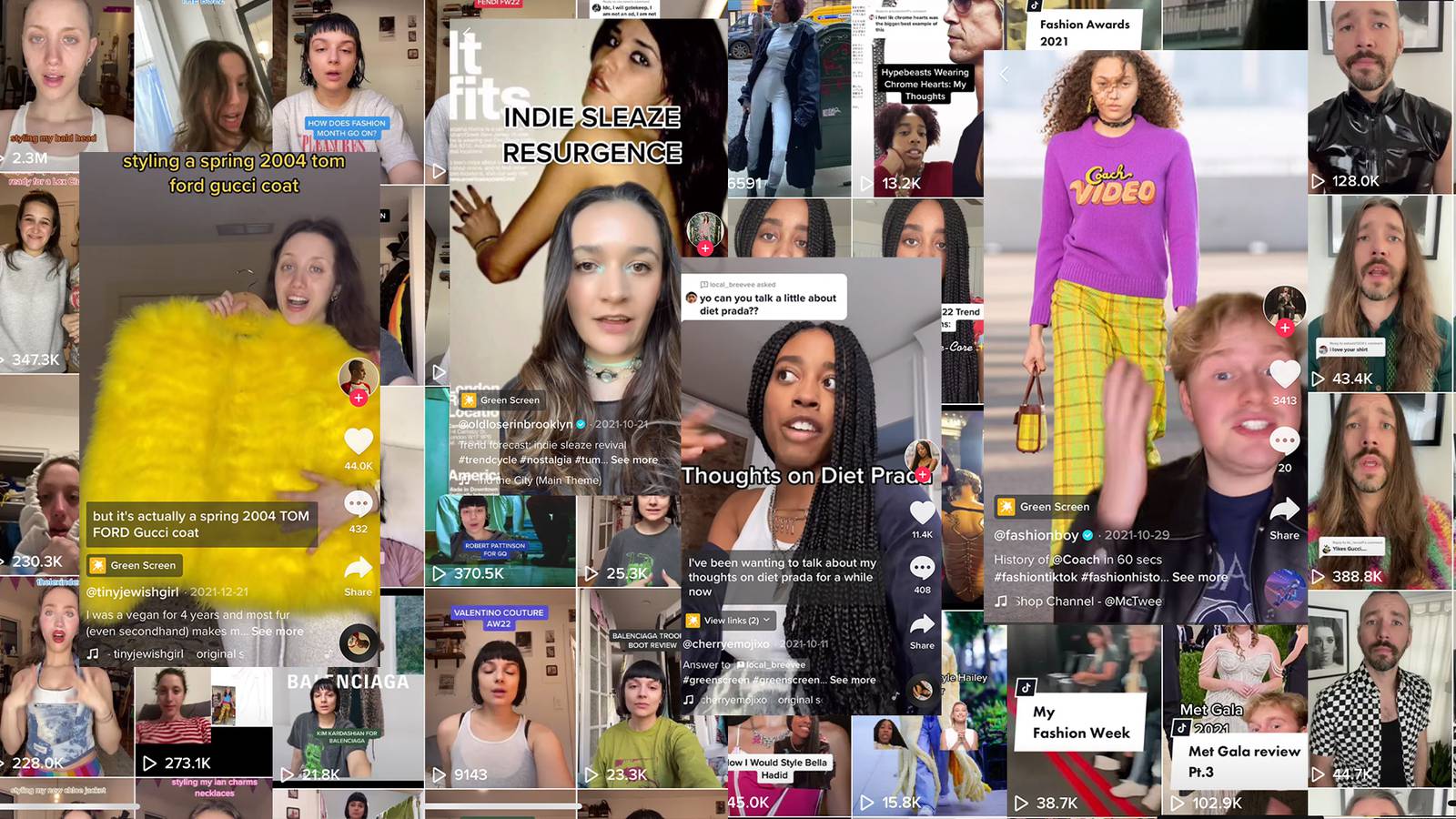 New fashion critics who have emerged from TikTok have landed collaborations and publications with brands, as well as seats in the most coveted front rows. Through this platform and thanks to the contribution of its users, high-end has been democratised for audiences that would otherwise not have engaged with the fashion system.
One example is Benji Park who was among the pioneers to talk about fashion on the app in 2019. Now, his "fashionboy" account has almost 204,000 followers and he talks about topics such as Phoebe Philo's comeback, Virgil Abloh's impact and Balenciaga's return to high fashion. Park is one of a growing cast of self-proclaimed fashion critics on TikTok.
Like bloggers and youtoubers, these tiktokers occupy a role somewhere between influencer and journalist, and have quickly become part of the fashion industry's inner circle. In the past year, these fashion tiktokers have attended fashion weeks and written for publications such as Elle, iD and The Face, and appeared in Vogue, Paper and Dazed.
"Even if media companies got the idea before I did and wrote about it, I don't think it would carry the same weight that it does on TikTok, which is really weird to think about because 10 or 15 years ago, my fashion bibles used to be magazines", said the "oldloserinbrooklyn" tiktoker named Mandy Lee, who has 314,400 followers on her profile.
TikTok combines the features of Tumblr, where anyone can go viral, with cultural relevance. Because of the way the app's algorithm works, delivering content to people who may not have searched for it on their own, TikTok's fashion-focused profiles are getting new audiences interested or at least intrigued by fashion.