READ IN: Español
Waterproof and extremely comfortable, Timberland's new boots are perfect for the autumn and winter season. The campaign celebrates the brand's heritage and eco-innovations through agents of change who want to make the world a better place.
Timberland is on a mission to inspire and equip a whole new generation to make the world a better place. For the fall/winter 2021 season, the brand is reinforcing its commitment to working towards a greener future by making available some of the most advanced yet comfortable sustainable technology in its history. These new models, featuring Timberland's patented GreenStride™ technology, are available to everyone today.
GreenStride™ soles are lightweight, comfortable and sustainable. They are 75% made from a combination of renewable cane sugar and rubber from trees, providing perfect cushioning with every step. For the first time, this innovation is applied to the brand's boots, which are also waterproof to ensure optimal adaptation to seasonal weather conditions. New FW21 styles for men include the GreenStride™ TBL® Originals Ultra Waterproof boots. New designs for women include the GreenStride™ Ray City 6-Inch Waterproof boots.
Chris McGrath, global vice president of footwear design, said, "We are thrilled to introduce the addition of GreenStride™ eco-innovation to our boots, which have been a fundamental part of Timberland's soul for decades. Our designers have worked tirelessly on these new models that are designed to make the most of life outdoors, in the city or in nature. They're comfortable, durable and perfect for any occasion."
To support the launch, Timberland today launches a global campaign celebrating the brand's strong heritage in boot innovation and manufacturing. The GreenStride™ boots are the focus of the campaign through eye-catching imagery, video and animation. It features agents of change from around the world who are working every day for a greener and more equitable future.
"When people think of boot culture, they think of Timberland," says Drieke Leenknegt, Timberland's global vice president of marketing. He adds: "With this campaign, we're celebrating our latest boot innovation through highly visual, even artistic creative that inspires what we call 'Adventurous Doers' to put on their GreenStride™ and get outside. To bring this story to life, we've provided a platform for real agents of change who, one step at a time, are mobilising their communities."
The campaign features stories such as those featuring:
Rickey Y Kim (aka RYK): This methodical Los Angeles-based creative loves to delve into the heart of things to discover their why. His work spans music, fashion and the creative sector.
Olivia Rose: This artist and designer describes herself as a botanical sculptor. Her inspiration lies in what grows organically in nature.
Flock Together: A London-based birdwatching collective. Works to address the under-representation of people of colour in outdoor activities and to educate young people about the benefits of nature in their education.
Jon Gray: Co-founder of the creative and culinary collective Ghetto Gastro, which works on bringing together food, culture and the Bronx experience to help show others at their best.
Sophia Li: Asian-American journalist, filmmaker and co-host of the show All of th Above. A storyteller with an optimistic vision of how we should approach climate change for better outcomes.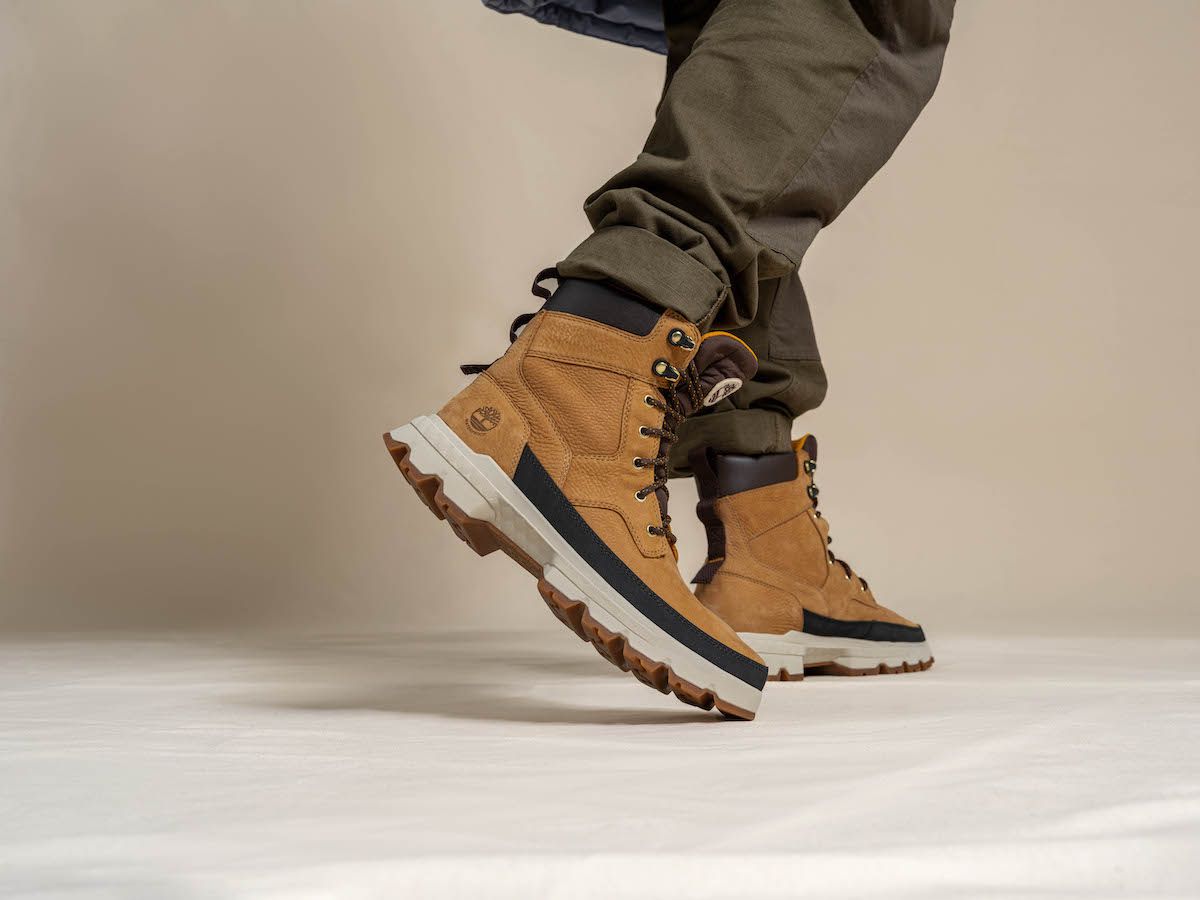 The GreenStride™ boots are available from today at Timberland retail outlets.