READ IN: Español
Timberland launches its new FW21 Earthkeepers® by RÆBURN collection. This capsule features natural and recycled materials, such as regenerative leather and recycled down. Timberland's mission is to ensure that all its products have a net positive impact on nature by 2030.
For this FW21 season, Christopher Raeburn, Timberland's Global Creative Director, has delved into the brand's history to reinterpret some iconic elements through the prism of eco-responsible materials, innovation and avant-garde style. The footwear, clothing and accessories redefine the essential elements of the wardrobe, focusing on the quality of the materials and the combination of the pieces.
"The new Earthkeepers® by RÆBURN capsule collection is the result of ongoing experimentation to unify sustainable design, innovation and the brand's historical heritage," explains Christopher Raeburn. "I am very excited to introduce this new collection for the FW21 season that brings a more creative approach to Timberland, while expanding our vision for a greener future.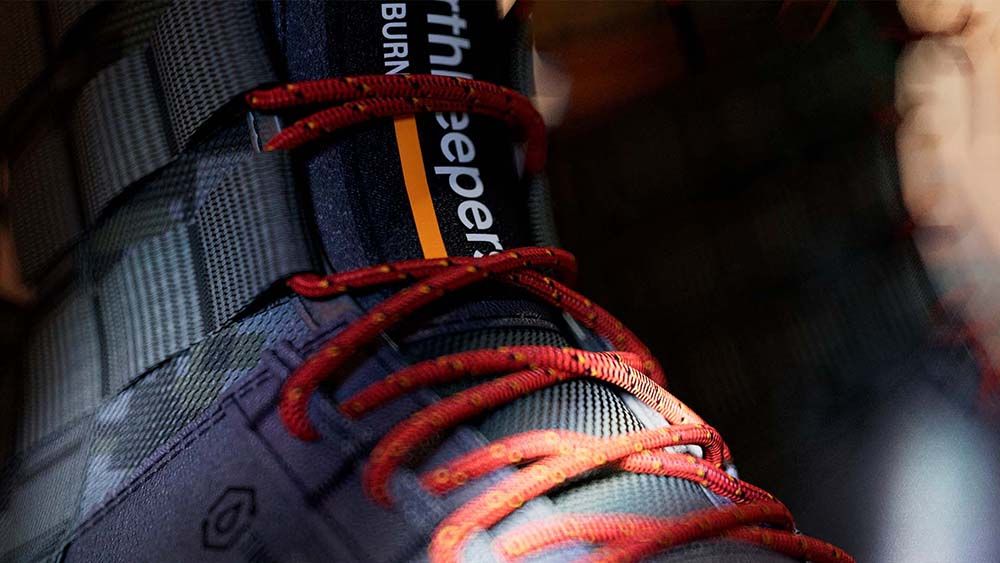 Key elements of the new Earthkeepers® by RÆBURN capsule collection are:
EarthkeepersÒ by RÆBURN GreenStride™ Edge Waterproof Boots – These orange boots feature Timberland GreenStride™ soles, with 75% sustainable sugar cane and responsibly sourced rubber. Plus regenerative leather, ReBOTL™ fabric with 100% recycled plastic and TimberDry™ waterproof lining.
EarthkeepersÒ by RÆBURN Oversized Puffer Jacket – This down coat features 100% recycled polyester ReBOTL™ fabric and Re:Down® technology that uses recycled down for thermal insulation. It is an ultra-lightweight jacket that features cross pockets, inspired by iconic jackets, as well as a trendy print-camo.
EarthkeepersÒ by RÆBURN Backpack – Backpack with 100% recycled polyester Eco-Cordura® fabric and special laptop compartment as well as other practical pockets. This backpack also features a padded back padding and front pocket.
The Earthkeepers® by RÆBURN collection is now on sale on the Timberland website and in shops and additional products from this new capsule collection will be on sale from 28 October.
You can find out more about Timberland's new products here.