READ IN: Español
TOUS, in keeping with its ambition to make creativity and self-expression shine, now explores love through curiosity.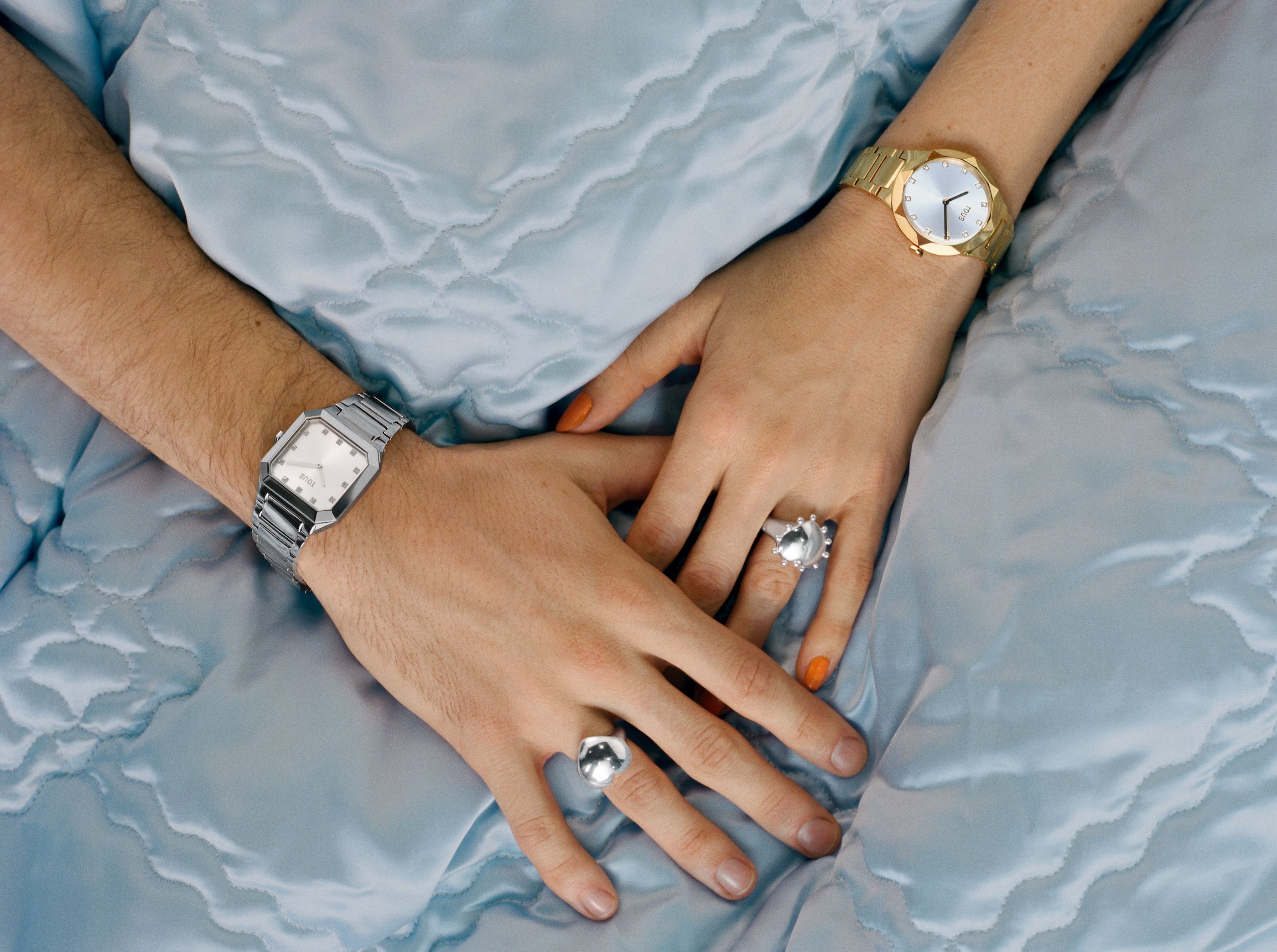 At TOUS they believe that to love is to never stop discovering things about the person we love, making curiosity and discovery the driving force of the relationship. This is how 'TO LOVE IS TO DISCOVER' was born, the new creative concept that the brand presents for Valentine's Day.
The campaign, starring model Hanne Gaby and her partner John Yawn, shows their real love story, escaping the romantic clichés associated with Valentine's Day. In the audiovisual piece, the two protagonists ask each other questions and continue to get to know each other a little better with each question. This organic conversation between them captures the essence of the collection and the concept of the campaign: 'TO LOVE IS TO DISCOVER' where love is to never stop being curious about the other person and to keep being surprised by them, day after day.
From this approach to universal love and the diversity of couples, stories and questions, TOUS presents a collection in which it reinterprets the heart, turning it into a metaphor for inclusivity. Based on volume trends, they propose different designs that highlight rounded and abstract shapes. Maxi hearts with volume and matte finish, ex-voto hearts or heart stamps are the backbone of a collection available in sterling silver, sterling silver vermeil and 18-carat yellow gold.
The creative proposal is completed with other collections such as Tabit, Iris and Bold Motif as well as Karat watches and TOUS Carol accessories – made in quilted fabrics and a variety of colours.
Find out all the details about 'TO LOVE IS TO DISCOVER' by clicking here.