READ IN: Español
How many times have we said "you buy the brand"; probably hundreds, if not thousands. This has been the most common justification for the price of a luxury brand's product. Even if it is true that the cost is raised by the emblem it bears; a certain quality and durability is always expected of high-end purchases. But no, today Bottena Veneta is trying to pull the wool over our eyes.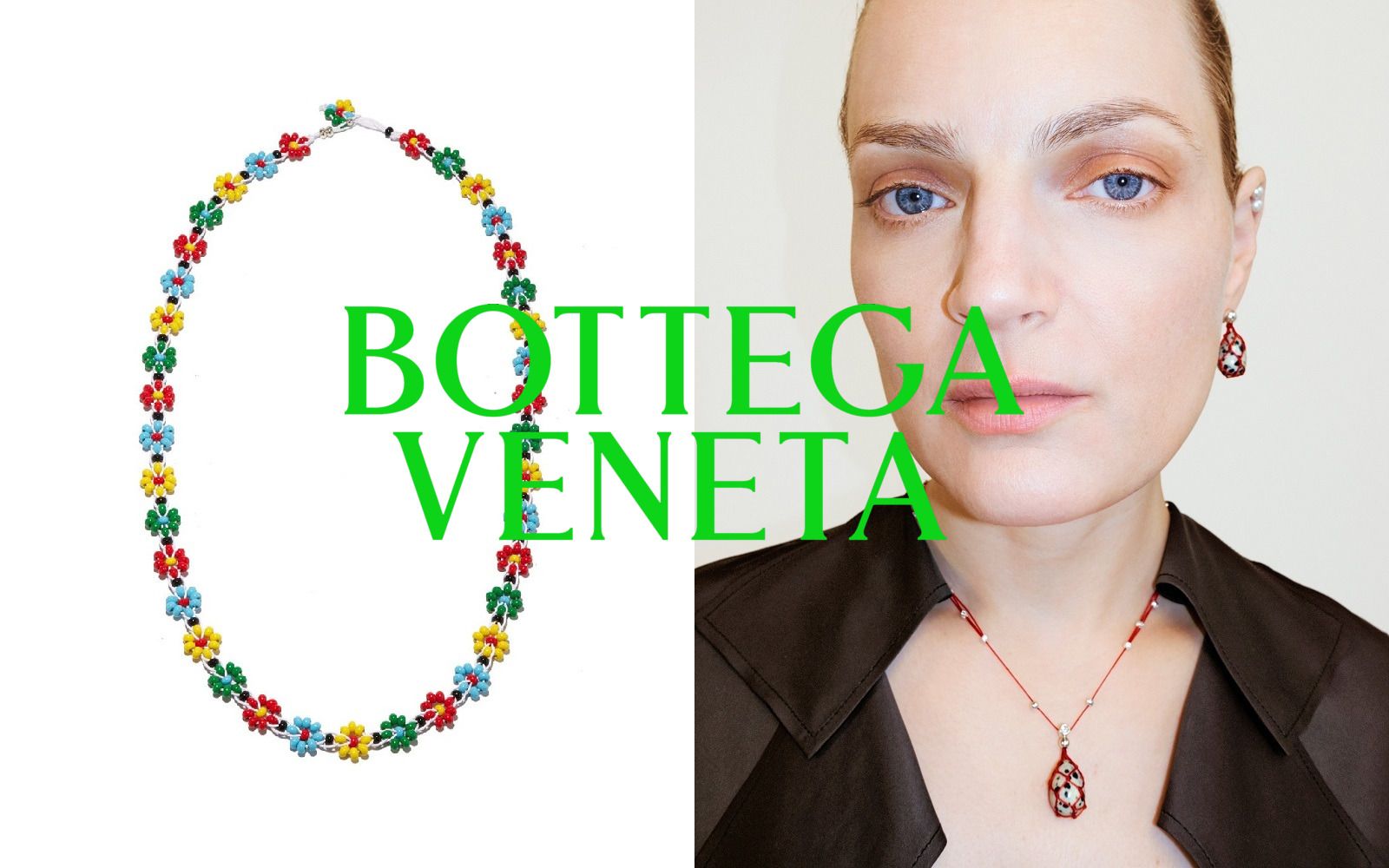 Diet Prada, the defender of fair fashion, has once again made his presence felt to denounce the abusive price of the Italian house's jewellery range. There is no material or design here. Bottega Veneta offers a necklace of intertwined beads for €2,500 and another spiral necklace in the shape of a telephone cable for €1,500. And don't forget the macramé pendant for €980.
We would also like to point out that, we are not as clever as we think we are, the first of these products is already sold out at Matchesfashion… Aesthetically identical costume jewellery has been spotted on Amazon and Etsy, costing around €20. The manufacturing materials of Bottega Veneta's jewellery line have been analysed and we have to say that the profit is multiplied by 100%.
Sterling silver costs between 48 and 53 cents per gram, so the cost of one unit would be €48. On the other hand, resin beads cost between 6 and 10 cents, depending on the quality. The macramé pendant would cost around €90 per carat of cubic zirconia. Finally, quality gemstones range from €15 to €40. We can't do the maths Bottega!
2020 was not a good year for the Italian firm, which was involved in a plagiarism case against a Central Saint Martins student. His portfolio was the inspiration for the jewellery line of the Resort 2021 collection, but he didn't see a single euro. Also, Diet Prada himself commented on the similarities of Bottega Veneta's accessories and Elsa Peretti's designs for Tiffany in 1970.
More content here.