READ IN: Español
Estonian rapper TOMM¥ €A$H has created the world's longest adidas Originals Superstar for his first collaboration with the sports giant. Speaking to his 844k Instagram followers, the artist said: "When I told ADIDAS I wanted to make the world's longest shoe as our collab they were like WTF TOMMY. BUT 5 MONTHS LATER HERE WE ARE."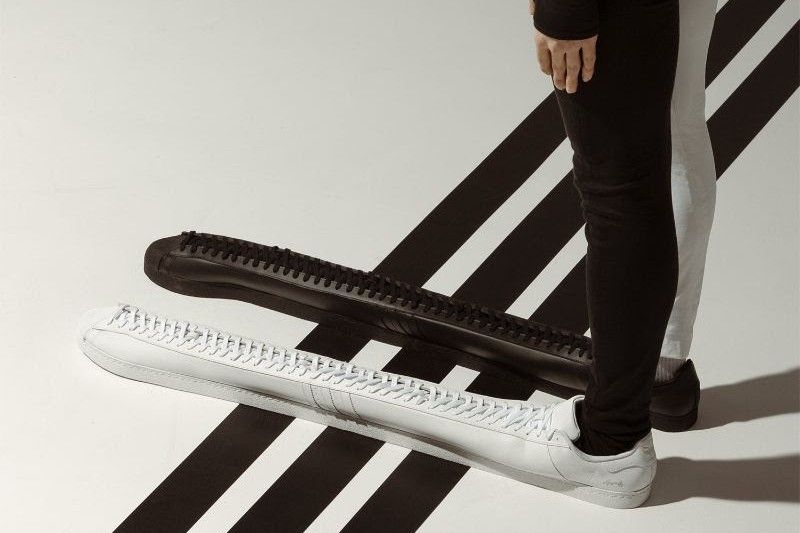 Here we are, indeed. TOMM¥ €A$H wasn't kidding, and has finally teamed up with adidas Originals for the SUPERSTAR campaign. The result is a very limited release consisting of an adidas Superstar that has been stretched out, looking like a pair of clown shoes. At first glance, the trainers look unrecognisable and very un-Superstar-like, but there's a lot more detail than meets the eye.
Naturally, the pair is equipped with a shell toe cap, and the three stripes still appear right in the middle of the centre panel. The construction of the shoes is made from natural leather, while the rubber sole, also in black or white depending on the foot, completes the construction of the shoe.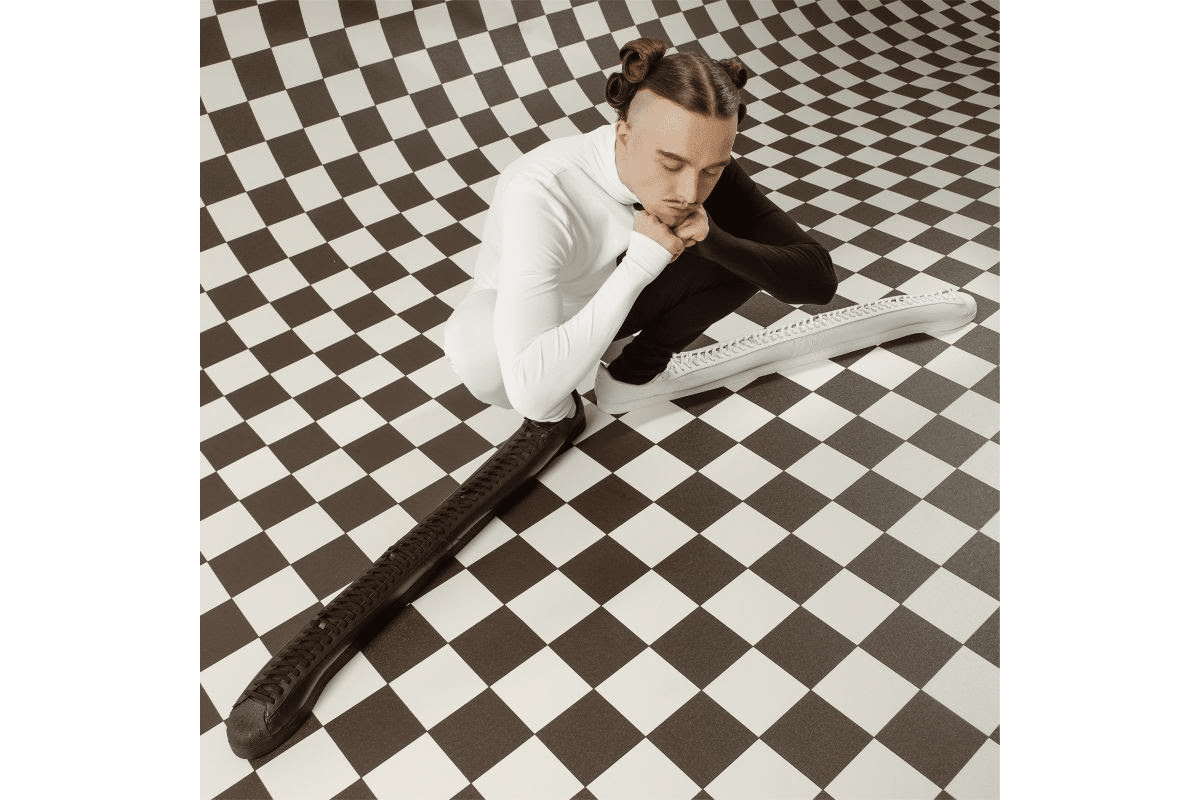 Details such as TOMM¥ €A$H's autograph are hand-laser engraved on the heel, while the insoles feature a Yin-Yang design that references the pair's black and white colour scheme.
"Both the 'angel' and the 'devil' live in me at the same time — two opposites that are constantly fighting with each other. So why hide one side of your personality when they can perfectly coexist with each other. Shouldn't be too good or too bad. Balance is needed. As two opposites of Yin and Yang, forming one whole. Yes, these sneakers are different colors. After all, they reflect my mood, which changes every day. And I will proudly wear both versions of the iconic silhouette at the same time".