READ IN: Español
CACTI Agave Spiked Seltzer, in partnership with brewer Anheuser-Busch, is now available. Along with the launch of the hype drink, 34 merchandising apparel items are available for purchase at CACTI's online store.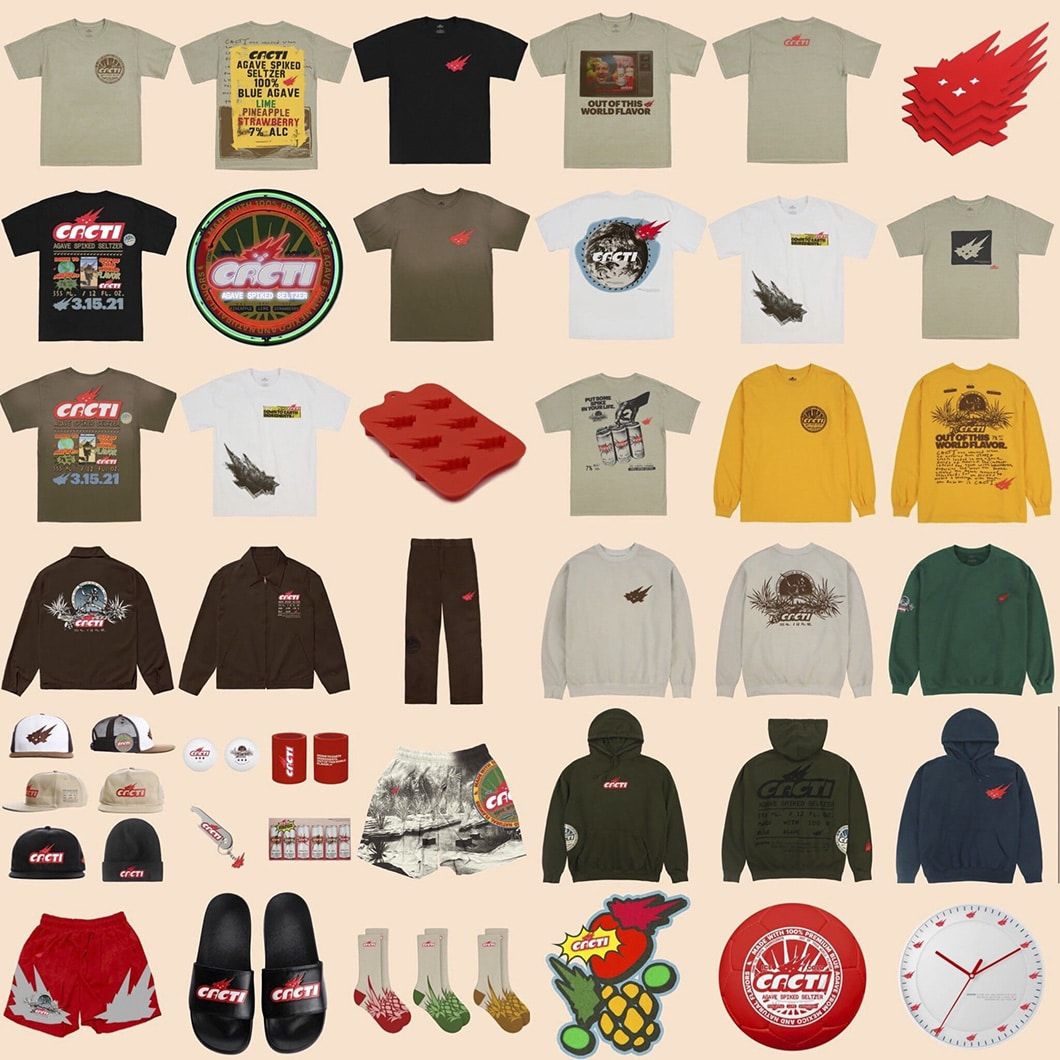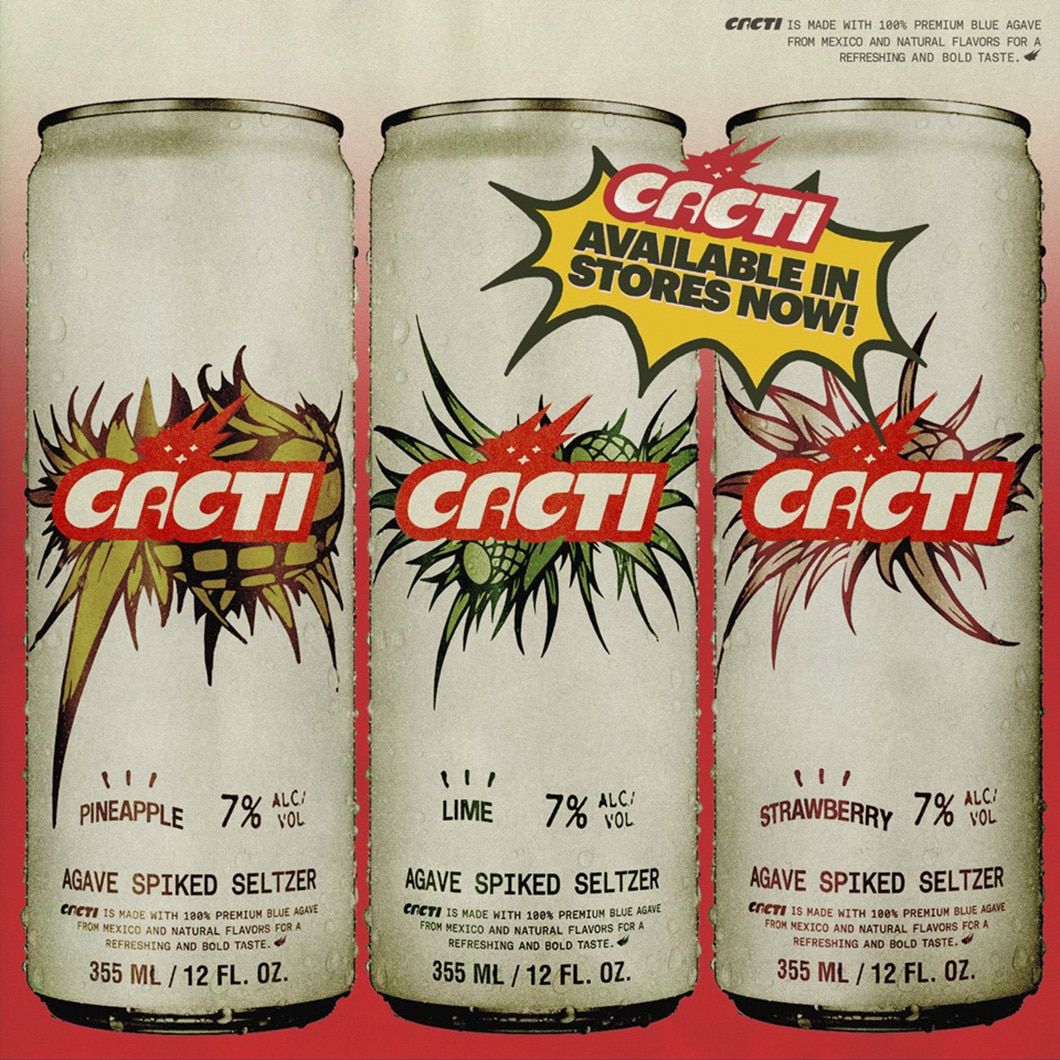 These fruity alcoholic beverages are made with water, cold-fermented cane sugar, 100% Mexican blue agave syrup and a touch of lime juice, and have a 7% ABV. CACTI comes in three different flavors: pineapple, strawberry and lime.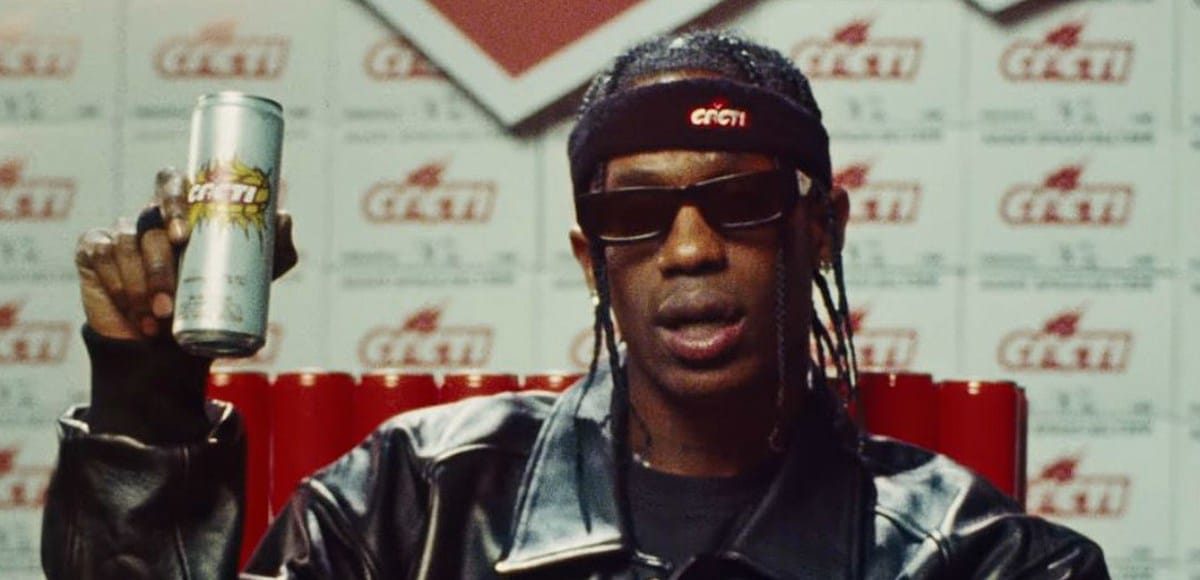 The collection that goes with the launch follows the Travis classic color palette. Earth colors like brown, beige, gray and navy blue give life to basic closet pieces: sweatshirts, shirts, pants and workwear. As for accessories, in the collection we can find from a neon sign to an ice cube mold. In addition to T-shirts, beach towels, a wall clock and even a rug make use of the CACTI logo.
For the drink's premiere, Travis Scott make a short commercial featuring comedian Eric André as the drink's announcer. The 30-second clip debuted during this year GRAMMY's gala 2021.
CACTI is now available in most shops that carry Anheuser-Busch products and you can see the full merchandising collection on the brand's website.