READ IN: Español
This is the love poem that Tupac Shakur wrote by hand in August 1995. It is entitled 'All [Eyez] Was Lookin' 4′ and was the inspiration for the rapper's song 'All Eyez On Me'.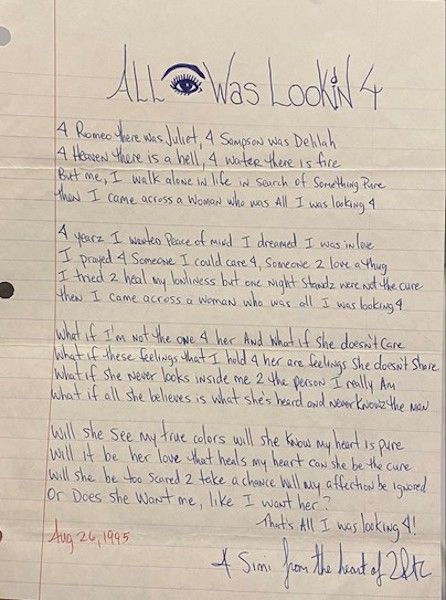 Available for auction through Moments in Time, the manuscript includes several literary references including Shakespeare's Romeo and Juliet and the story of Samson and Delilah from the Book of Judges.
"Will she see my true colors? Will she know my heart is pure? Will it be her love that heals my heart / Can she be the cure. Will she be too scared 2 take a chance / Will my affection be ignored. Or does she want me, like I want her? That's all I was looking 4" are some of the lines from Tupac Shakur's poem.
Signed "4 Simi, from the heart of 2Pac", the piece of love is valued at $95,000 (approximately €84,000) and comes with a lifetime guarantee of authenticity.
And speaking of auctions… The value of Karl Lagerfeld's legacy amounts to 18.2 million euros.