READ IN: Español
Do you consider yourself a Motomami and do you listen to Papi Juancho all the time? If so, we know you've been looking forward to the summer.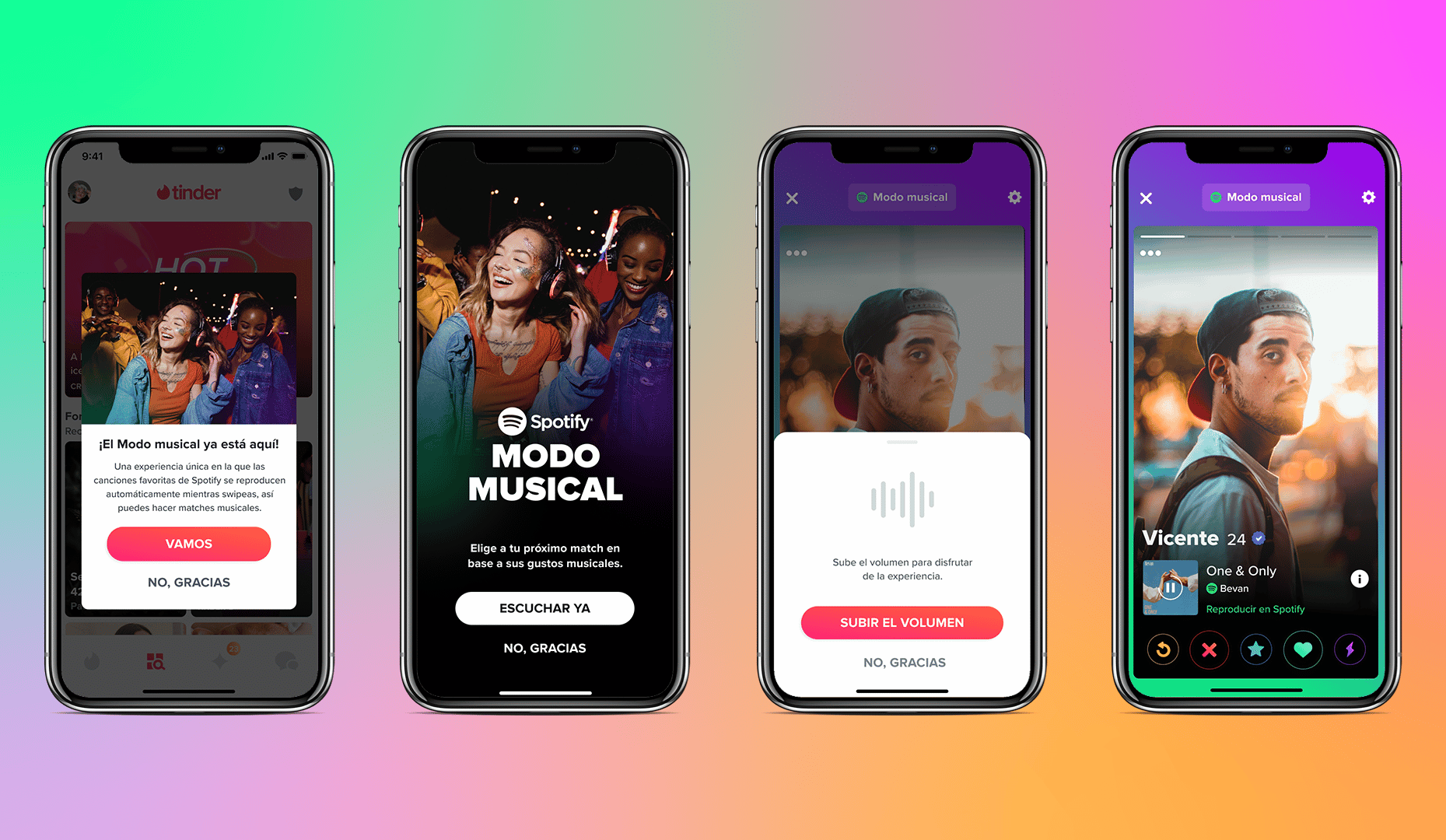 It is evident that music connects people and, for this reason, it is one of Tinder's great passions. In this way, the platform reveals that music is positioned as one of the interests that moves us most nowadays. In fact, it is the second most popular among the app's members in Spain. That's why, after two years of having to listen to our favourite artists through a screen, we can finally do what we love the most: go to concerts!
With 'R' for 'reignona' and 'H' for 'hype', that's what Rosalía is creating among her fans, who have already sold out her first Motomami Tour concerts. And 'La Fama' is what the Spanish singer, who is positioned as the second most listened to artist among Tinder members, according to the mentions on her profiles, has plenty to spare. With her new world tour, Rosalía is already one of the favourite artists of the younger generation.
The man considered to be one of the 'kings of flow' is also coming to our country with his Papi Juancho Europe Tour. The man of records. Not only has he made history with almost 18,000 people at his last concert in Madrid, but he is also breaking records on Tinder. Maluma is positioned as the fifth most listened artist among the members of the app that currently connects more people in the world. It seems that the reggaeton songs of one of the world's youth idols and one of the leading voices of Latin music are looking to raise 'La Temperatura' of those first dates. This summer, give your 'Corazón' a new chance and 'Borro Cassette' your ex by swiping right on Tinder.
As well as enjoying your favourite artists live, you can take advantage of this summer to meet people with the same musical vibes as you thanks to Tinder's Festival Mode. You'll find this option in the 'Explore' tab, where you can interact with those who are going to the same festival as you even weeks before it starts.
What better way to start getting to know someone than by sharing musical tastes and a good party with your friends? May the music be with you!