READ IN: Español
Yes, that's what it looks like. Two pilots of a low-cost airline are going to be investigated for deviating from the planned route to draw a giant penis in the sky causing a 20 minute delay.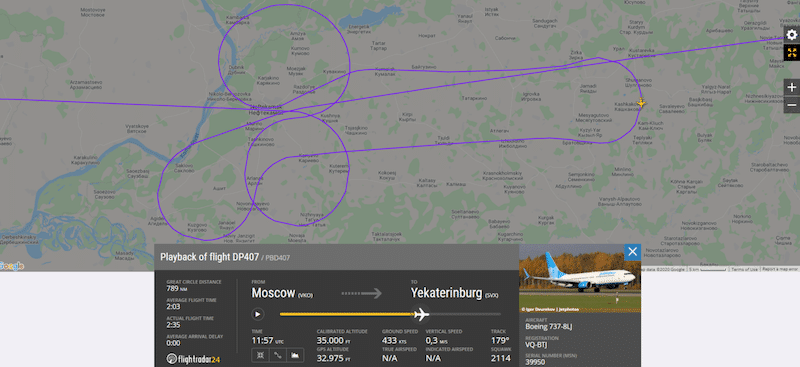 The turns were captured by flight tracking software and apparently were part of a strange act of solidarity with the captain of the Russian soccer team.
It is reported that the Russian airline crew flew the plane in a manner to draw a penis to support their country's team captain, Artem Dzyuba, who was suspended from international duty after an intimate video was leaked.
Metro Oleg Panteleev, director of Aviaport, has told the British media that this act could have been very dangerous, as the traffic in that area is high. Currently, it is being investigated whether the crew received authorization for these maneuvers or if they broke the rules of the company.