READ IN: Español
Radiohead as the soundtrack and Evangelion anime in the escapist discourse. Undercover leads us through its autumn-winter 2021 proposal to an implausible paradigm in which to live all the pandemic emotions in the same sequence.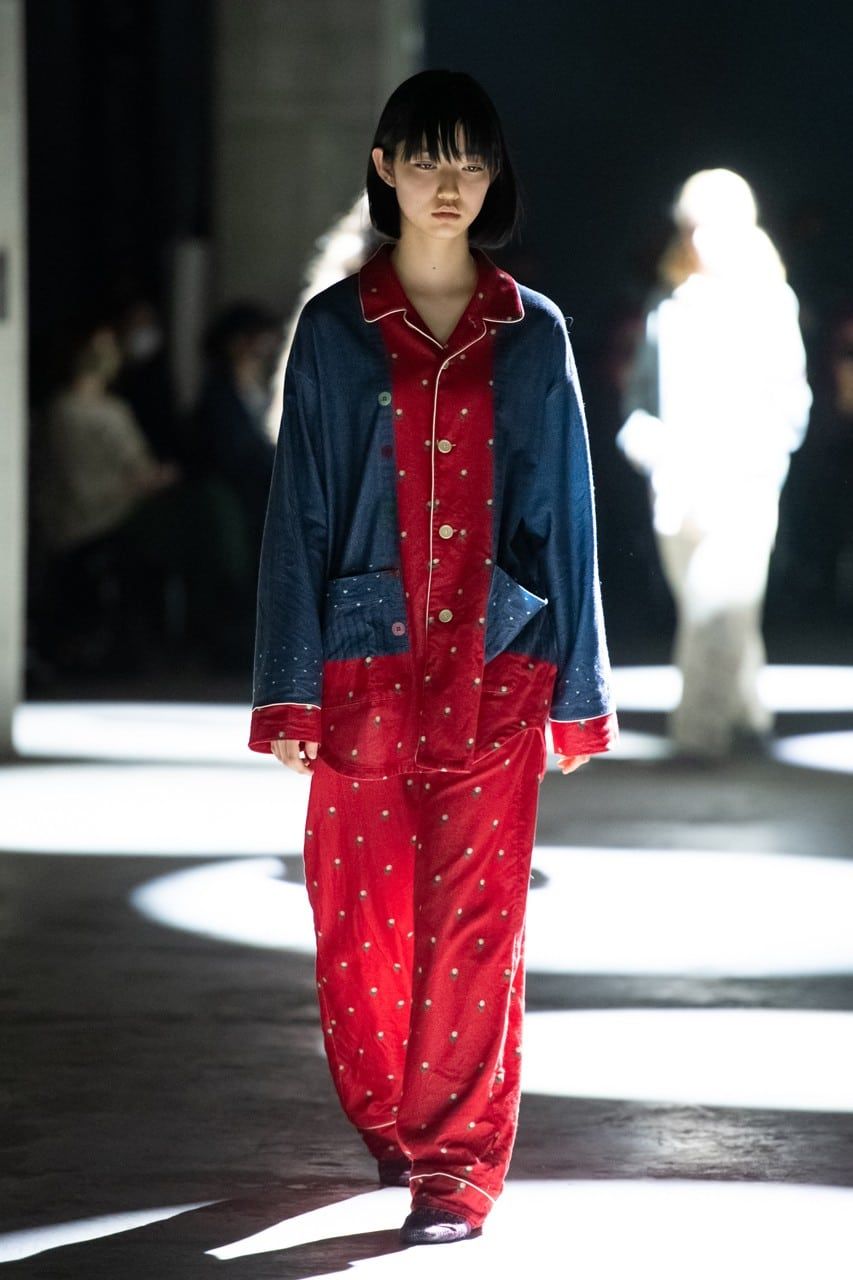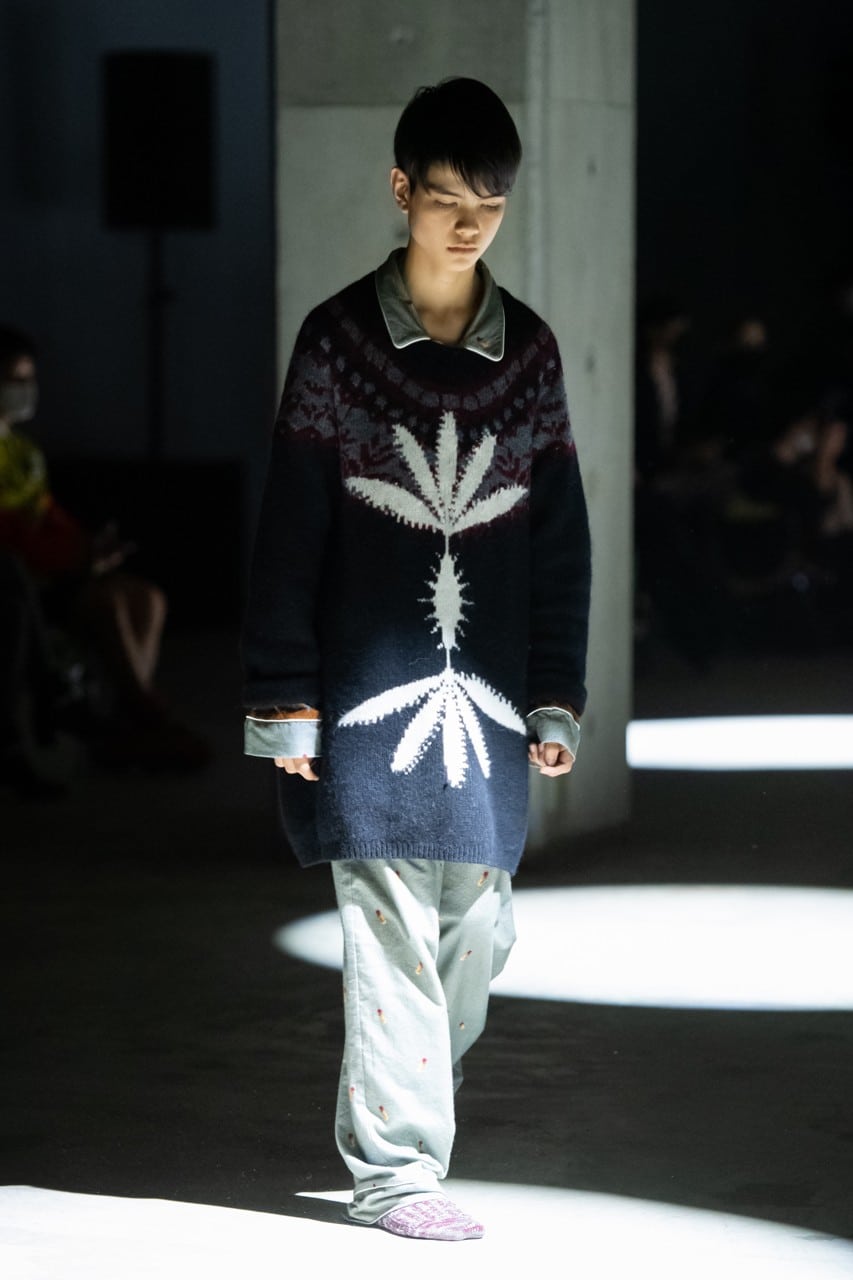 At Tokyo Fashion Week, Jun Takahashi's brand presented an imaginary and aesthetic discourse in which anything goes. His new proposal titled "Creep Very" made reference to the Radiohead song "Creep" from 1993, as well as a very latent reality.
The squadron of models thus expressed the current mood, between nostalgia and fantasy, weeping glitter and wearing a series of pyjamas and utopian outfits from the new animated collaboration with Evangelion. The upcoming Undercover x Nike Dunk collaboration also took center stage in that disparate world between euphoria and sadness.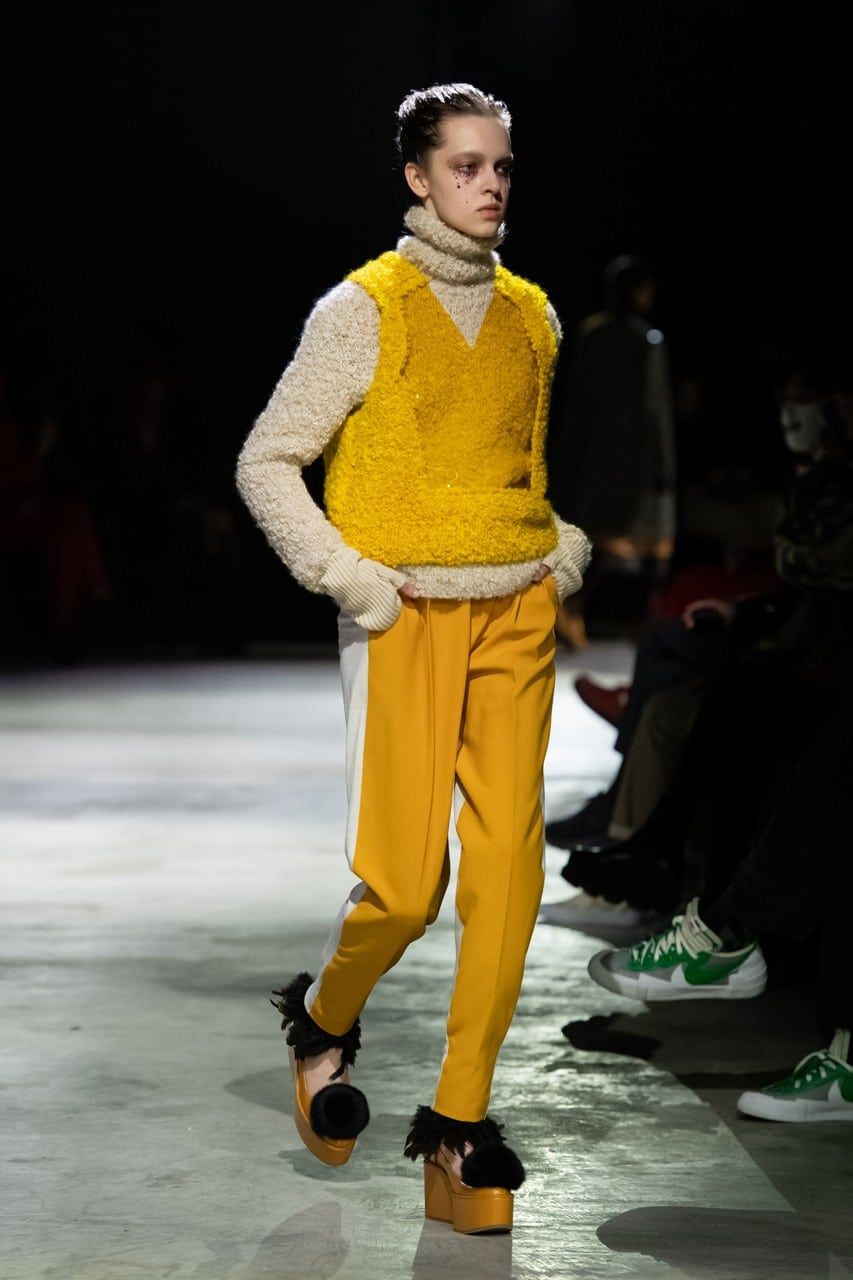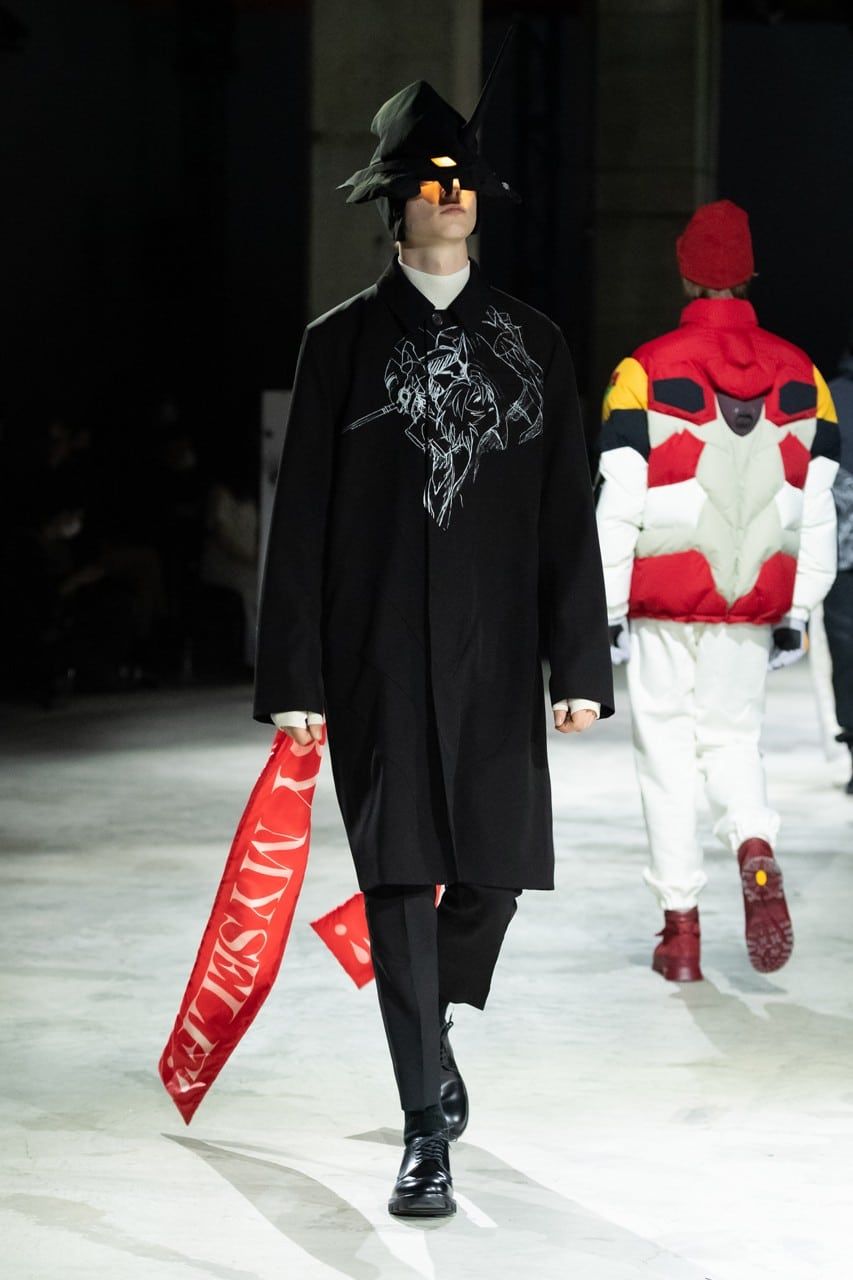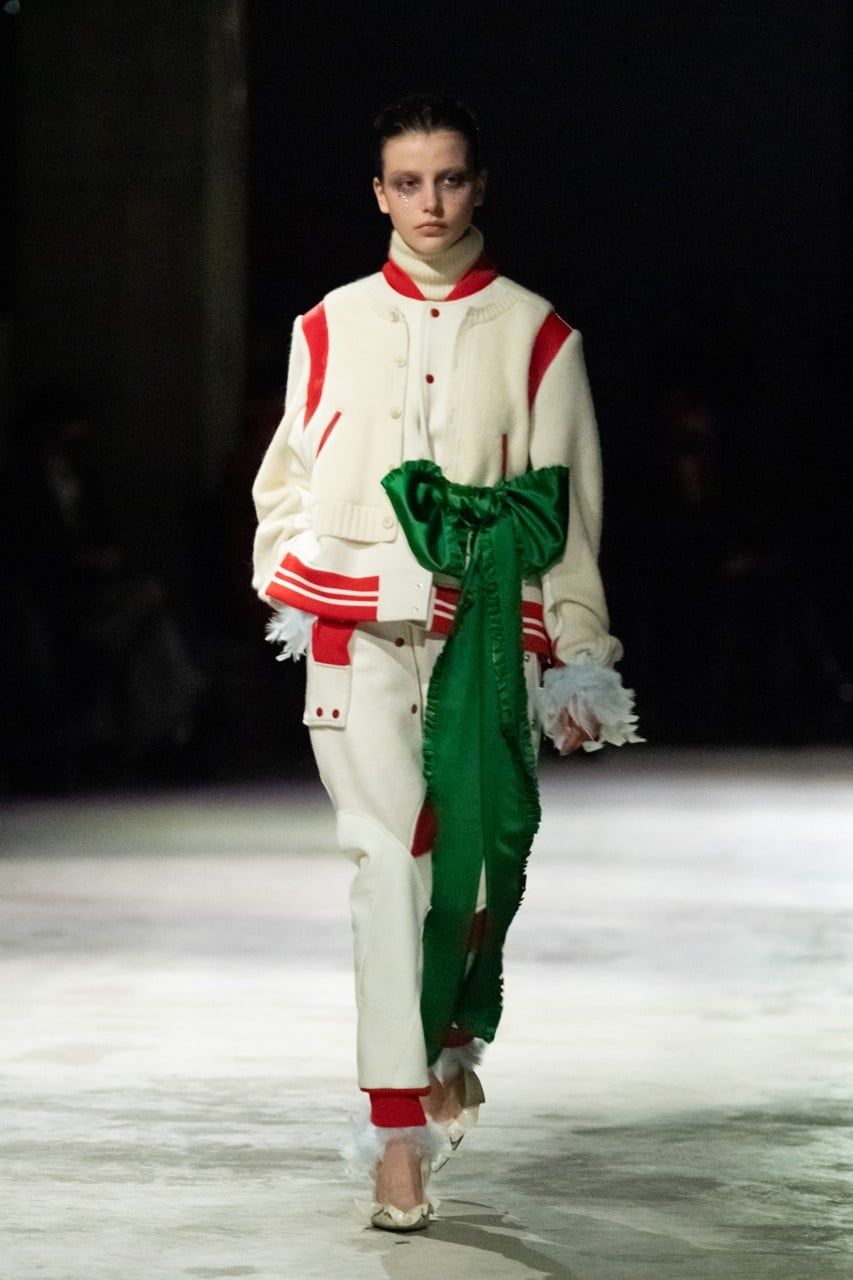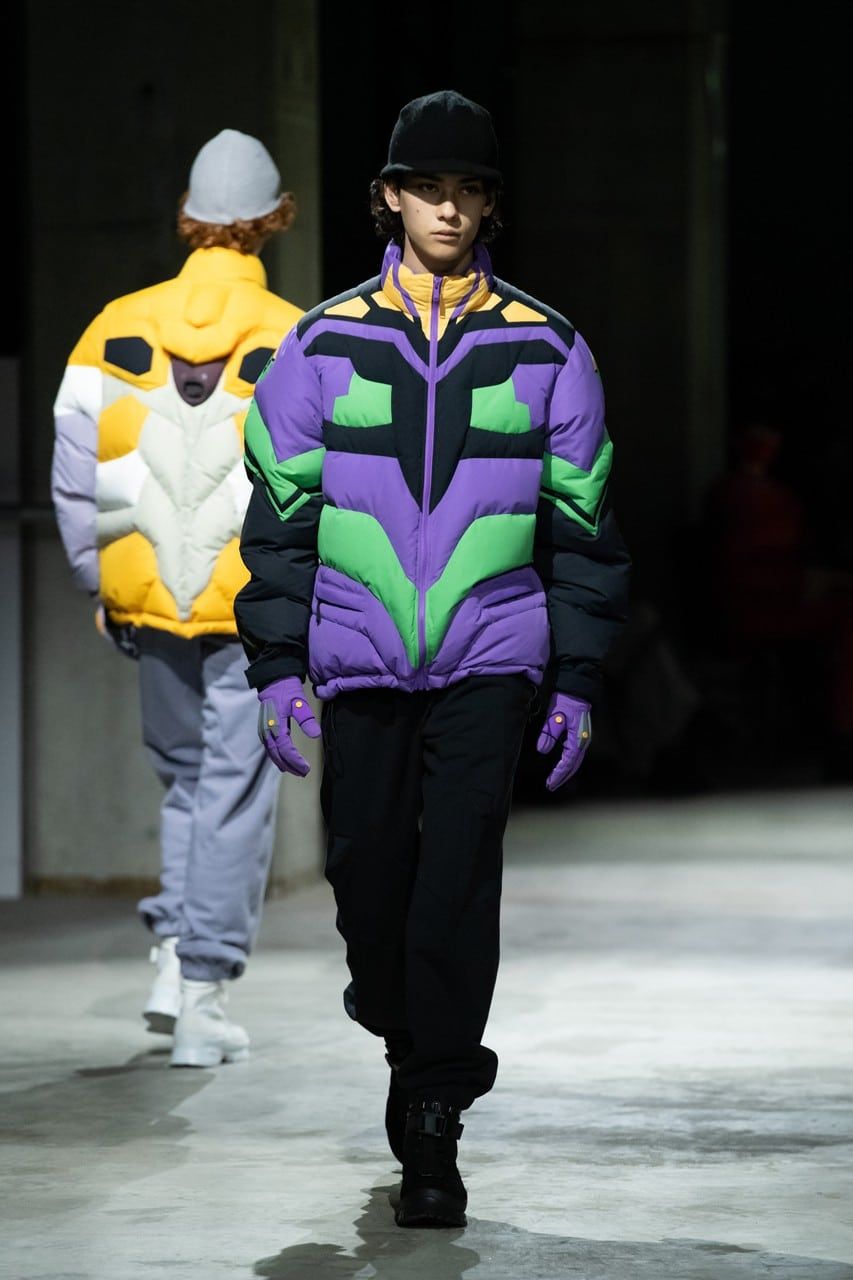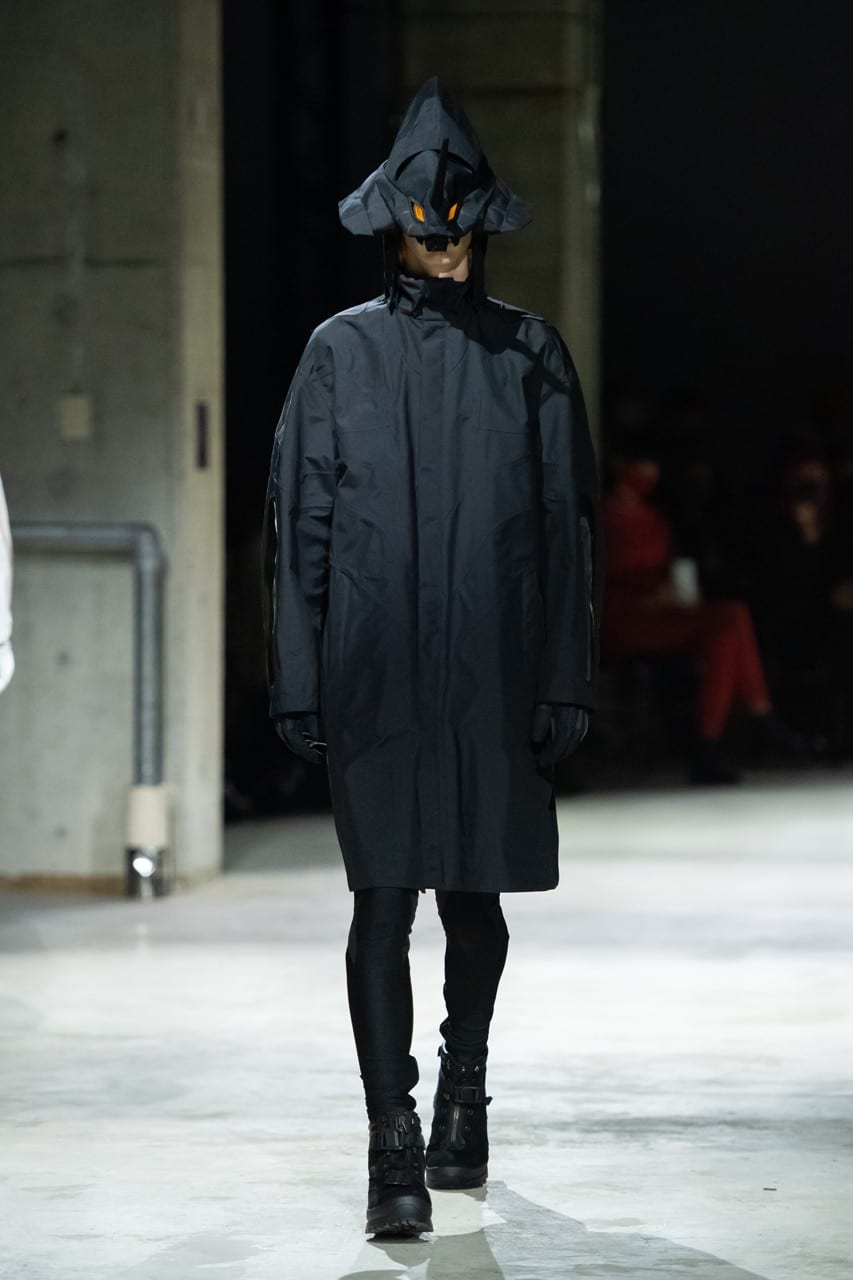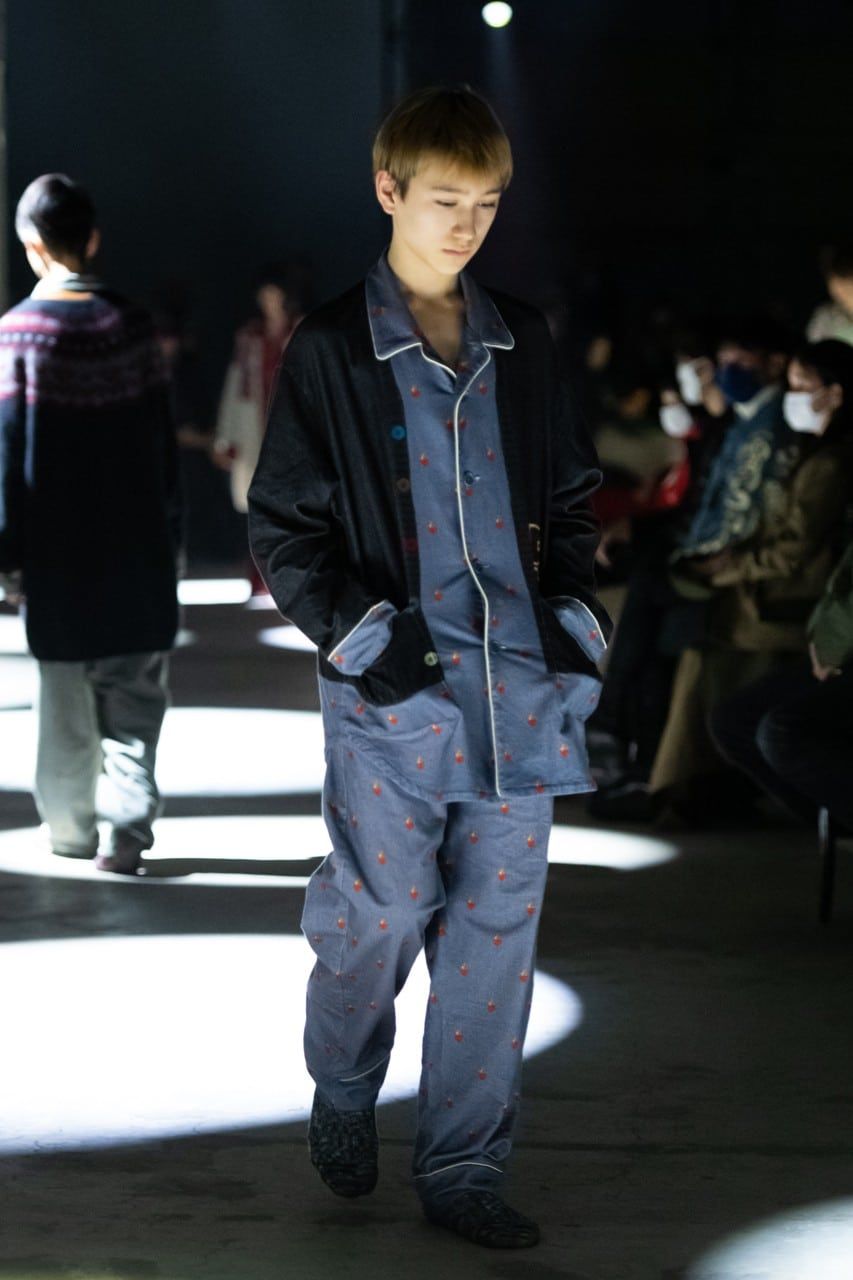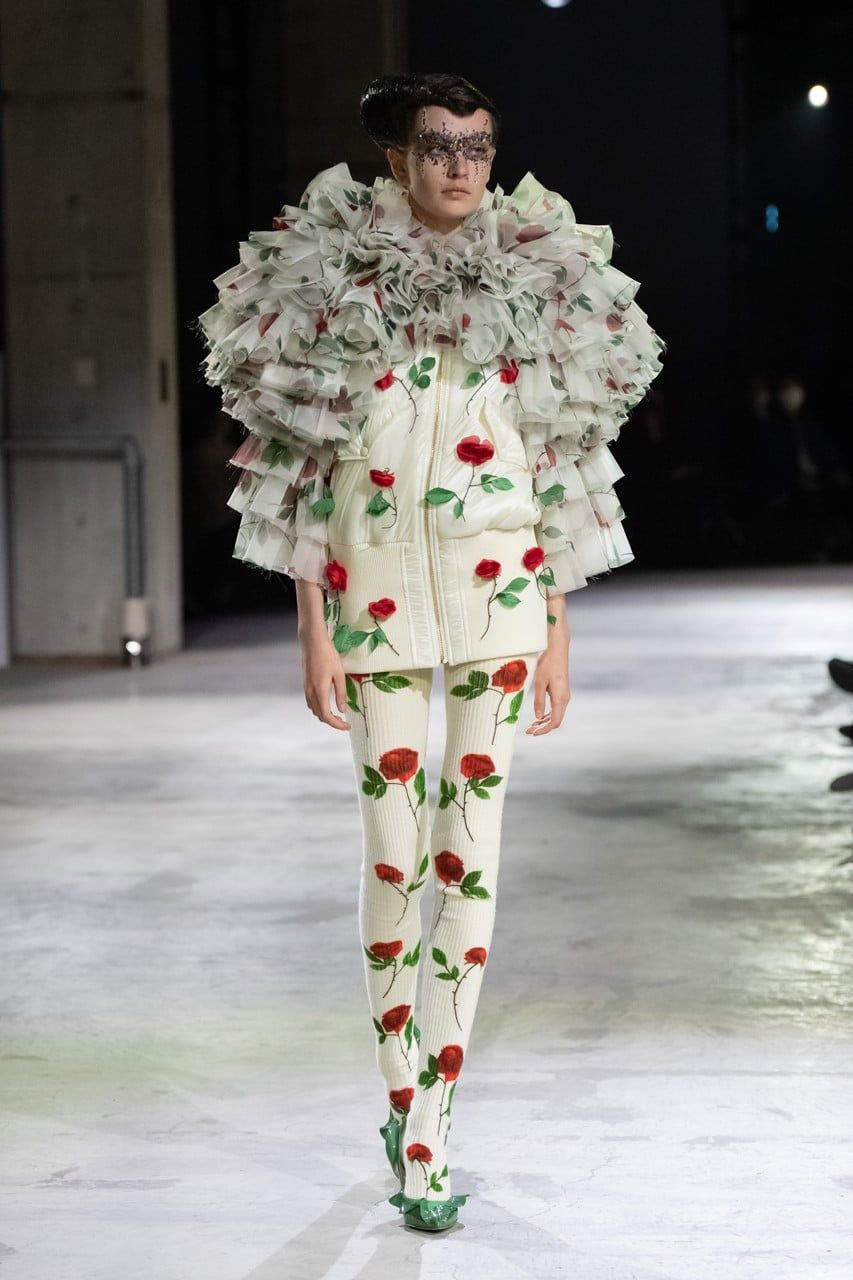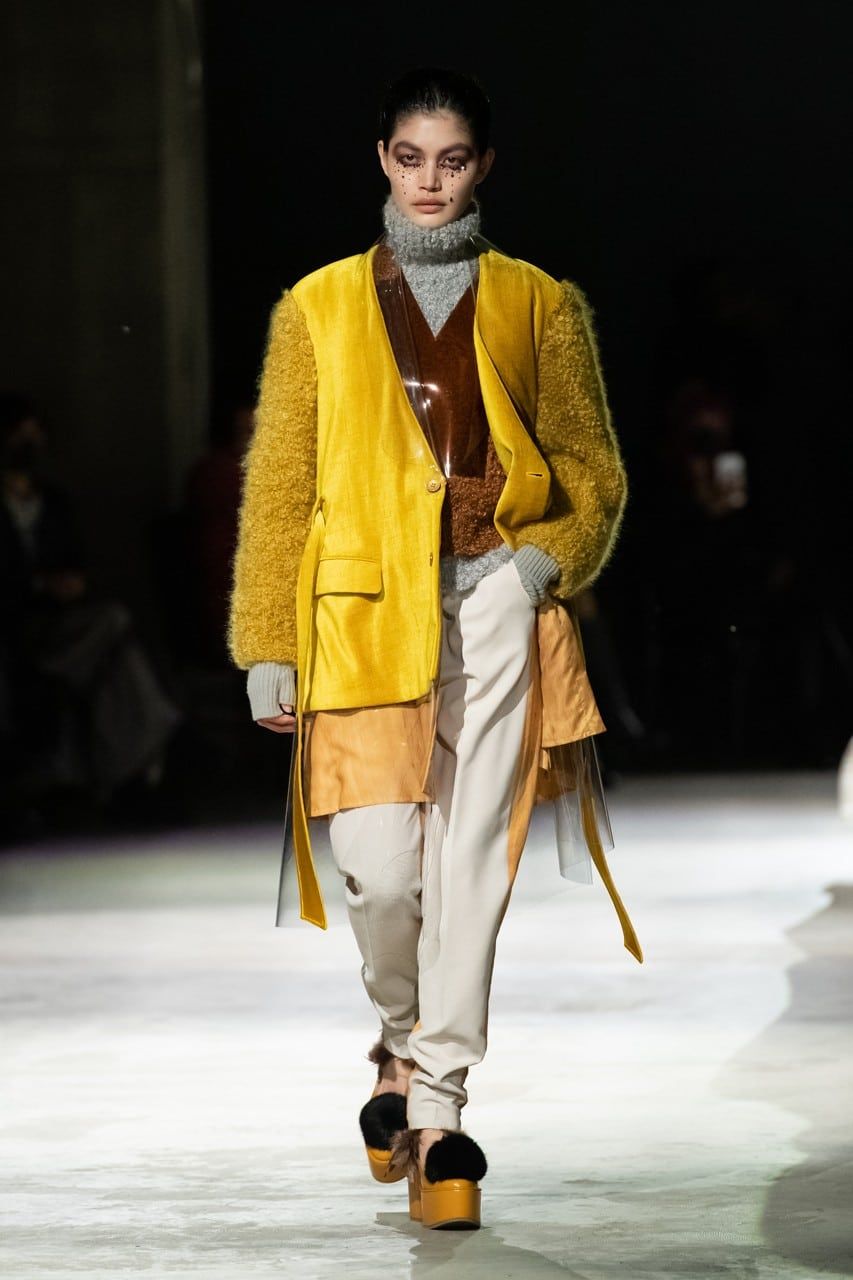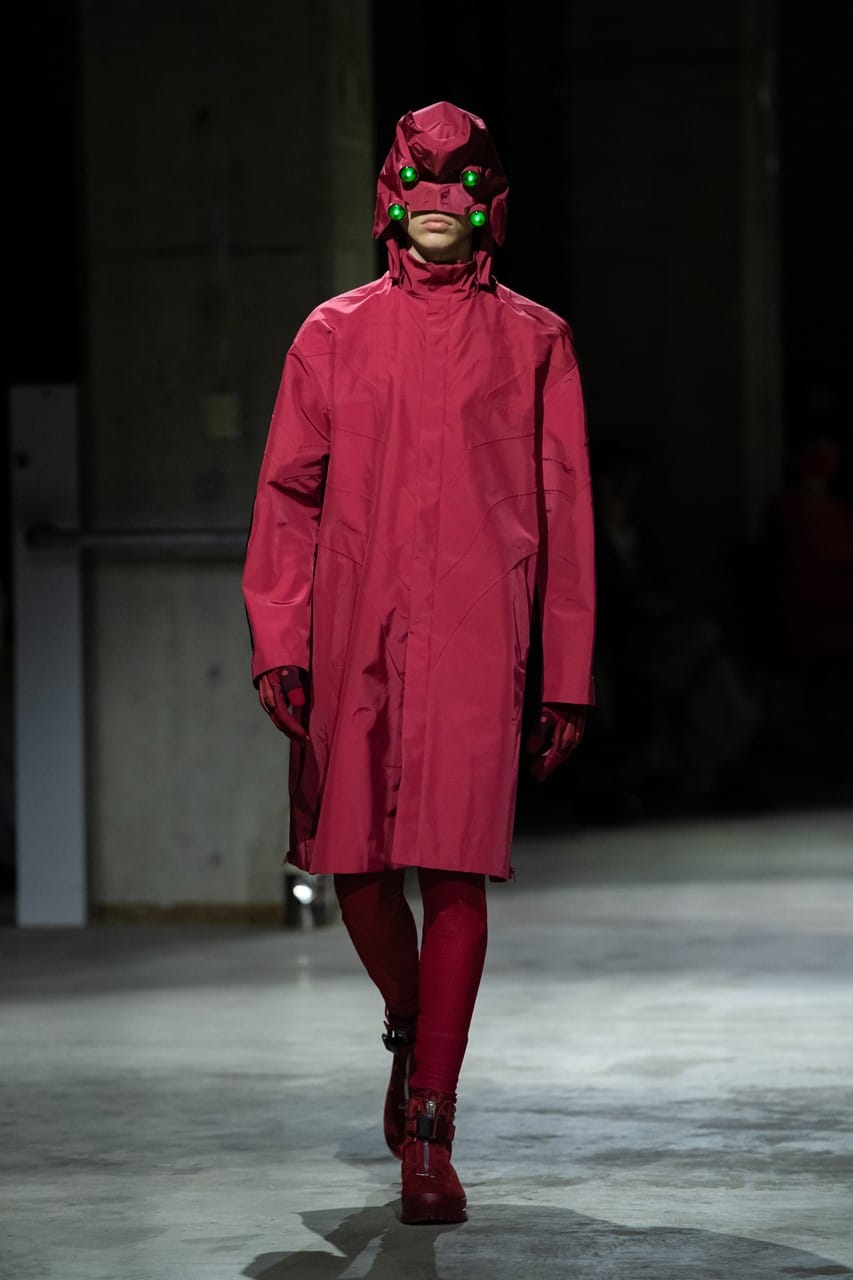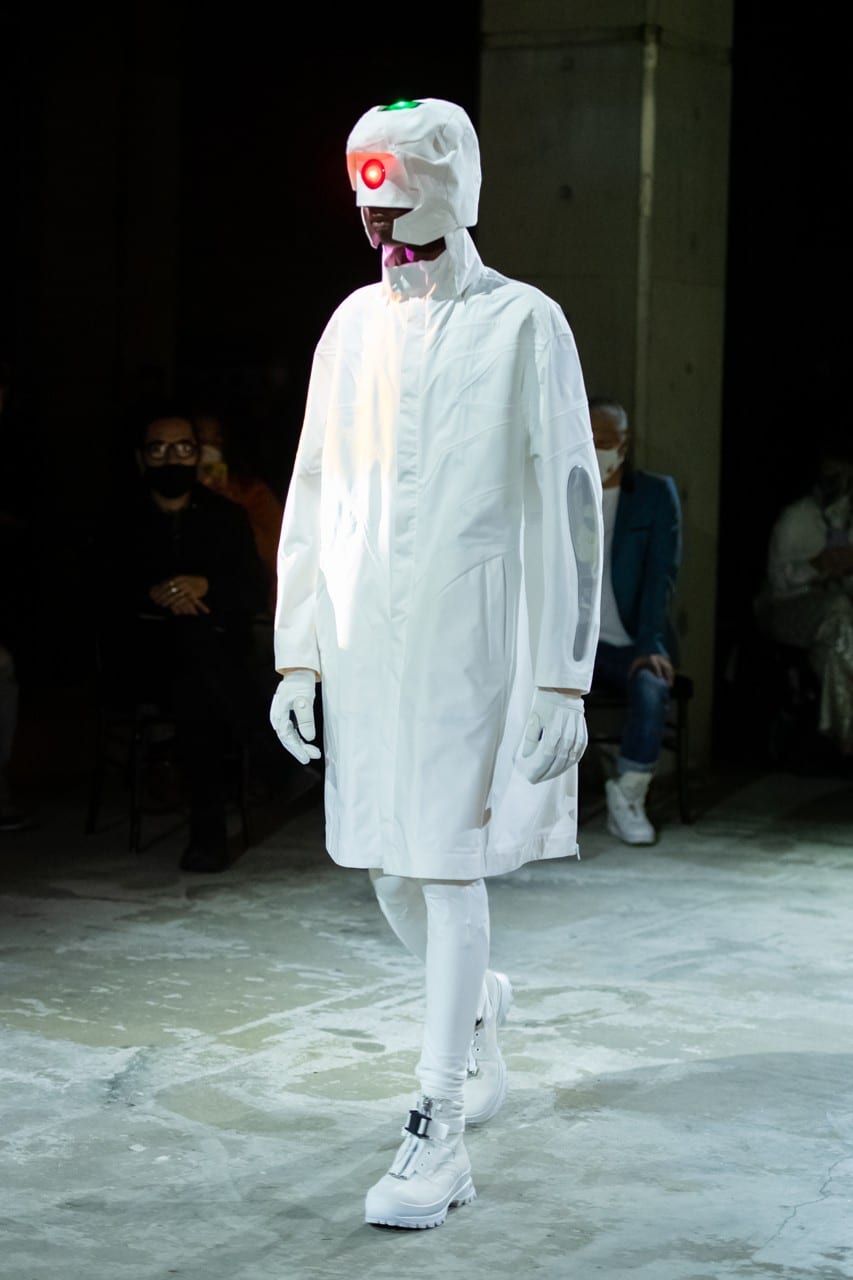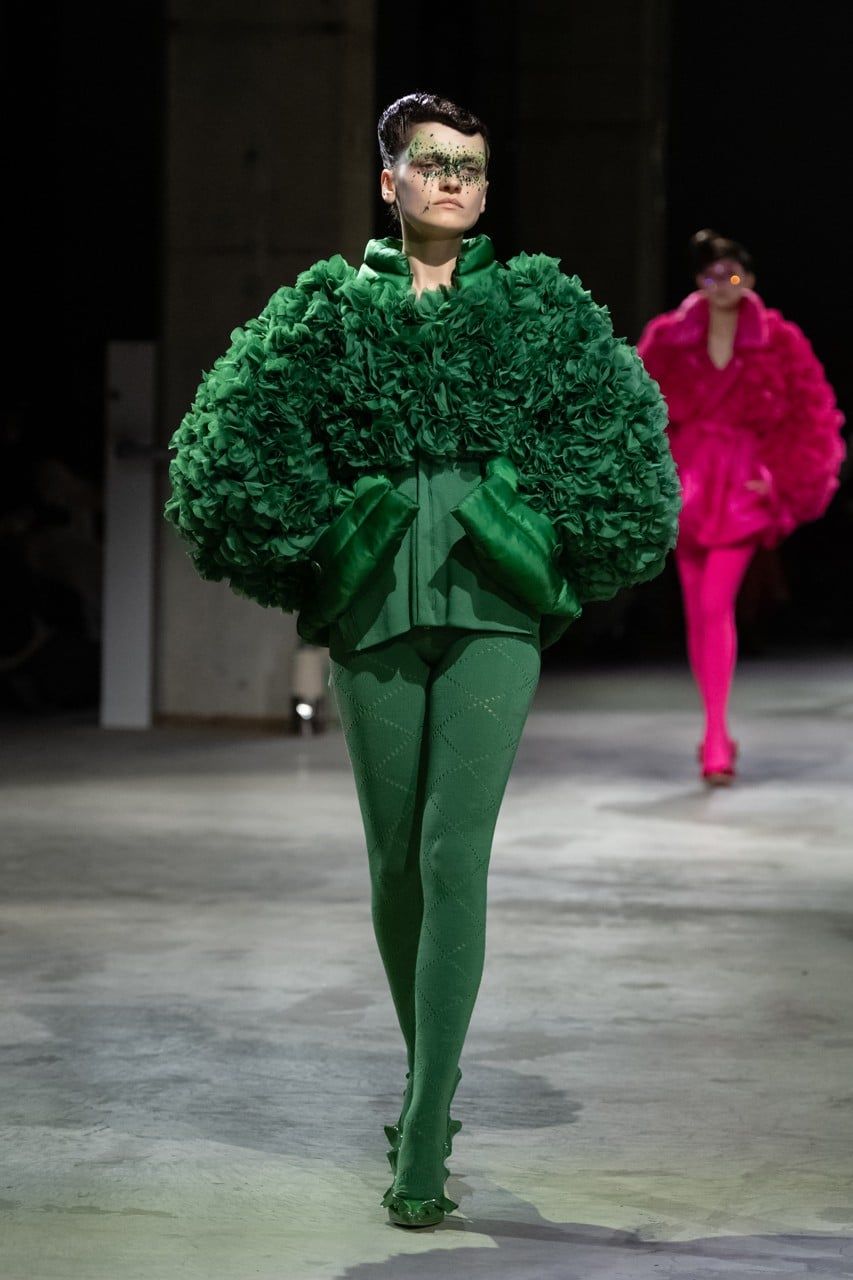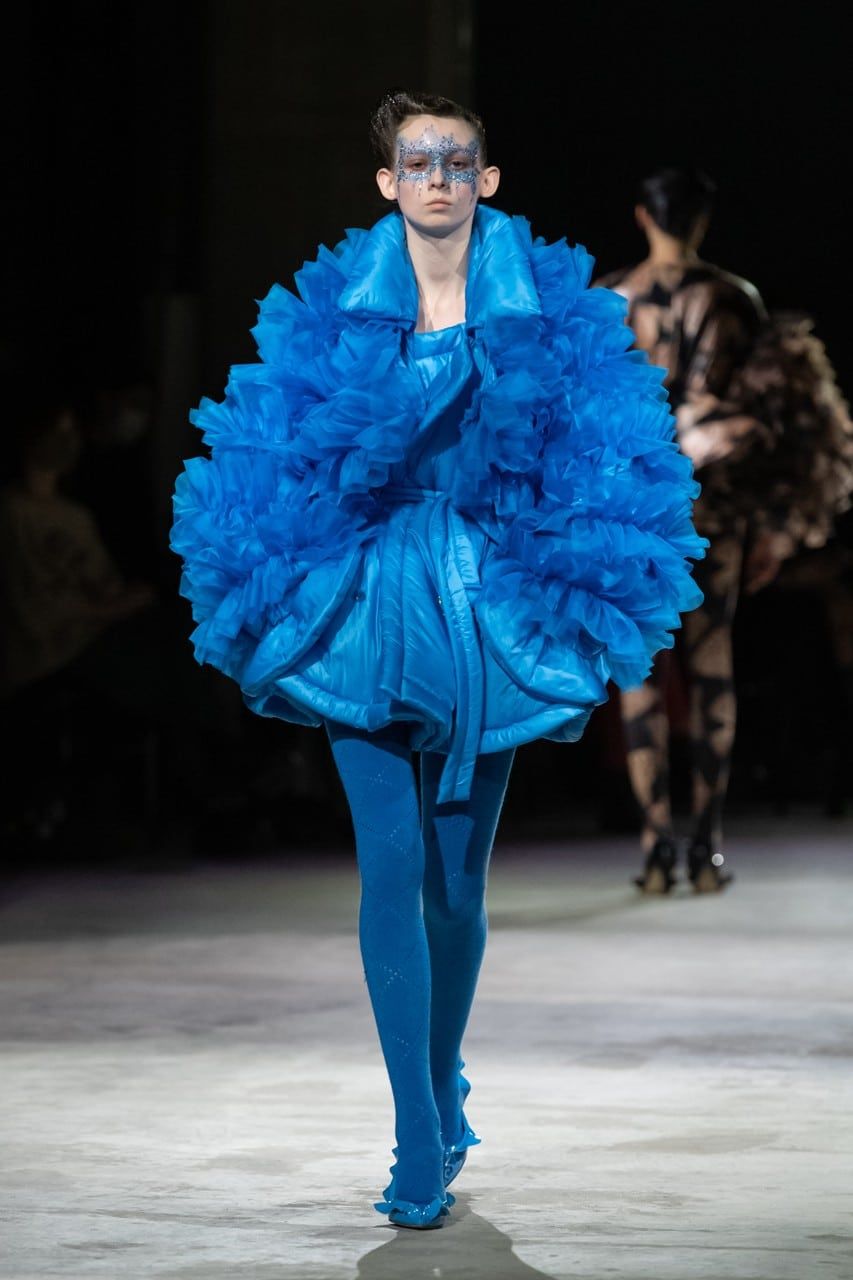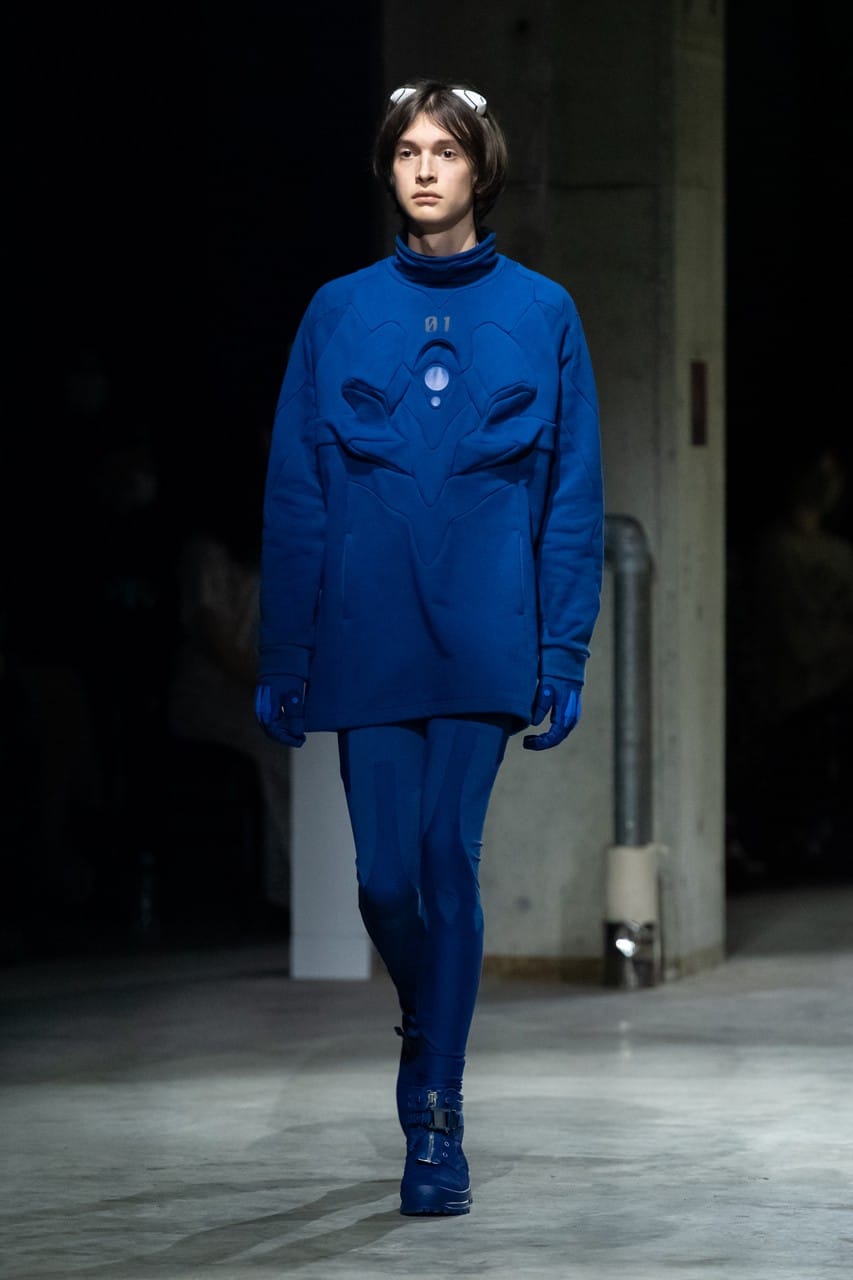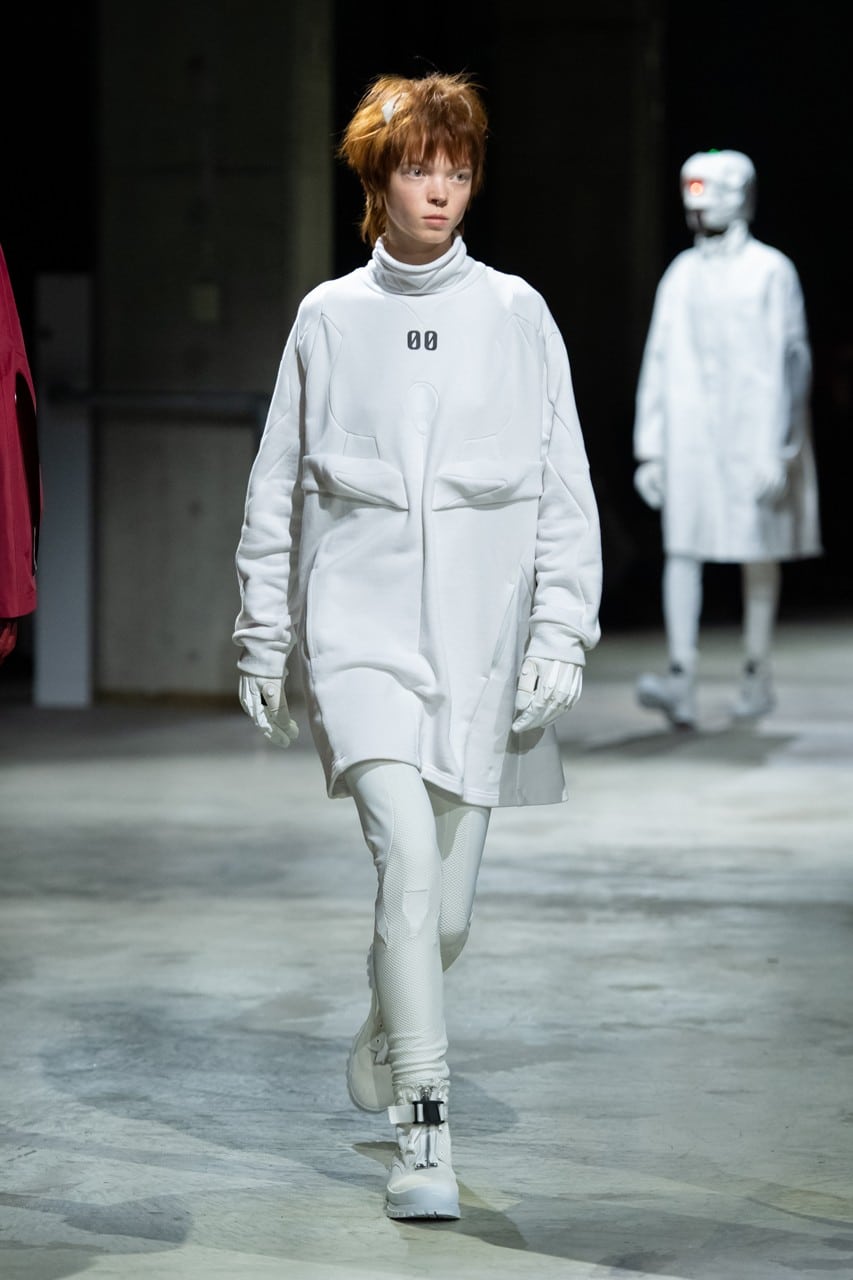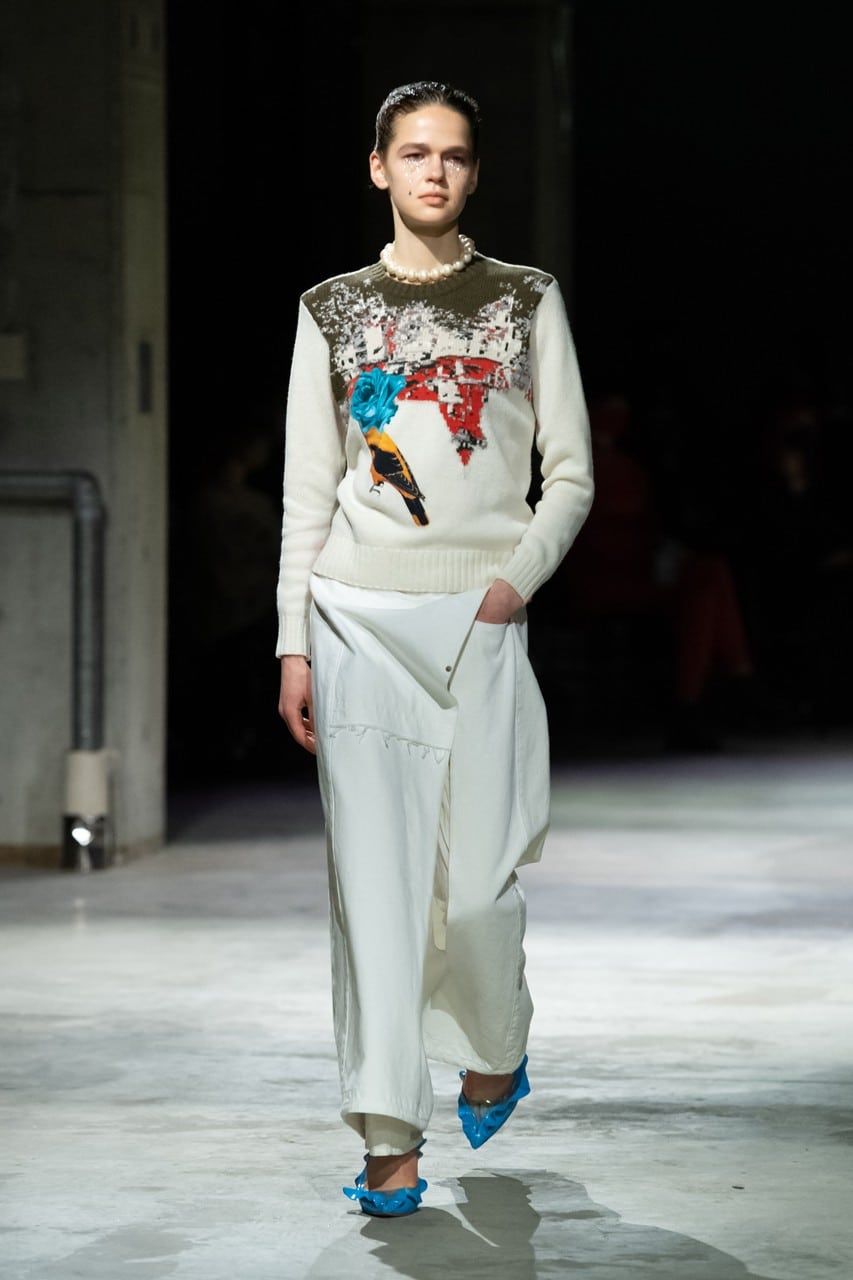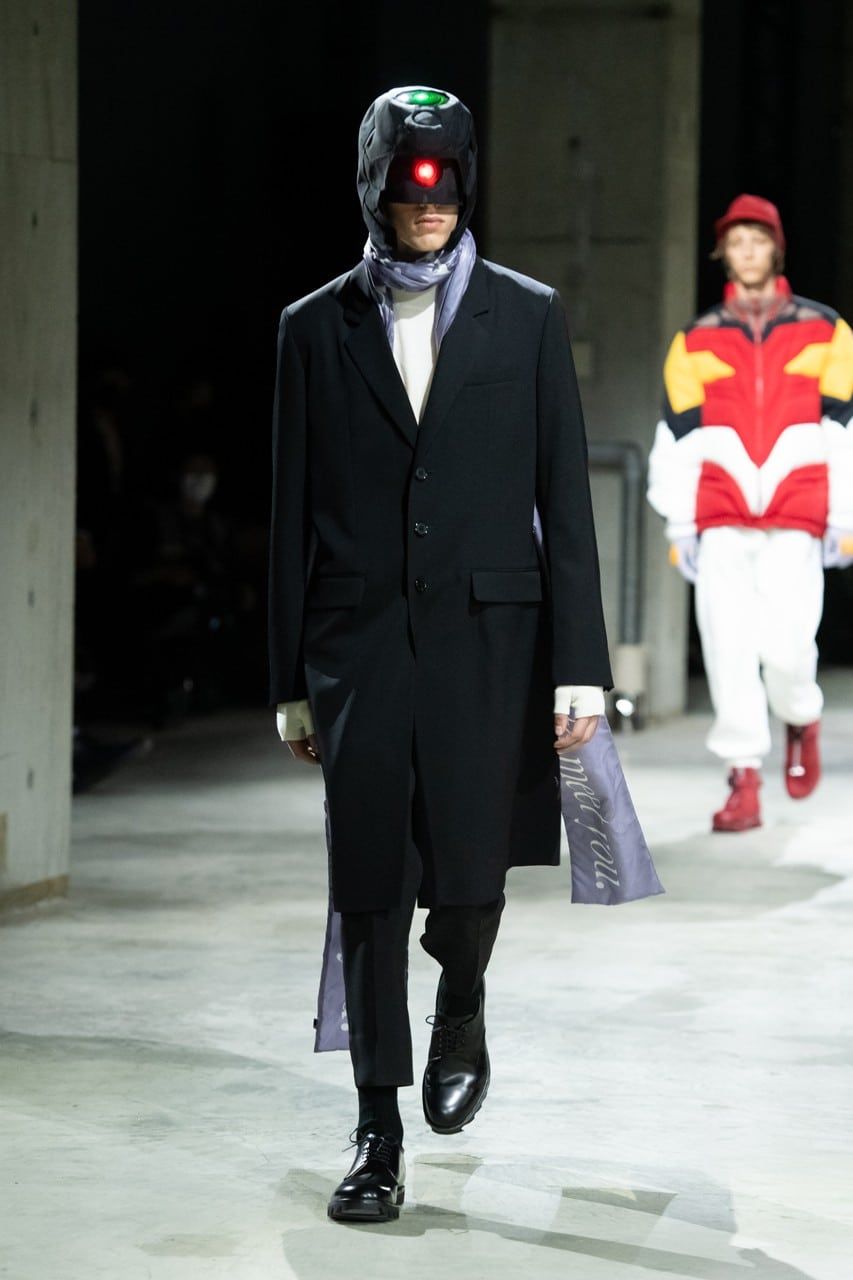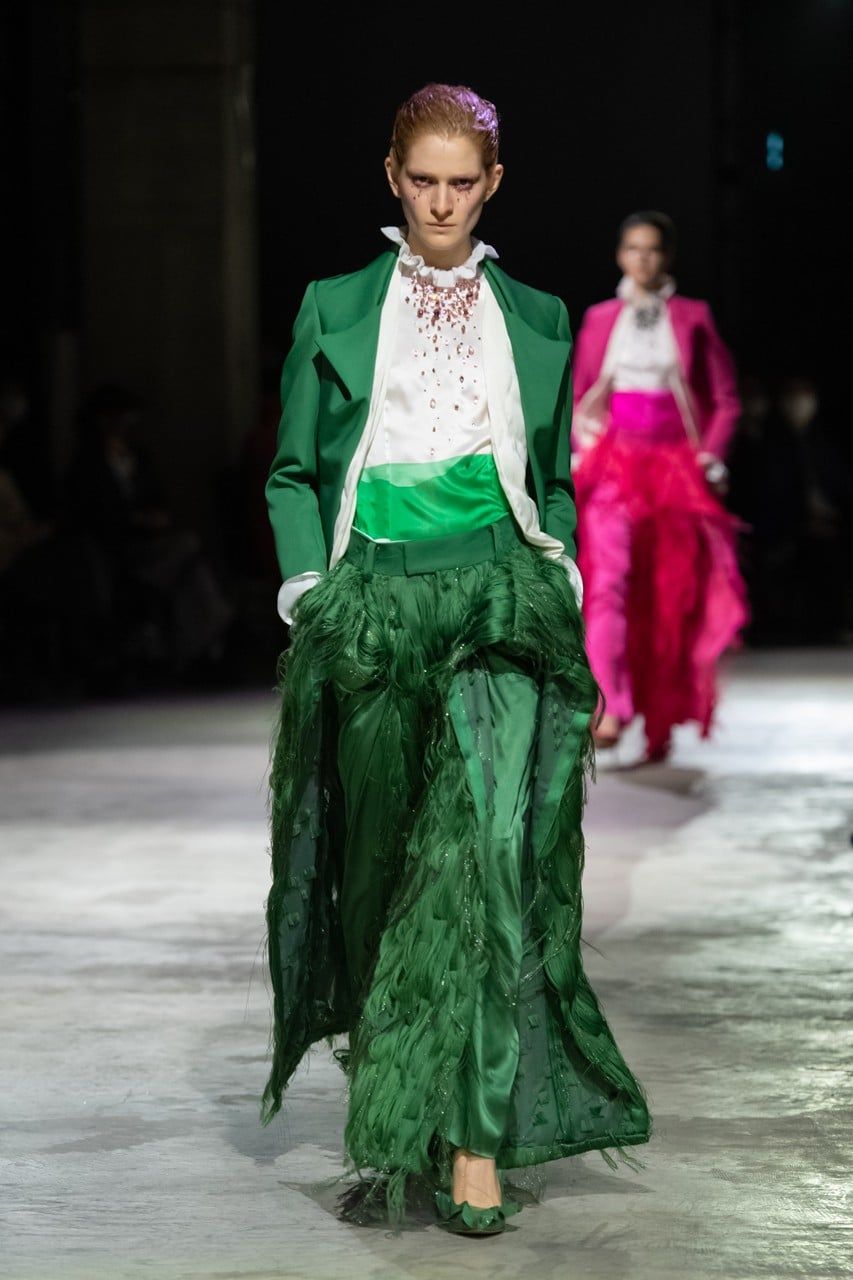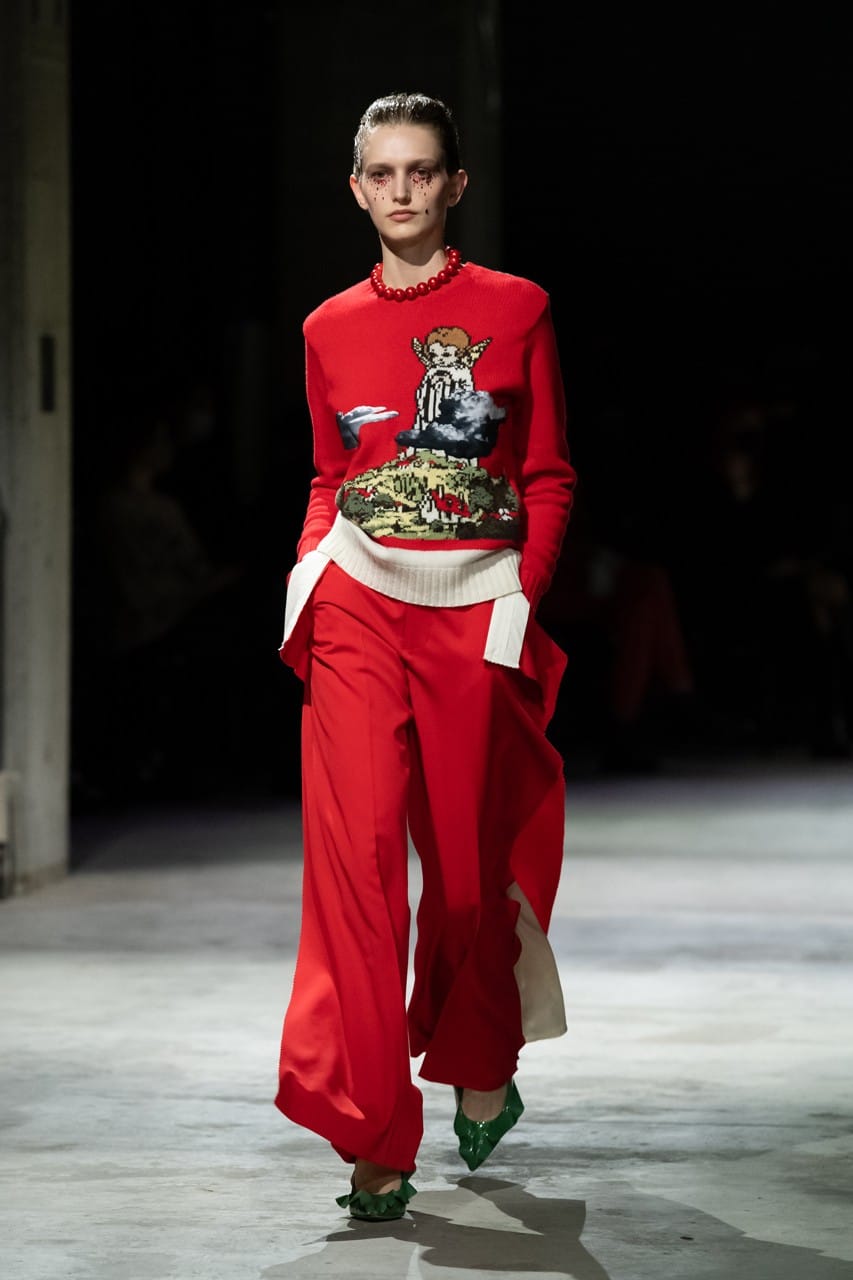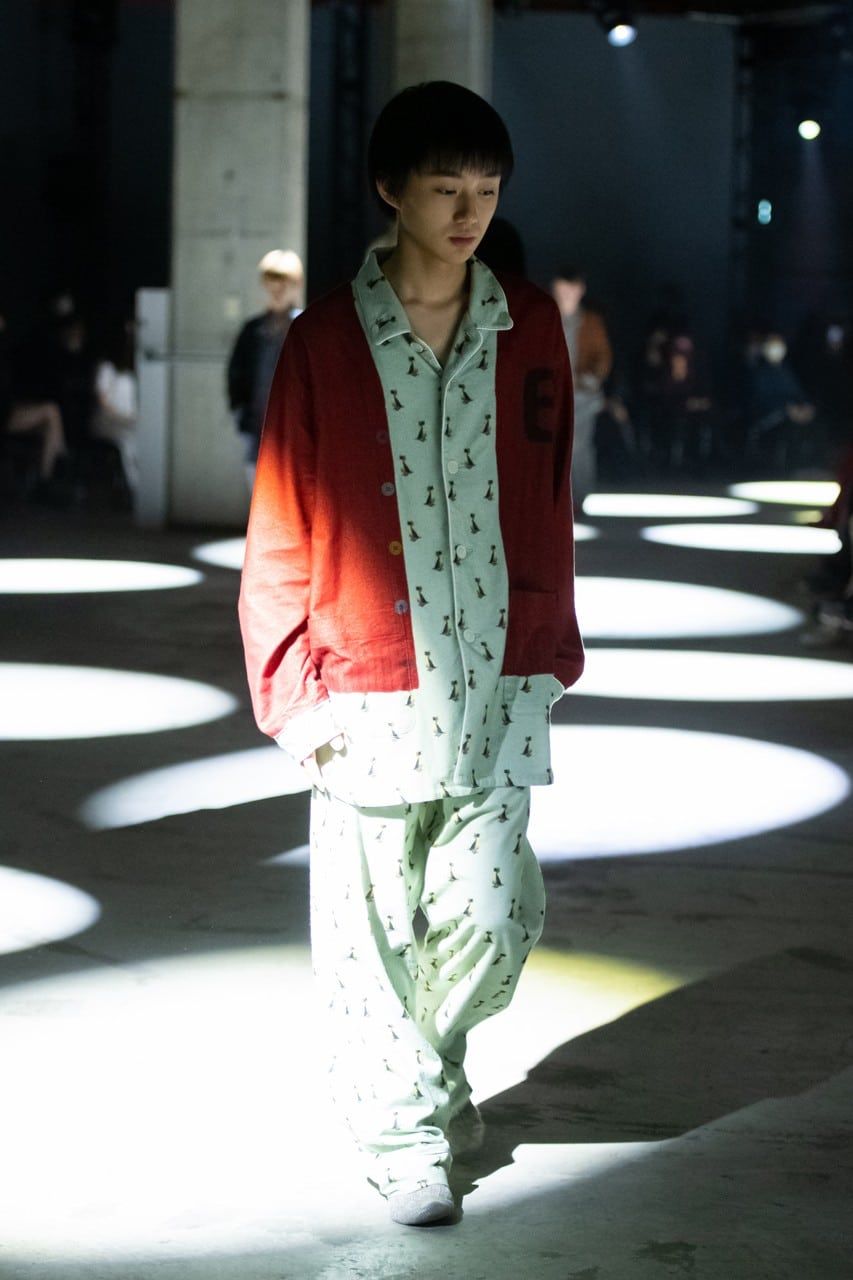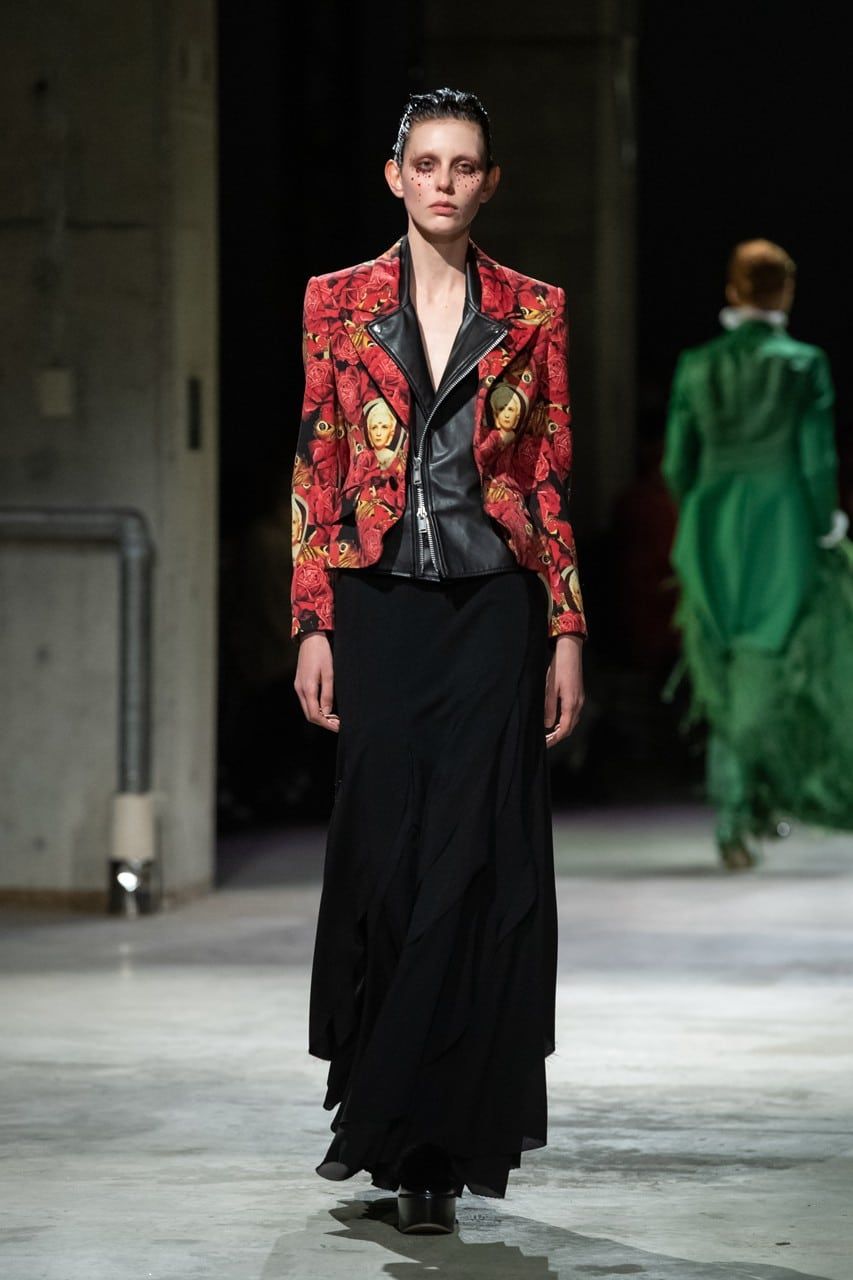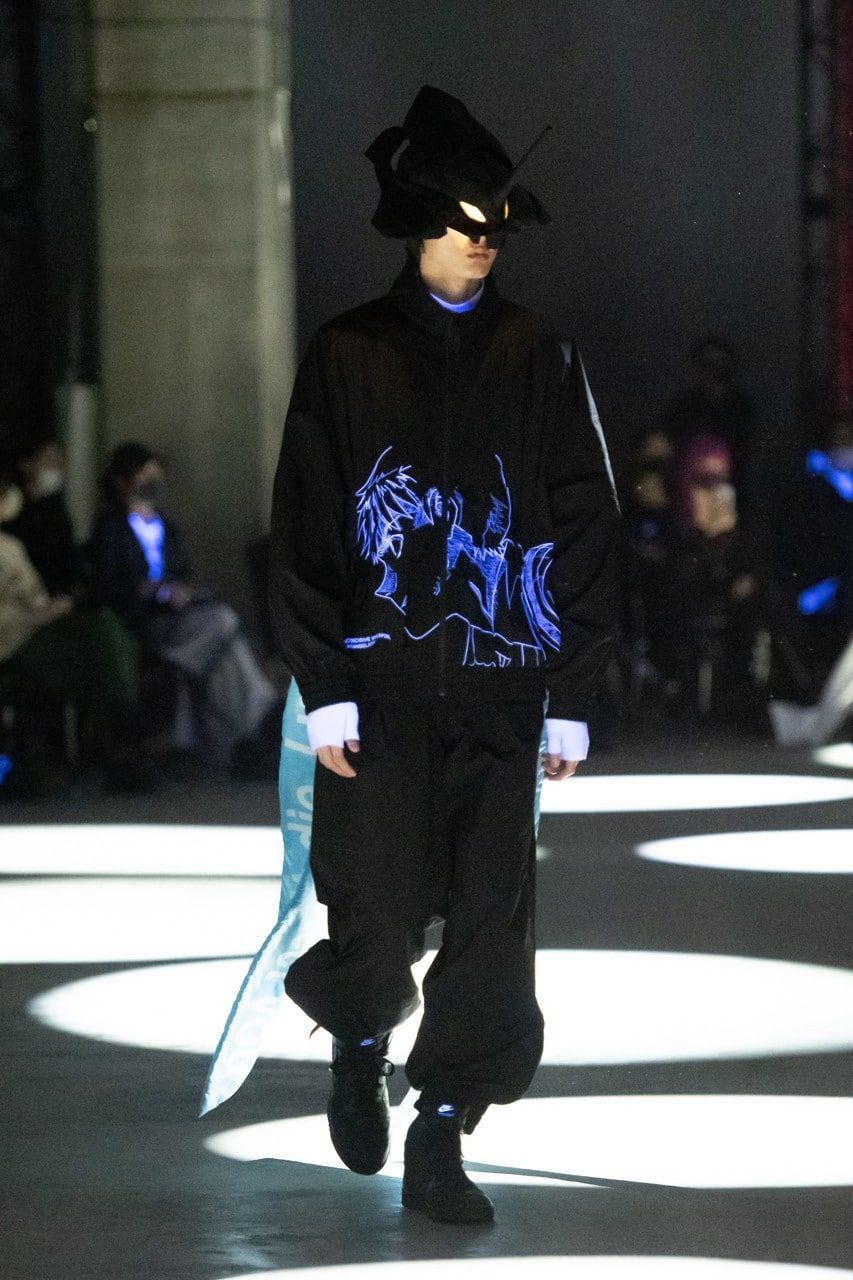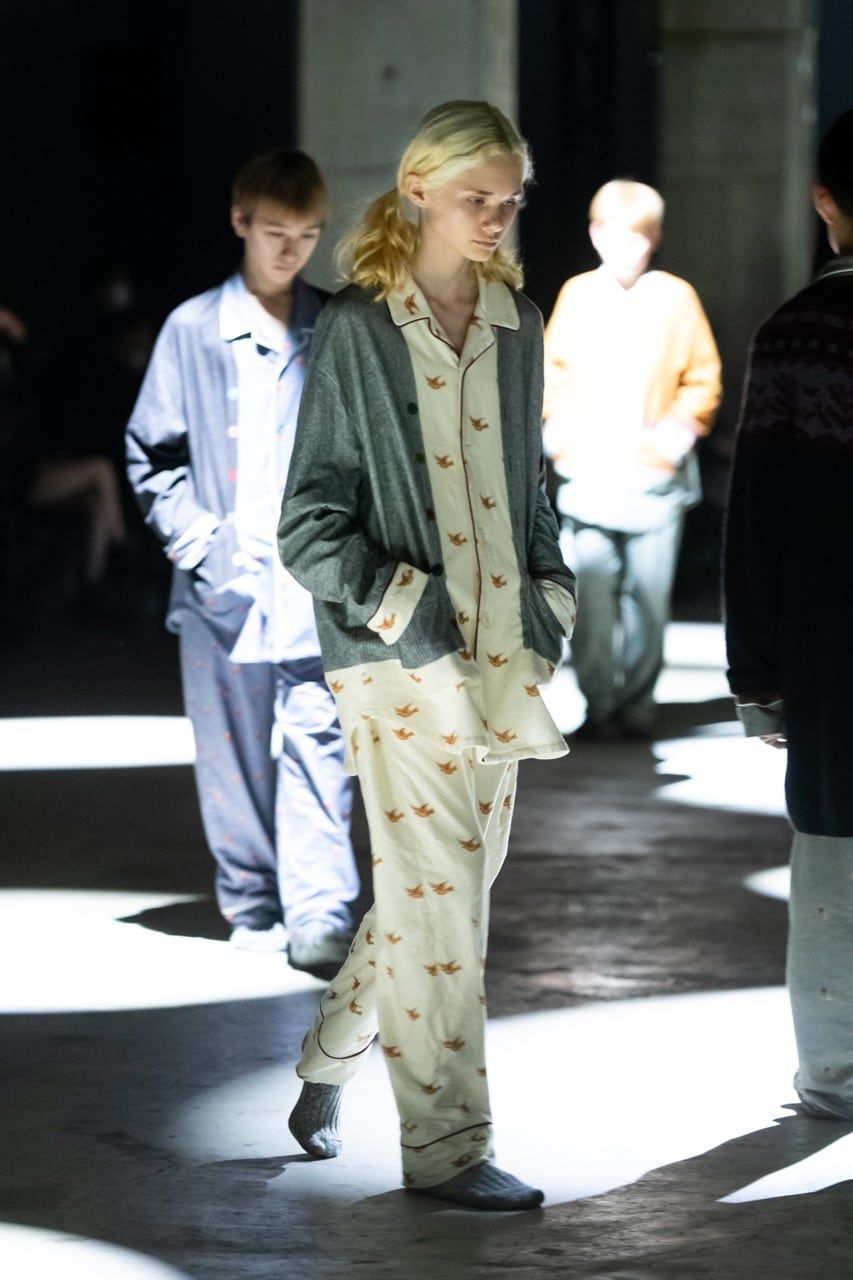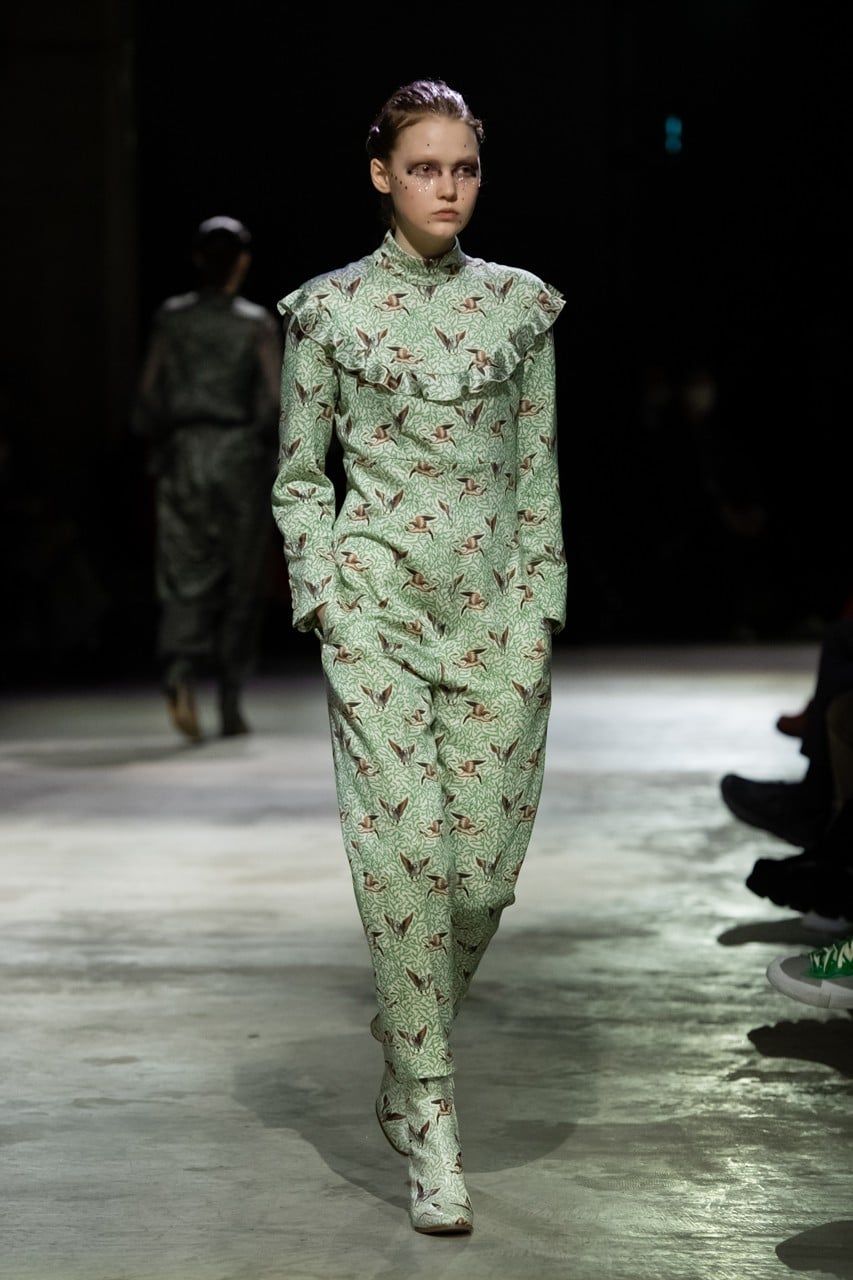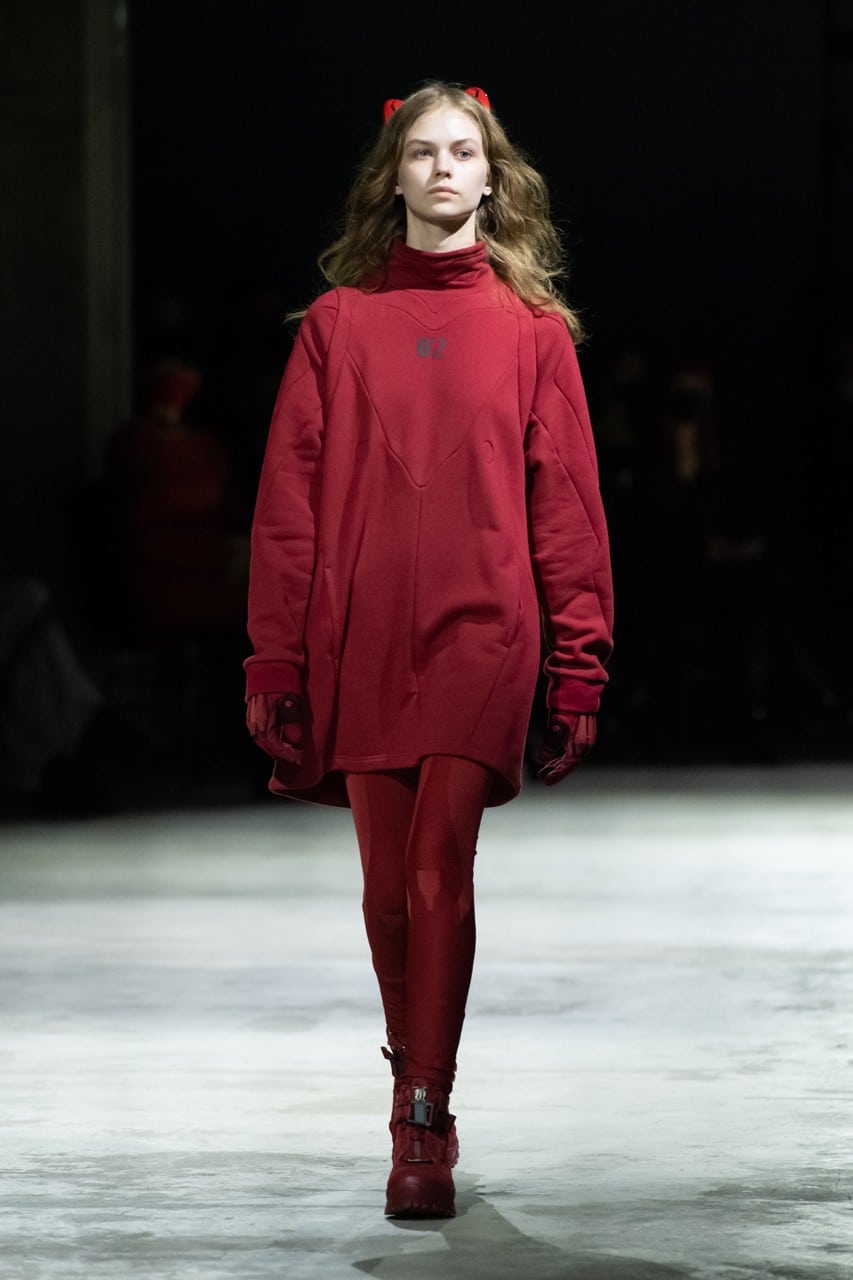 "The theme is that of a fragile and weak person, but with a truly pure heart," Takahashi explained to Vogue. "I was expressing the worries and anxieties that individuals carry every day and the hope for what is to come. It probably doesn't seem like it's directly related to clothing design, but I wanted to capture the complicated emotional state of society in a physical form. That's what I considered while designing."
BETWEEN REALITY AND FANTASY
The fashion show opened with a series of unisex looks, with polka dots and prints repeated in pajama sets, while giving way to eccentricity. Surreal looks were then followed by parkas and hats that evoked the Evangelion units, and the costumes of pilots Shinji Ikari, Asuka Shikinami Langley, and Rei Ayanami in the series.
The straight-cut coats were complemented by long satin straps with ruffles in contrasting shades of yellow, green, and blue. But to find out more about the collection and dive right into that universe, we leave you above the virtual fashion show of Undercover "Evangelion" for Fall 2021.