READ IN: Español
The Japanese firm UNDERCOVER has left the Paris Fashion Week public speechless with a collection that surrenders to total black and says goodbye to the urban aesthetics we assumed in its new collection.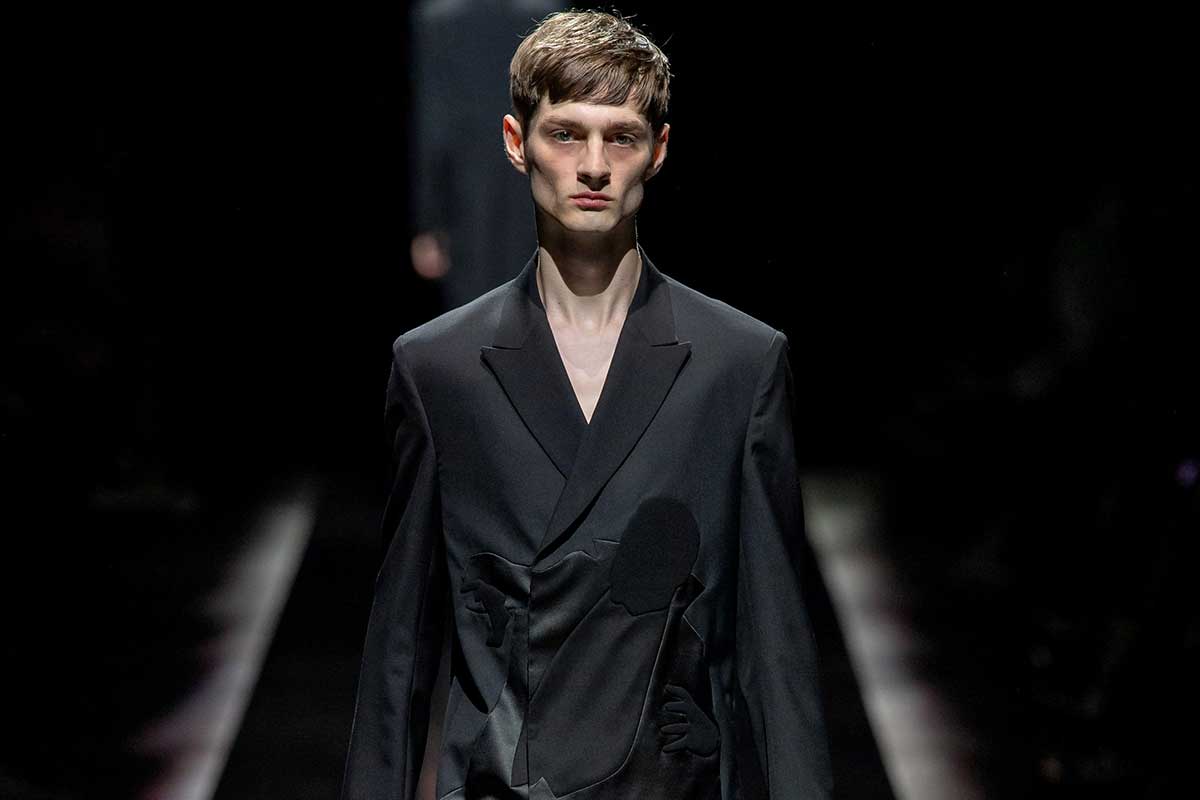 UNDERCOVER changes urban aesthetics for the total black suit
No garments with graphics and slogans. Tailoring is UNDERCOVER's new approach, which now emphasizes craftsmanship, the elegance of black and a vampiresque aura that distilled each outfit on the catwalk. Monochrome has been the main protagonist in a range of colours that tended, of course, towards black, with slight touches of blue, grey and brown. A palette of sobriety and formality that highlighted more the details of each piece, the confection, the fabric and the structures, such as the trousers with cuts in the knee that could only be perceived in movement. The absence of excesses to highlight what is important.
Elegant shirts, blazers and tight coats. An imaginary that recreated a horror movie, with bloodthirsty vampires parading down the catwalk with a halo of enigma and dark darkness. Some garments had black and white photographs of Cindy Sherman printed on them, while others showed some motif of the same cloudy aesthetics in contrast texture.
UNDERCOVER SS20 has displayed an air of formality, elegance and unbeatable polish, a change that attracts attention and is especially appreciated when all brands tend towards street.
UNDERCOVER SS20