READ IN: Español
UNIQLO, the Japanese fashion retailer, has revealed that on October 6th at 10am it will open the doors of its second shop in Madrid, making it the largest UNIQLO shop in the Spanish market.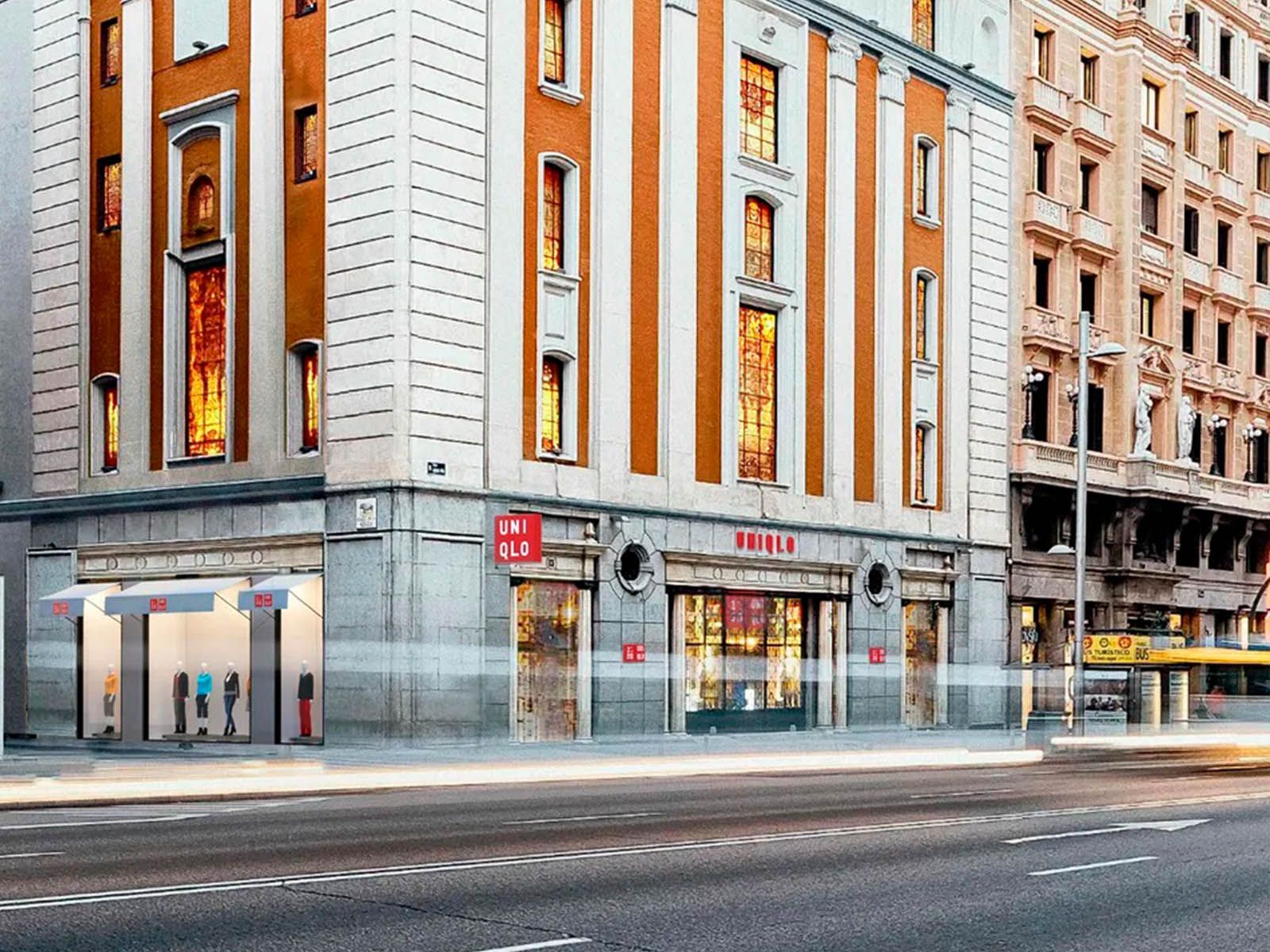 Located in the emblematic building at Gran Vía 37, which originally housed the well-known Avenida cinema and the Pasapoga showroom, the new shop will feature the brand's recognisable architecture characterised by combining simple, modern elements with historic elements of the building such as chandeliers, mirrors, marble staircases and coffered ceilings.
This new opening reinforces the company's presence in the capital, positioning the brand as a new shopping destination on one of the busiest streets in Europe. With a retail space of more than 2,000 m2 distributed over four floors, the new shop will offer the opportunity to shop the LifeWear collections for men, women, children and babies.
UNIQLO Gran Vía will become the company's sixth shop in the Spanish market where it currently operates 5 other shops: PdG (2017), Glories (2017), Diagonal (2019) and La Maquinista (2021) in Barcelona and UNIQLO Serrano (2019) in Madrid. With the new opening, the Japanese firm strengthens its presence in Europe where it currently has a total of 68 shops.
This is Uniqlo's €14.90 viral bag, which is in stock, but it's flying out.