READ IN: Español
UNIQLO, the Japanese fashion retailer, today announced the opening of its second shop in Madrid in autumn 2022. Following the opening of its first boutique in 2019 on Calle Goya, one of the capital's most prestigious shopping streets, it will be on Madrid's Gran Vía where the new UNIQLO shop will present its collections. The new enclave will be located in the emblematic building at Gran Vía number 37 and will reinforce UNIQLO's presence in the Madrid capital; positioning the brand as a new shopping destination in one of the busiest streets in Europe.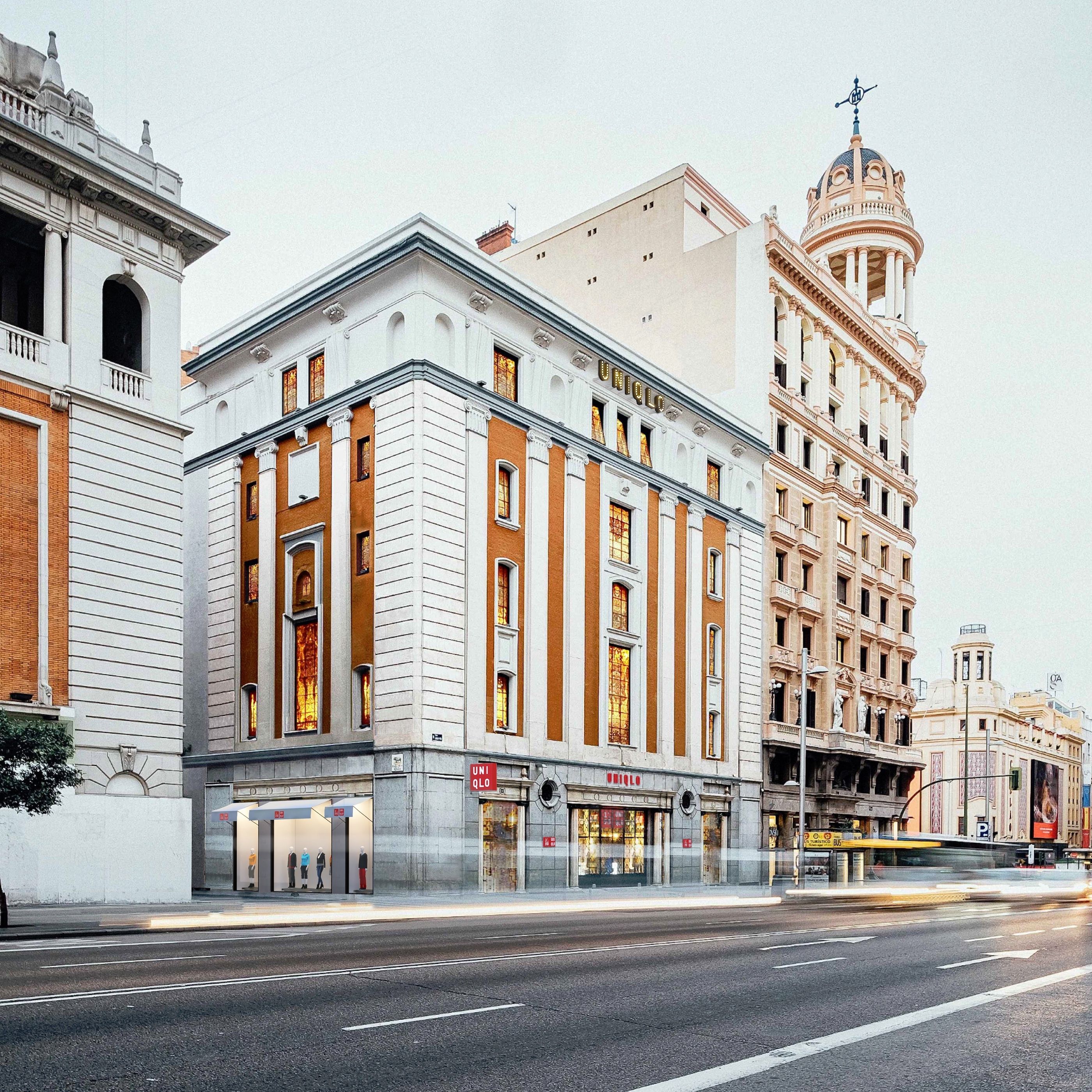 Kohsuke Kobayashi, Director de Operaciones de UNIQULO España, ha destacado la buena salud de la marca en el país gracias al apoyo de los españoles incluso durante los últimos años más complicados. Además, ha comentado que "la apertura de la mayor tienda UNIQLO en España hasta la fecha es un hito importante para la expansión de la marca en el país. Madrid es una ciudad llena de modernidad y tradiciones; un crisol de culturas y la Gran Vía, una localización inmejorable para continuar presentando nuestra filosofía LifeWear a los consumidores."
Kohsuke Kobayashi, COO of UNIQULO Spain, has highlighted the good health of the brand in the country thanks to the support of the Spanish people even during the recent difficult years. "The opening of the largest UNIQLO shop in Spain to date is an important milestone for the brand's expansion in the country. Madrid is a city full of modernity and traditions; a melting pot of cultures and the Gran Via, an unbeatable location to continue to present our LifeWear philosophy to consumers".
The new UNIQLO shop will have four floors and more than 2000m2 where the brand's iconic products for men, women and children will be displayed; known for their minimalist style, timeless design and high quality, reflecting the LifeWear philosophy. The second UNIQLO shop in Madrid will become the brand's largest in Spain.
In addition, UNIQLO will hire a team of around 200 people to deliver the best customer experience the Japanese company is known for. The recruitment process has already started with the activation of a website that can be used by candidates to submit their applications.