READ IN: Español
Pierpaolo Piccioli presented his Pre-Fall 2018 proposal in Tokyo. A collection that showed us that Valentino has been able to adapt to the new demands and current codes of the market.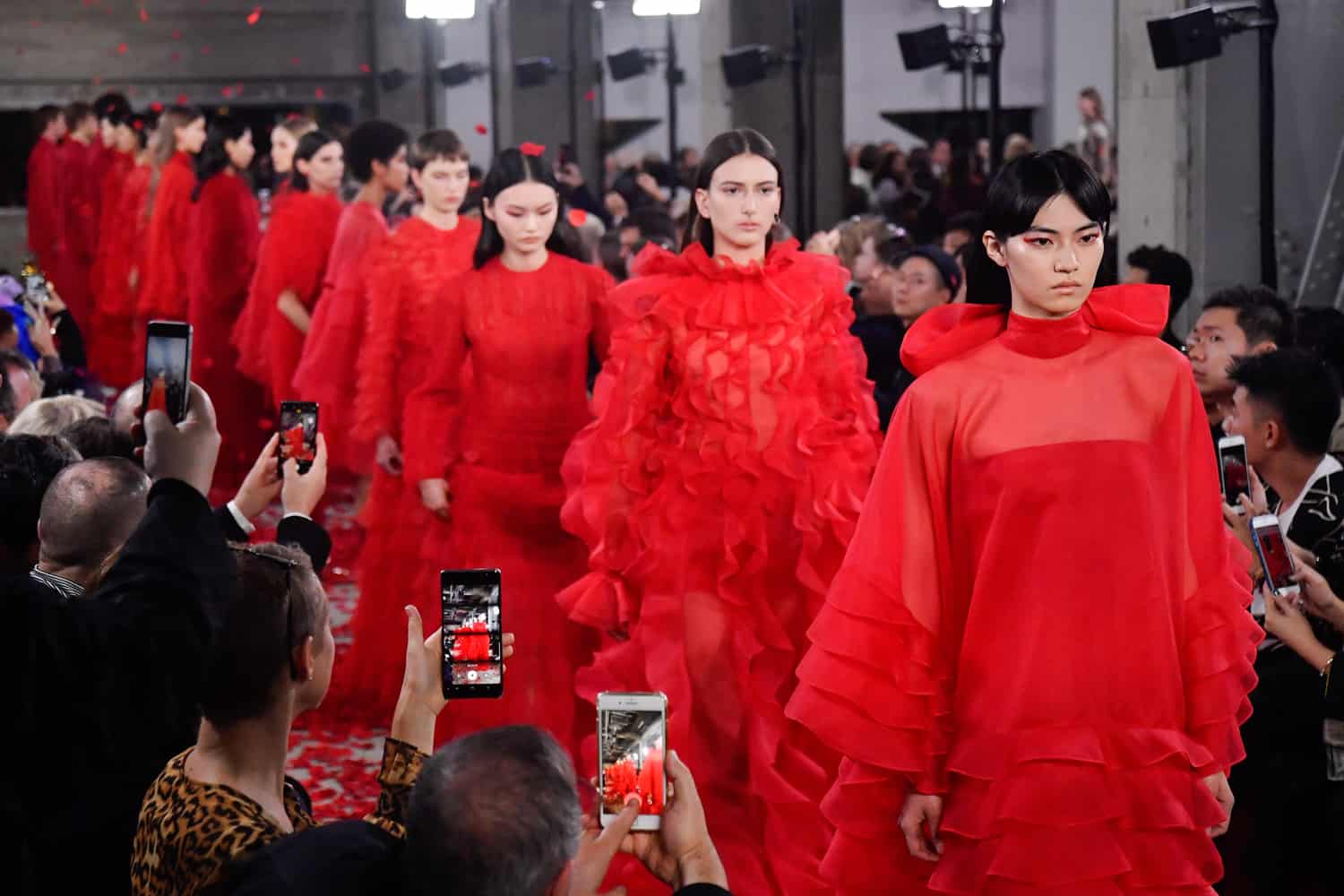 At a time when cultural sensitivities in the fashion world are on high alert, Piccioli decided to explore the subtleties of the host country with its touching characteristic elegance, focusing especially on the wabi-sabi, which finds beauty in imperfection.
"Western culture is symmetry, perfection, static beauty, while wabi-sabi is closer to the idea of harmony, of inner grace. Time passes and adds, it does not take away. It's really interesting for this moment – in the past, beauty was perfection, but I really feel that beauty is about diversity. – Pierpaolo Piccioli
Renaissance art was also evident in the purses produced in collaboration with Jun Takahashi of Undercover (which will only be sold in Valentino's shop in Tokyo). This was not the only alliance, they were joined by puffer jackets designed by Moncler and the surrealist self-portrait of 21-year-old artist Izumi Miyazaki that appeared applied to different garments.
Valentino: Pre-Fall 2018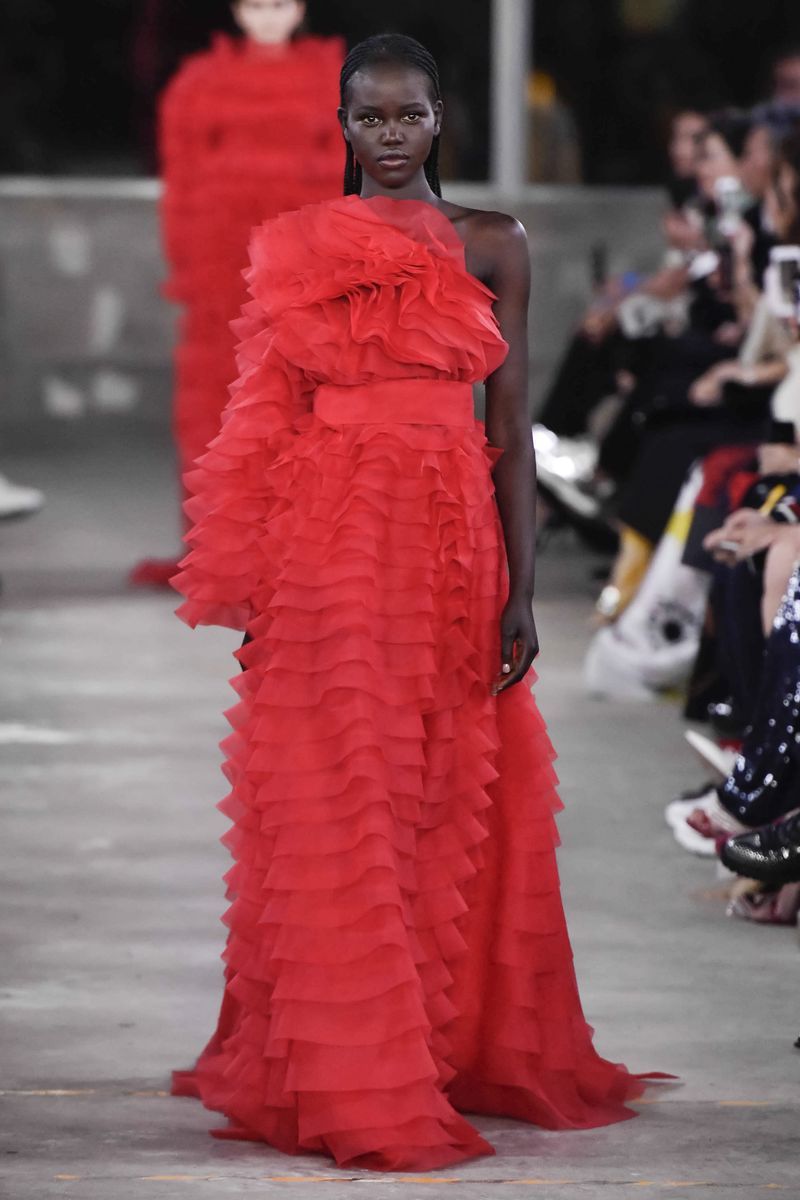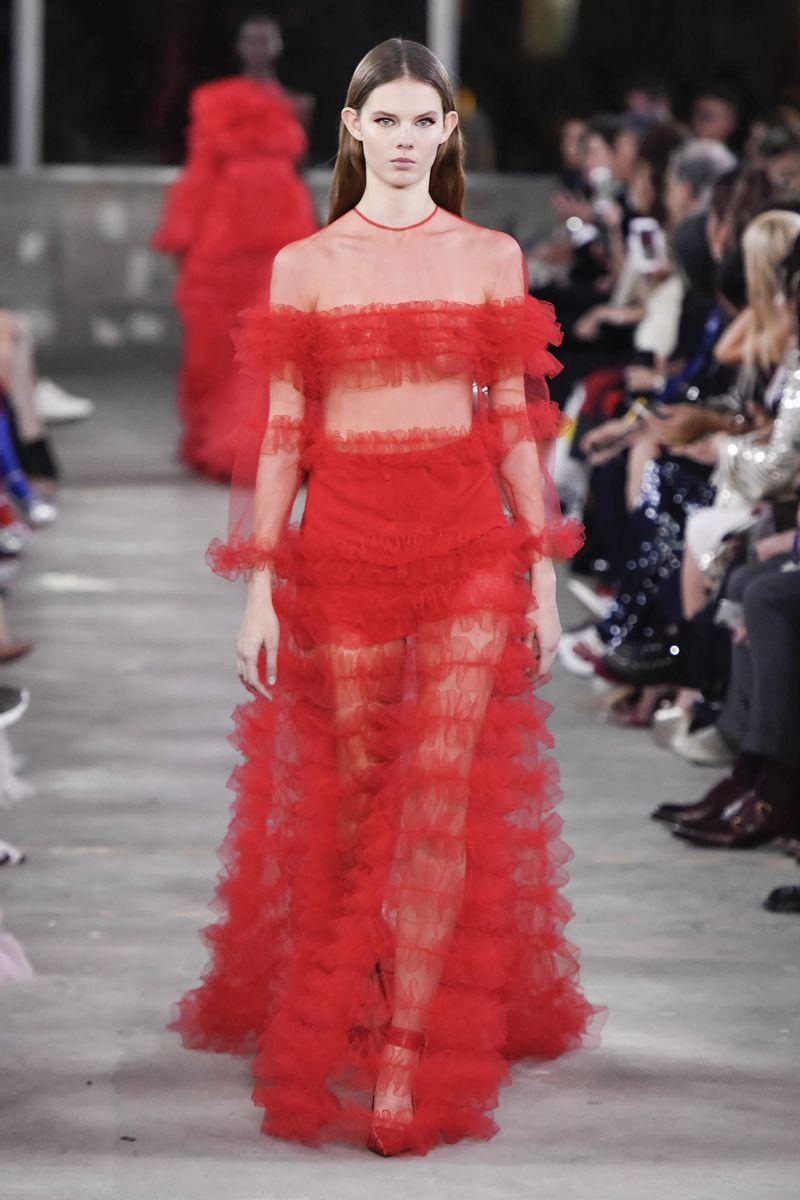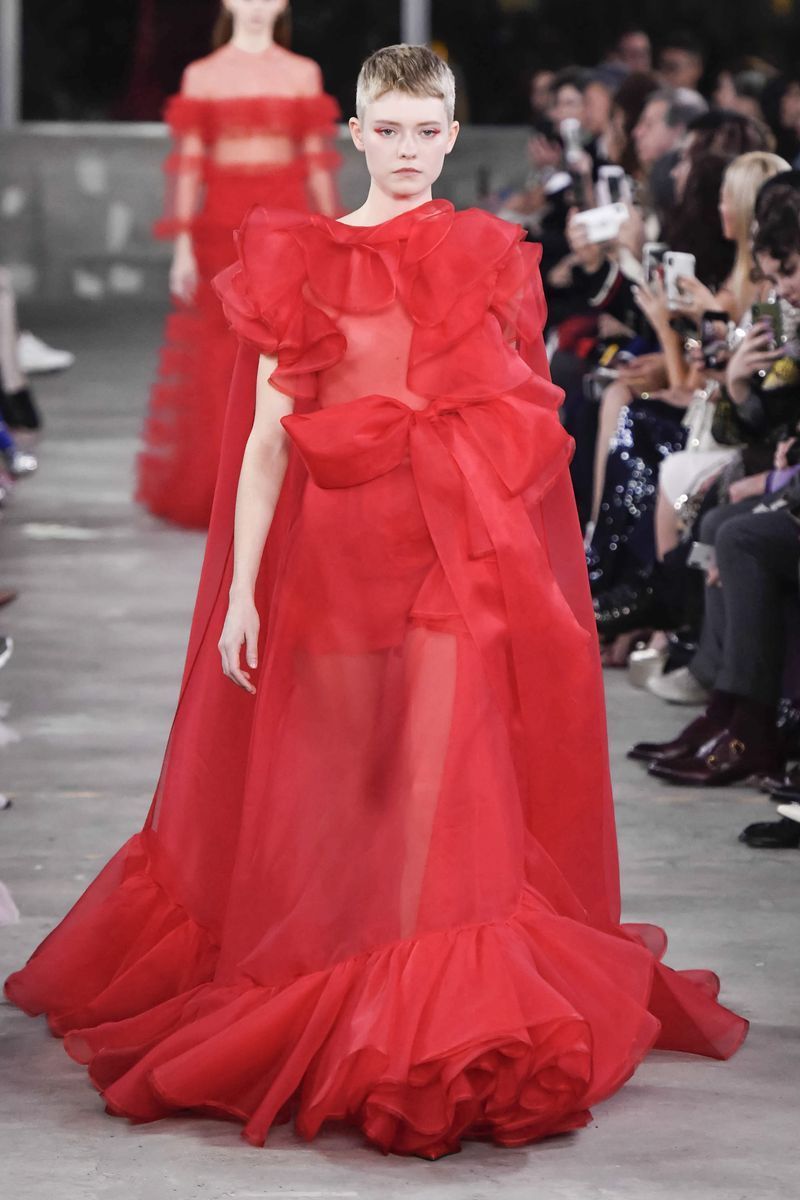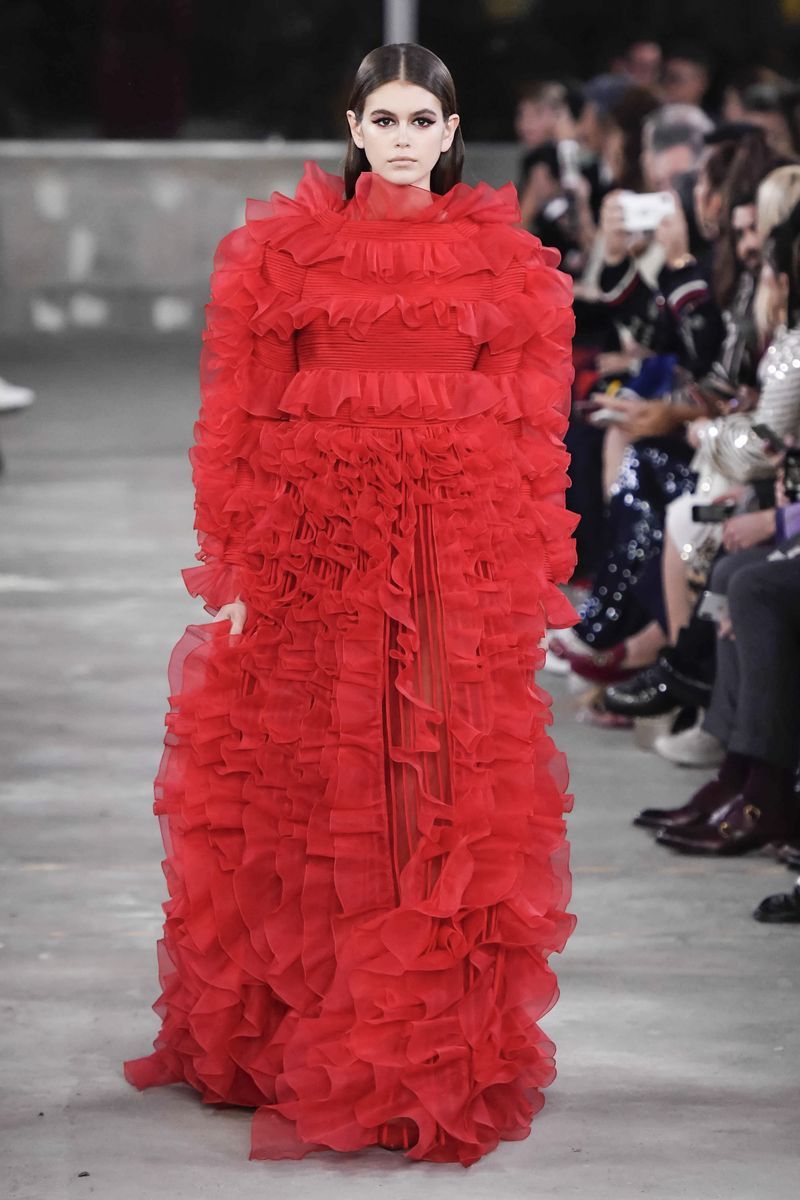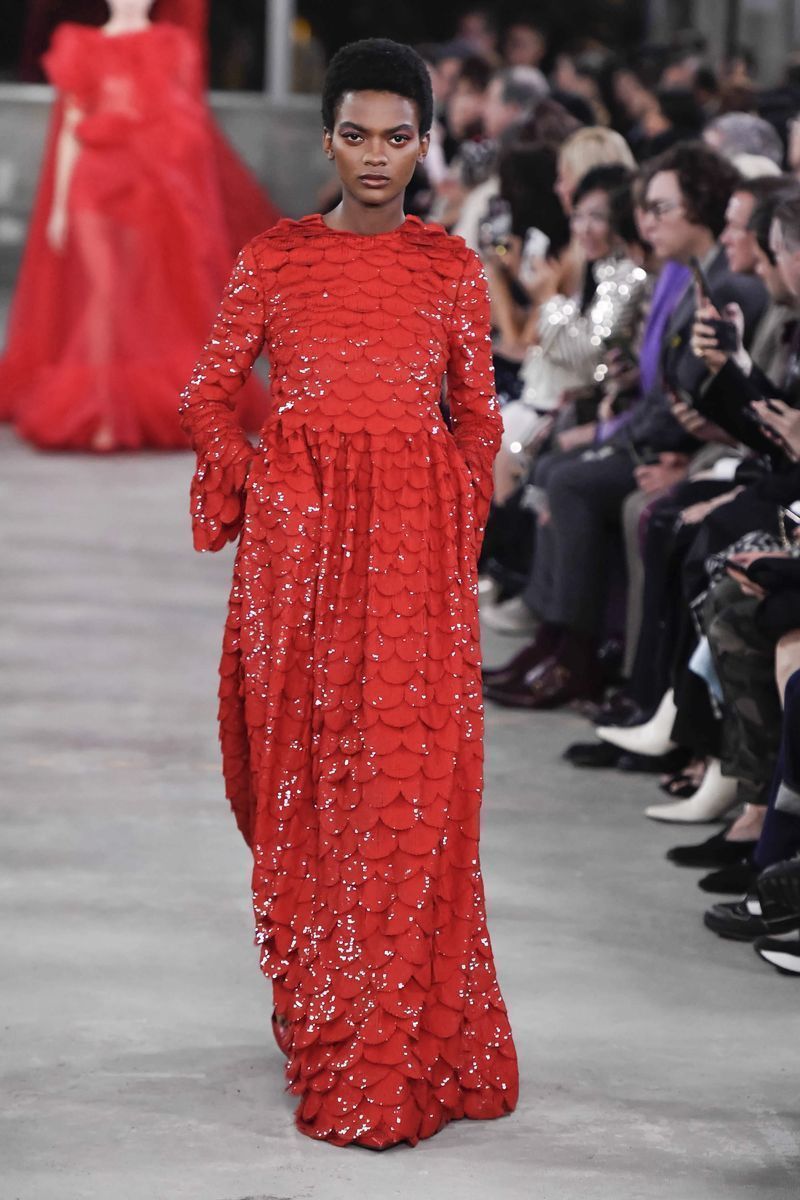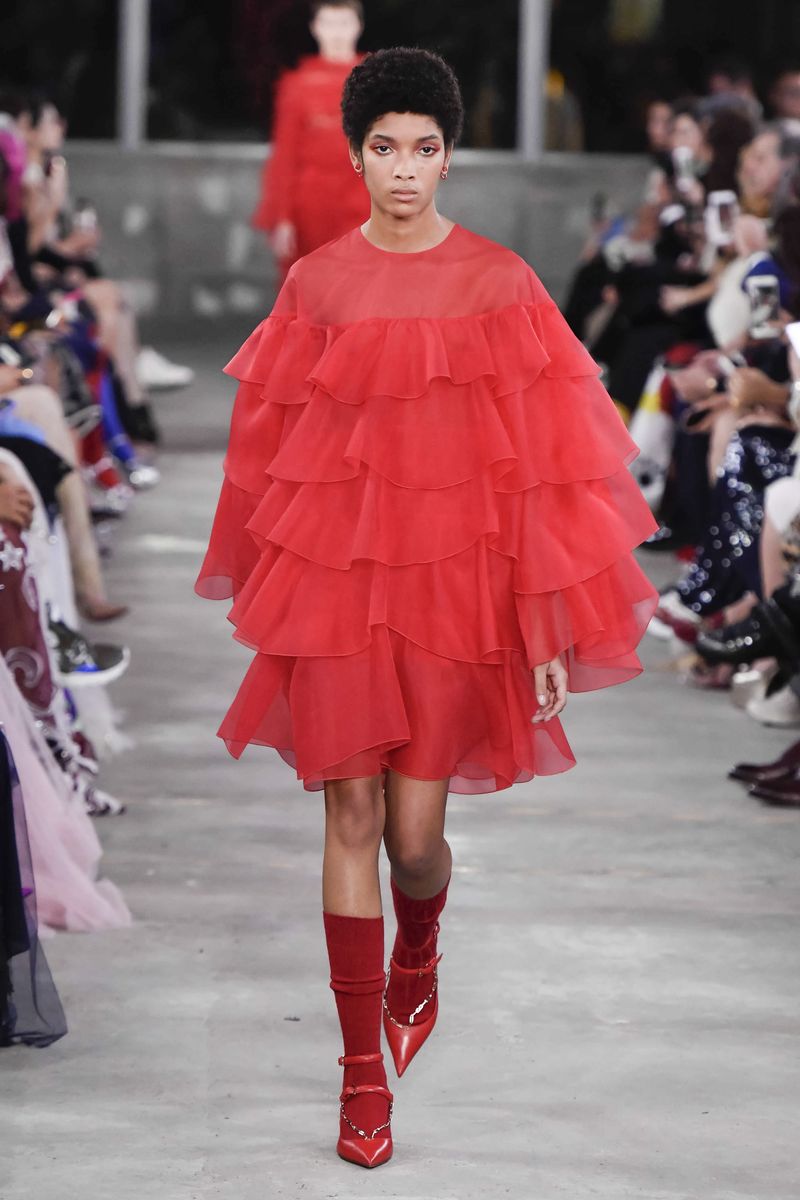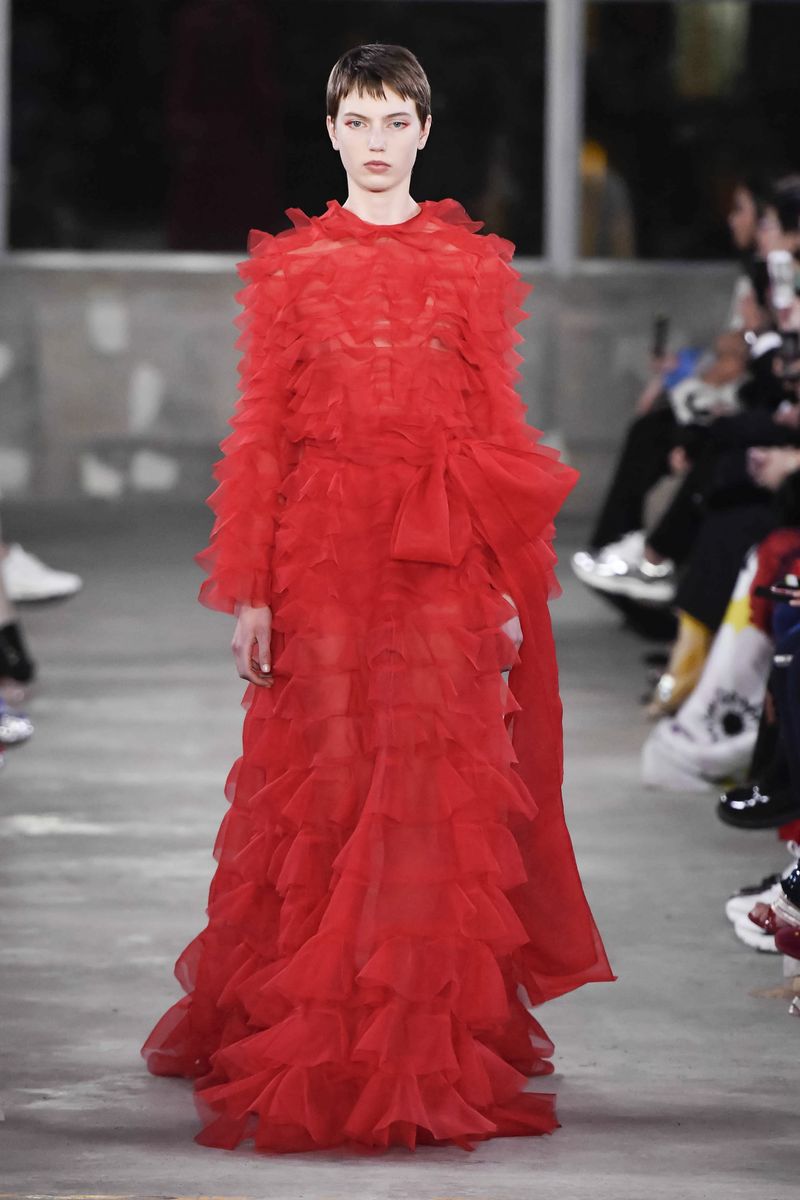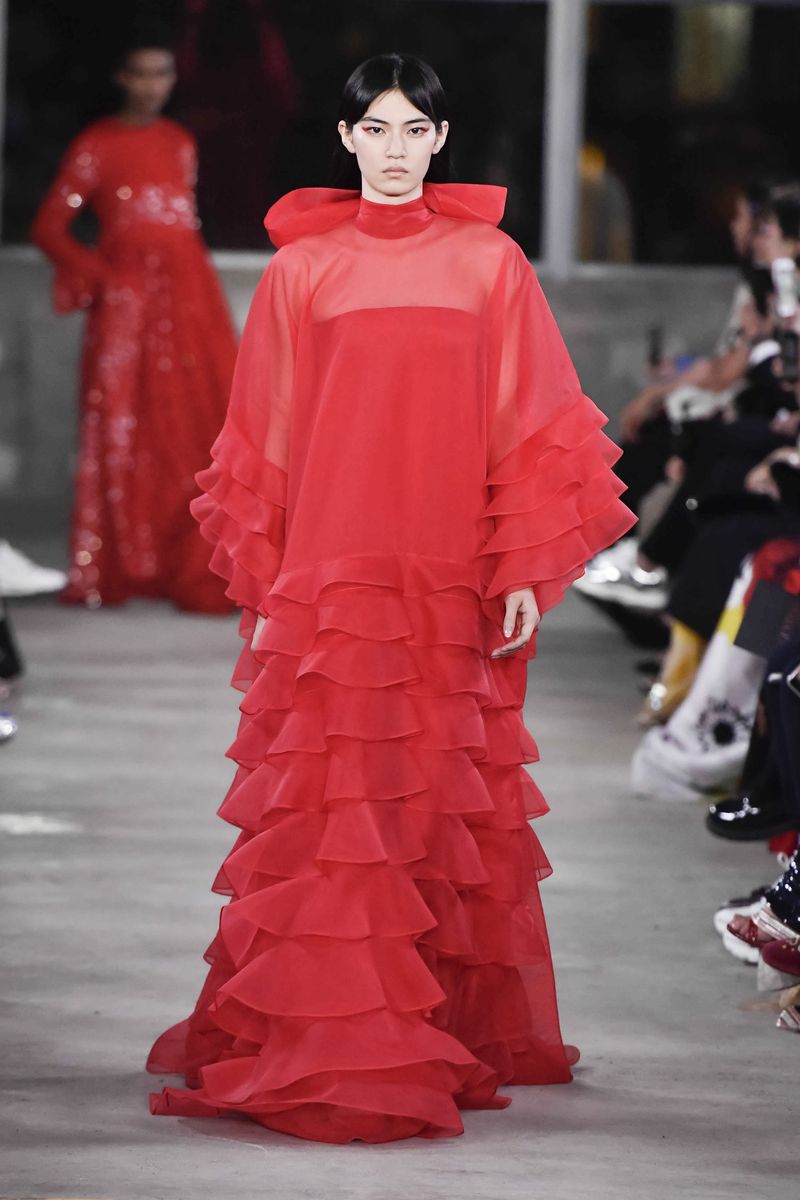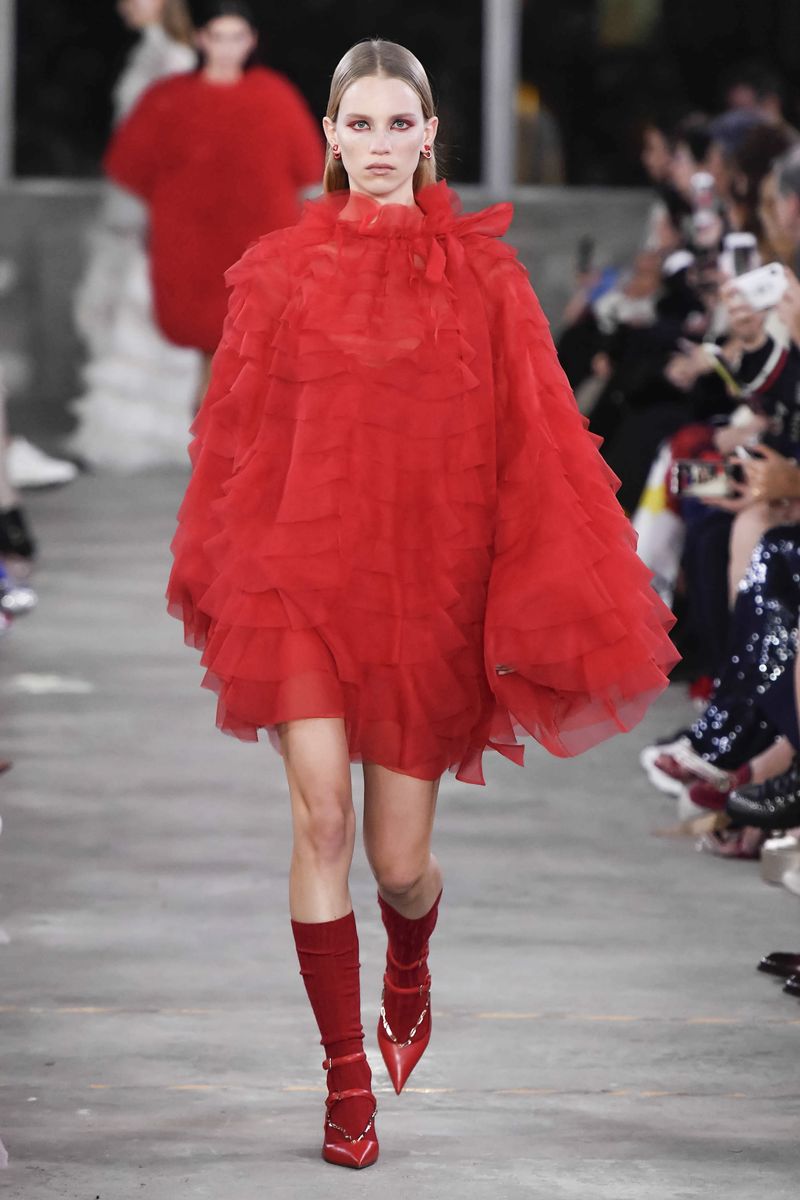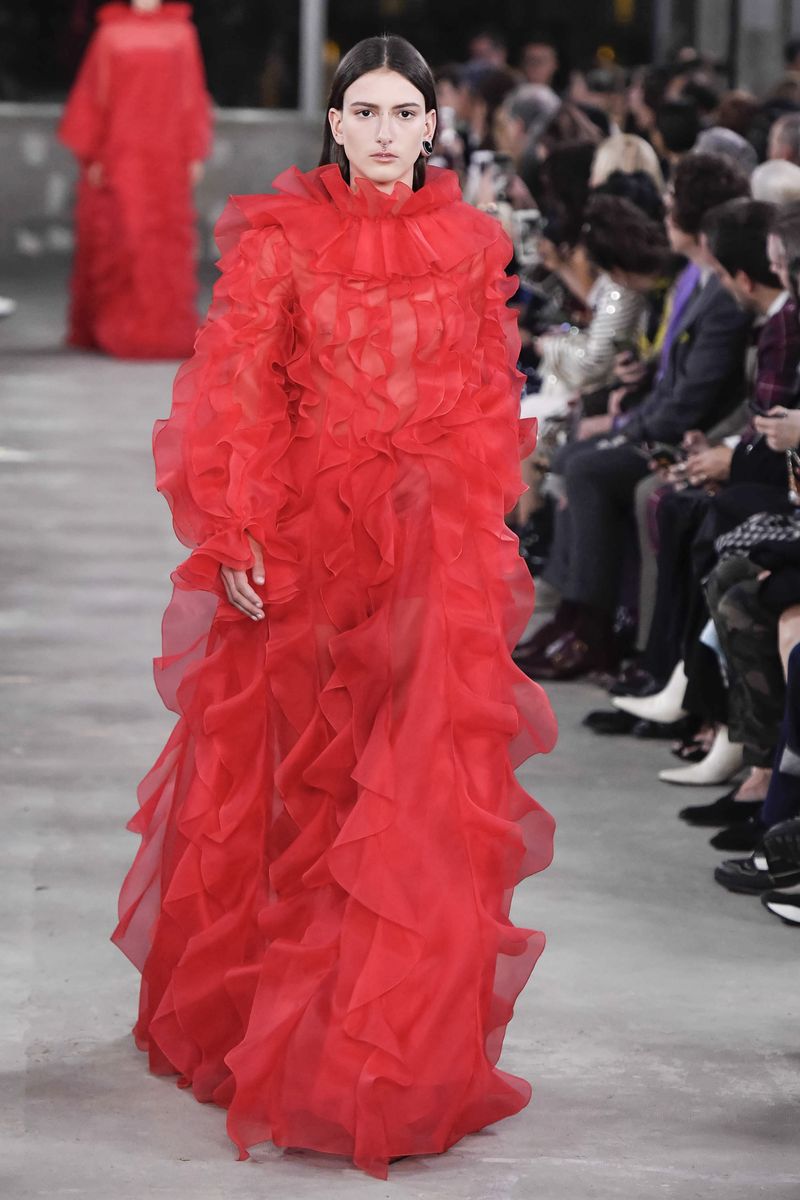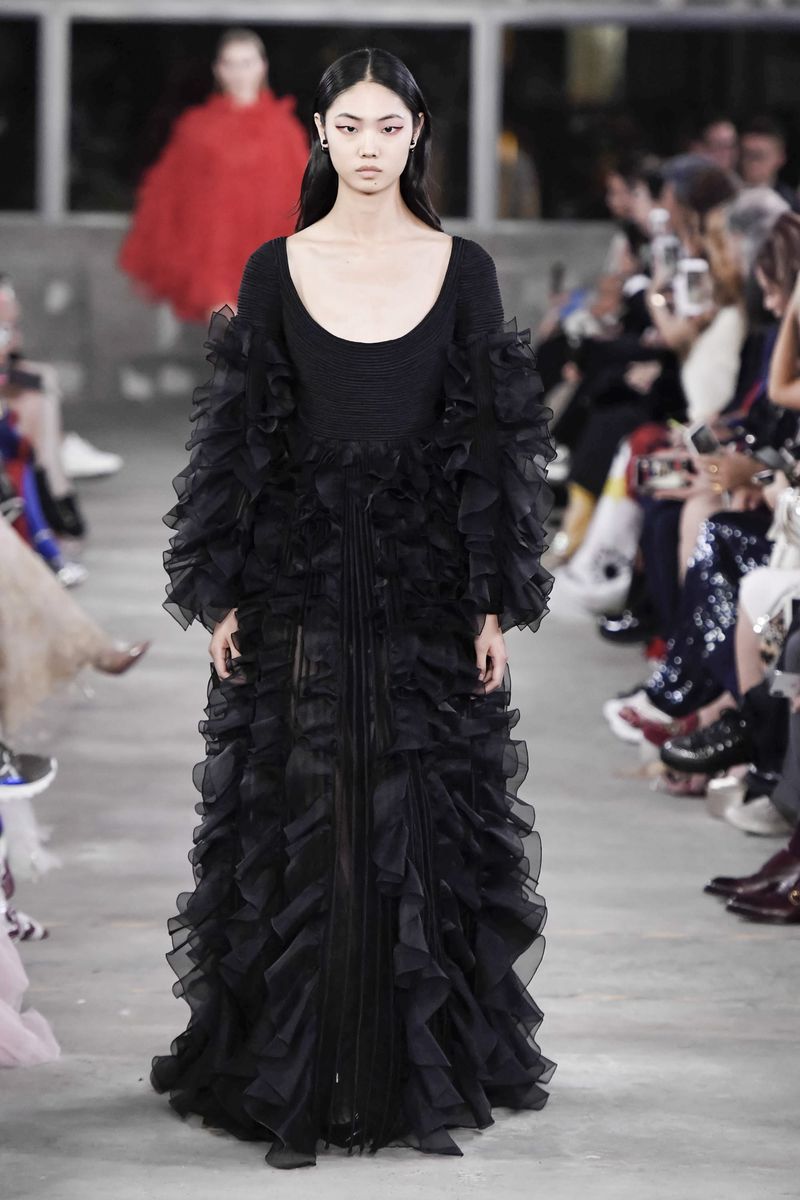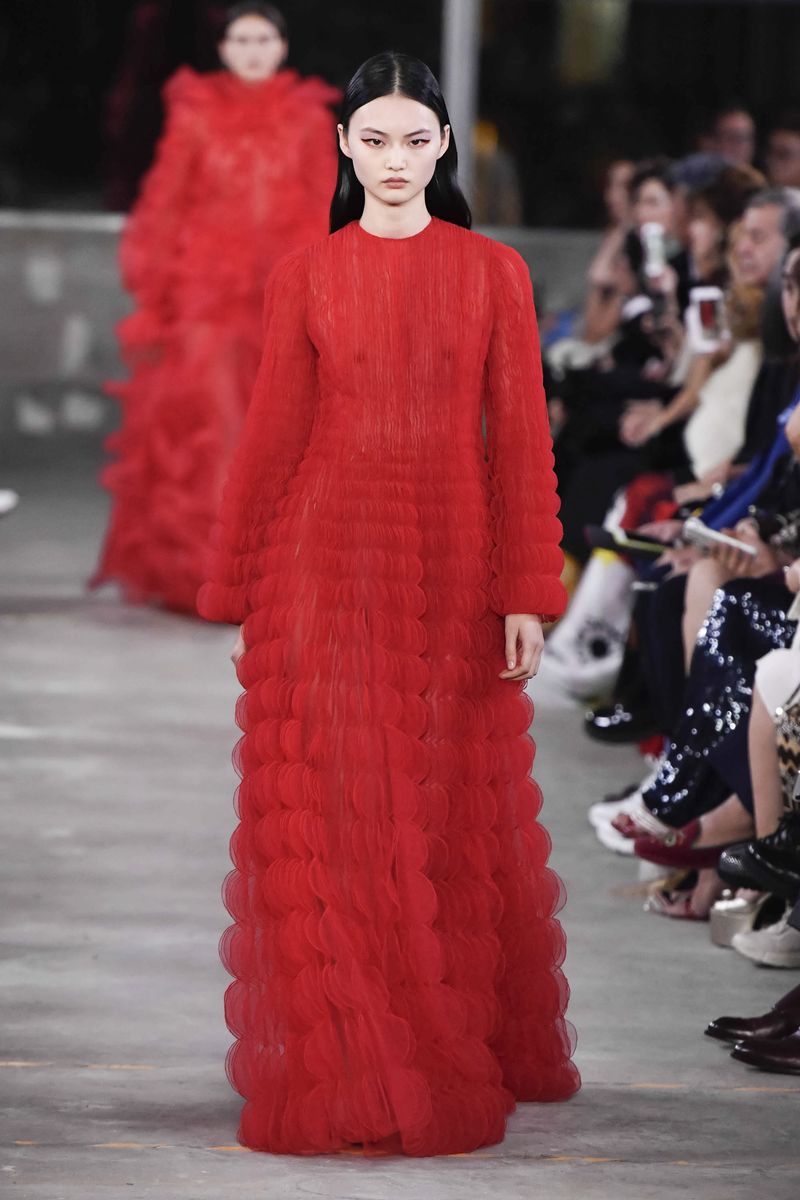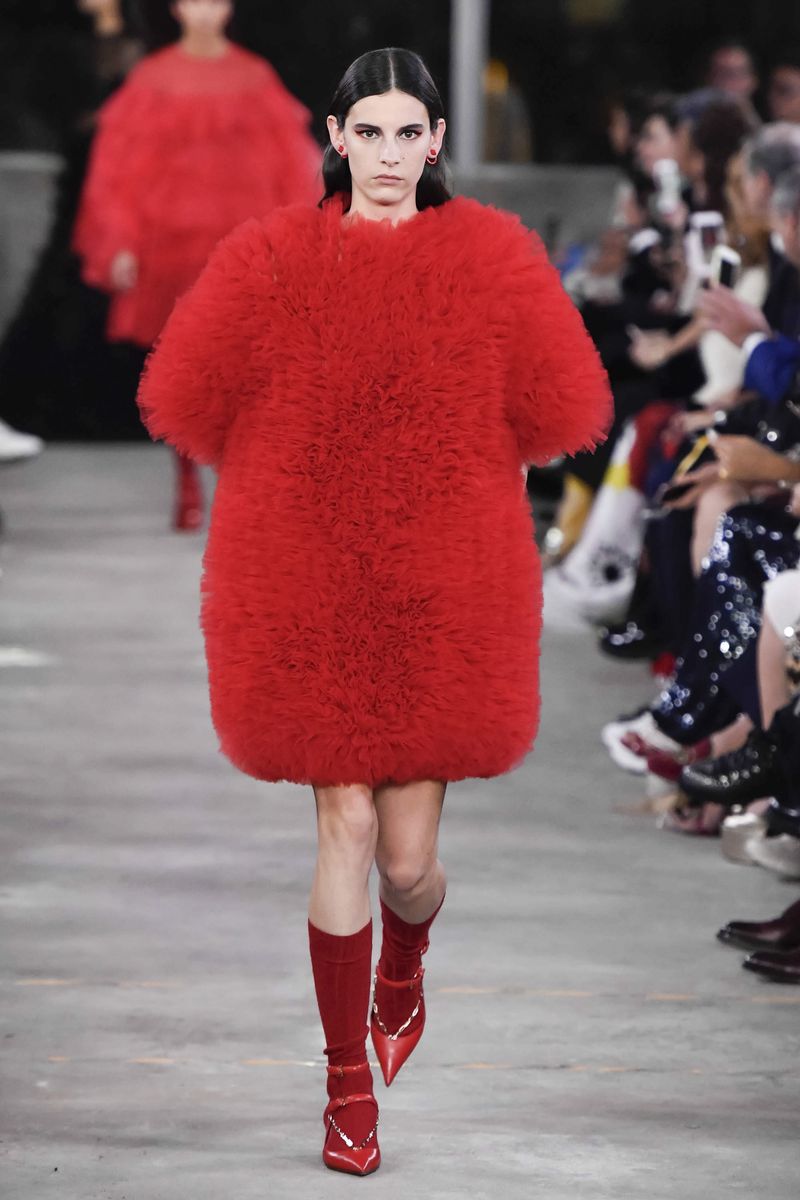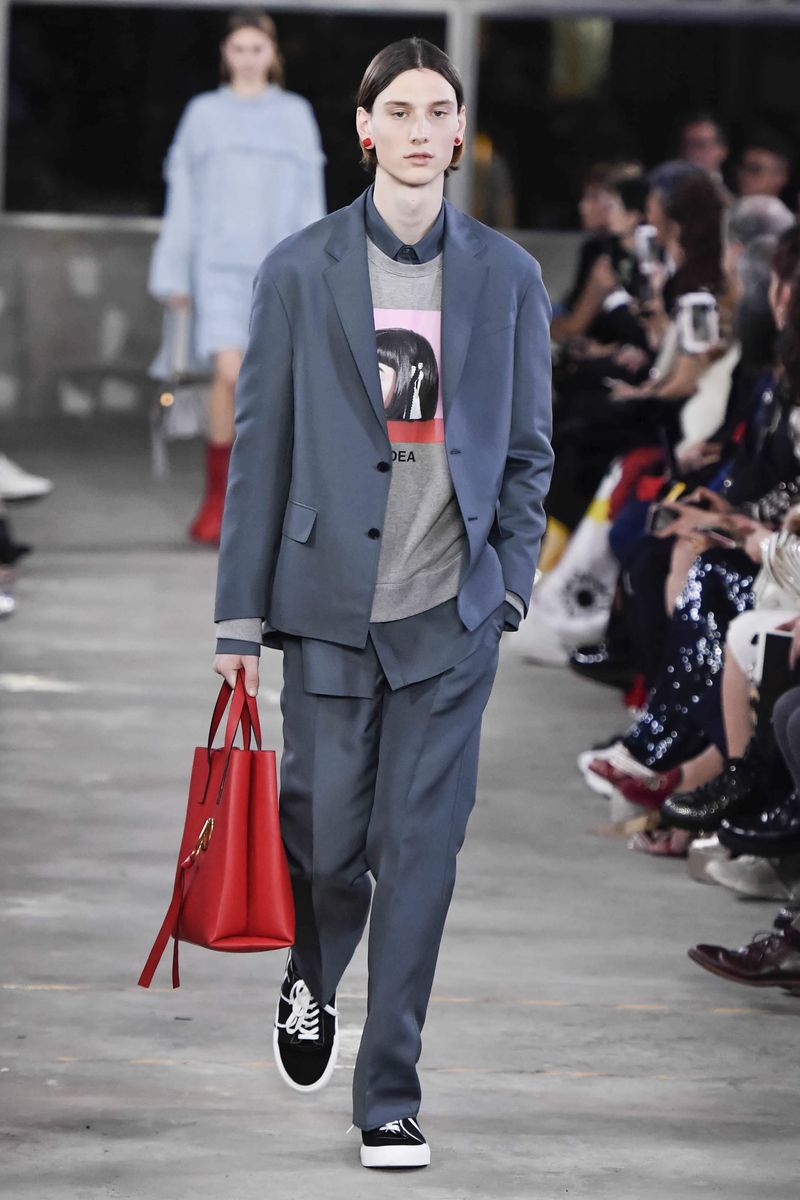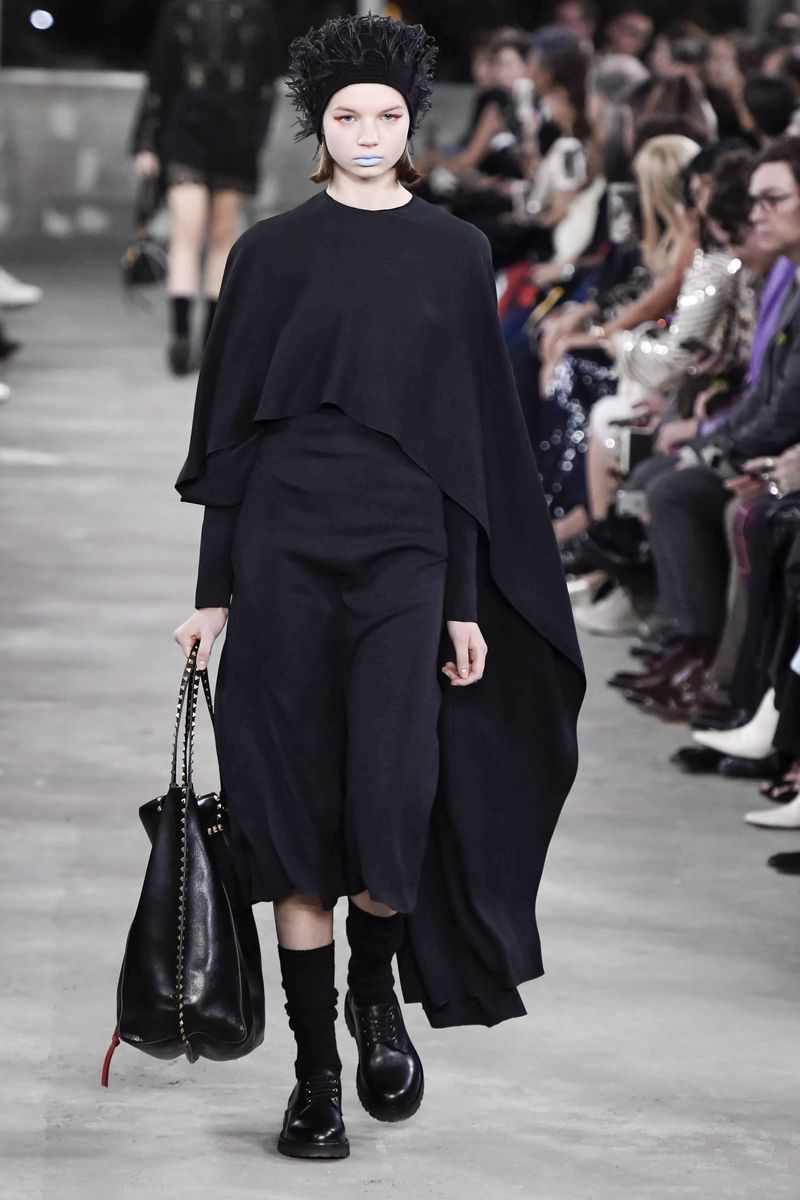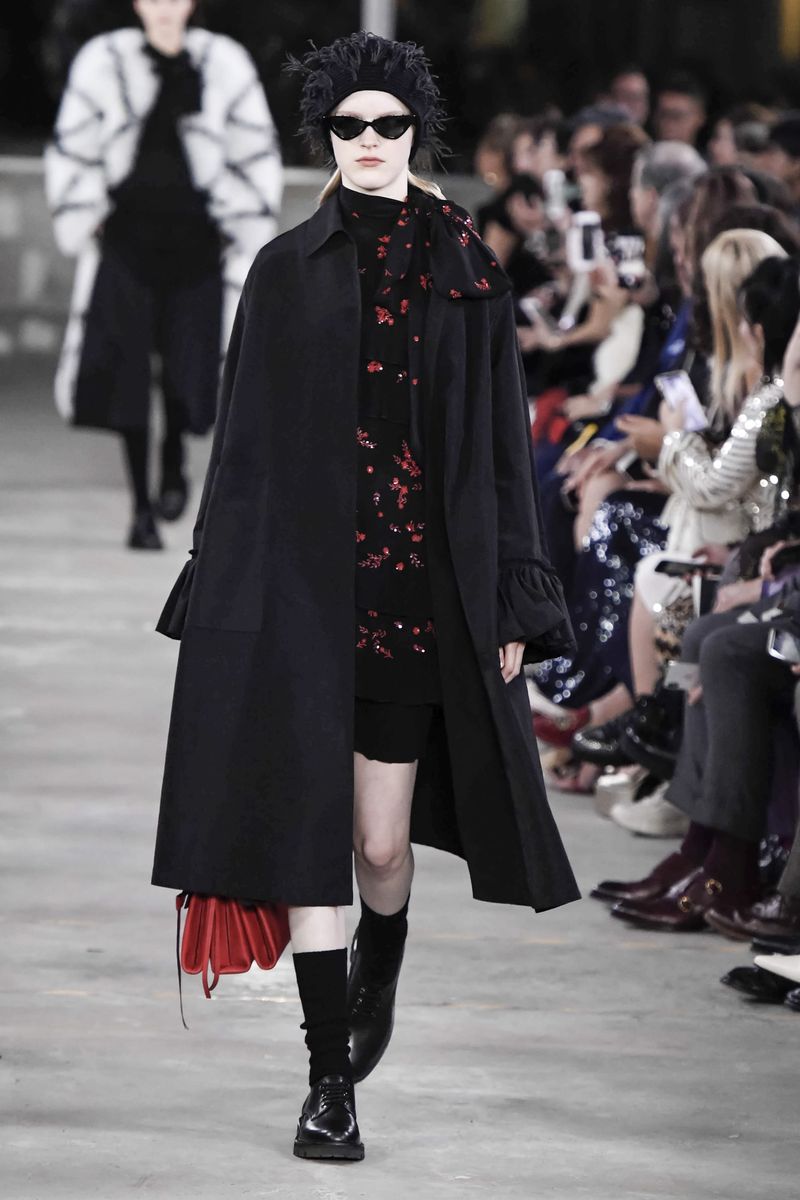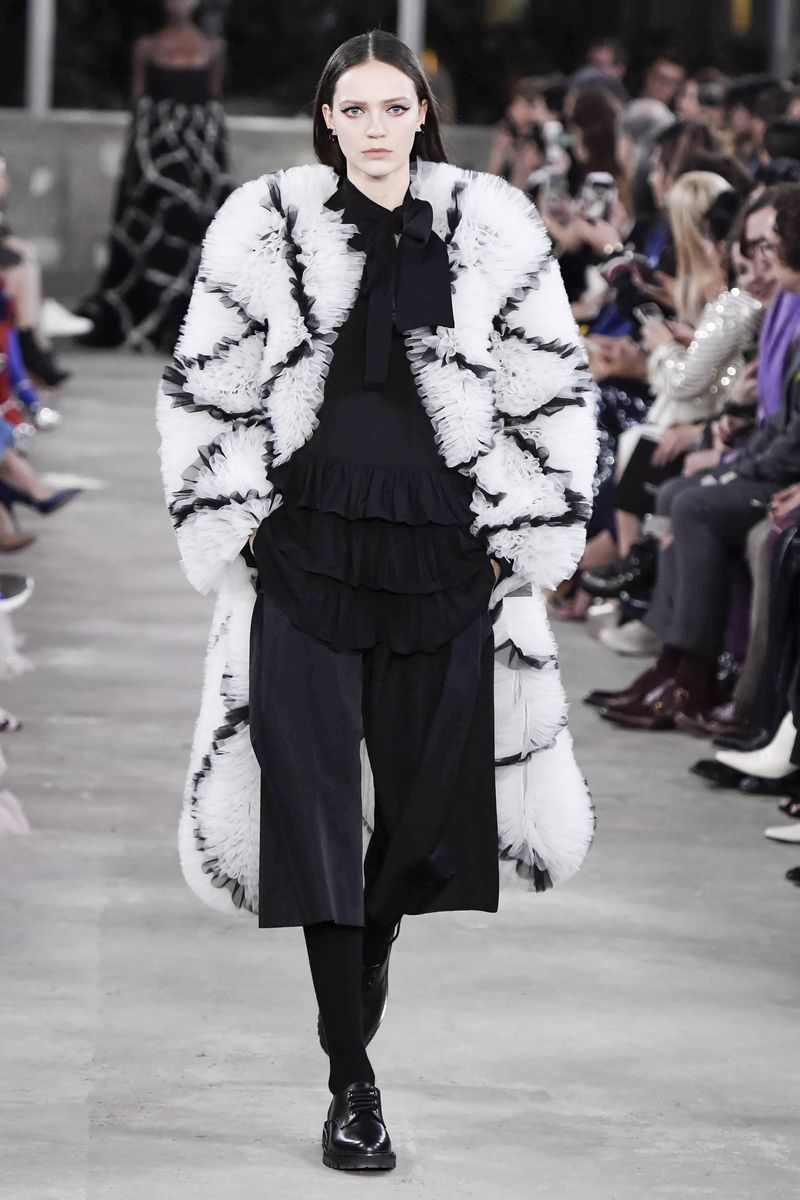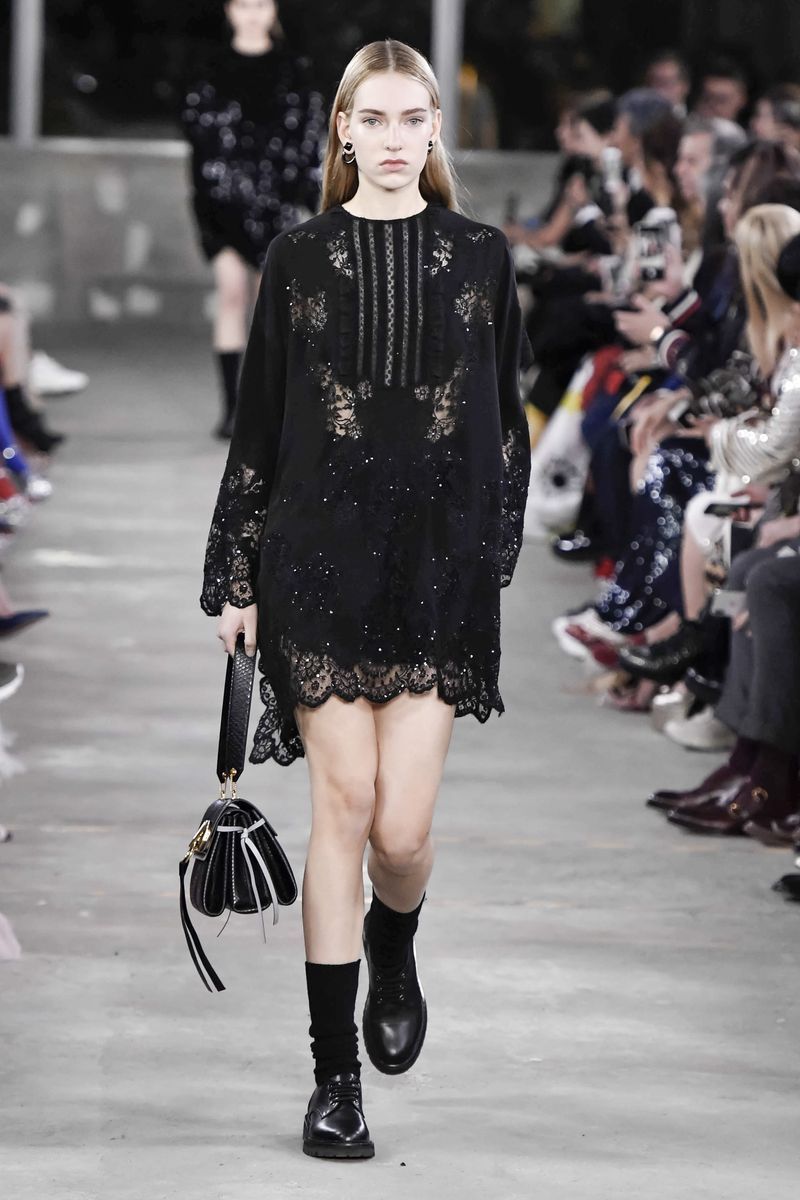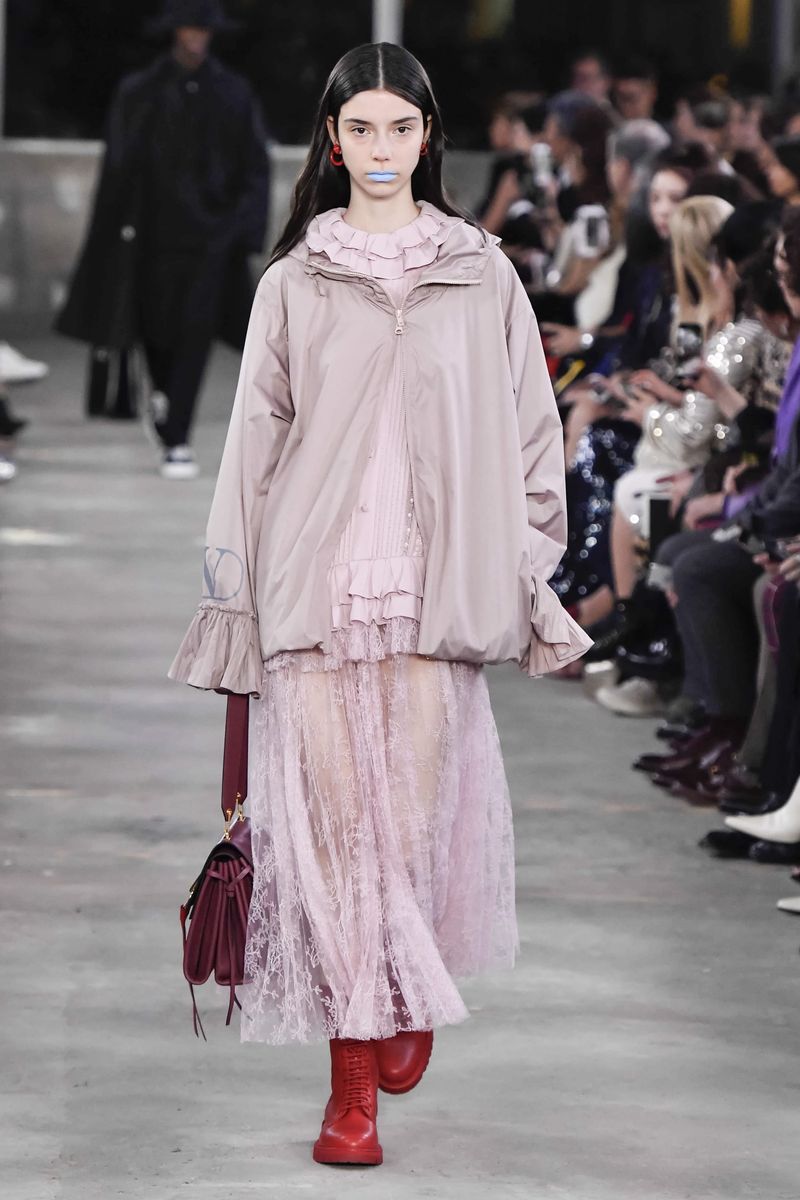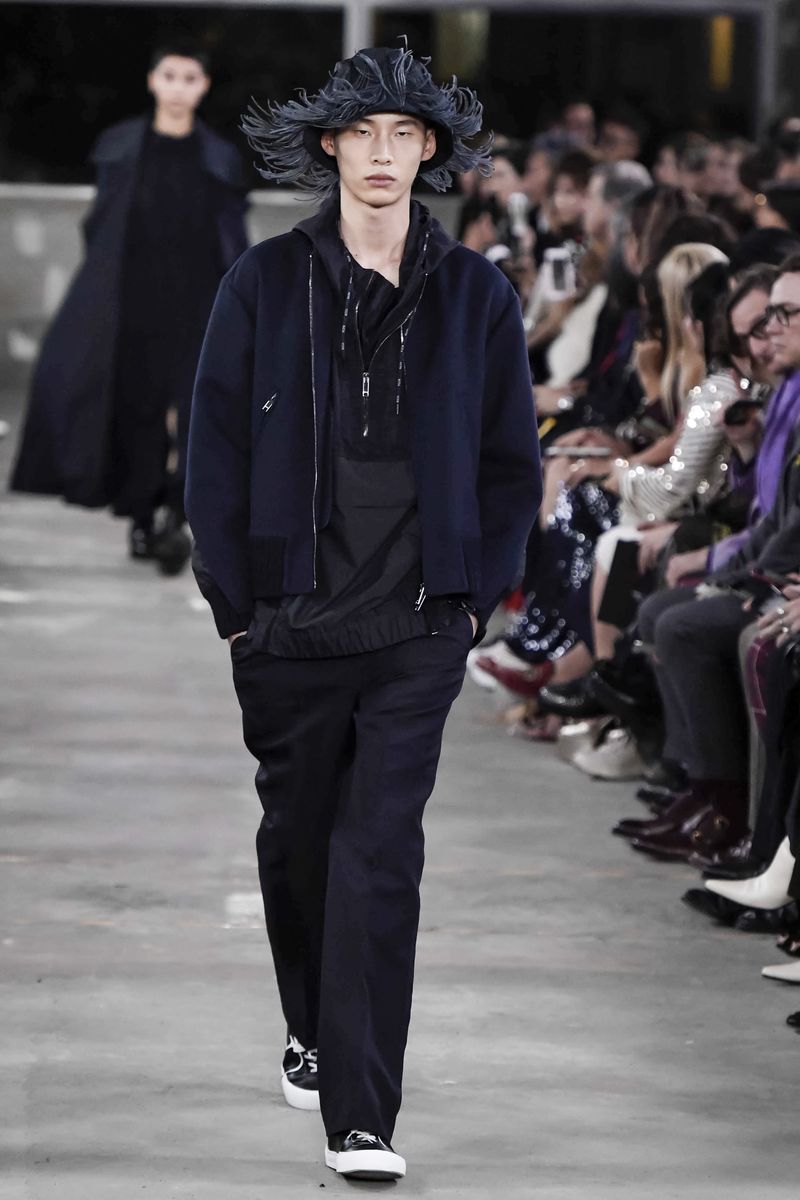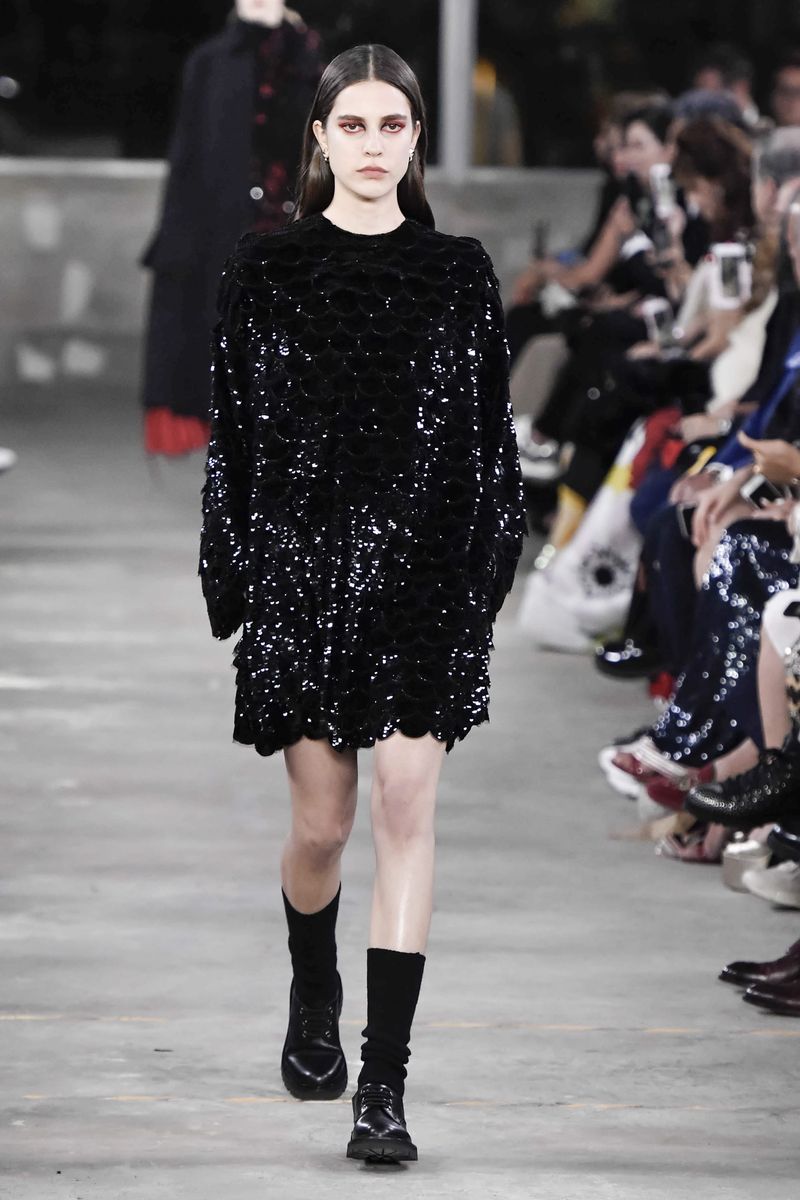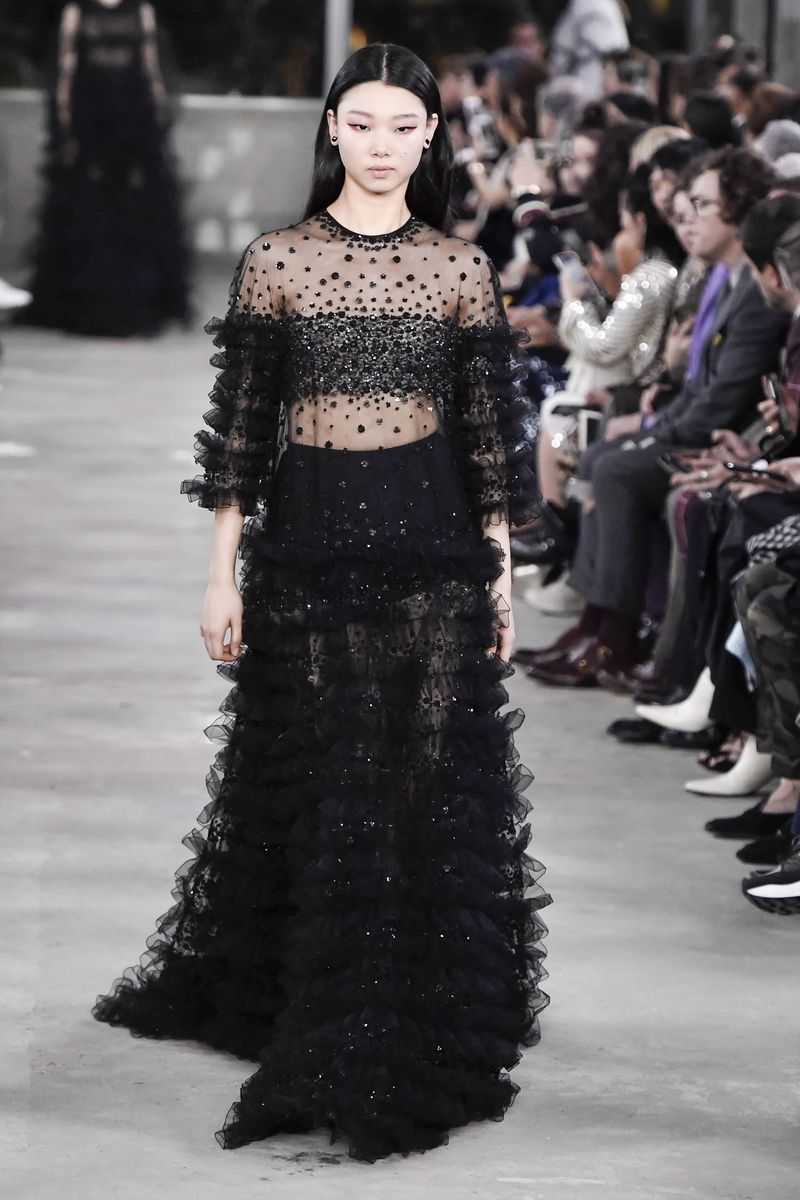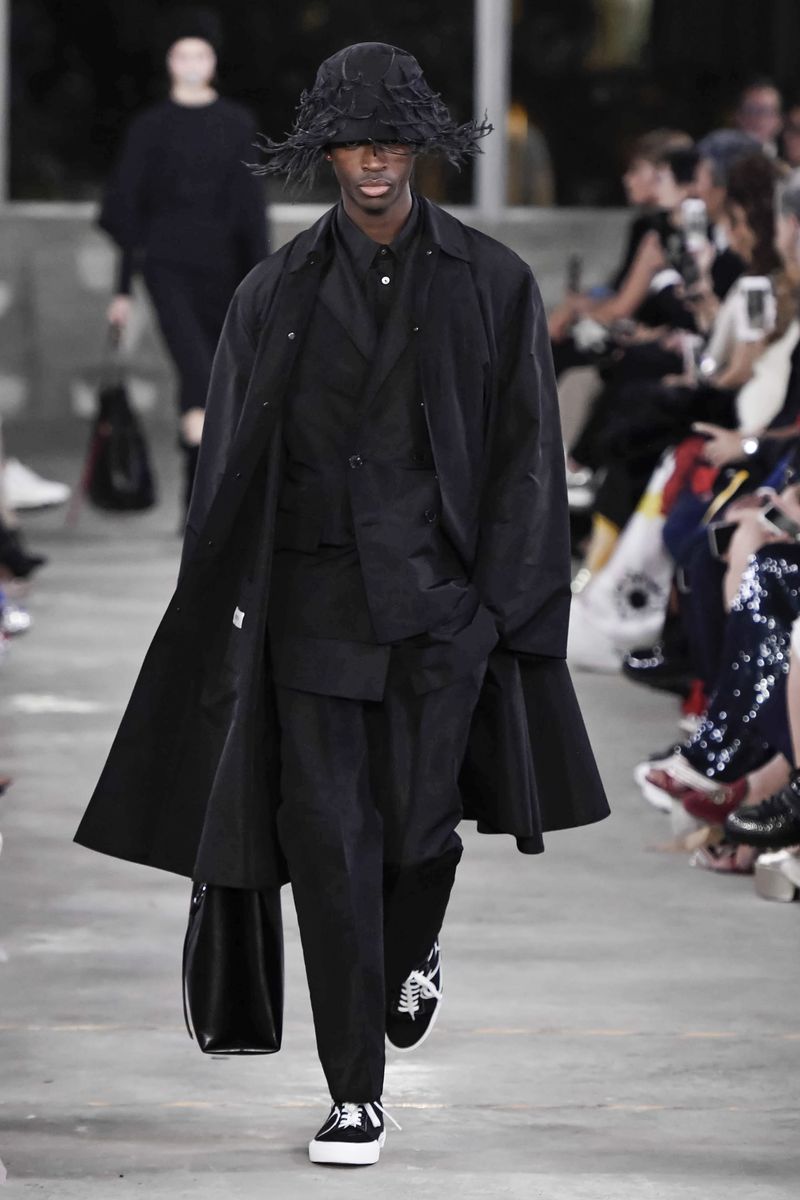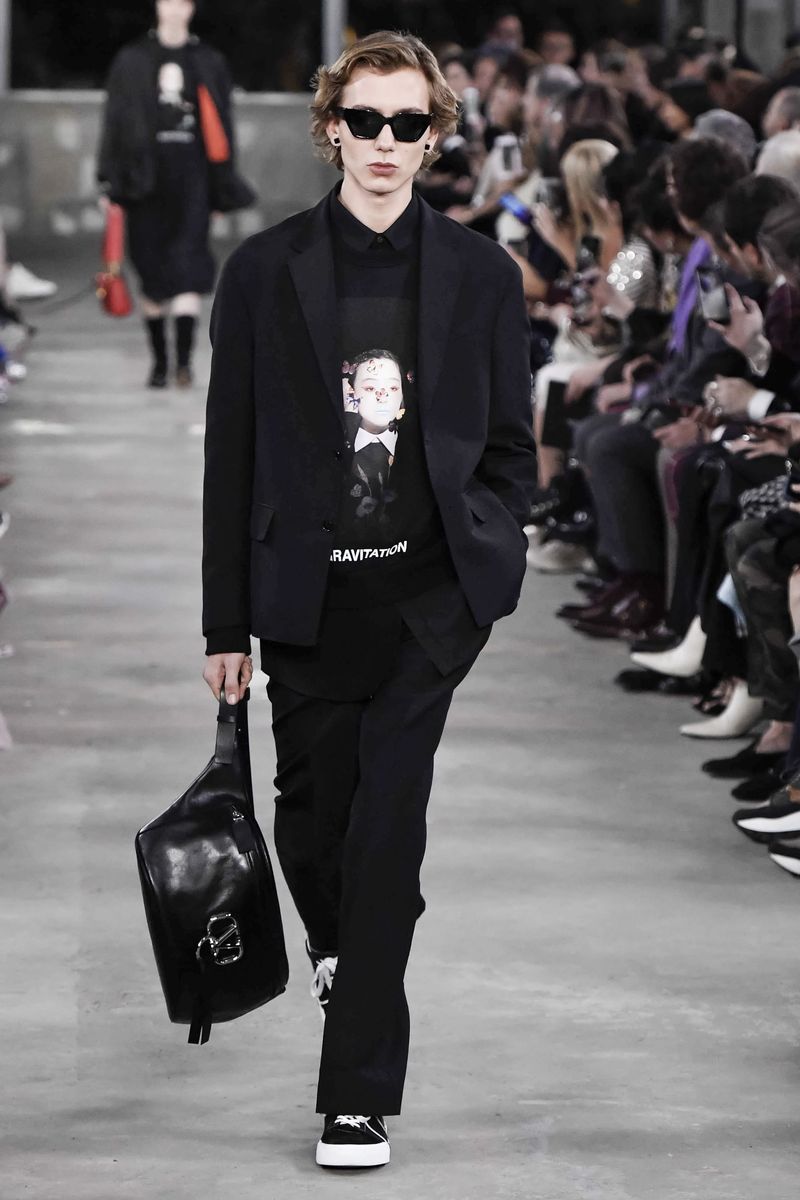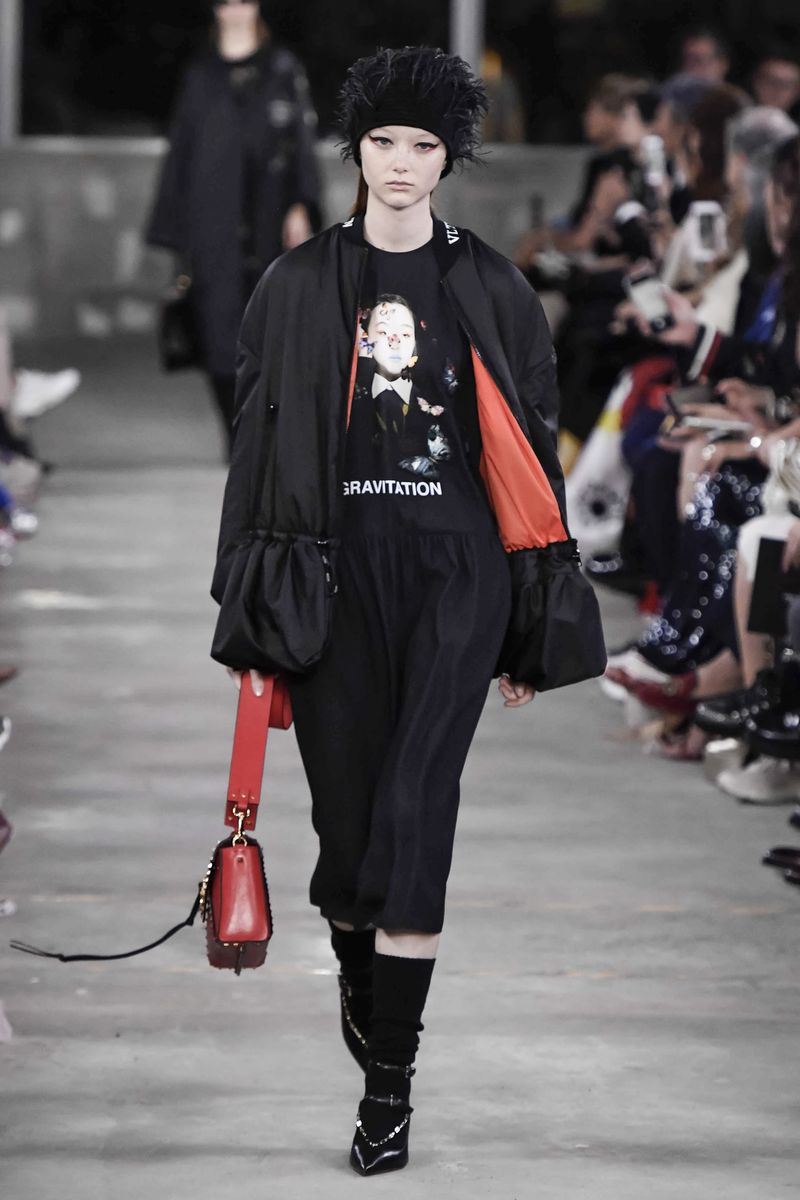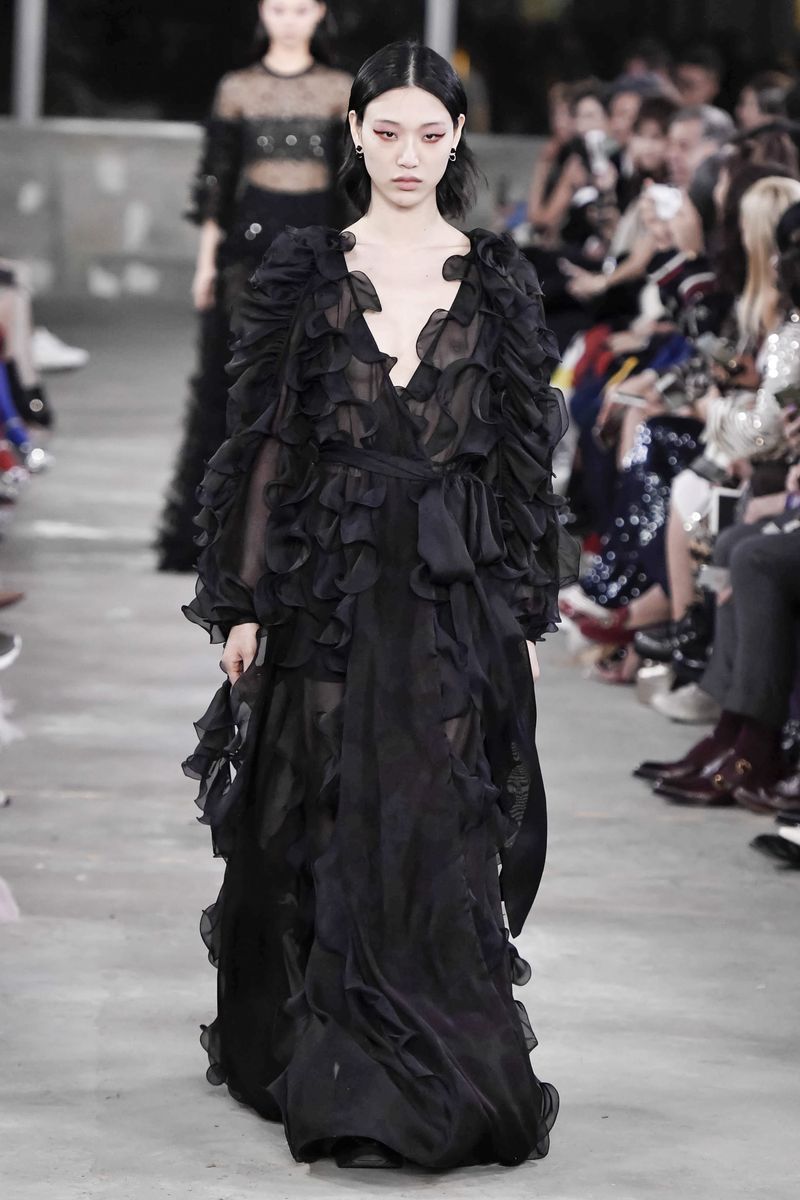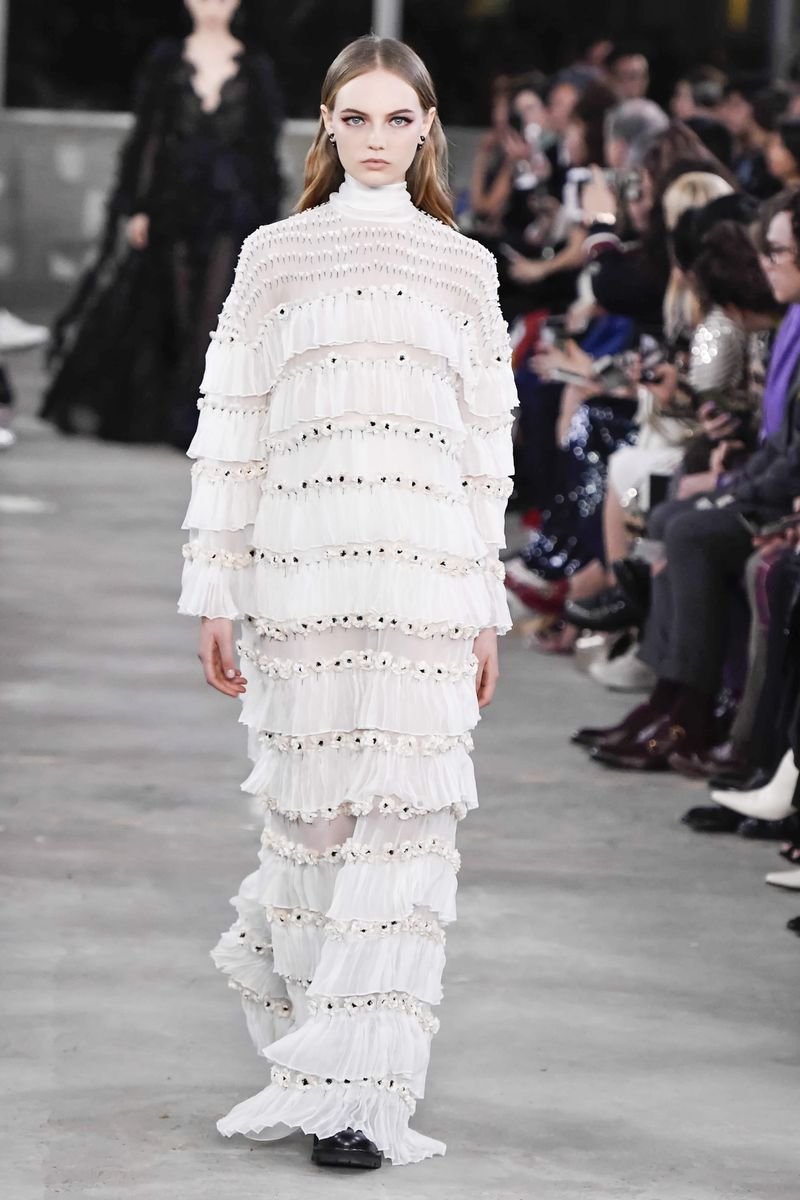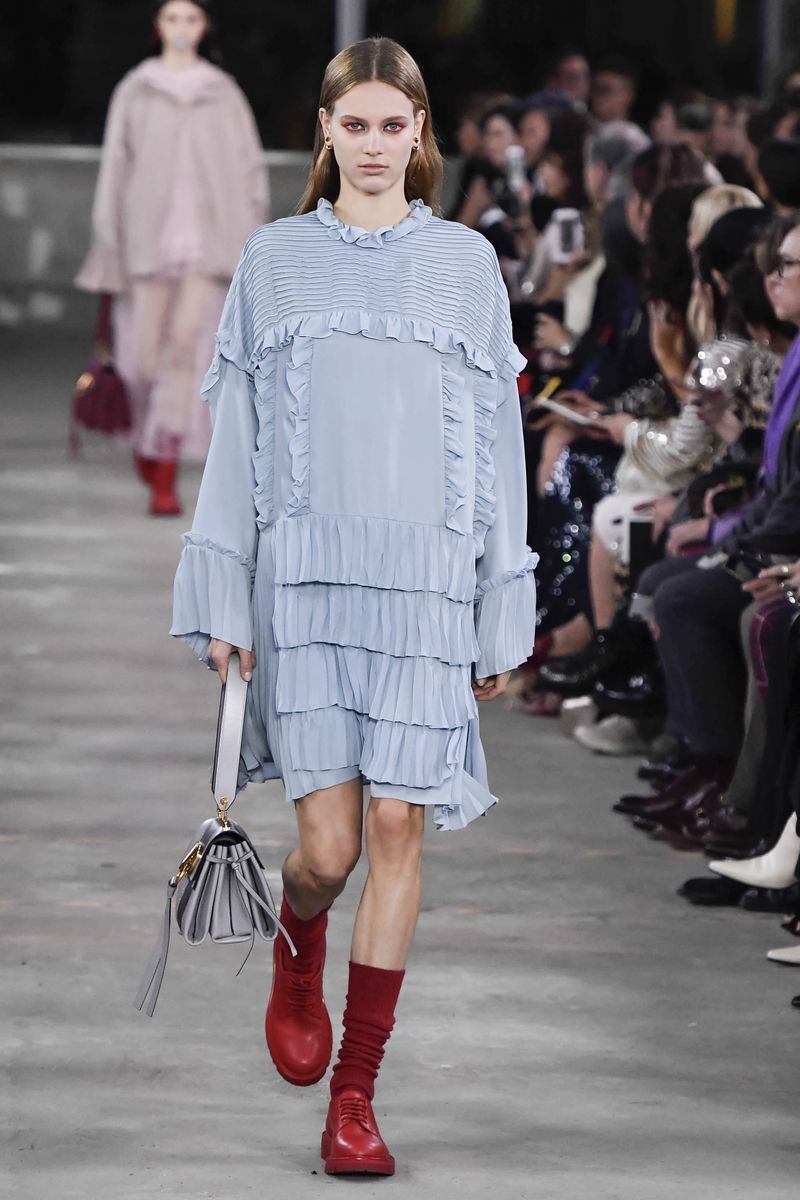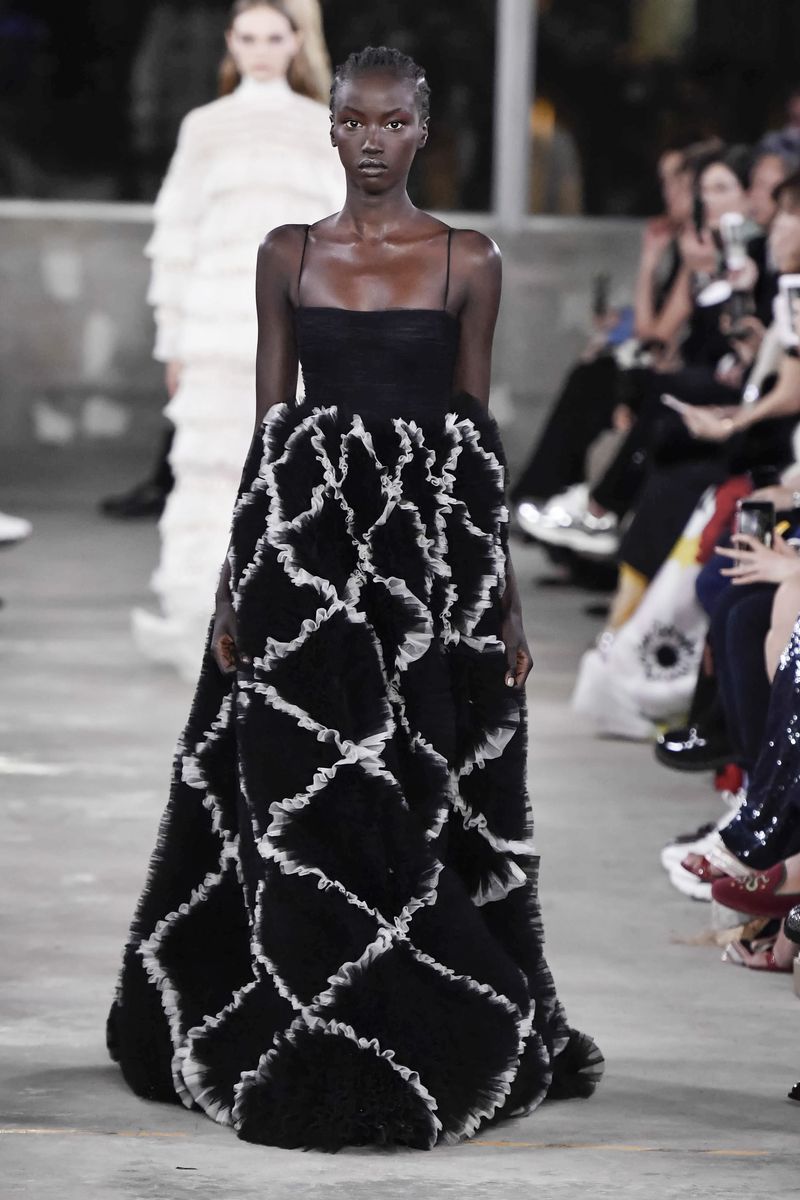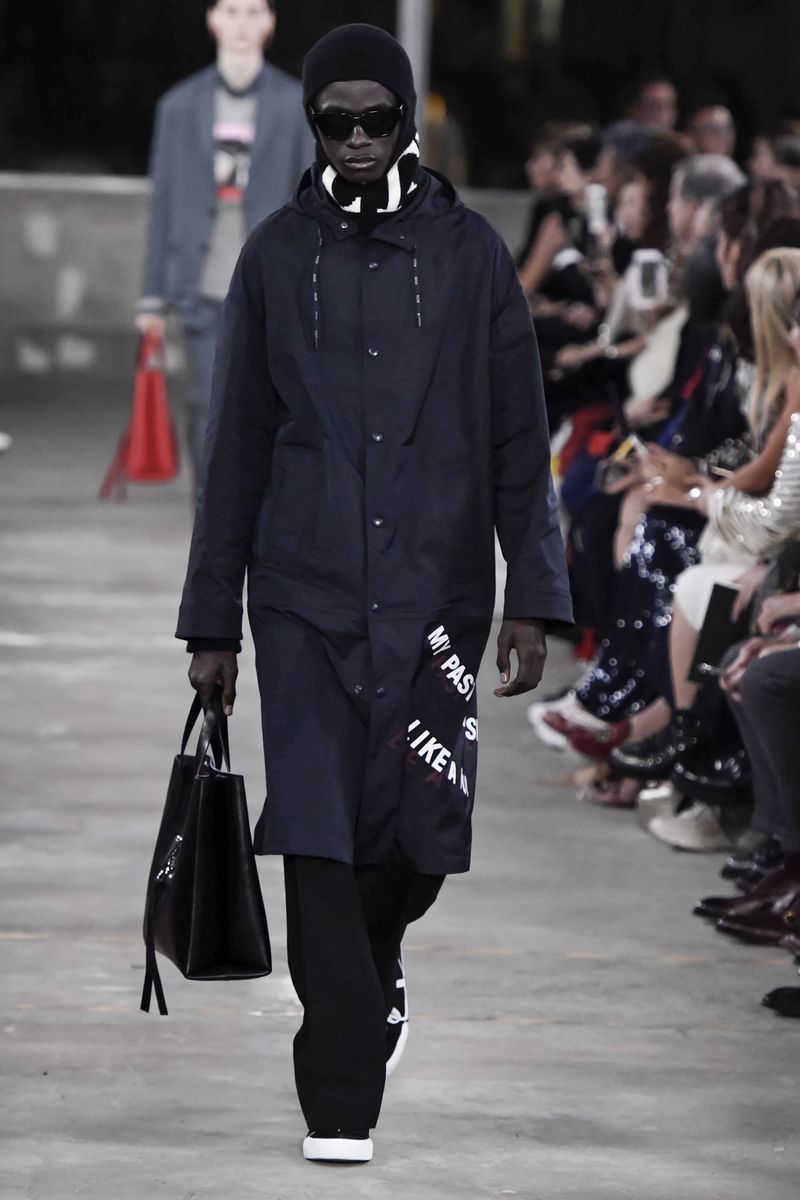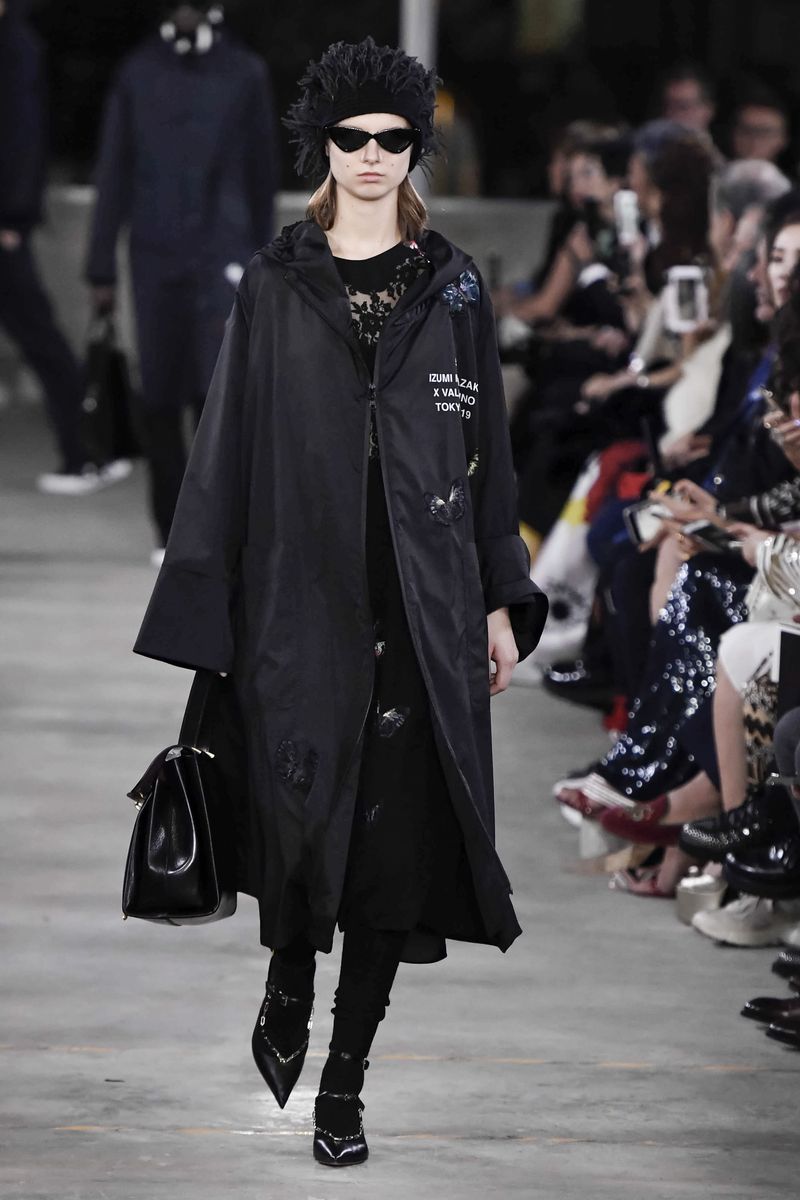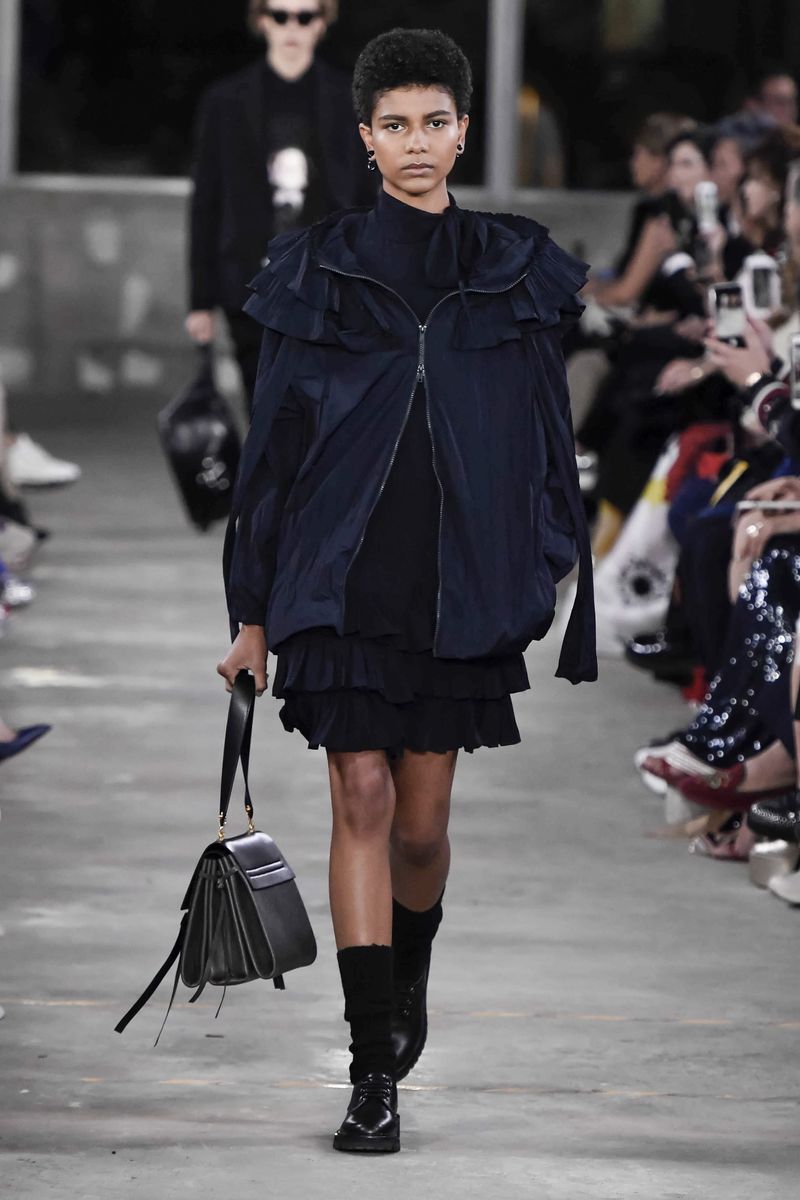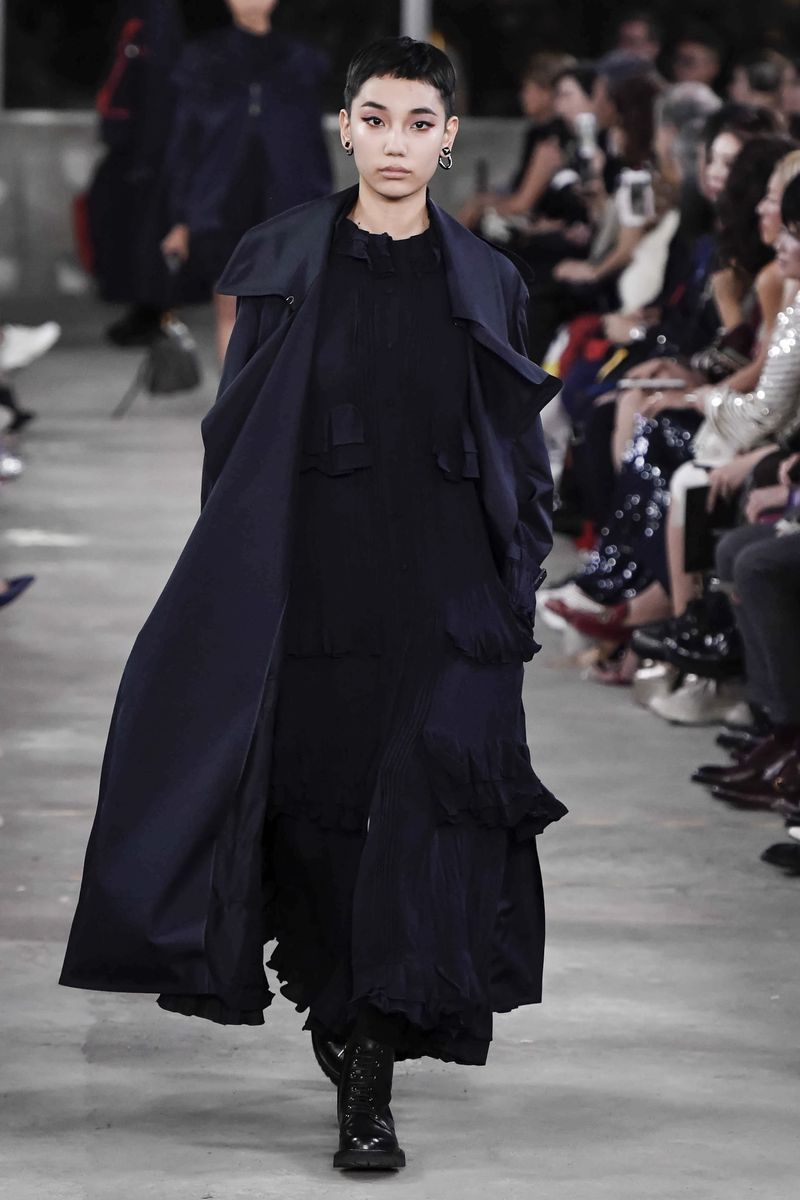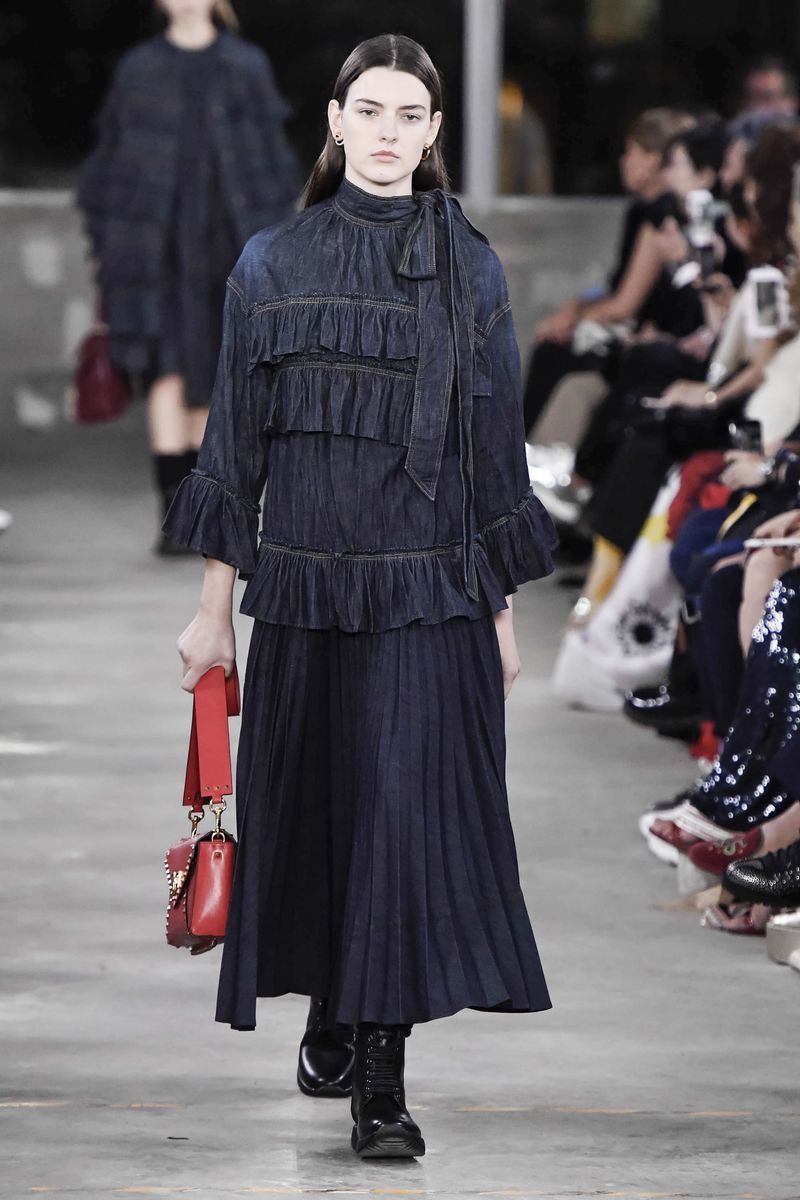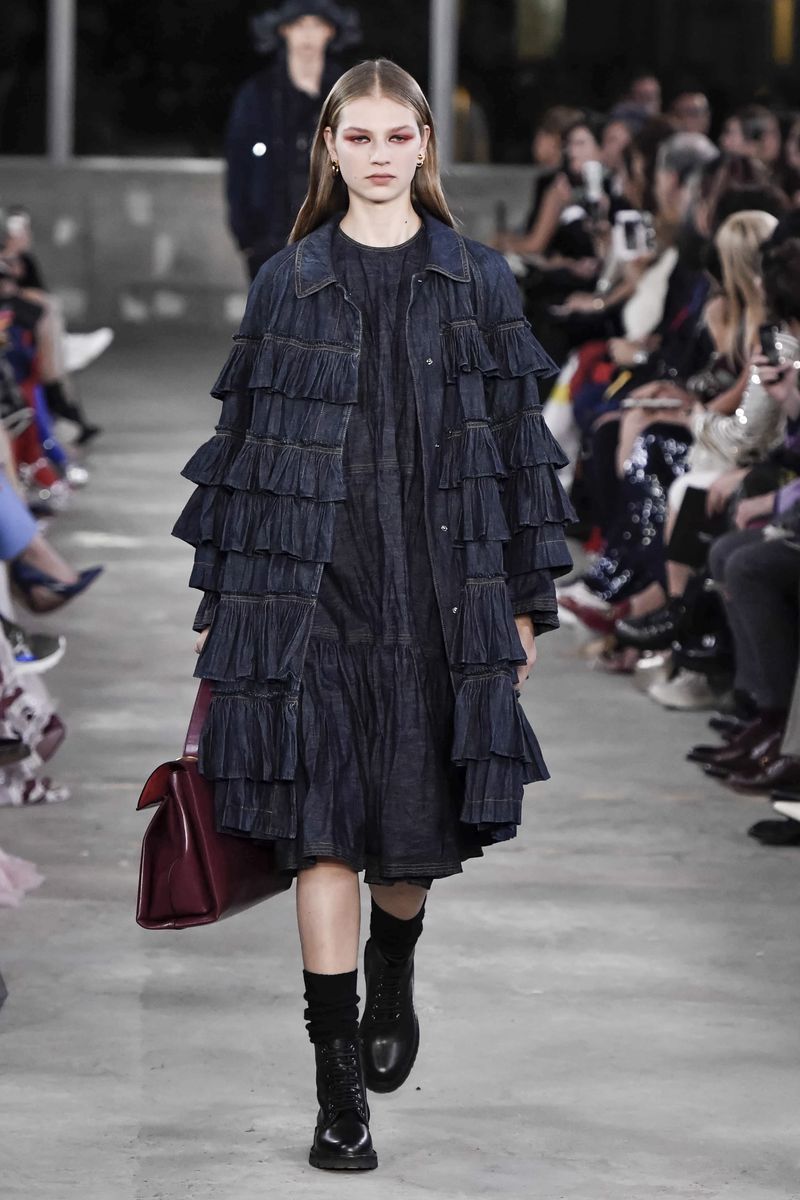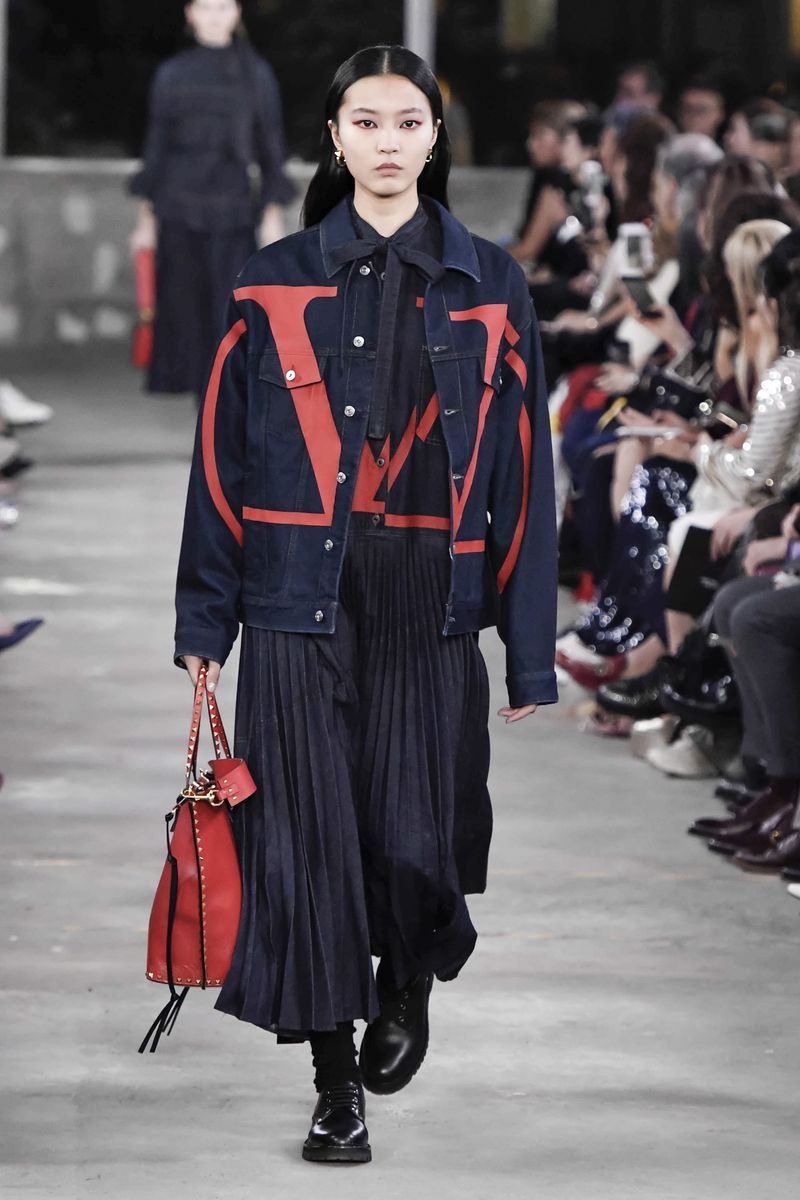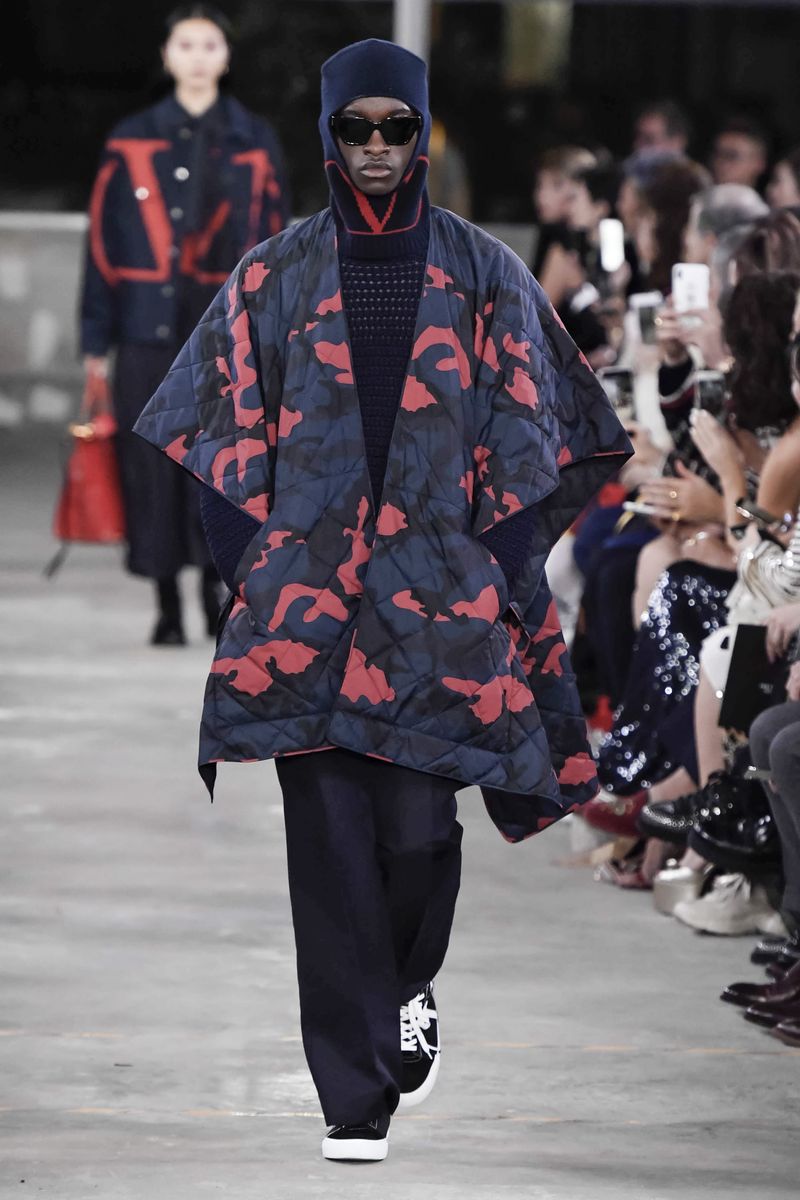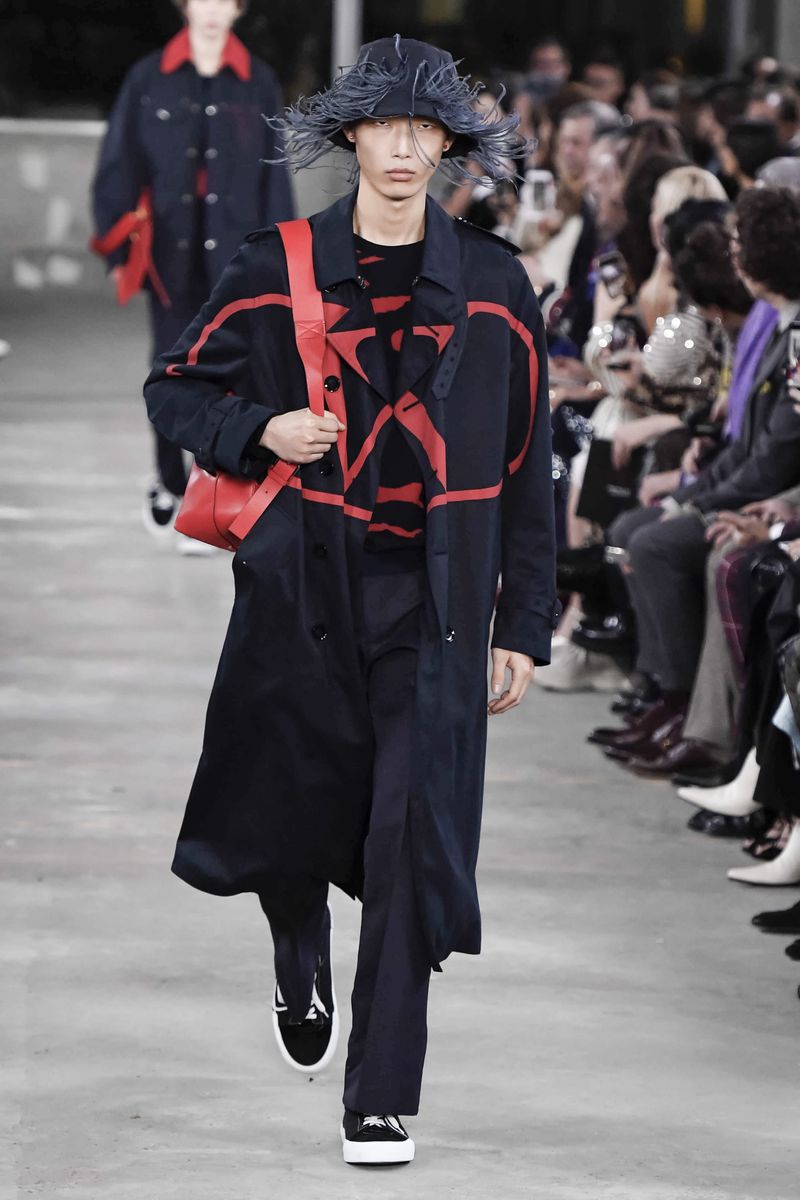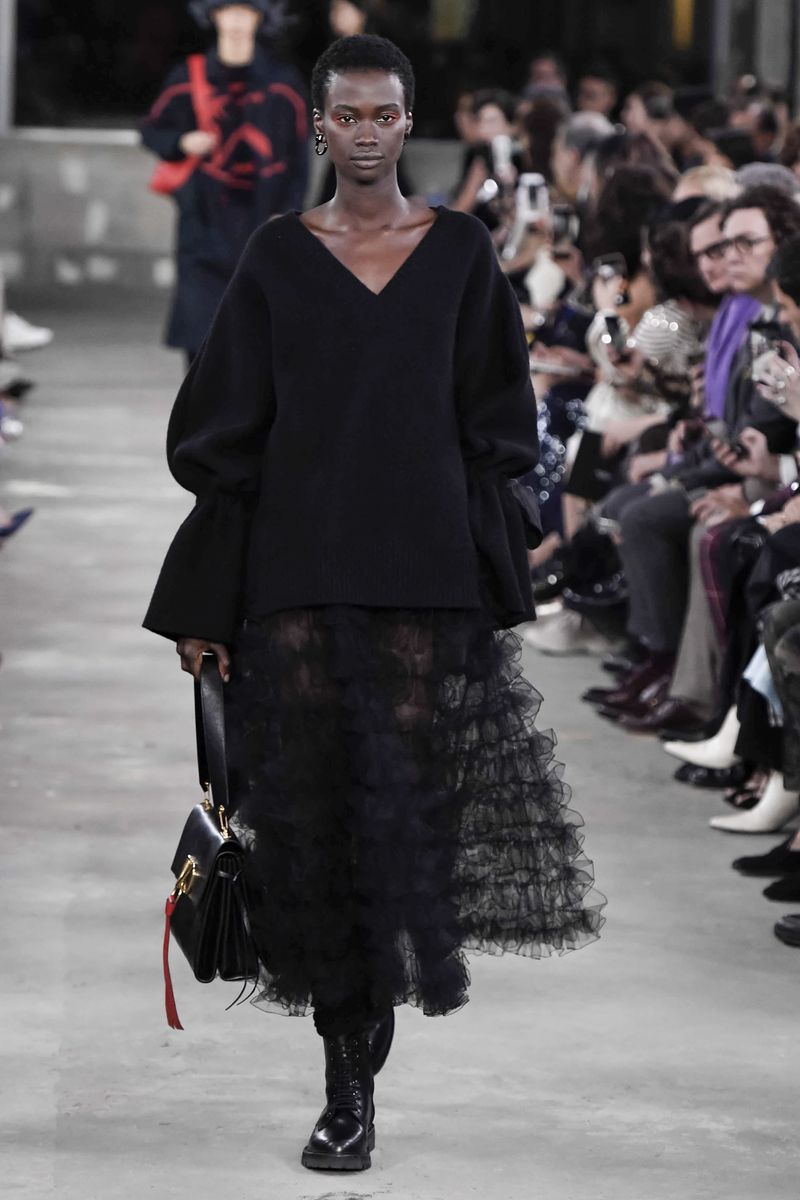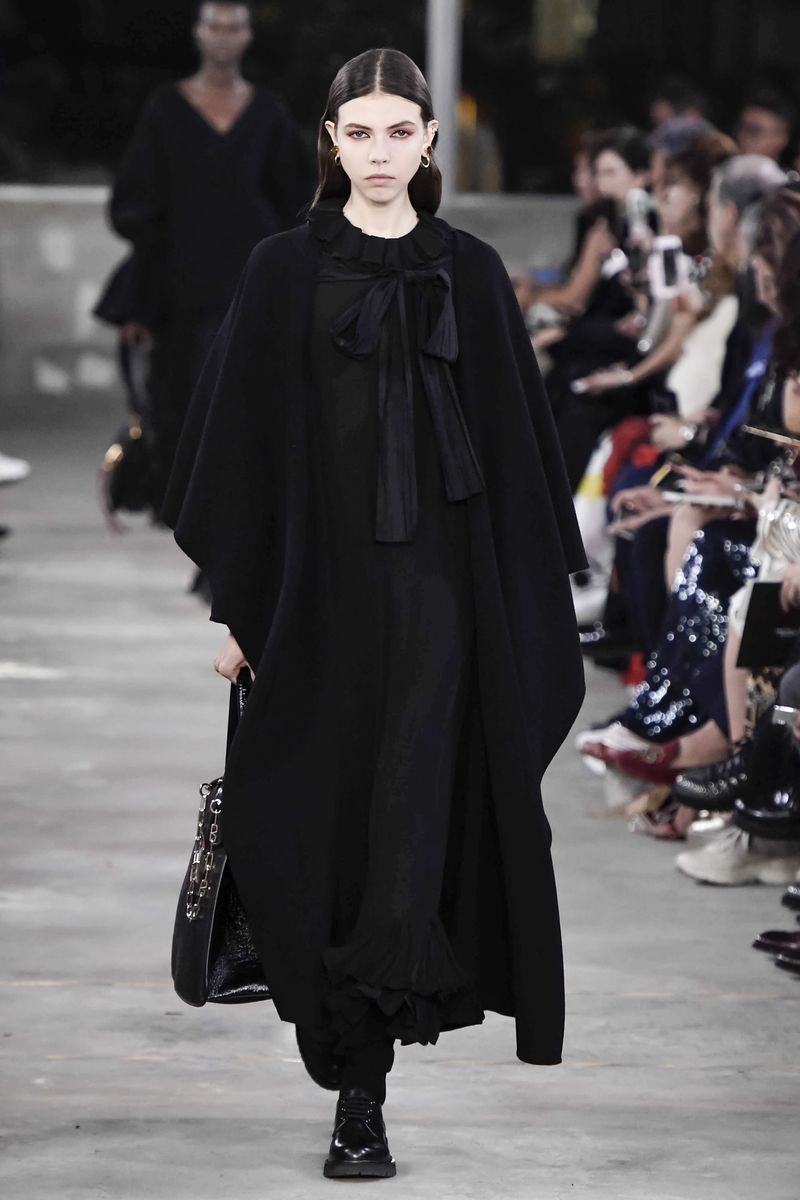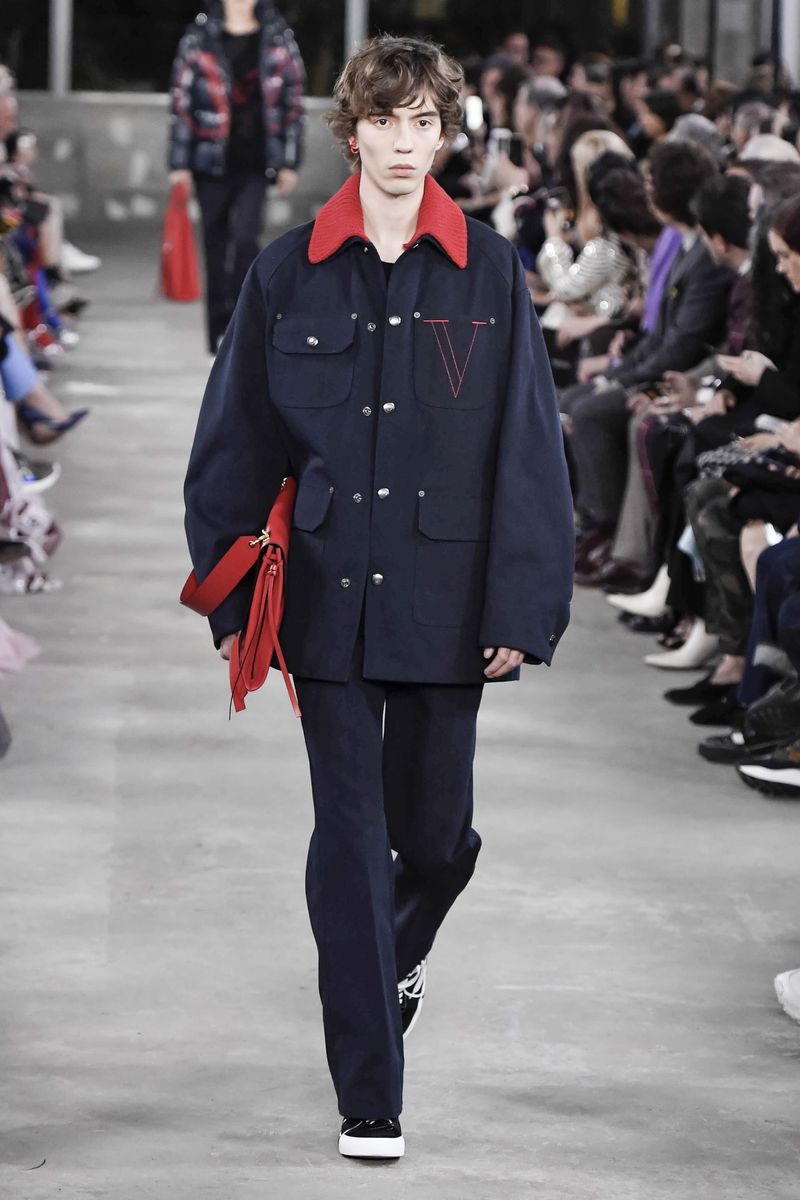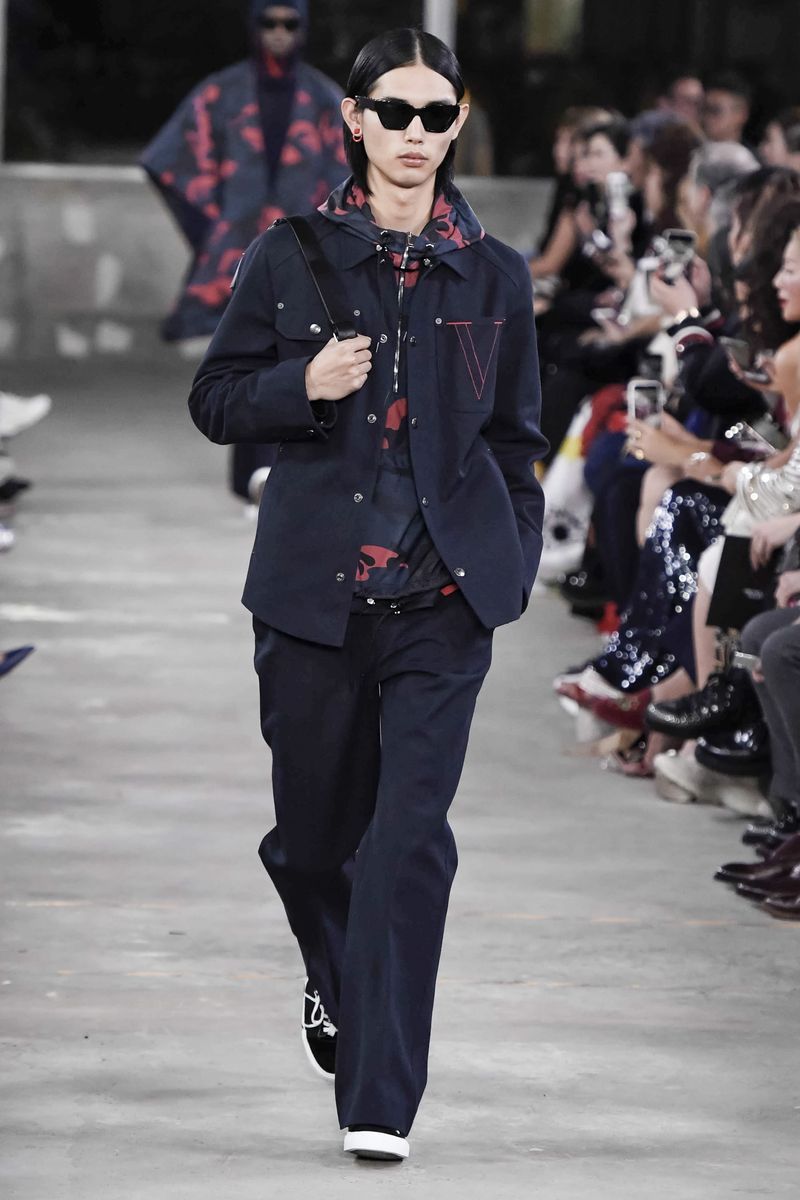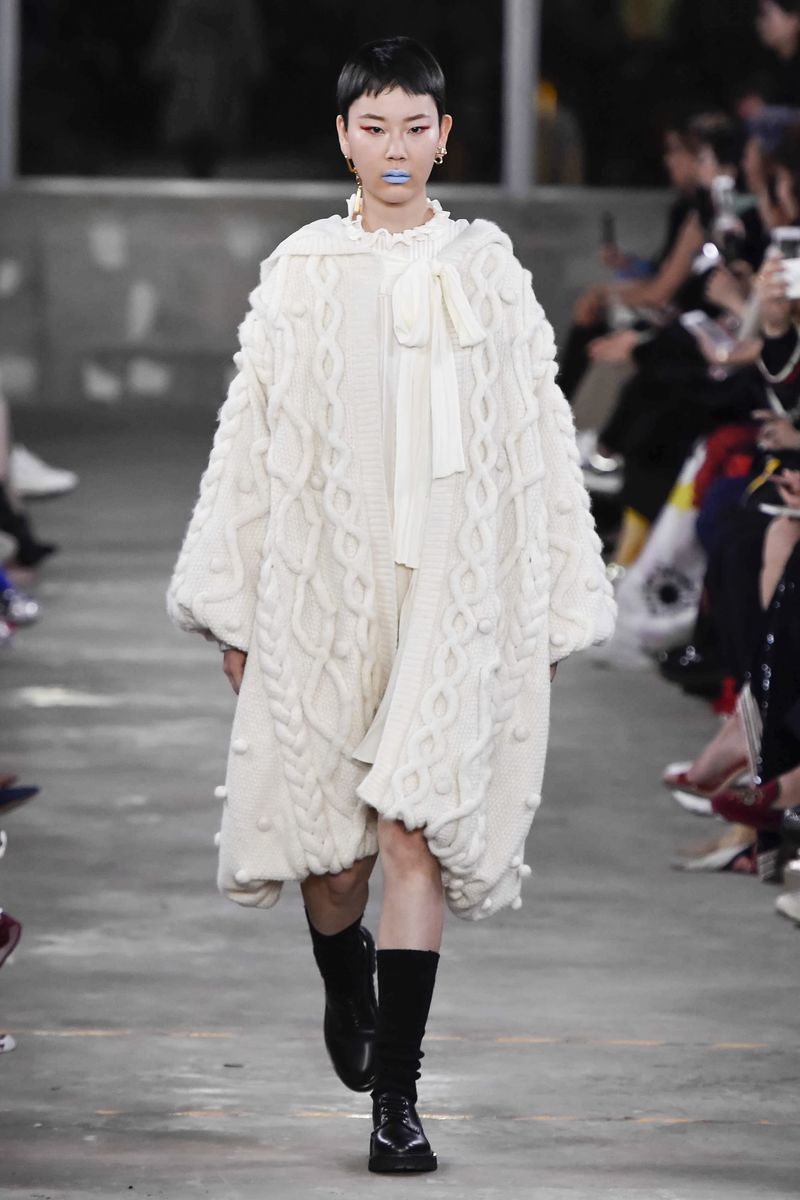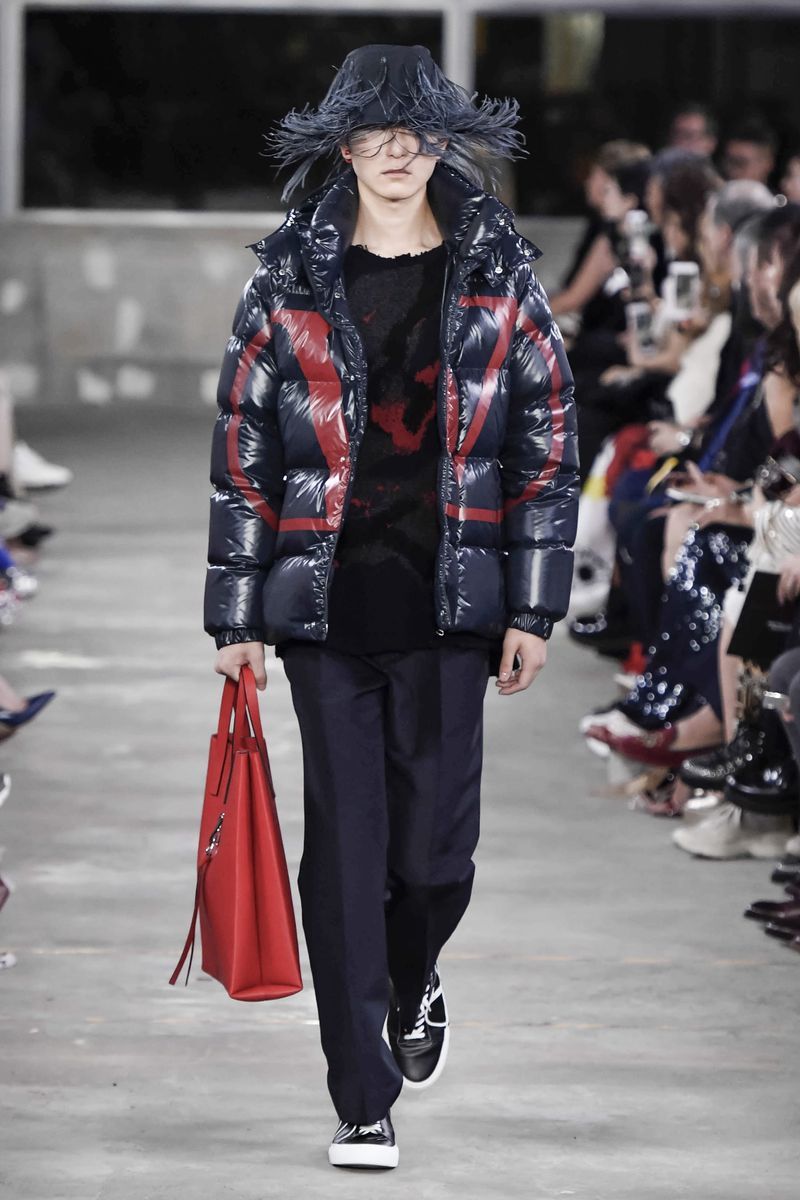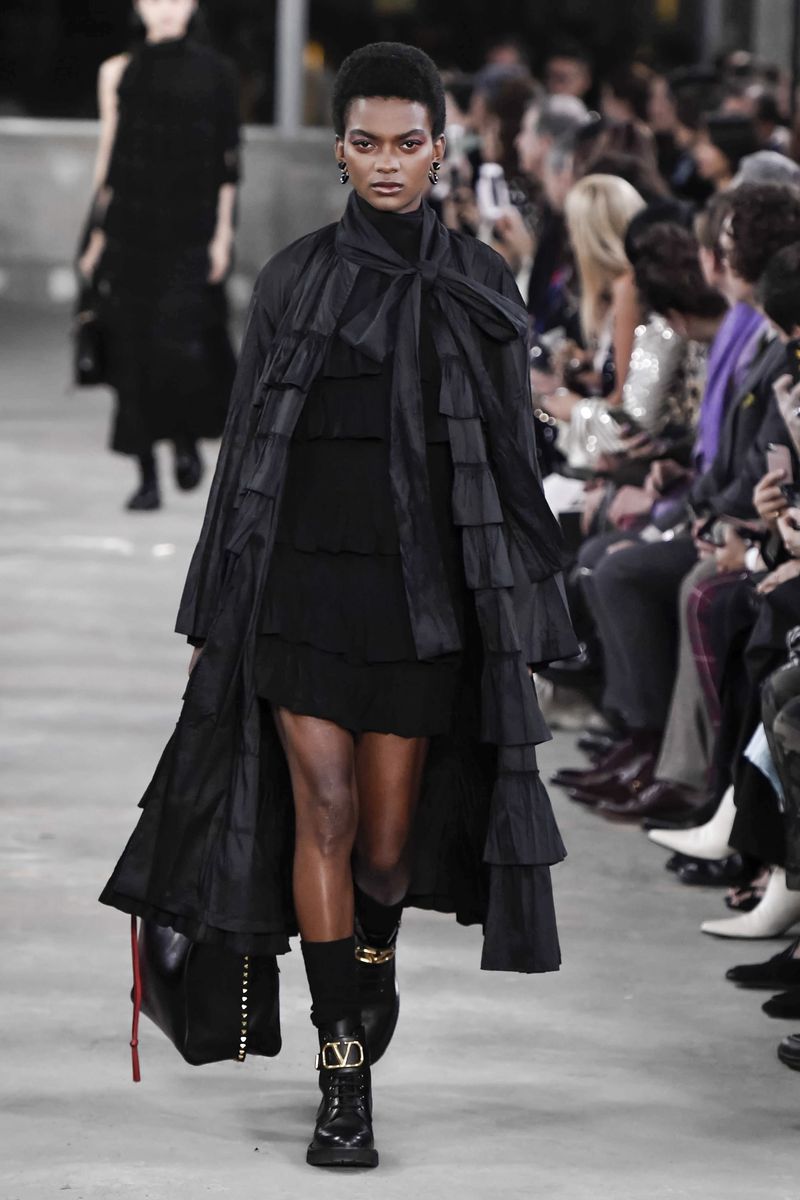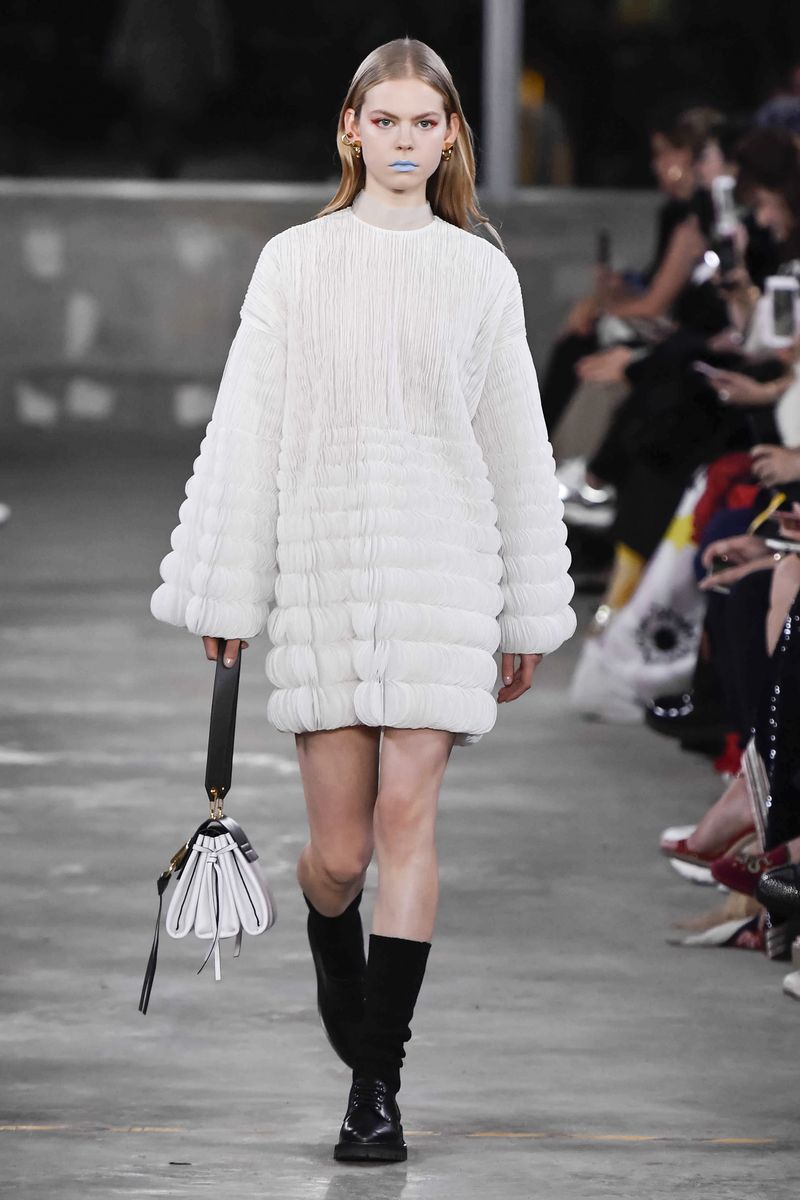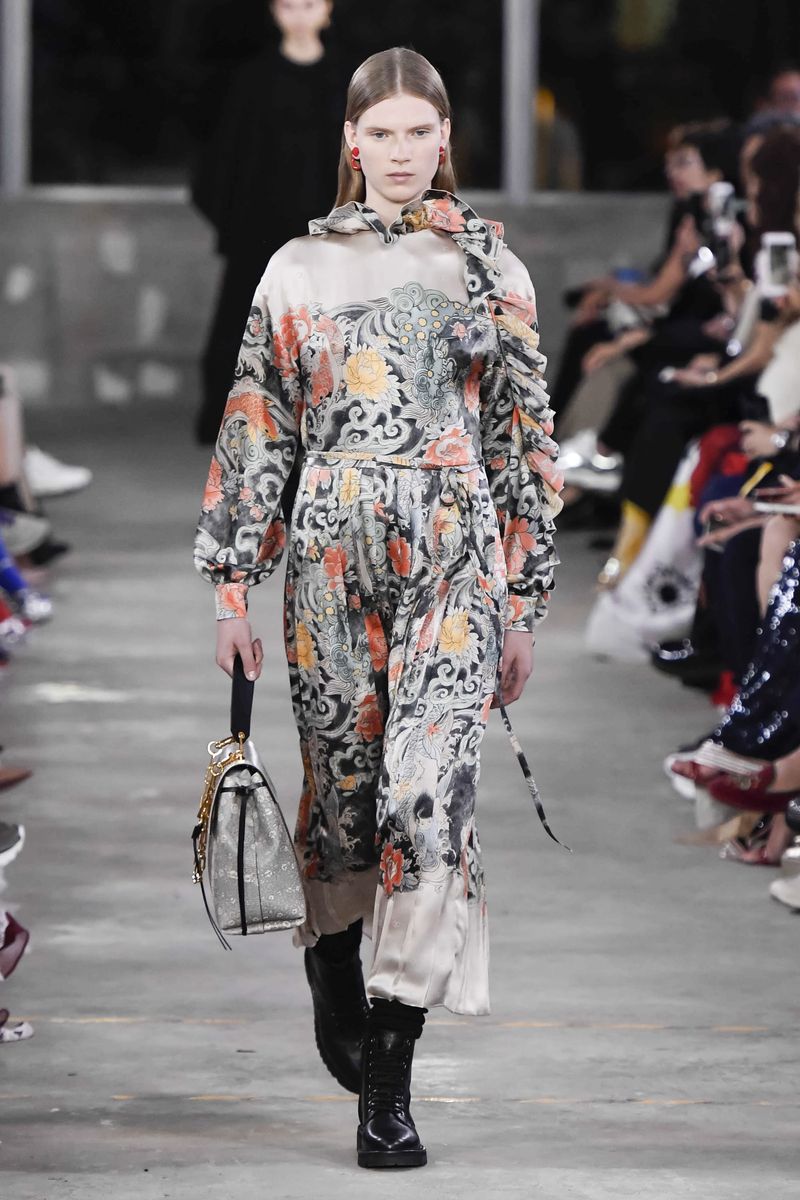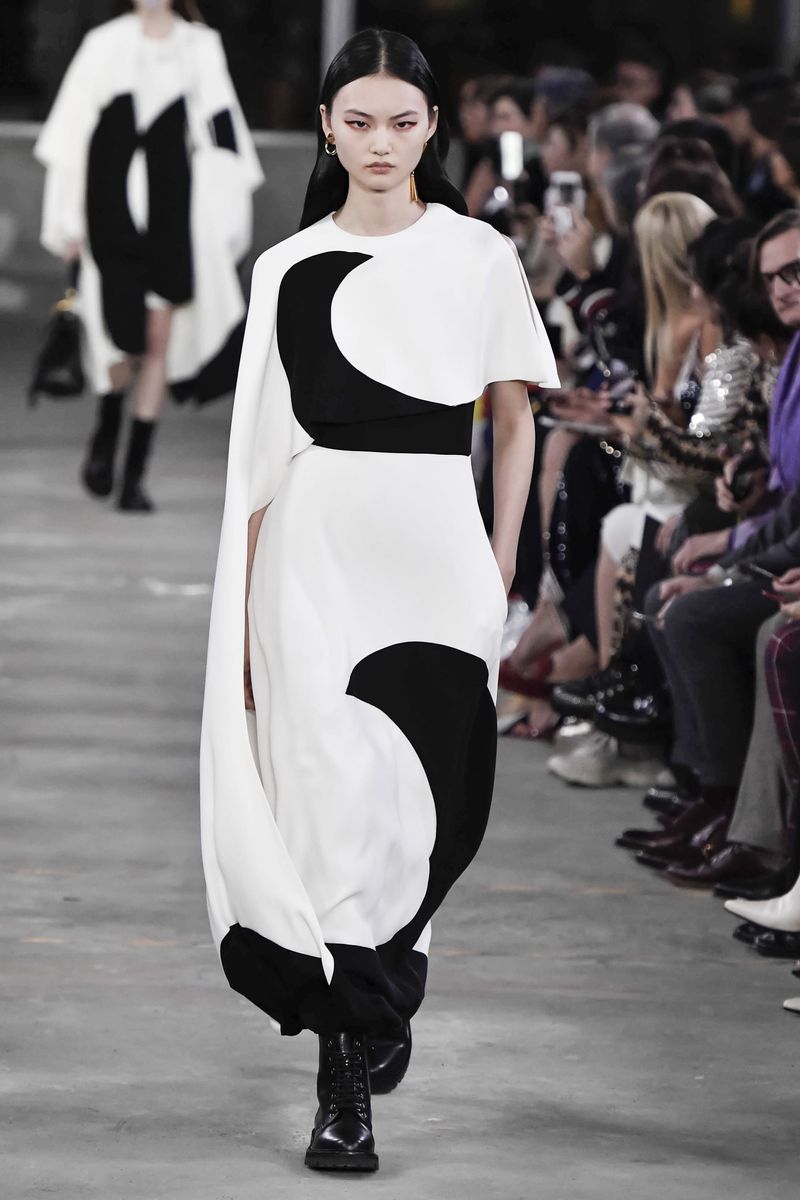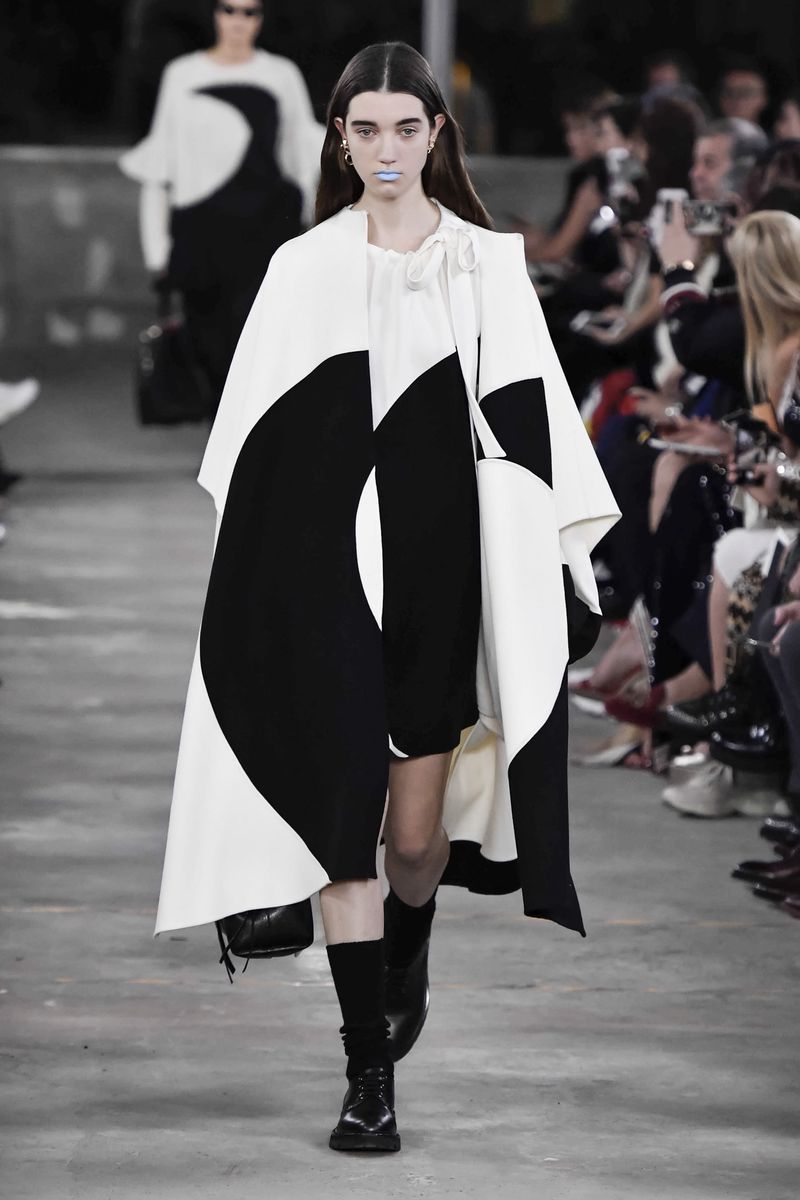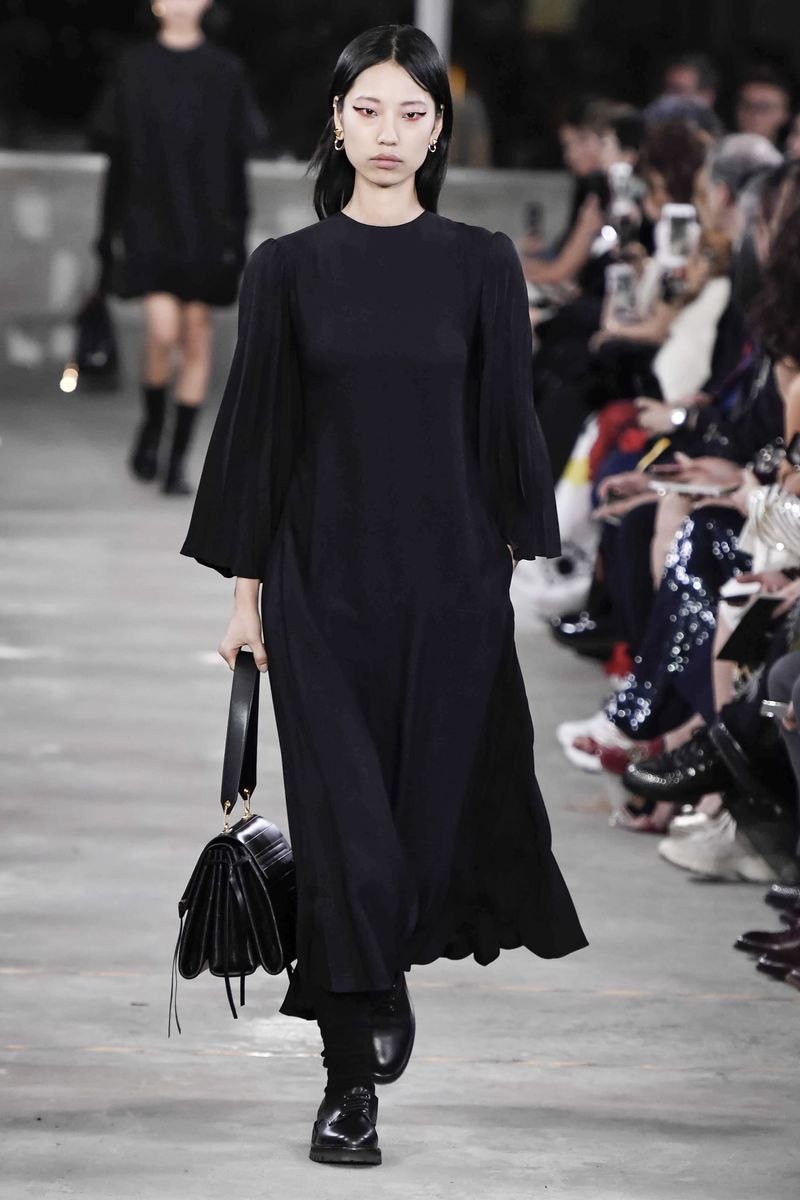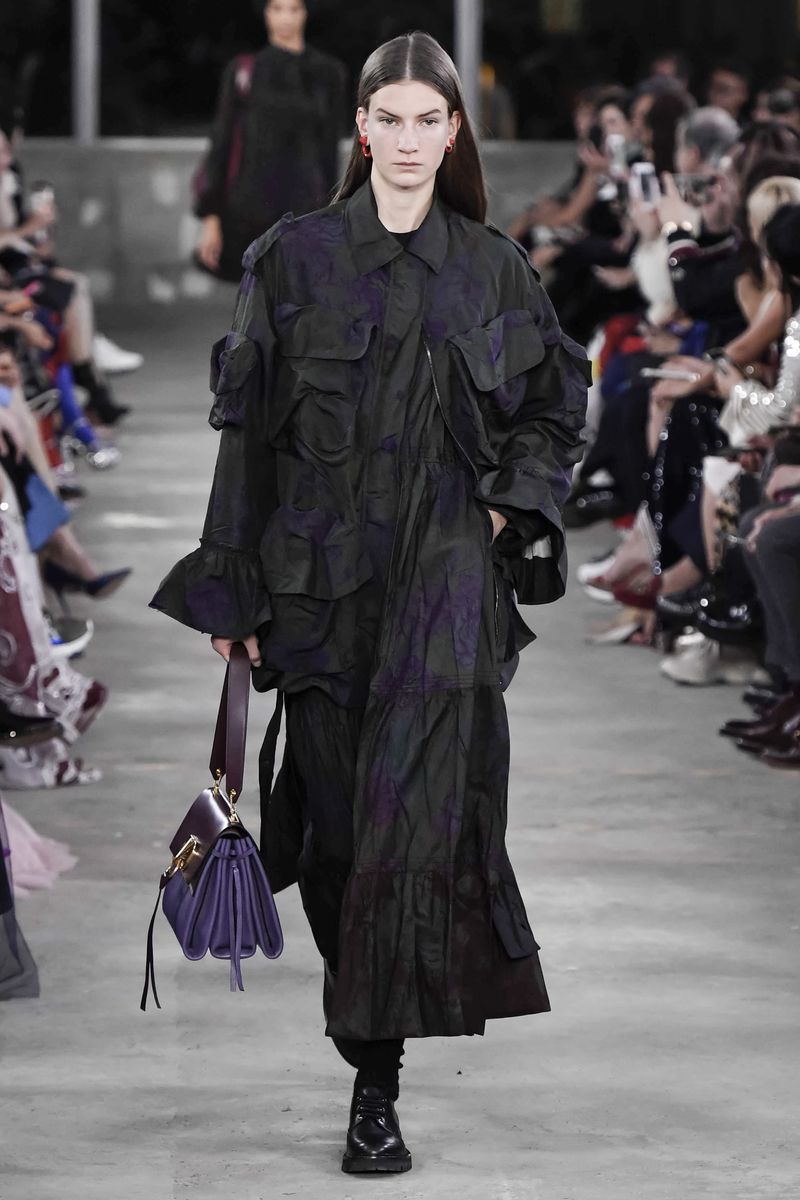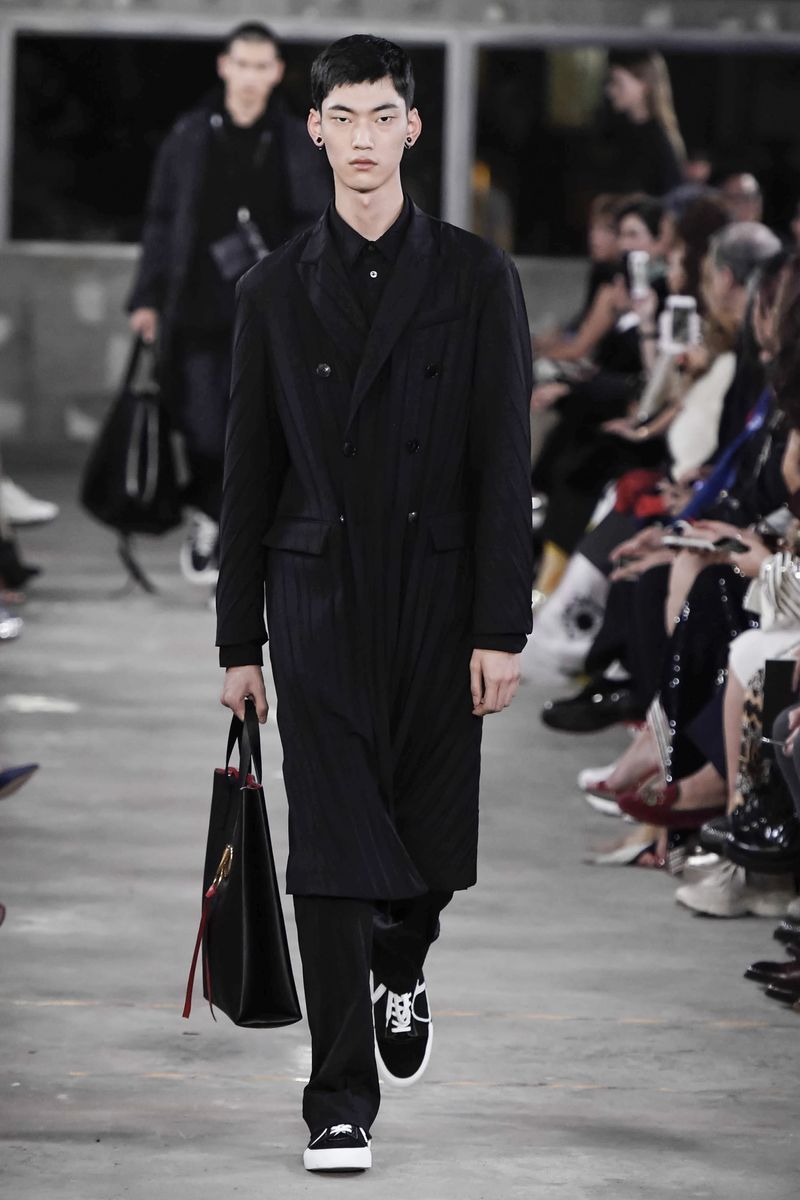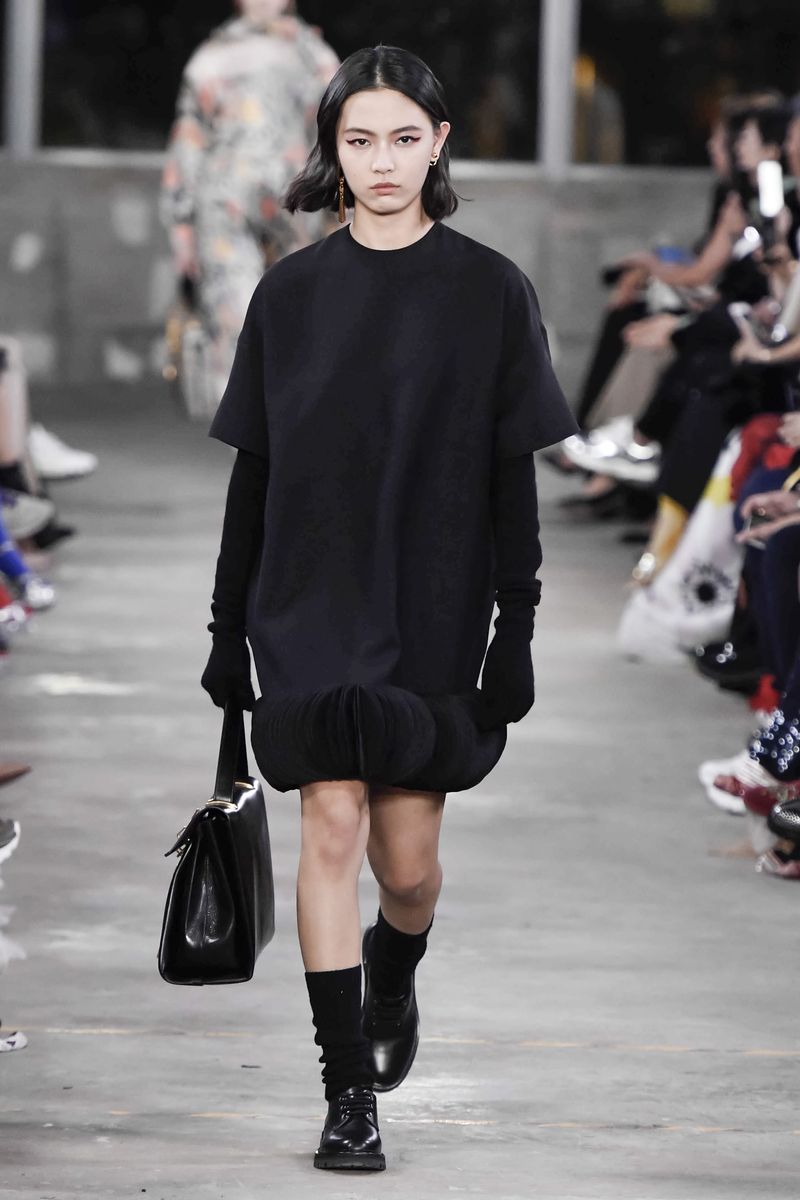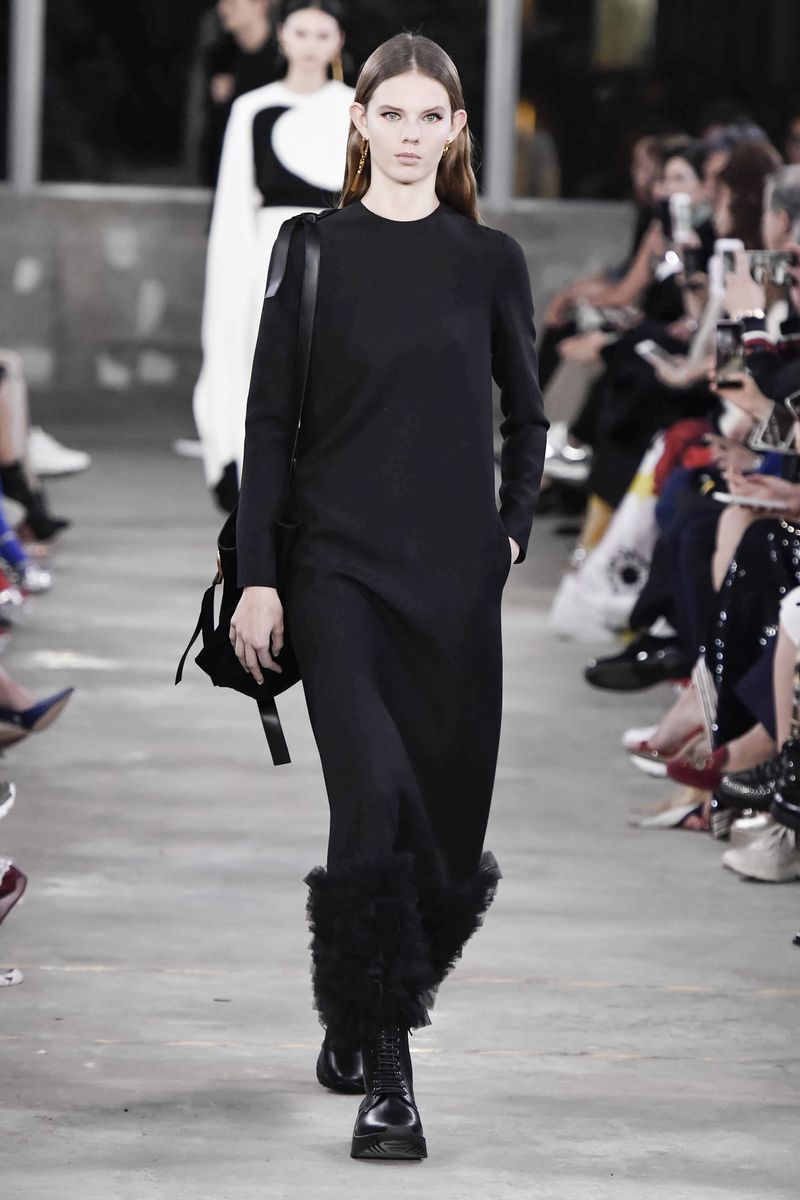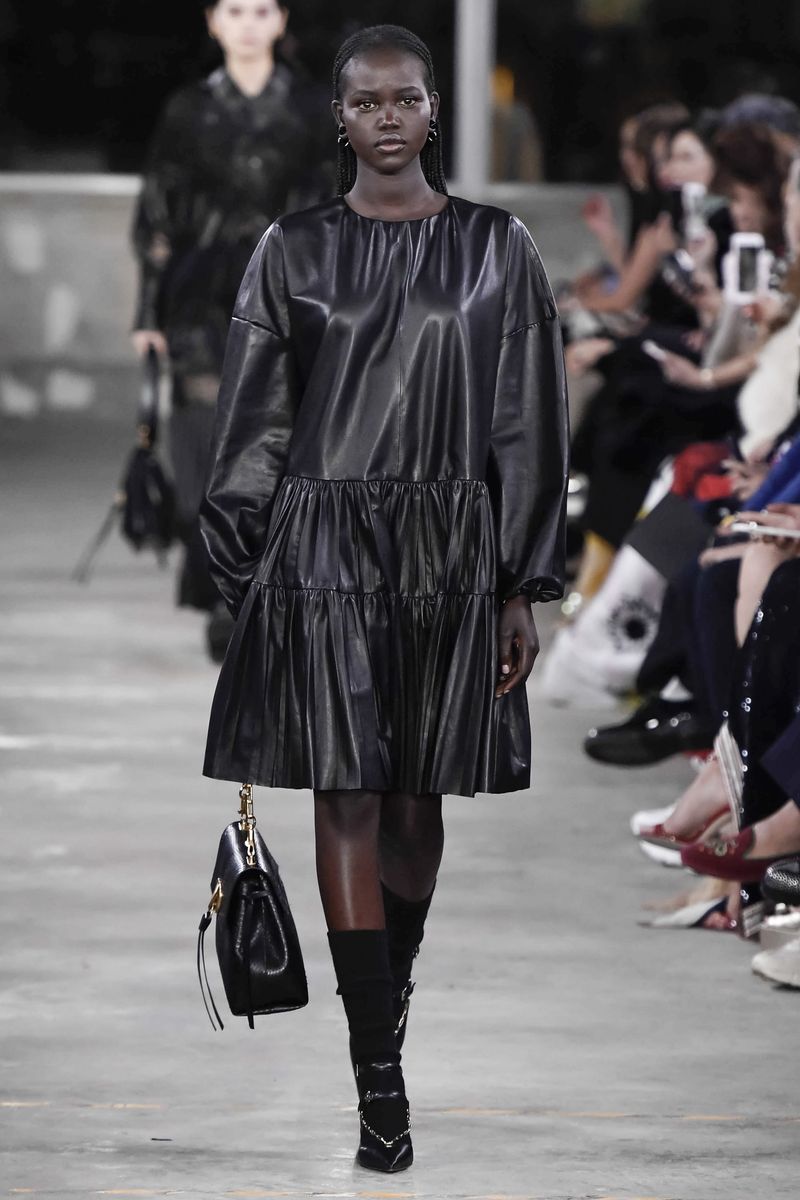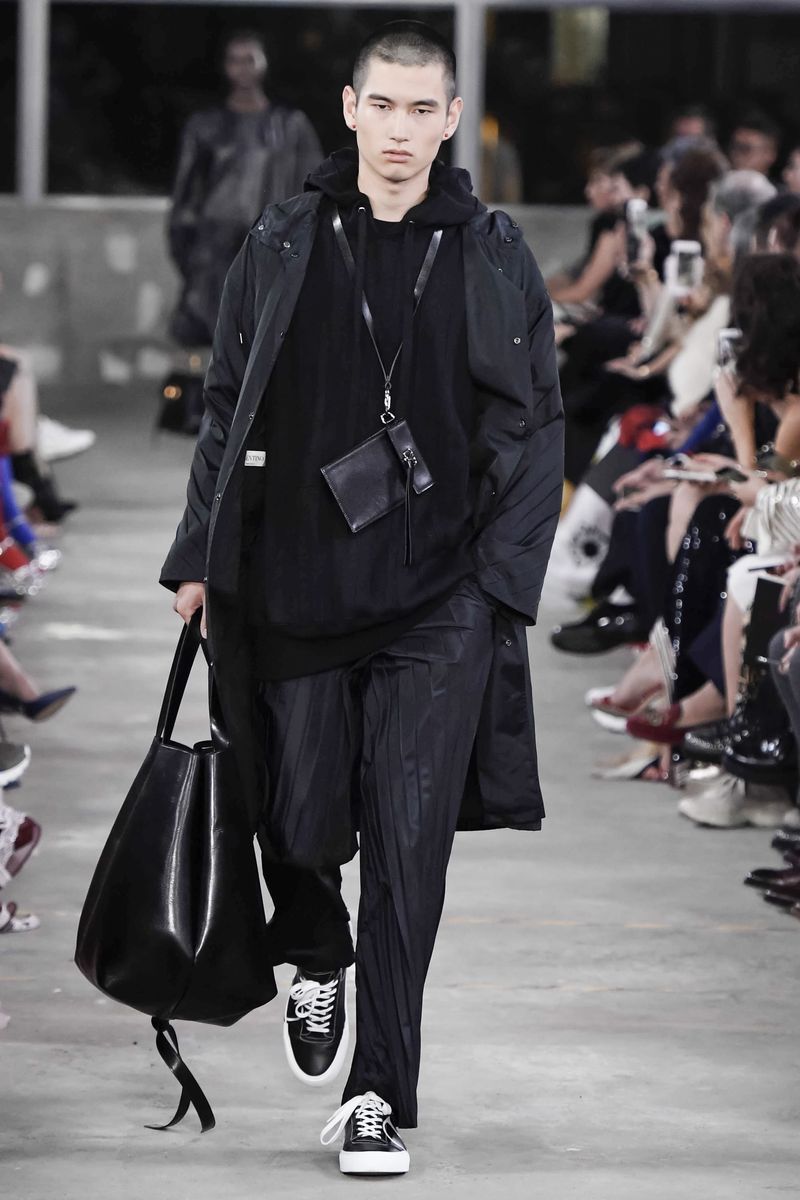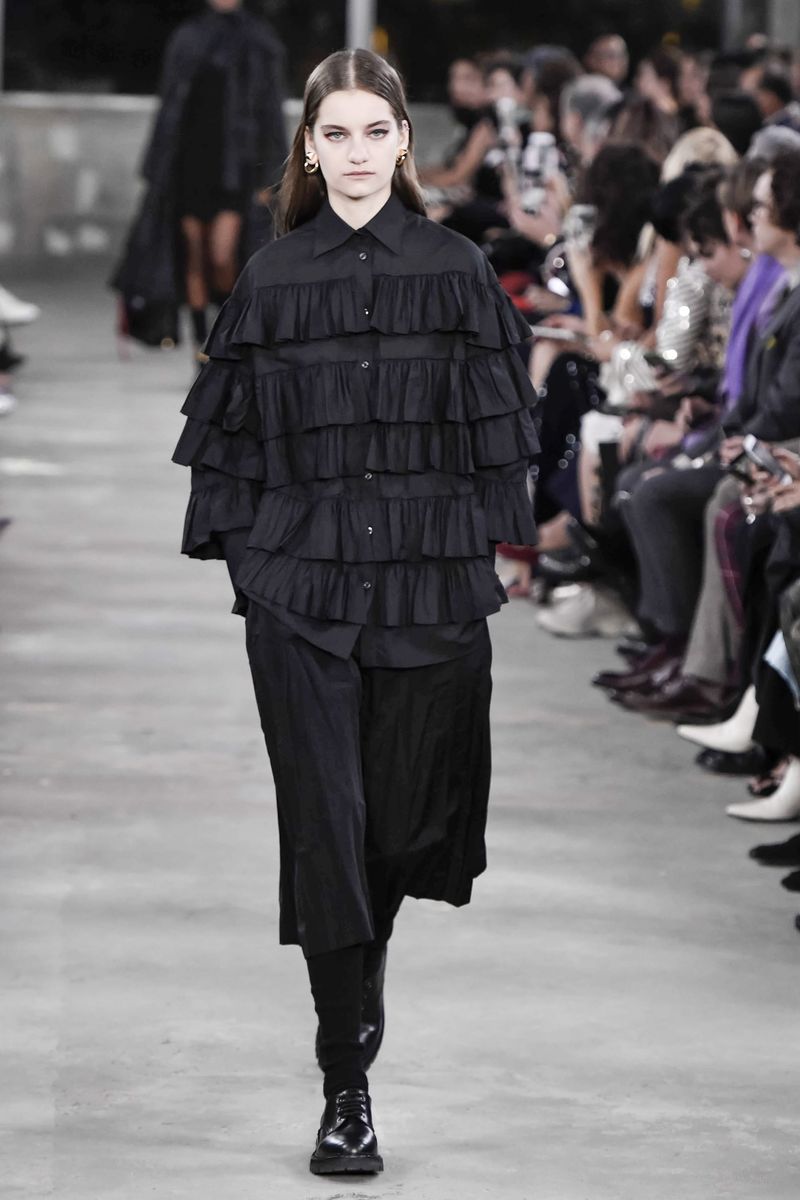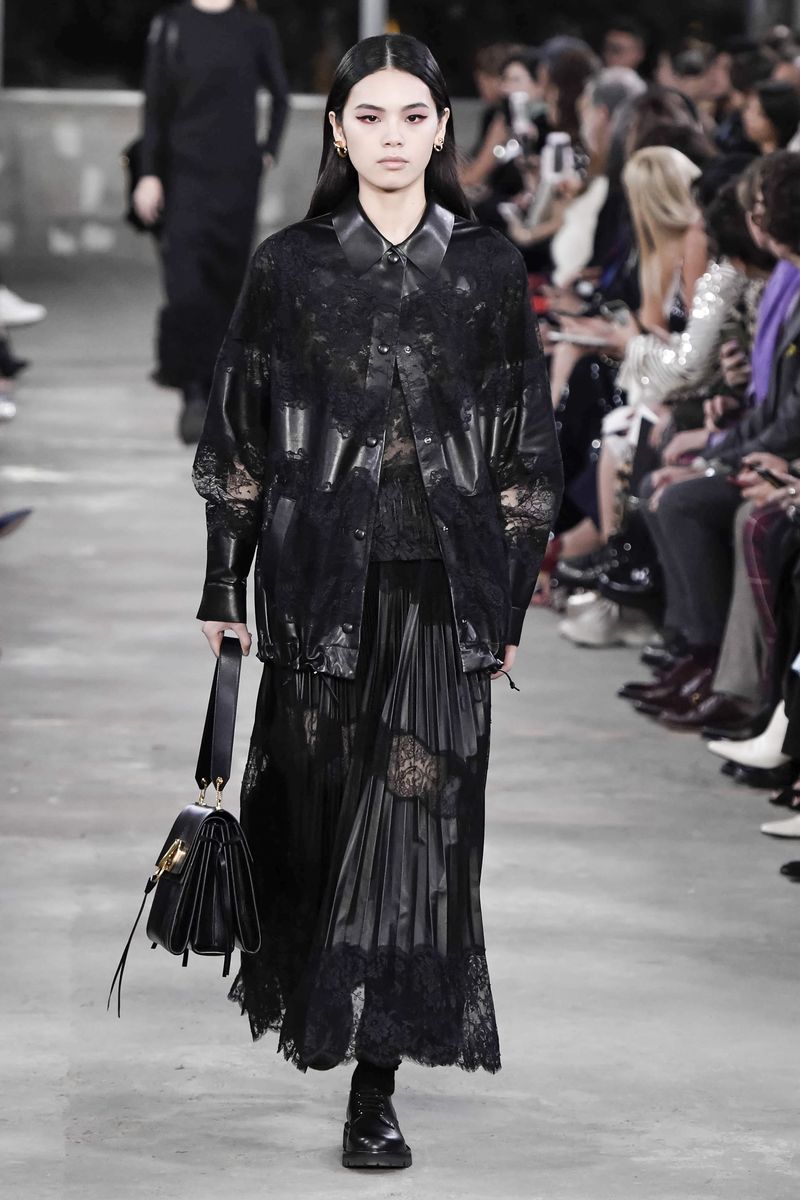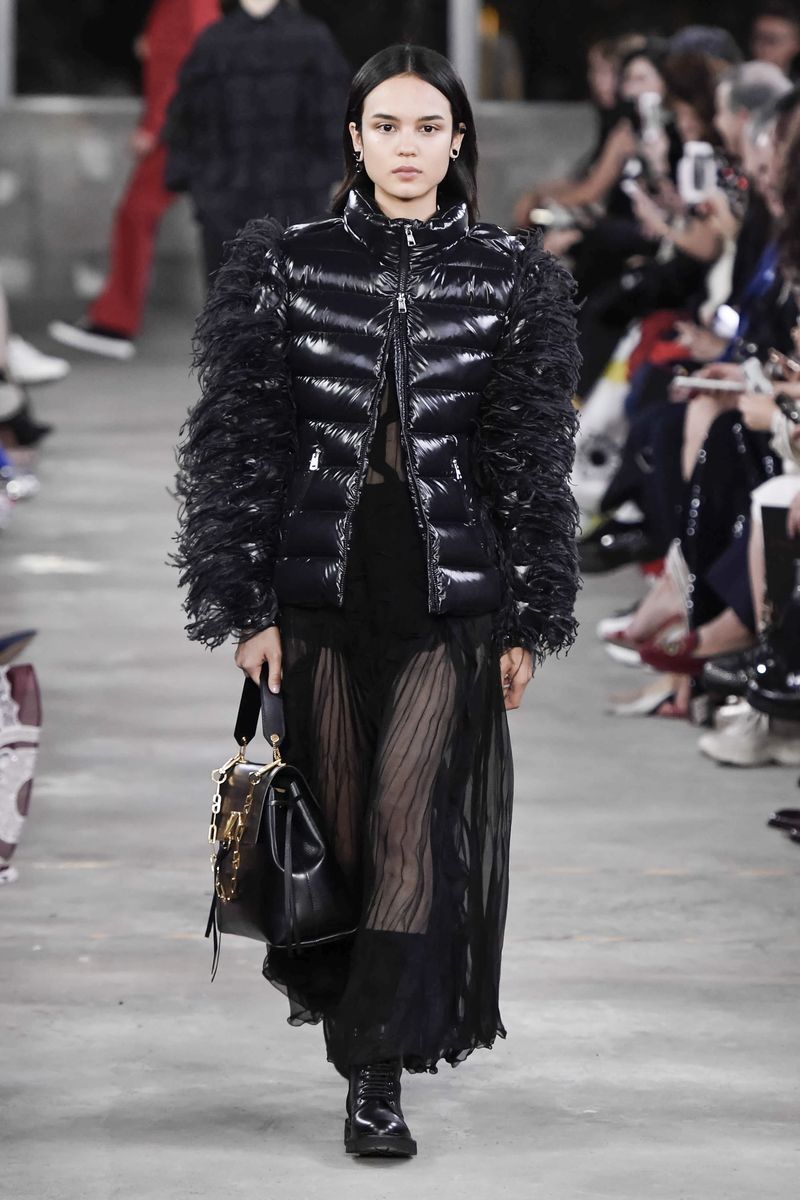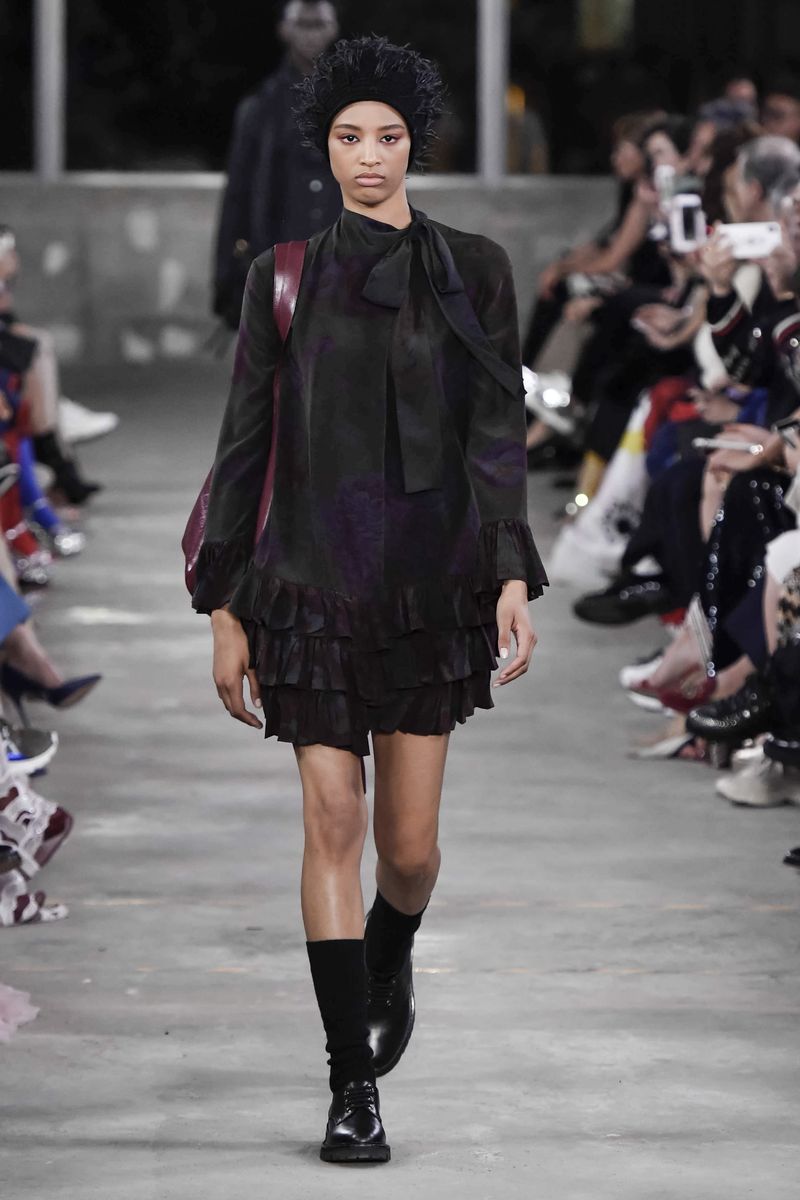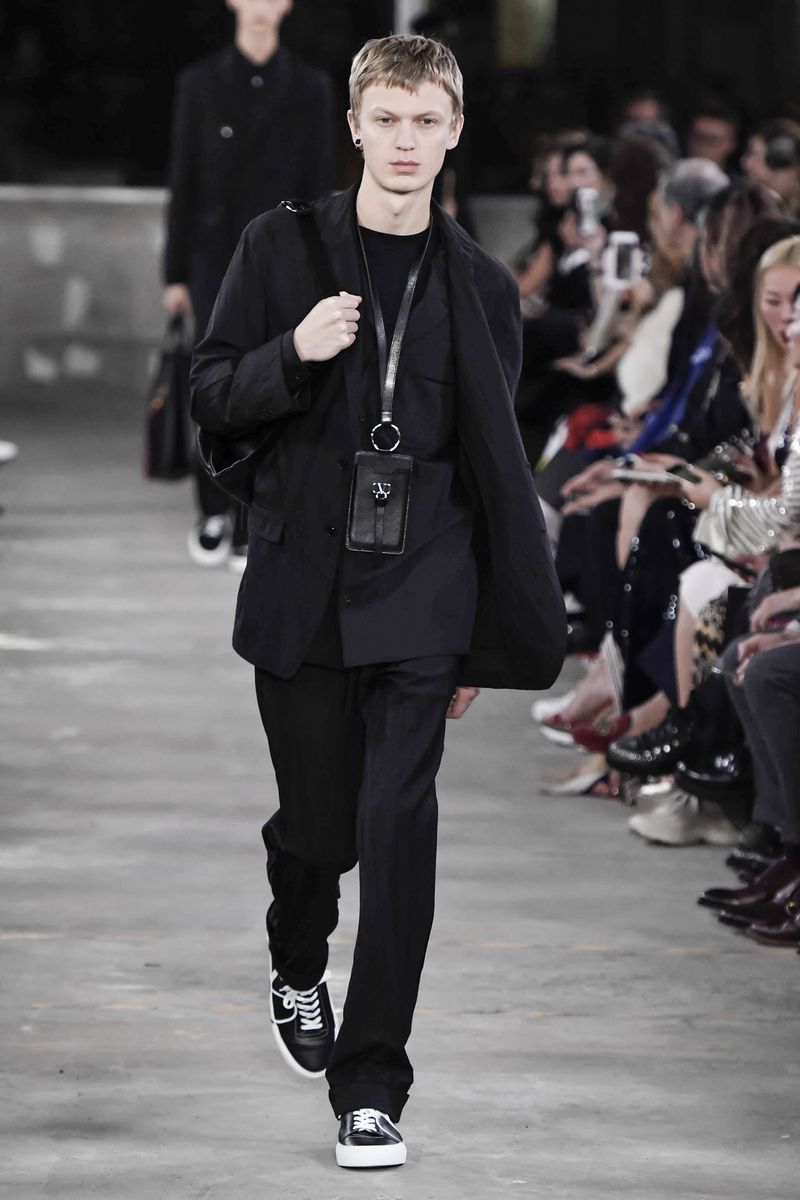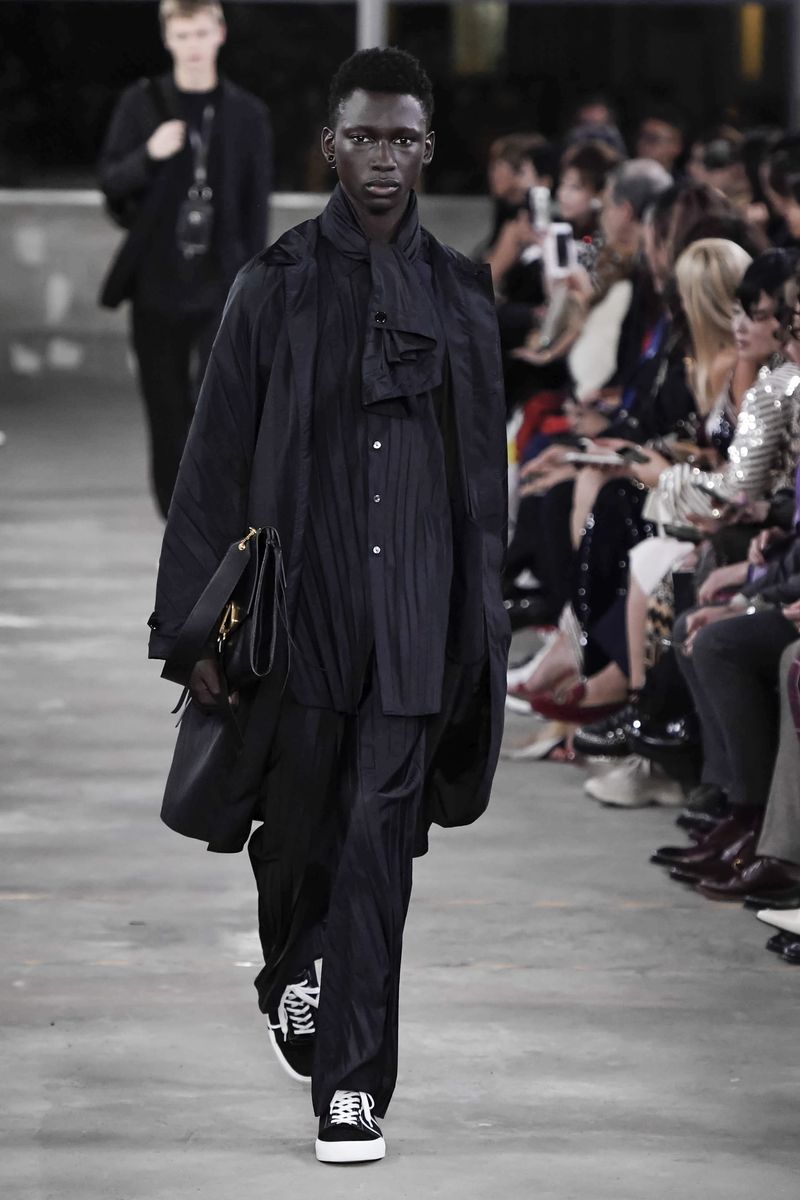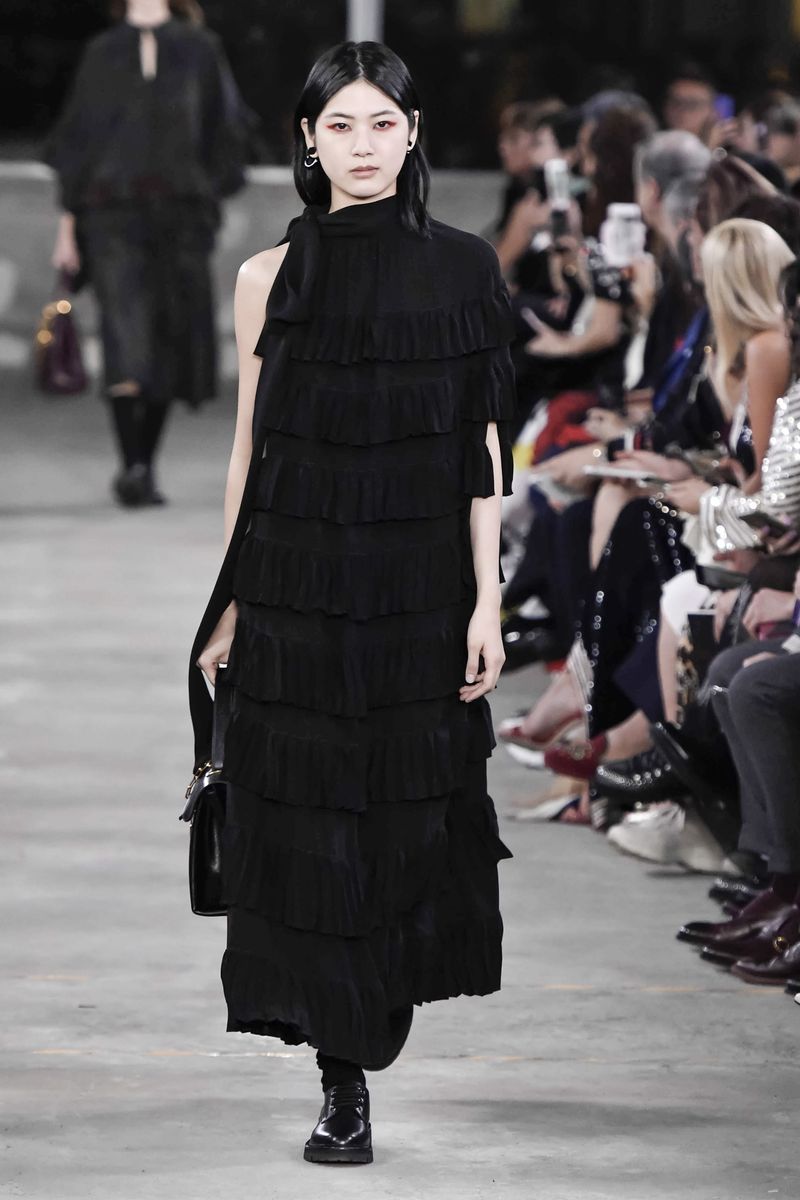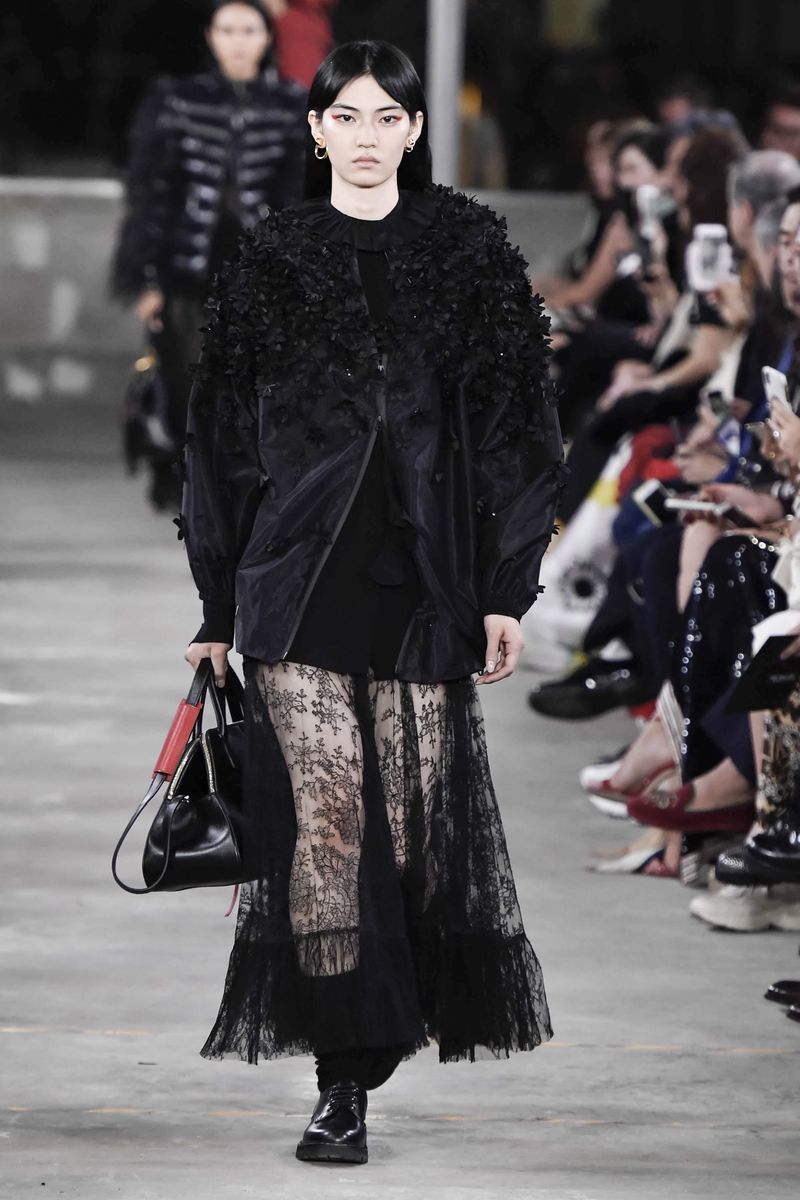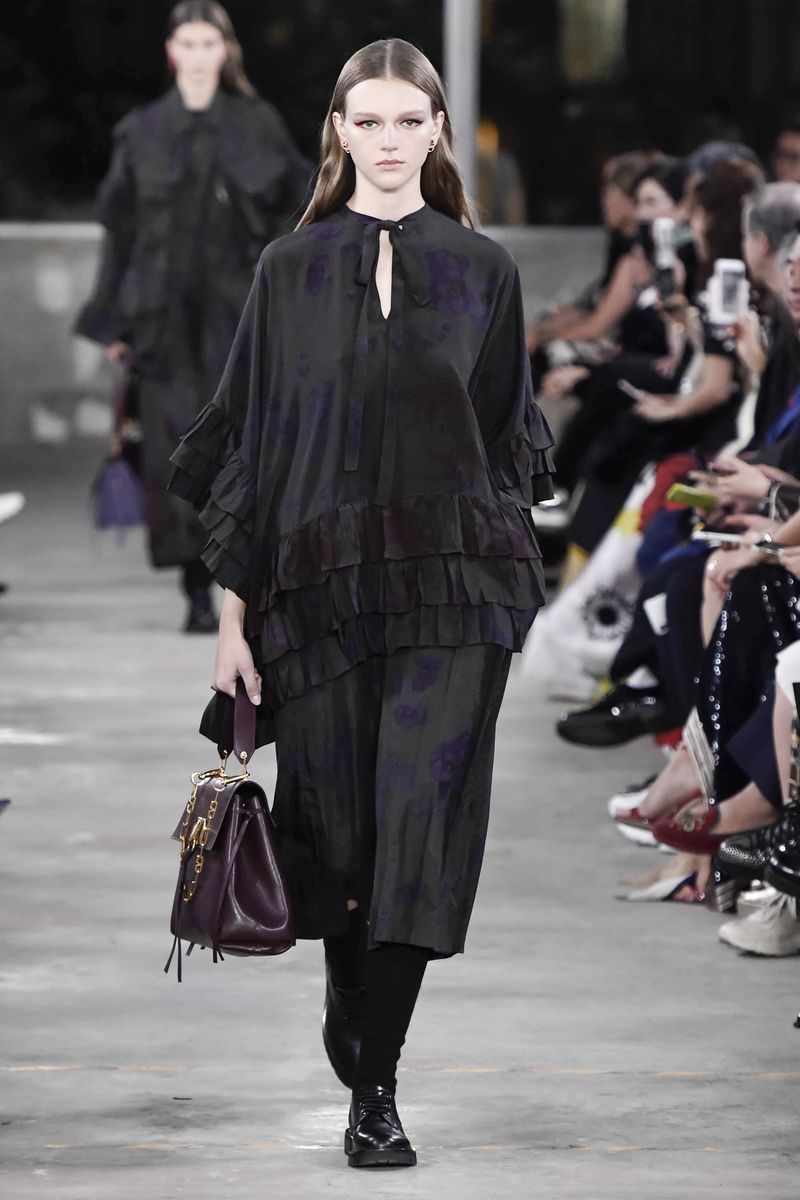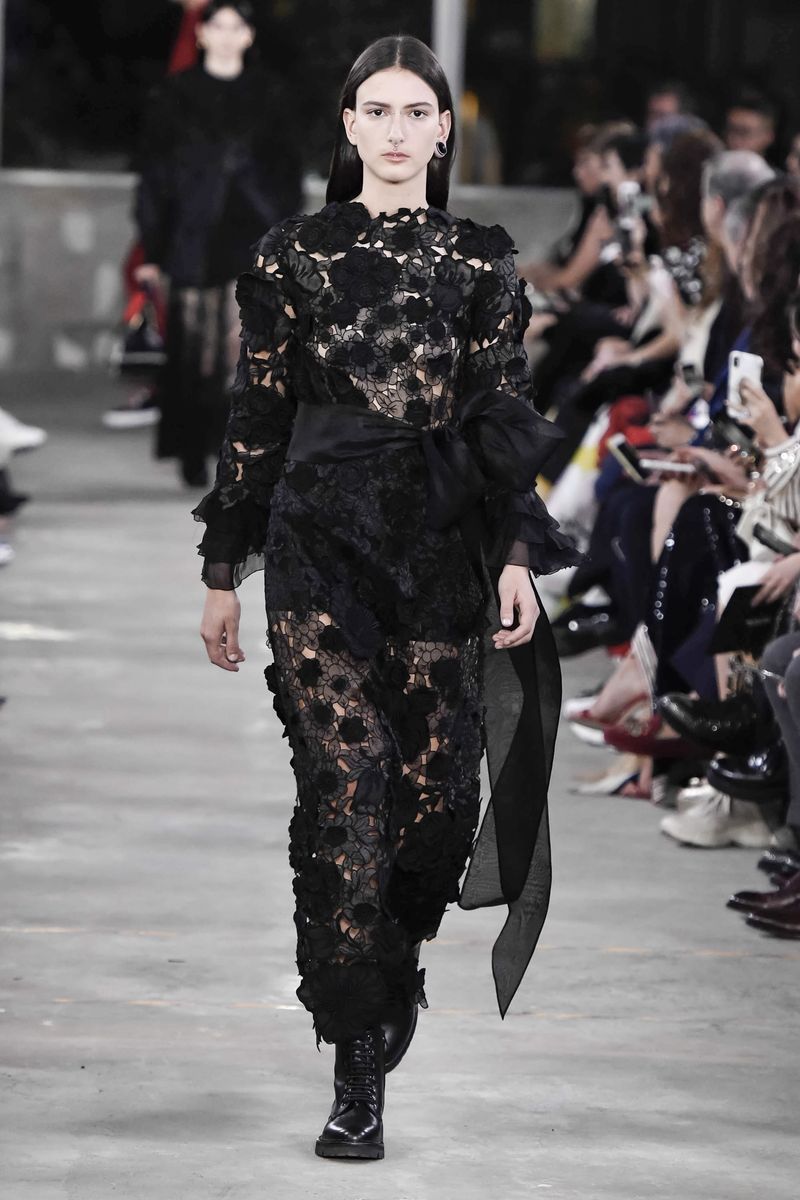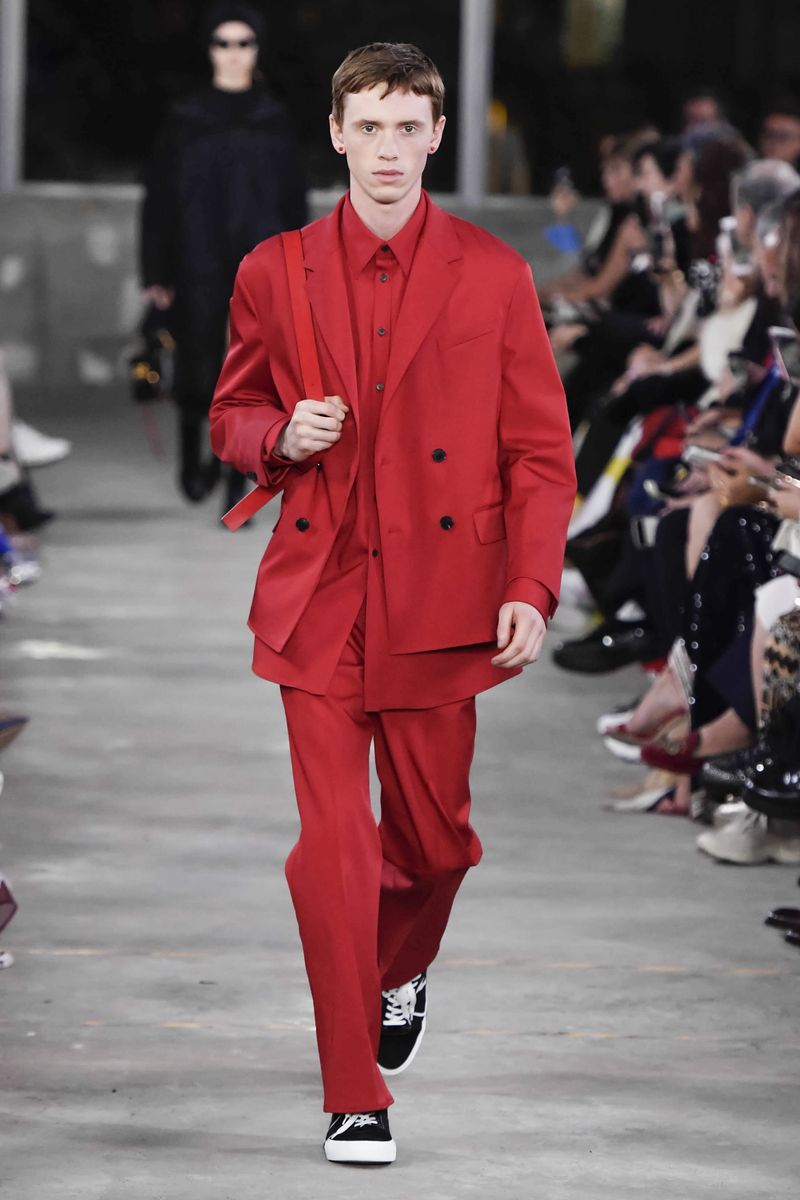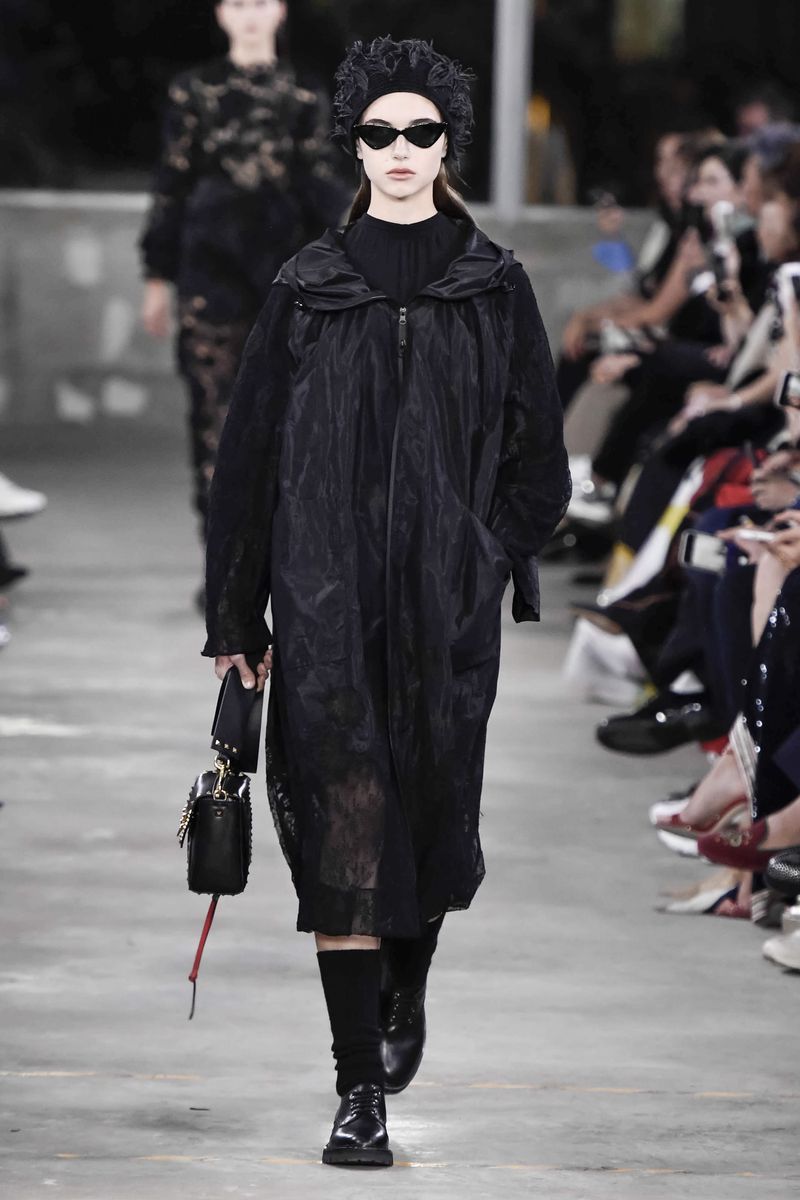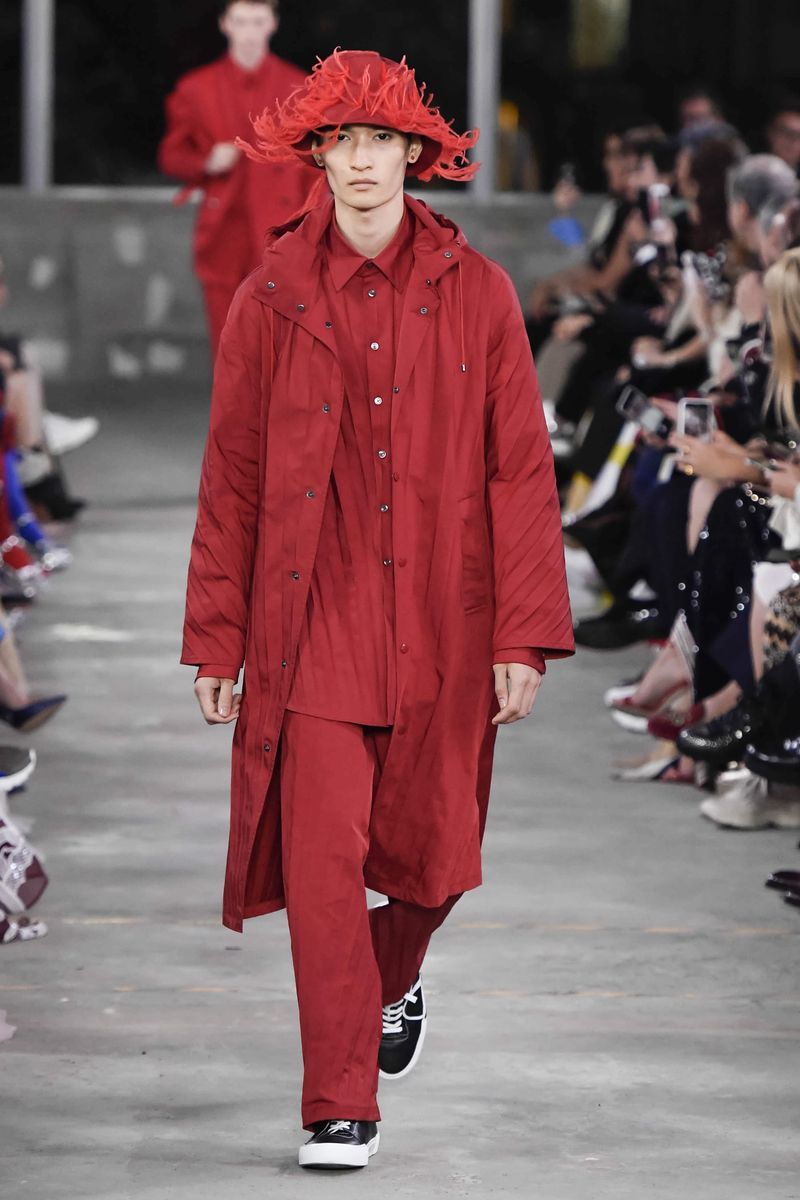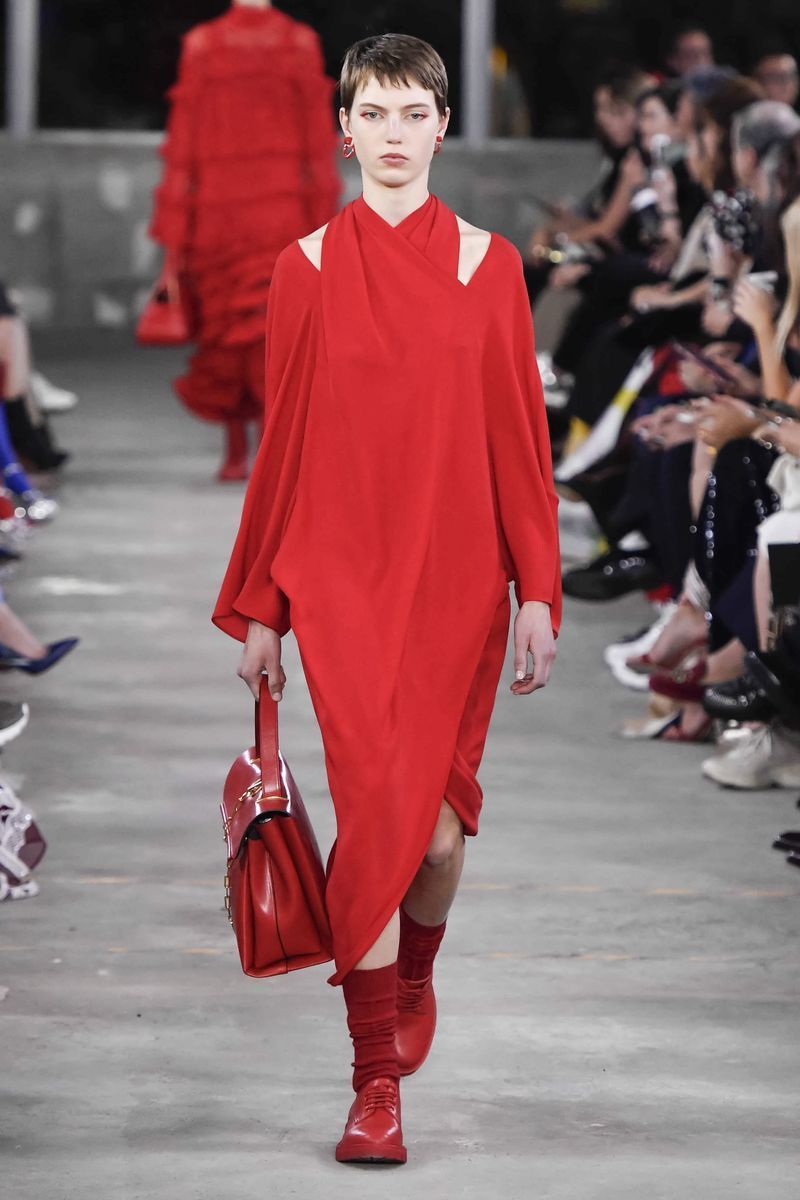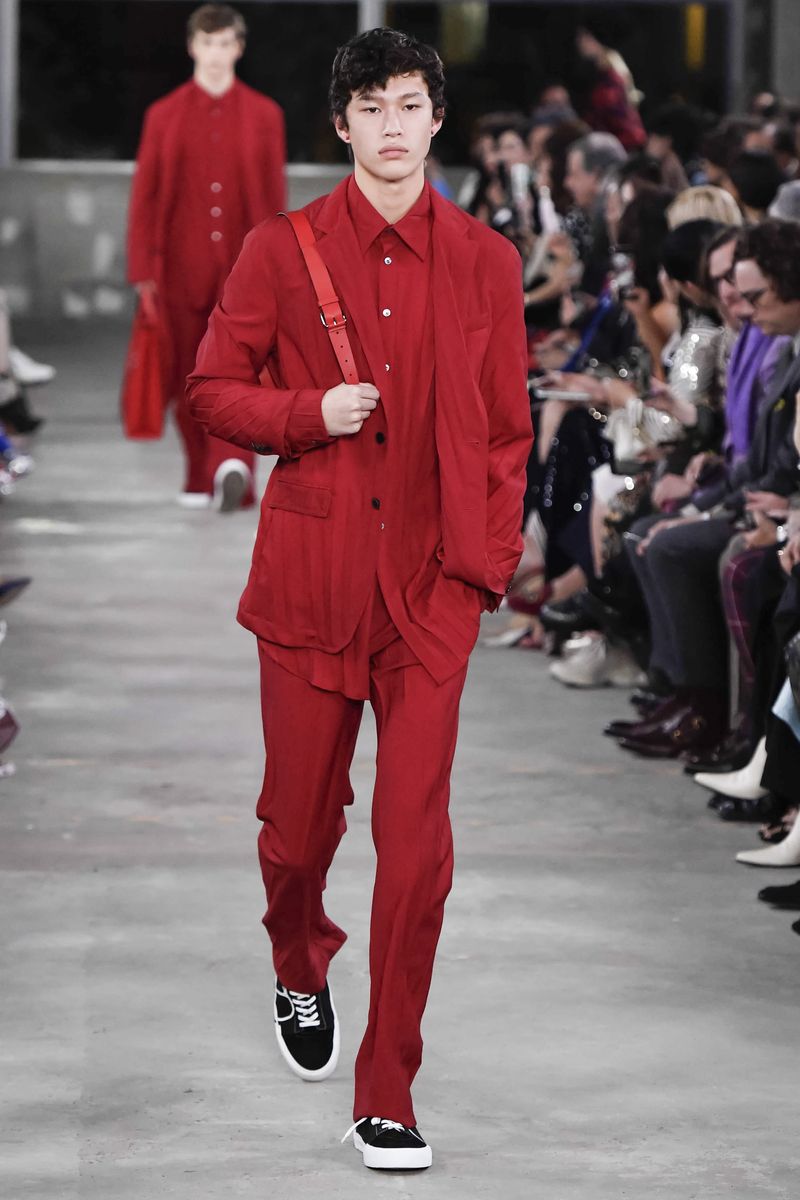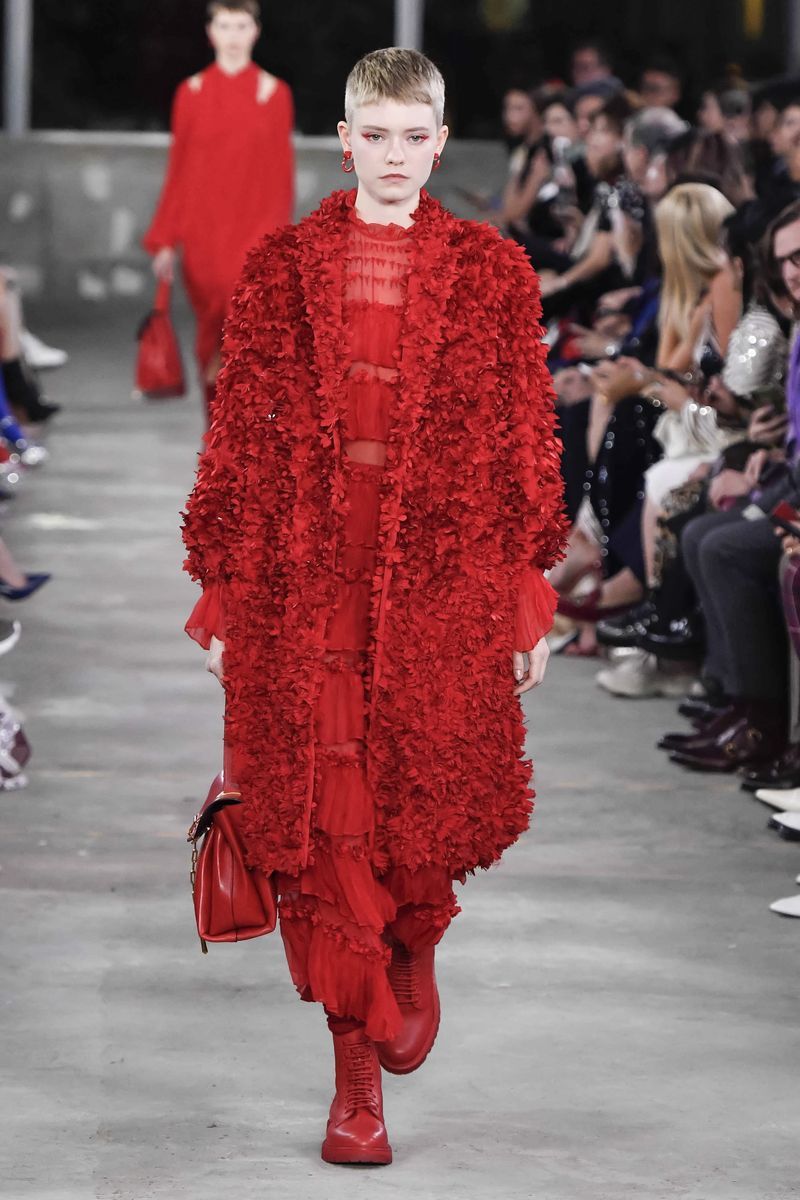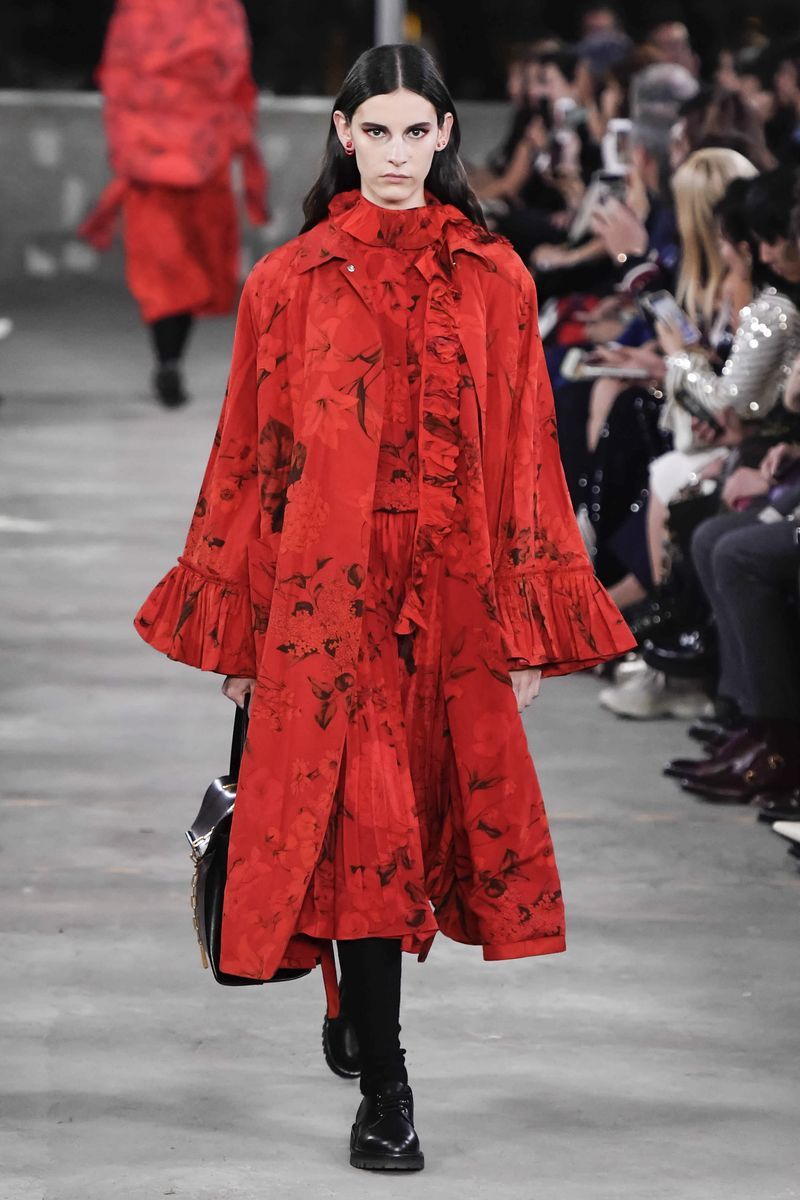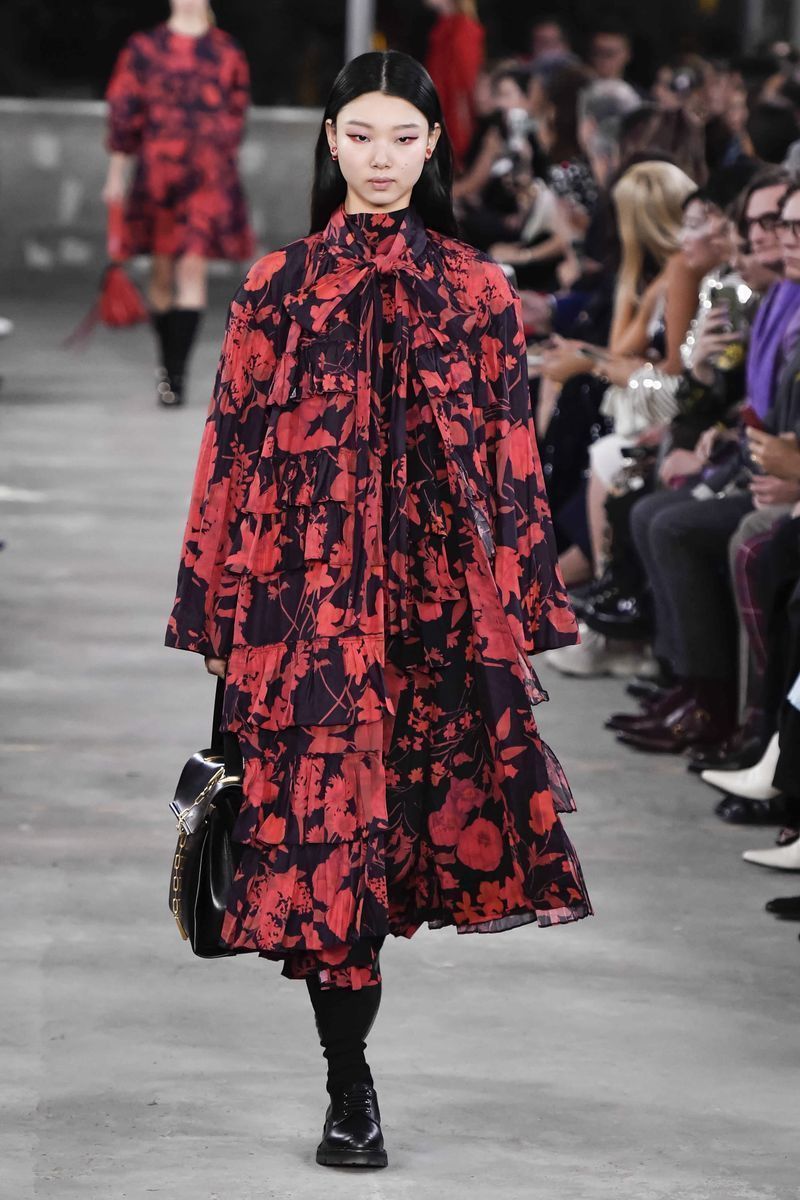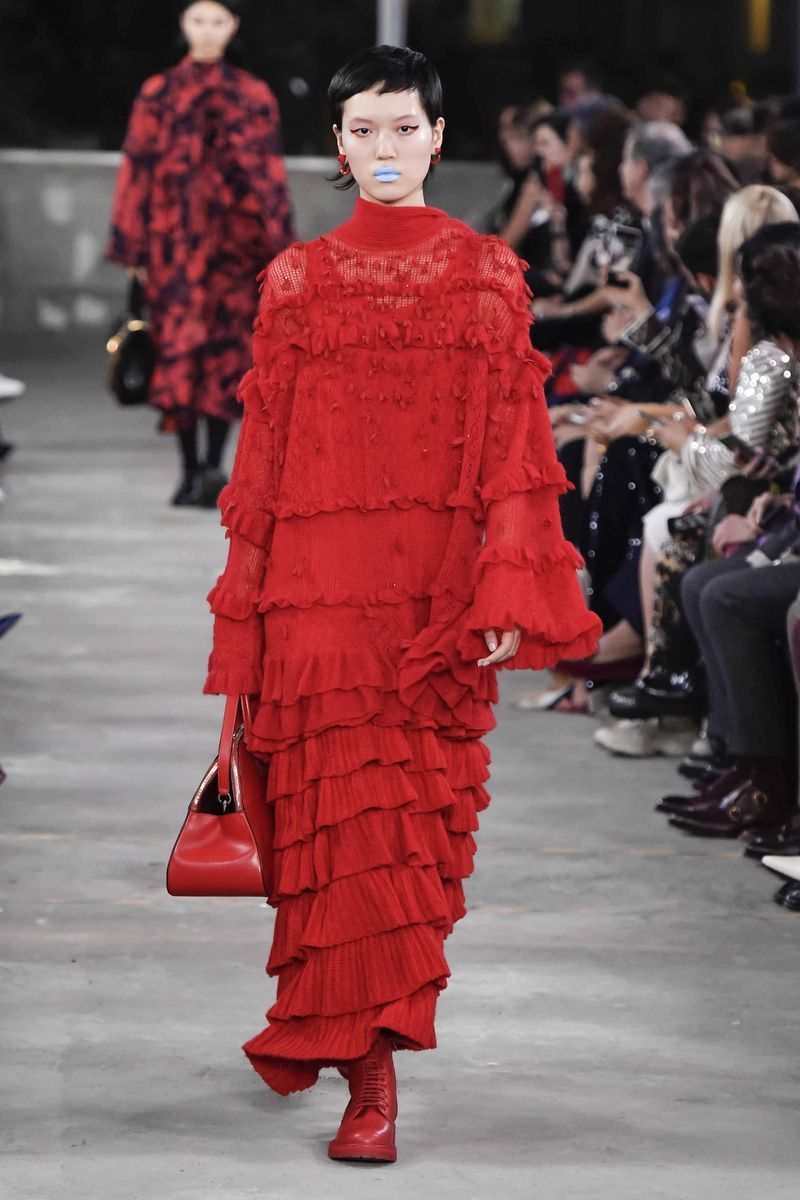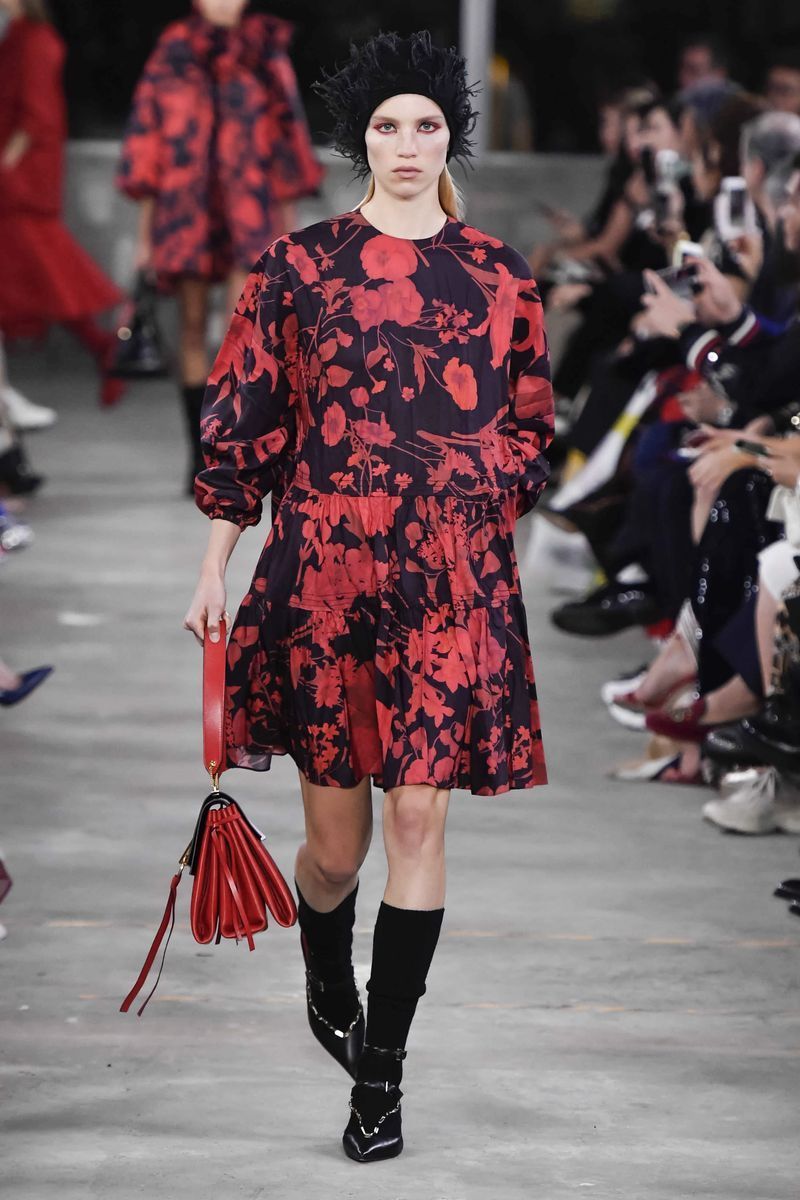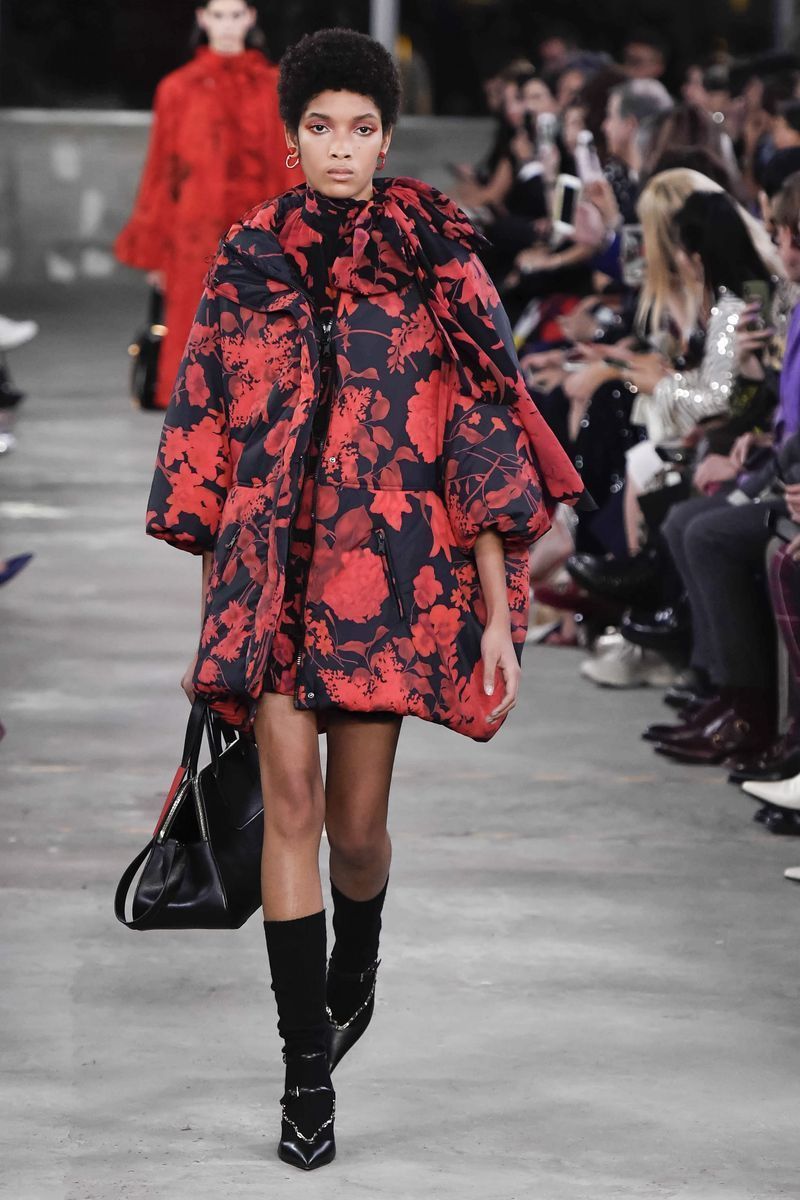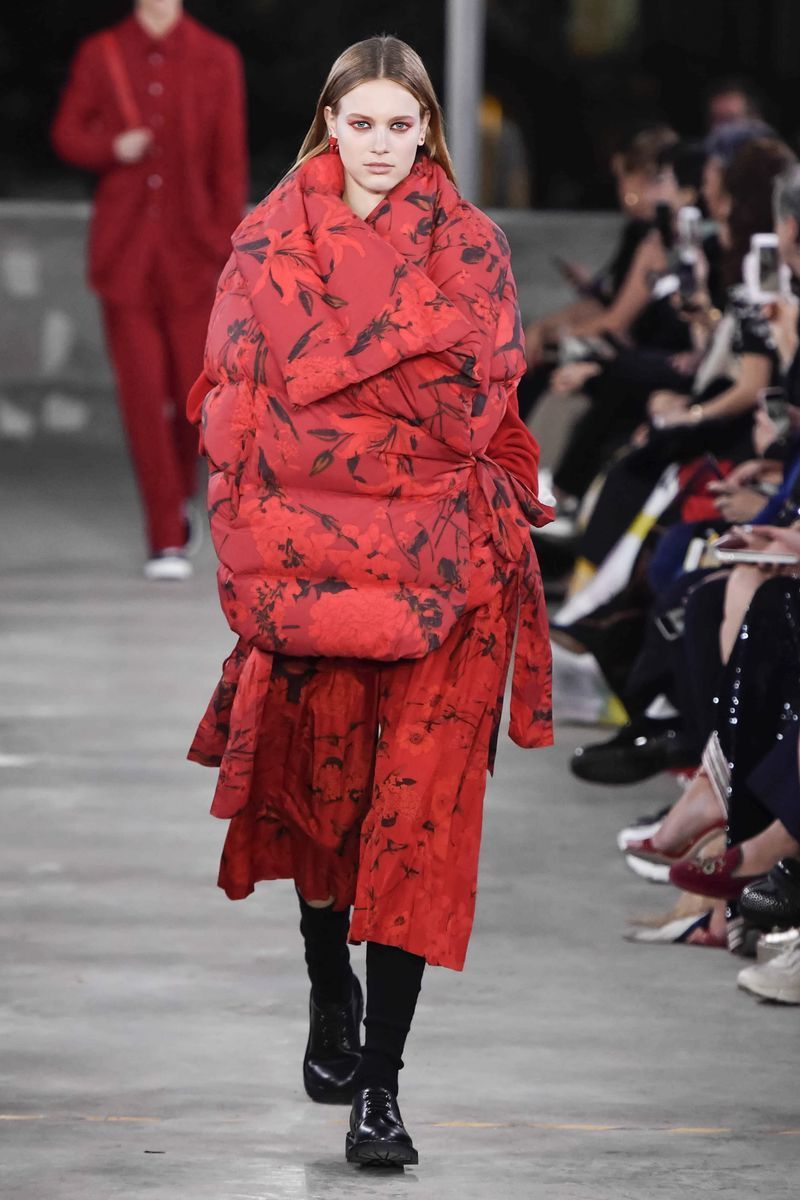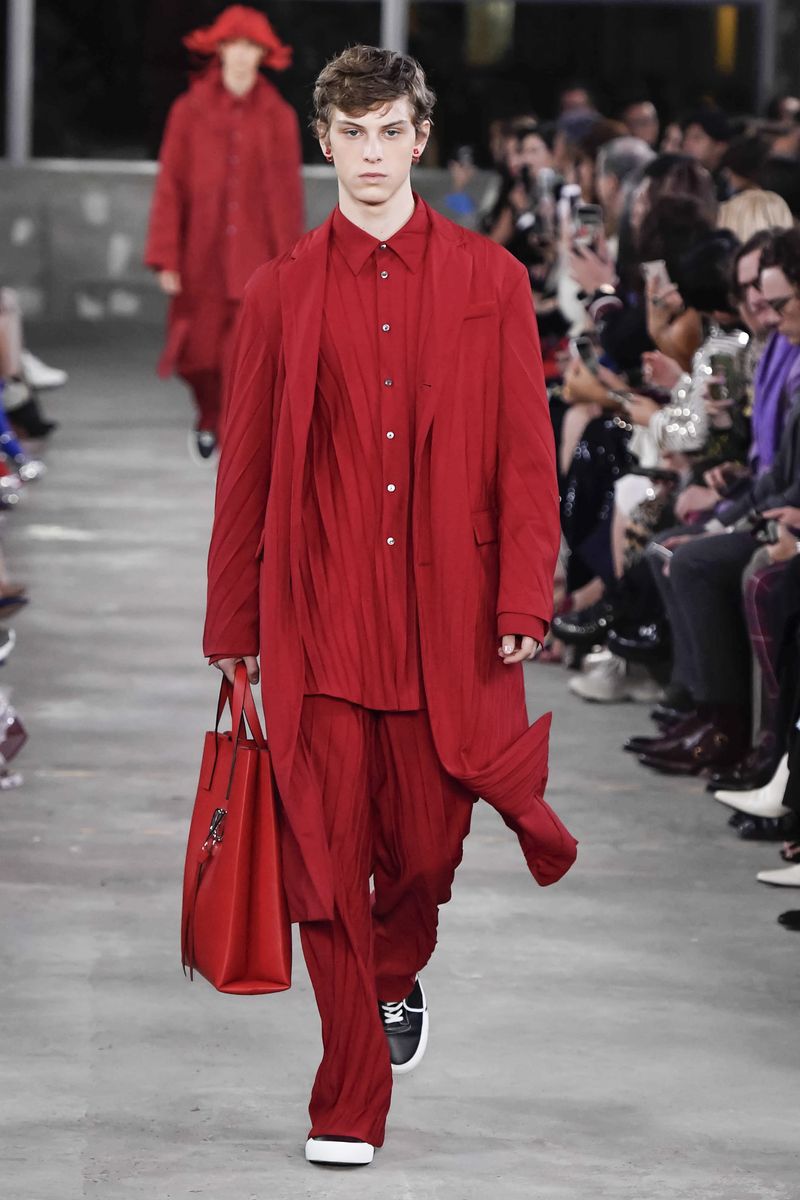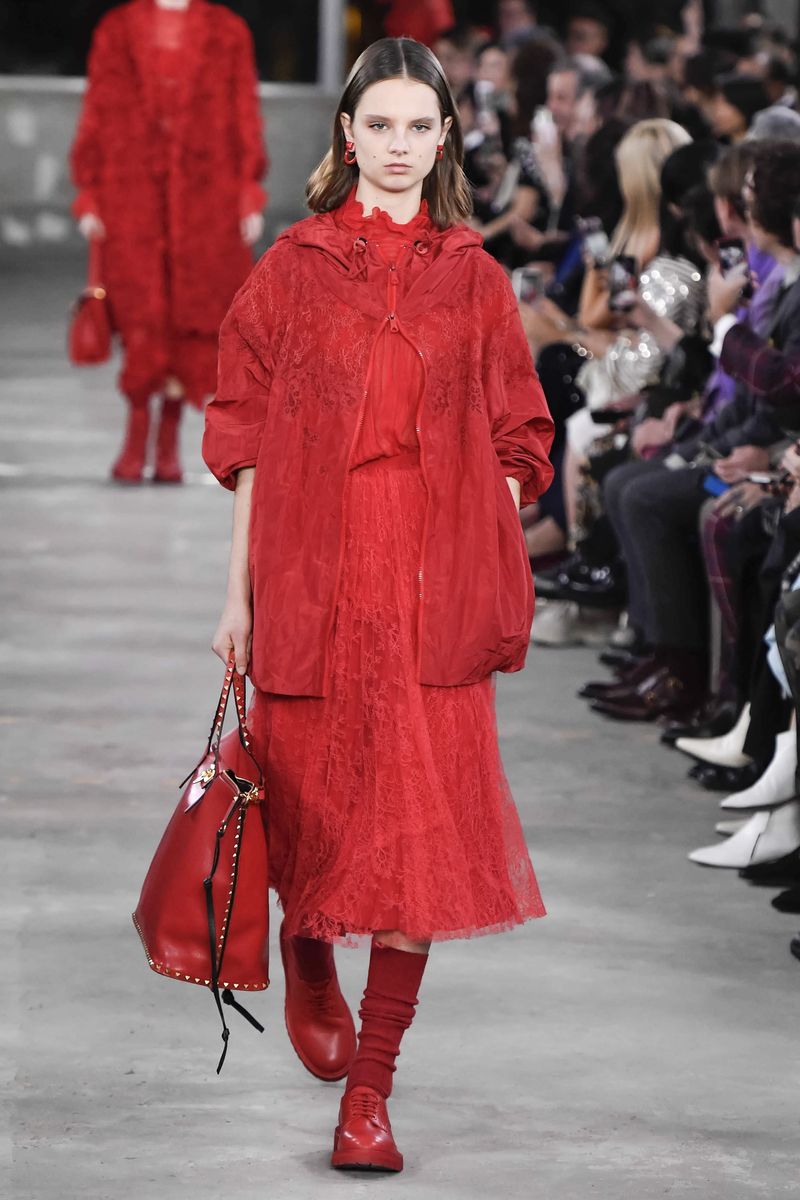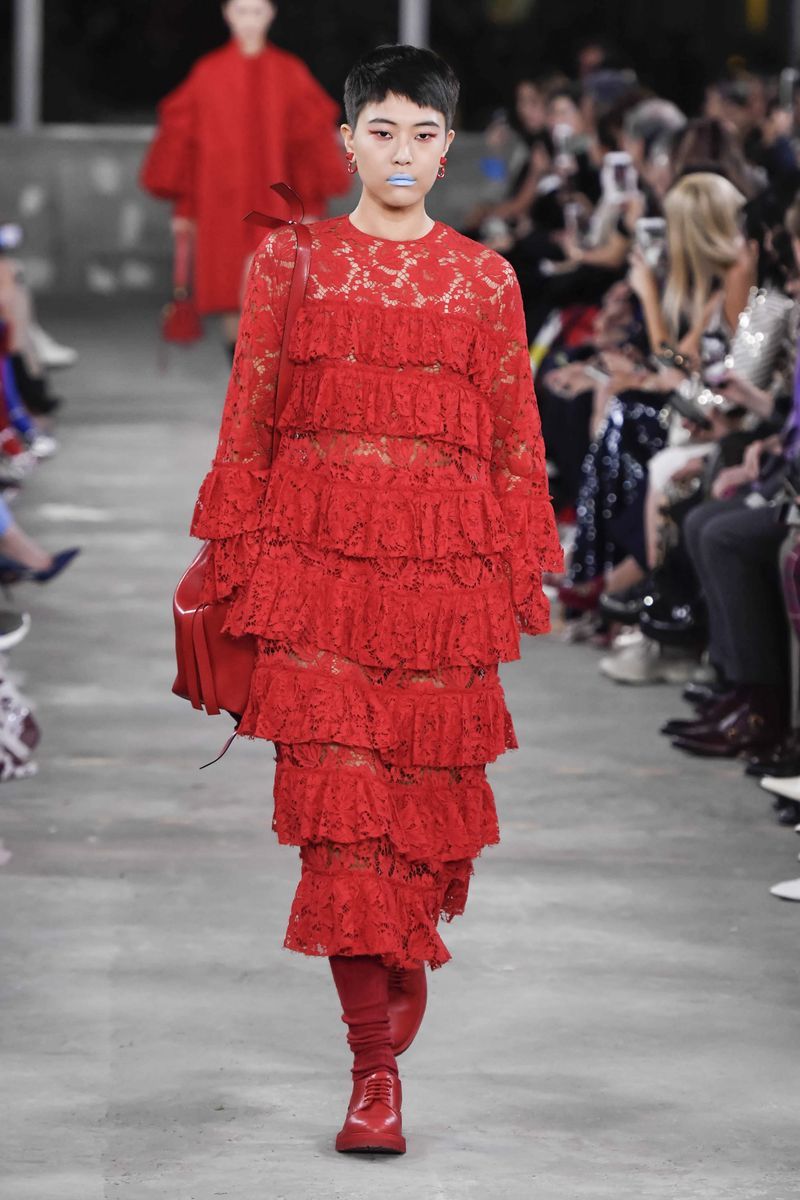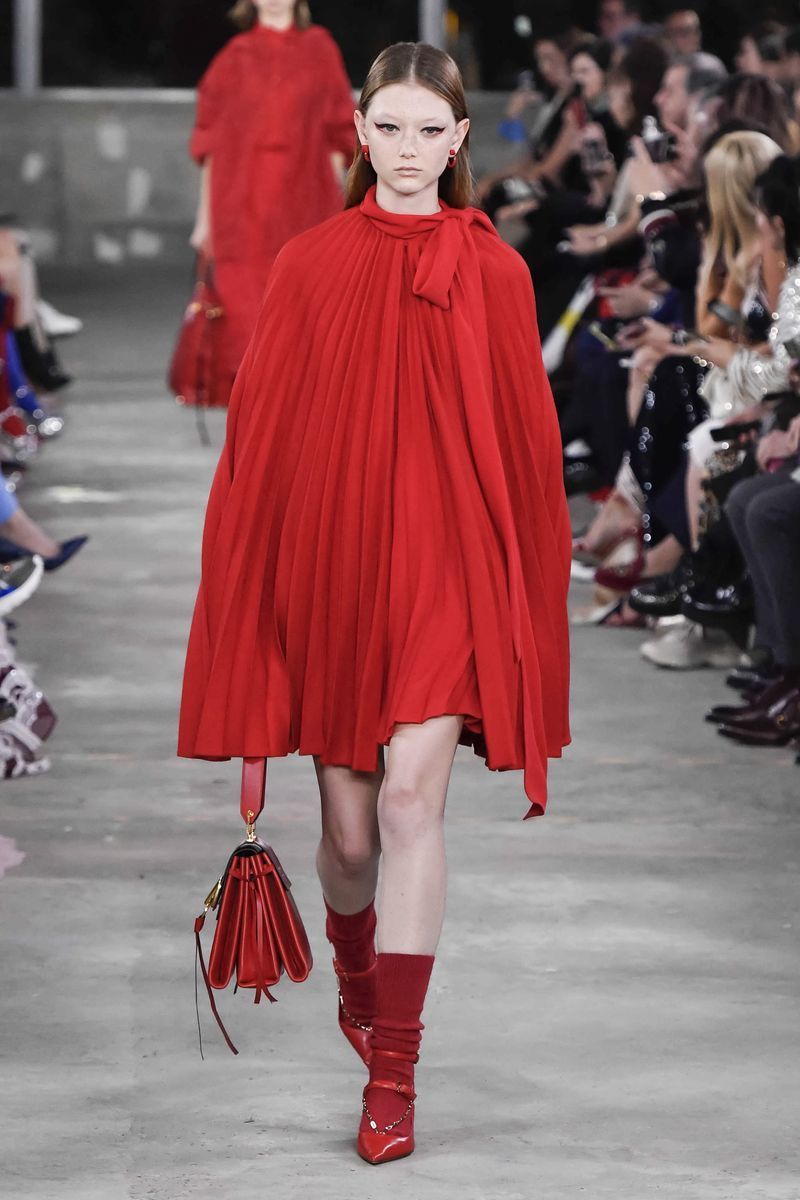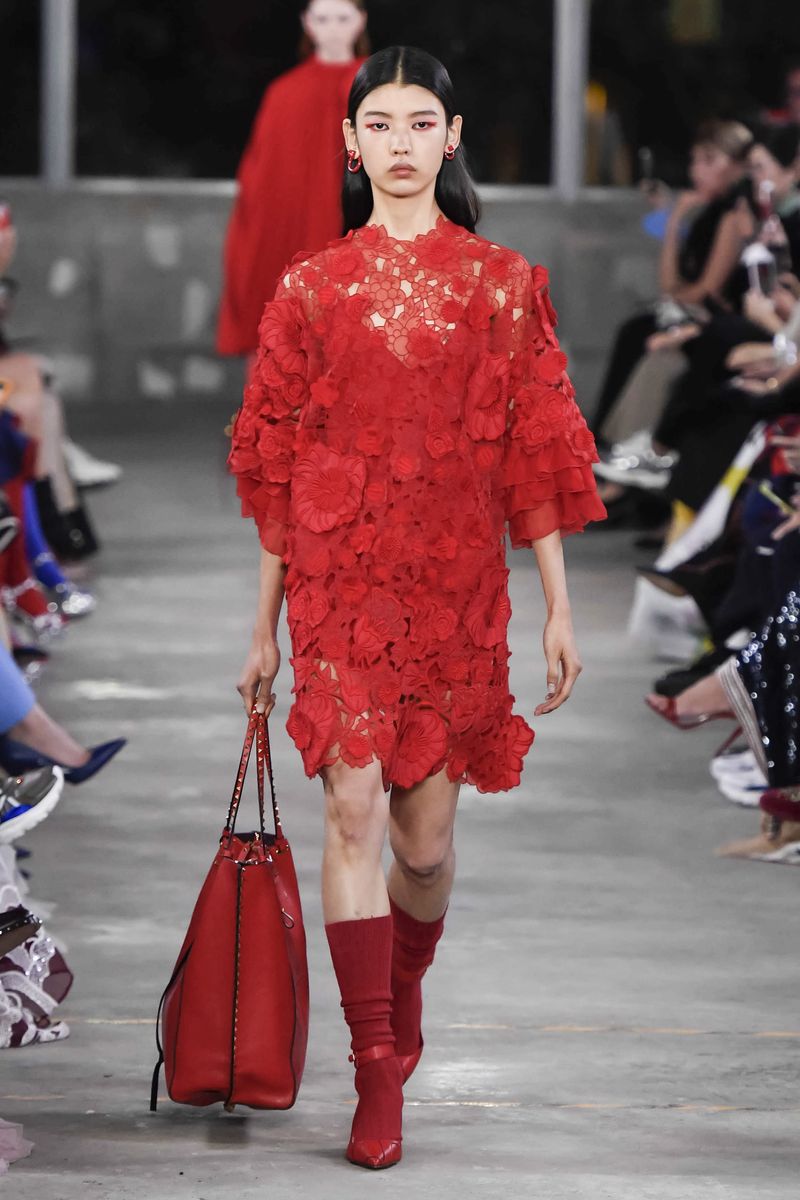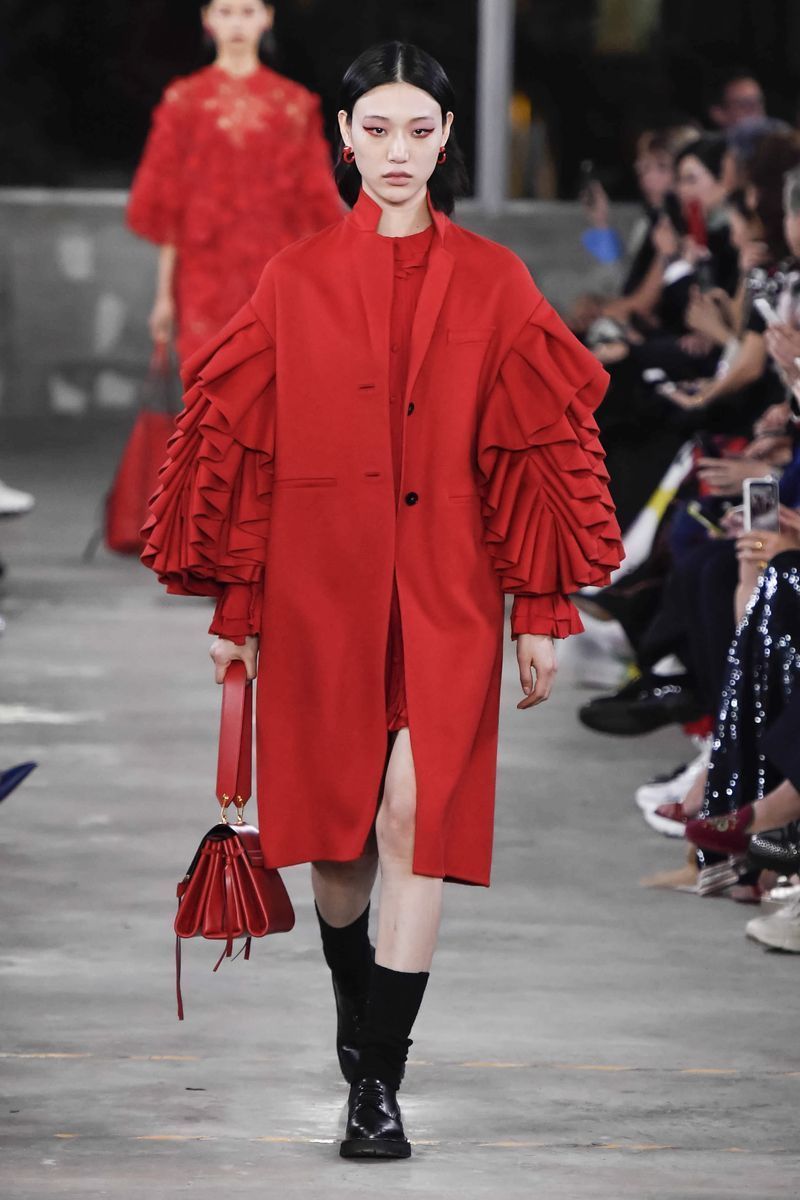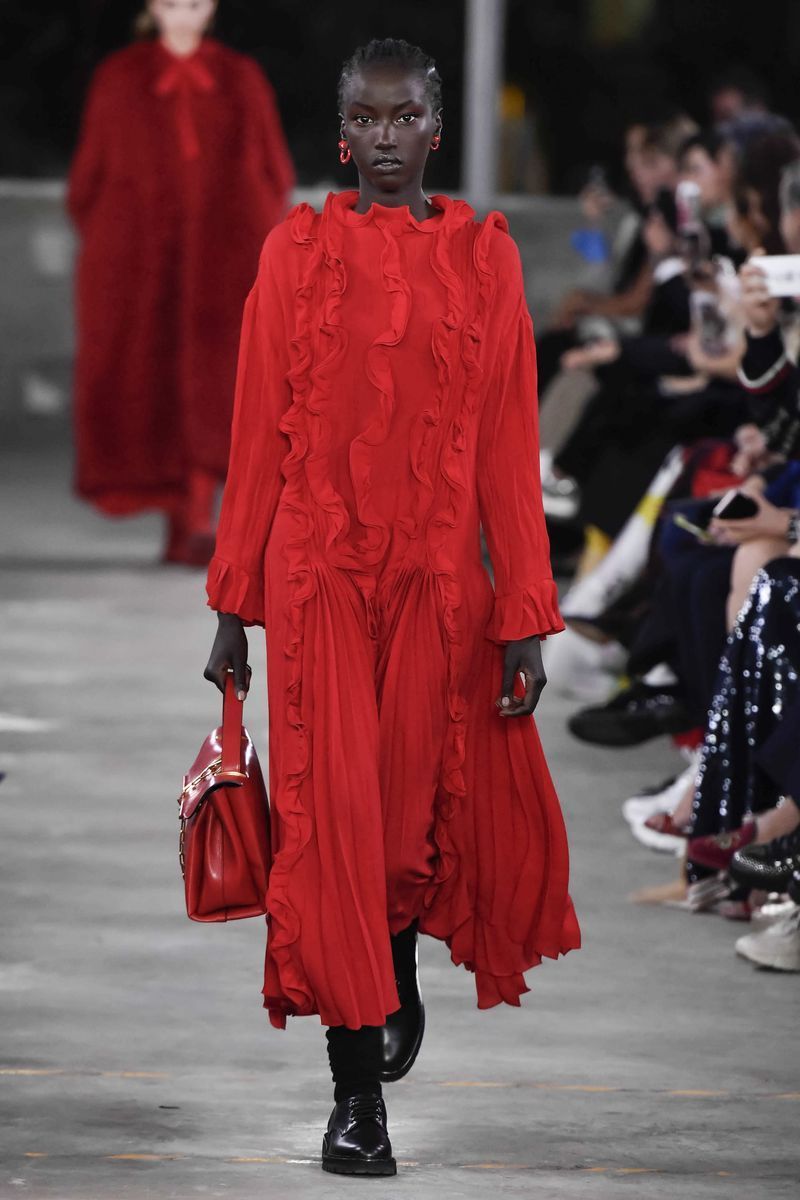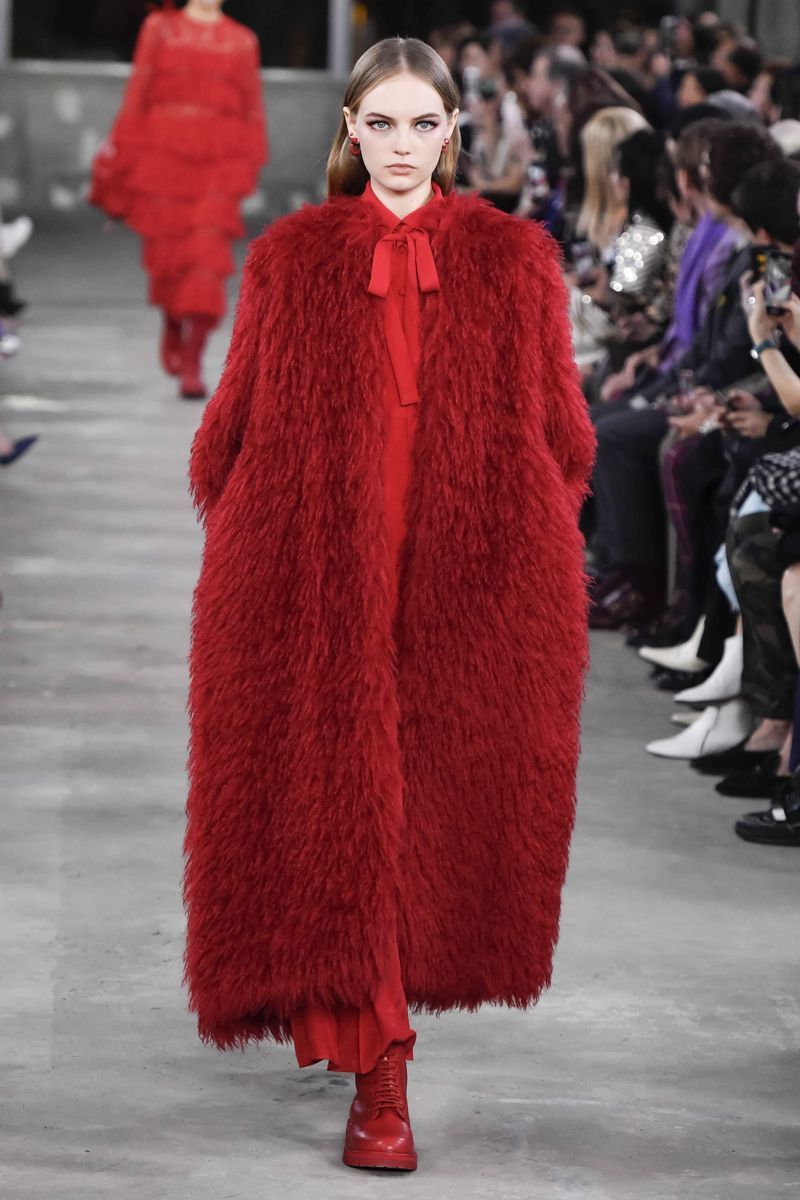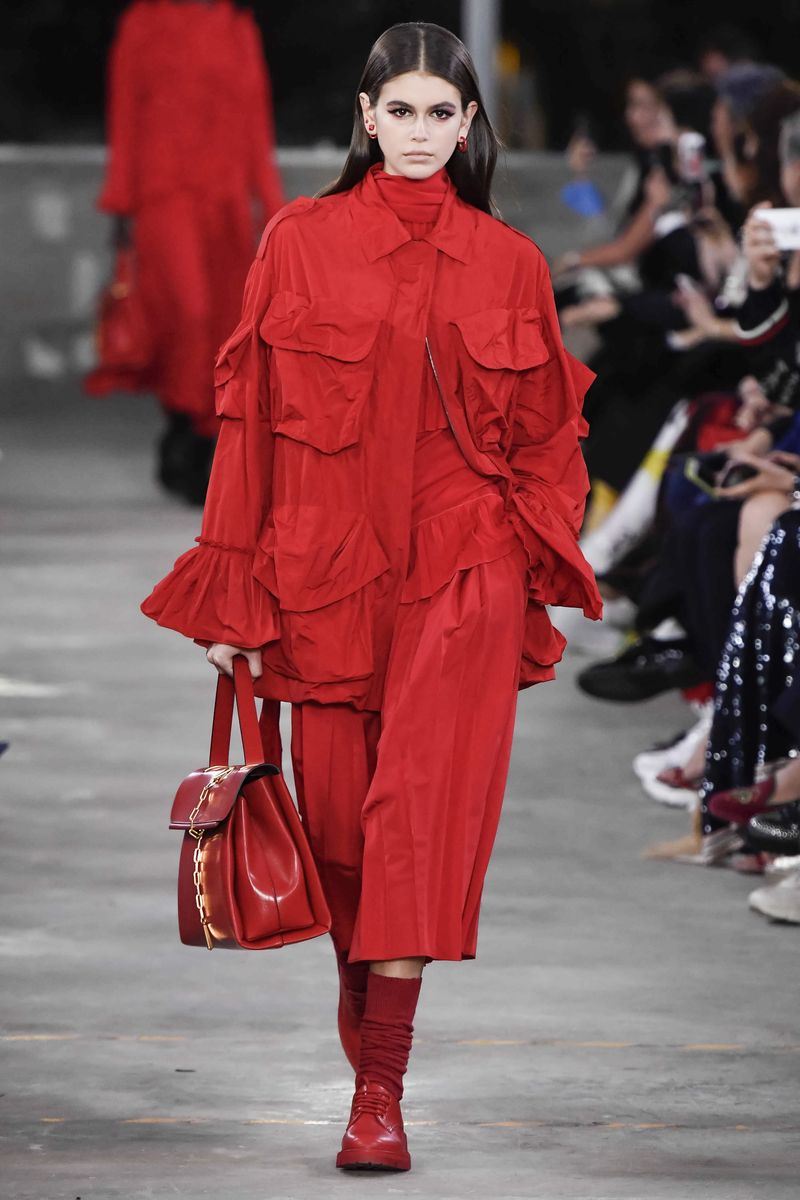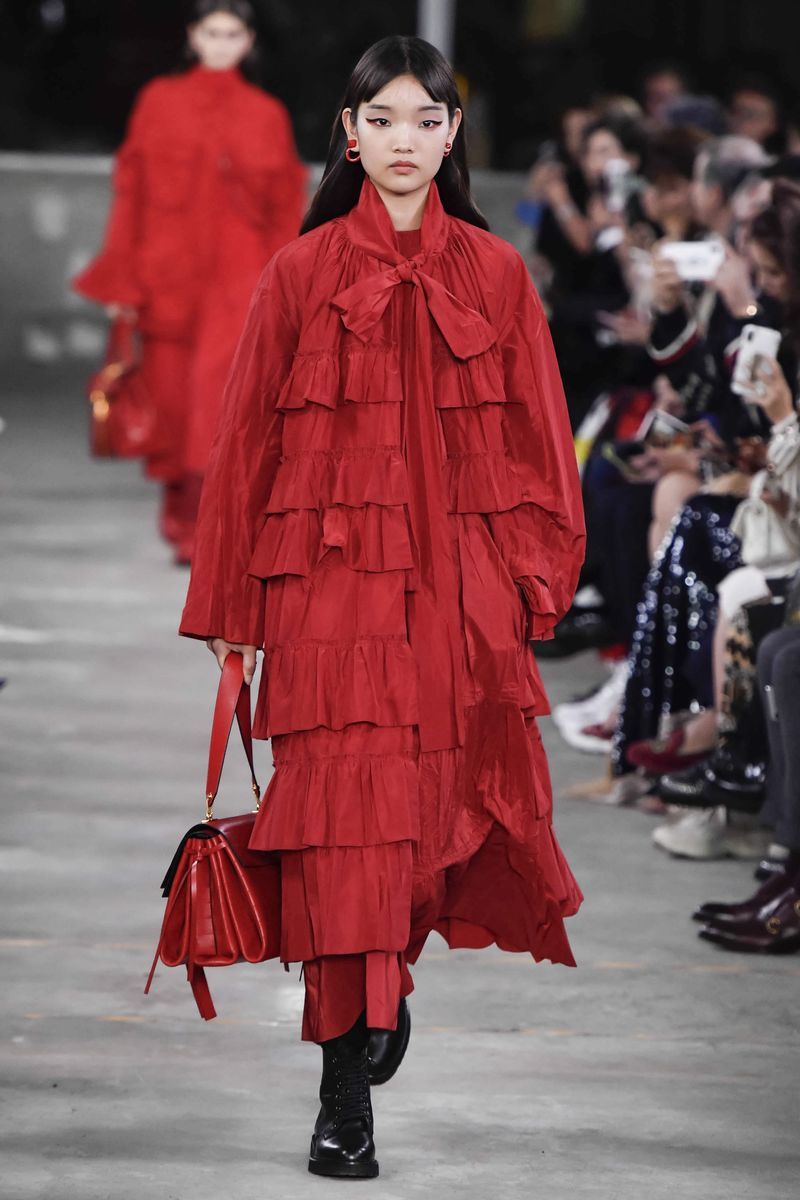 Airy silks, volumes, Valentino red, blacks, whites, inspiration from the 70s, 80s and chic looks broken by Dr. Martens made the proposal an ode to the new industry codes.