READ IN: Español
Since the 1970s, the Vans Sk8-Hi model has positioned itself as one of the brand's most iconic designs due to its ability to encapsulate its long history of progression to become what it is today: the perfect silhouette for any occasion as well as a timeless symbol of urban culture.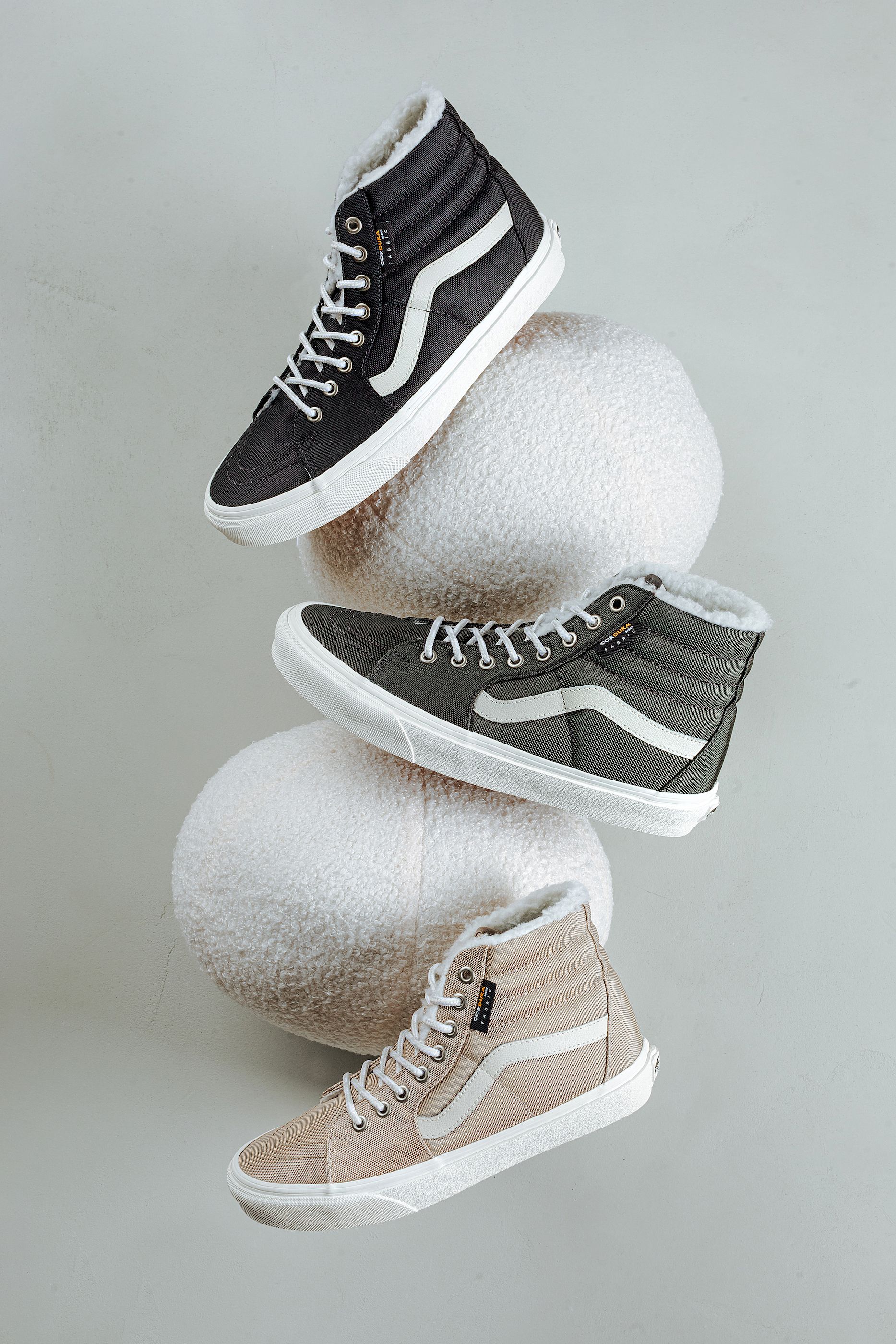 To understand their essence, it is necessary to go back to the time of their creation in 1987, when they became the second model to feature the iconic sidestripe, an innovation for the time. In addition, their design and padding above the ankle raised the functionality of skateboarding shoes to a higher level, becoming the expression of different communities and cultural tribes within various disciplines such as music, fashion and art.
Regardless of age or seasonal trends, the Vans Sk8-Hi is the perfect accessory that brings identity and comfort with every step thanks to its classic colour combinations: black, white, navy and the renowned black model with the white sidestripe – a favourite of Lizzie Armanto, Steve Caballero, Henry Rollins or Jay Howell, world-renowned artists who are loyal to the Sk8-Hi.
And as if that weren't enough, this model is reinvented every season, becoming a timeless classic with the launch of new designs and combinations of colours and materials.
Sk8-Hi Ultra-Durable Cordura Sherpa
Taking advantage of the arrival of Christmas and celebrating the most festive season of the year, Vans is launching a two-pack of Sk8-Hi's that combine all the iconic features of the classic trainer with premium fabrics. This is how the Ultra-Durable Cordura Sherpa was born, for a soft look and feel.
The outside is made of CORDURA, a tough, ultra-insulating material that has been on the market for over fifty years. On the inside, the opposite is true: cosy sherpa fur that cushions the foot and provides not only softness and comfort, but also warmth.
Discover all Sk8-Hi and Ultra-Durable Cordura models by clicking here.