READ IN: Español
Versace presents the Versace Children collection, the first collection designed for children. Through it, the Medusa brand brings its legendary style to the world of eyewear for the little ones.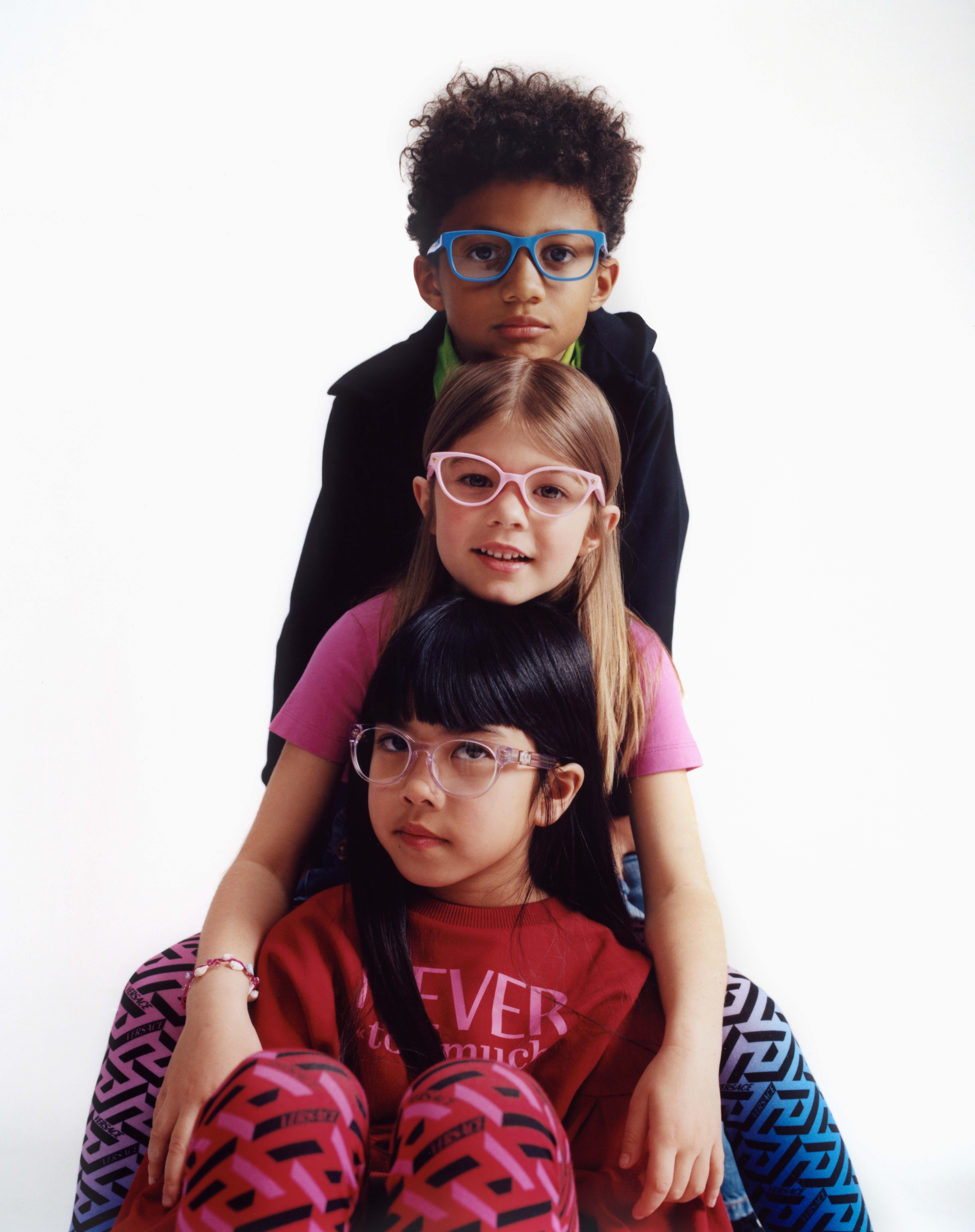 In this cheerful, bold and energetic first collection, Versace's classic, comfortable designs are complemented by bold colours in eye-catching styles and sunglasses for boys and girls. In this way, a total and authentic makeover is achieved. The launch is complemented by a fun campaign and a trendy customised case.
VK 4427U
In these sunglasses, gold with the iconic Versace logo, 90s fashion meets contemporary style. The phantos shape is offered with a universal fit and fun, eye-catching colour options, including bright lilac with violet-mirrored grey lenses as well as transparent fluorescent yellow with red-mirrored yellow lenses.
VK 4428U
This model from the boot conveys the most divine attitude in a boyish style. The oval acetate frame features two Medusa medallions on the temple for a touch of authentic Versace charm. This model is available in universal fit and in cheerful colours: fuchsia with dark grey lenses and transparent violet with light violet lenses.
VK 4429U
The original Medusa Biggie design is transformed into this irregular acetate shape designed for boys and girls. The fashion house's legendary Medusa medallion is positioned on the temples for unmistakable style. These universally adjustable sunglasses are available in fluorescent red or green with dark grey lenses.
VK 3322U
This cat-eye shape conveys an elegant yet casual style that combines a classic 90s metal logo with two carefully designed Medusa. This model is available in crystal, pink and violet.
VK 3323U
Following the phantos shape of acetate gives a rock icon style for everyday glamour. The butterfly-shaped medusa medallion is incorporated into the temples, thus matching the frame colour. This eye-catching model is available in two sizes and three colours: transparent pink, bright fuchsia and black.
VK 3325U
A lightweight, rectangular silhouette in the purest classic style where details are key: a 90s-inspired metallic logo is placed on the temple, while the universal fit allows you to satisfy all the tastes of Versace's youngest fans. Available in red, pink and blue.