In the last months, all eyes have been on French label Vetements and the brand's Georgian designer Demna Gvasalia.
En los últimos meses, todos los ojos han estado puestos en la marca francesa Vetements y en el diseñador de la marca, el georgiano: Demna Gvasalia.
Vetements, is a collective of designers, made up of the former Maison Martin Margiela team and people that studied at the Royal Academy of Fine Arts in Antwerp with Demna Gvasalia, visible face of the project.
Vetements, es un colectivo de diseñadores, compuesto por el anterior equipo de Maison Martin Margiela y personas que estudiaron en la Real Academia de Bellas Artes de Amberes con Demna Gvasalia, cara visible del proyecto.
Gvasalia named the label Vetements, the French word for "clothes," because he doesn't want customers to pay attention to the name. Rather, he wants them to focus on the clothes themselves: classic pieces given new life, like wool military coats with exaggerated silhouettes, shrunken hoodies and T-shirts, and oversize, asymmetrical suit jackets.
Gvasalia nombró a la marca como "Vetements", la palabra francesa usada para "ropa", porque no  quería que los consumidores centraran su atención en el nombre de la empresa. Busca que la atención se focalice sobre la misma ropa, piezas clásicas reinterpretadas como: abrigos militares de lana con siluetas exageradas, sudaderas y camisetas encogidas u oversize junto a chaquetas asimétricas.
¿Who is Gvasalia? – ¿Quién es Gvasalia?
Gvasalia (Creative Director of Vetements), it's a Georgian-born, Paris-based designer. After formally training to design men's clothes at Antwerp's Royal Academy of Fine Arts, Gvasalia arrived in Paris in 2009 to work at Maison Martin Margiela, where he absorbed the technical mastery and garment-focused methodology of the house's founder. A stint as a senior designer at Louis Vuitton followed, a job he quit in 2014 to devote all his resources to Vetements. Today, he works as creative director at Balenciaga.
Gvasalia (director creativo de Vetements), es un diseñador nacido en Georgia, con residencia en París. Después de formarse en diseño de moda masculina en la Real Academia de Bellas Artes de Amberes, Gvasalia llegó a París en 2009 para trabajar en la Maison Martin Margiela, donde absorbió la técnica y la metodología centrada en la prenda del fundador de la casa. Continuó trabajando como diseñador senior de Louis Vuitton, un trabajo que dejó en 2014 para dedicar todos sus recursos y esfuerzos a Vetements. En la actualidad también desempeña la función de director creativo en Balenciaga.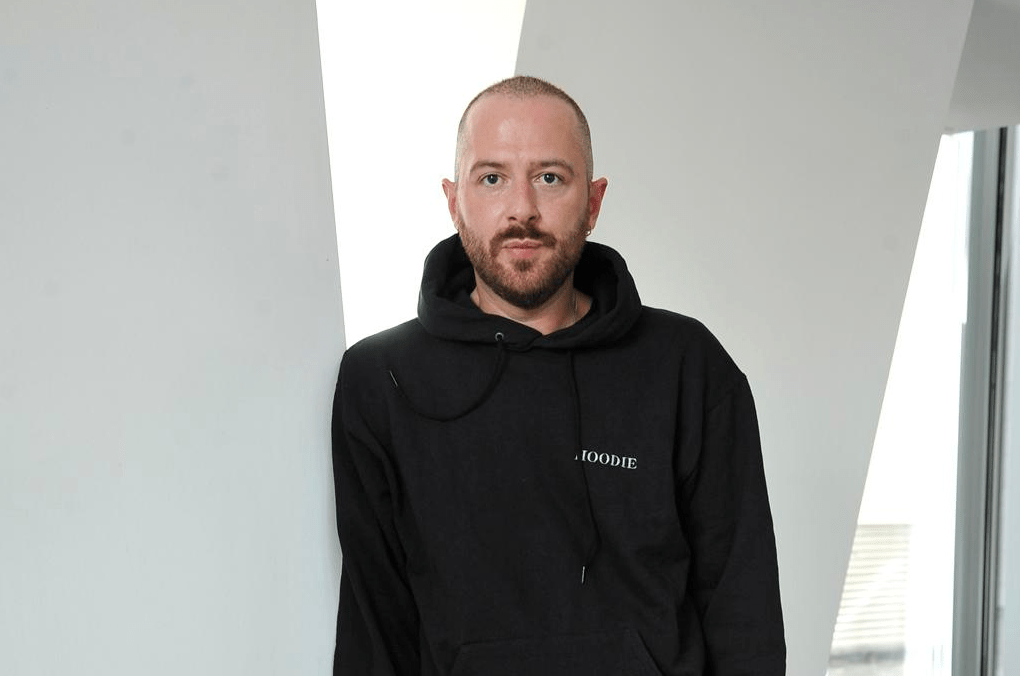 Women's wear for mens – Ropa de mujer para hombres
"Due to our aesthetic that has a very masculine origin, we have a lot of male customers that buy our clothes, which are not really made for male customers." Despite this, Vetements usually walks a co-ed collective of models down the catwalk, despite formally being labeled and marketed as a womenswear brand — a savvy choice that seems all too appropriate for the age of gender fluidity.
Etiquetado y comercializado como una marca de ropa de mujer son muchos los hombres que visten de Vetements. "Debido a nuestra estética, que tiene un origen muy masculino, tenemos una gran cantidad de clientes hombres que compran la ropa". Vetements suele desfilar con un colectivo mixto de modelos, una elección inteligente y muy apropiada para la época del género neutro que estamos viviendo.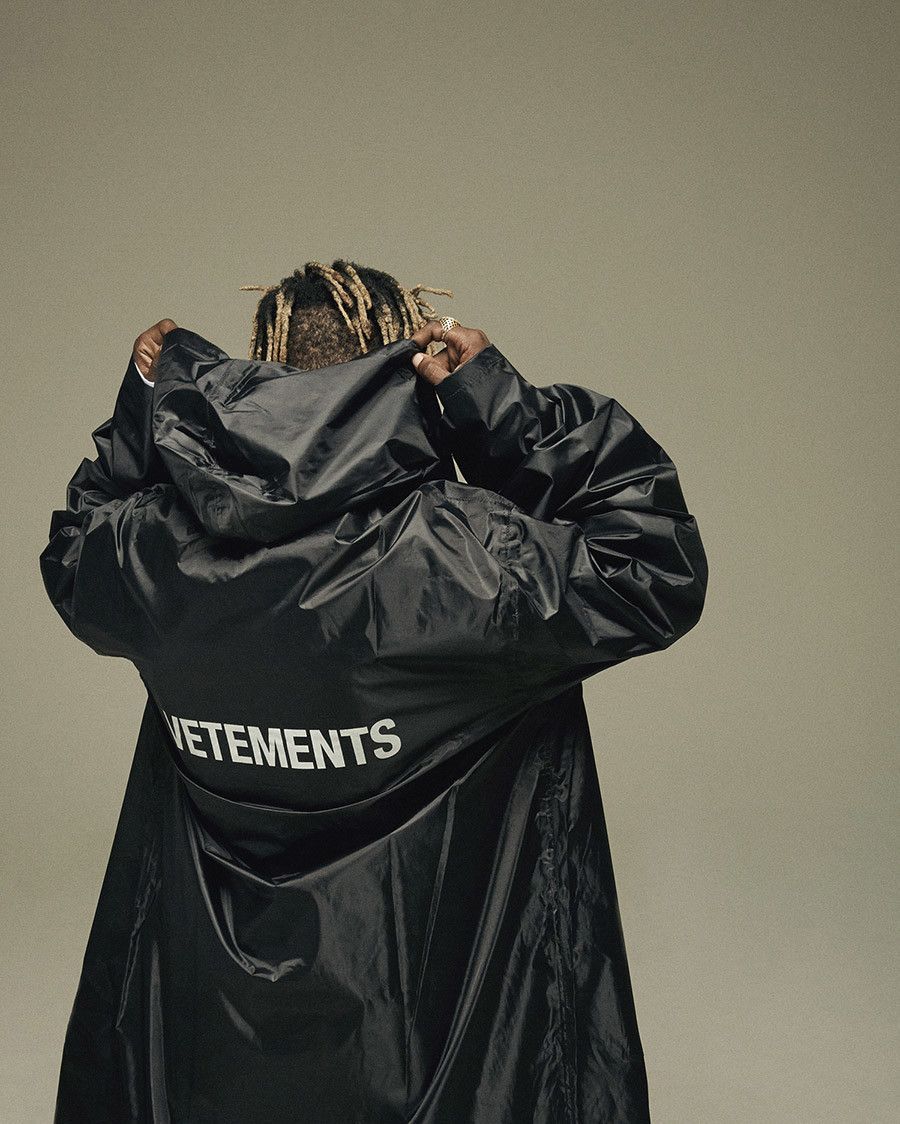 SS16 – IN STORES
Vetements has become a sought-after brand. Celebrities like Kanye West, Rihanna, or Jared Leto among others, have surrendered to the Georgian-French phenomenon. You can find the clothes at: Antonioli, The Broken Arm or L'inde Le Palais.  The SS16 just arrived to the stores. Here you have a selection of our fav's:
Vetements se ha convertido en una marca codiciada. Celebridades como Kanye West, Rihanna o Jared Leto entre otros se han rendido al fenómeno georgiano-francés. Puedes encontrar la ropa de Vetements en: Antonioli, The Broken Arm o L'inde Le Palais. La colección SS16 acaba de llegar a las tiendas. Aquí tienes una selección de nuestros favoritos: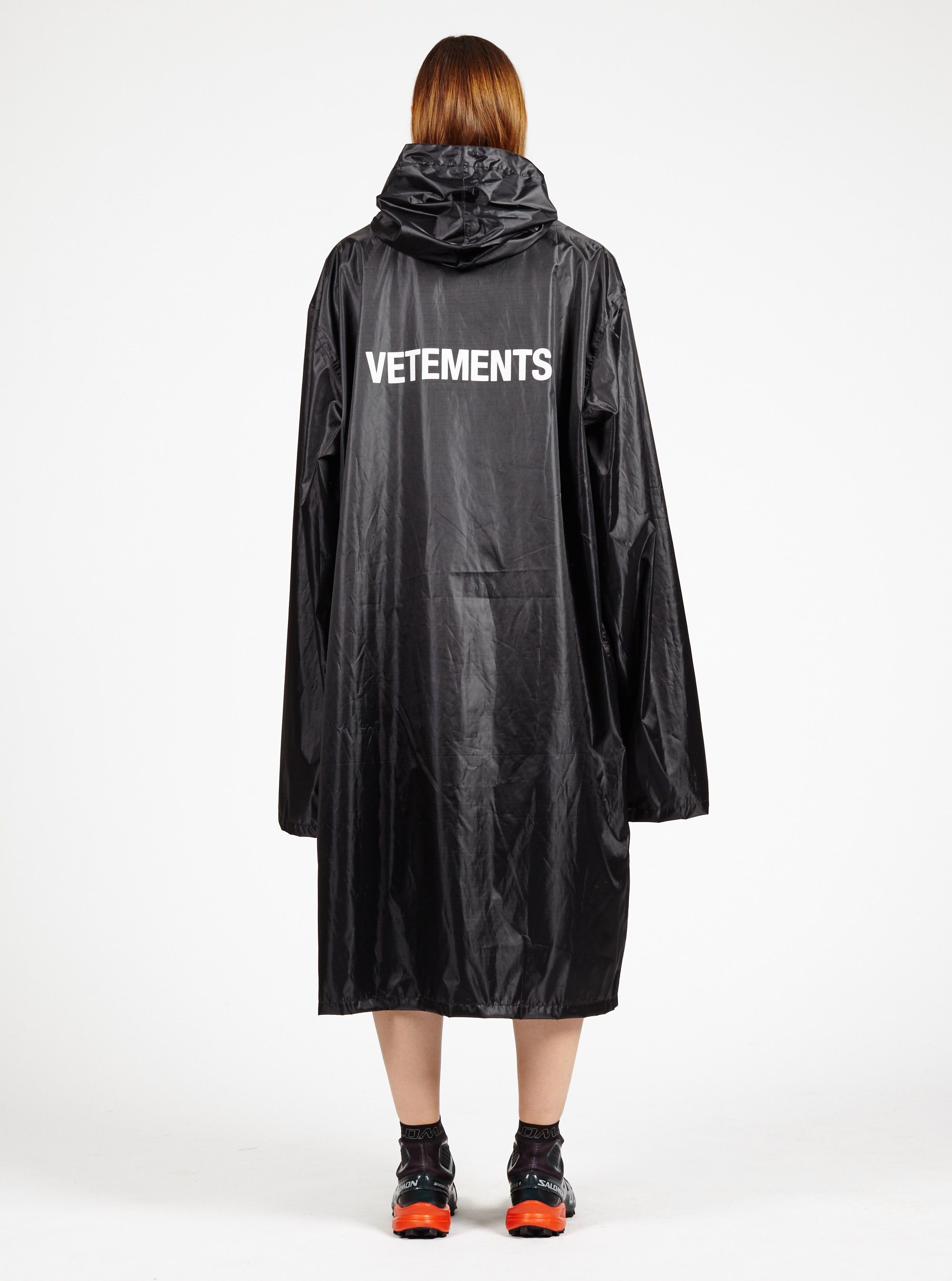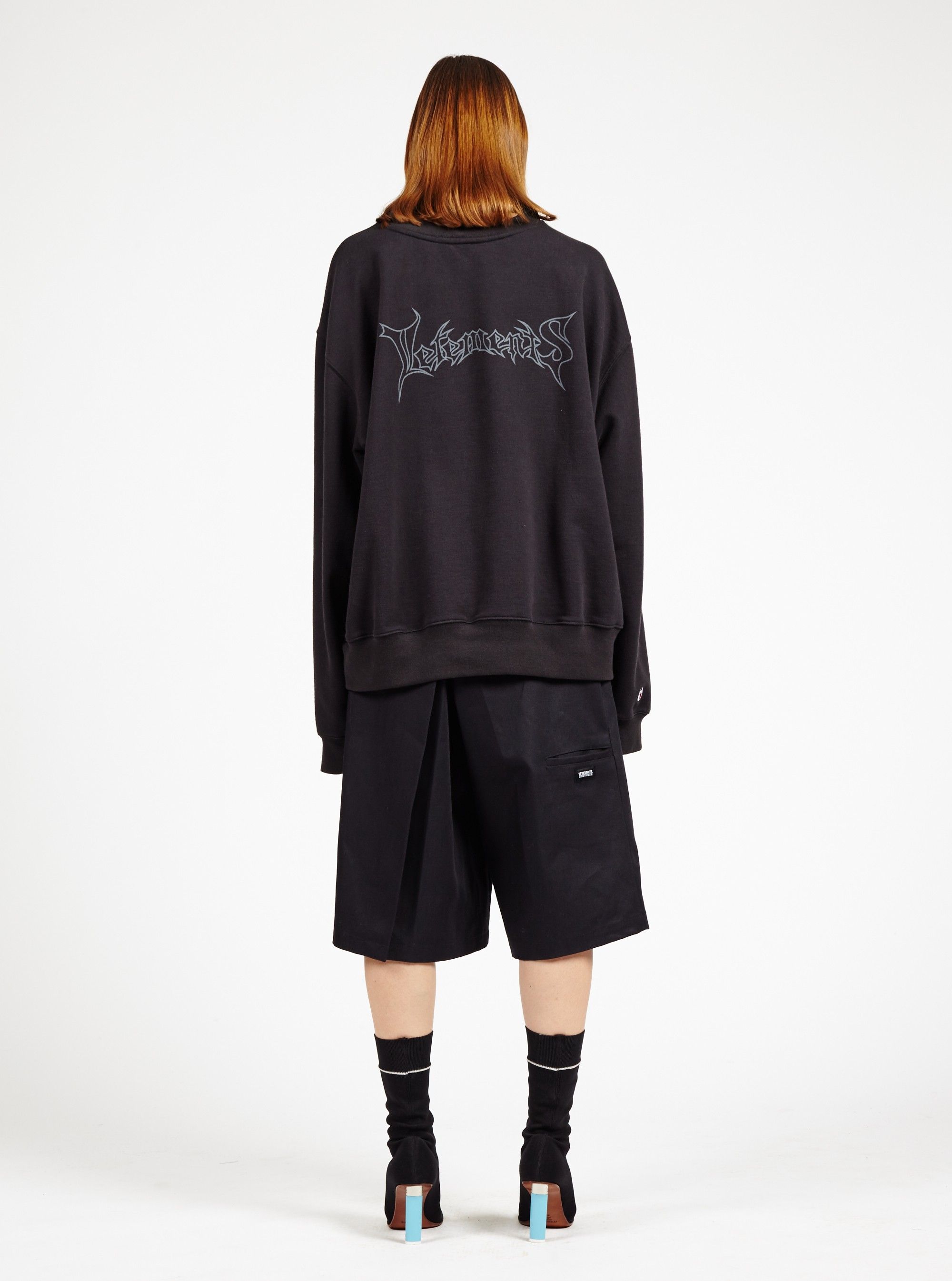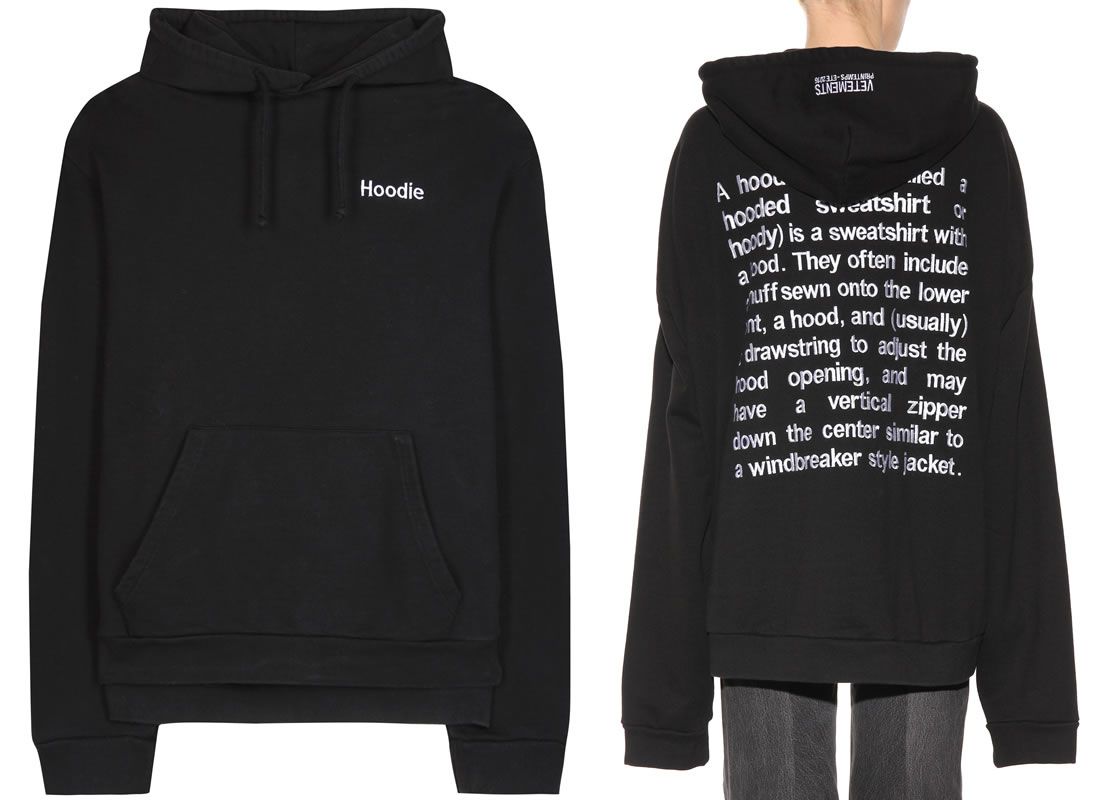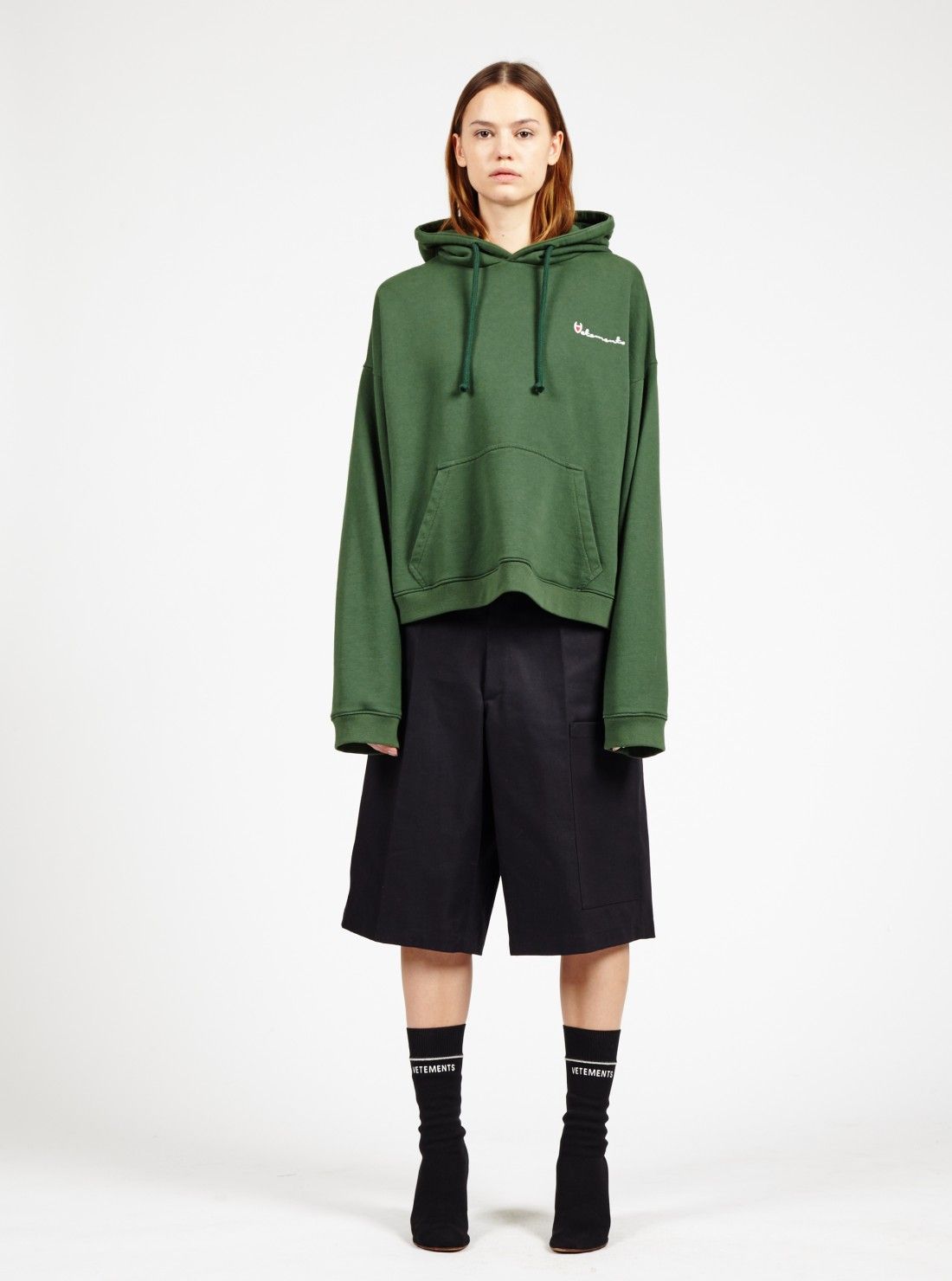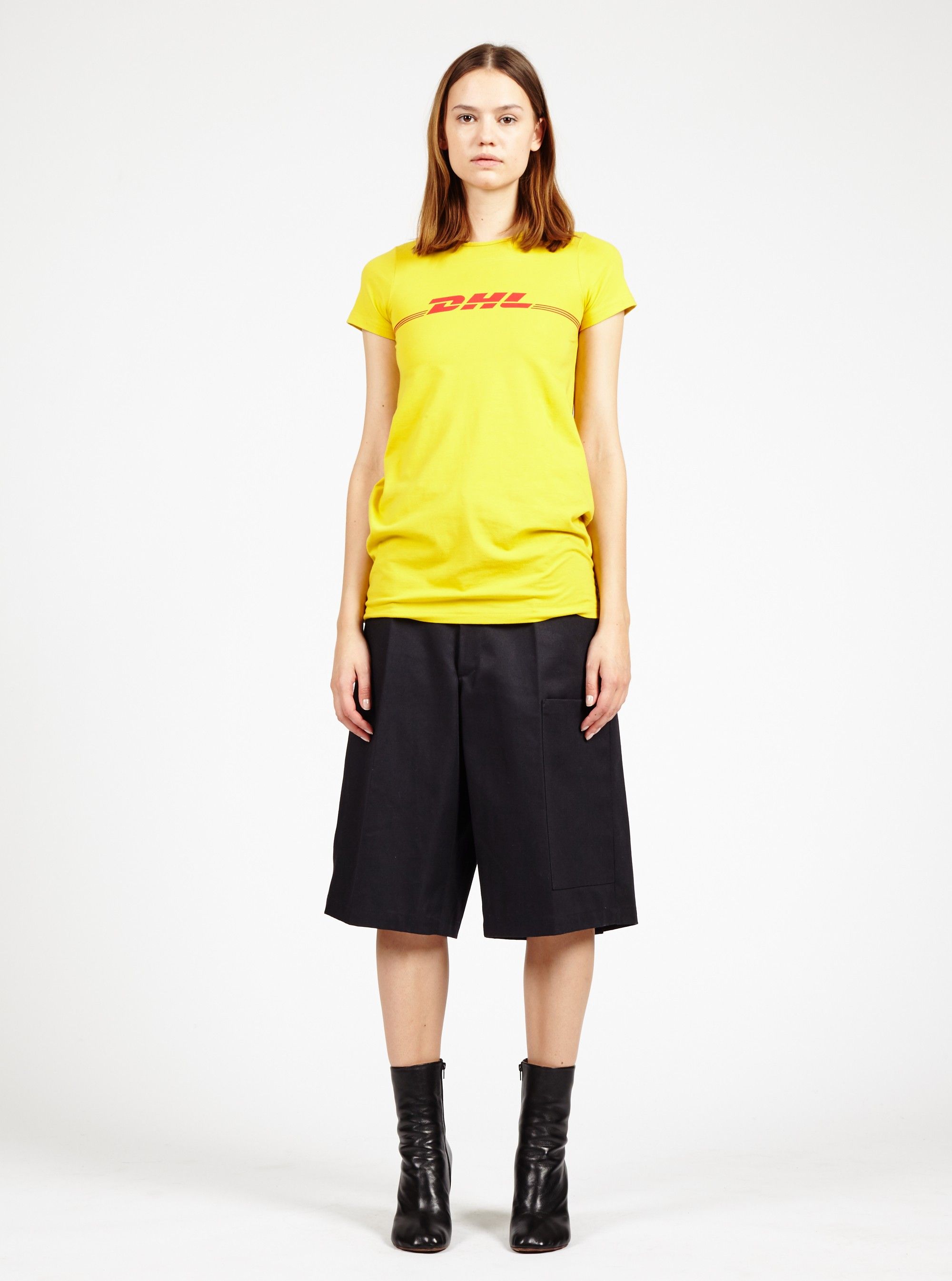 UPDATE: FW16
Some days ago, the brand presented the FW16 and true to form, Vetements show was an infraction of just about every fashion law. The show was at the American Cathedral of the Holy Trinity in Paris, parading looks down a makeshift aisle fenced in by inward-facing church pews. Gvasalia's offers a lot of egregious messages – many of which included derogatory missives, such as "You fuck'n asshole" – might have seemed blasphemous to attendees of a regular Sunday church session, but this was no ordinary evening.
Hace algunos días la marca presentó FW16 y como era de esperar el show de Vetements fue una infracción de todas las leyes de la moda. El show se celebró en la Catedral Americana de la Trinidad de Paris. Por un lado, como pasarela se usó un pasillo creado por la posición de los bancos de la iglesia. Por otro lado, Gvasalia ofreció gran cantidad de mensajes flagrantes, muchos incluían frases despectivas como "Eres un jodido gilipollas (en ingles)"… Probablemente hubiera parecido blasfemo para los asistentes de un domingo normal, pero sin duda la presentación no fue una tarde, para nada, ordinaria.
Vetements - FW16/17 
-