READ IN: Español
Wild and daring, this is how we can define the Vetements fashion show for its Winter 2020 collection at Paris Fashion Week. The brand's style is completely unique, extravagant and almost incomprehensible. Even so, the French brand is a benchmark in the industry for giving a complete twist to fashion.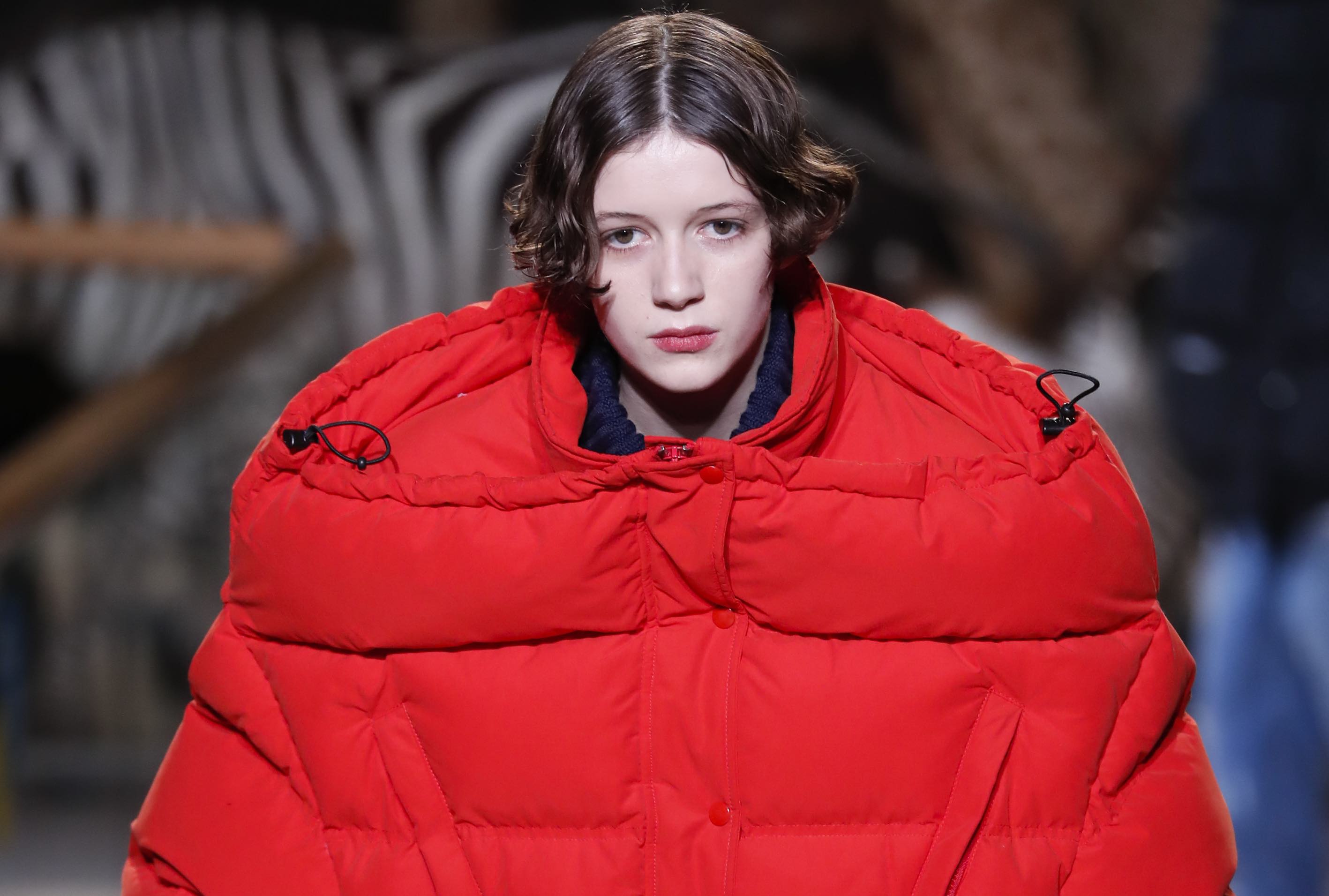 Their "ugly wear" designs changed the concept and stereotype of today's fashion. Another collection, the brothers Denma and Guram Gvasalia have never neglected their character out of the normal that defines them.
The play of shapes, volumes and proportions has given rise to a collection aimed at non-conformist and rebellious young people, these designs offer them a way of expression without limits. Oversize, casual and sport style garments. Knitwear, pens and sweatshirts have made up the majority of the Winter 2020 collection. Added to this are accessories and the new Reebok collaboration.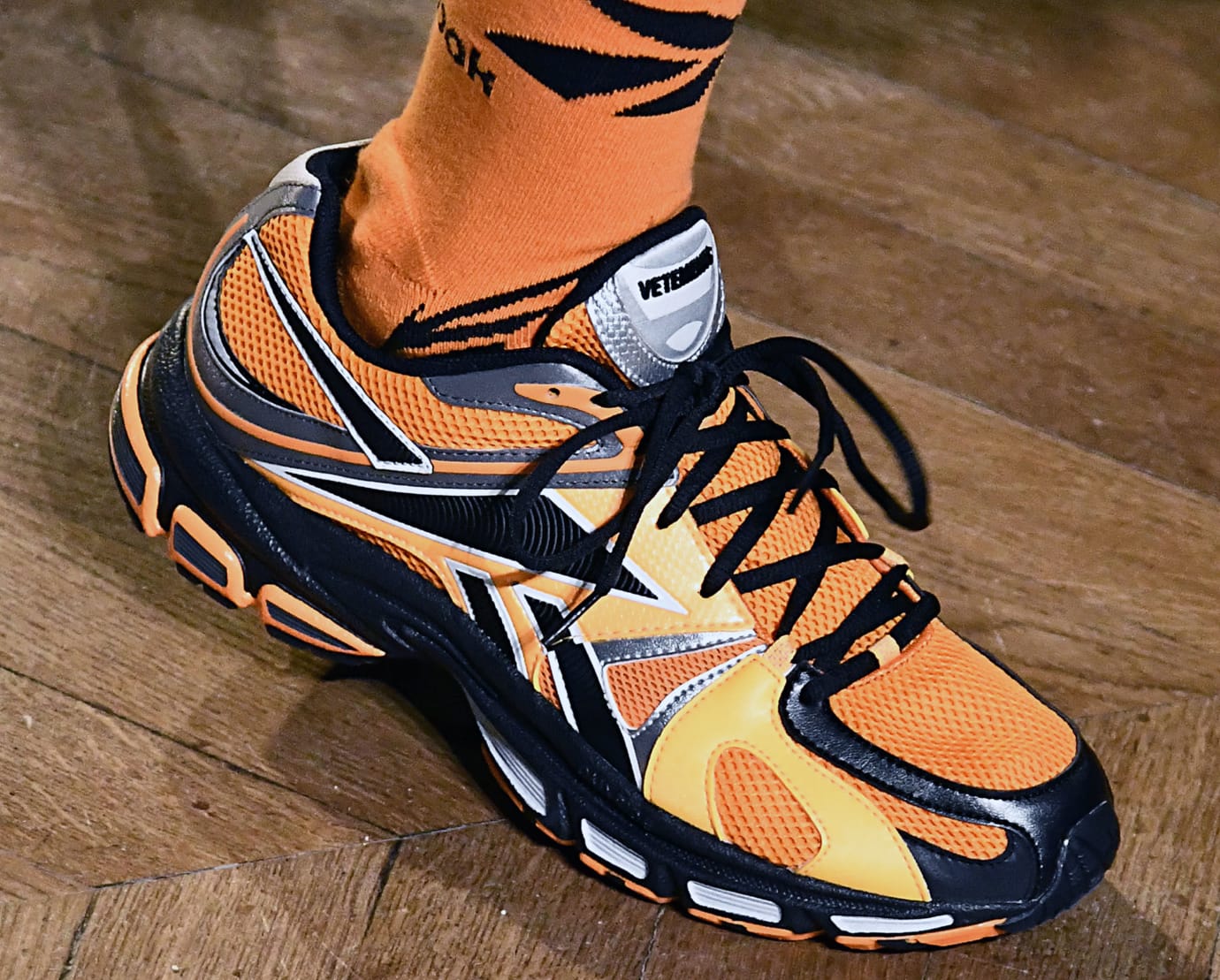 The message was a maxim in the proposal. Phrases such as "It's My Birthday and All I Got Was This Overpriced Hoodie from Vetements" have ironized the continued criticism of the overprice of the house.
Although we are already used to the "dark" essence of Vetements, Denma Gvasalia on this occasion preferred to warn about what was coming on the t-shirt of the first look: "Warning: what you are about to see will disturb you. There's a dark side to humanity that the censors won't let you see, but we will. Check it out under your own responsibility."
Vetements FW19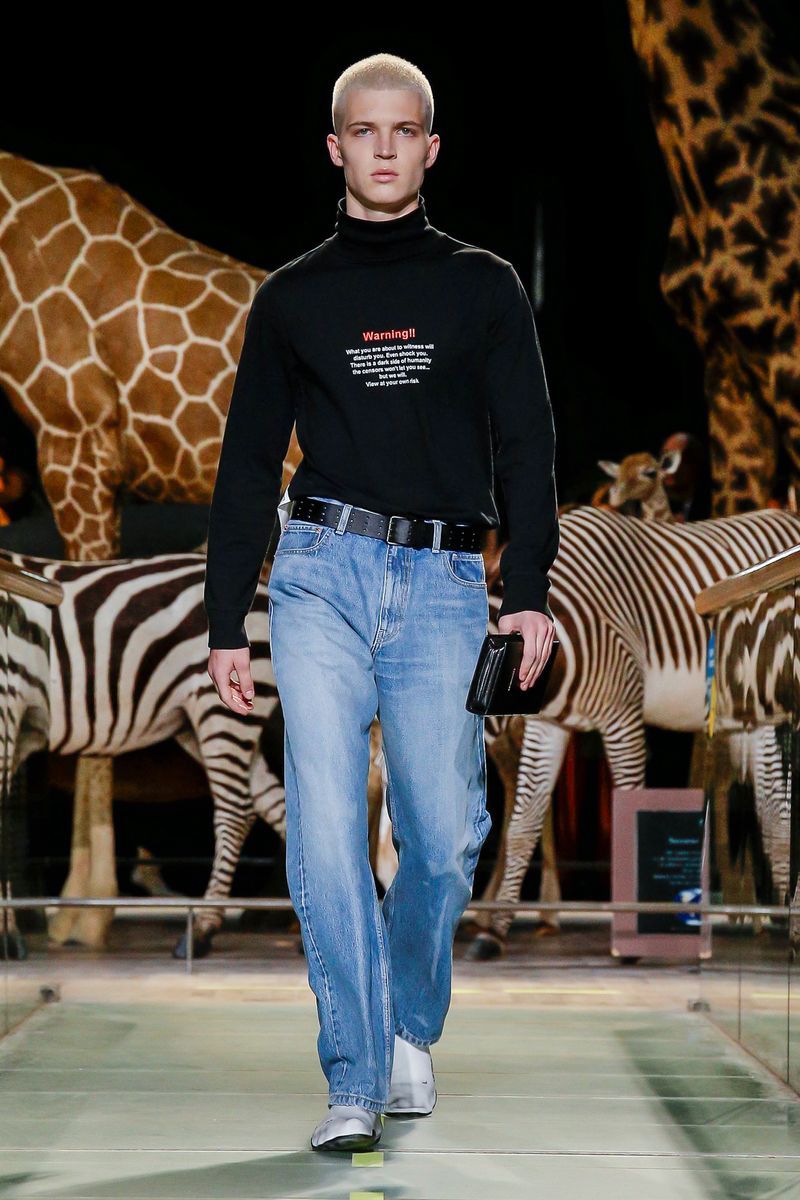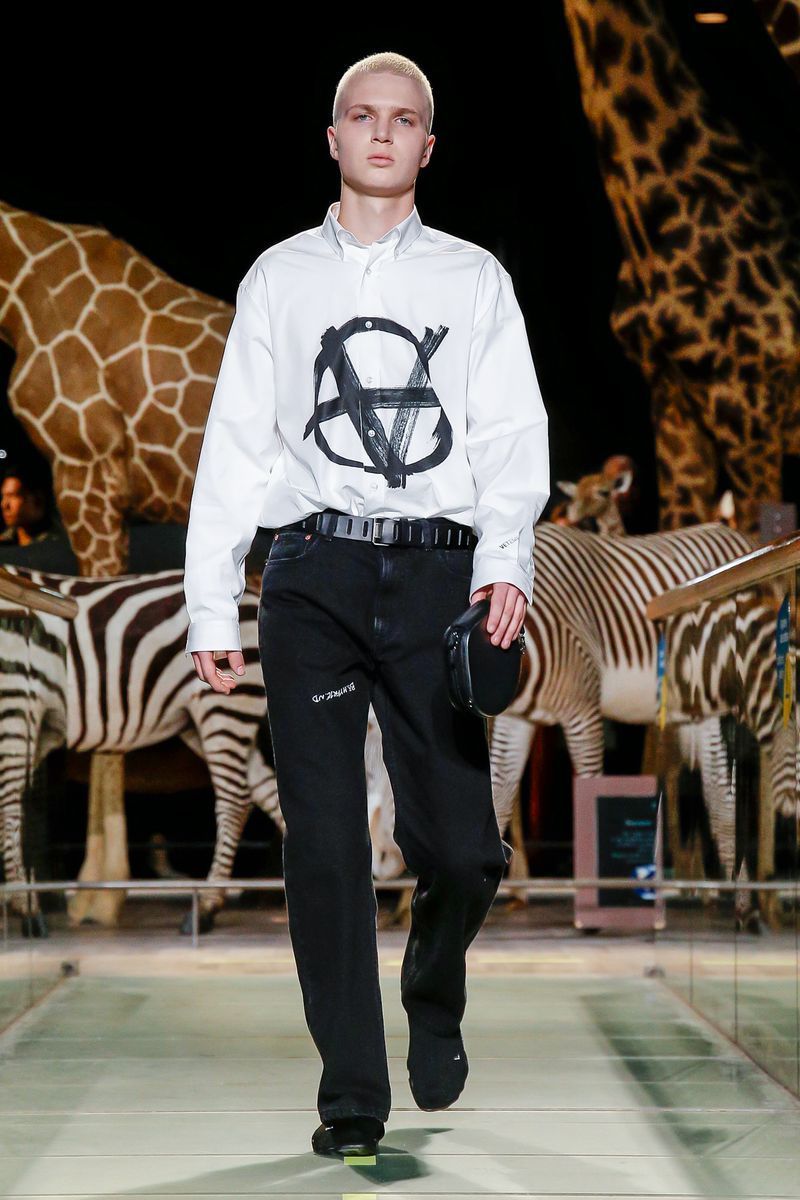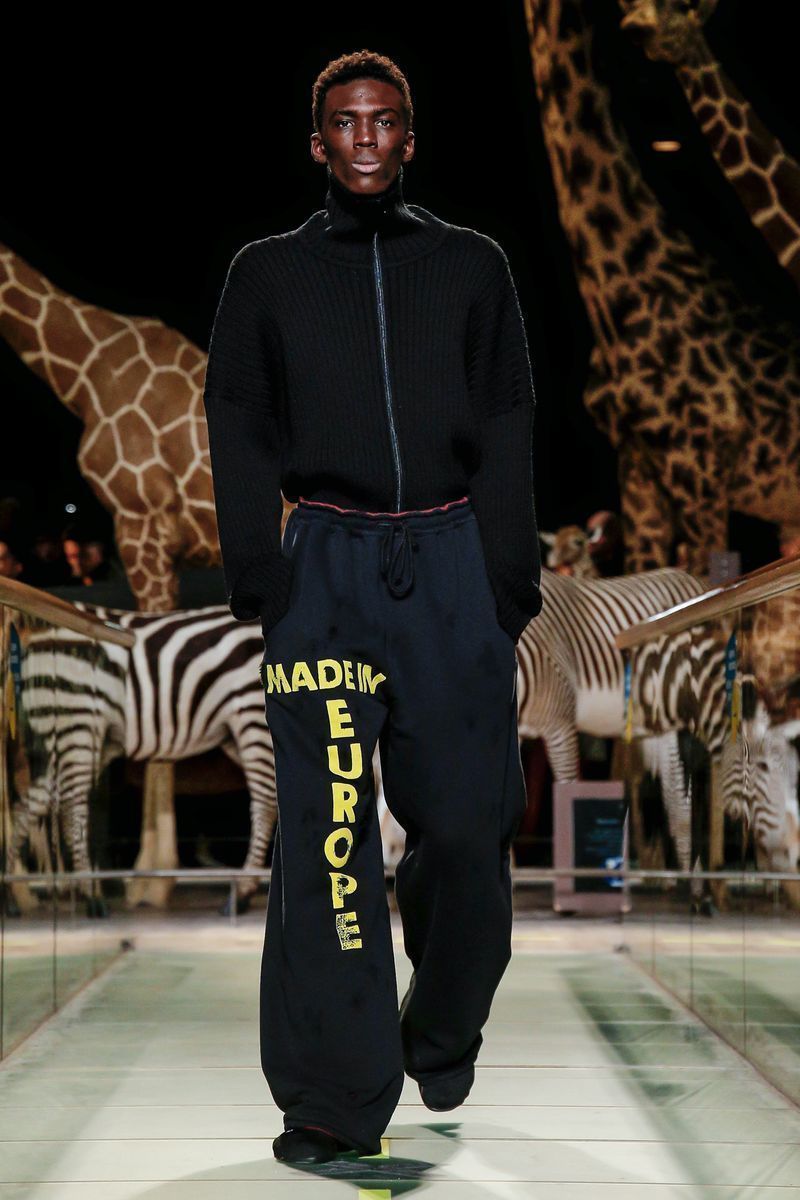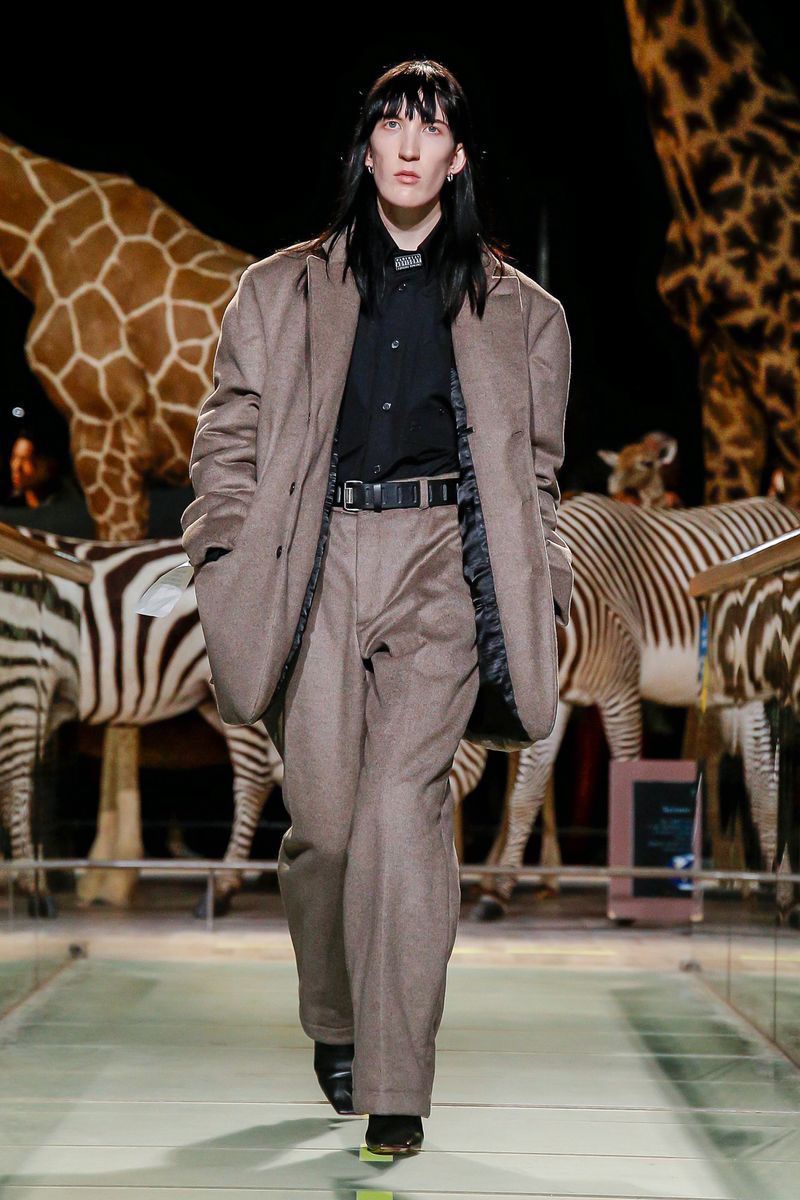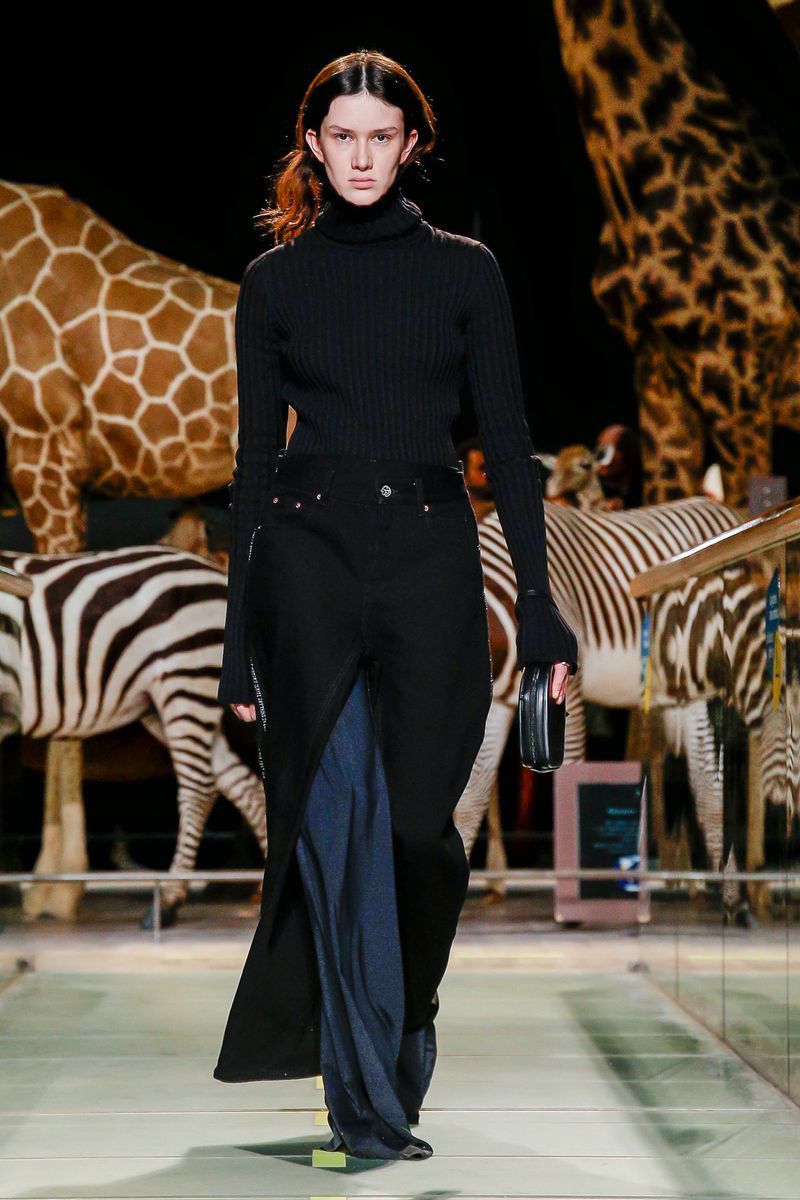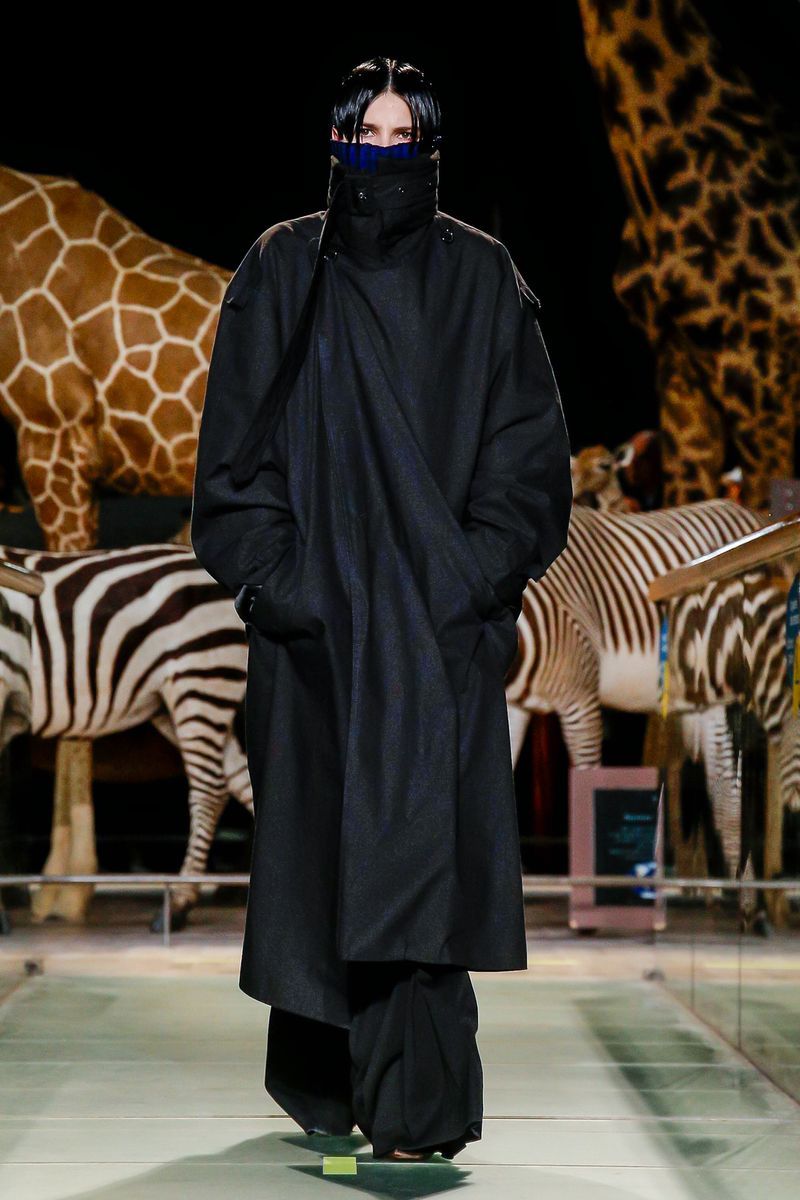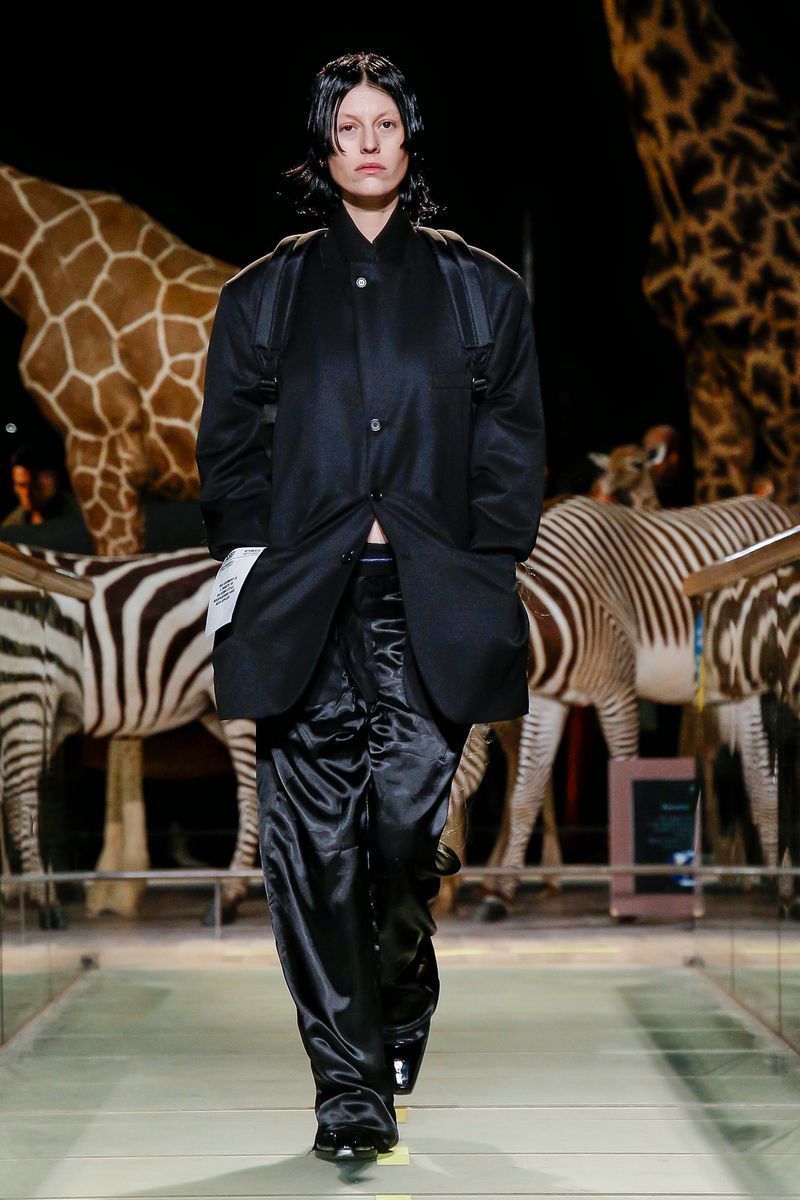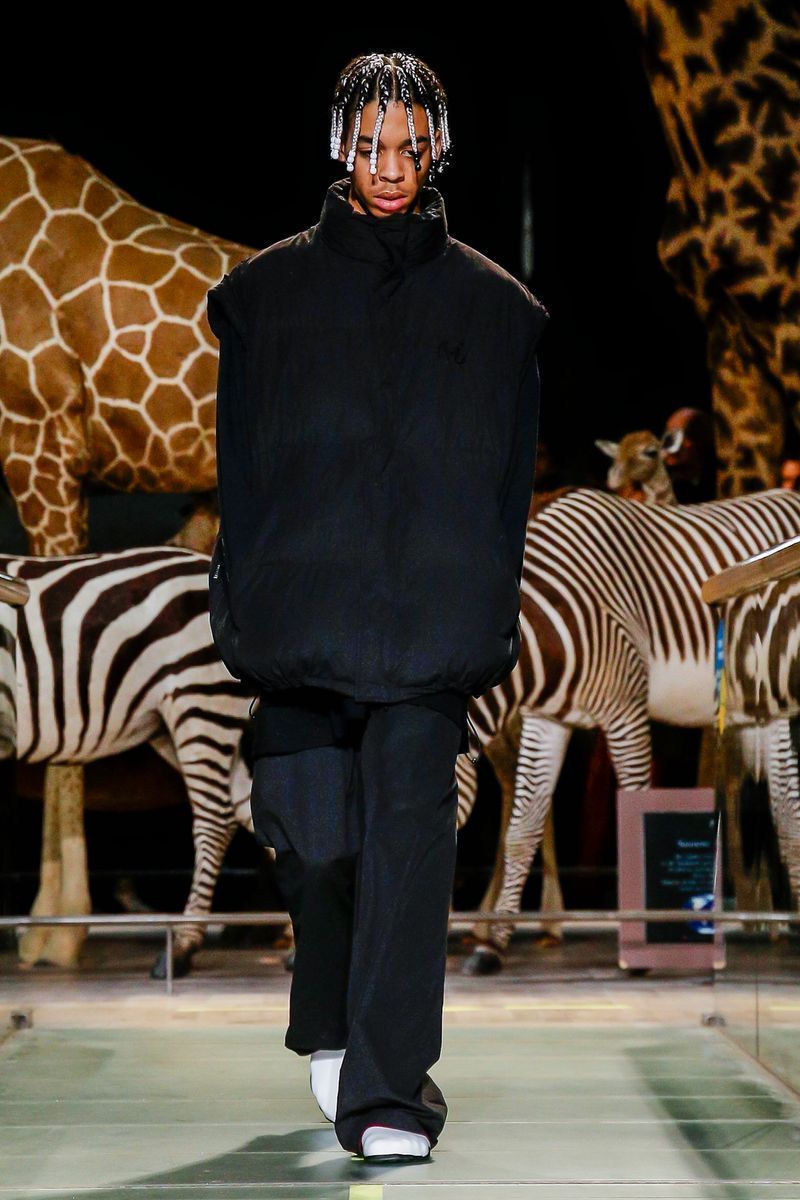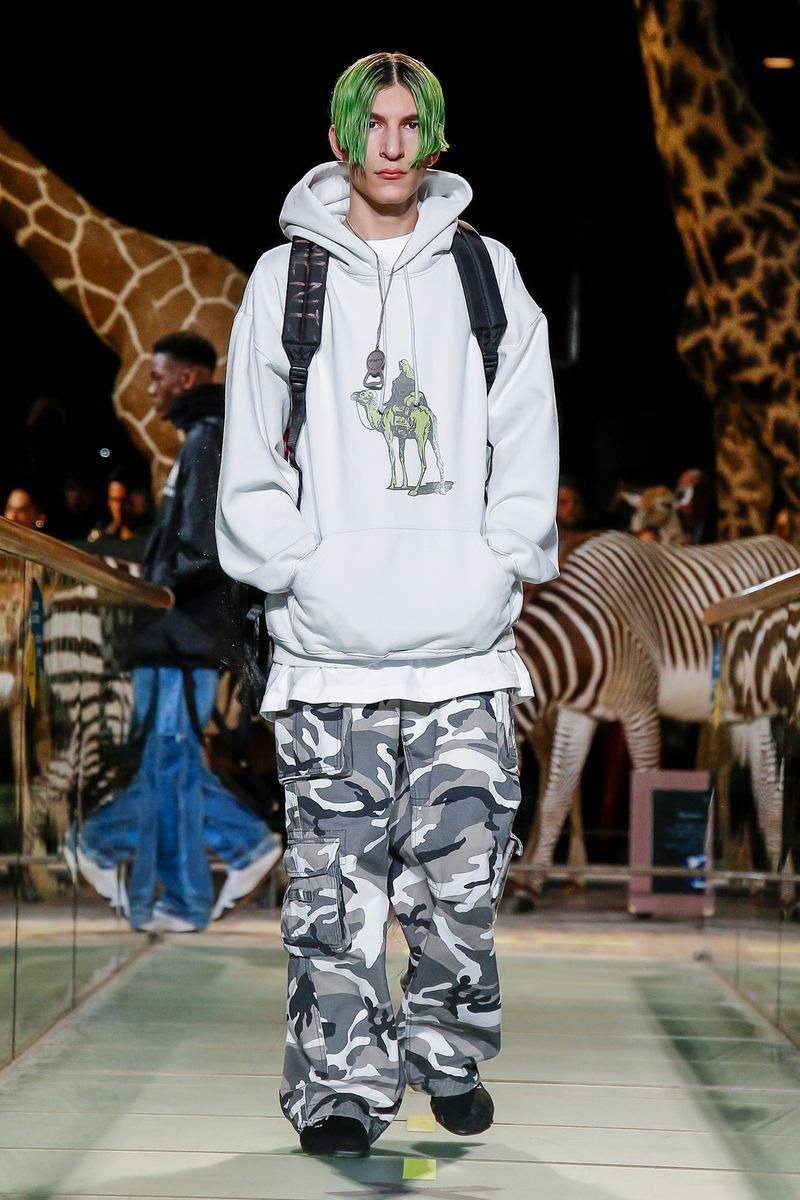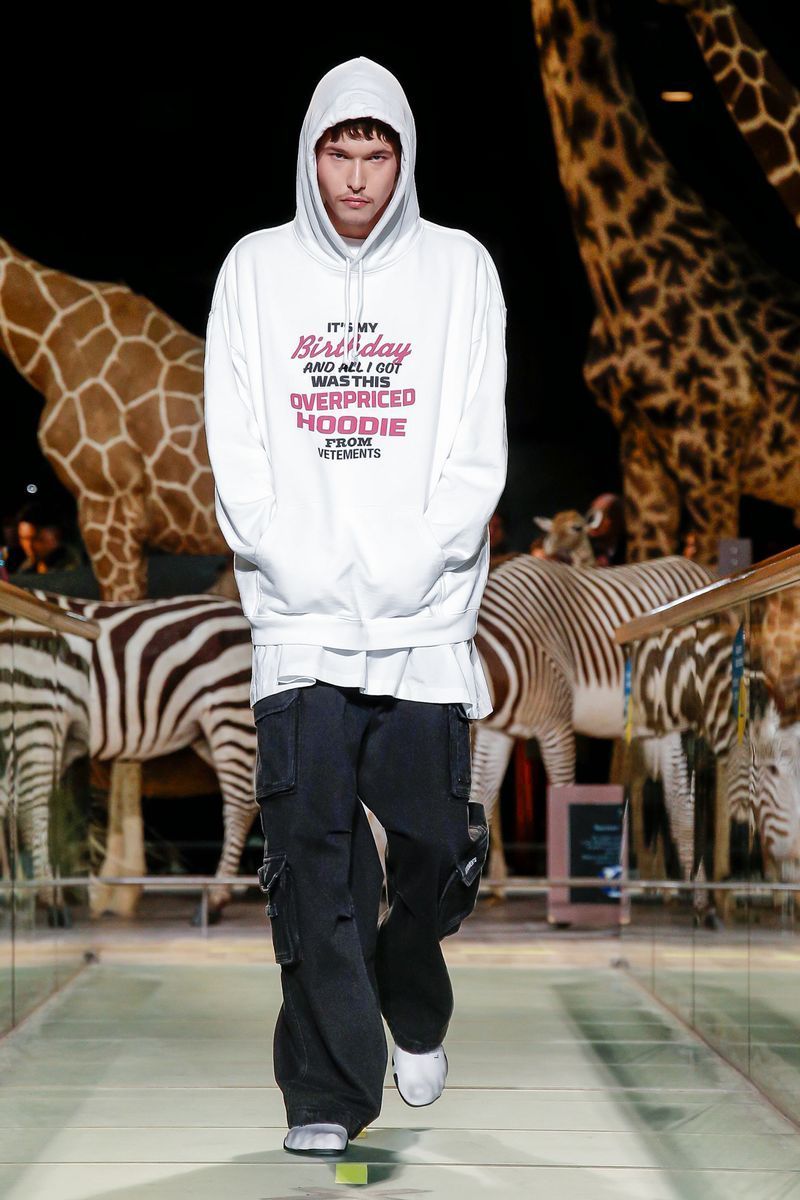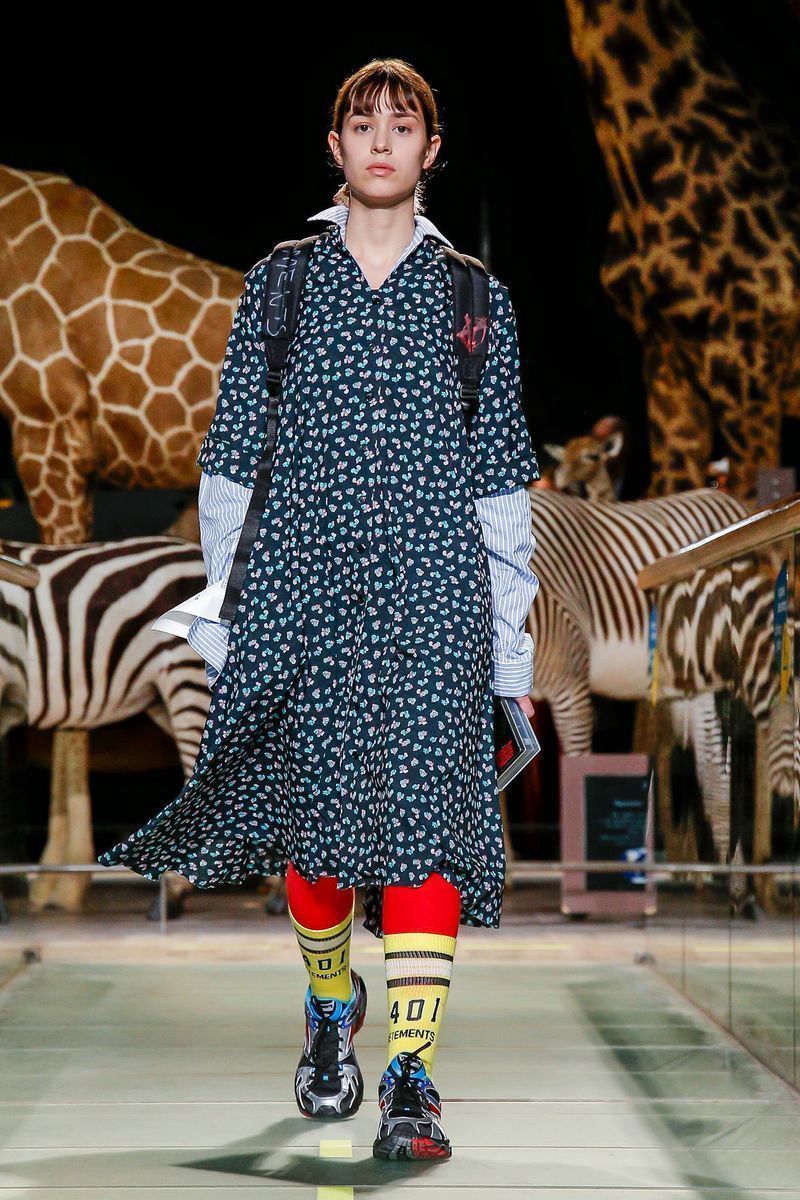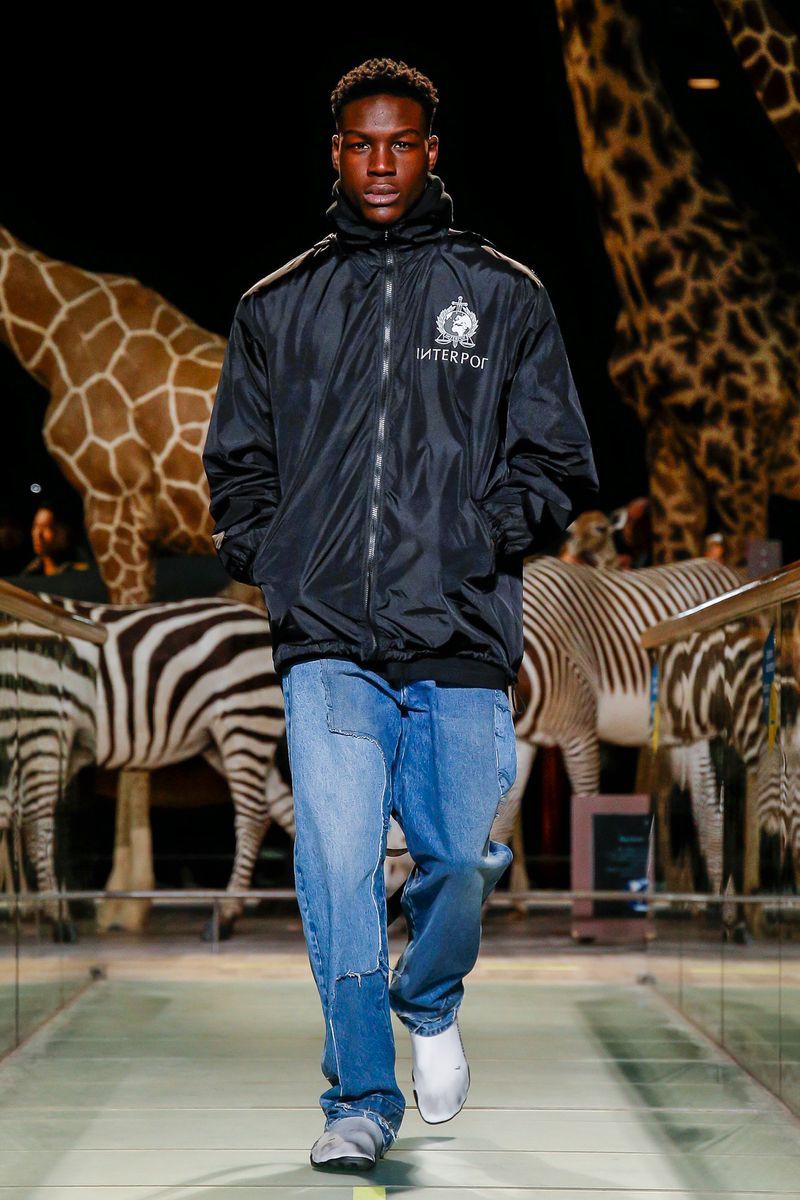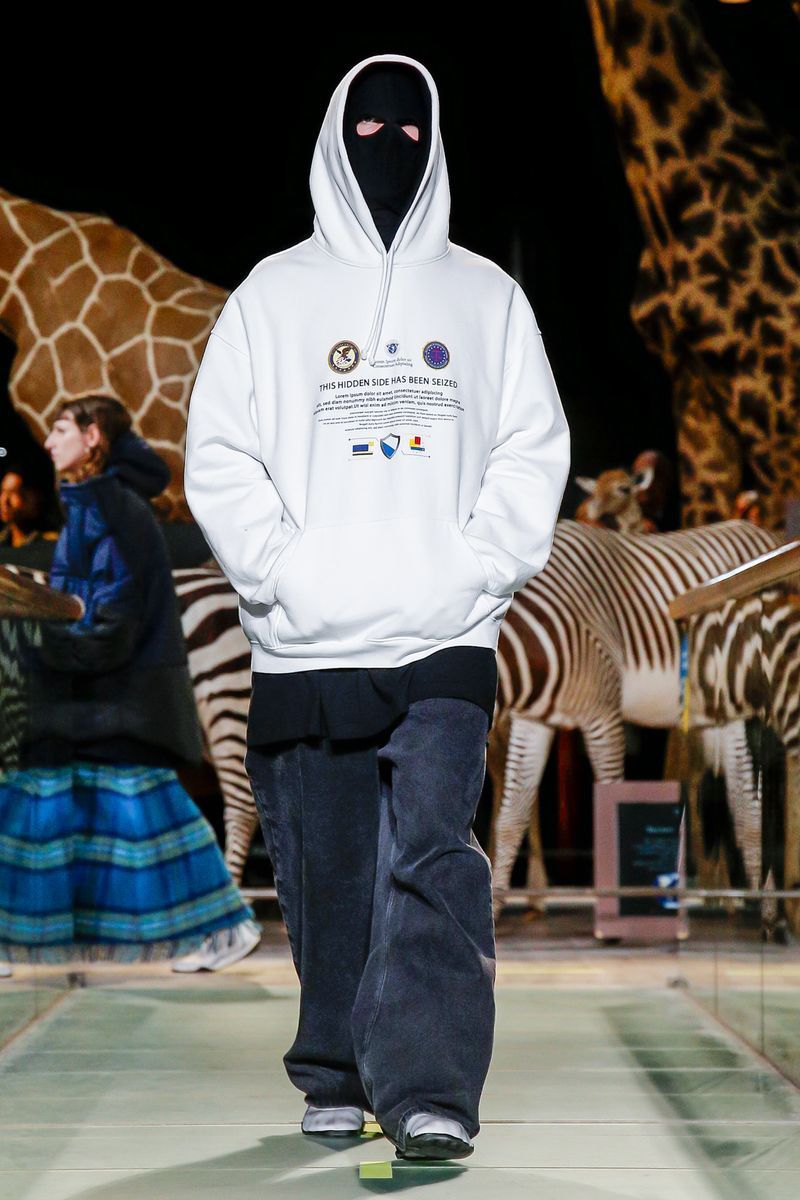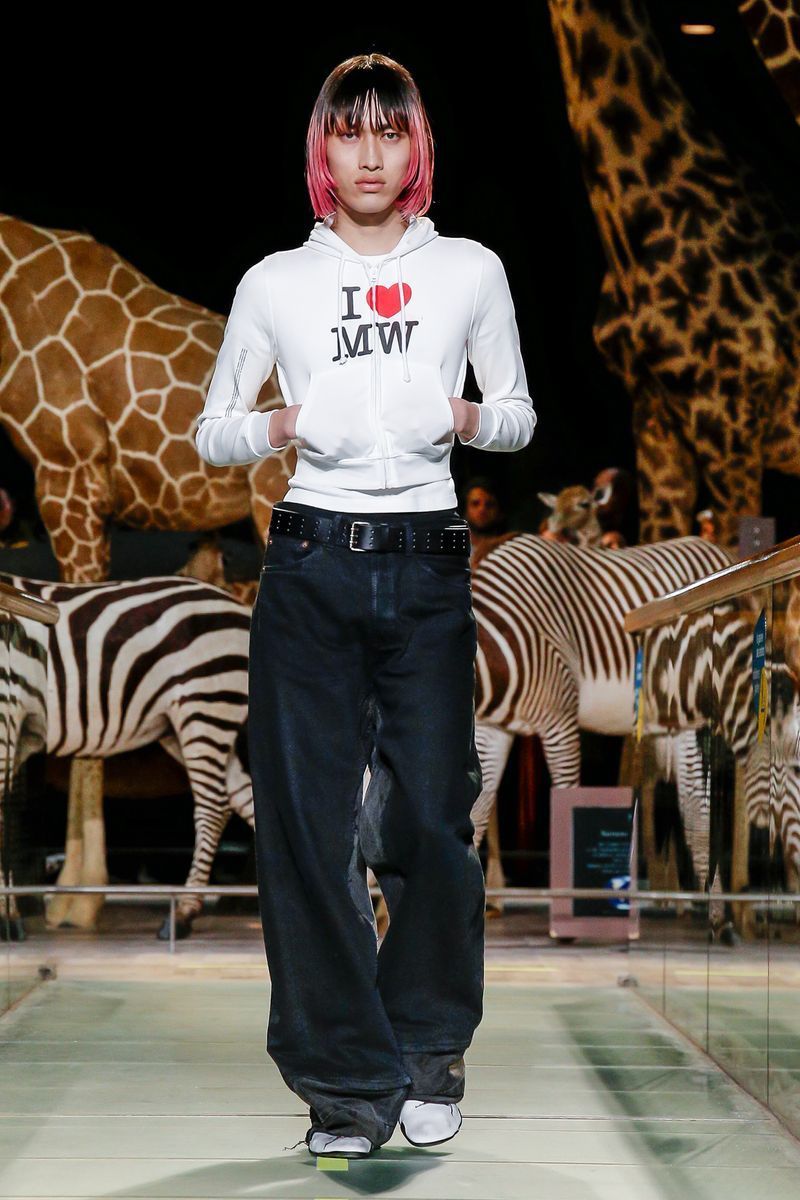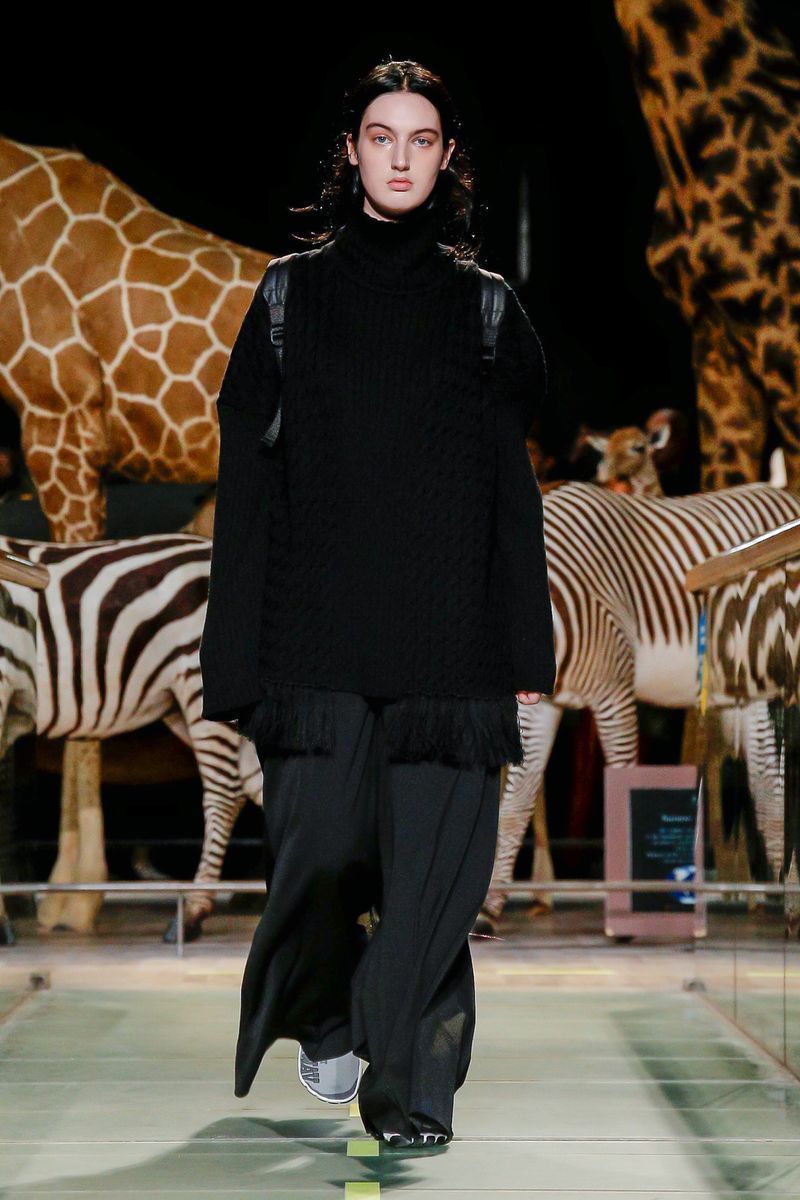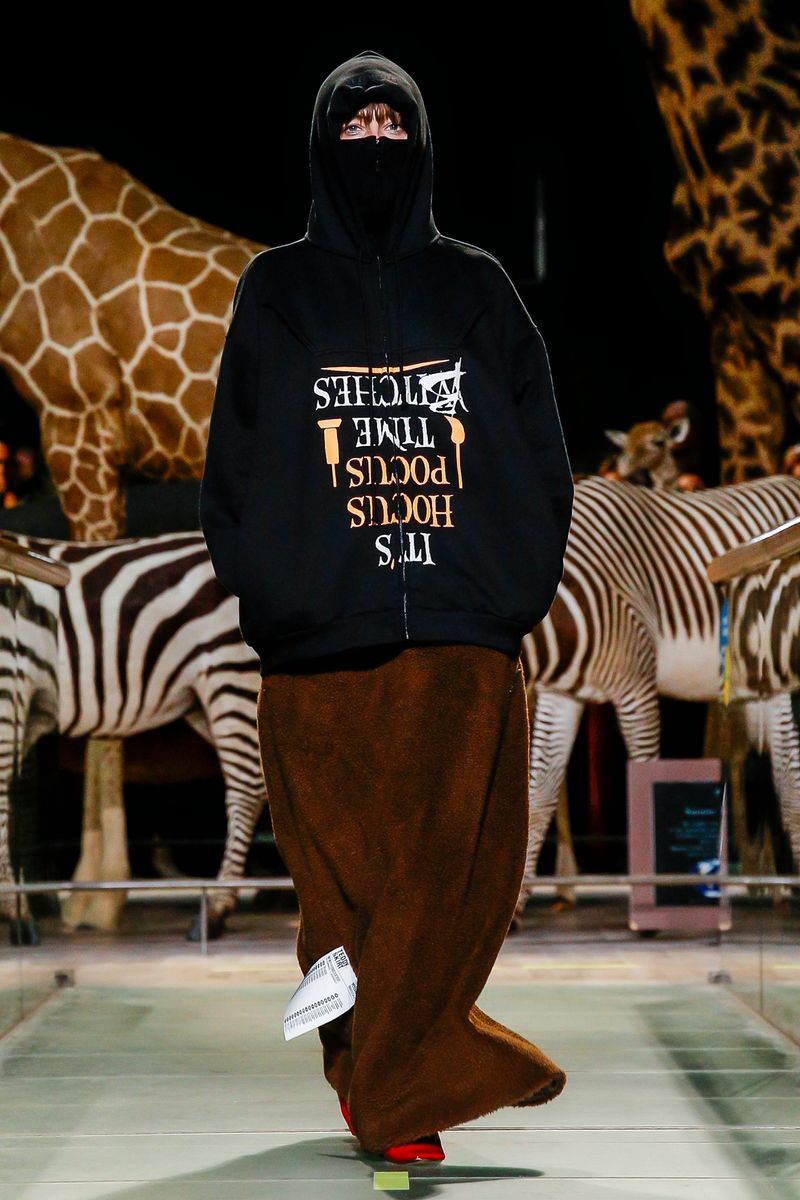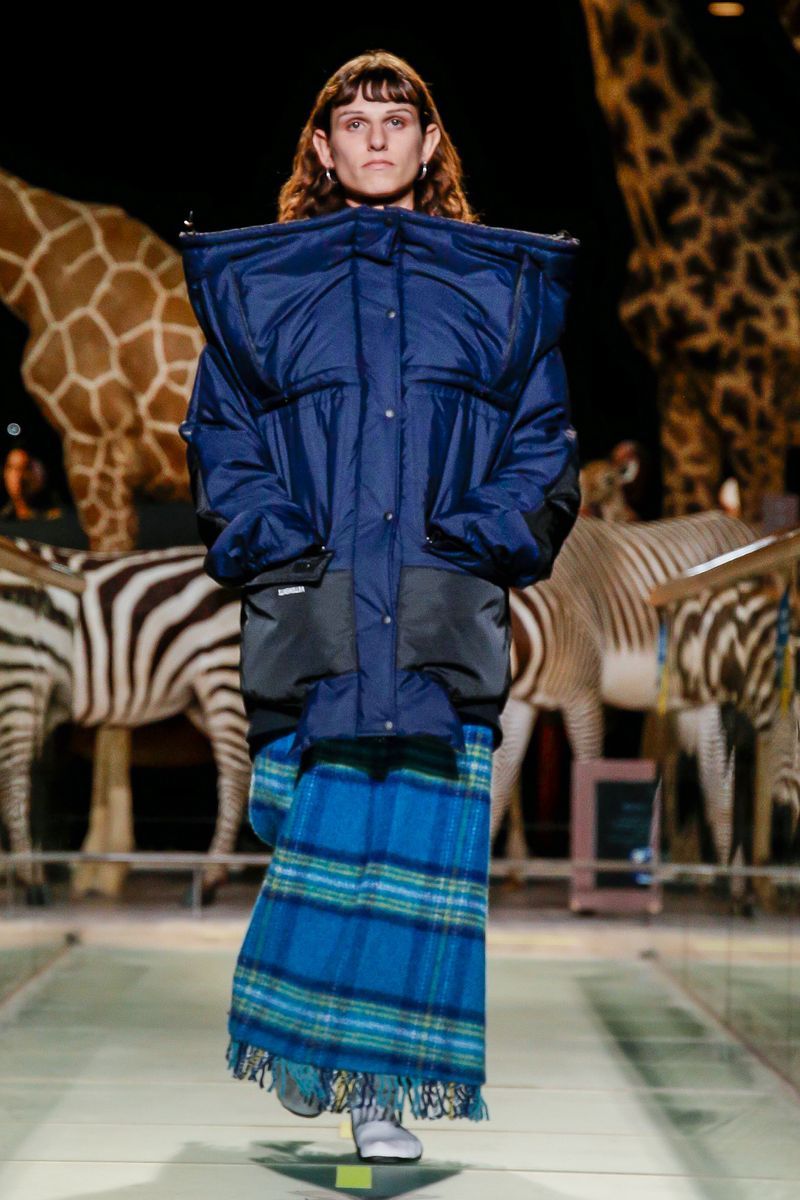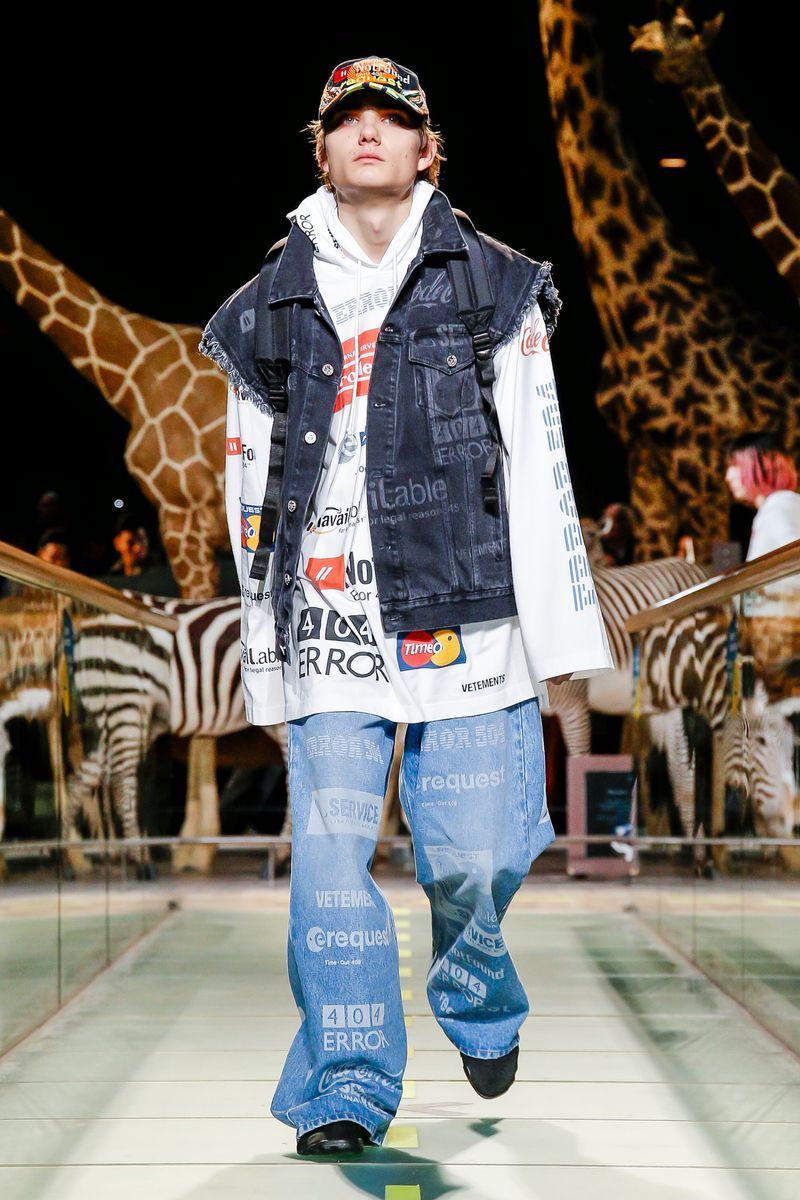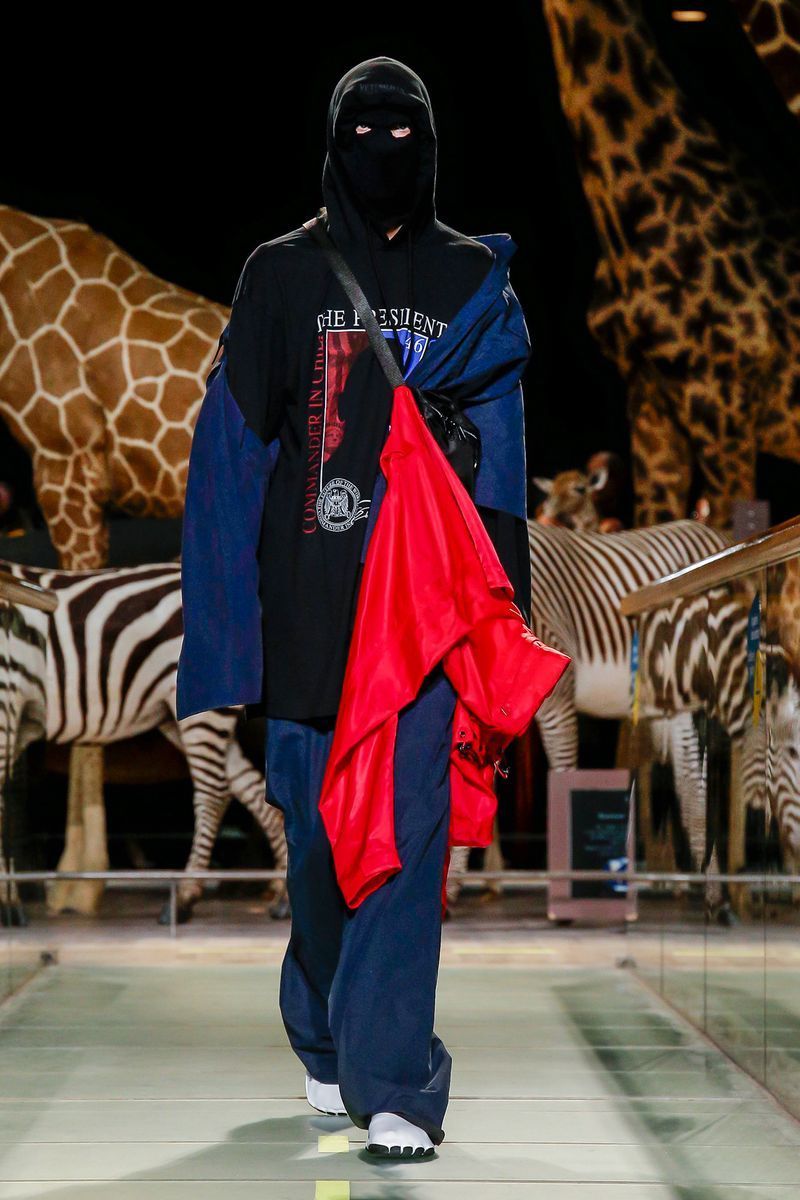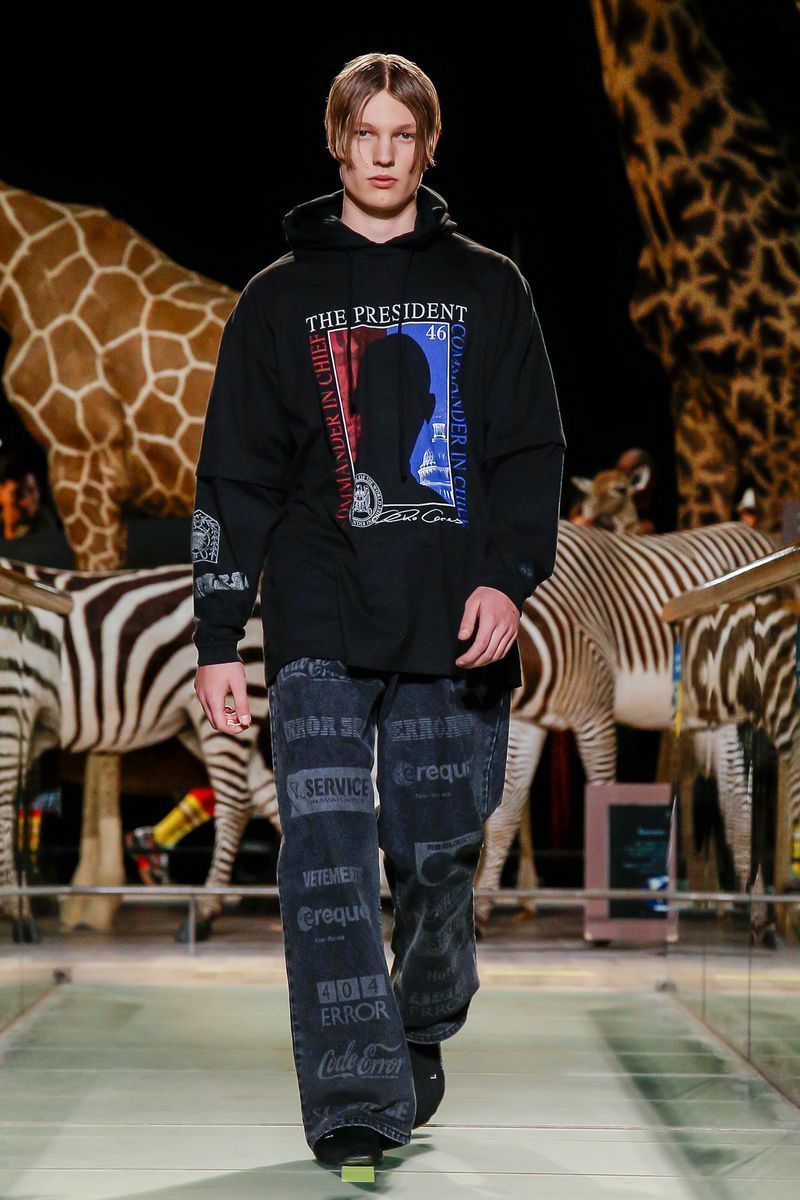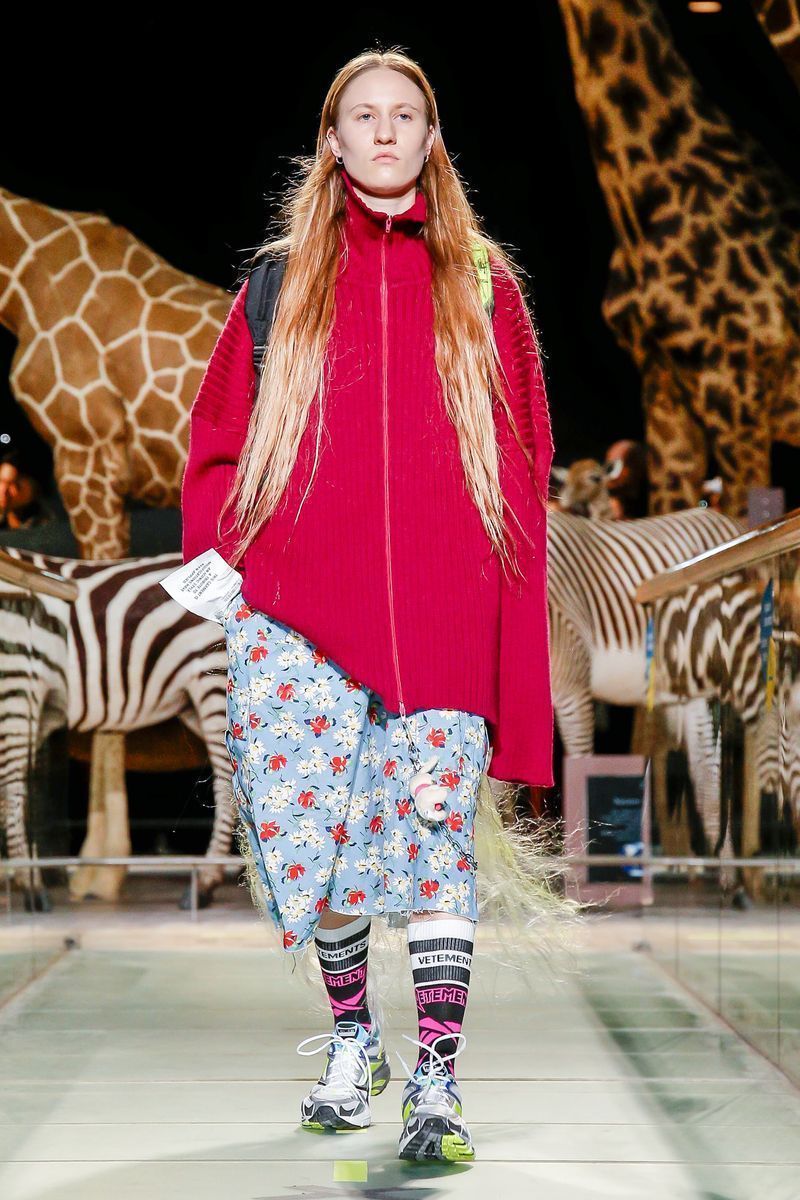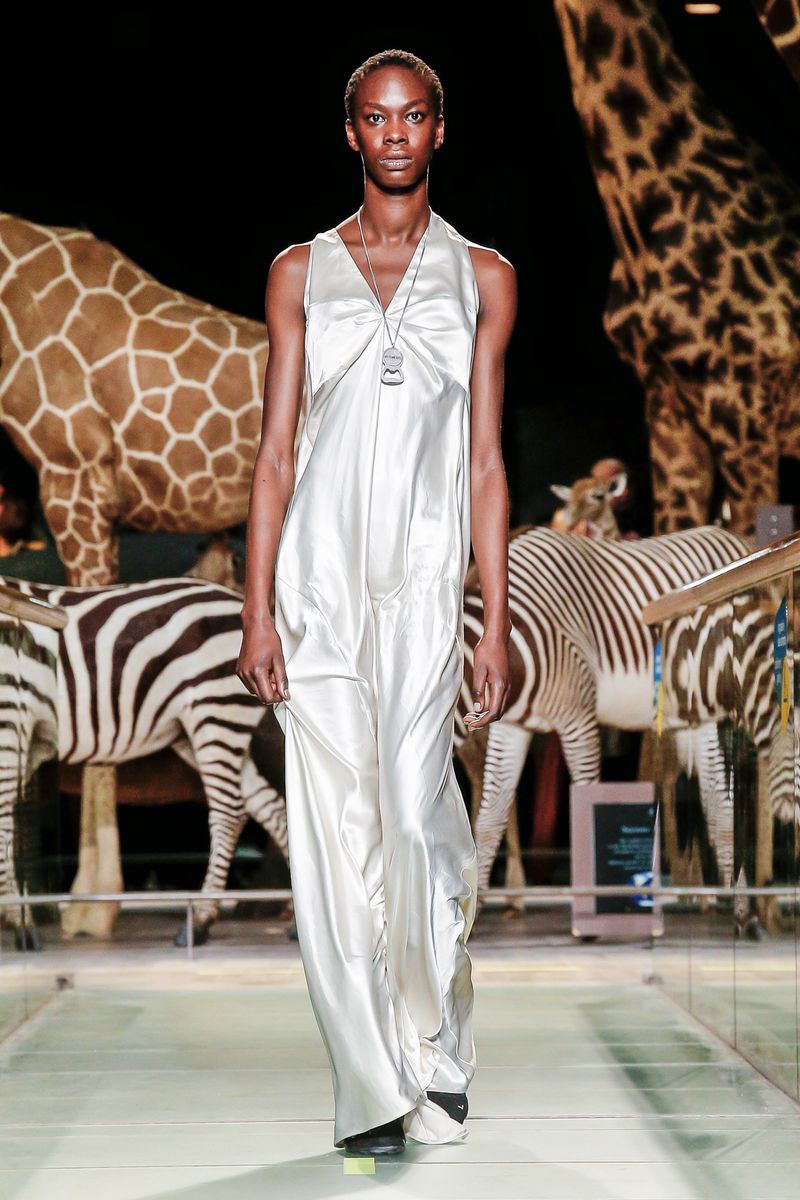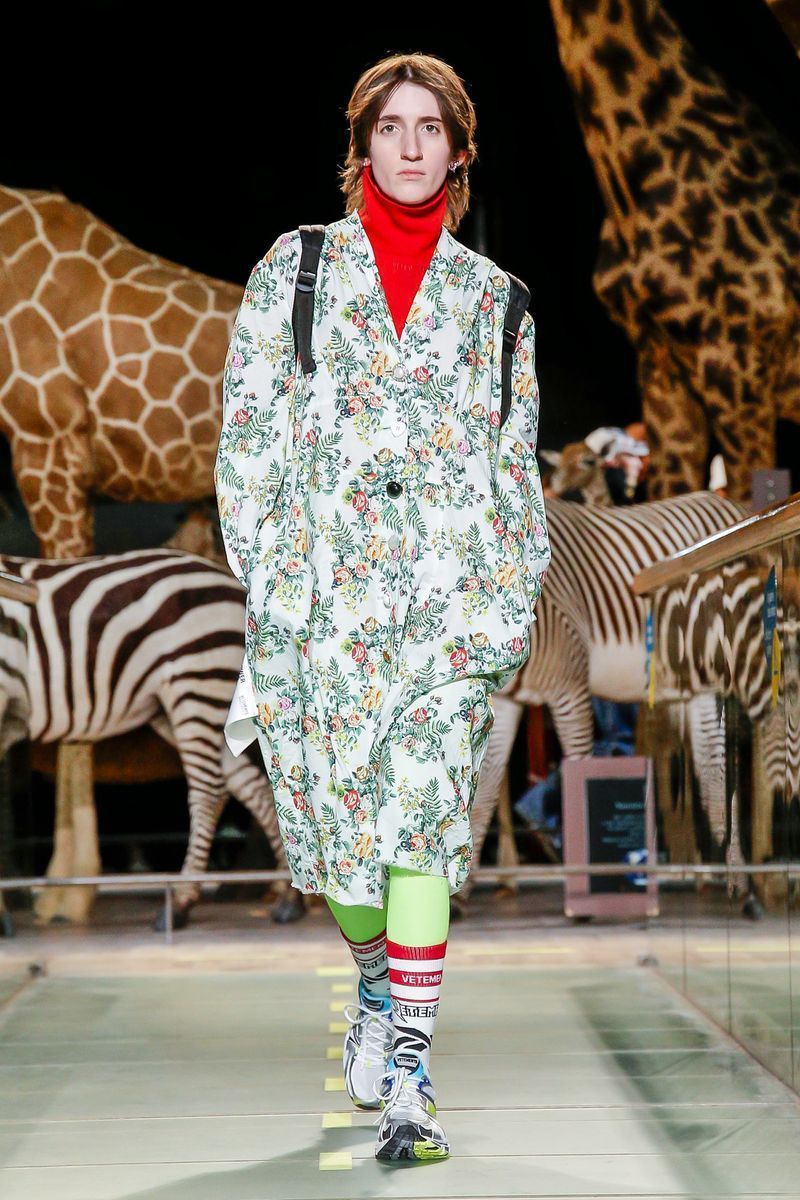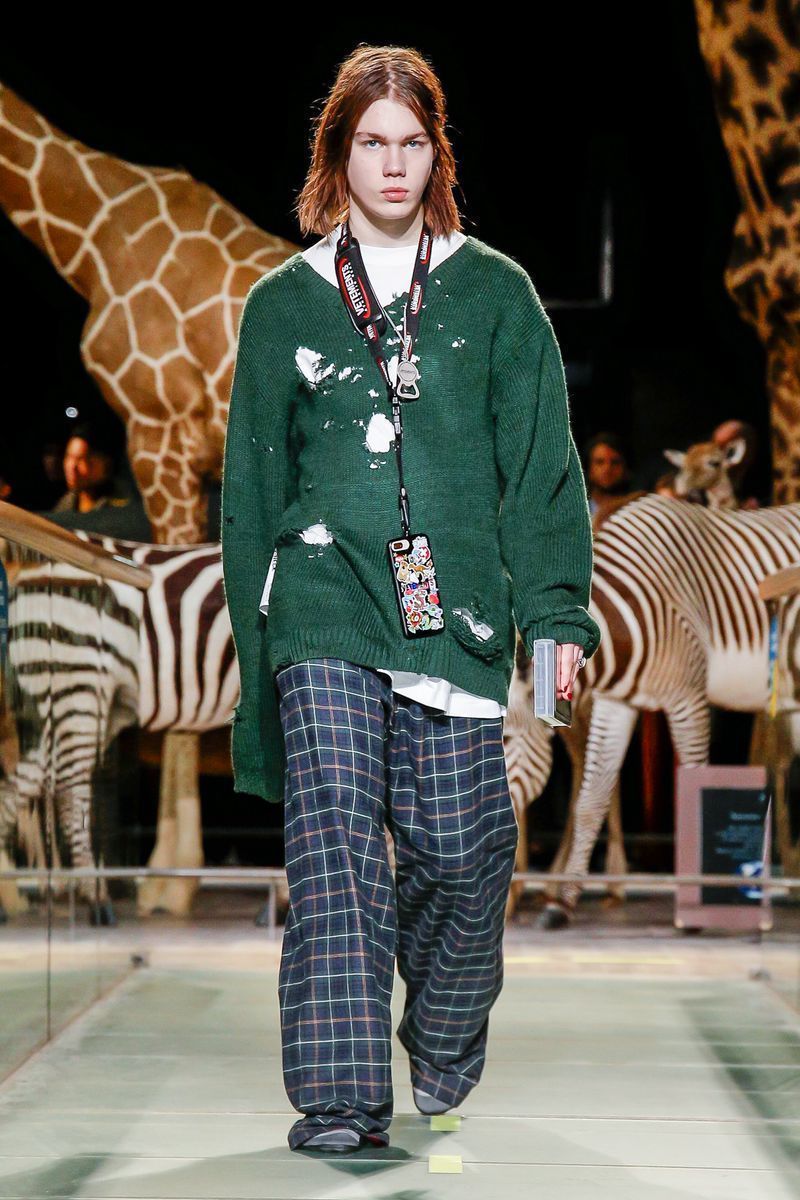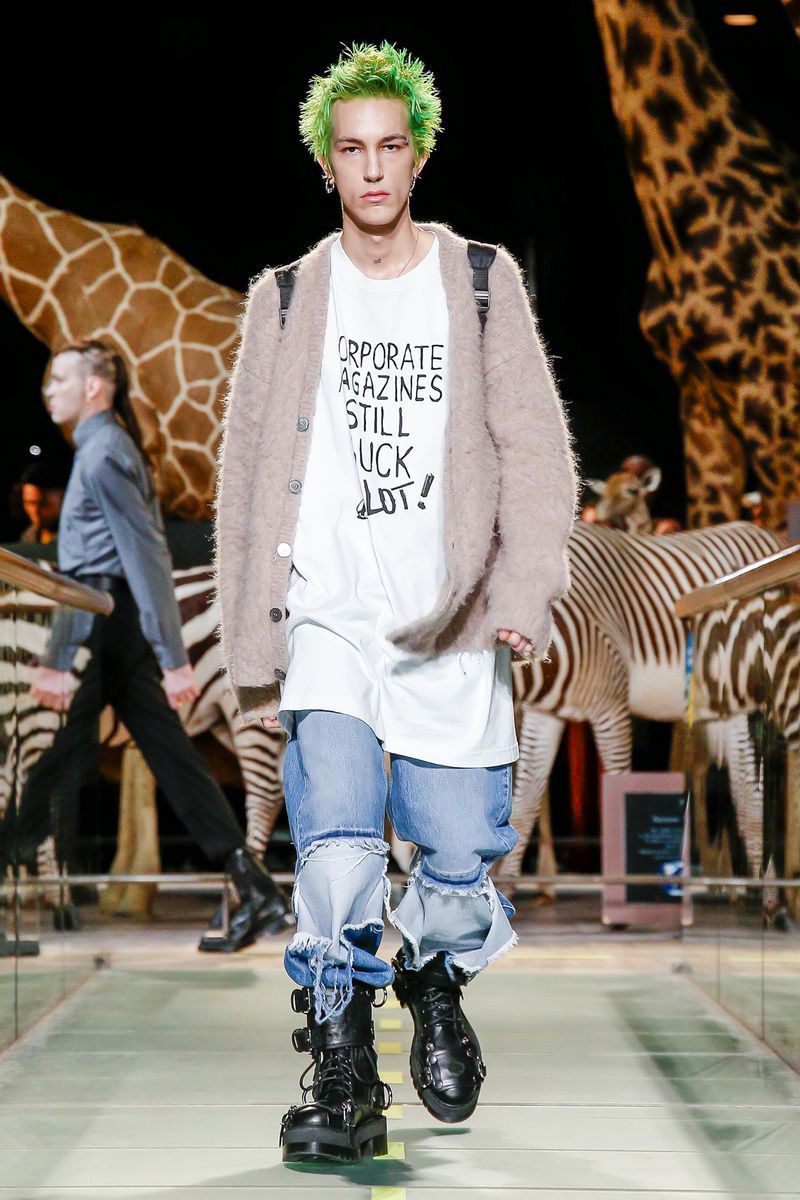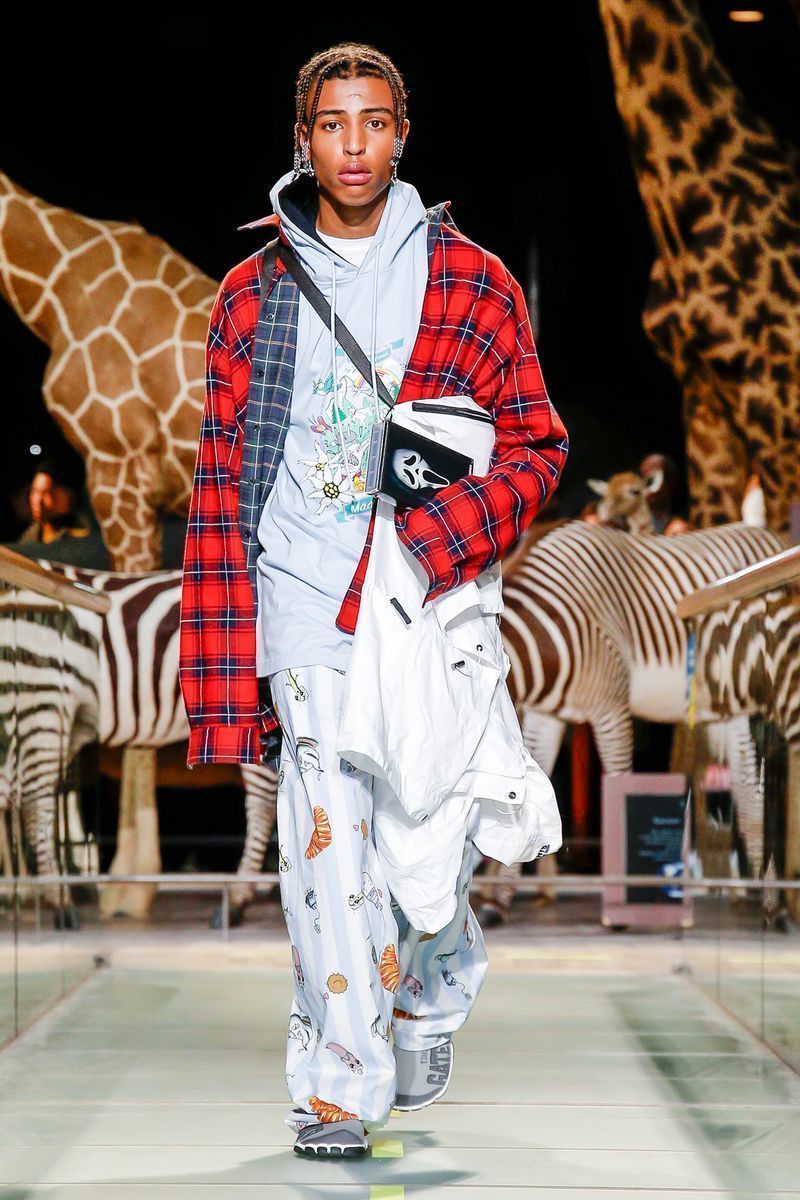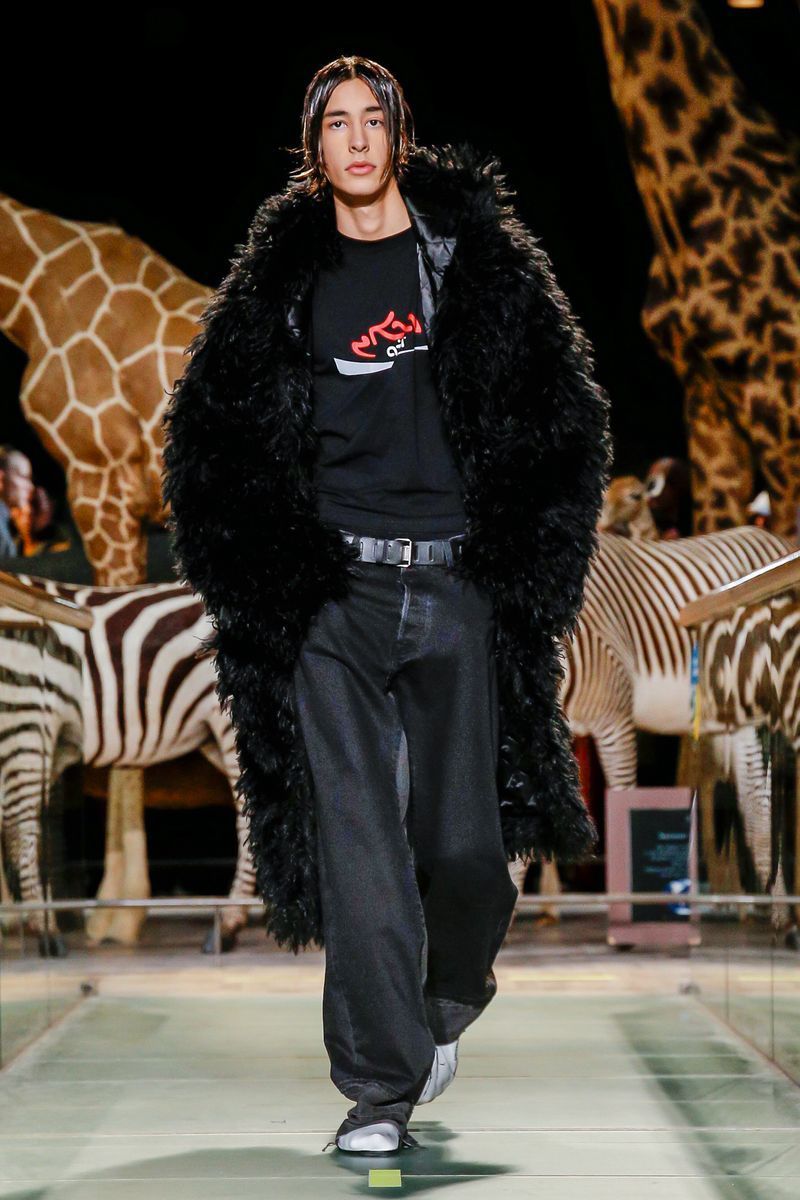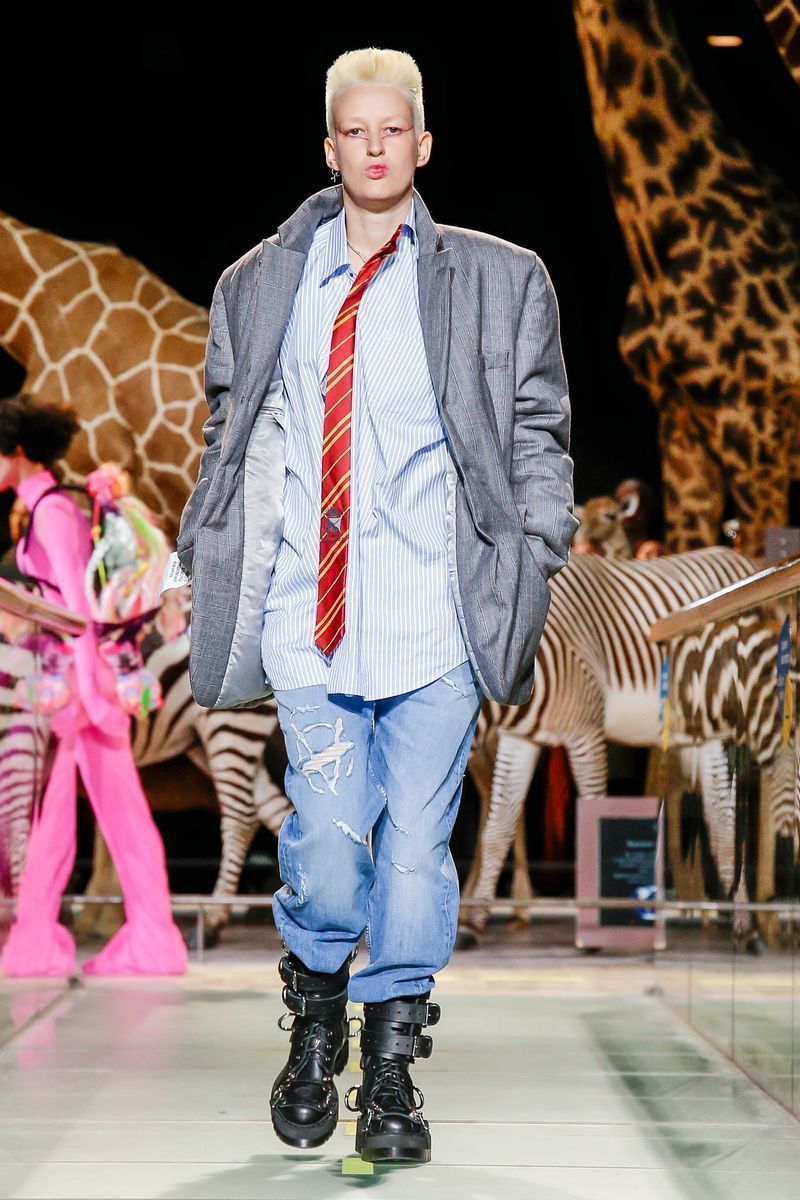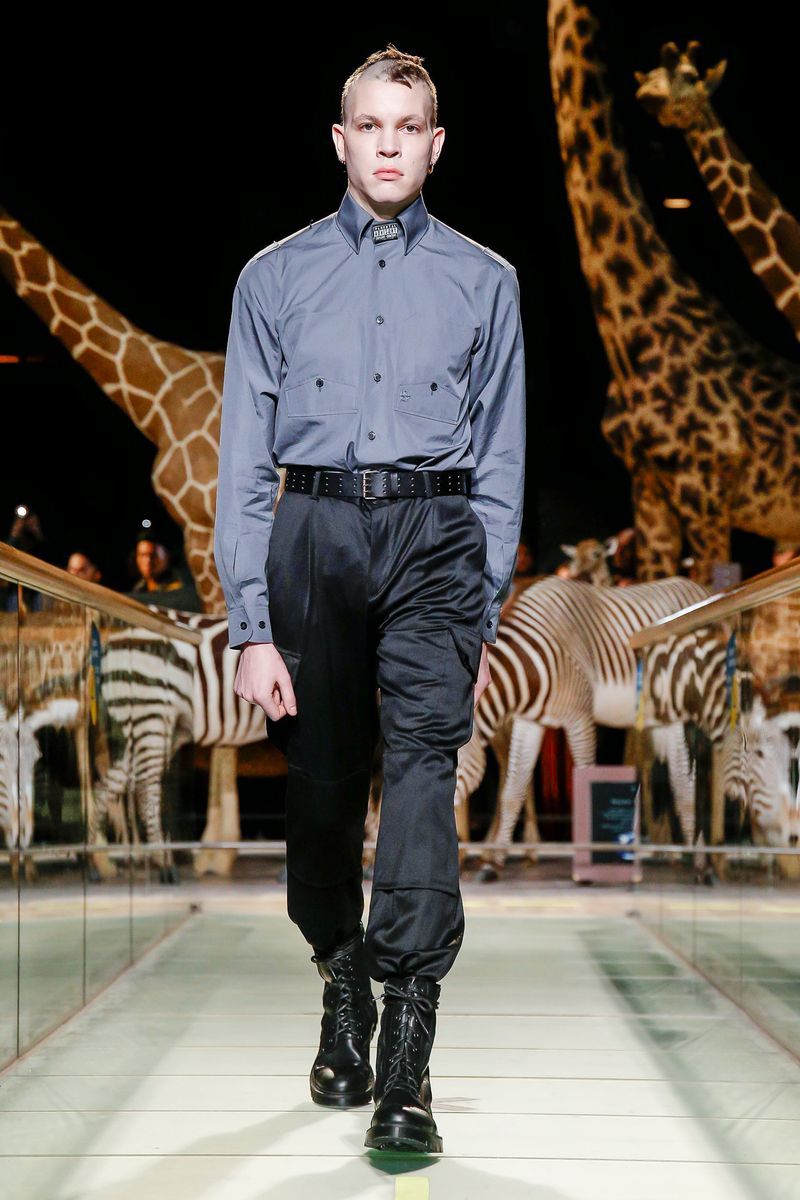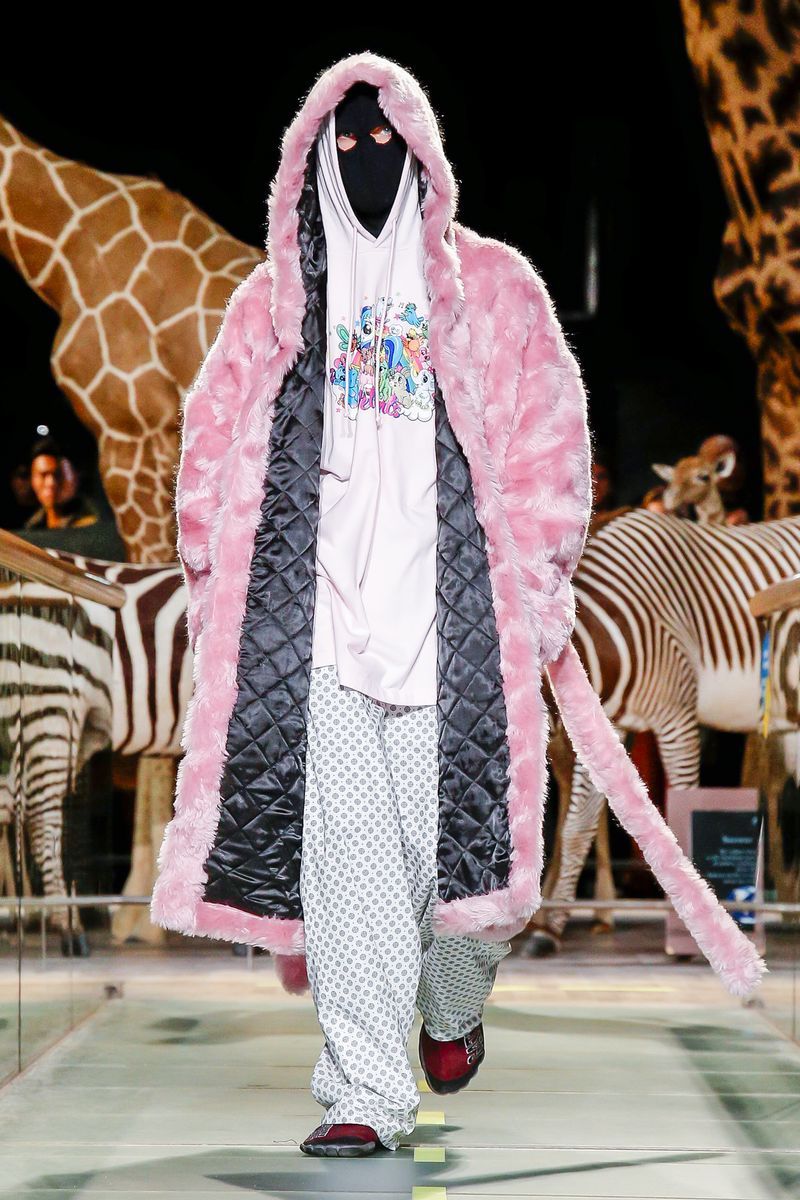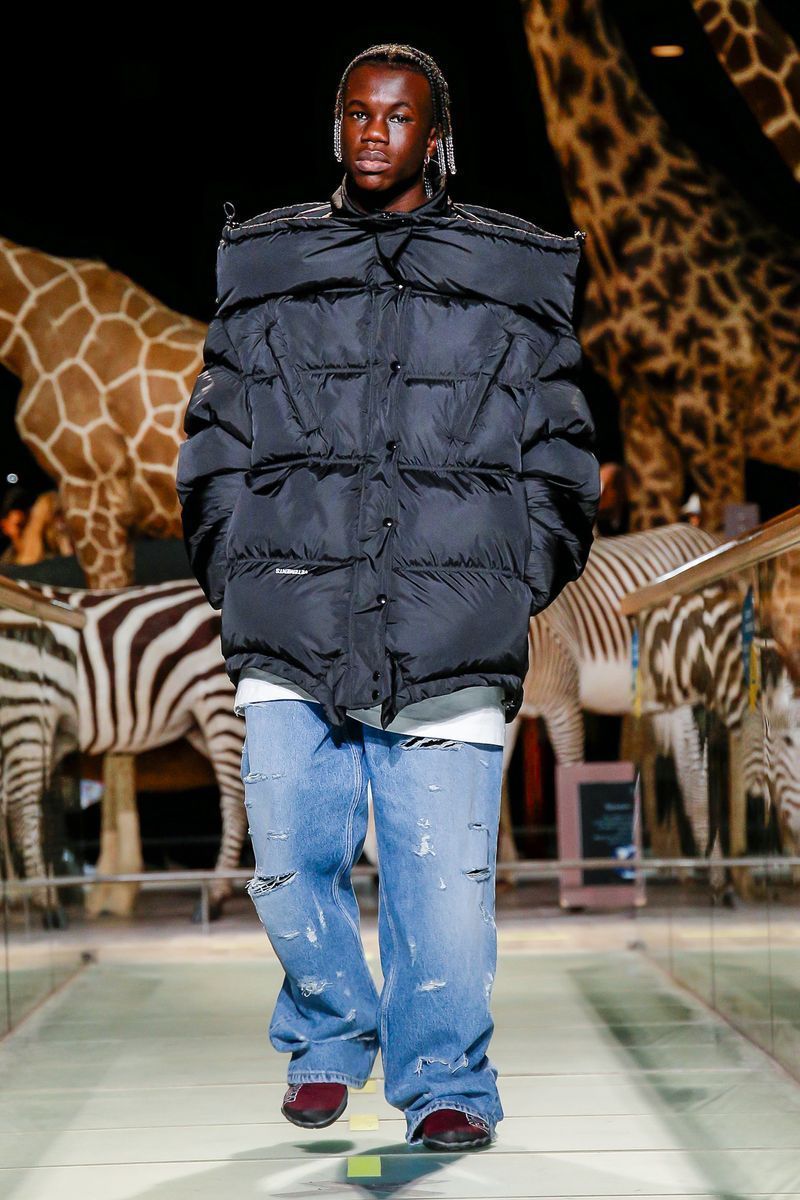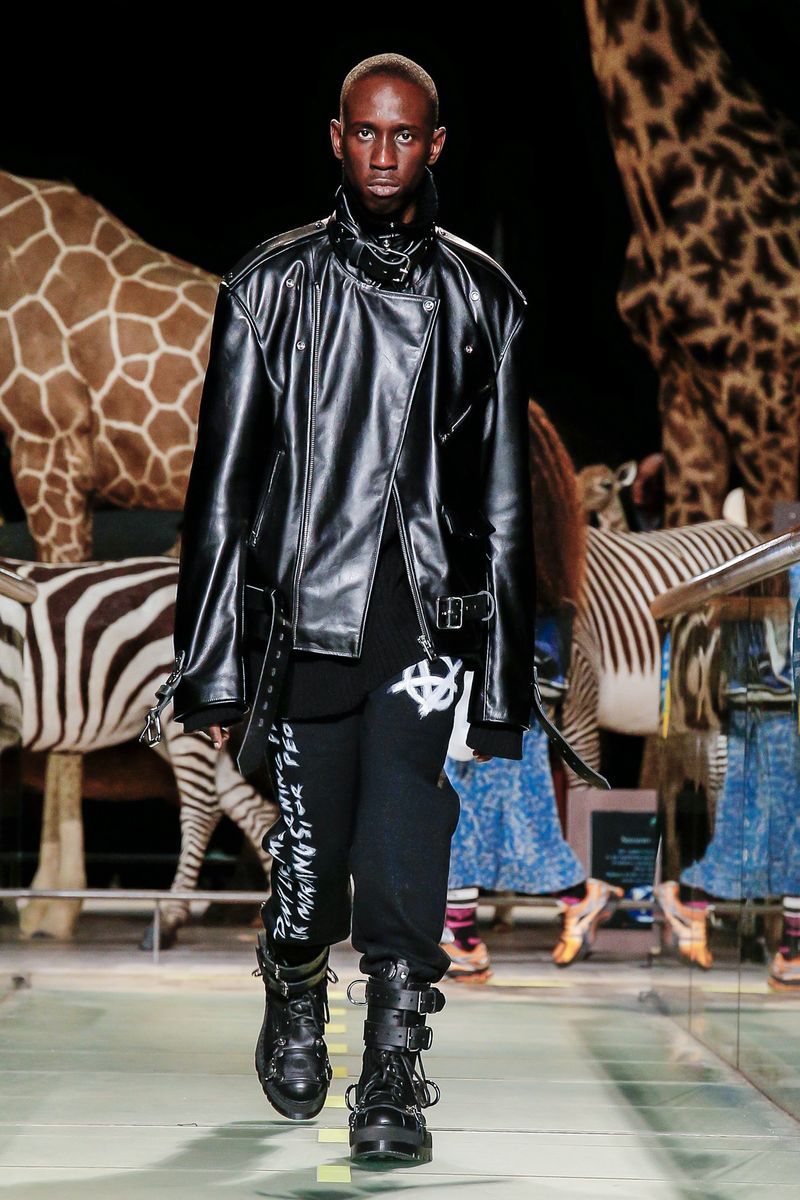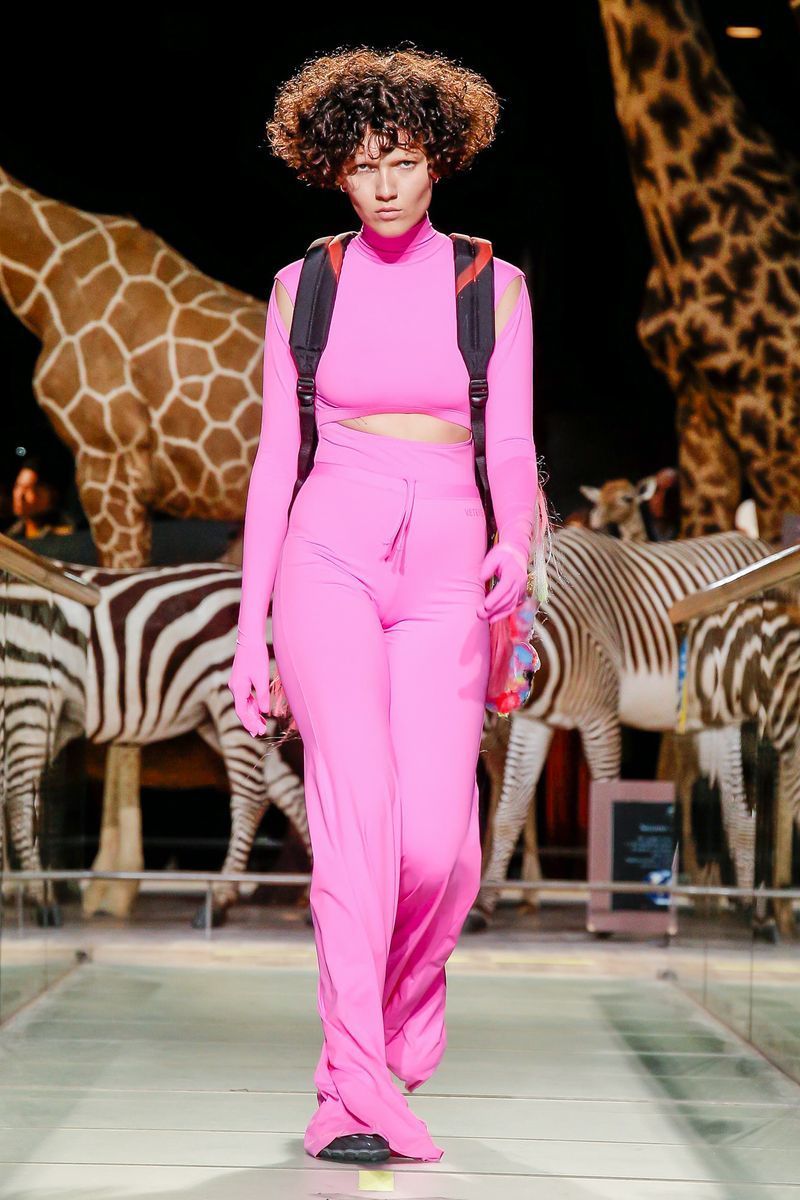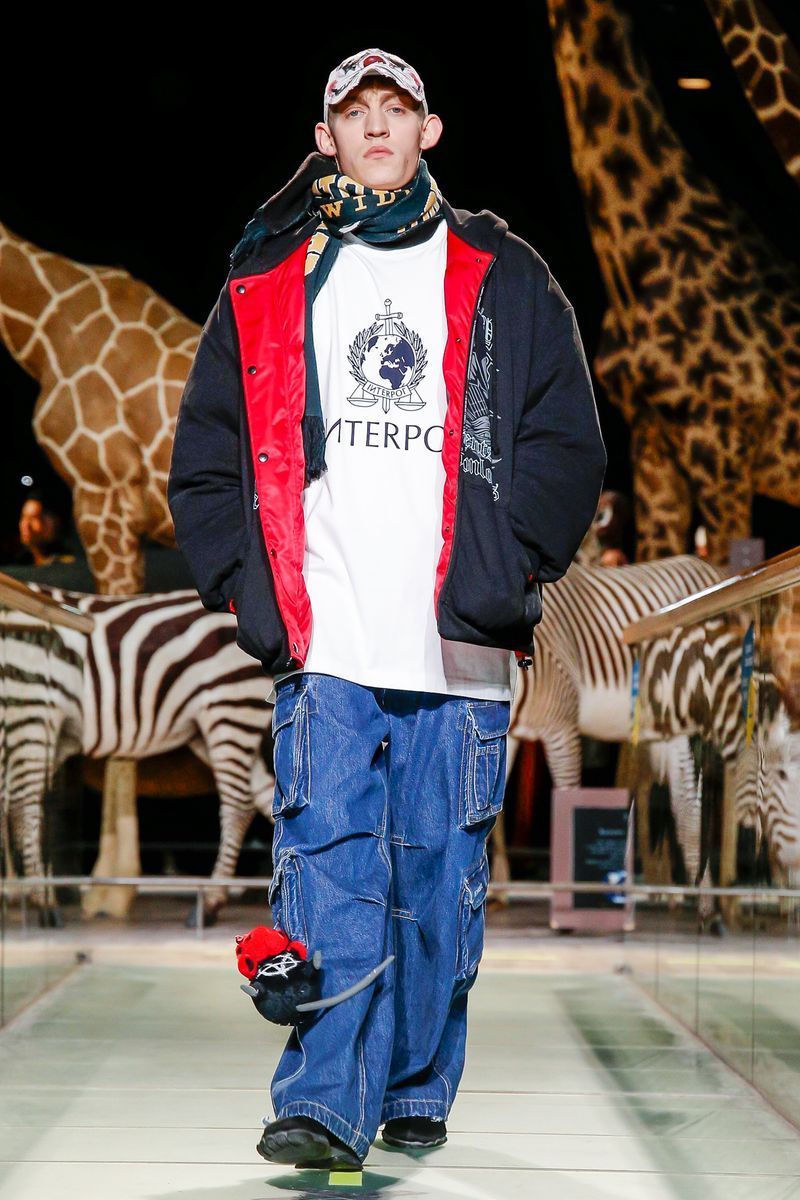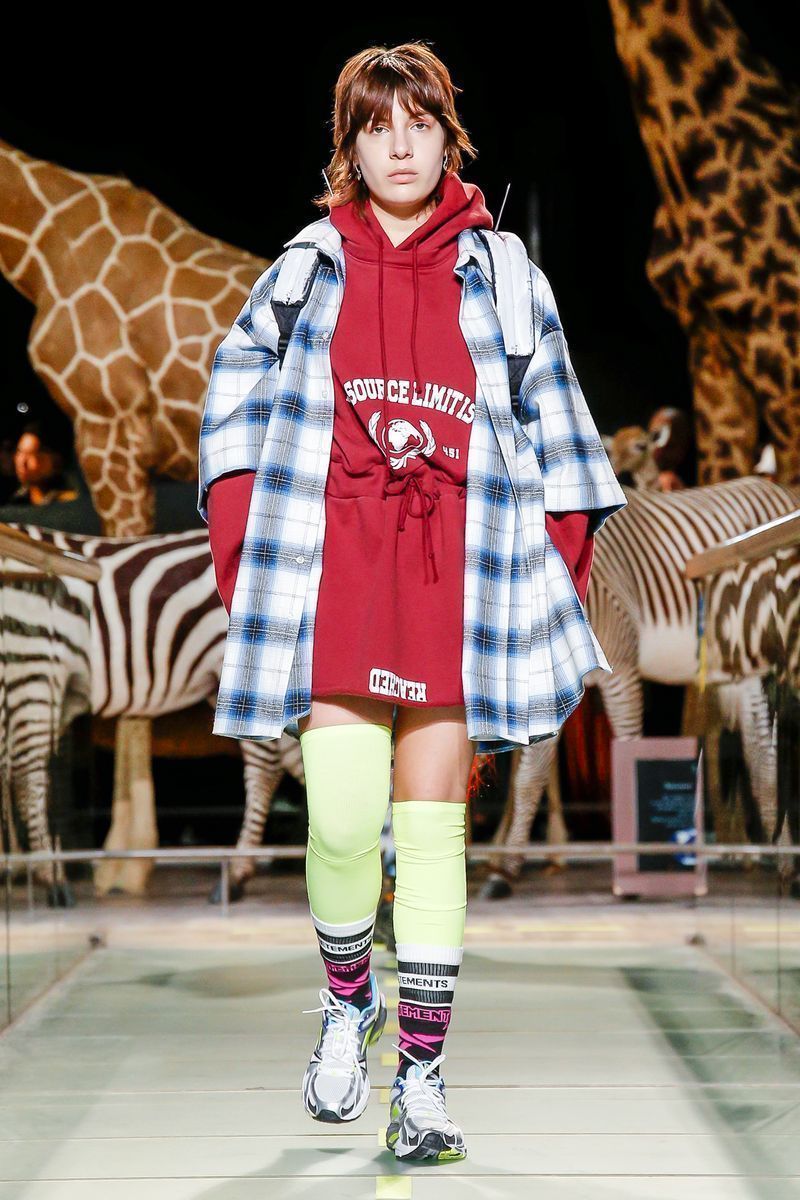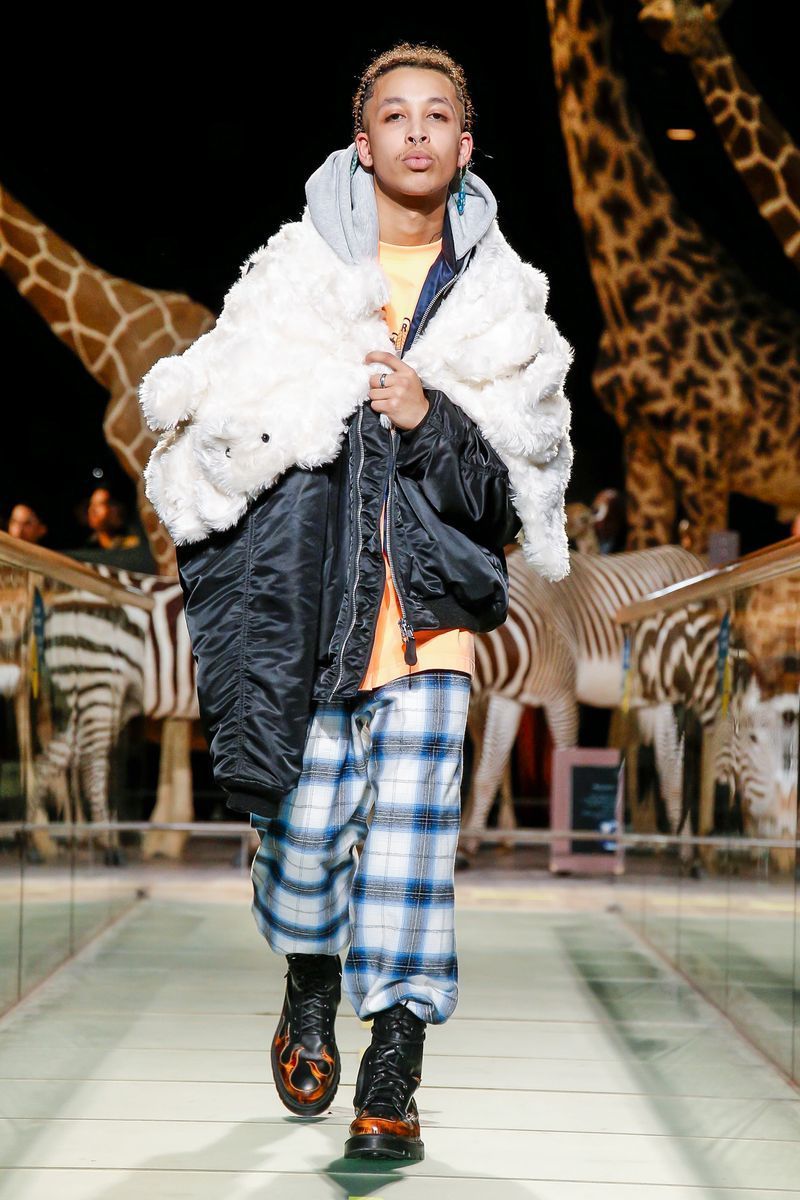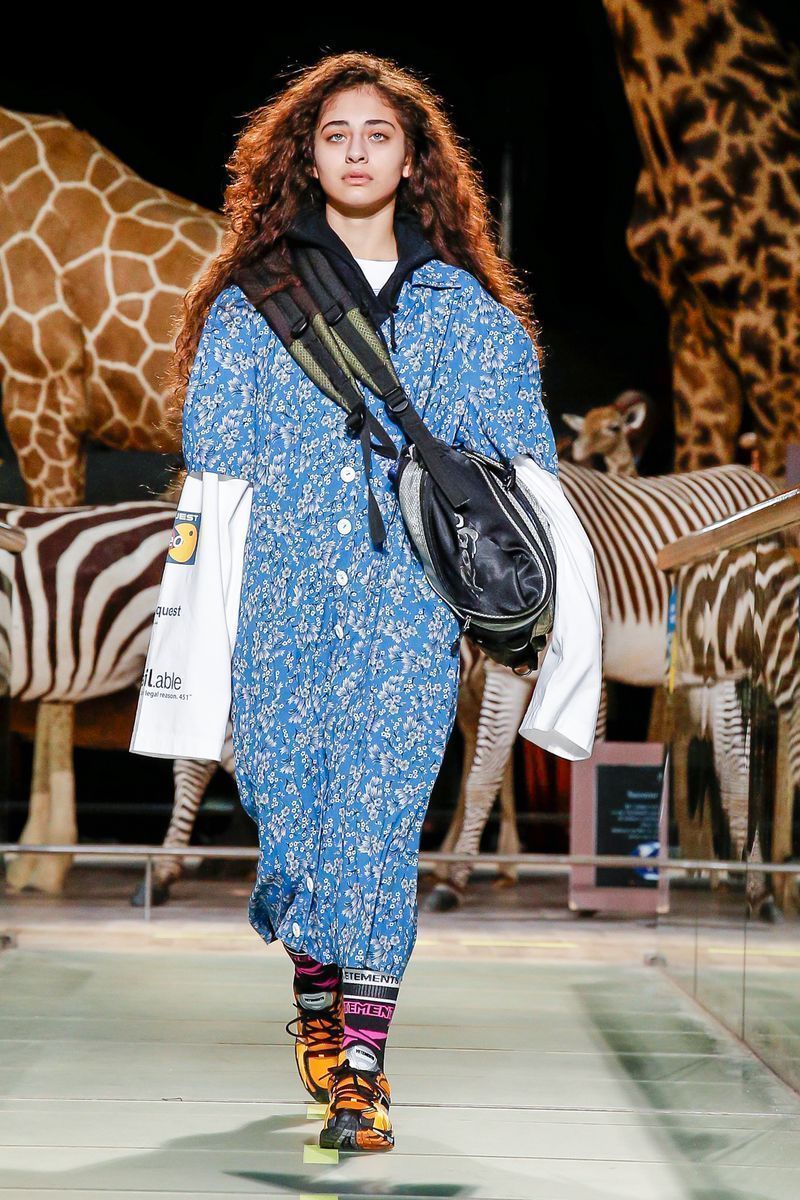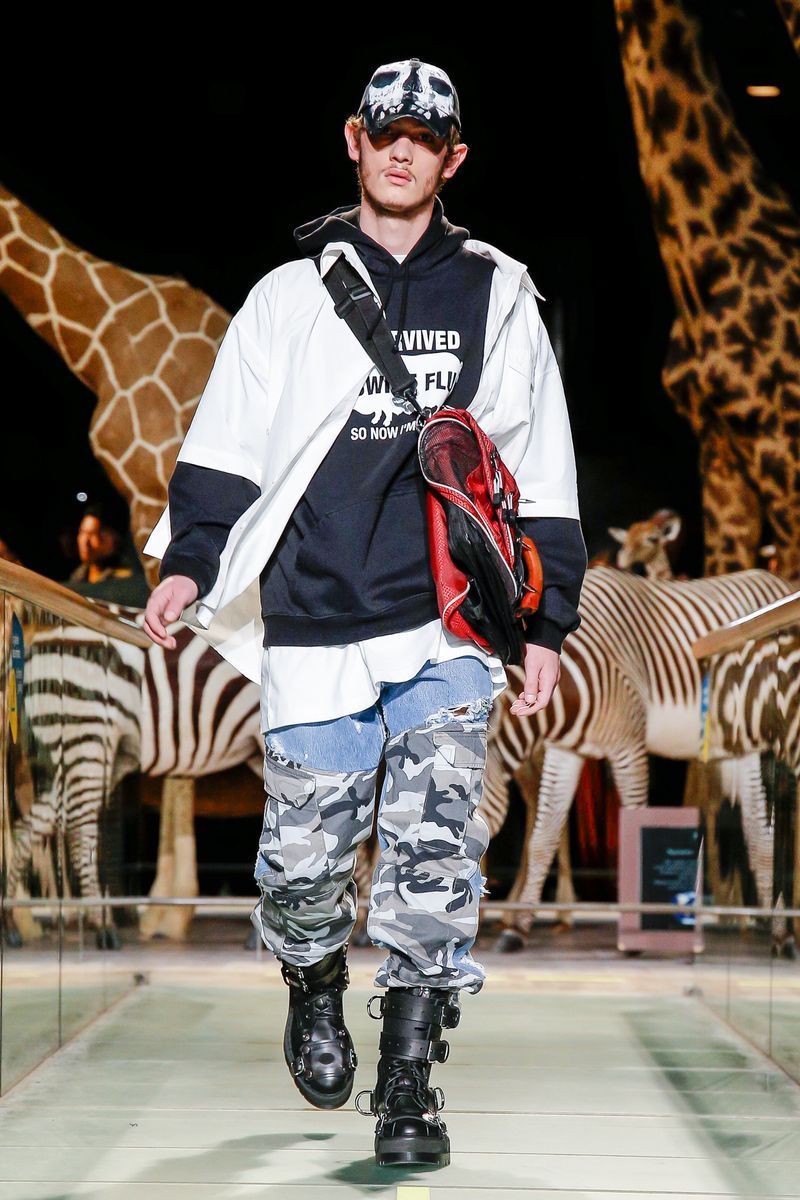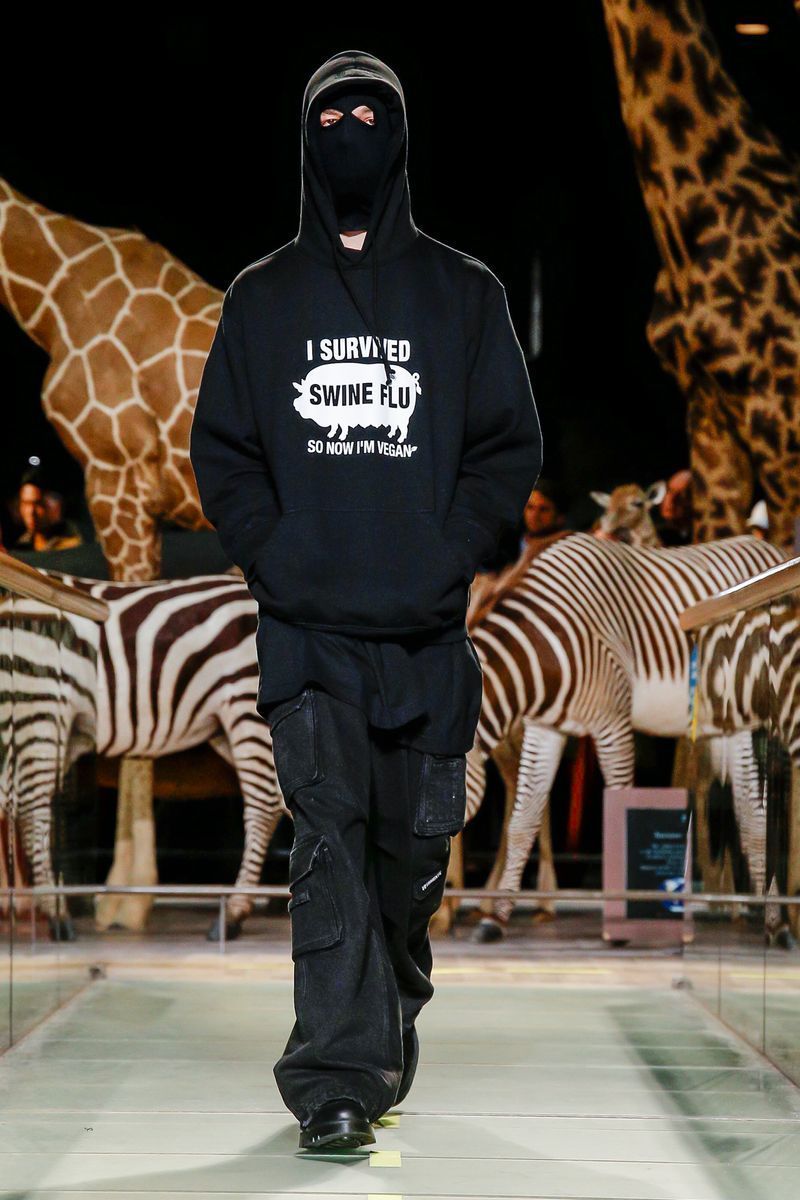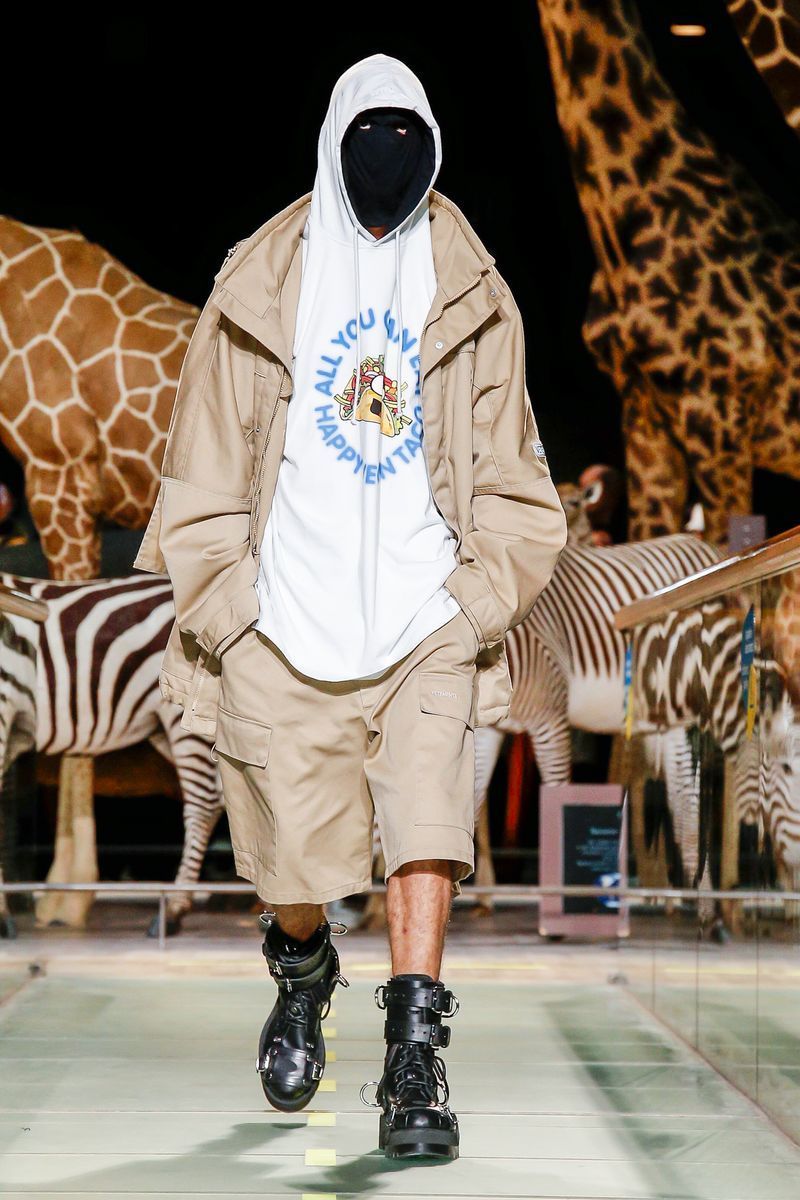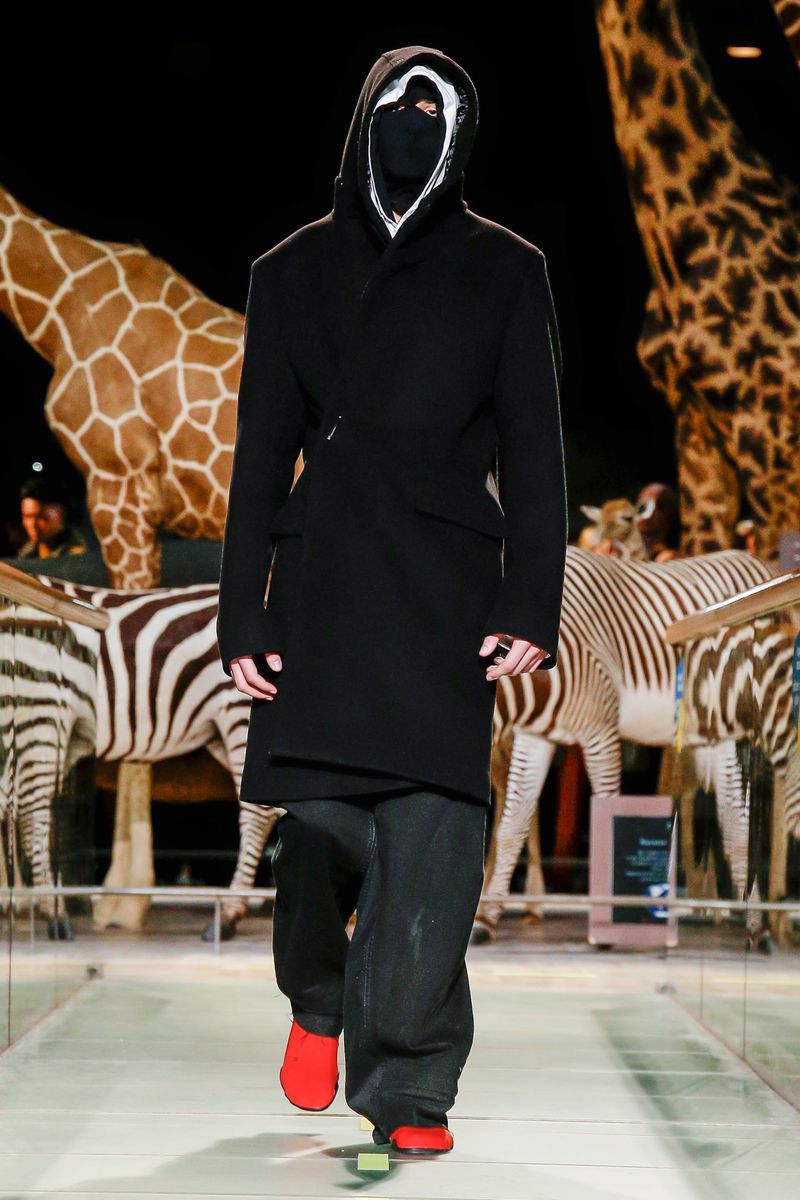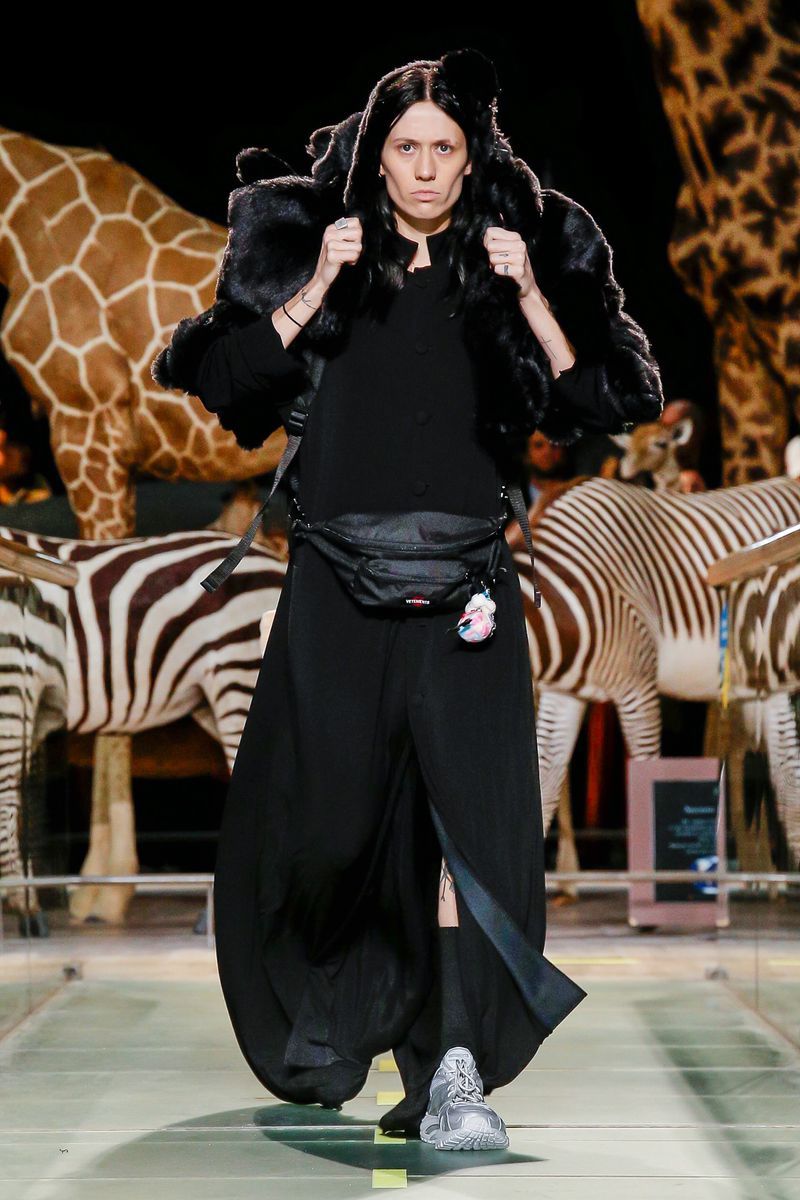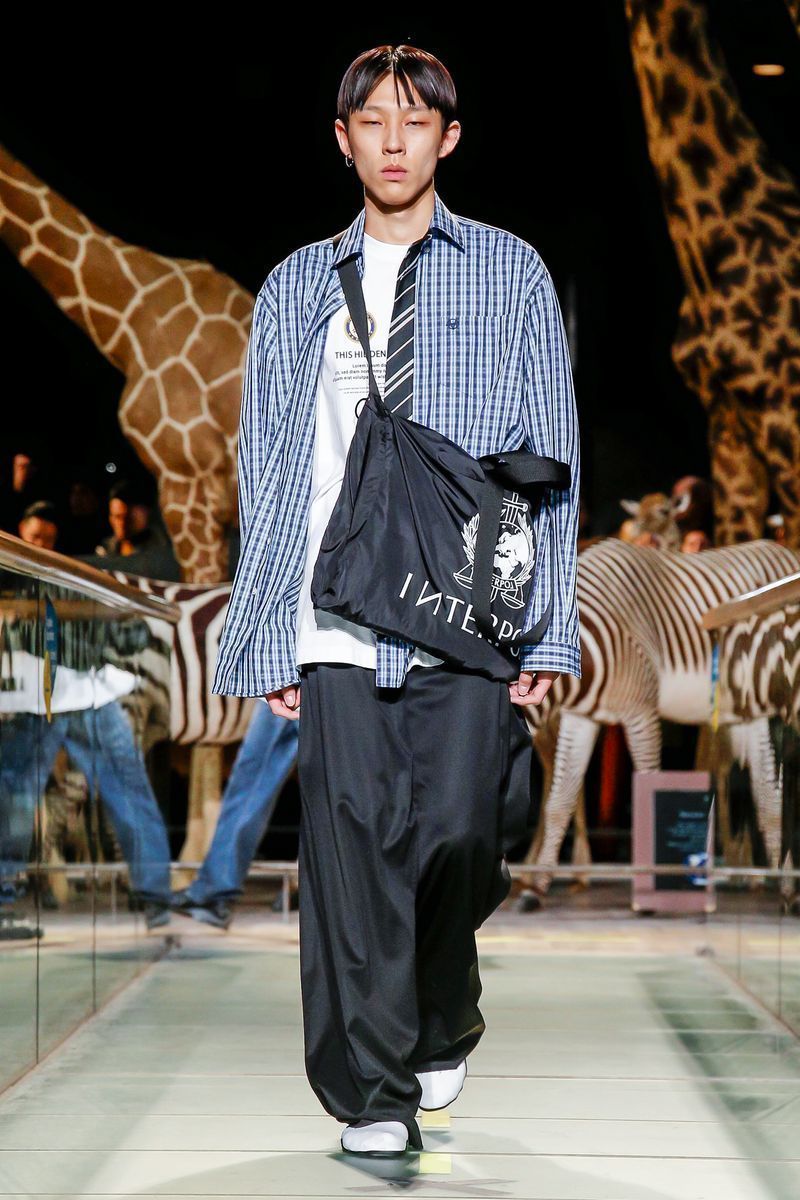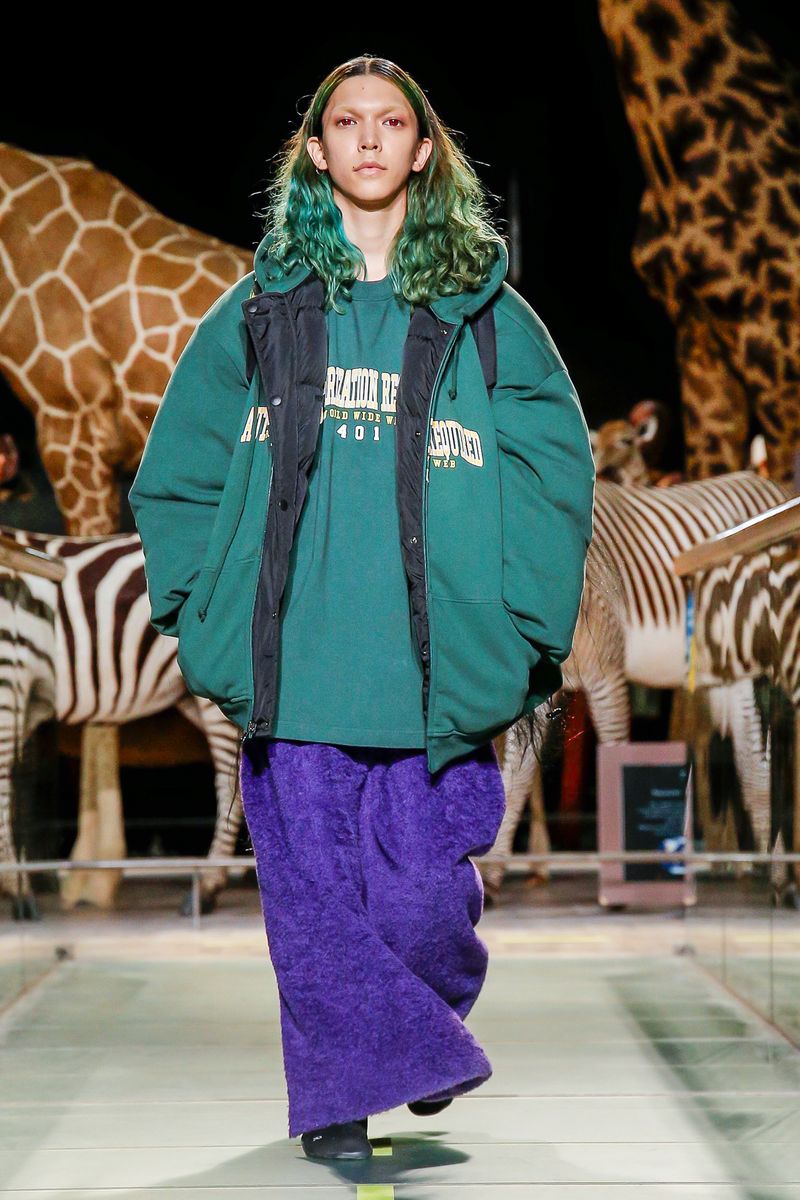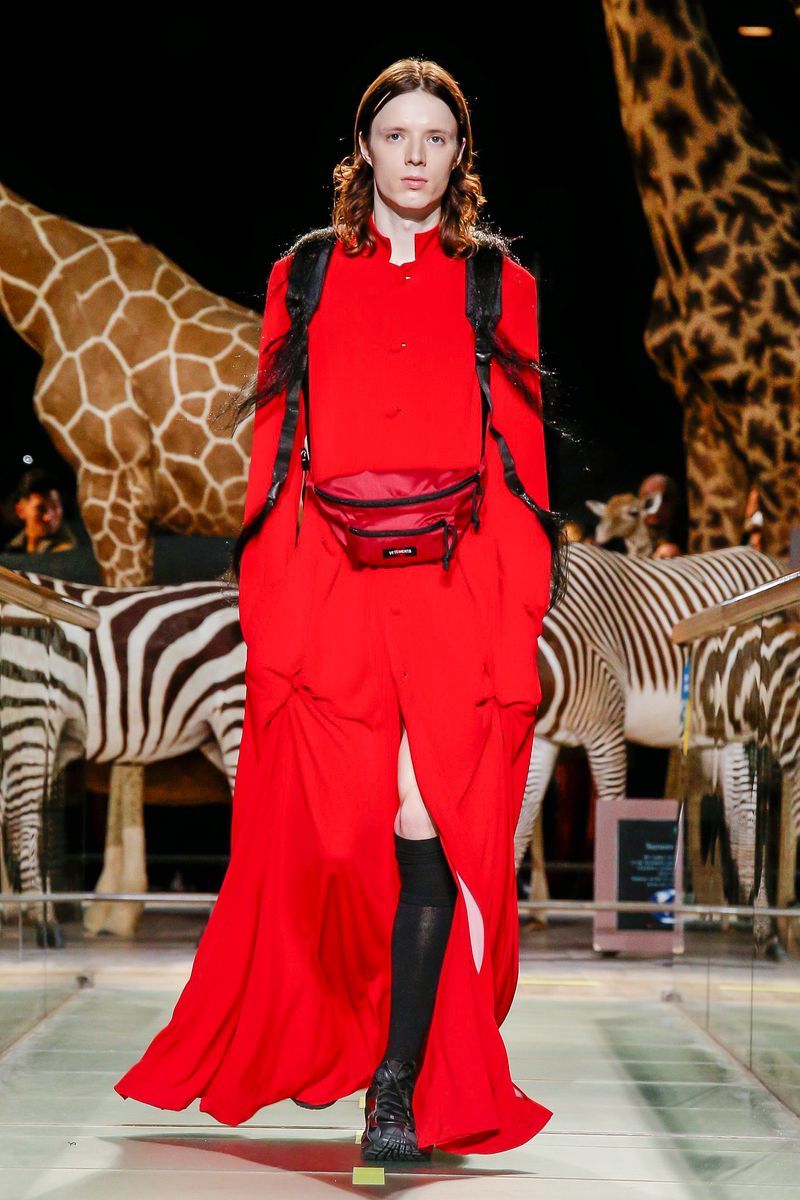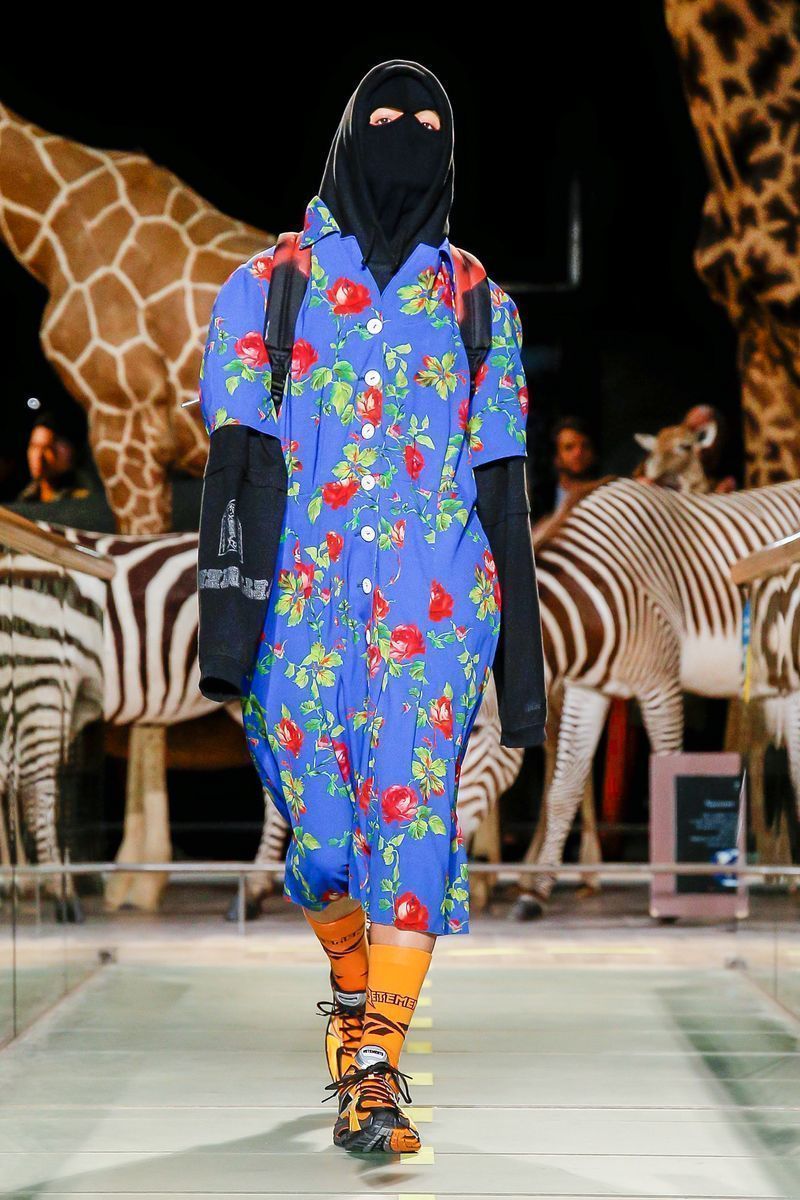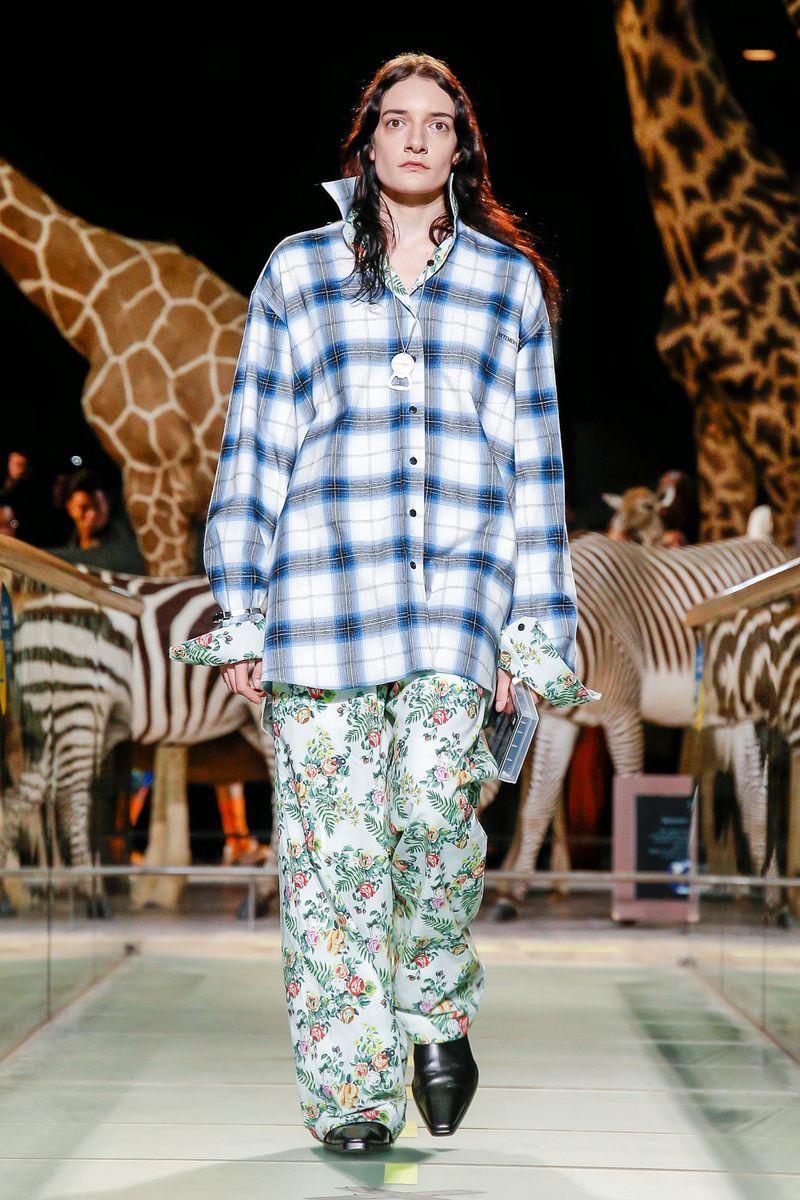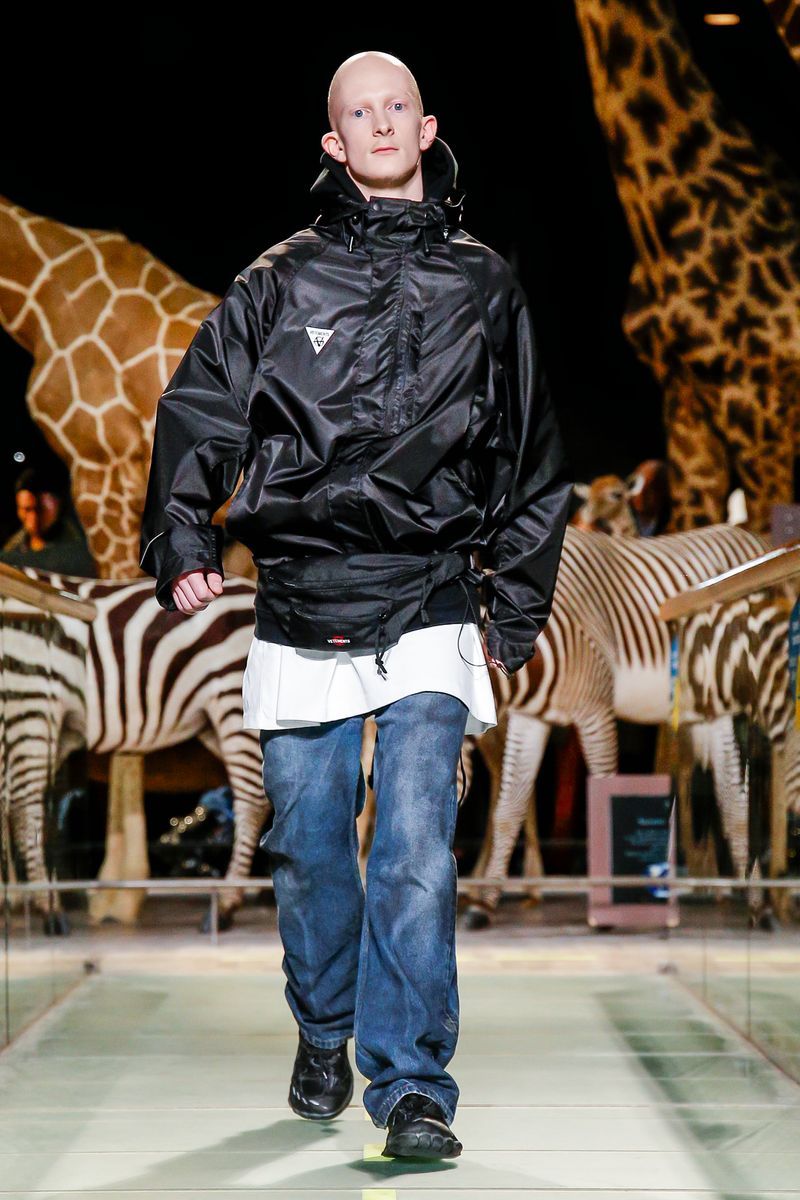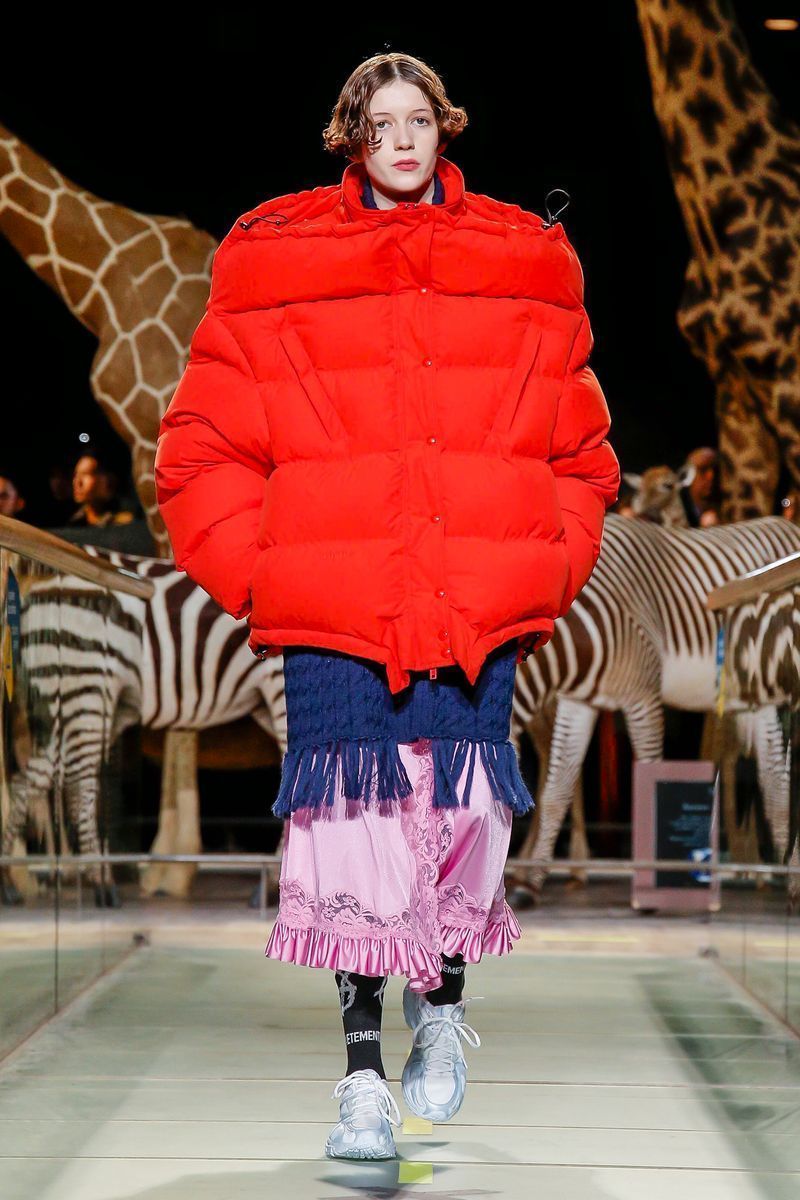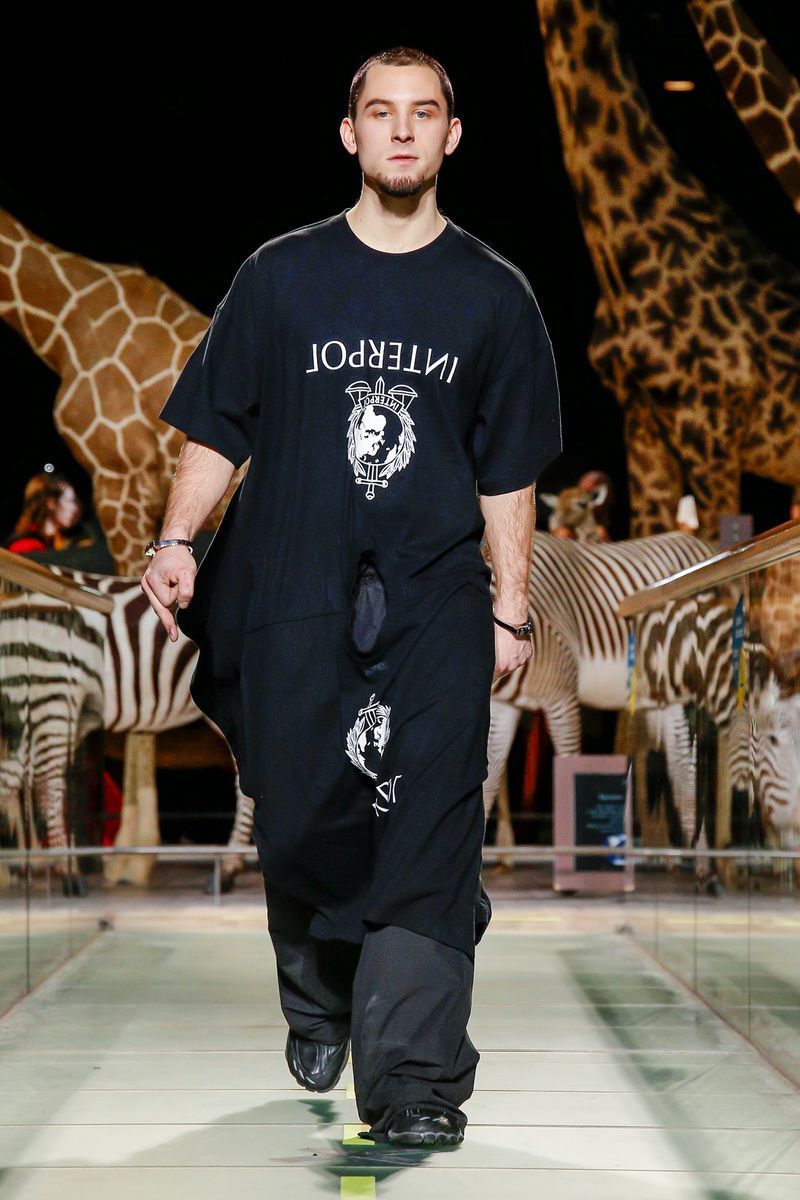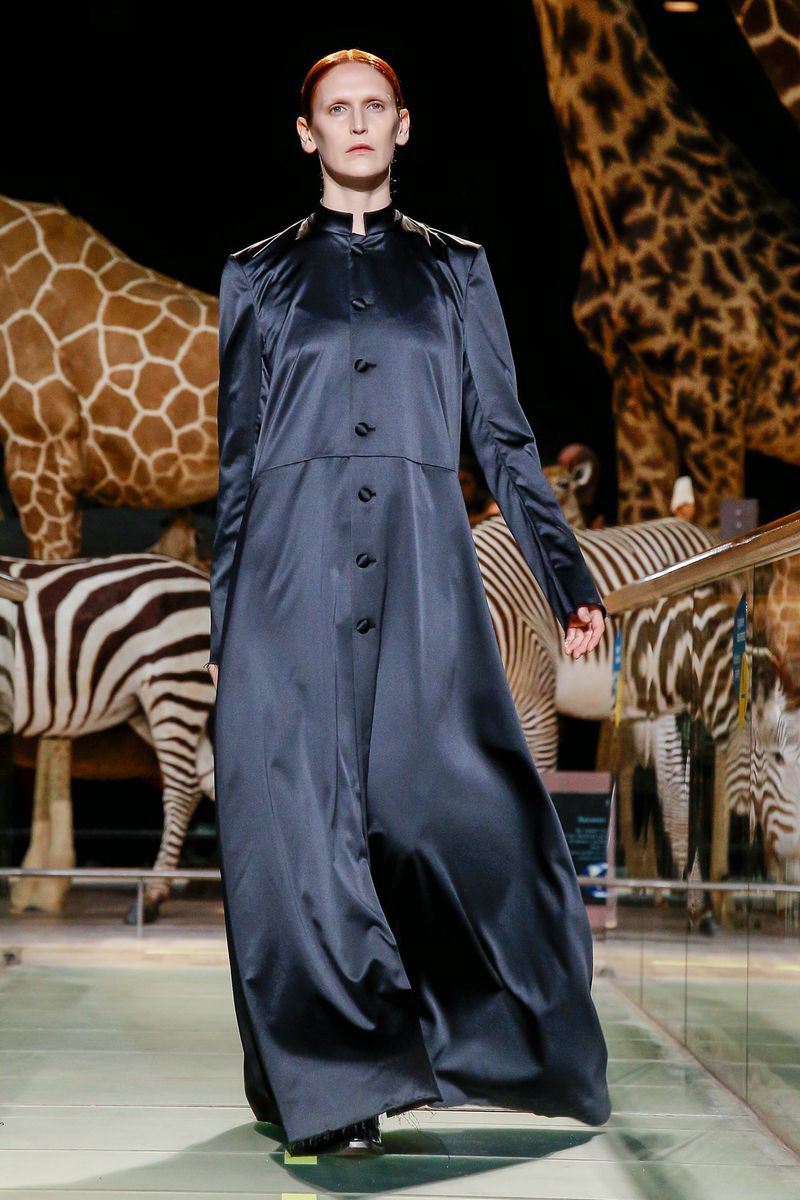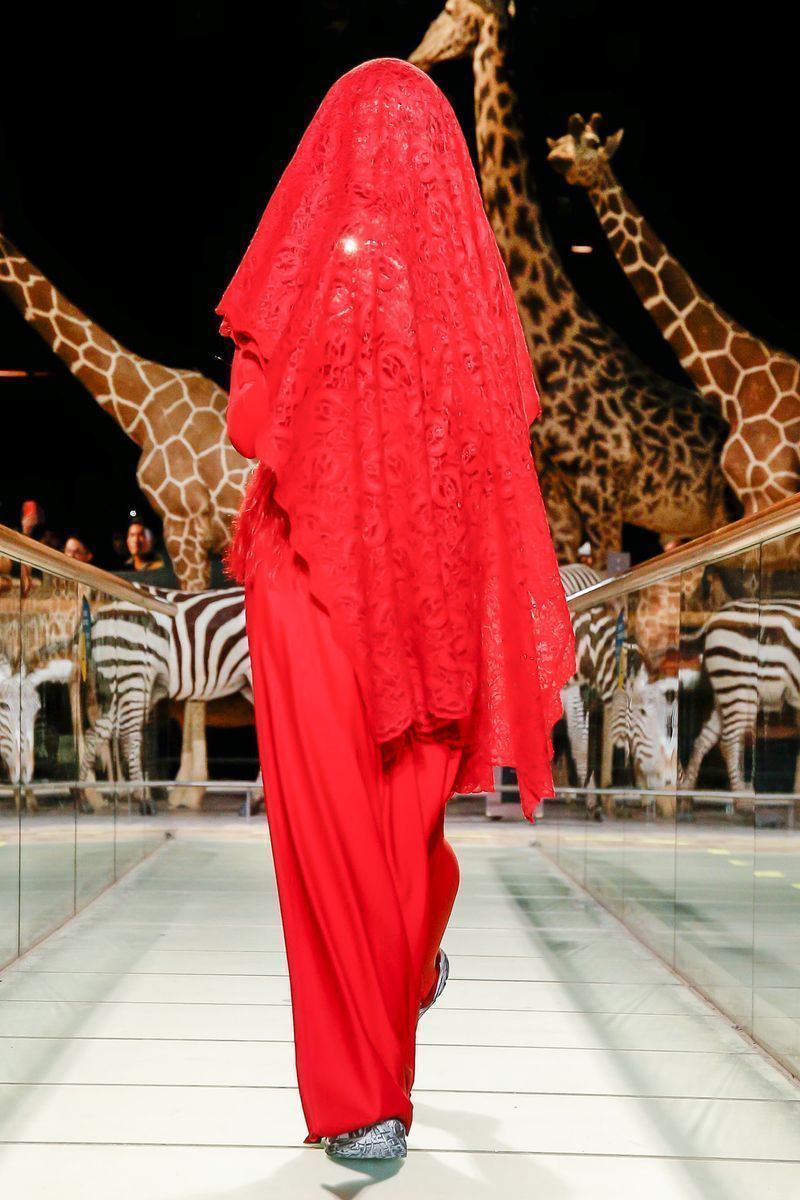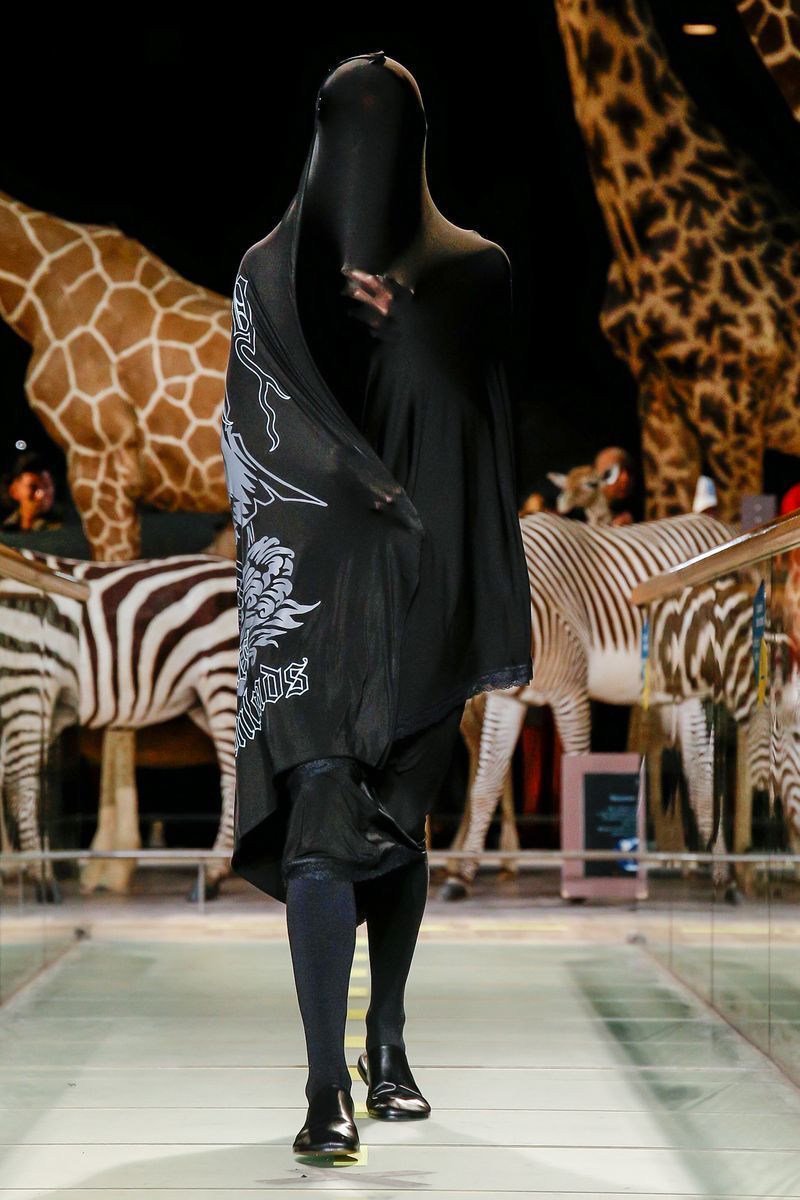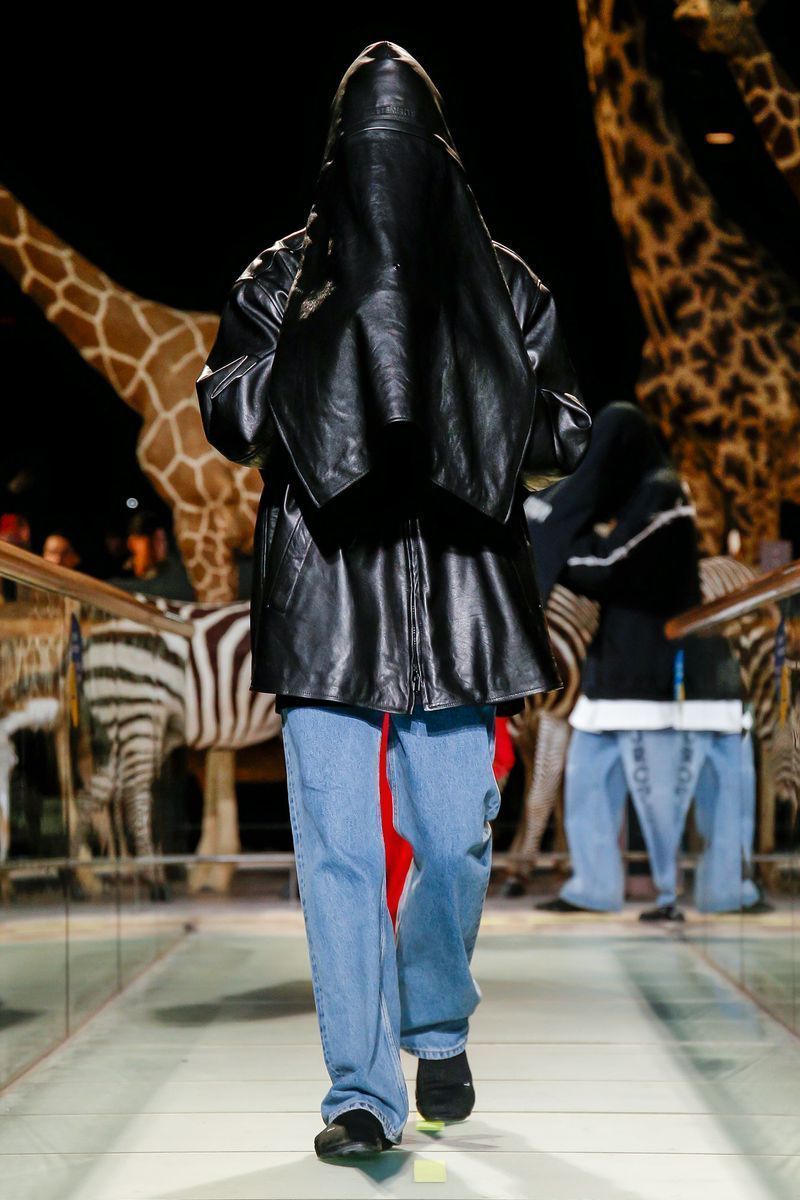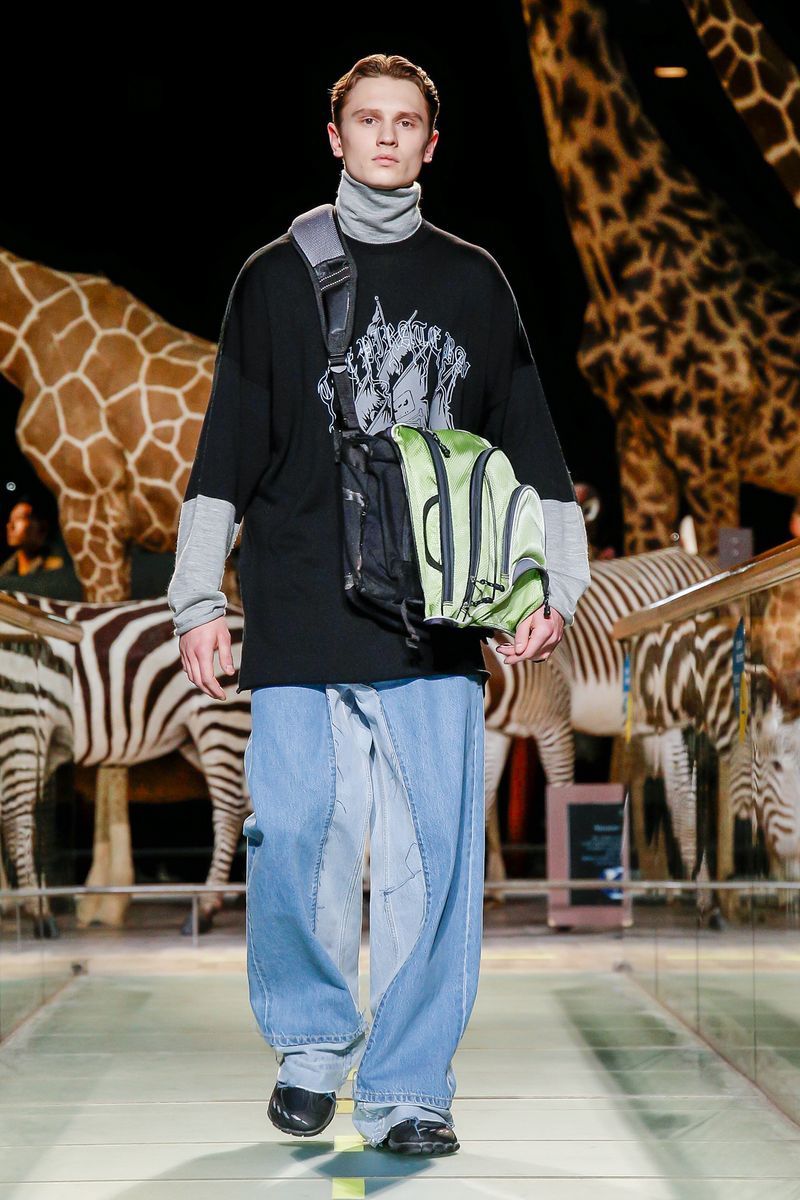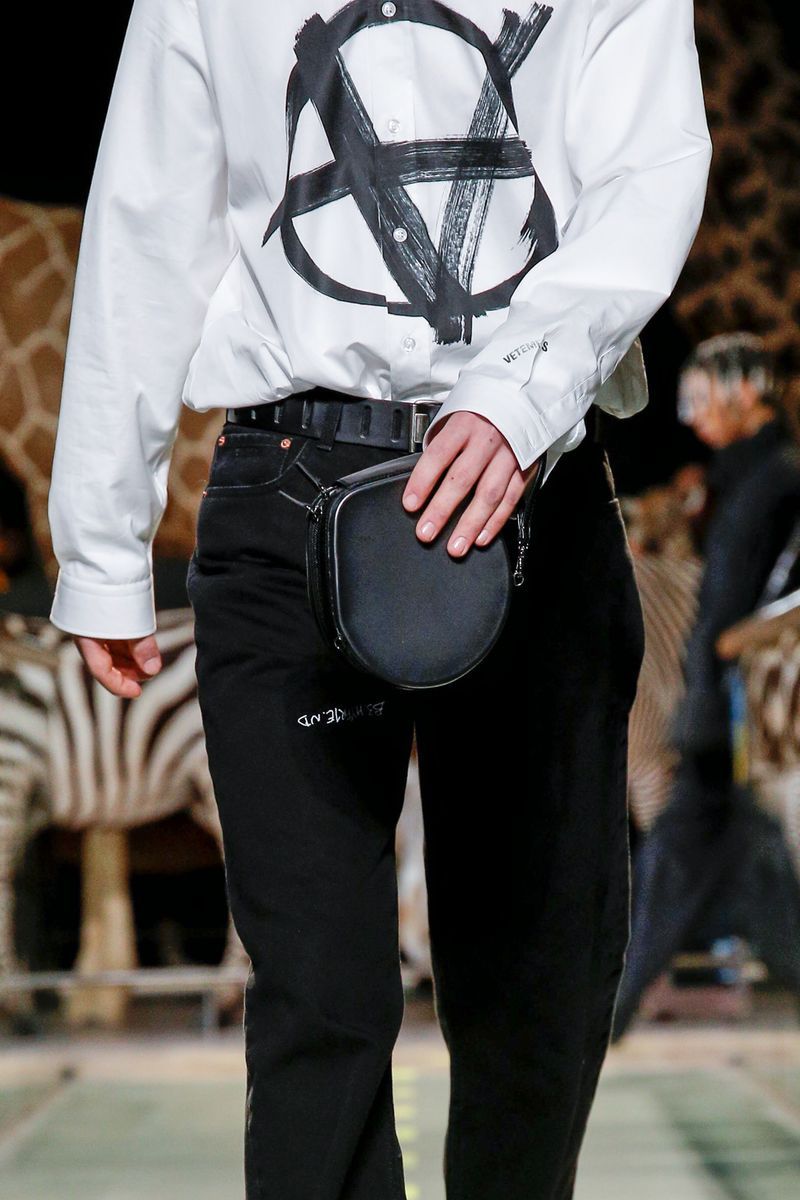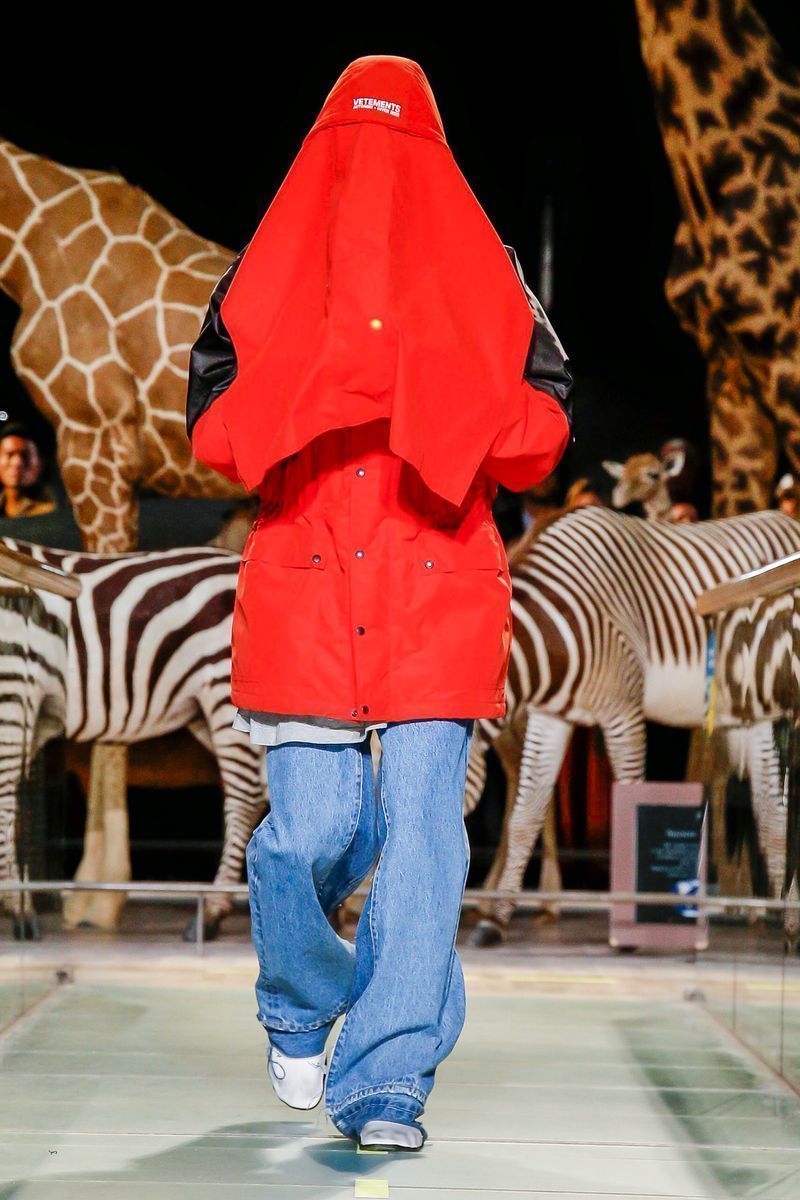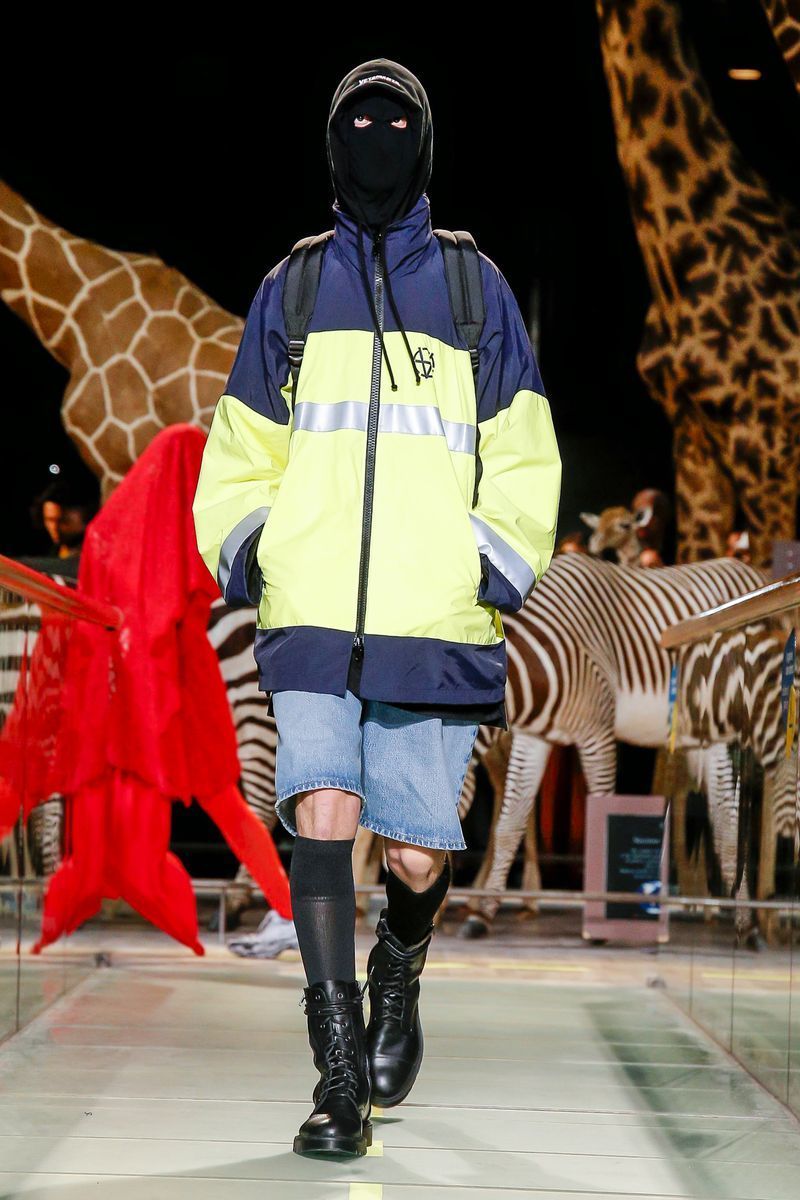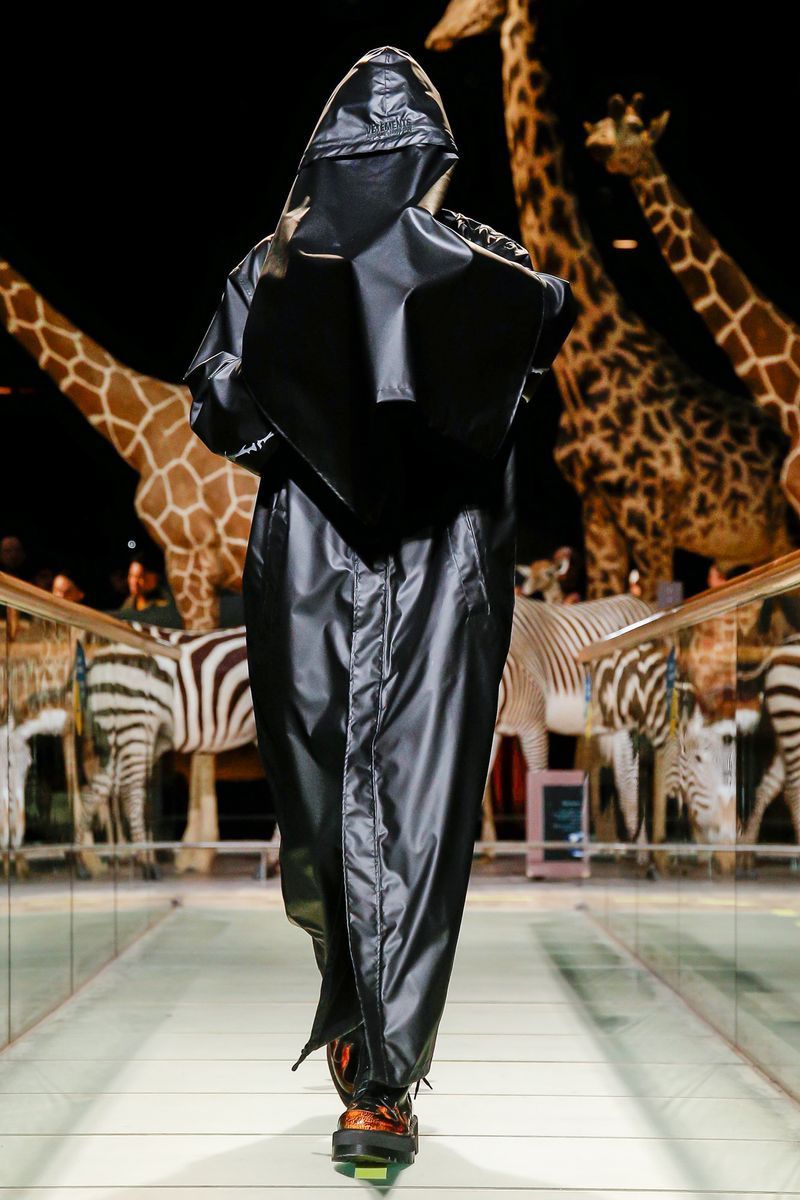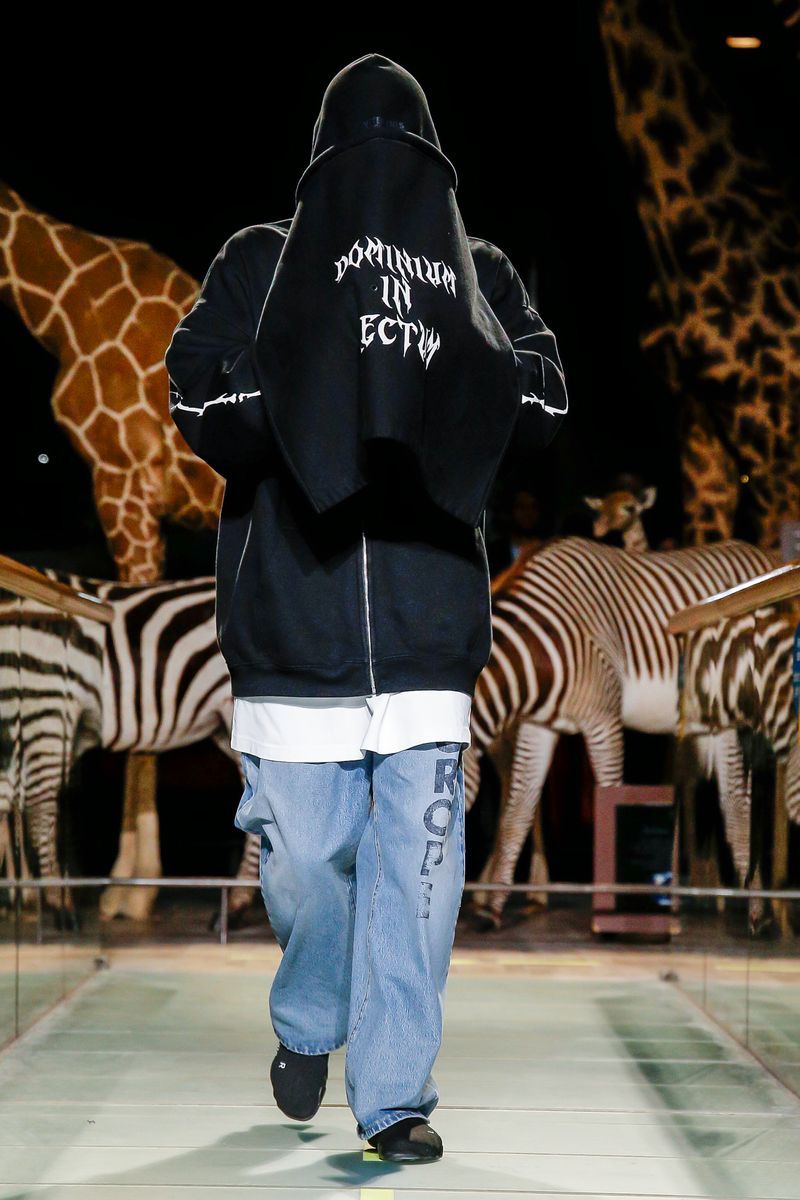 An atypical line to any collection that can be seen in the rest of the catwalks of other designers. Vetements has not only created fashion since it burst into this world, but has conceived an underground culture that has been accepted and elevated to cult.
More #PFW proposals here.