READ IN: Español
After a season without Vetements' presence at PFW, the brand has returned in style for its FW21/22. With a series of 165 looks, this becomes the brand's biggest collection to date. Under the motto "Fuck the past," the originary home of Demna Gvesalia presents the modern human being.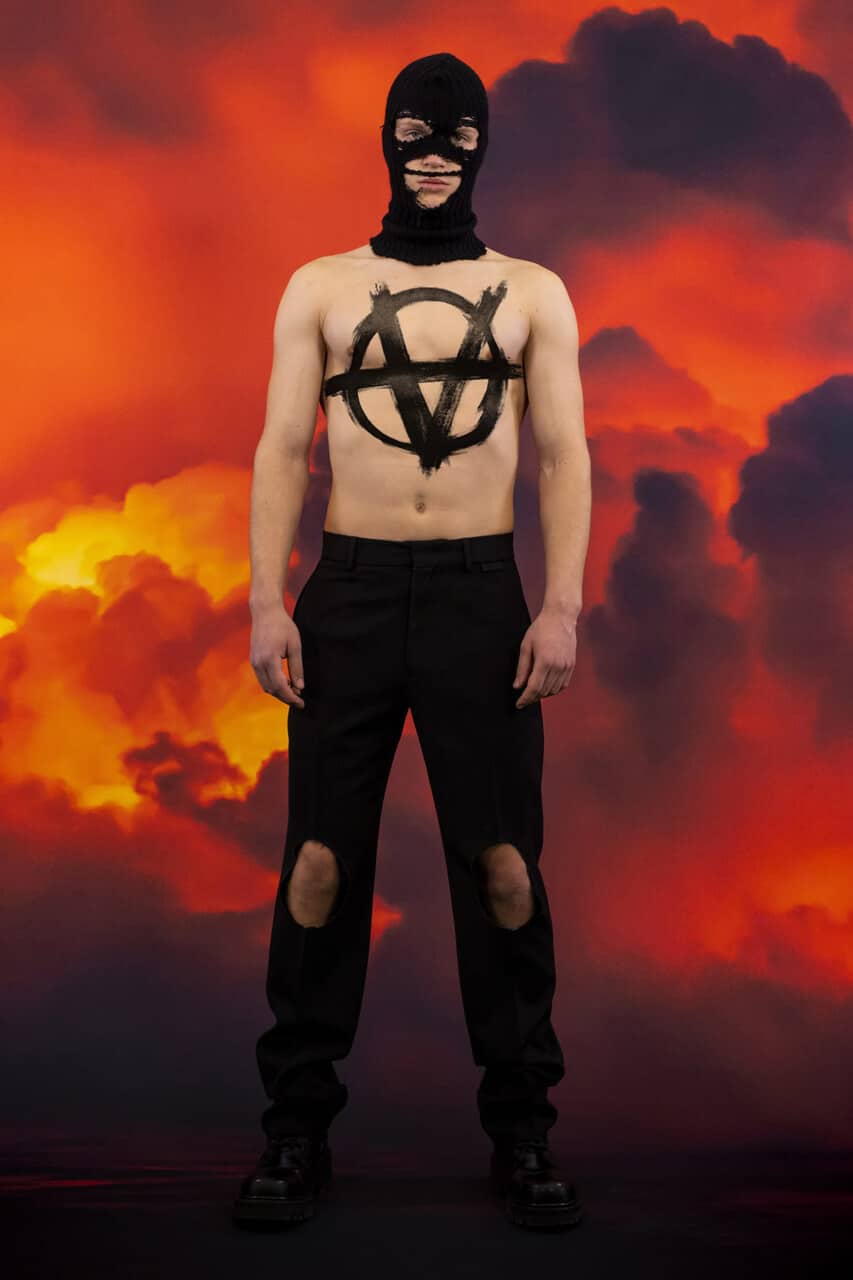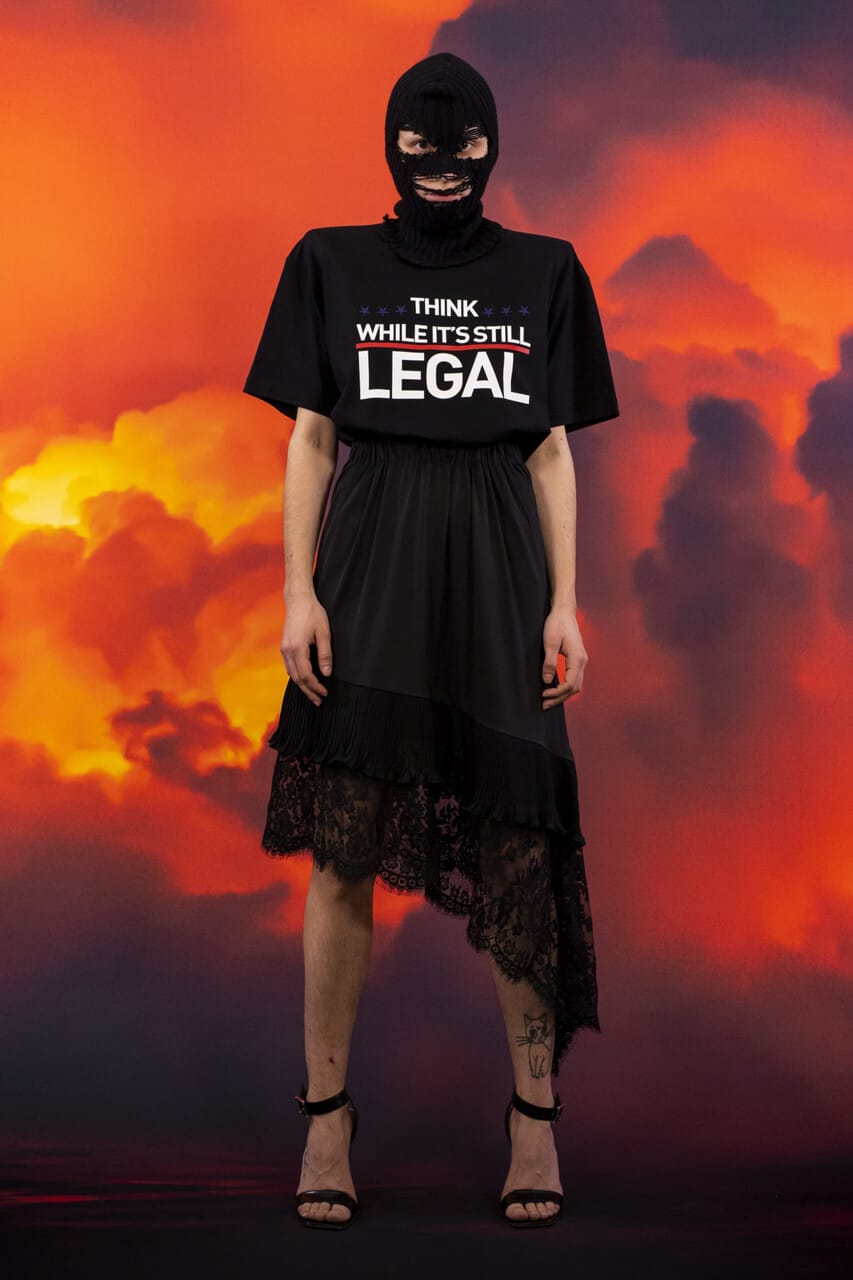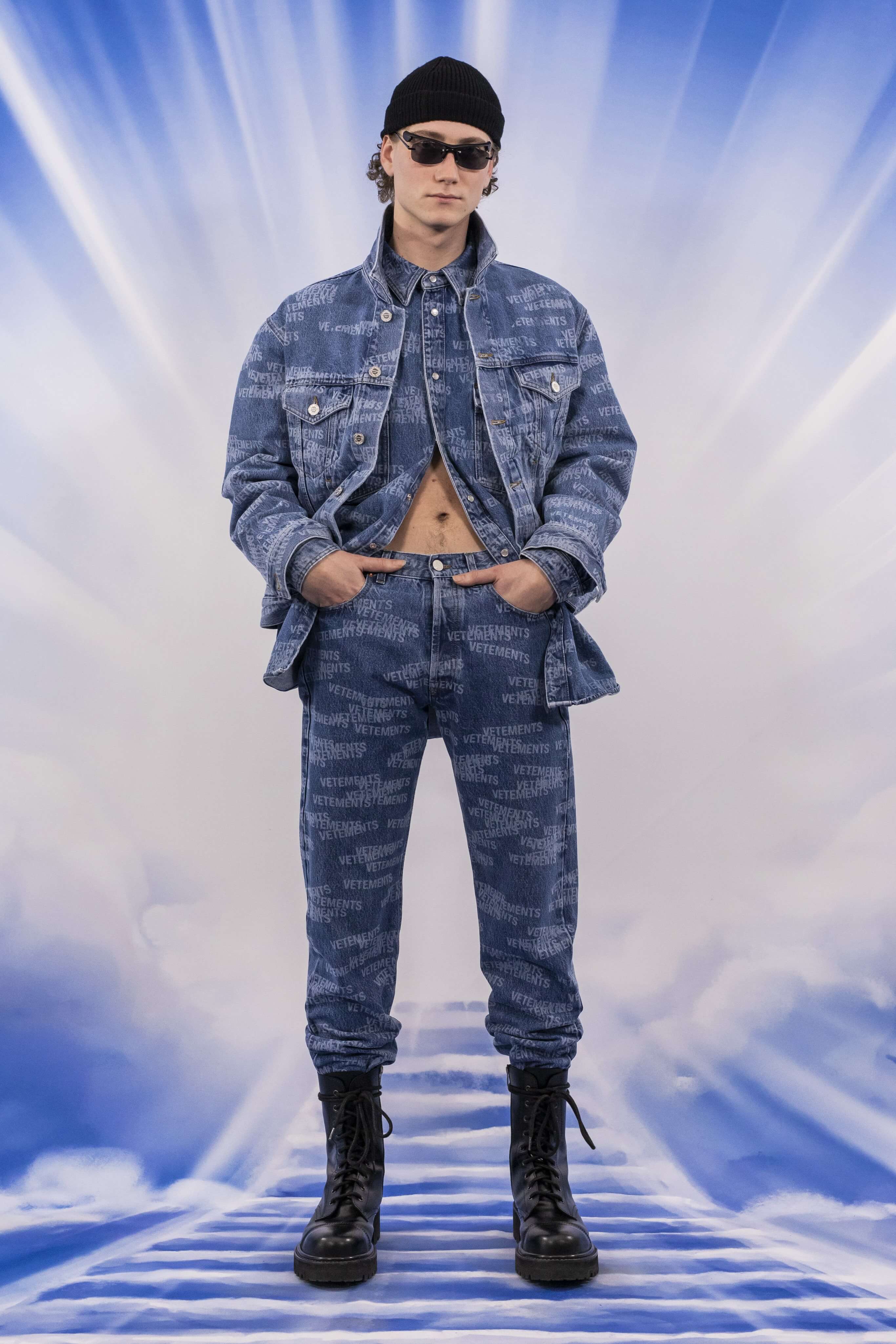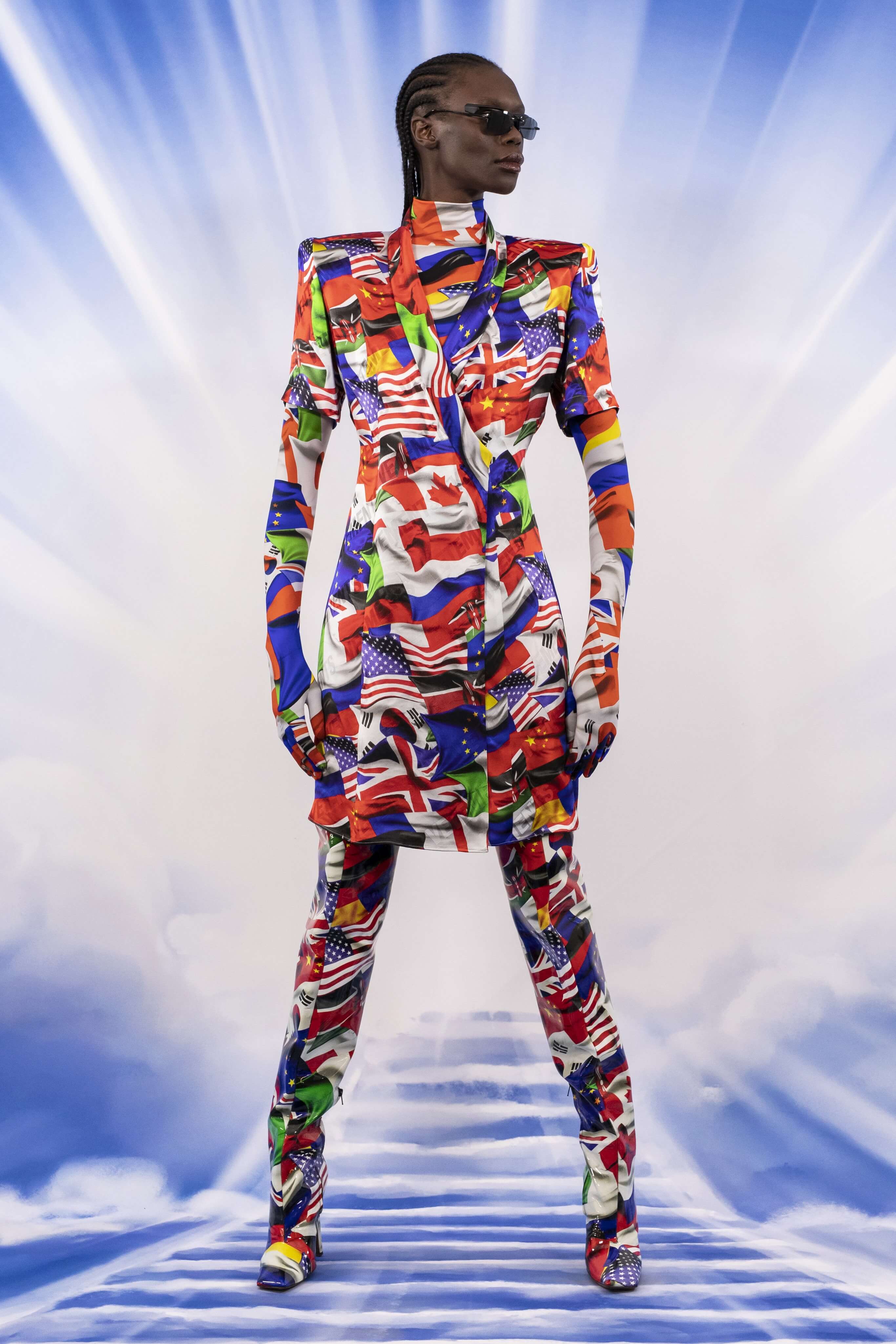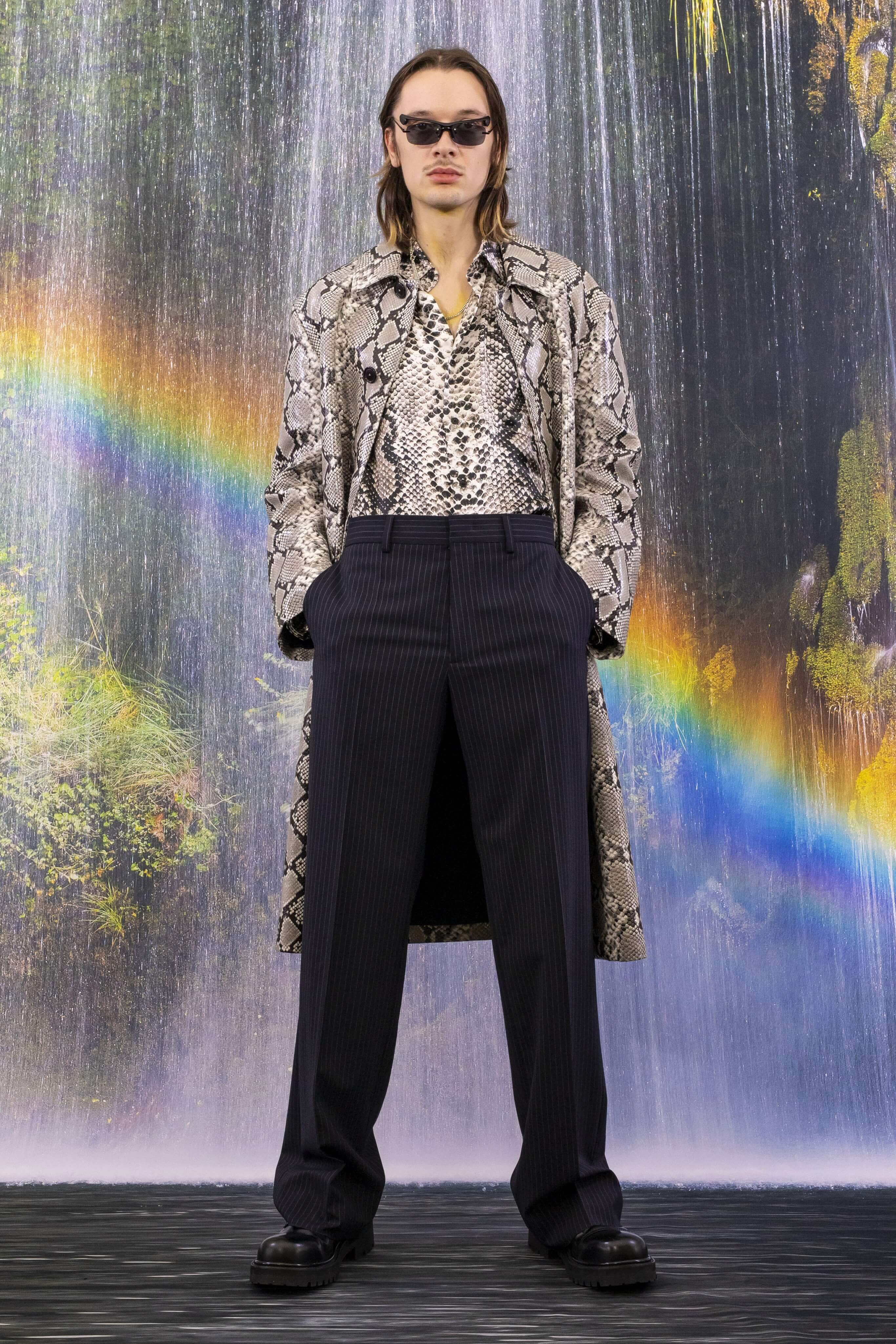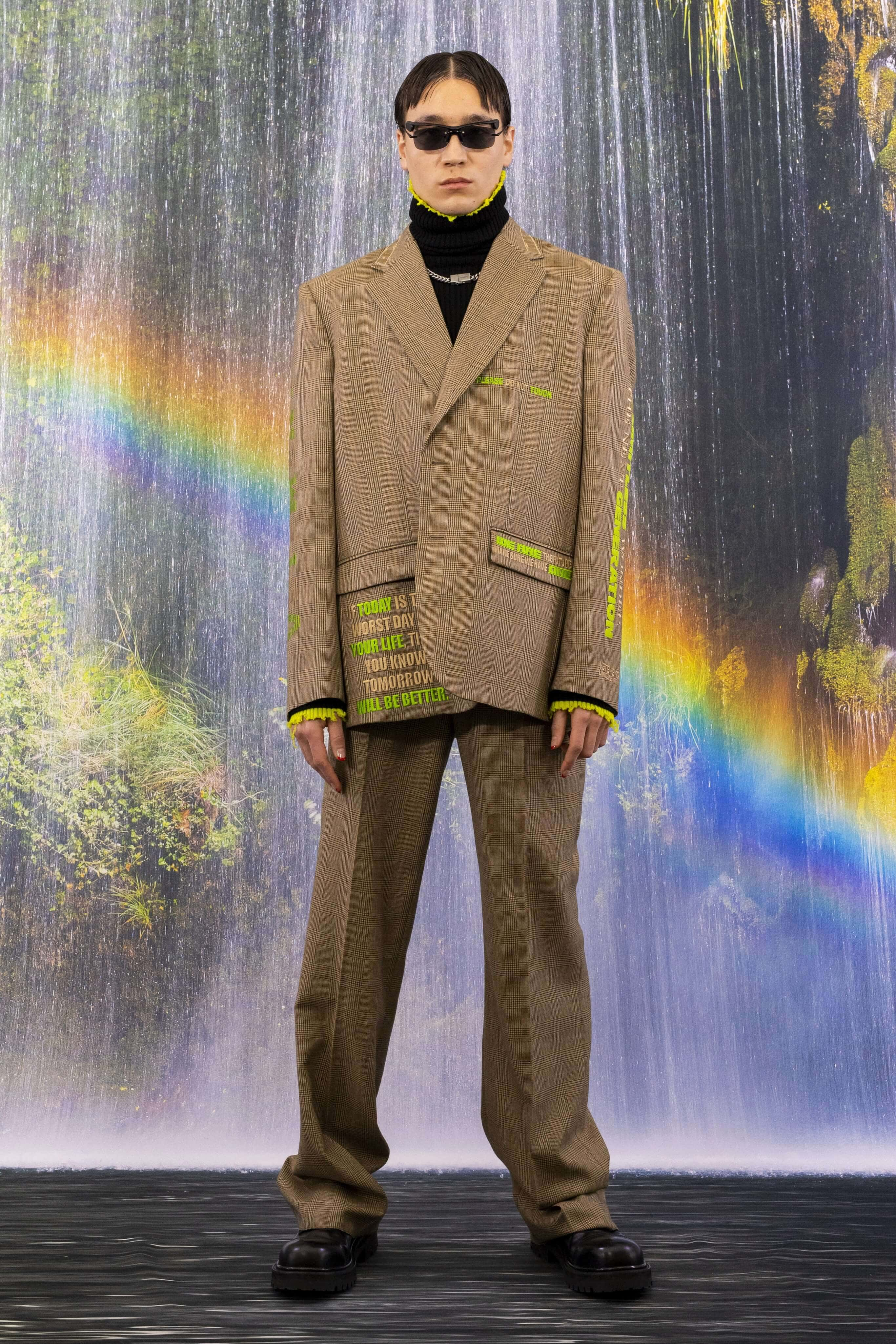 Be that as it may, Vetements(@vetements_official) always manages to capture the attention of every mortal. With its usual anti-protocol form, the impact and revolutionary message is assured, from start to finish. Halfway between luxury and streetwear, heaven and hell, that's where the whole imaginary of the collection is placed, always keeping the essence of the brand.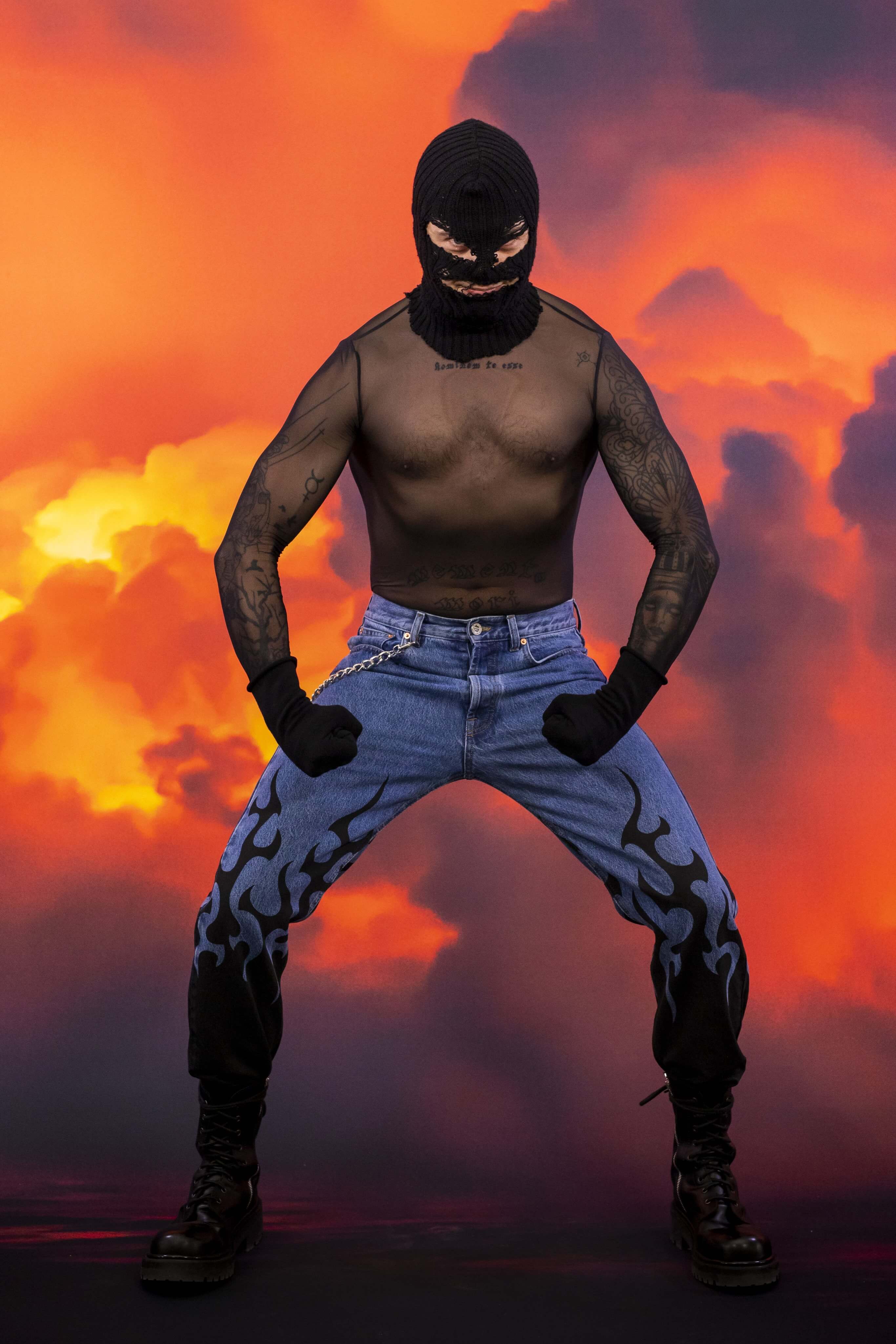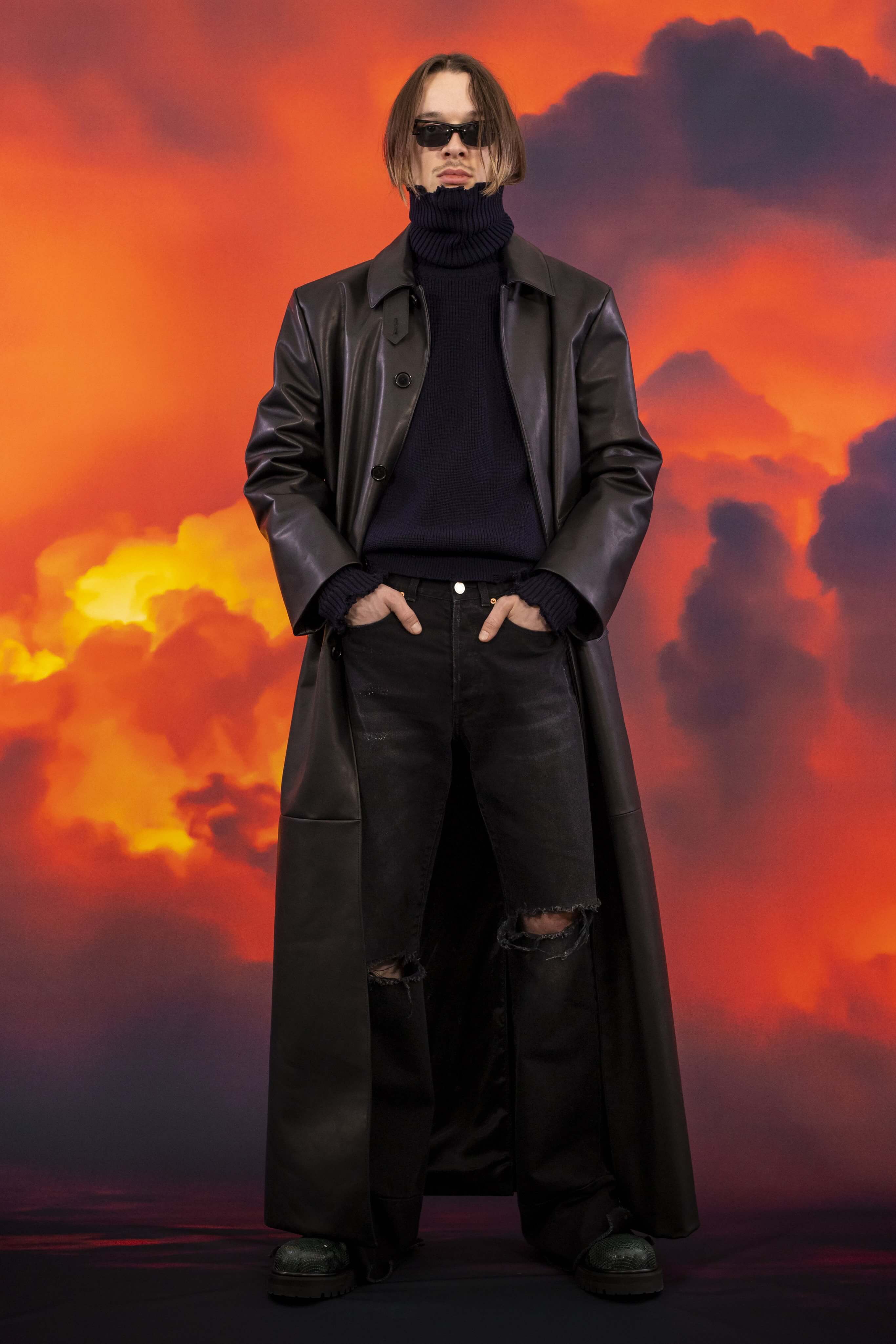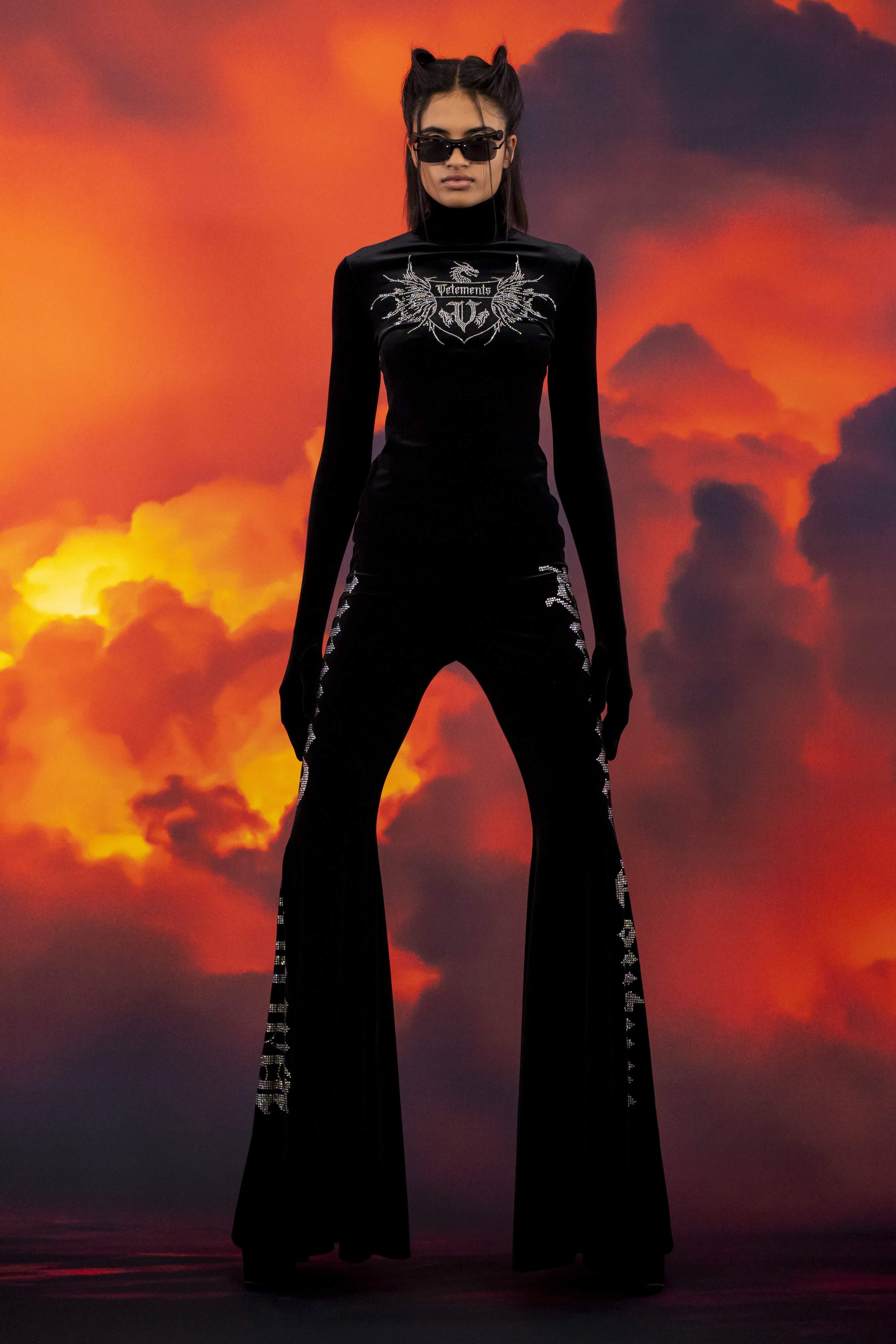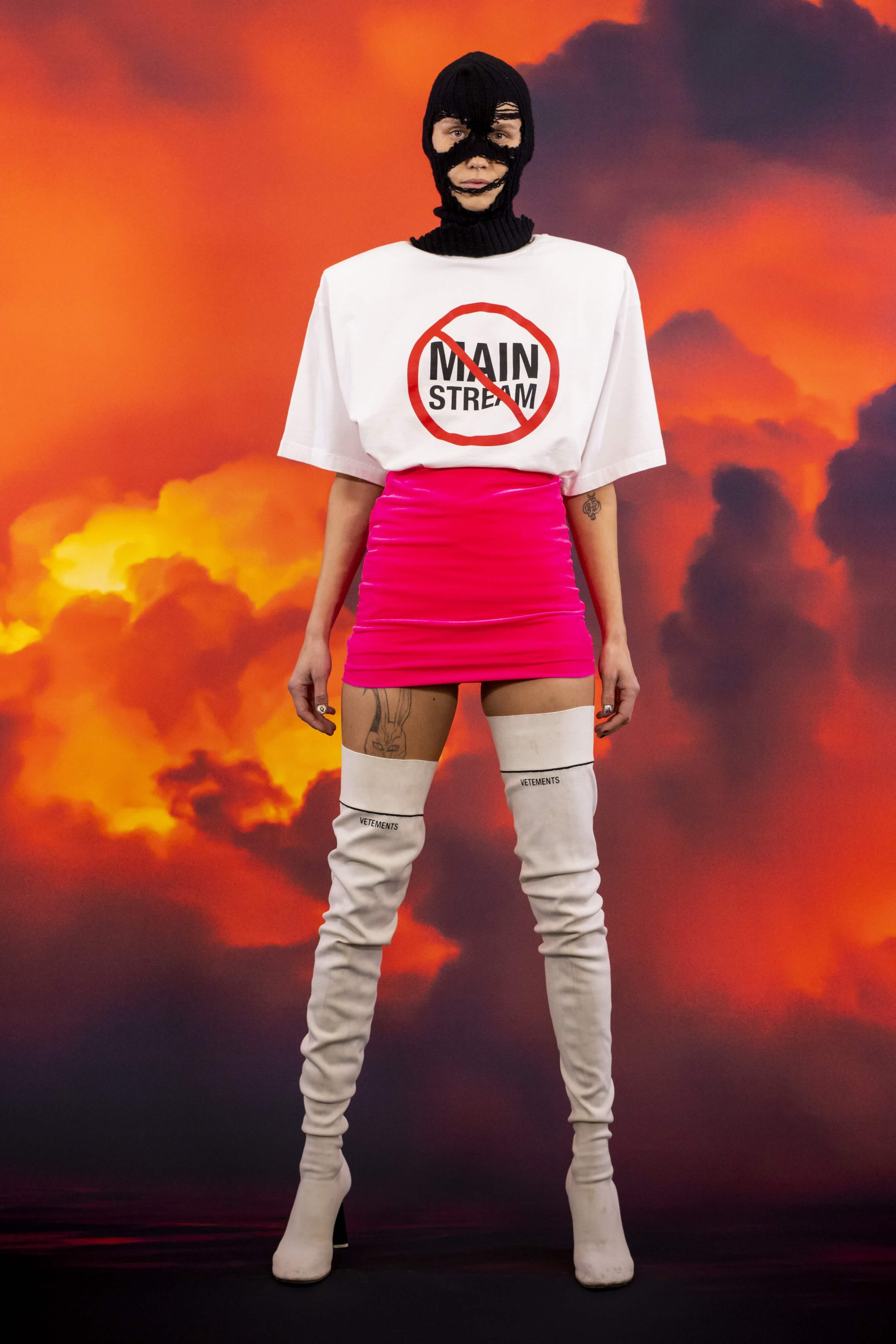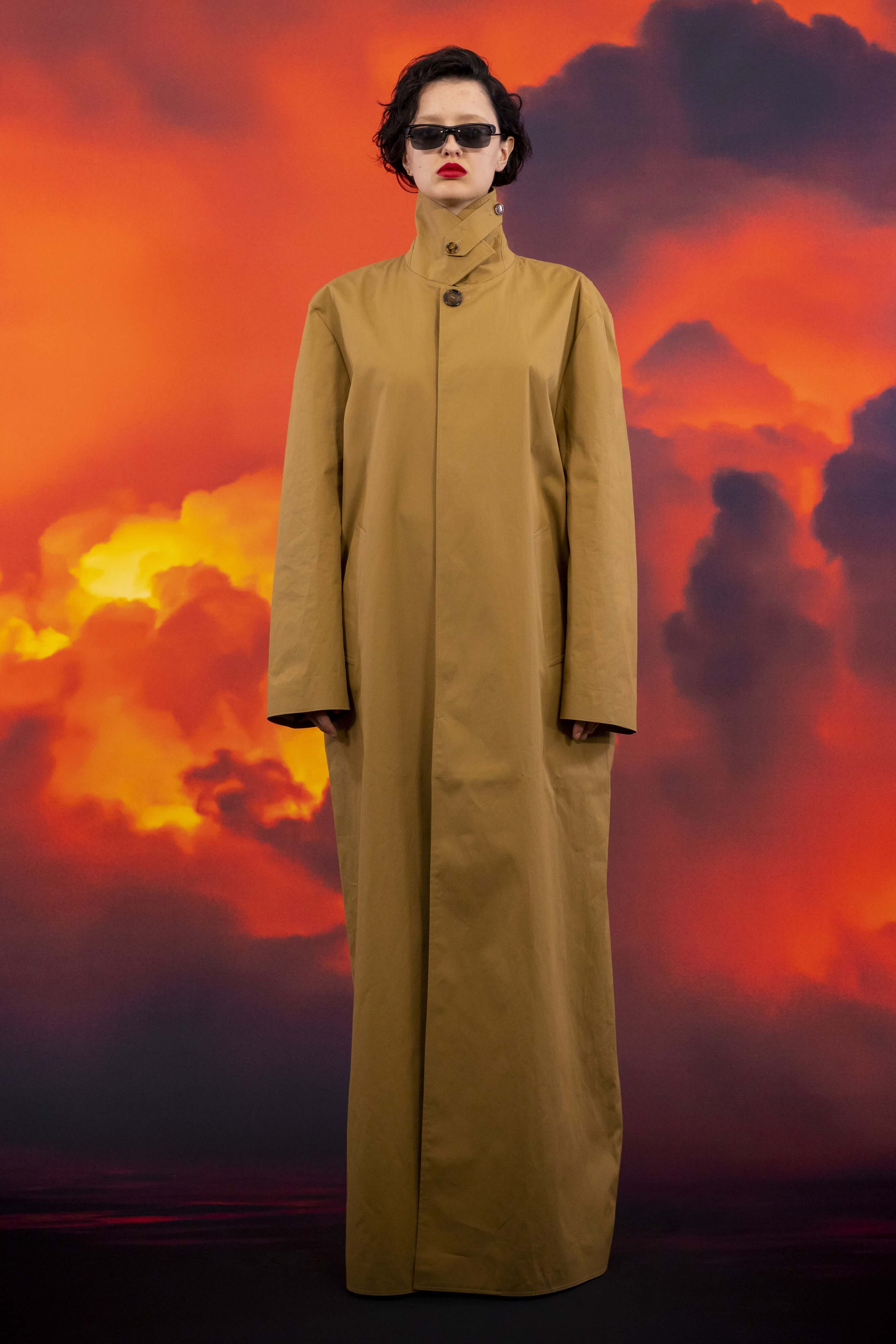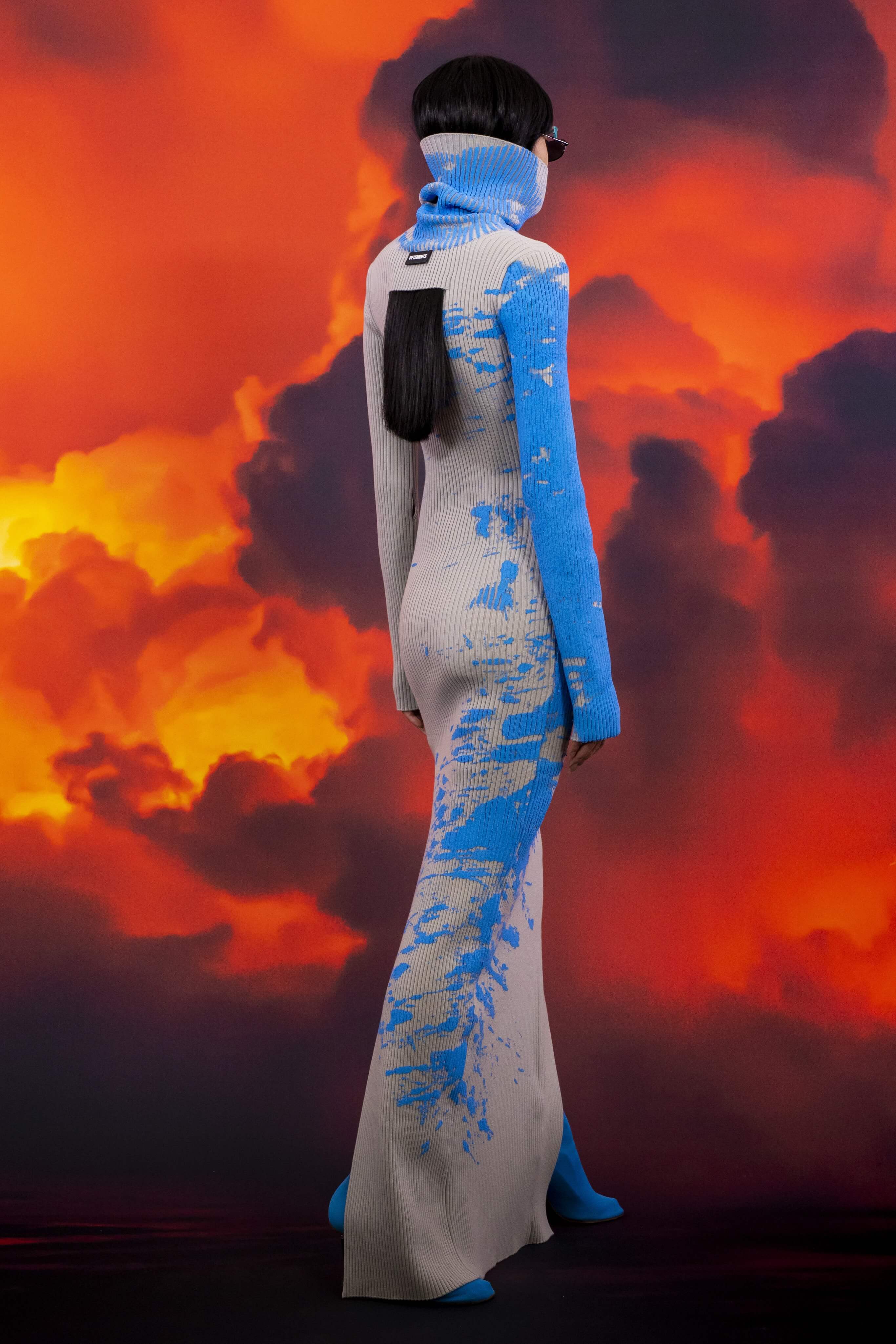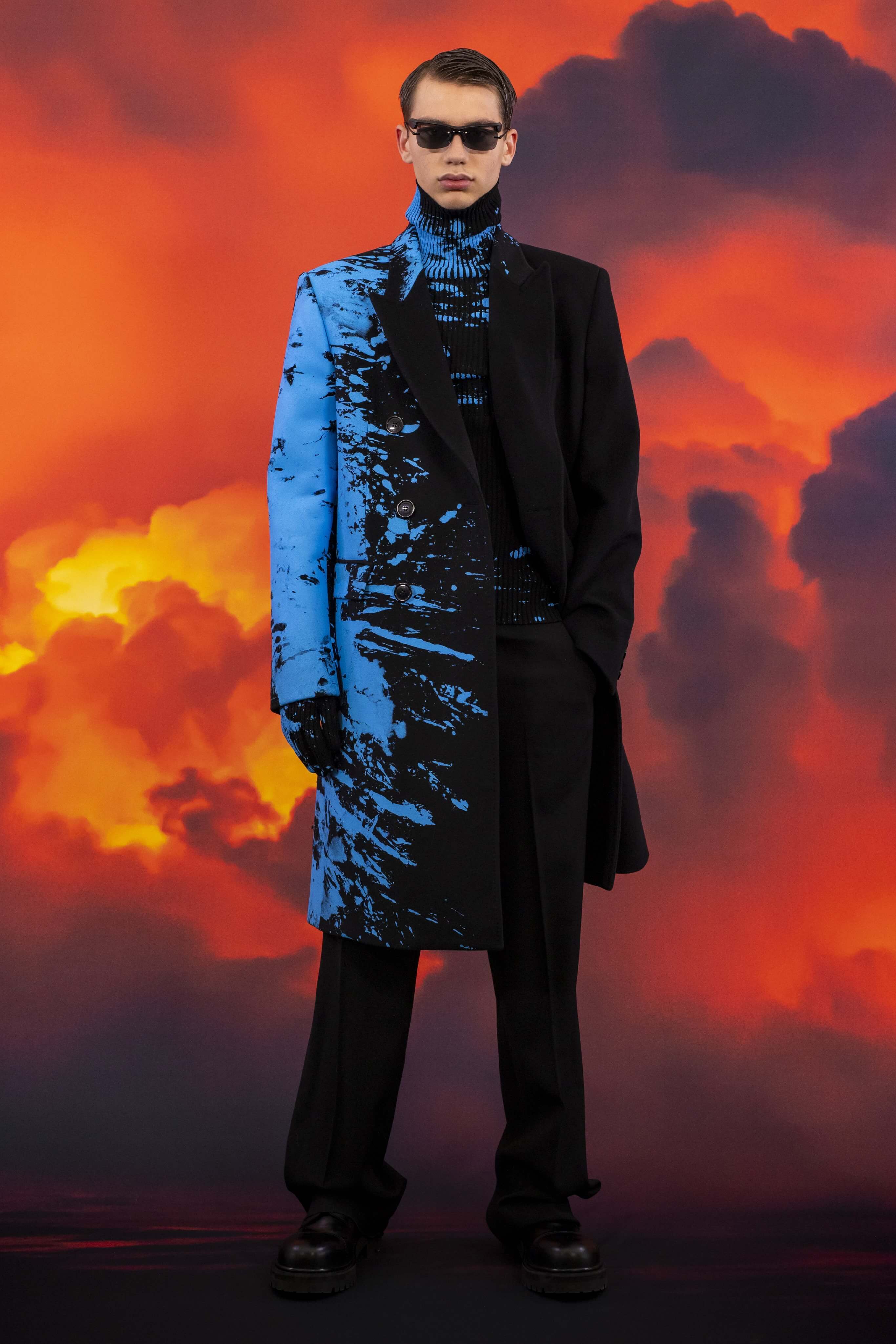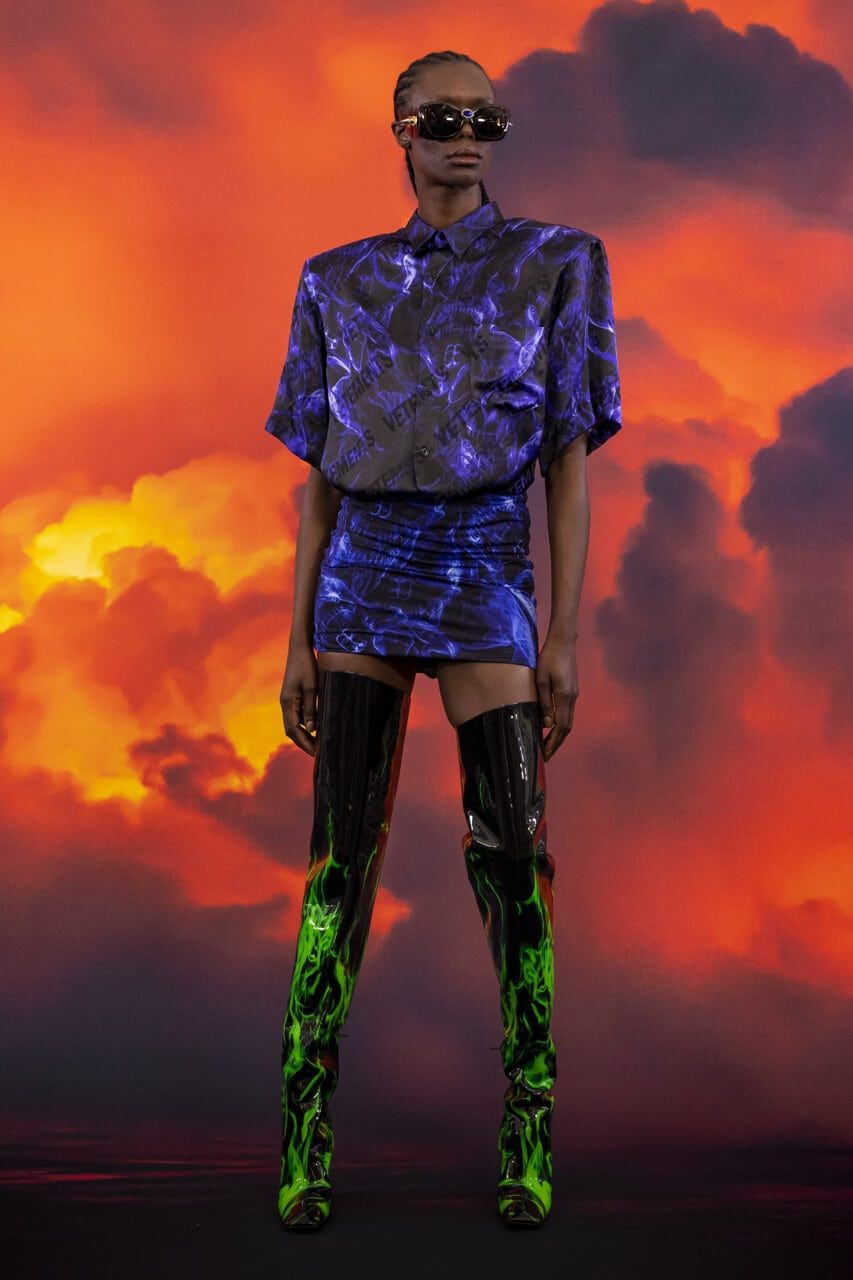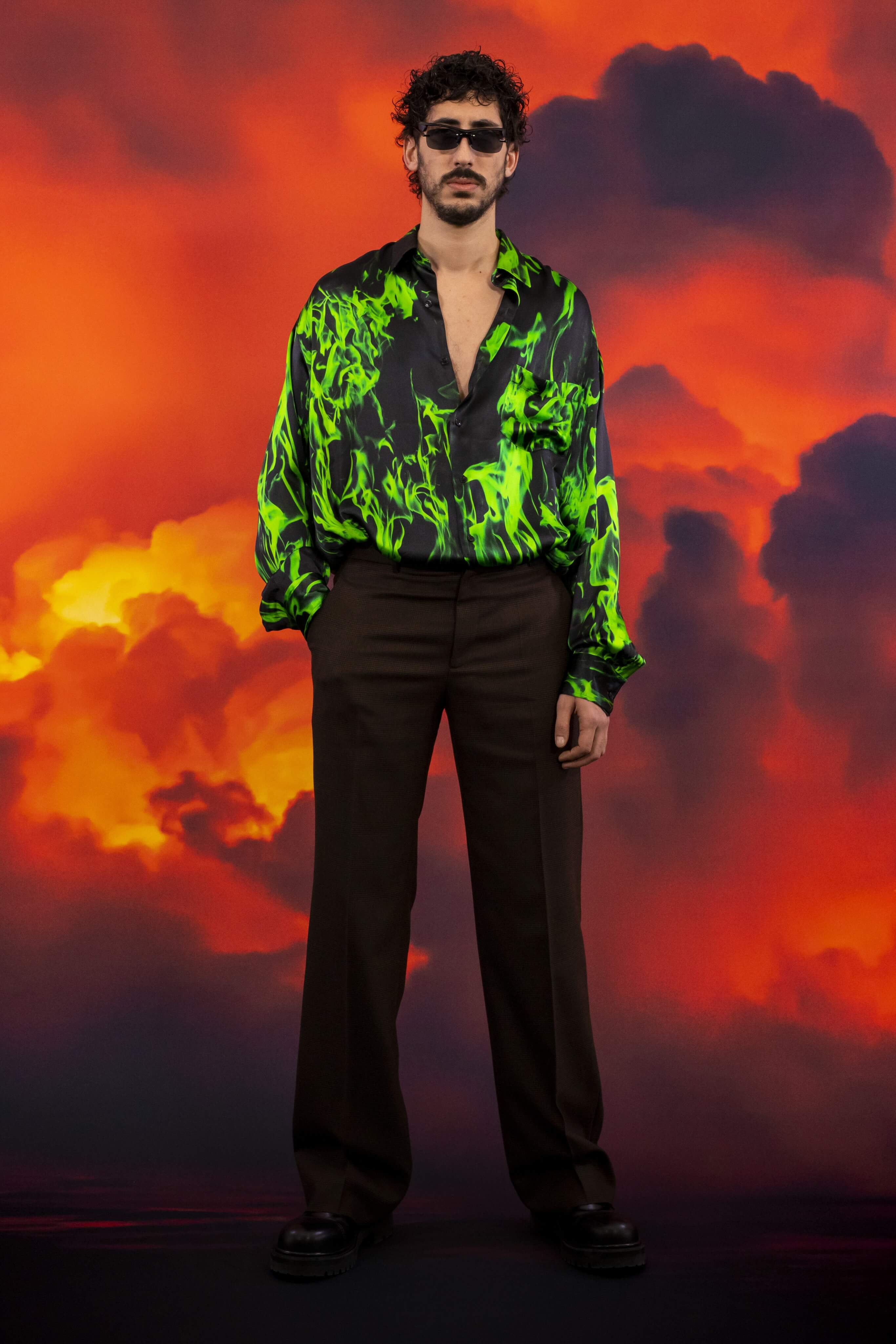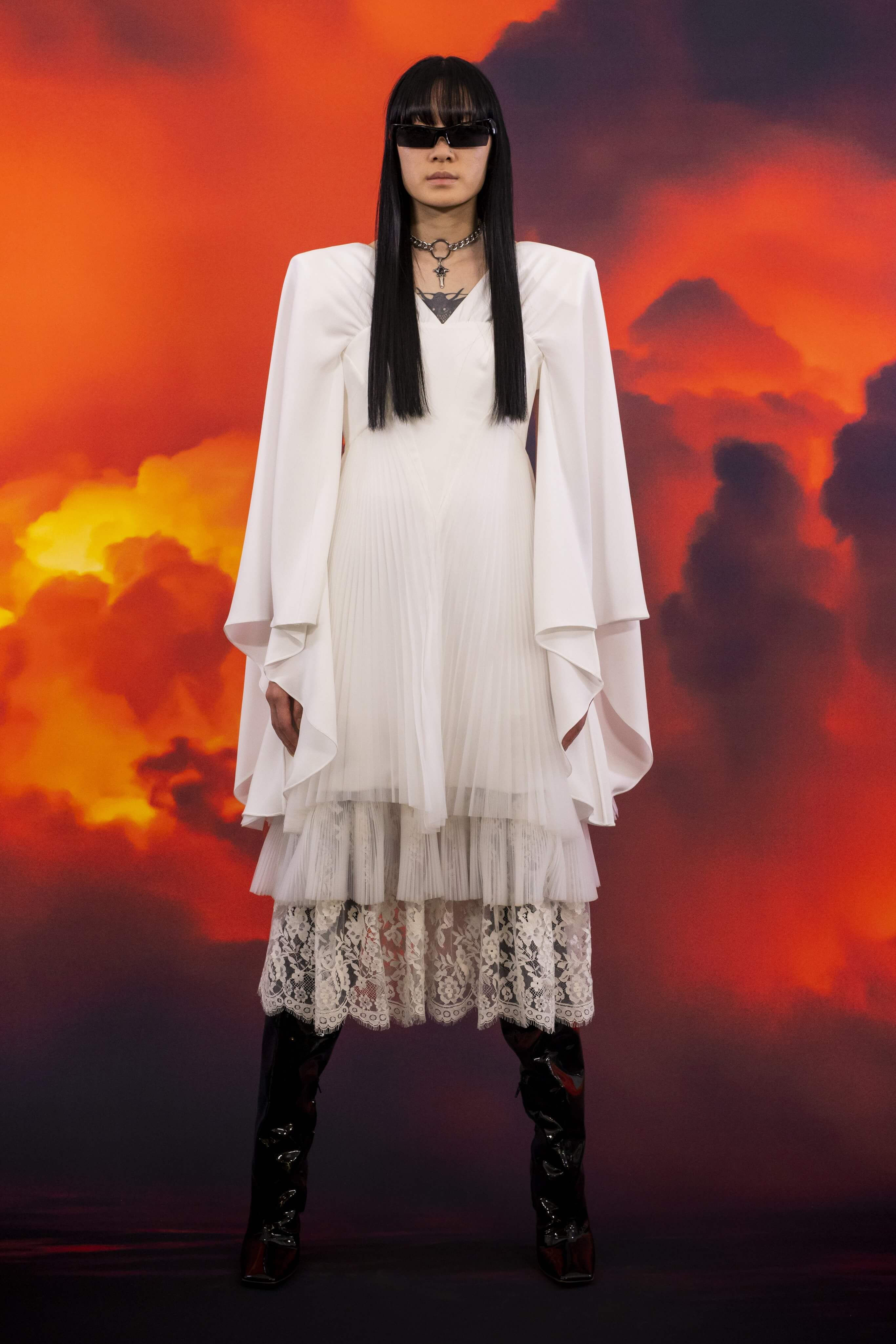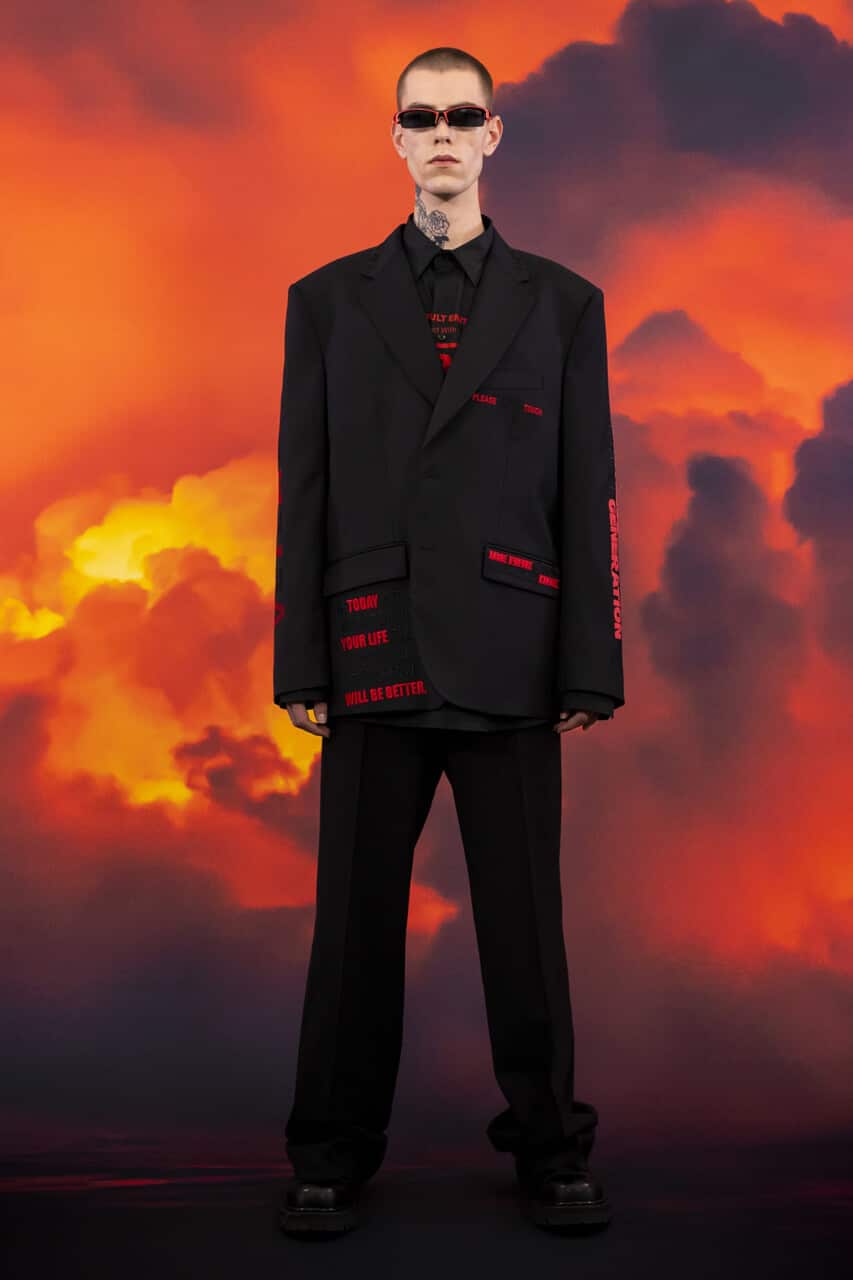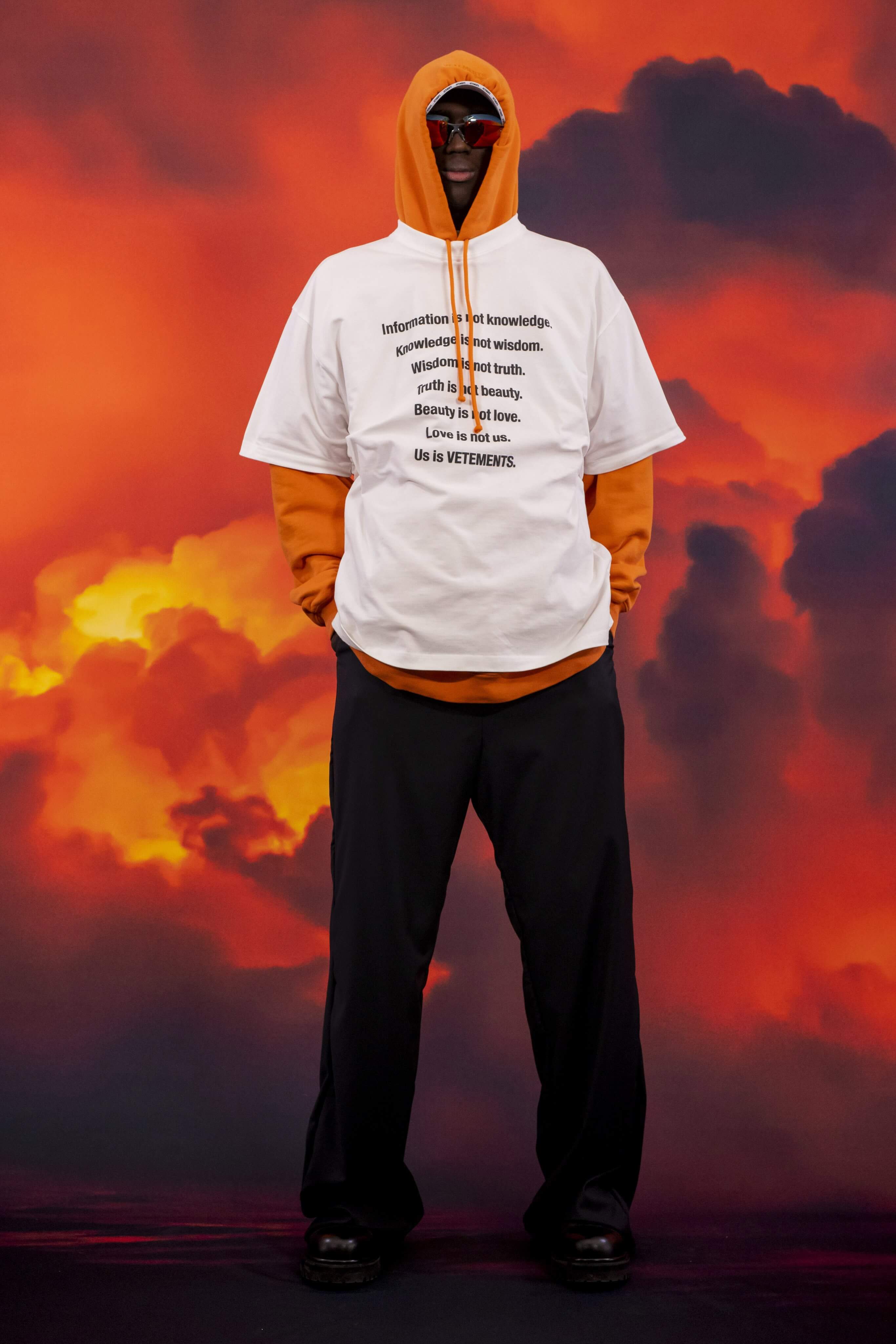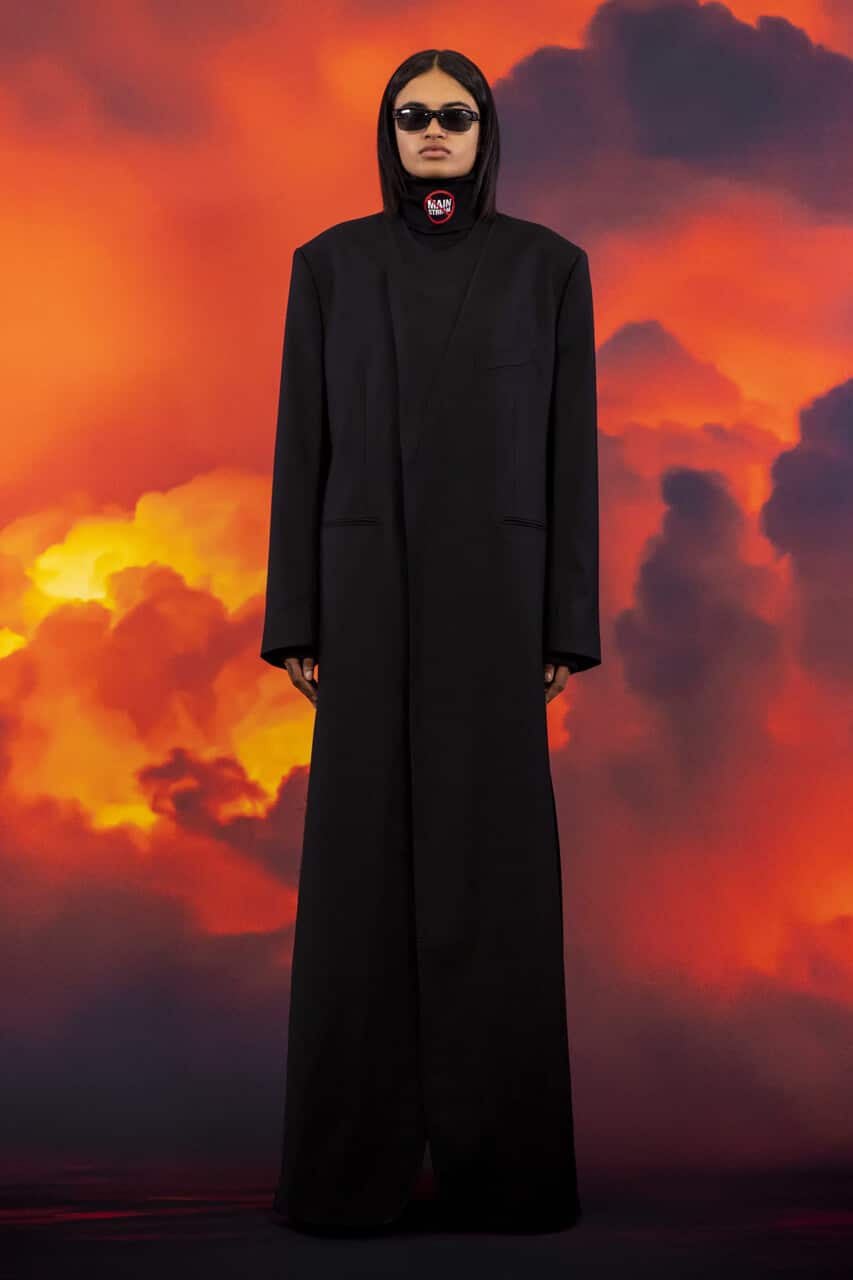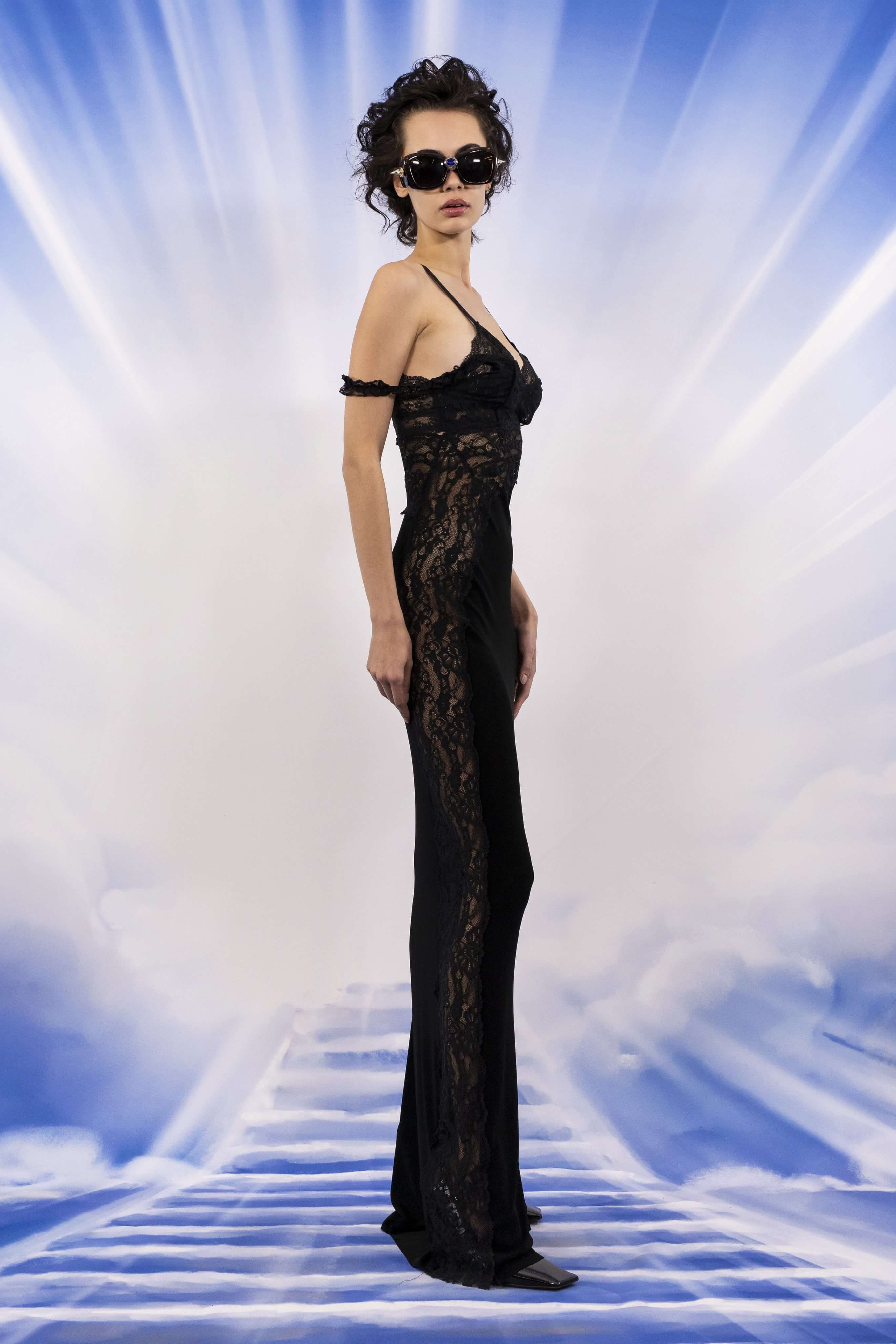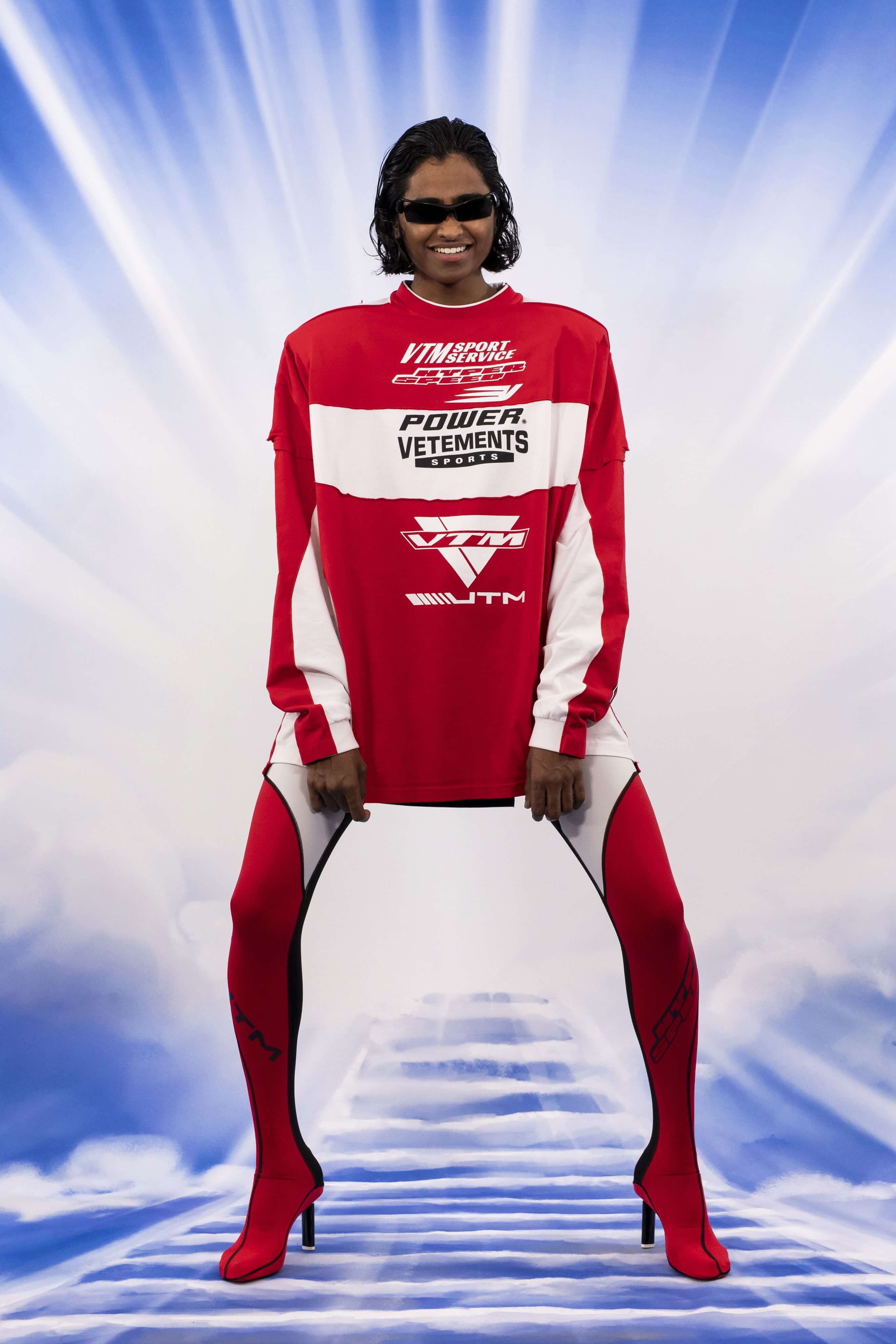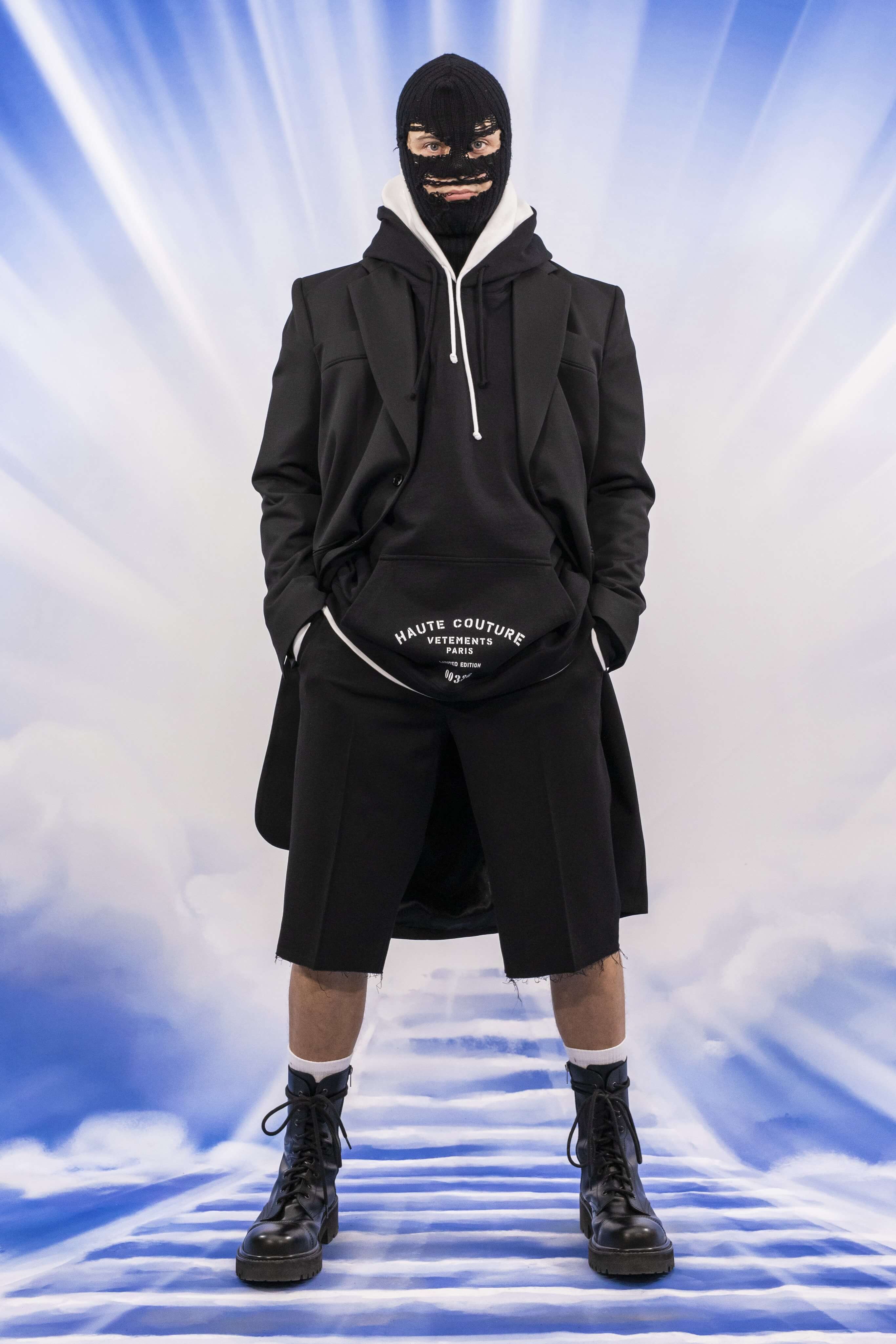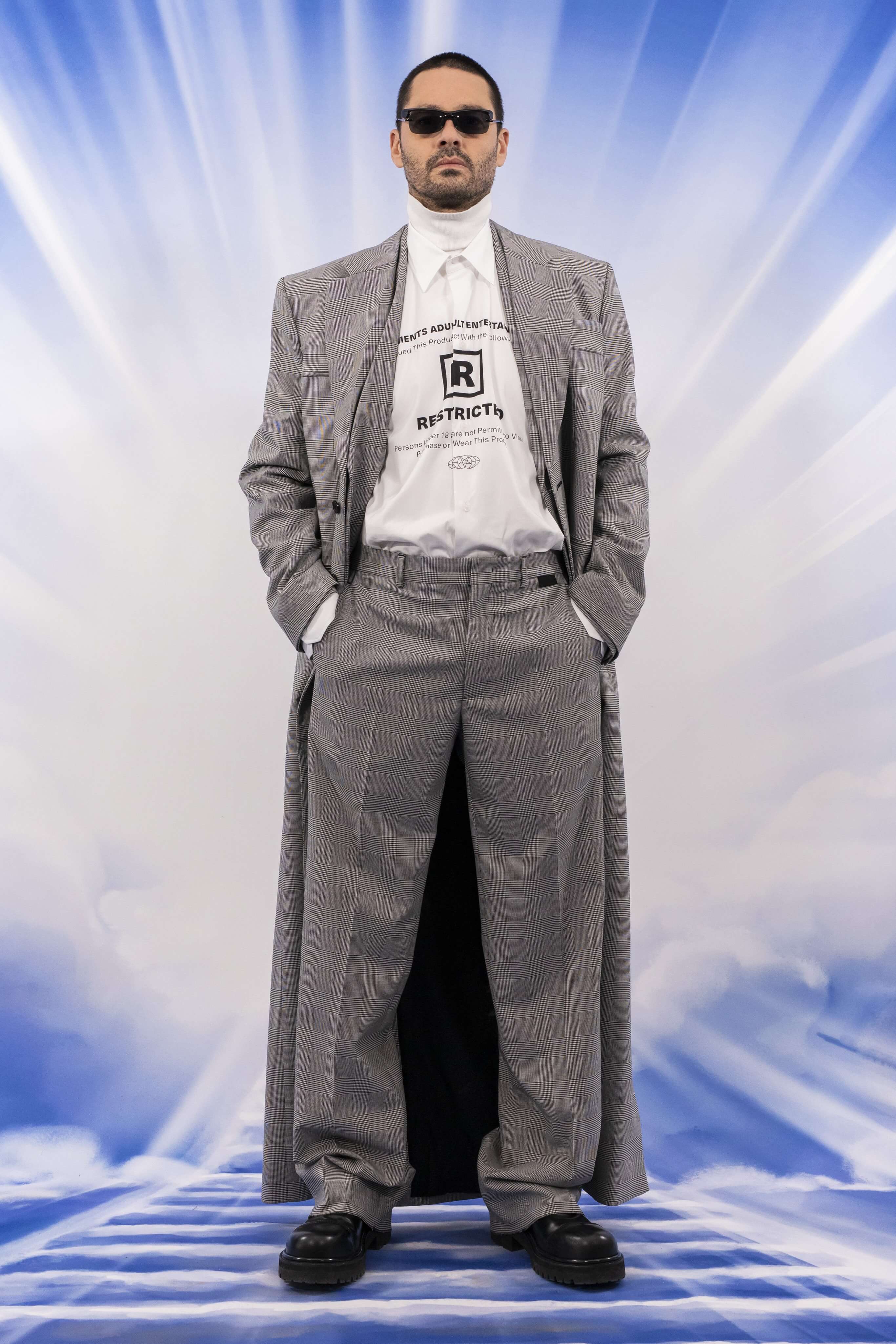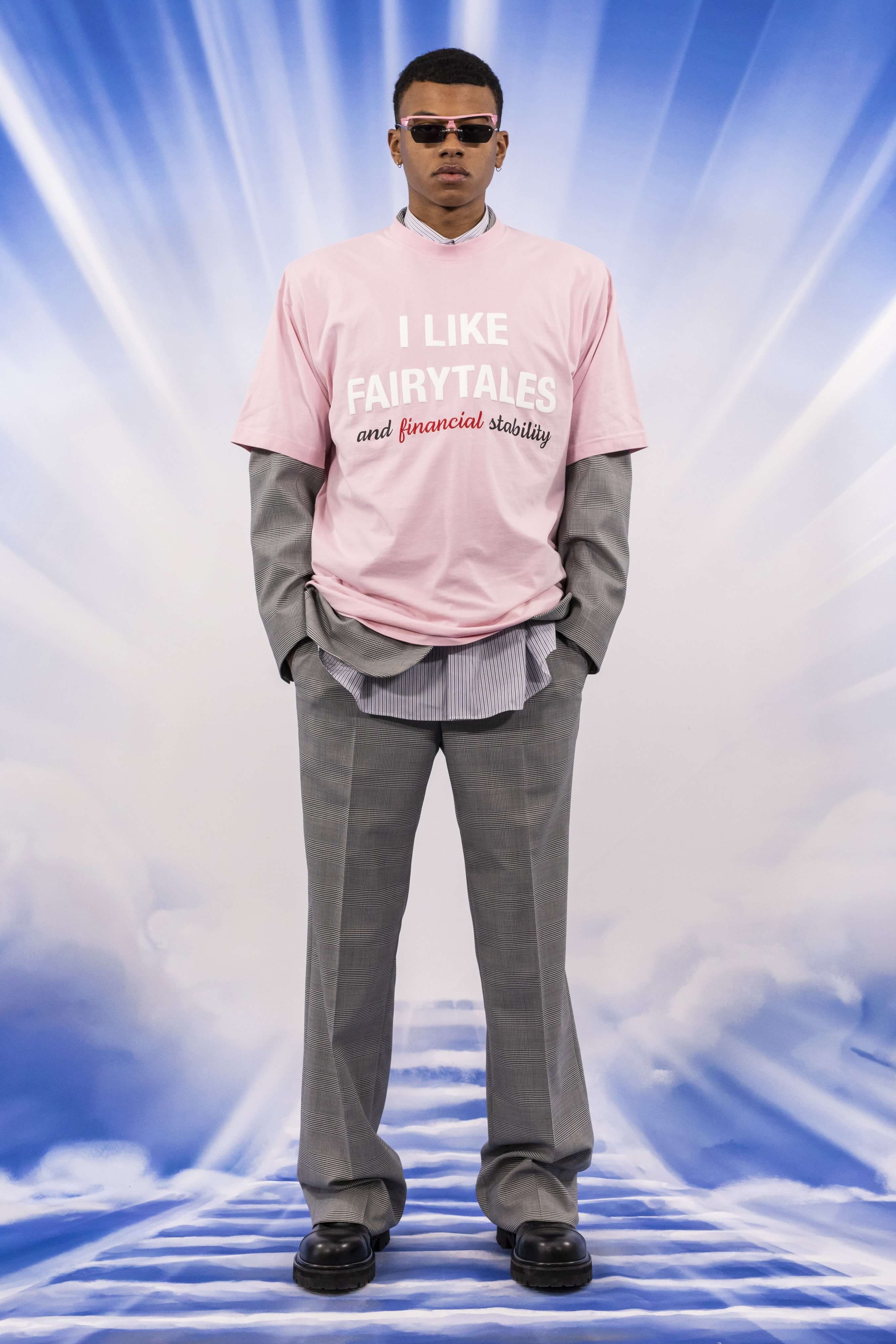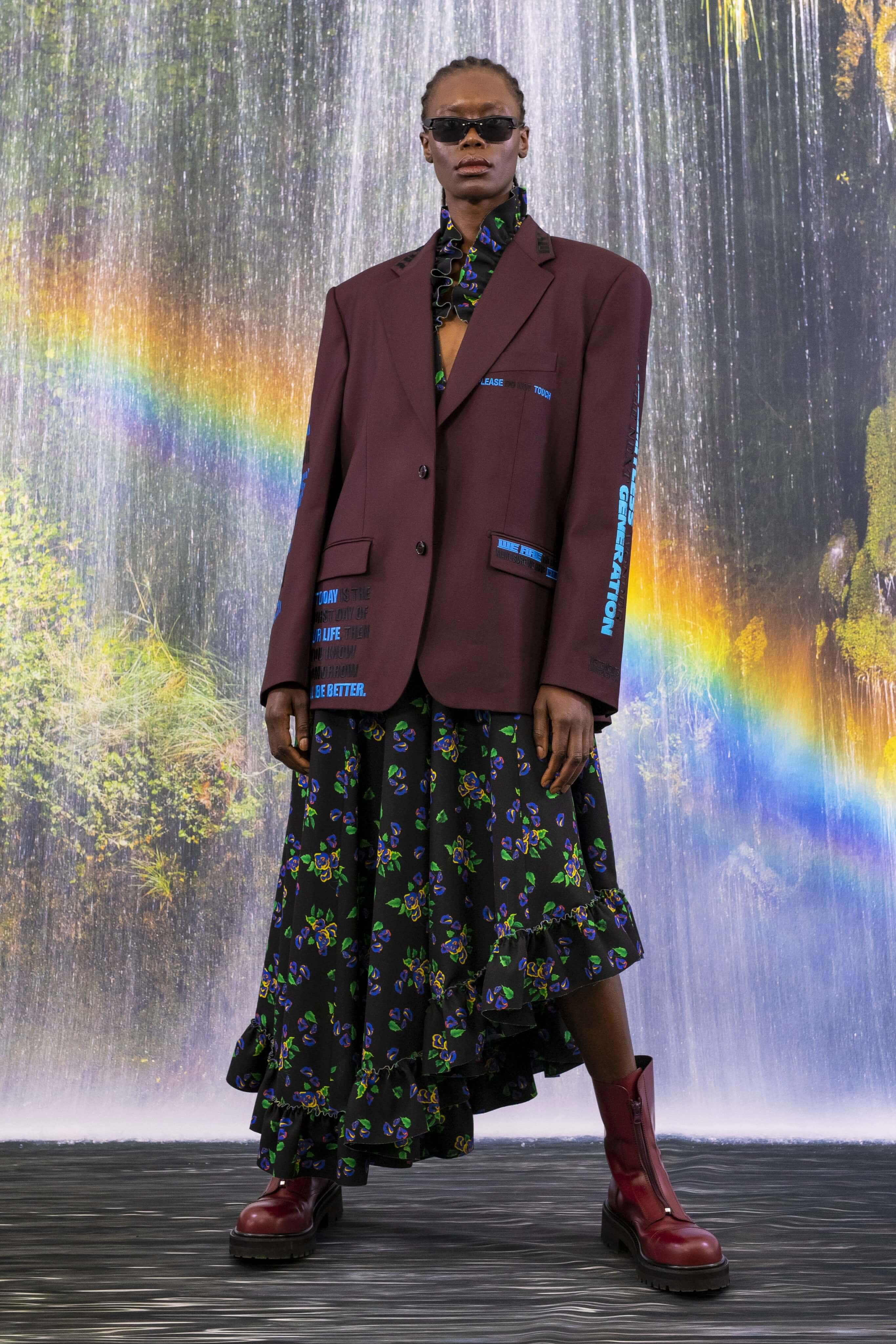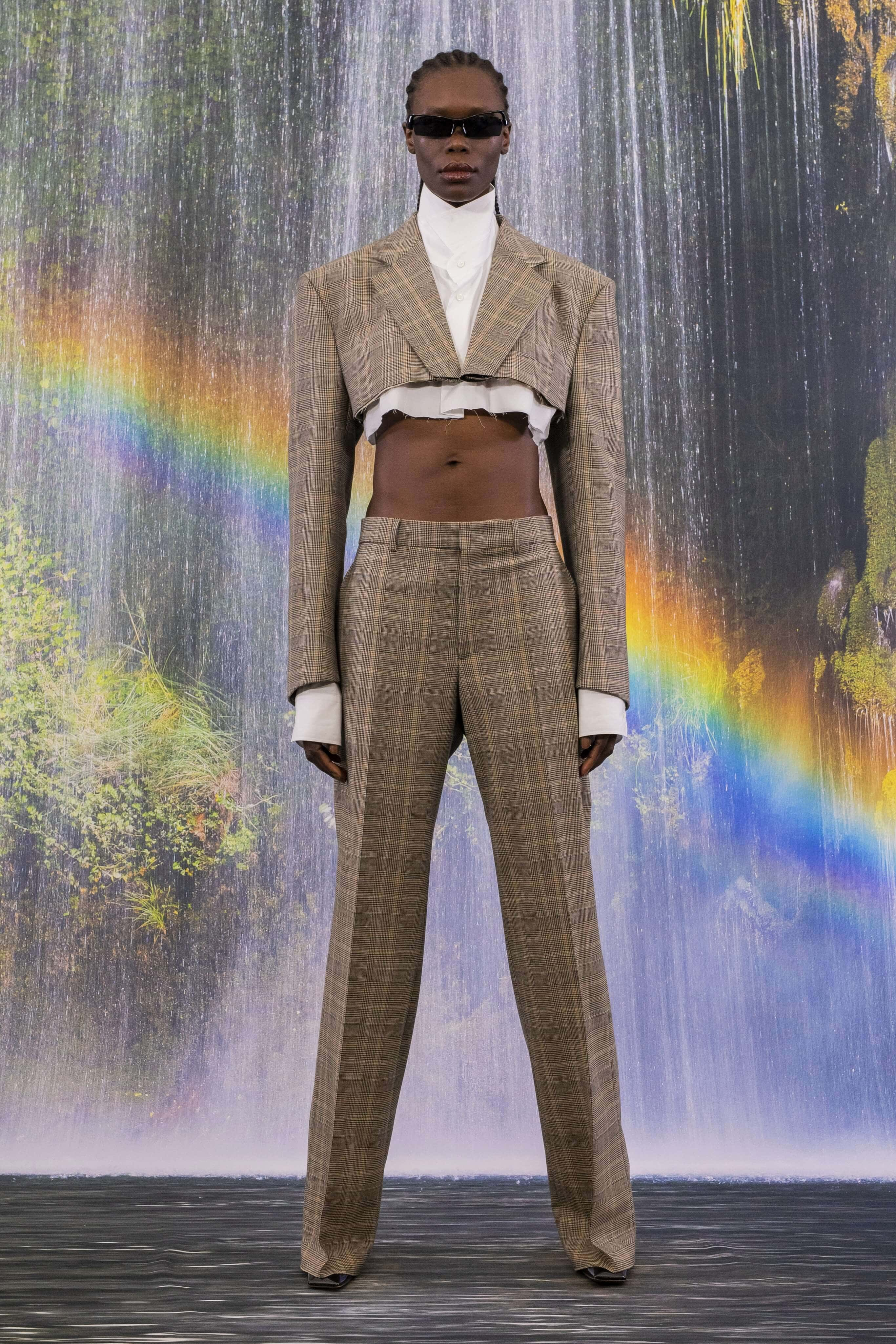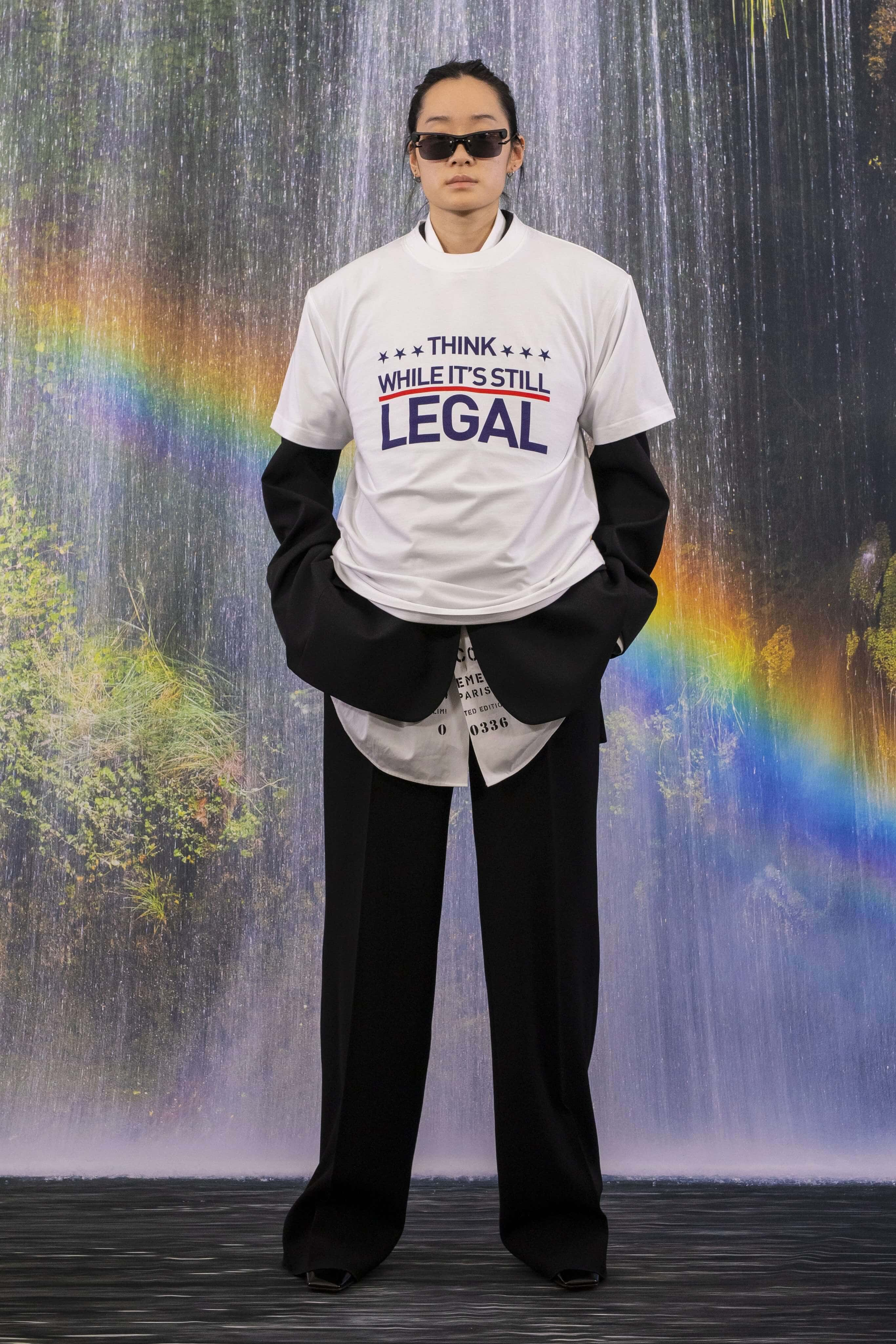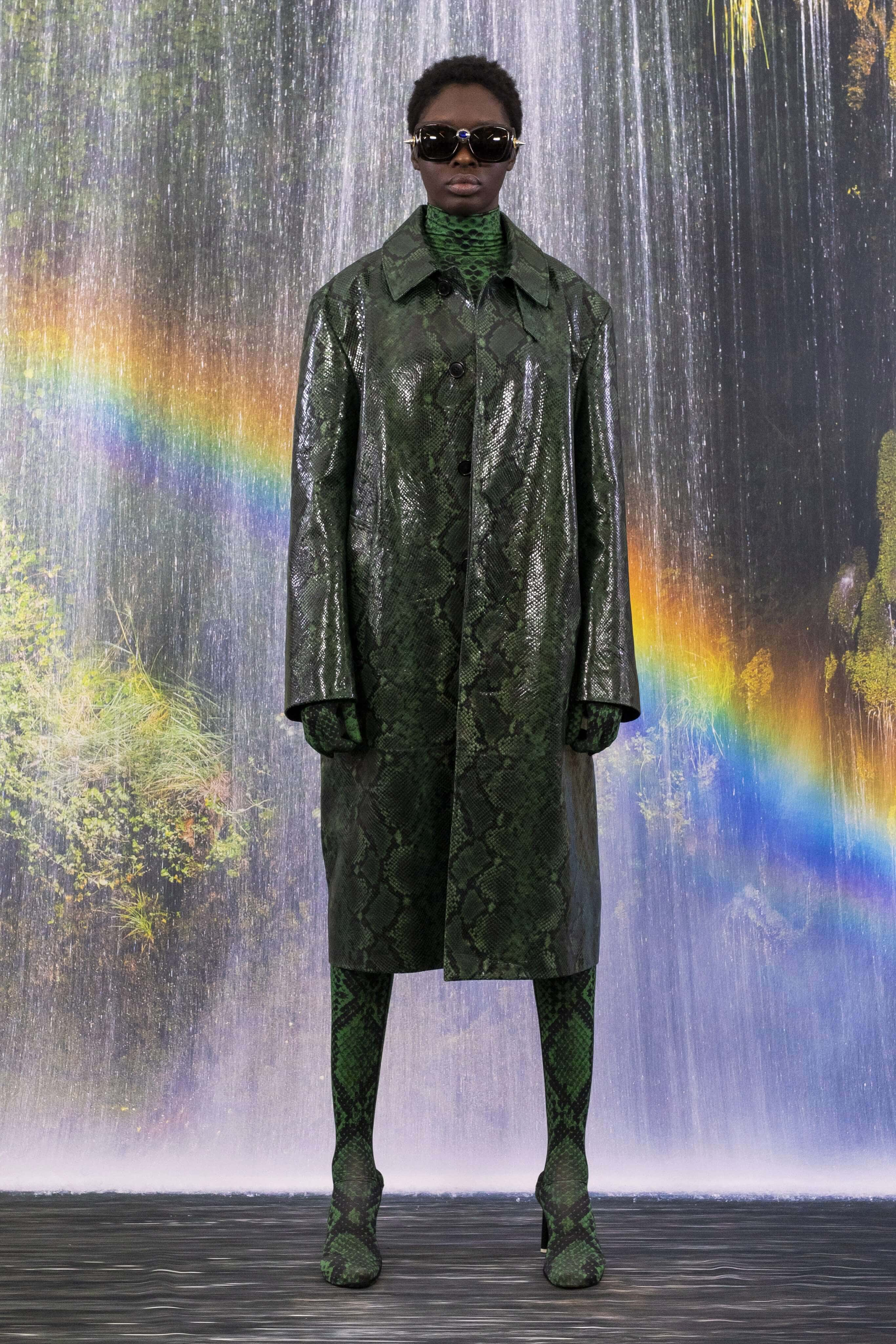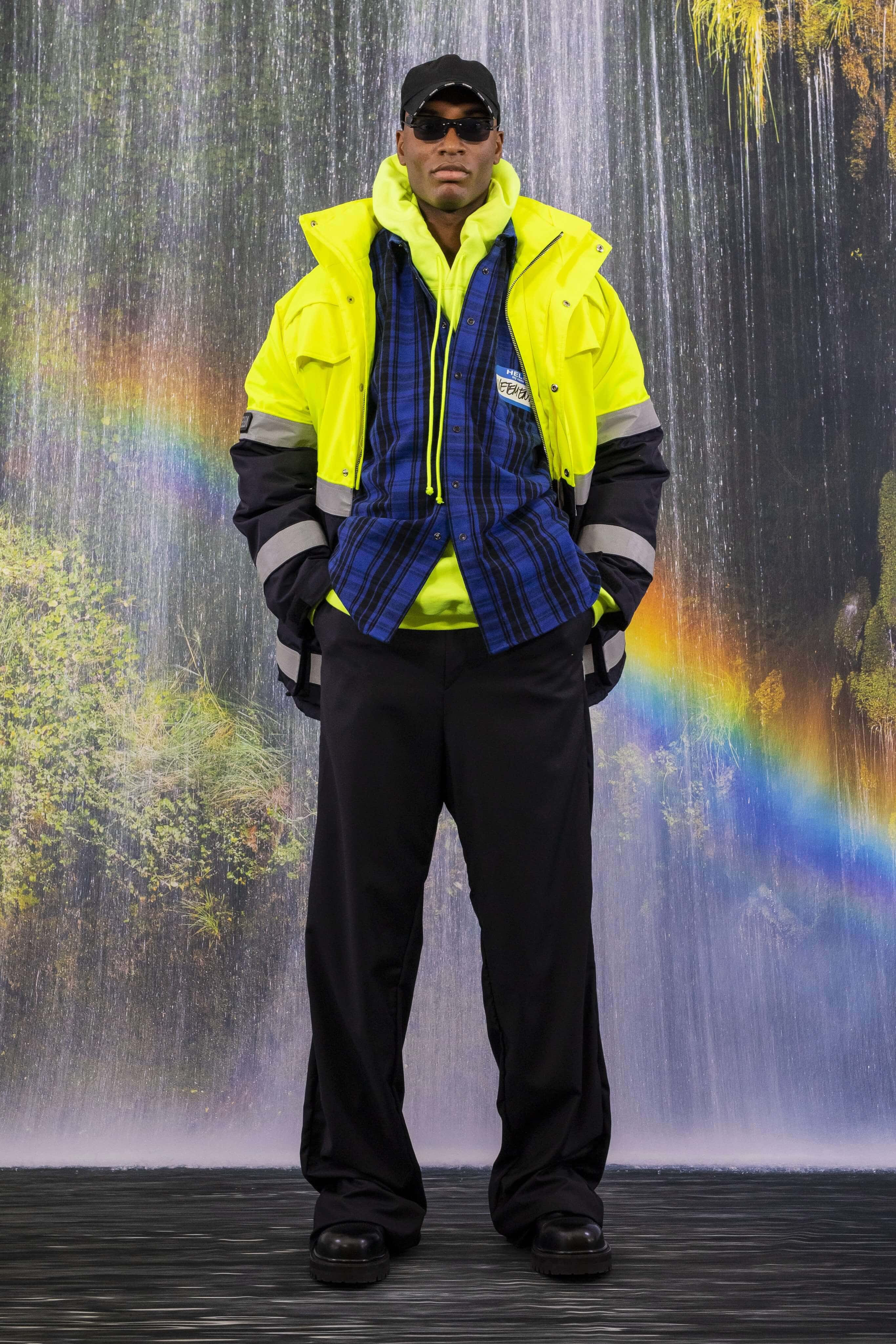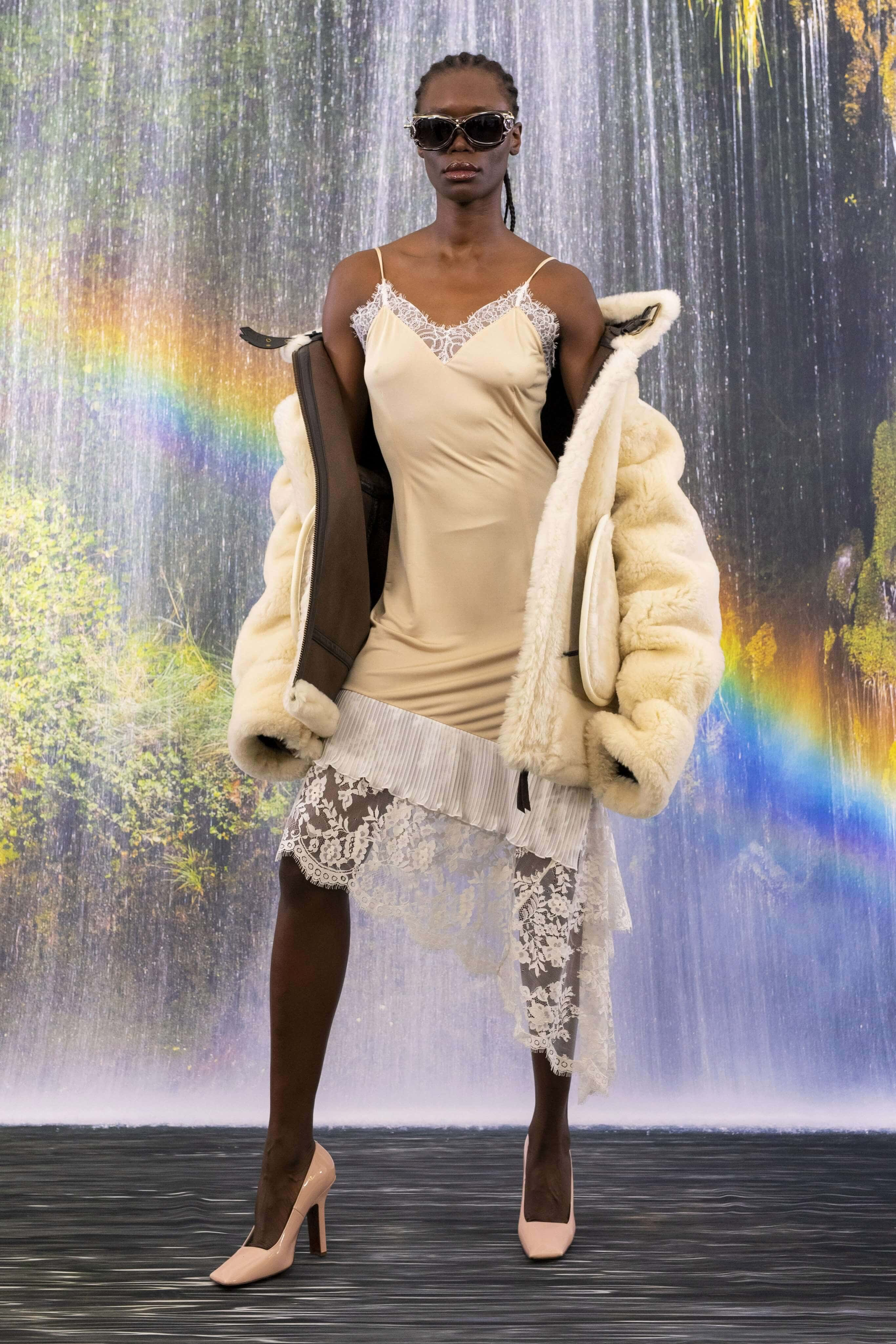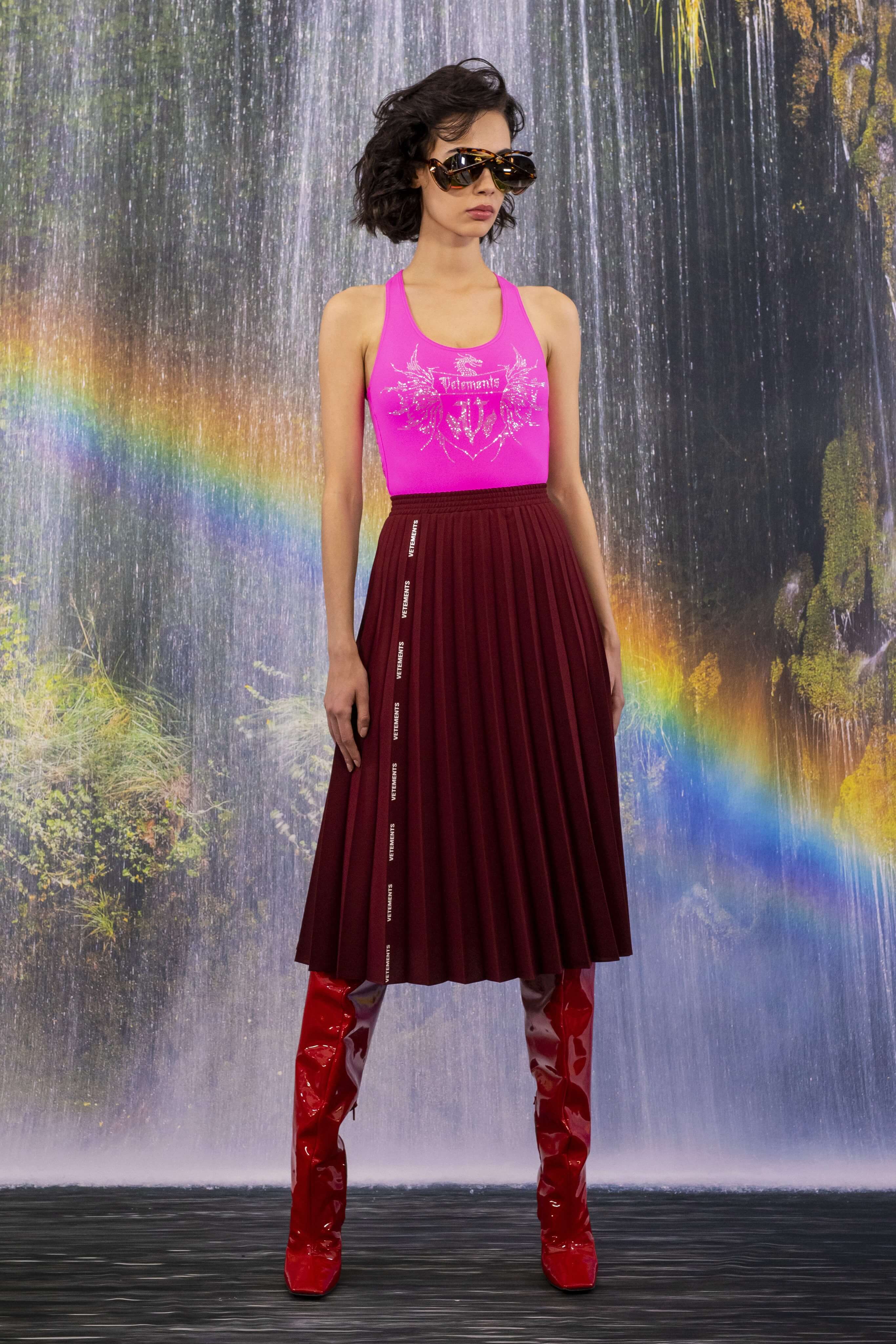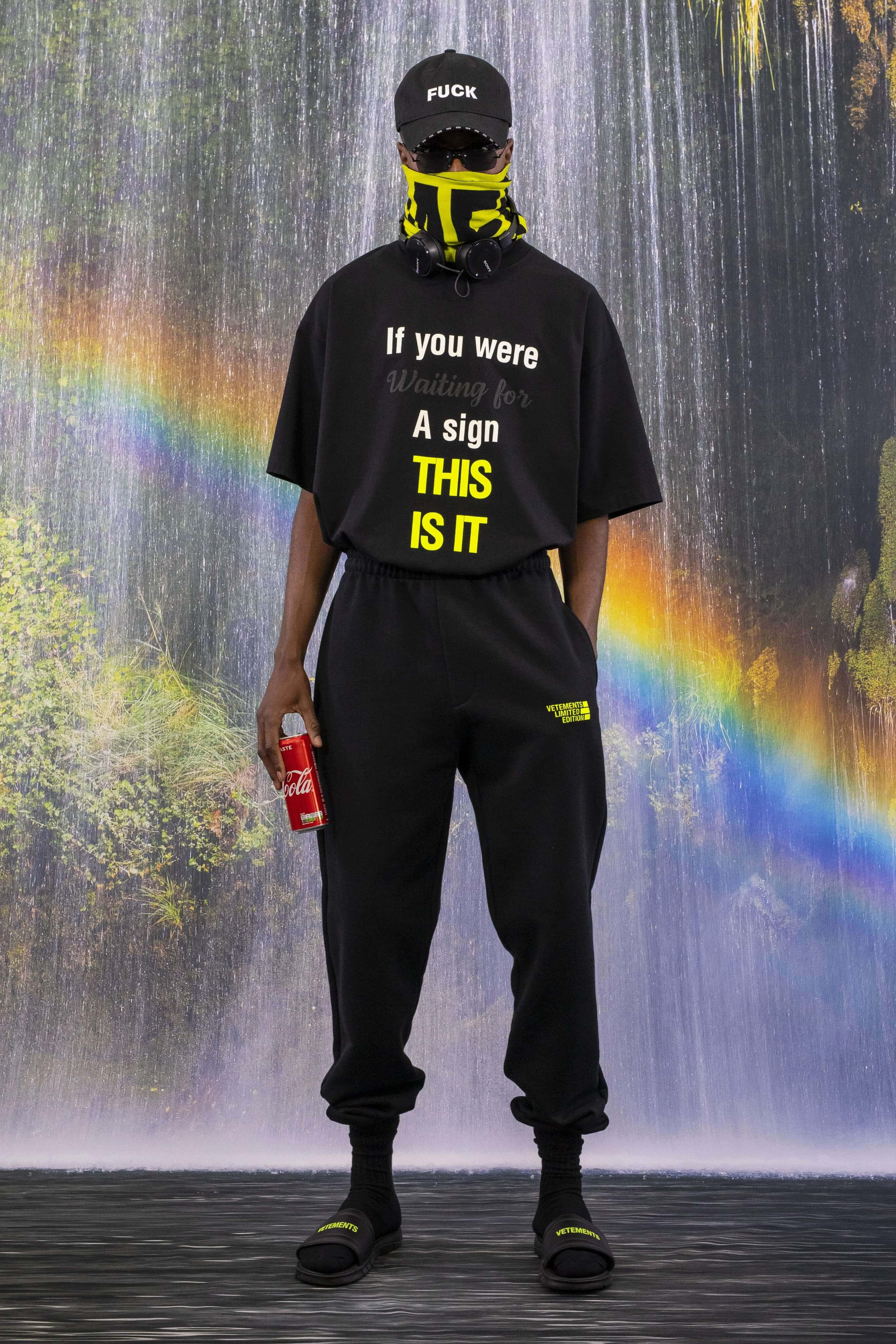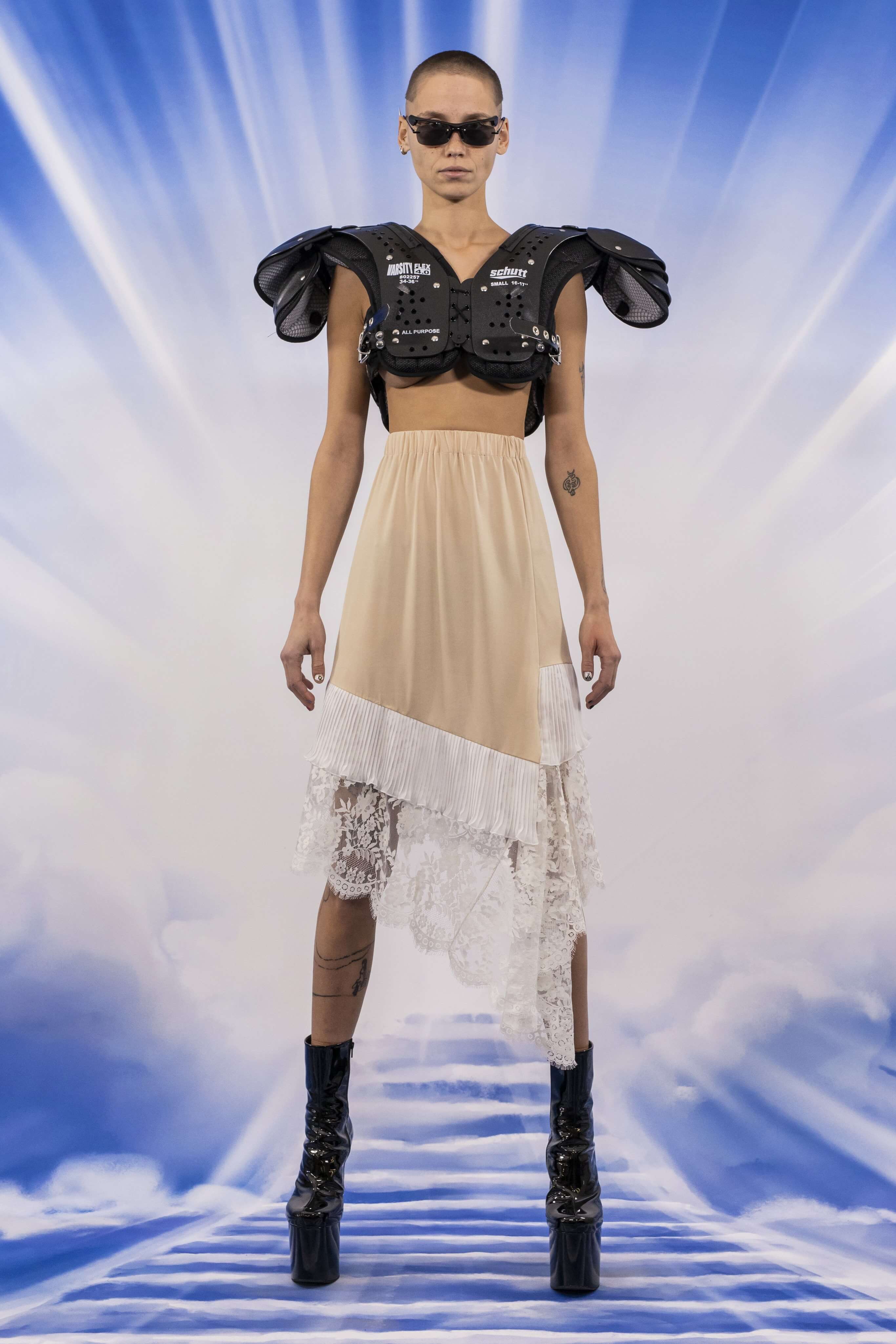 The first thing that comes to mind after a first glance at the collection is the Matrix film reference and the rave scene, something, on the other hand, very present throughout the Vetements world.  Long coats with pronounced shoulders, tight turtlenecks and garments that make a nod to sports such as motocross, even soccer. Oversize tracksuits are mixed with long dresses that look like cassocks and other lingerie dresses, with a chic touch, python prints… Suddenly, we can see T-shirts on which we can read "think while it's legal", "mainstream", anarchist and prohibition symbols, and gothic typography.  A spectacle for the eyes, without denying their usual: sock style boots, futuristic glasses and that dark side that hides all their designs.
Saying goodbye to the past, and doing so in a way that is as disruptive and as overwhelming as it is surprising, it's a good way to come back to PFW, at least for Vetements.