READ IN: Español
The headline leaves no space for doubt. The house run by Demna has just presented an slides (swimming pool slippers) at a slightly special price: 590€ – Exclusivity is definitely included in the price.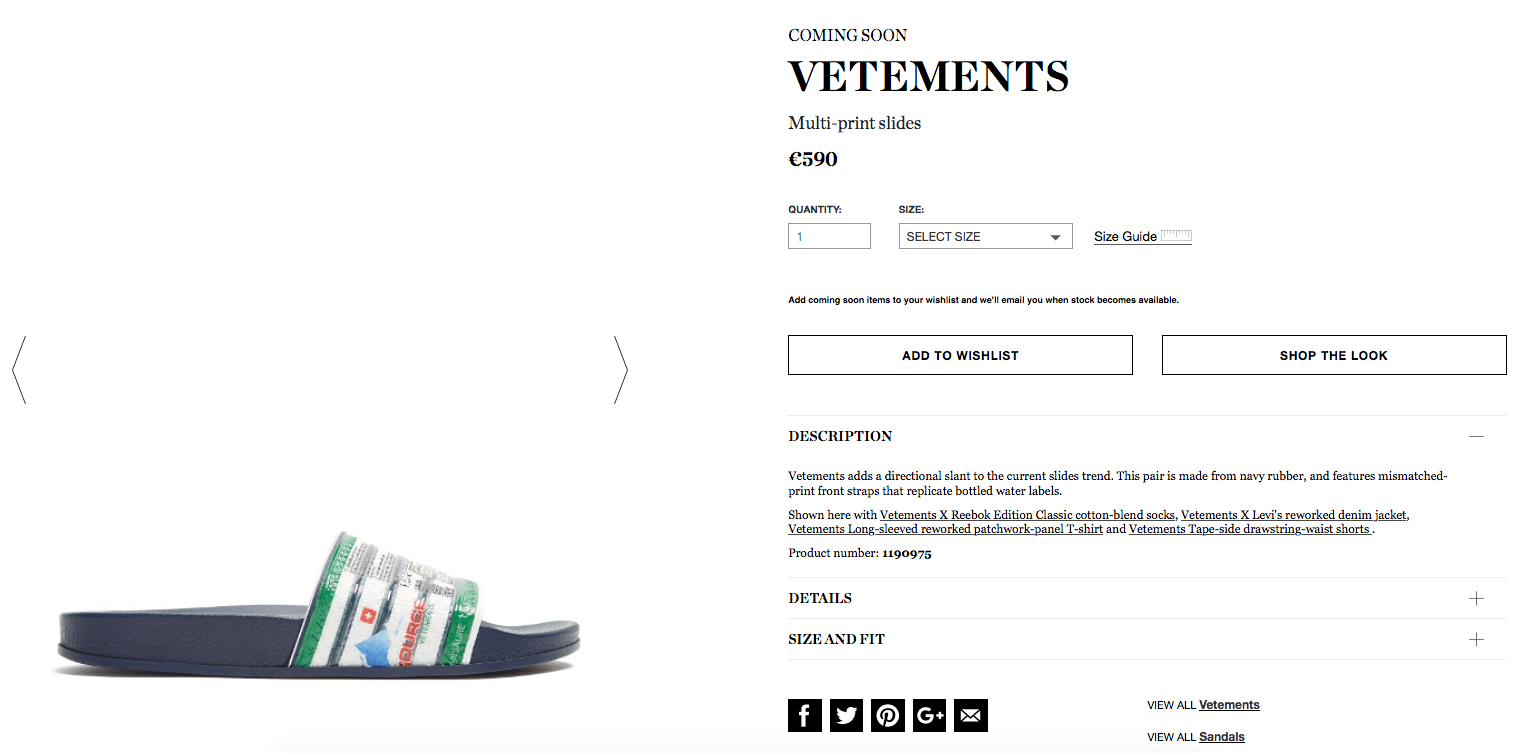 Vetements' overprize tendency must be directly proportional to the brands's oversize pattern. Many questions haunt our head every time the brand surprises us – speaking plainly – with a slap in the face: completely conventional objects, a little modified, at prices that never justify the construction, neither the use of materials and sorry for this, sometimes, nor creativity.
But well, after the anger, this doesn't surprise anyone who has been following Gvasalia's work for a while. It is part of the concept and a commercial strategy that although it seems crazy, has a great logic: exclusivity.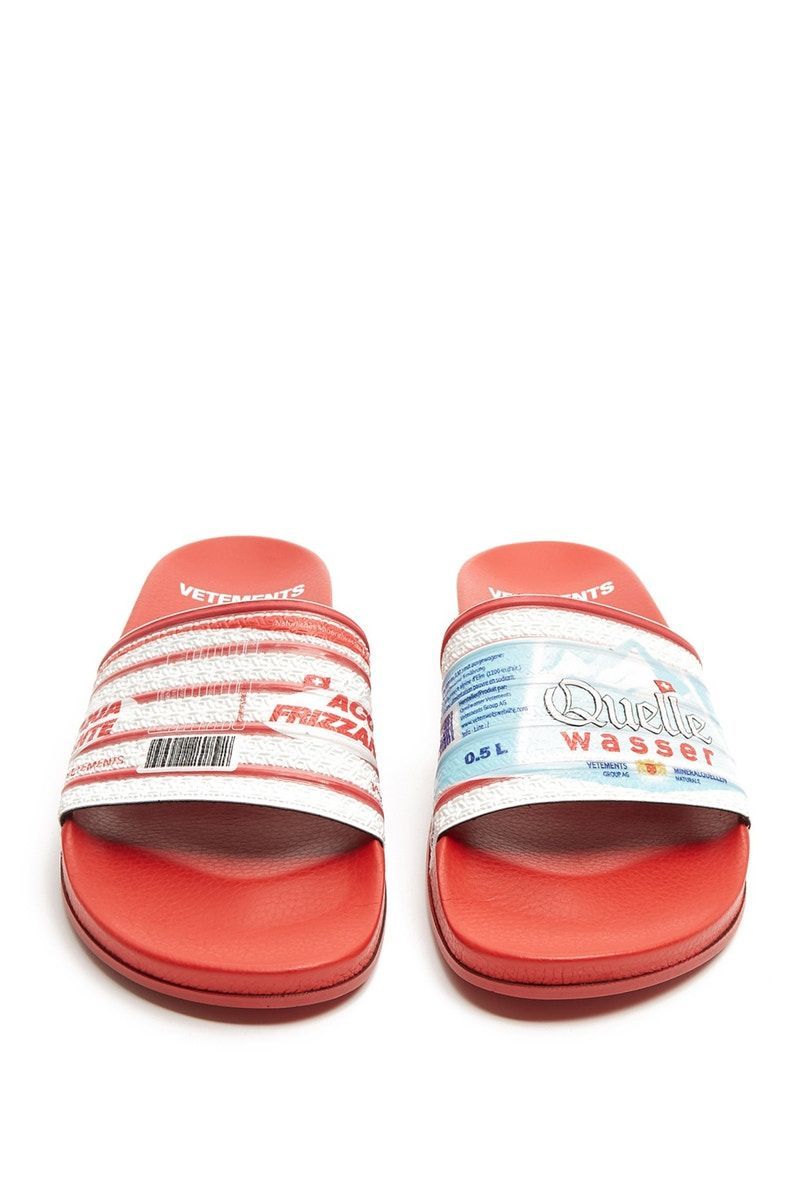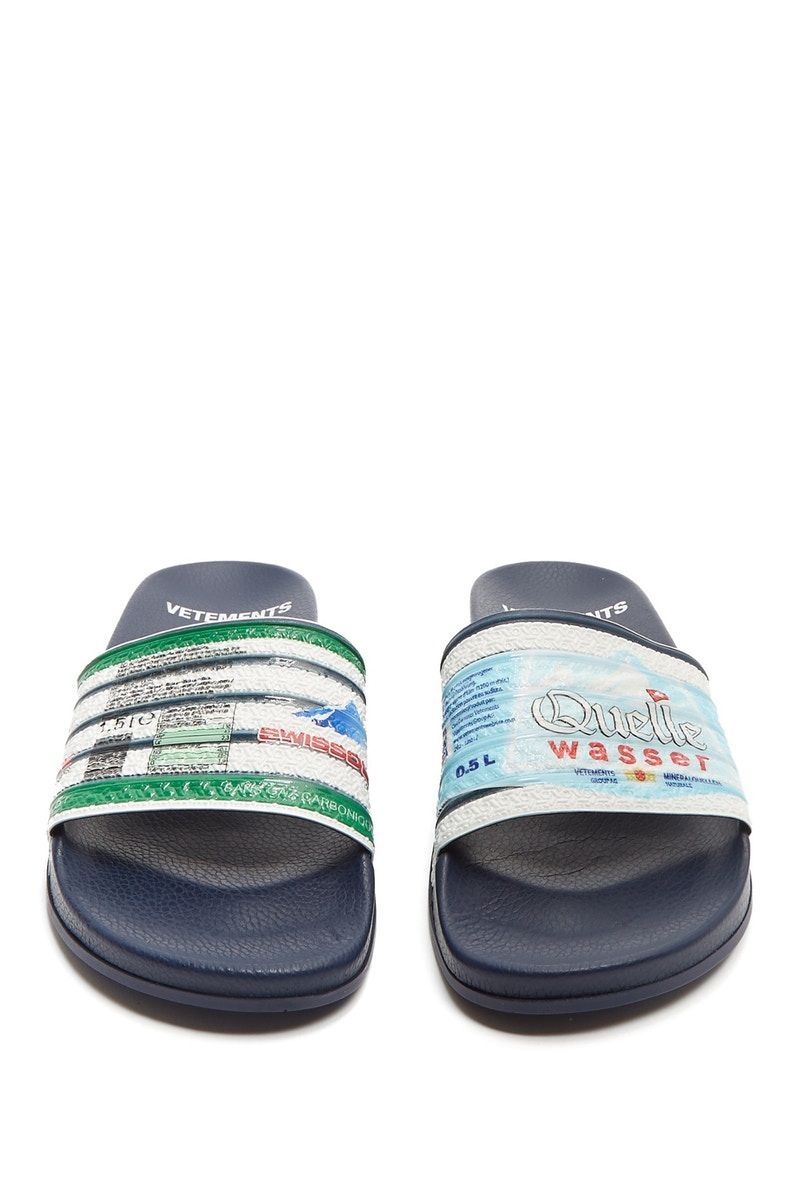 As for slippers, the shape is the classic of Adidas Adilete reinterpreted in navy blue and red, with logos reminiscent of bottled water labels and completed with the Vetements logo printed on the sole.
The slides are already in Matchesfashion, a good option to dress your feet this summer in a unique way and within reach of only a few.