READ IN: Español
"Lightness, ease, freedom". This is how Victoria Beckham describes her SS20 collection, an ultra-feminine bet designed for women's everyday life. "I want clothes that move with the woman, with her life", says the designer.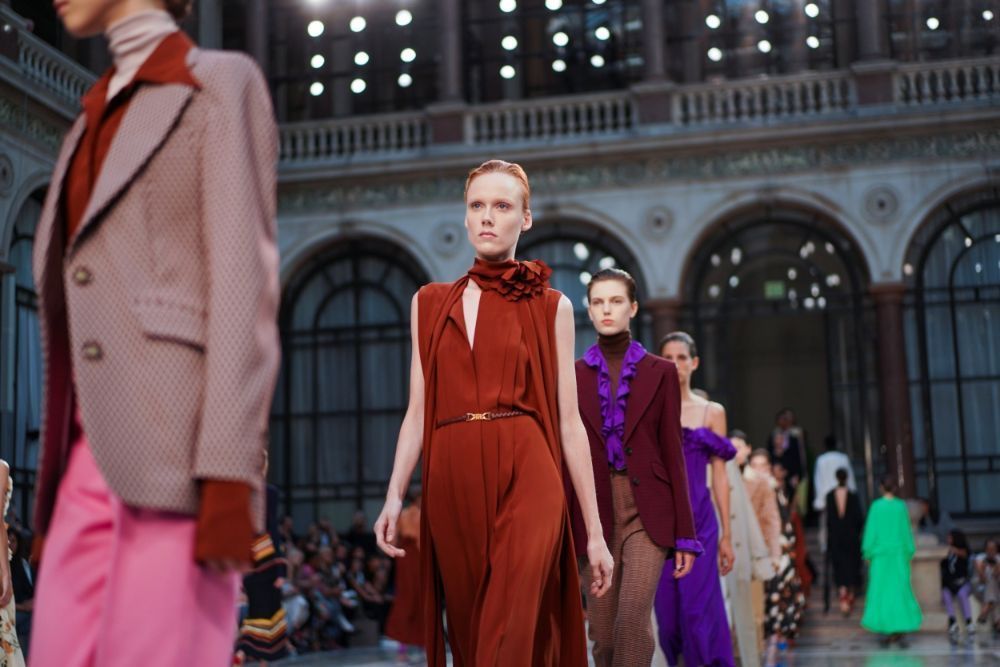 Victoria Beckham SS20
The collection presents a variety of remarkable textures that propose basic of extreme elegance for a daily style. The unstructured and steamy dresses stand out, with superimposed flowers, and the total looks consisting of blazers with trousers or skirt. Prints, always discreet, derive between small flowers or classics such as pied-de-coque pattern.
A palette presided over by neutral colours contrasted in some outfits with brightly coloured pieces, especially purple, aquamarine or gum pink. The 70s reminiscences have been the key to the collection. High collars, XL glasses and vintage prints. Flounces and layers of overcoat complete the list of essential SS20 proposals.
In LFW, Victoria Beckham demonstrates once again that she is determined to stay in the top without failing herself. Her know-how in classic pieces and her tendency towards a concept of elegance that consists of showing little skin is evident in this cocktail that boasts three main ingredients: the essence of decades ago, the dynamism and freedom of today's woman and a timeless femininity.