READ IN: Español
It seems that the collaboration of collaborations is coming to an end. The alliance between Virgil Abloh and Nike is seeing their latest sneakers.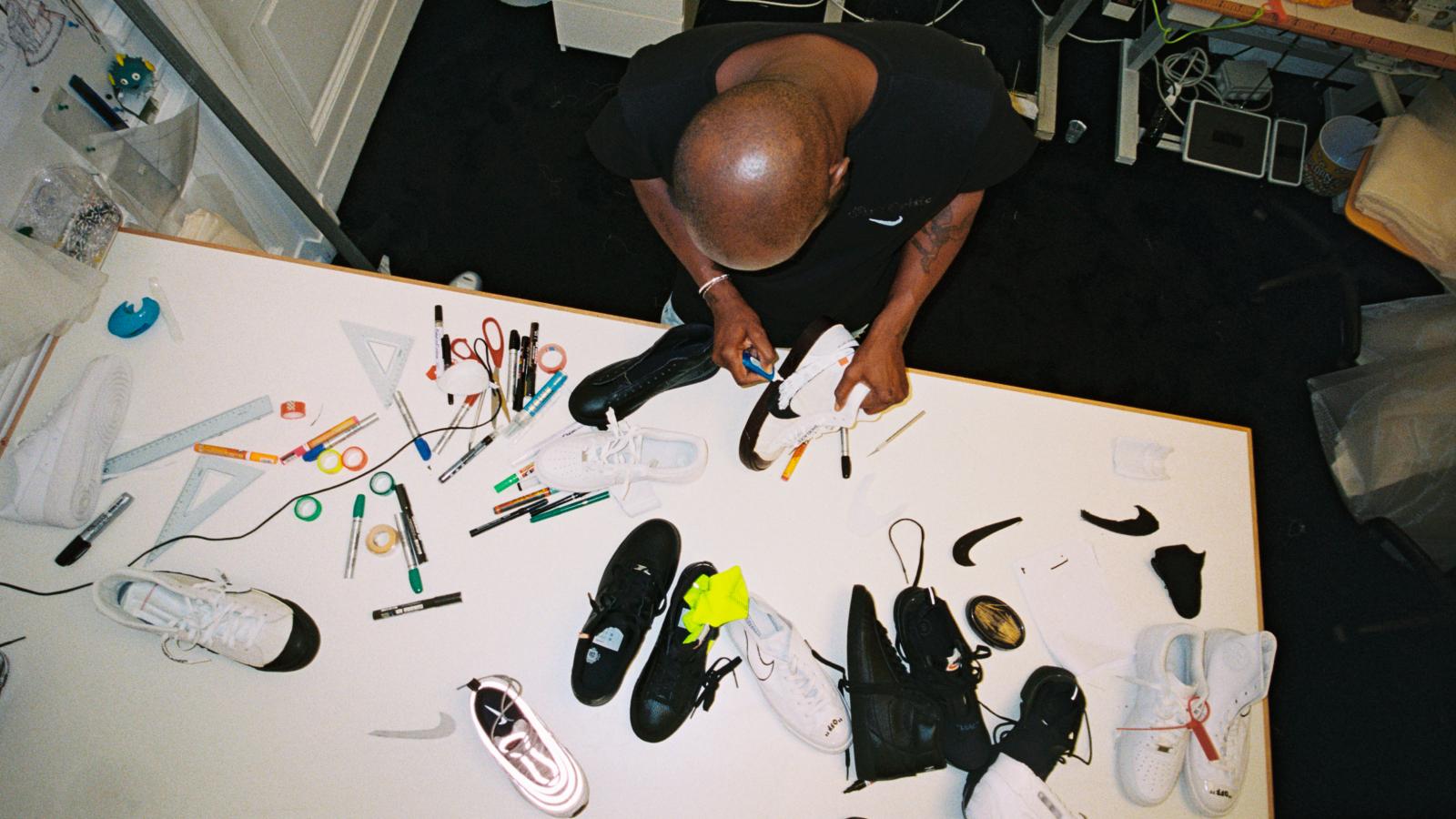 Since its debut in 2017, Virgil Abloh's "The Ten" collaboration with Nike has dominated the sneaker industry in terms of hype and sales. A sneaker that comes out, a sneaker that creates queues in stores and sells out in seconds.
Throughout 2018 the second batch of Abloh was released, but it looks like it will be the last. Two years and more than twenty launches later, Virgil Abloh unveiled in his personal Instagram a message that alludes to the end of the collaboration. Along with a photo of Air Force 1 (as seen below). He writes: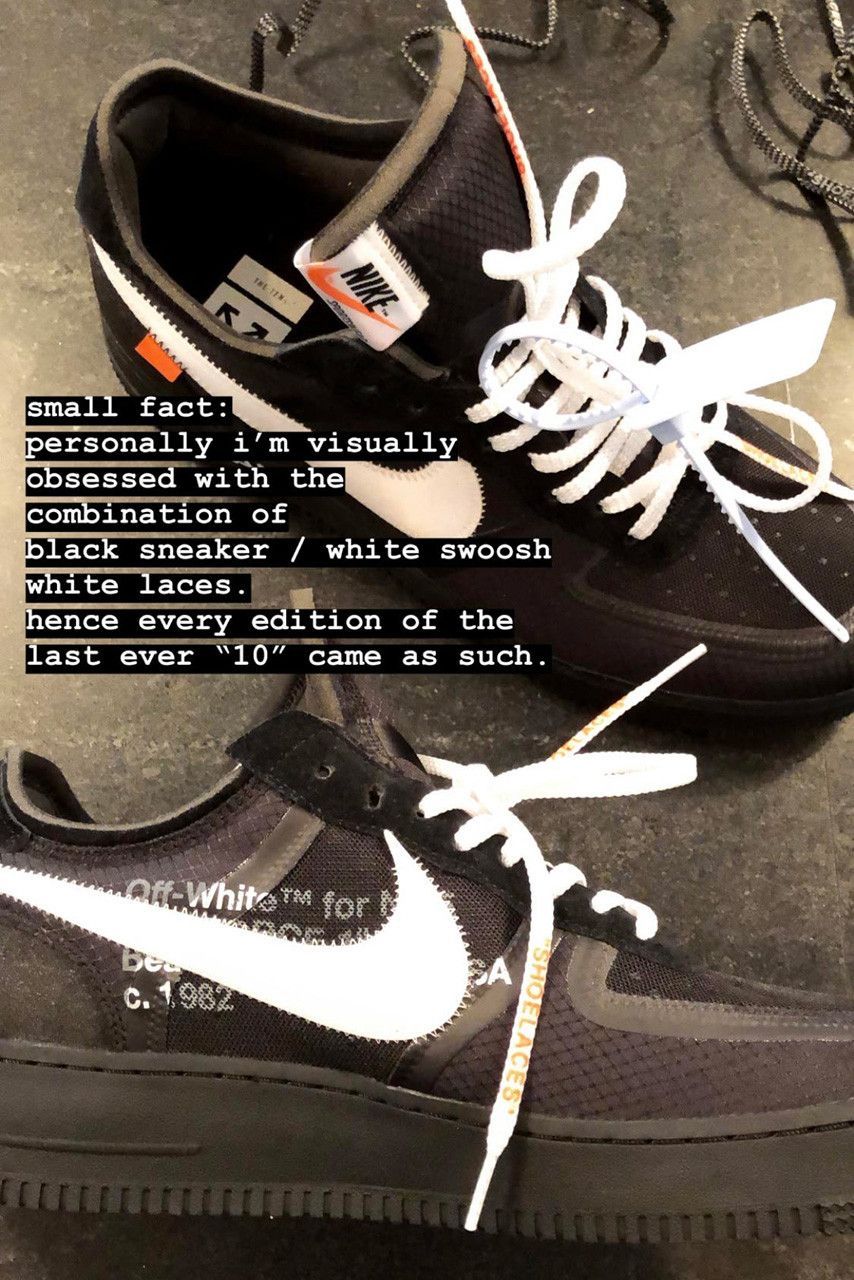 "Small fact: personally i'm visually obsessed with the combination of black sneaker / white swoosh white laces. hence every edition of the last ever "10" came as such." – Virgil Abloh
While this may mean the end of sneakers and flanges in sneakers, it does not necessarily mean the end of the relationship between Nike and the Off-White leader. Rumour has it that this successful collaboration could turn into something else. Let's wait until 2019 and see how the project evolves.
For now the Nike Air Max 90 x Off White is already confirmed for January… Obviously: black and white.