READ IN: Español
Andreas Kronthaler ( Vivienne Westwood ) was responsible, once again, for adding to the PFW its point of impact. Inspired by the photos of Jessica Fulford-Dobson's book Skate Girls of Kabul and the catalogue of the auction that the Ritz Hotel in Paris made in April before it was remodelled, he proposed a collection made up of collections in what stood out most were the street airs of which 70% of the pieces were impregnated.
An offer in which we could see a kind of wonderland in which: skaters in women's dresses or muscled in underwear driving mini scooters walk through the garage mixing with an installation of paper clouds and white balloons that was on the roof.
Andreas proposed large cocktail dresses in 18th century tapestry fabrics, woven from mesh to crochet with volumes similar to those of diapers or sleeveless t-shirts. All approved by Vivienne Westwood herself, who presided over the front row.
Vivienne Westwood RTW SS19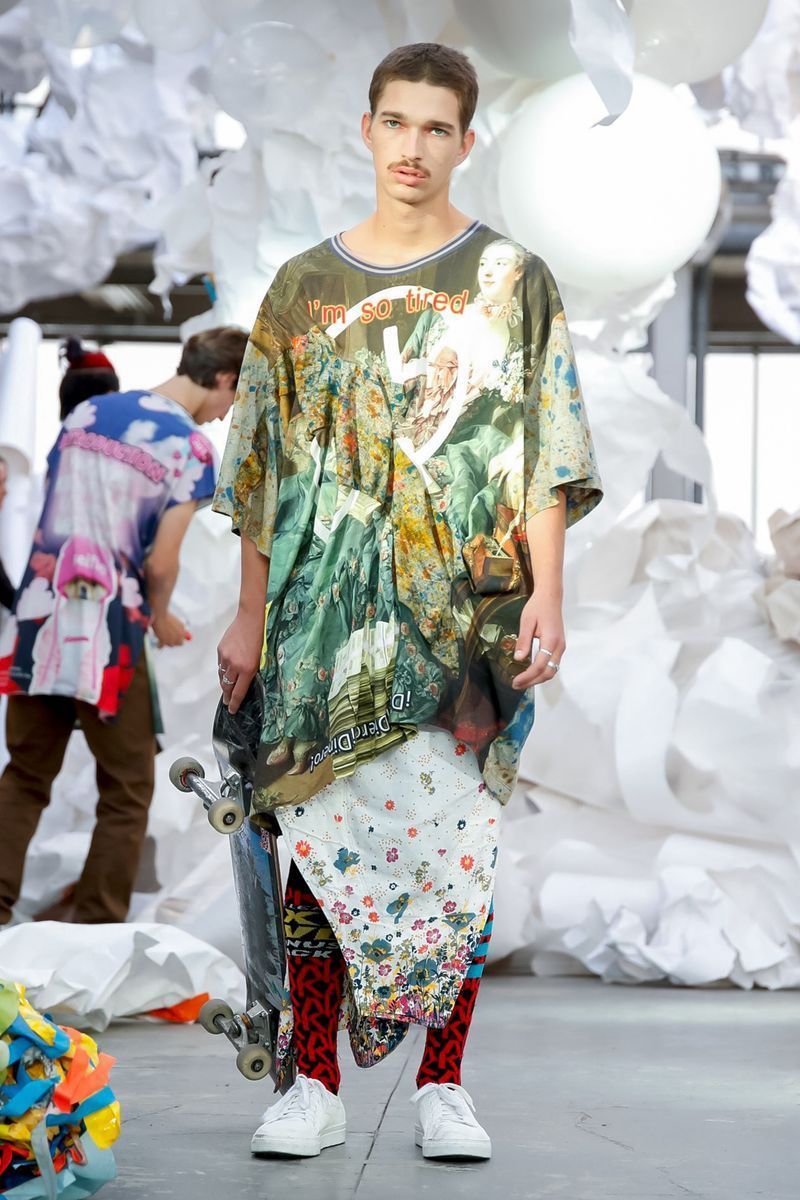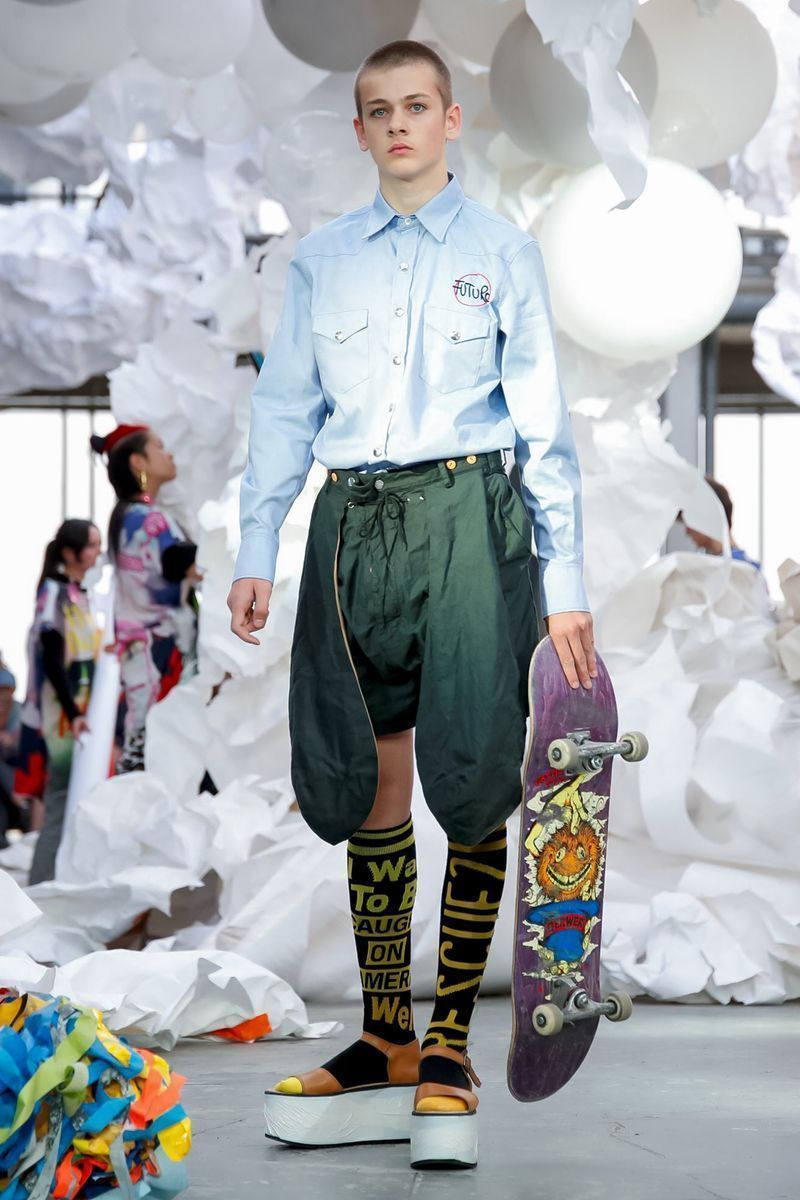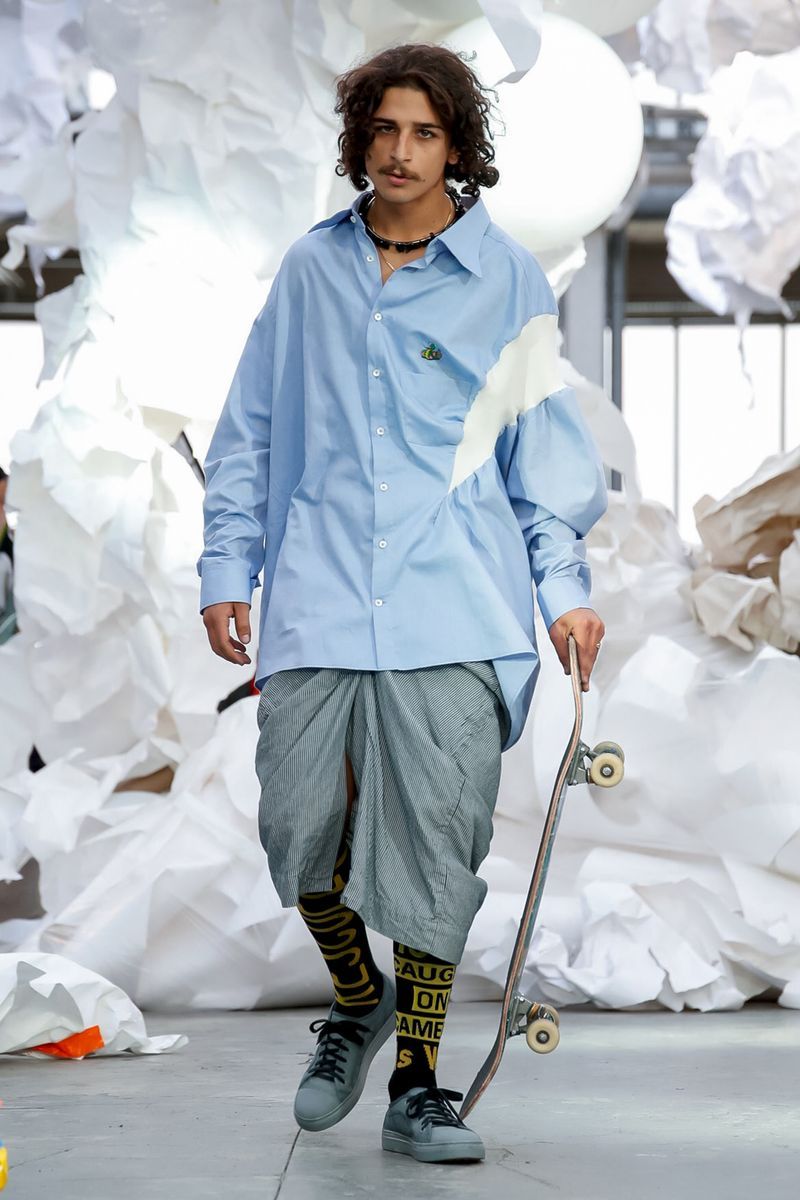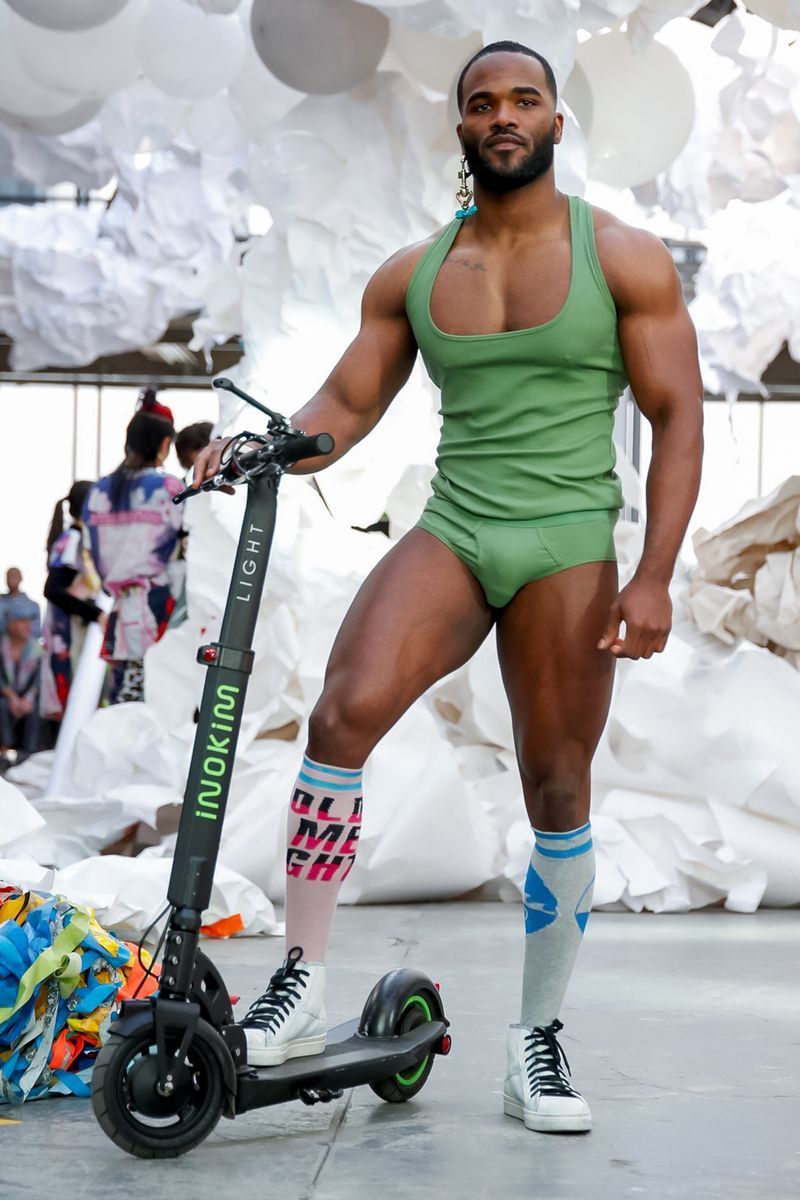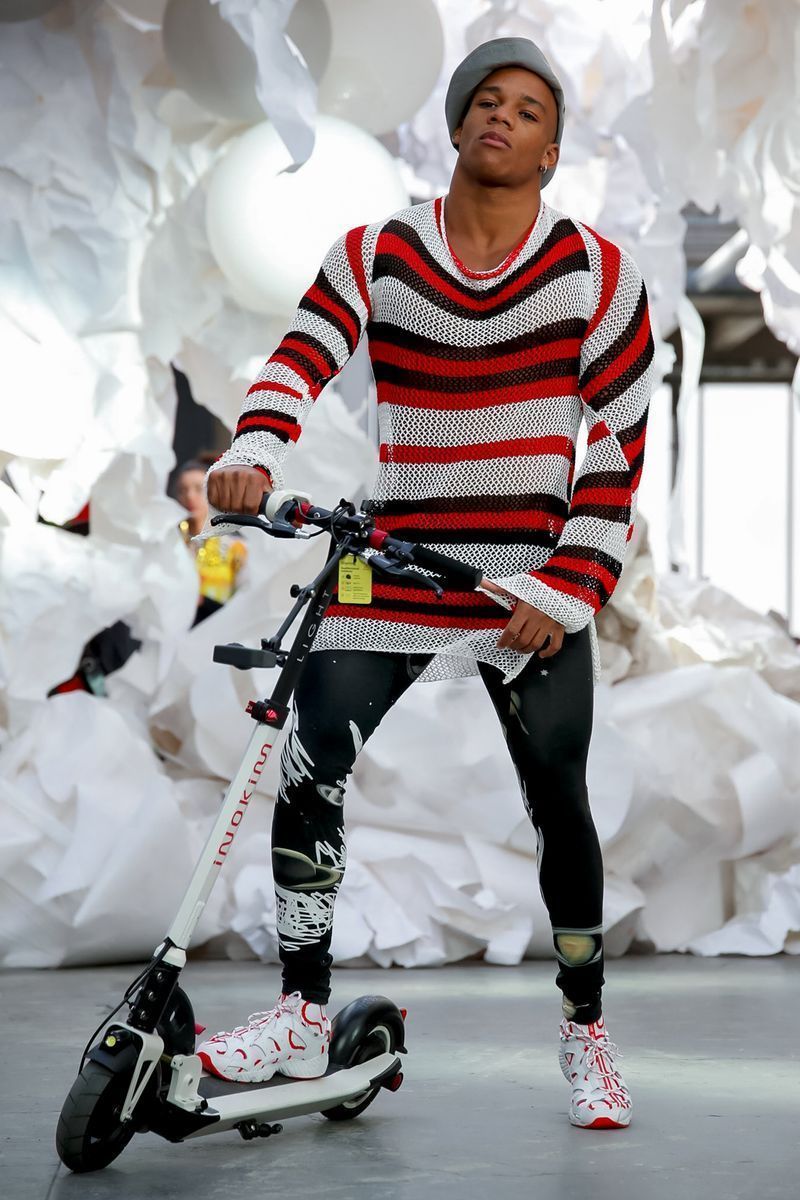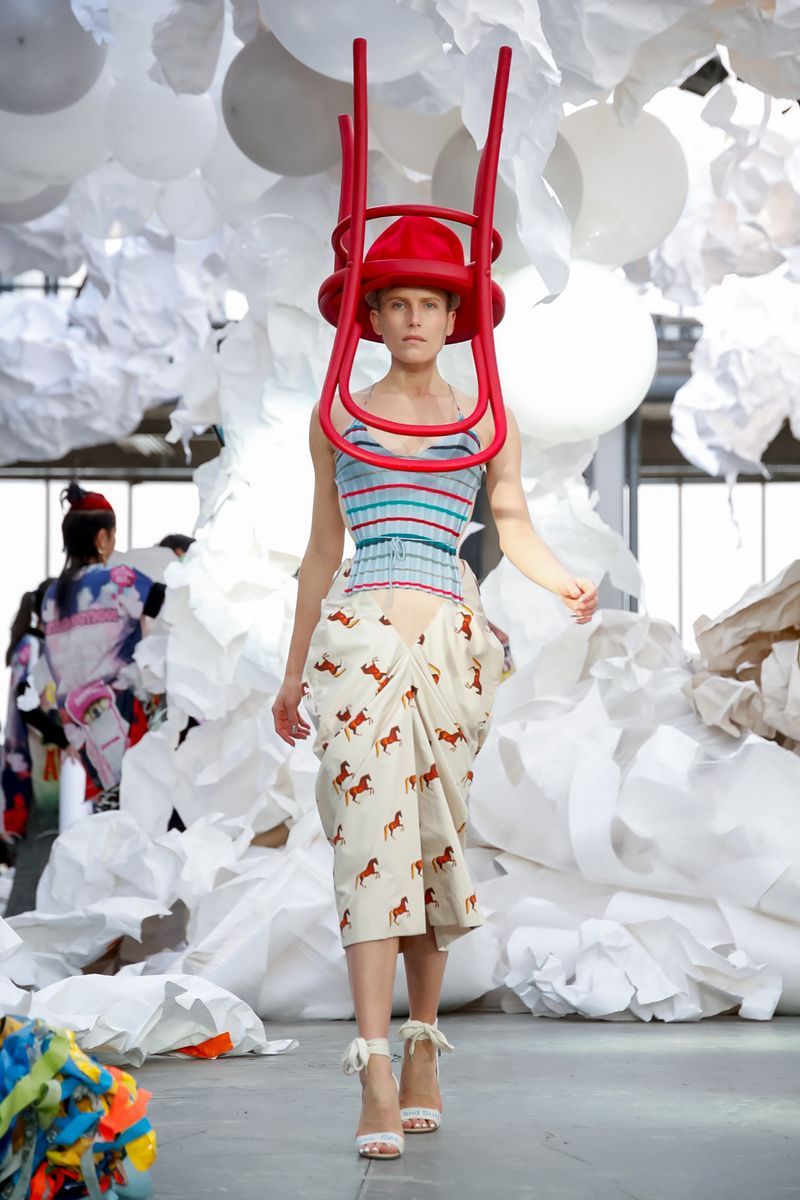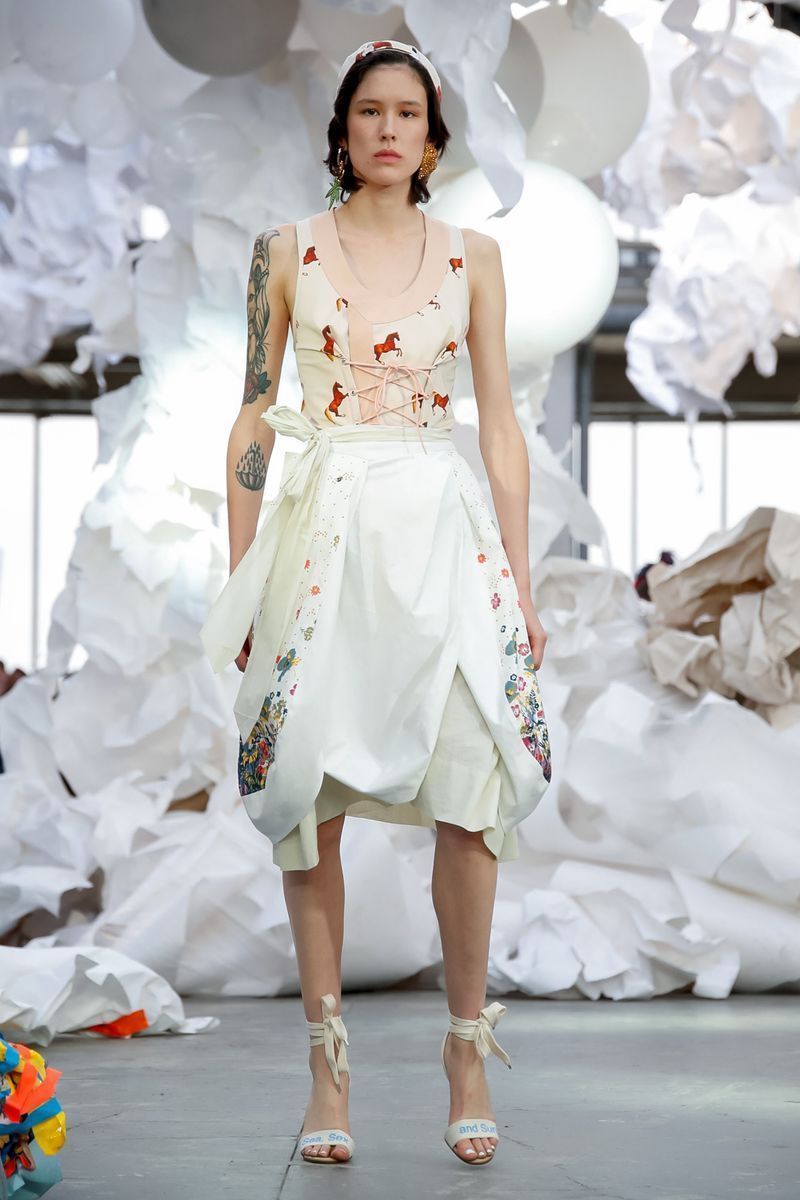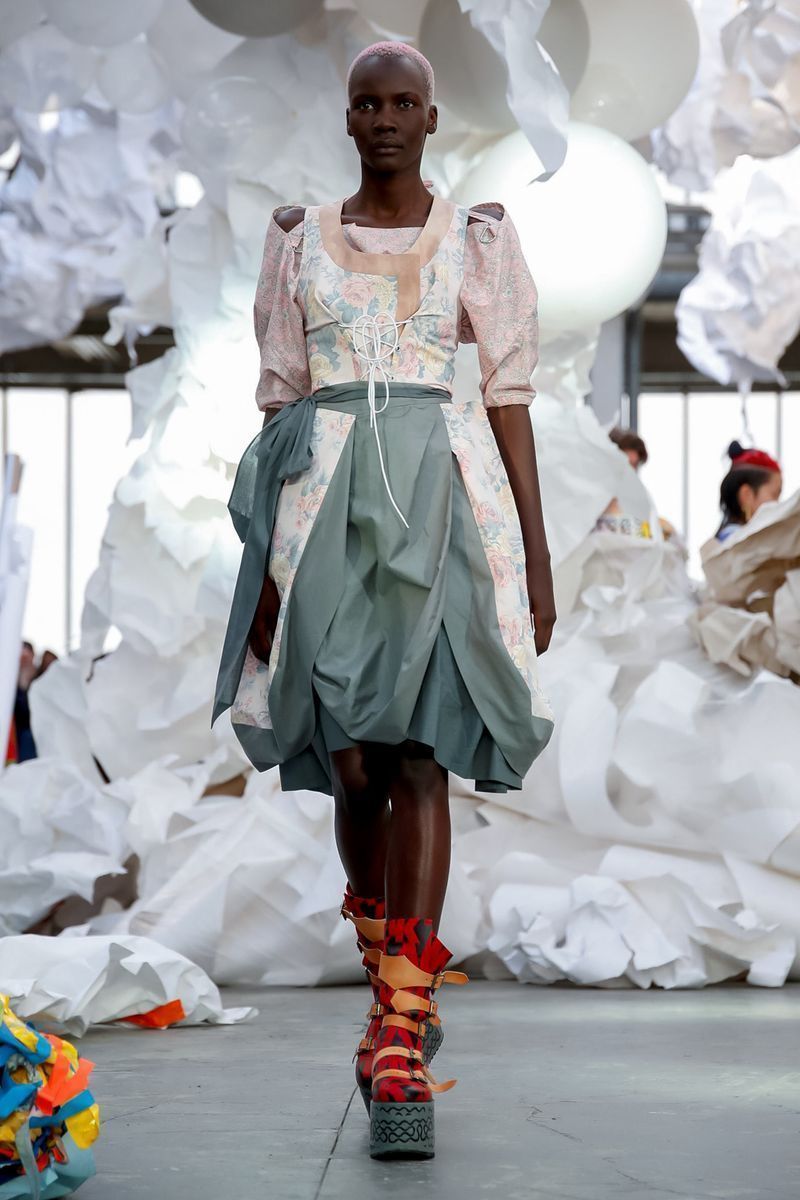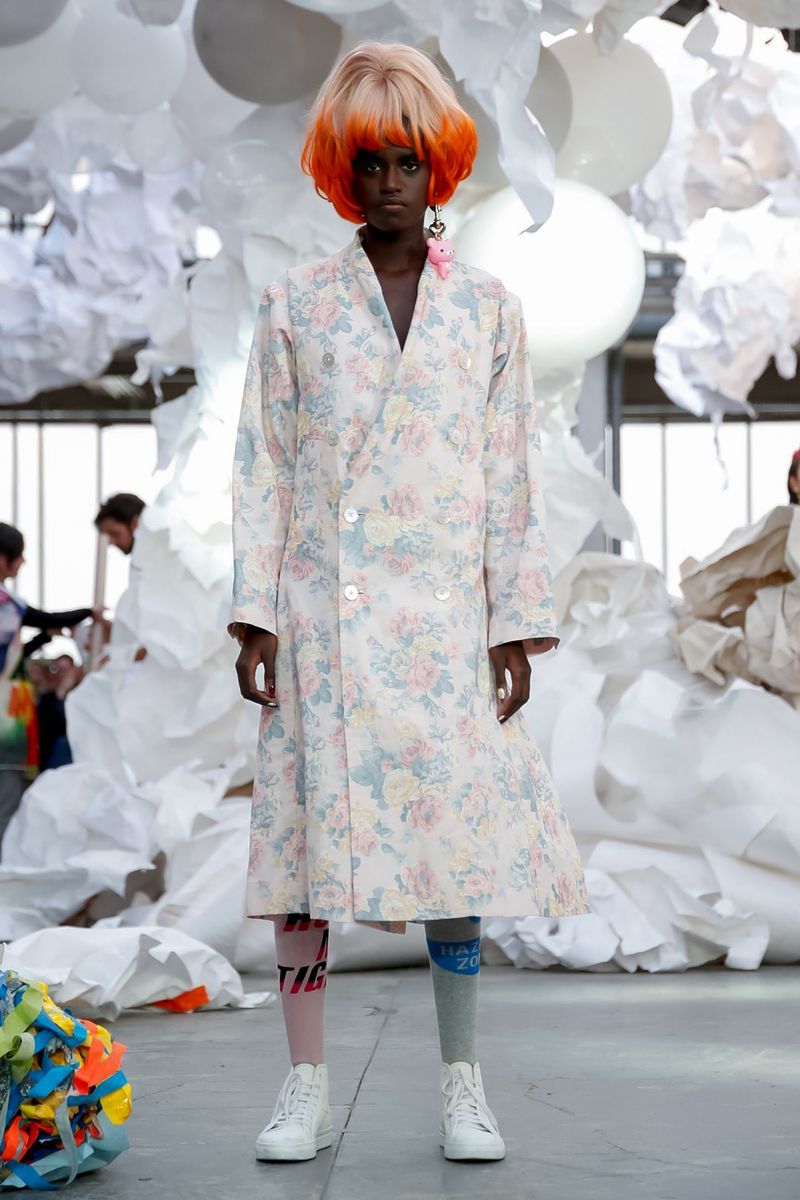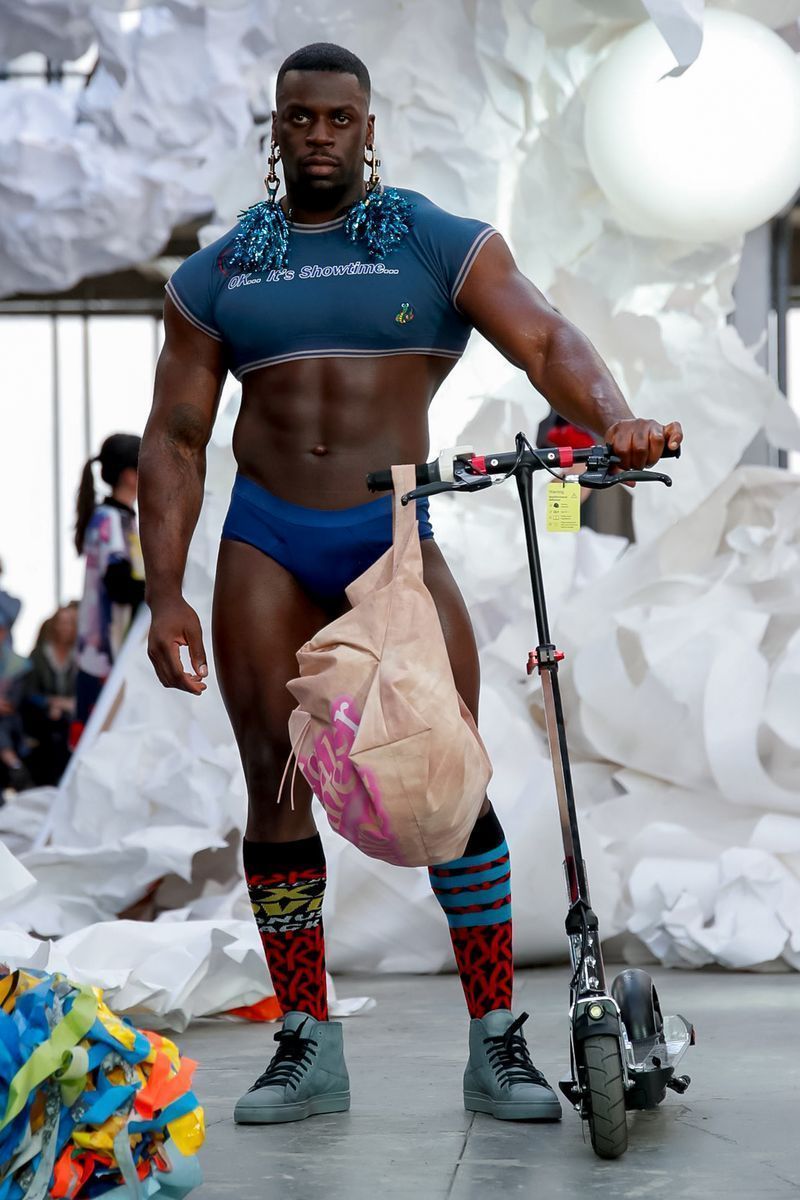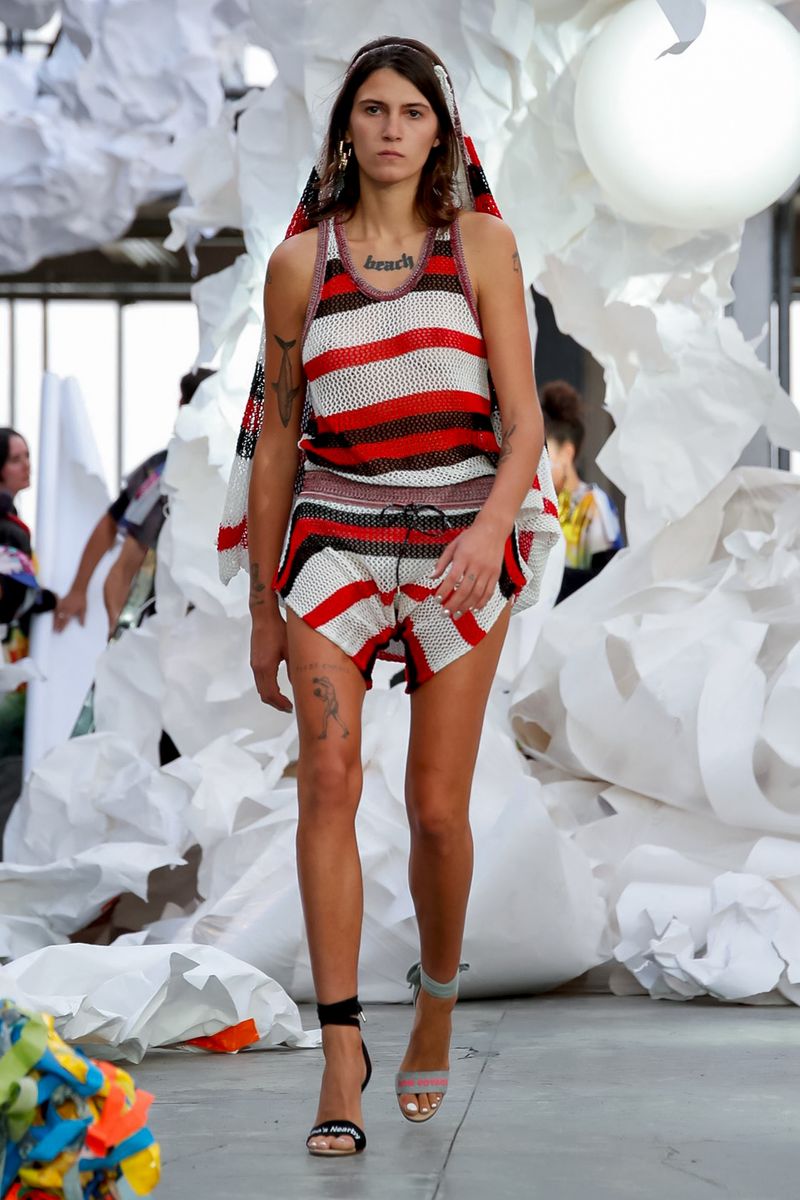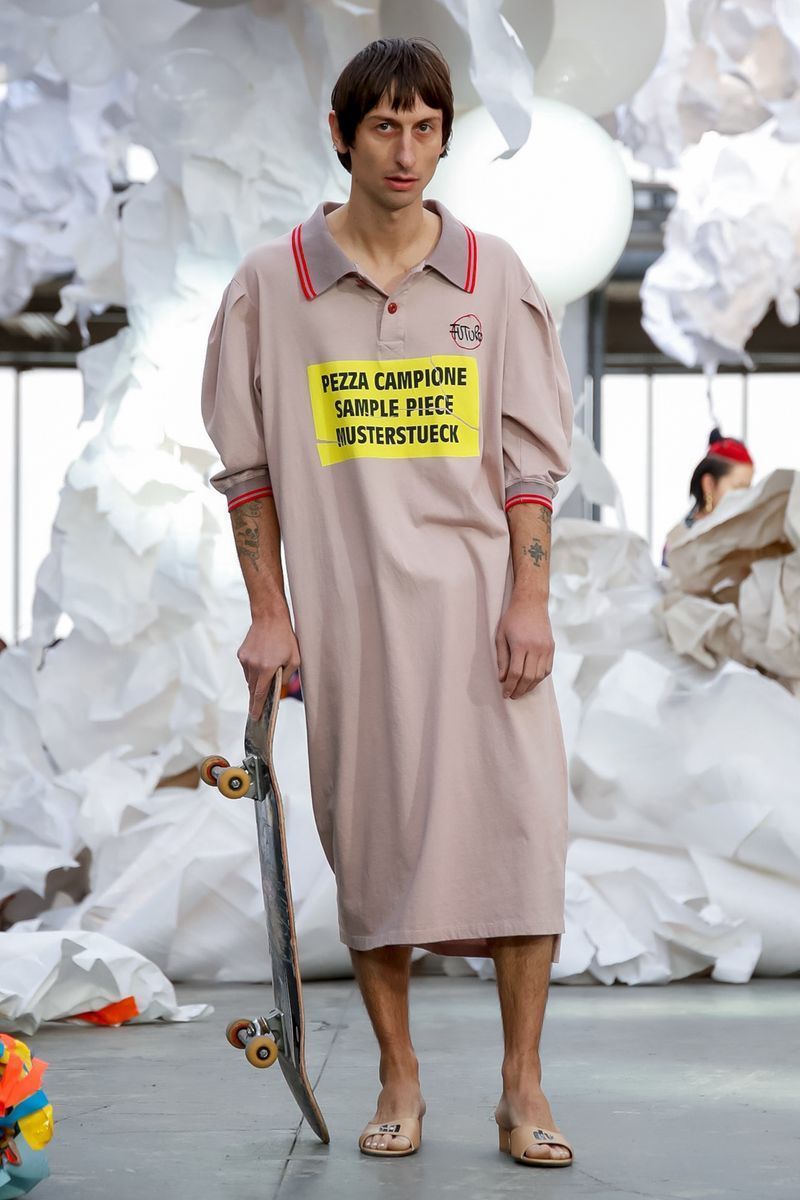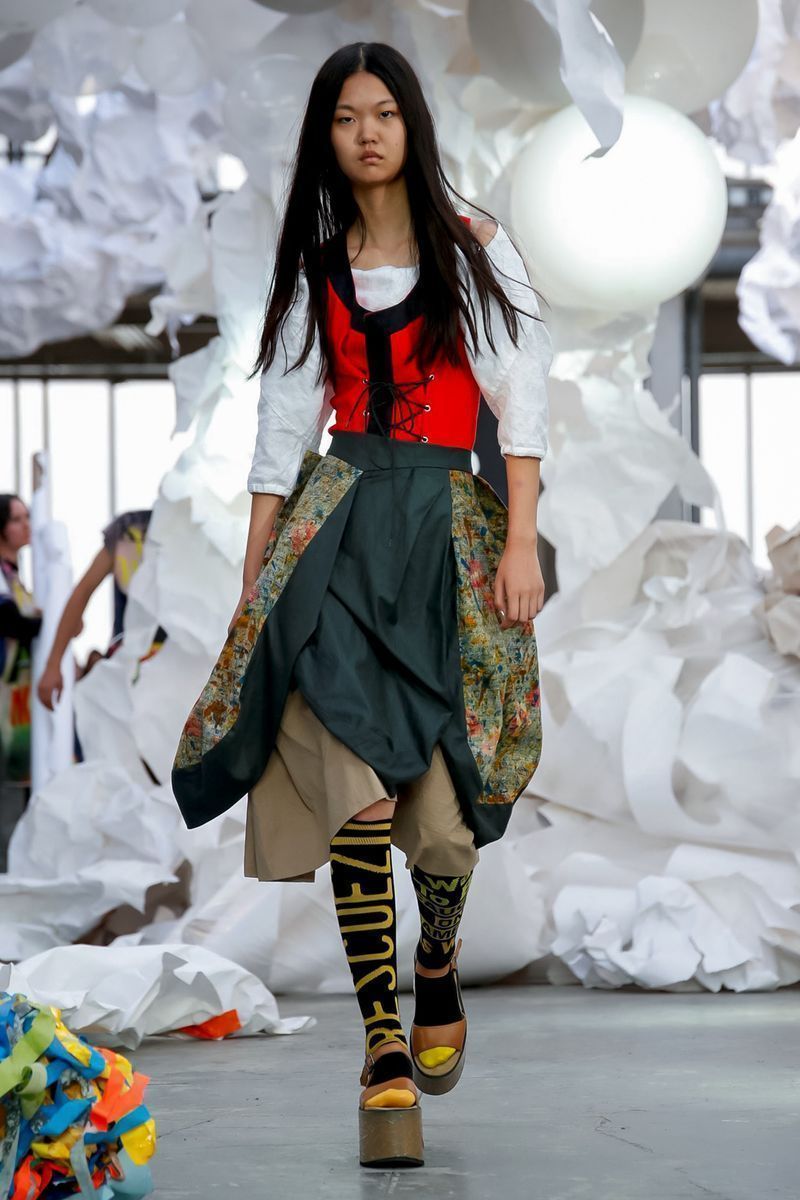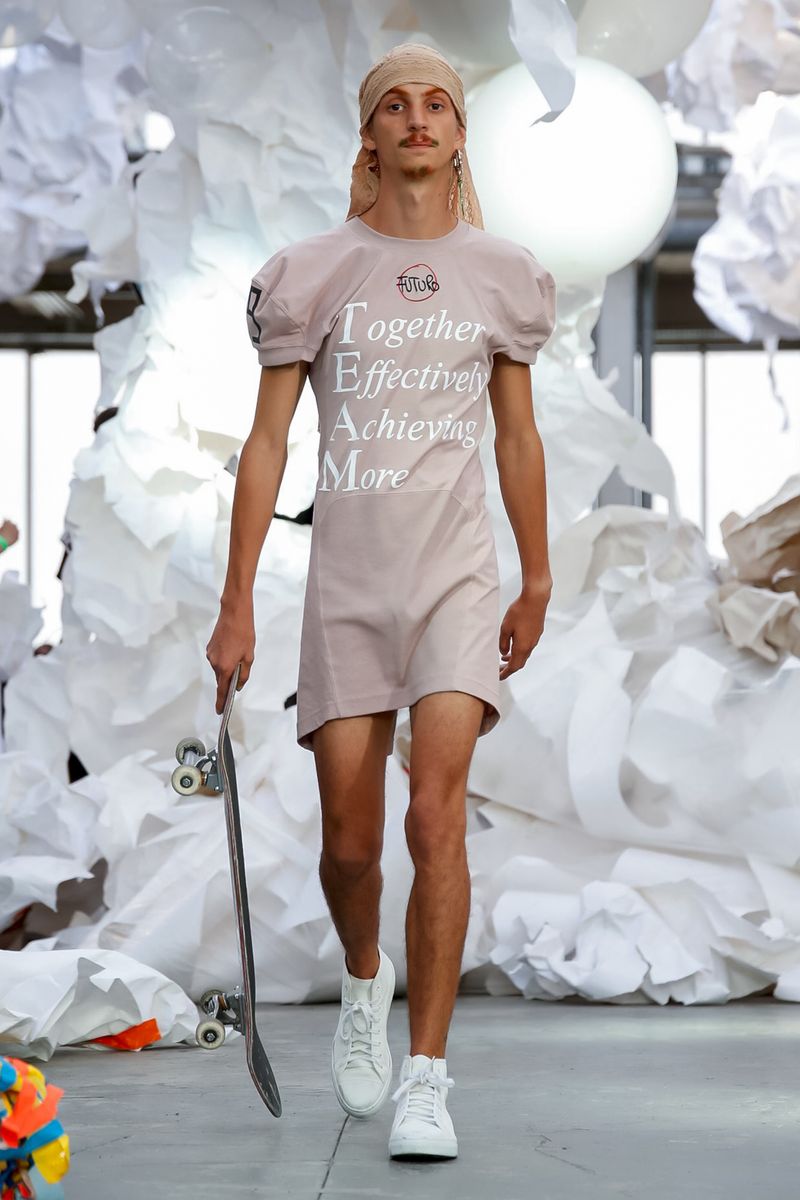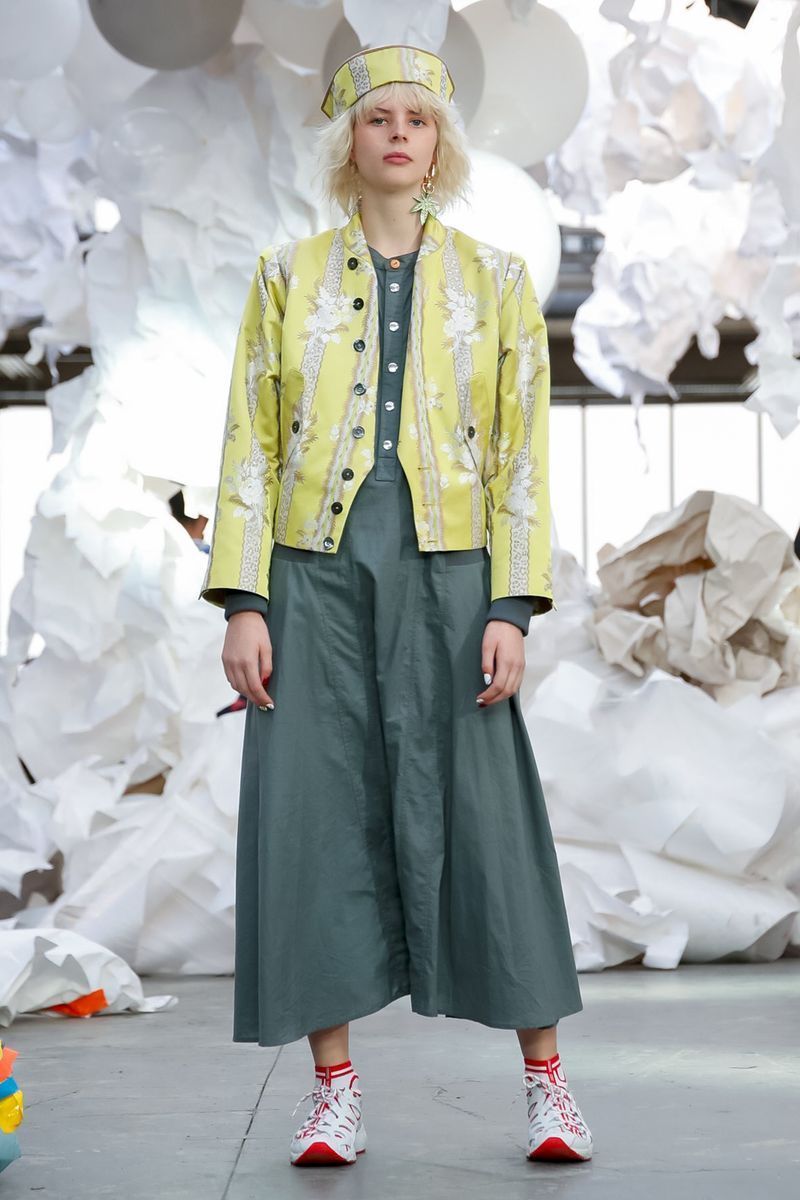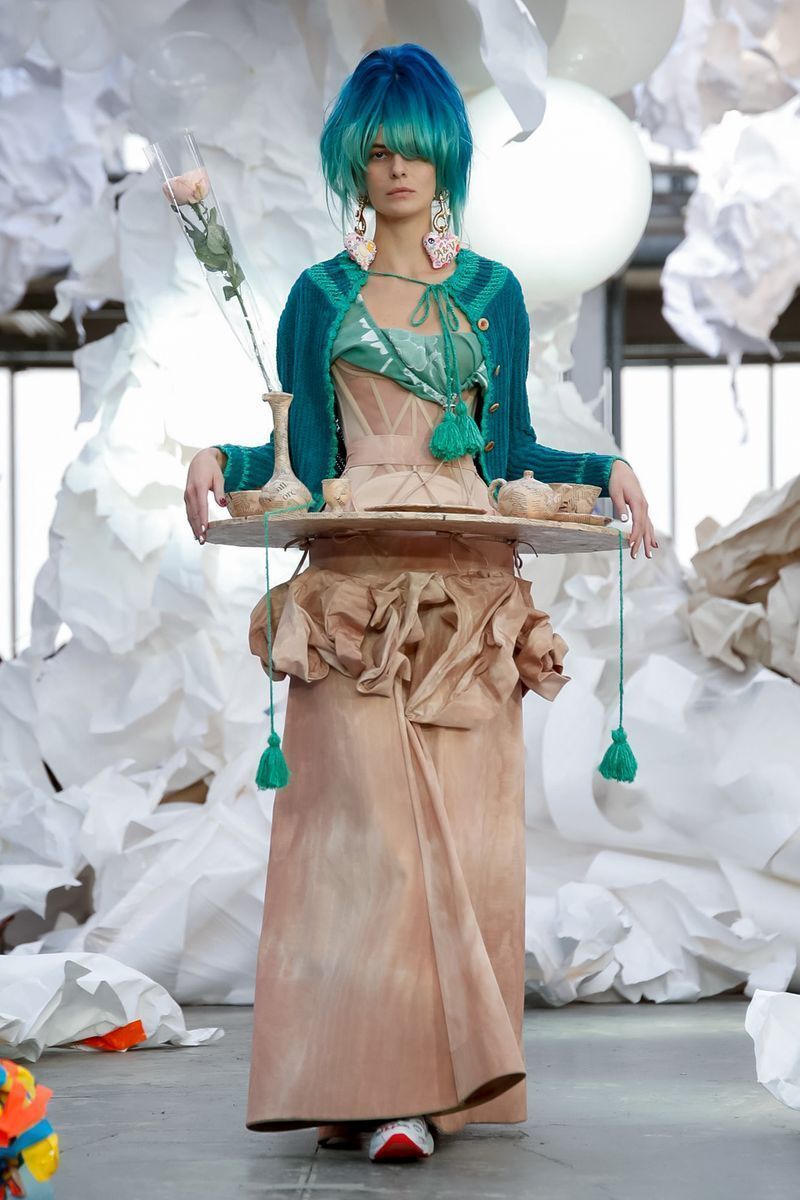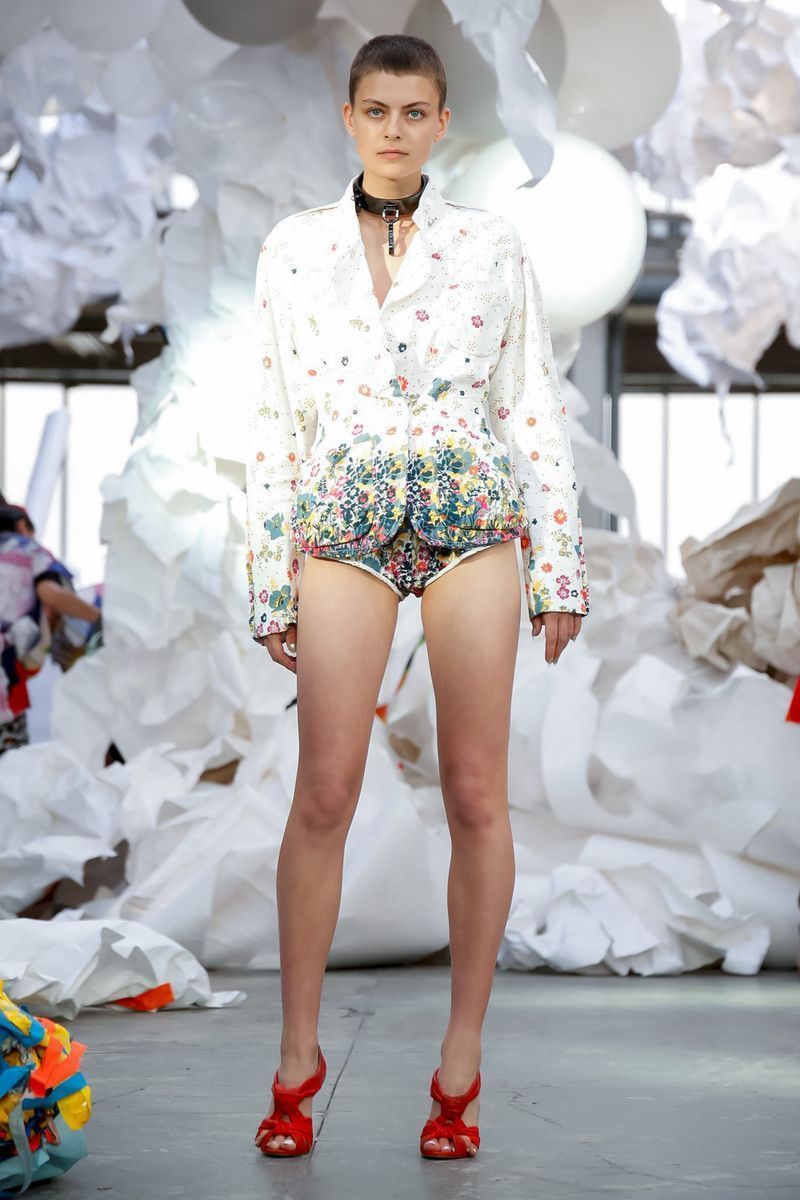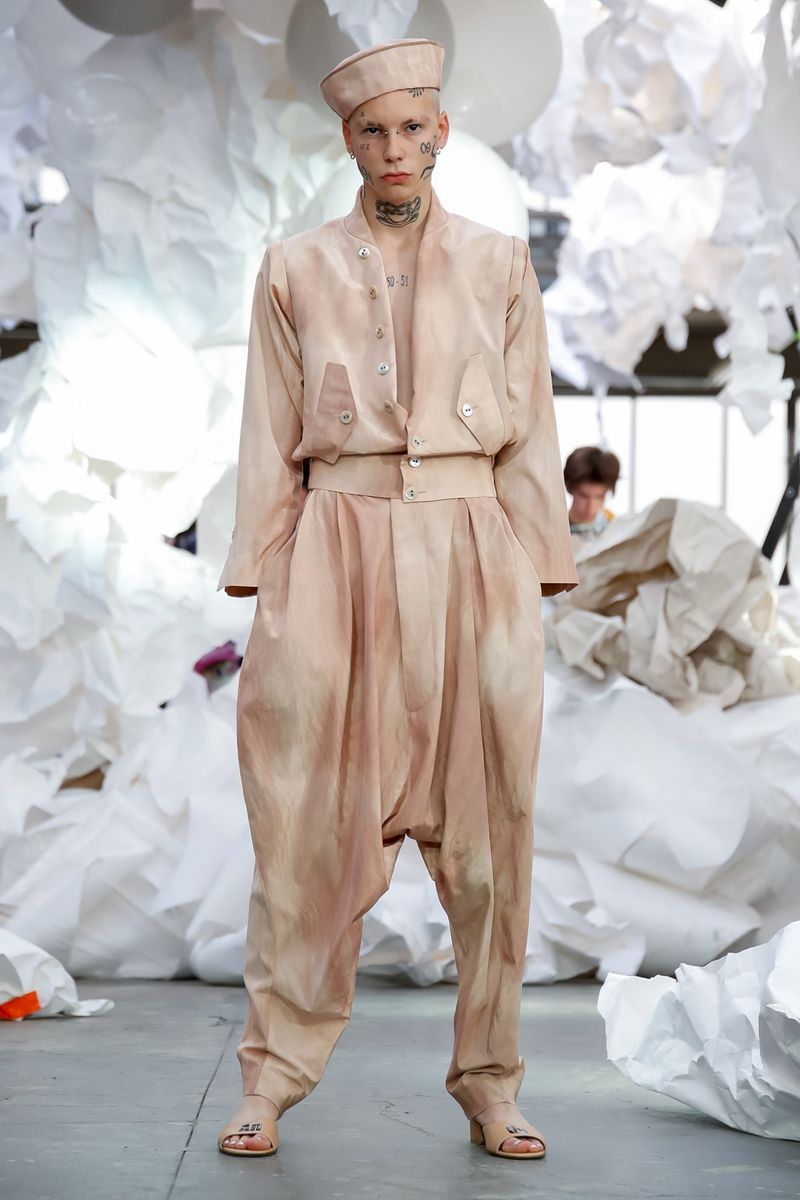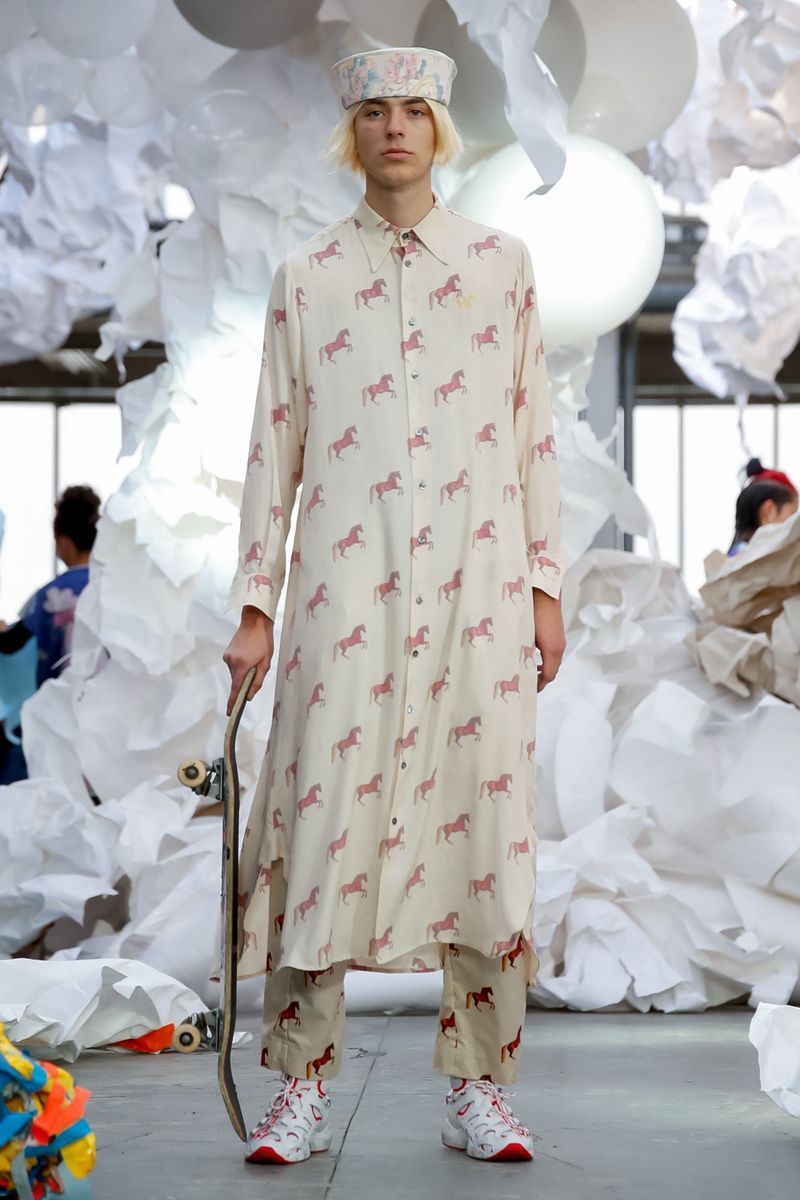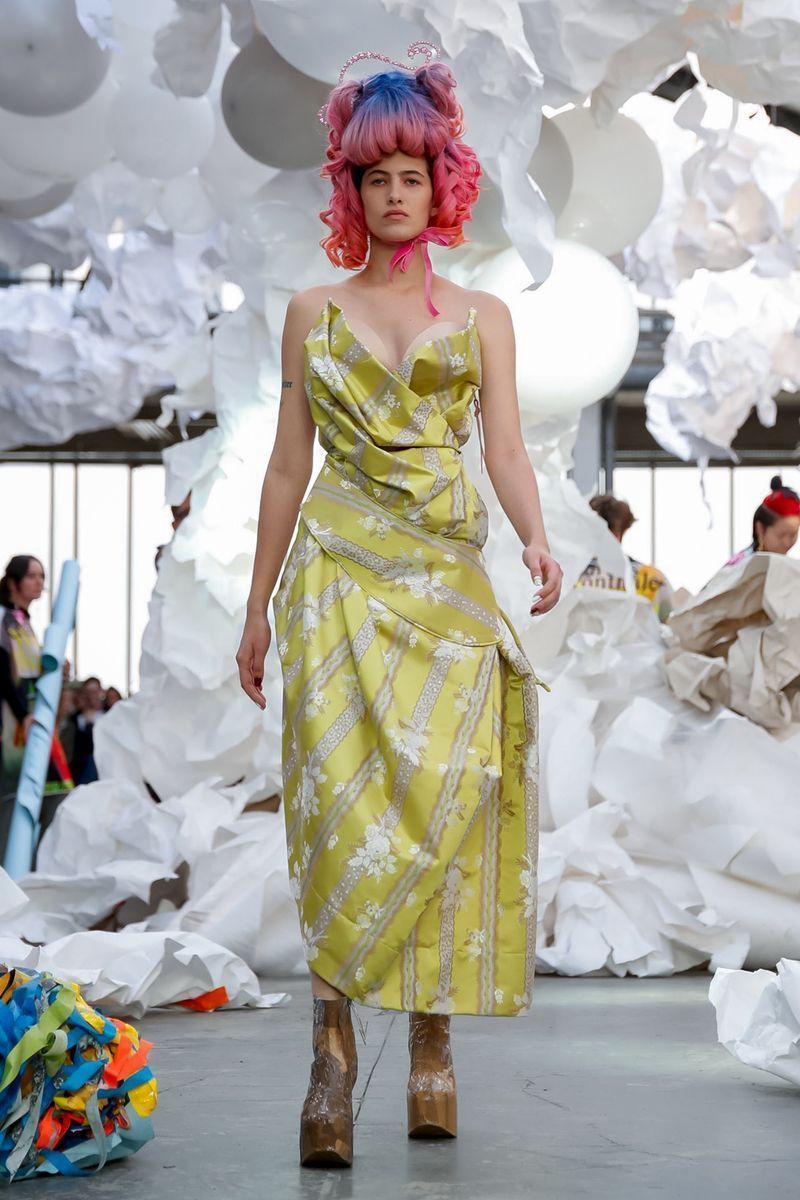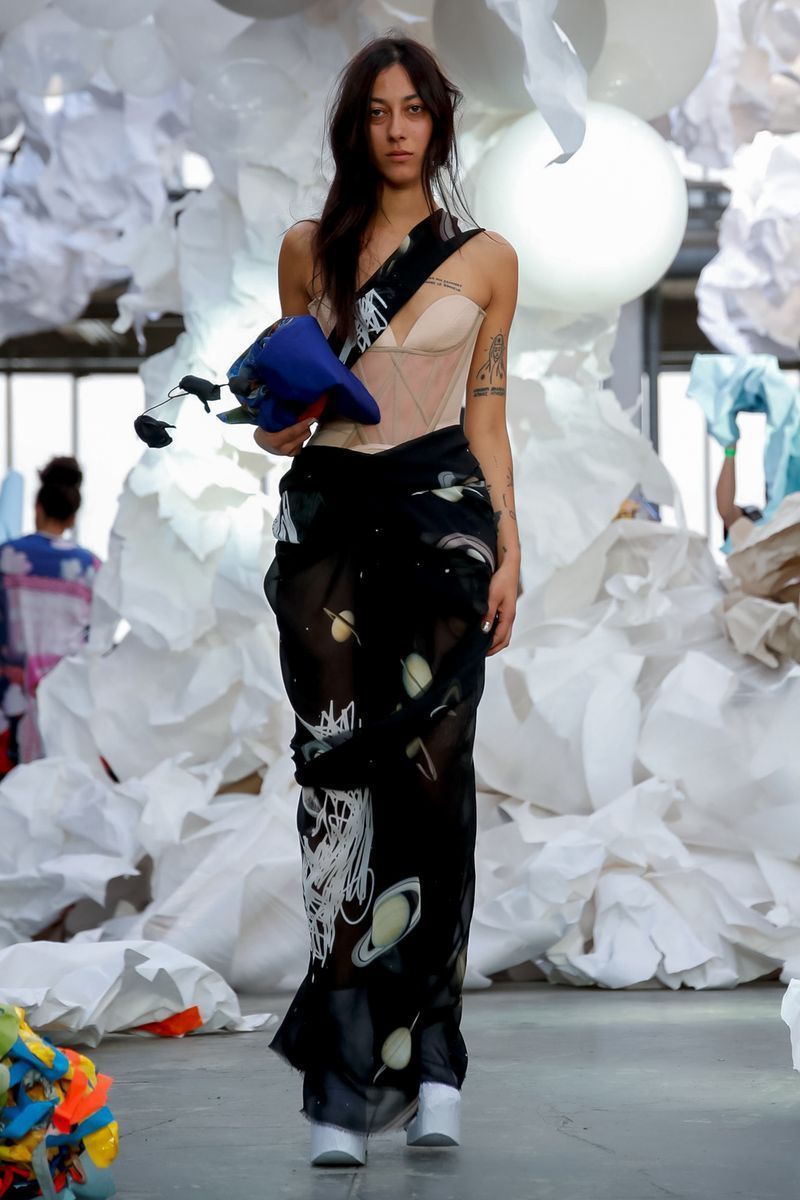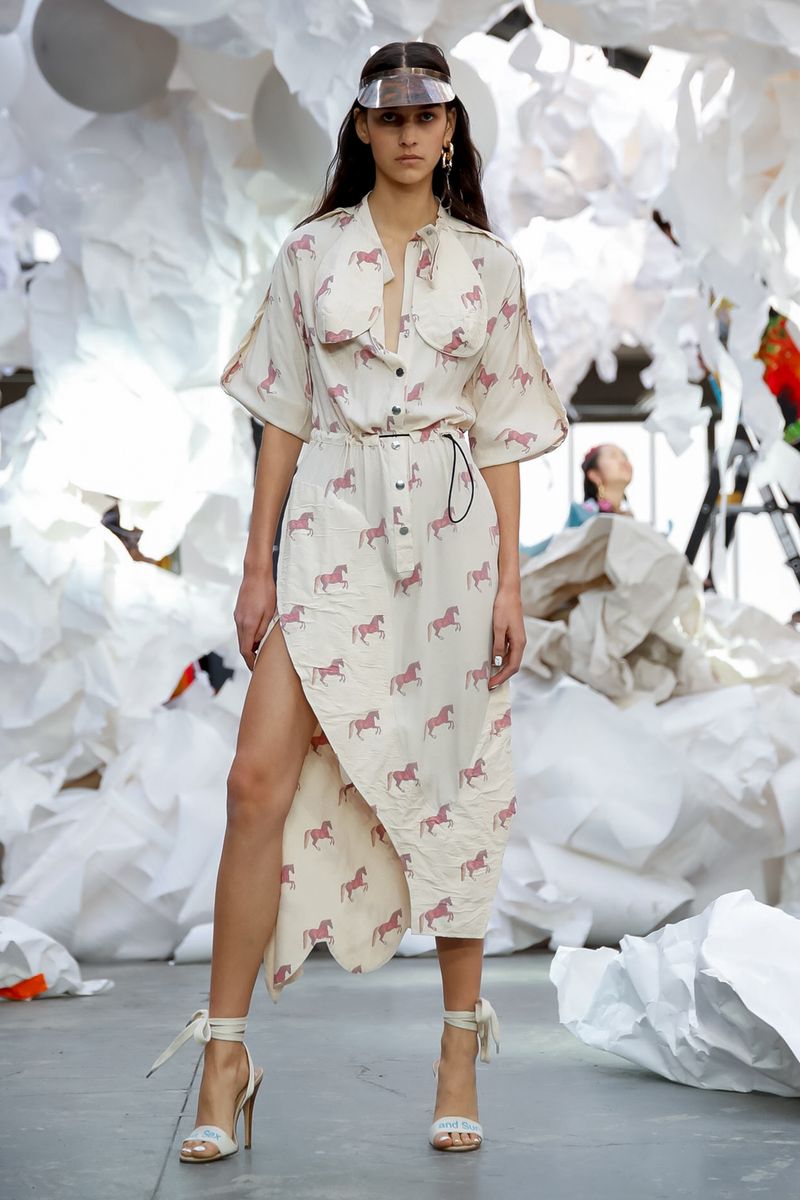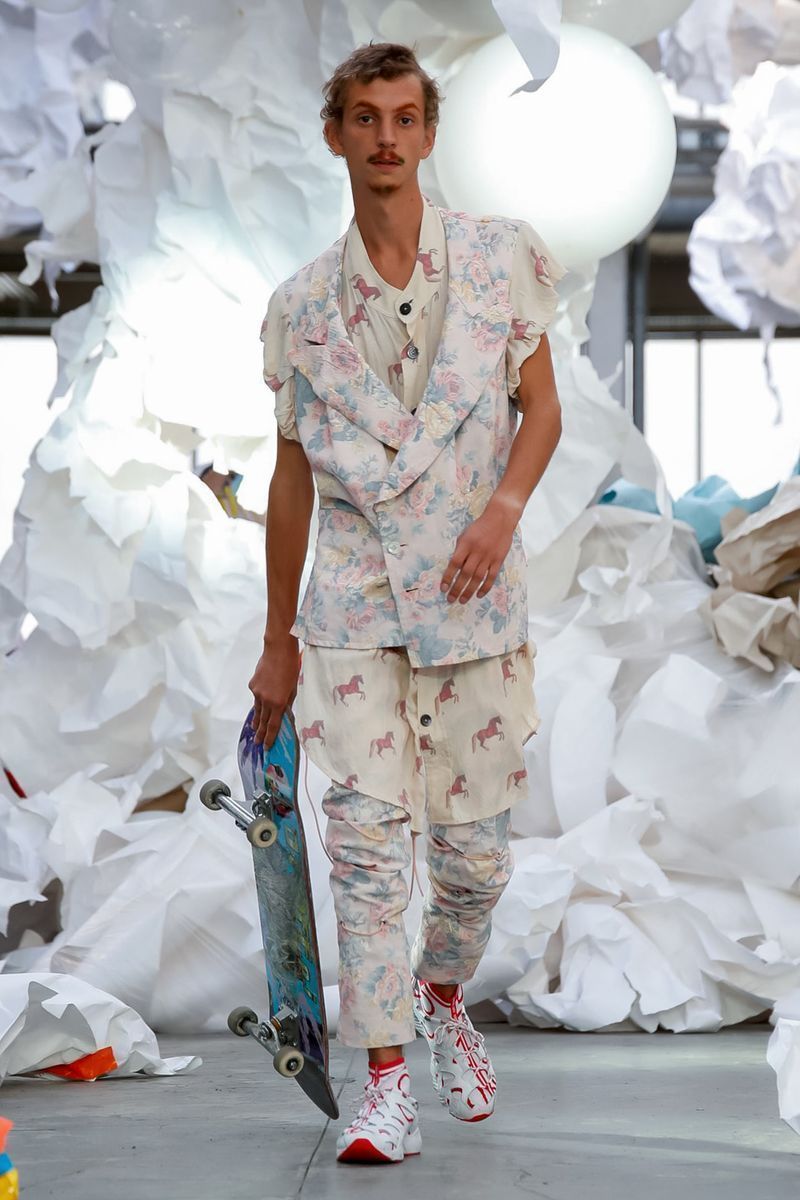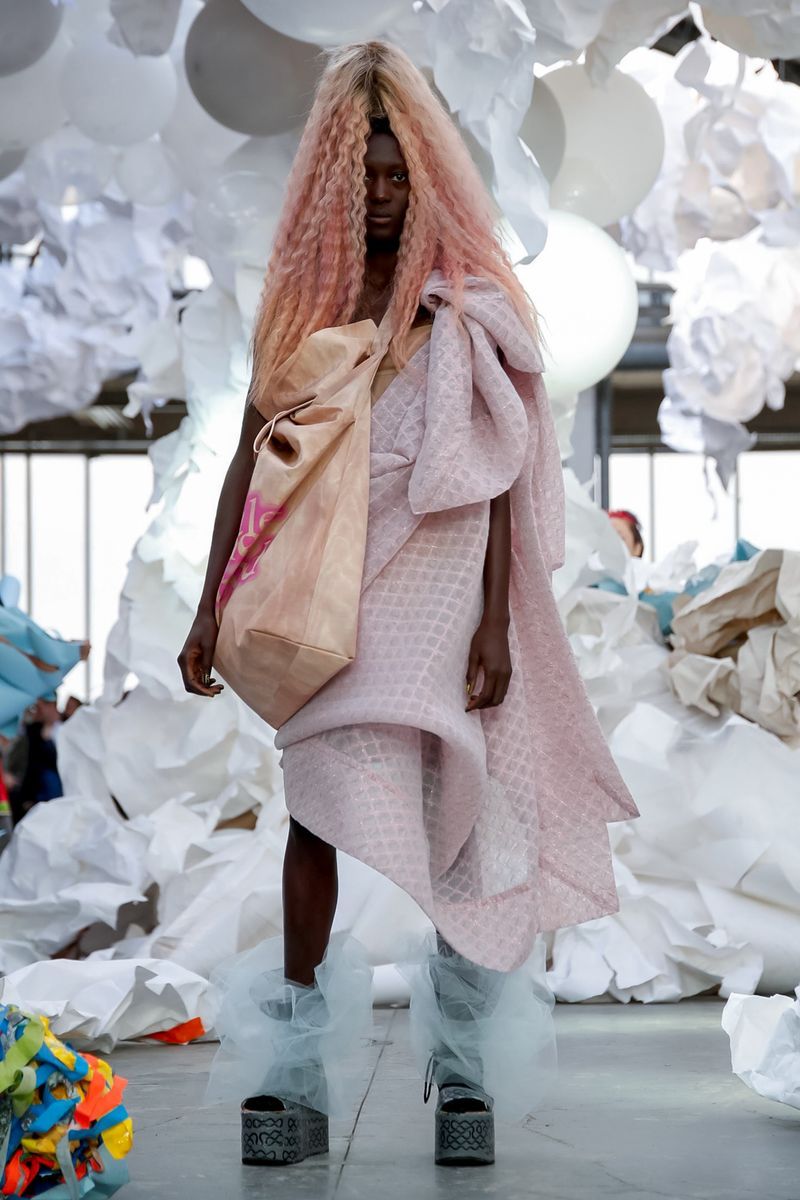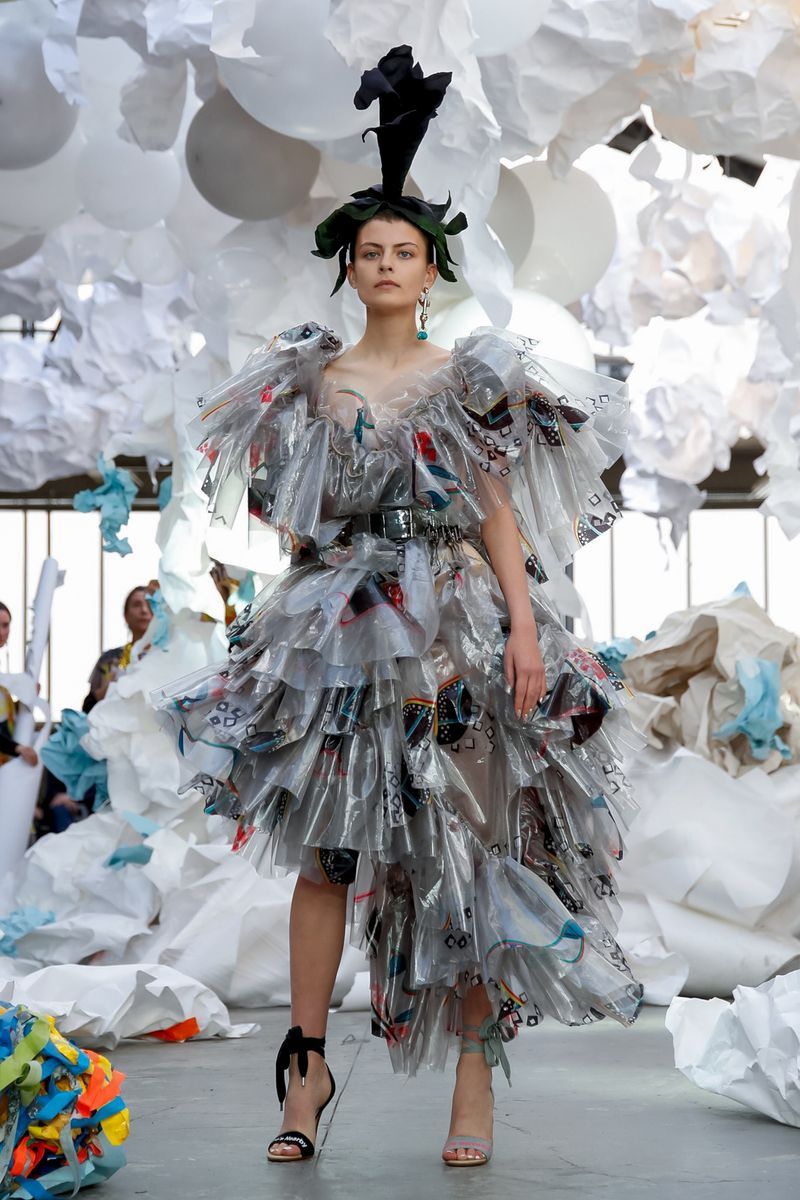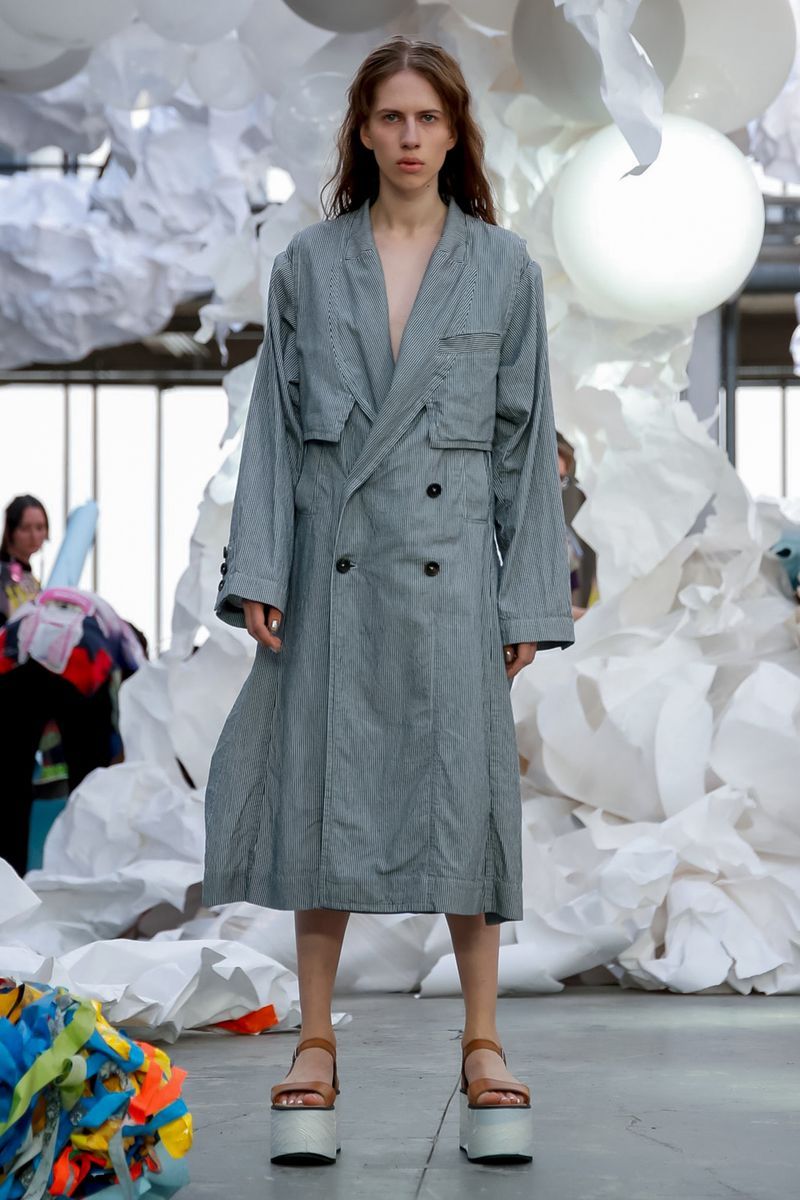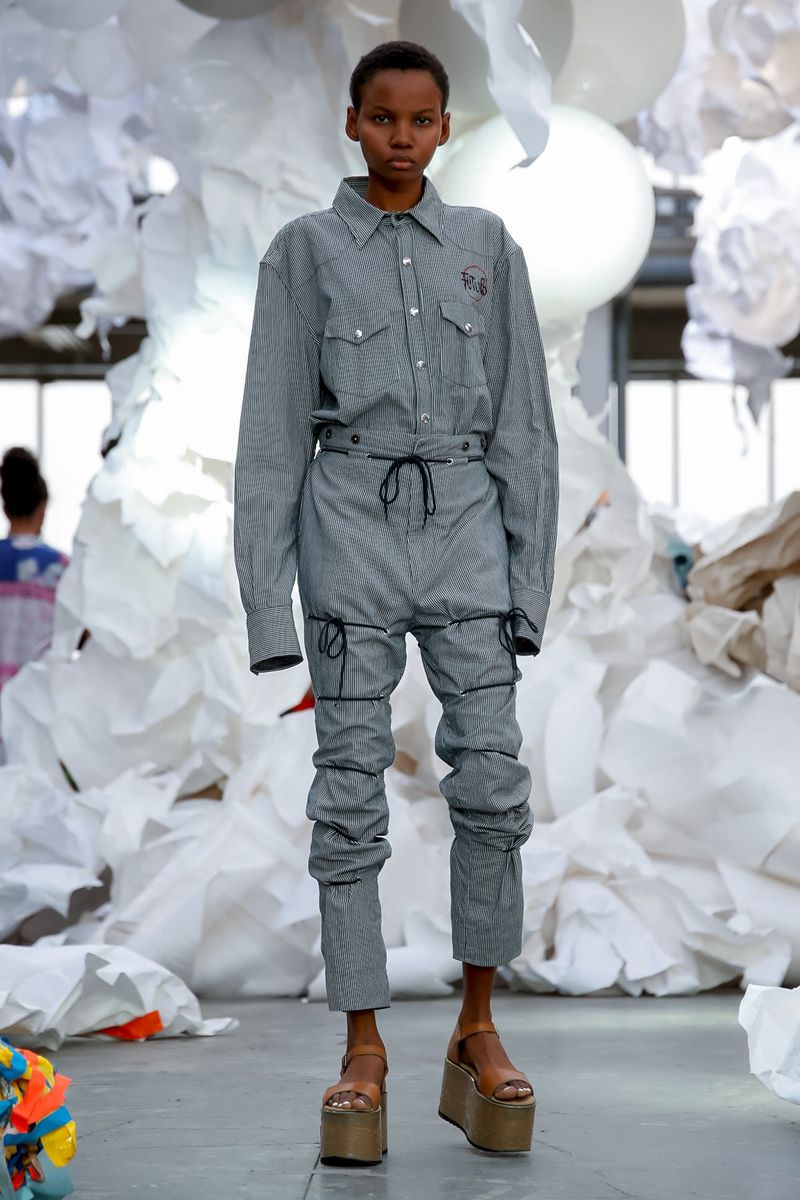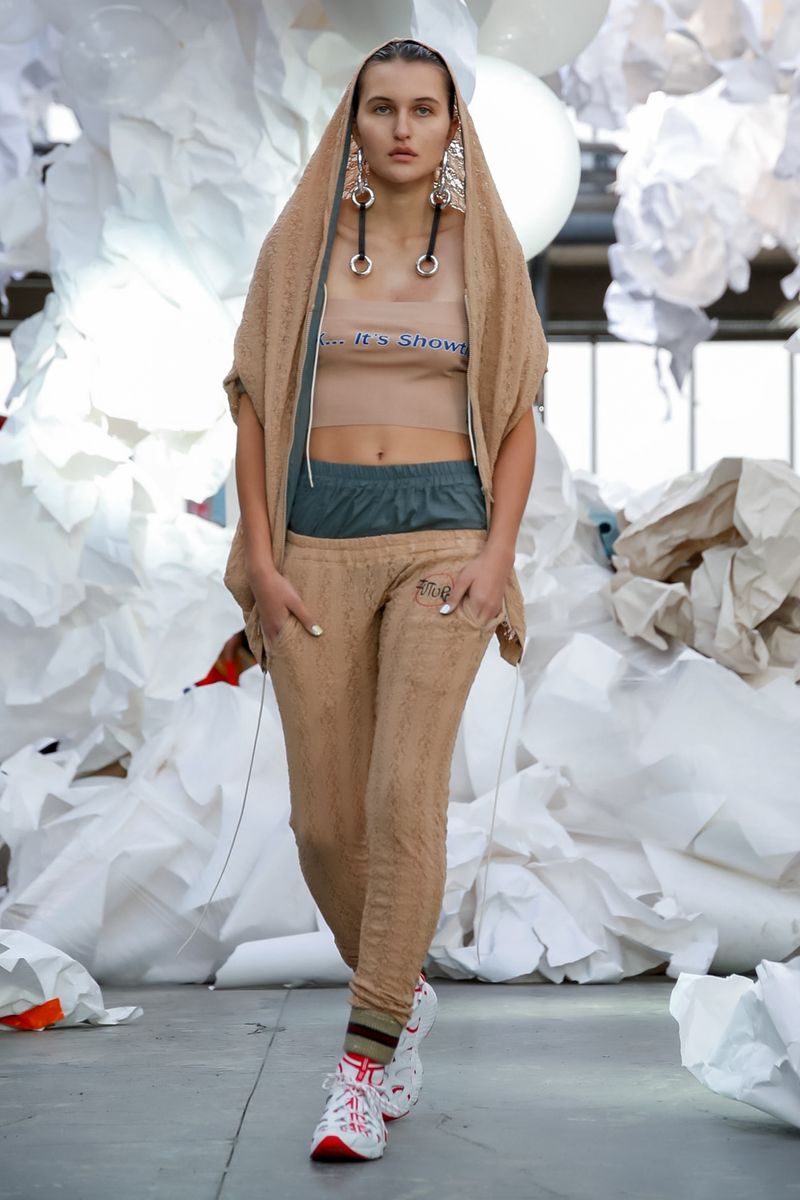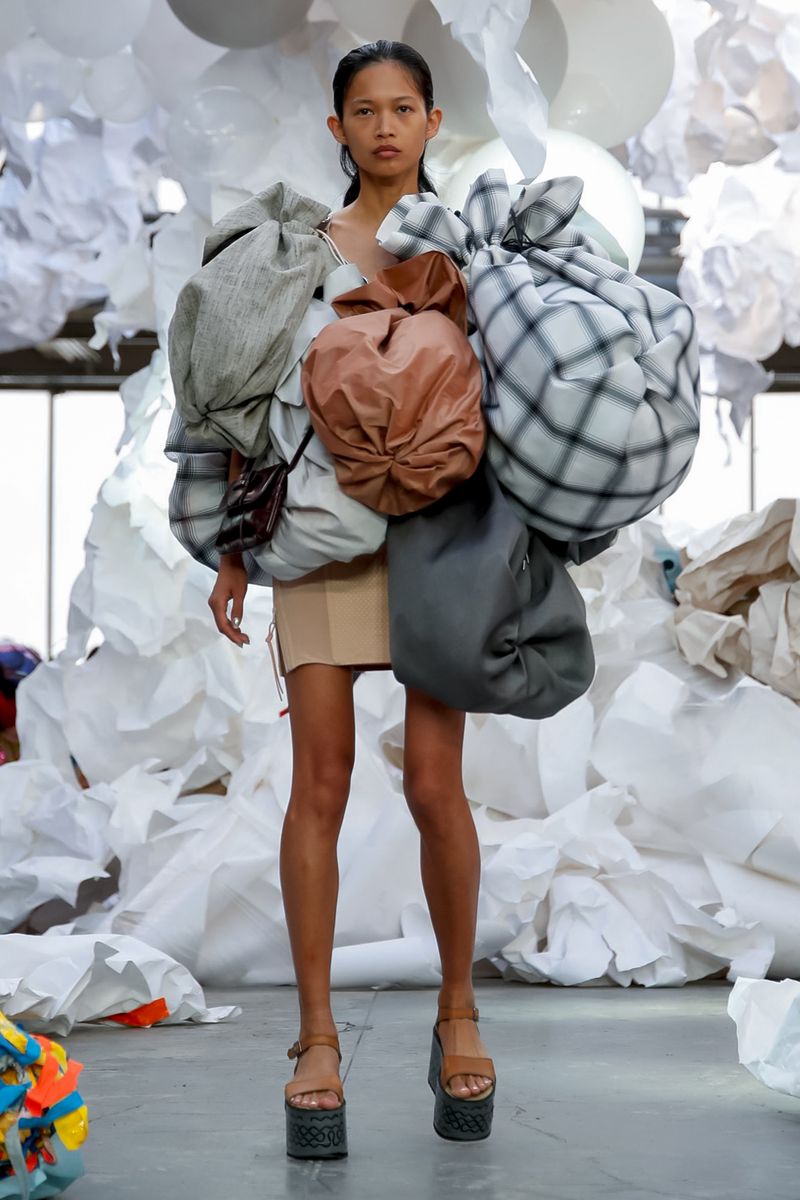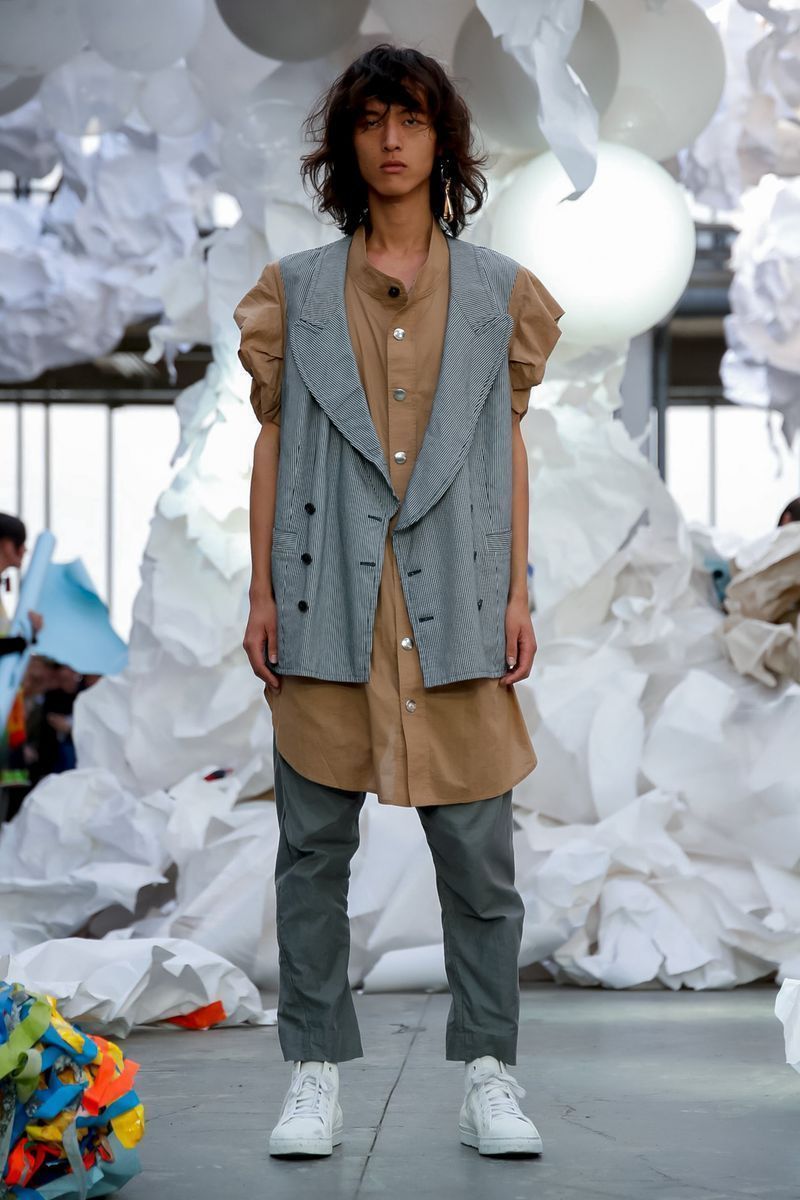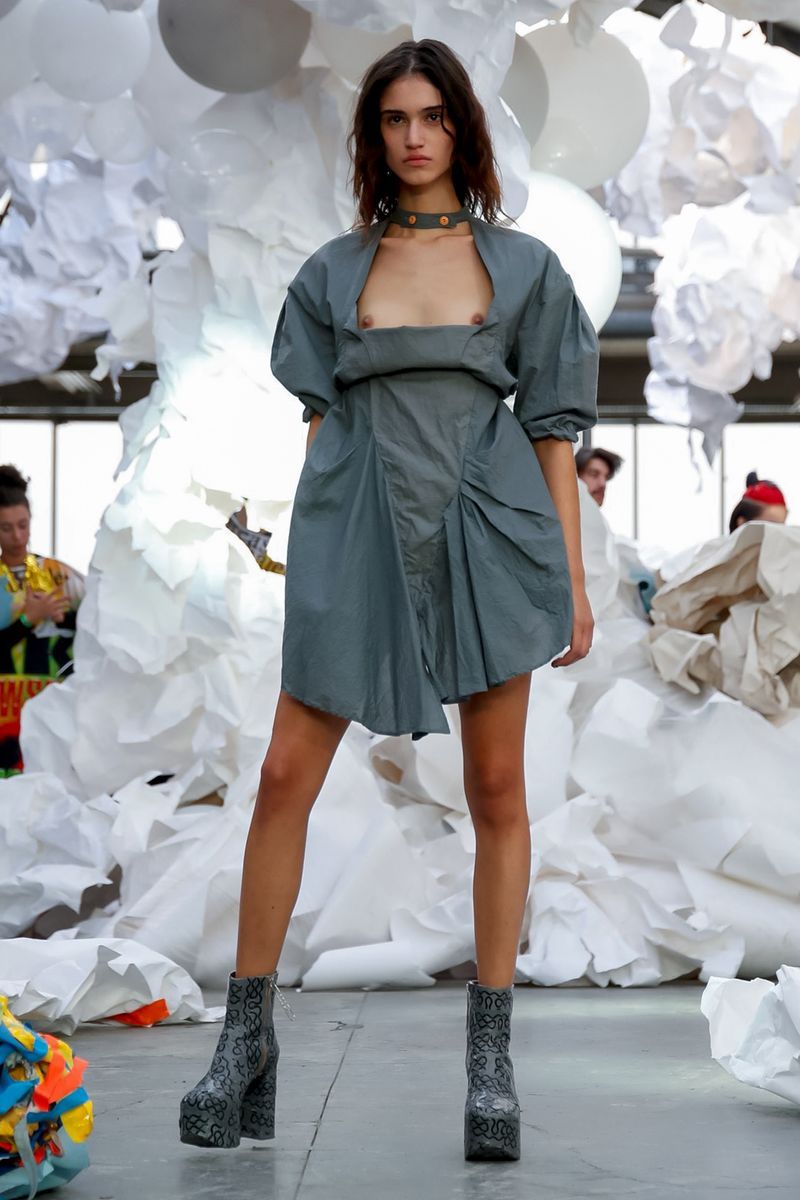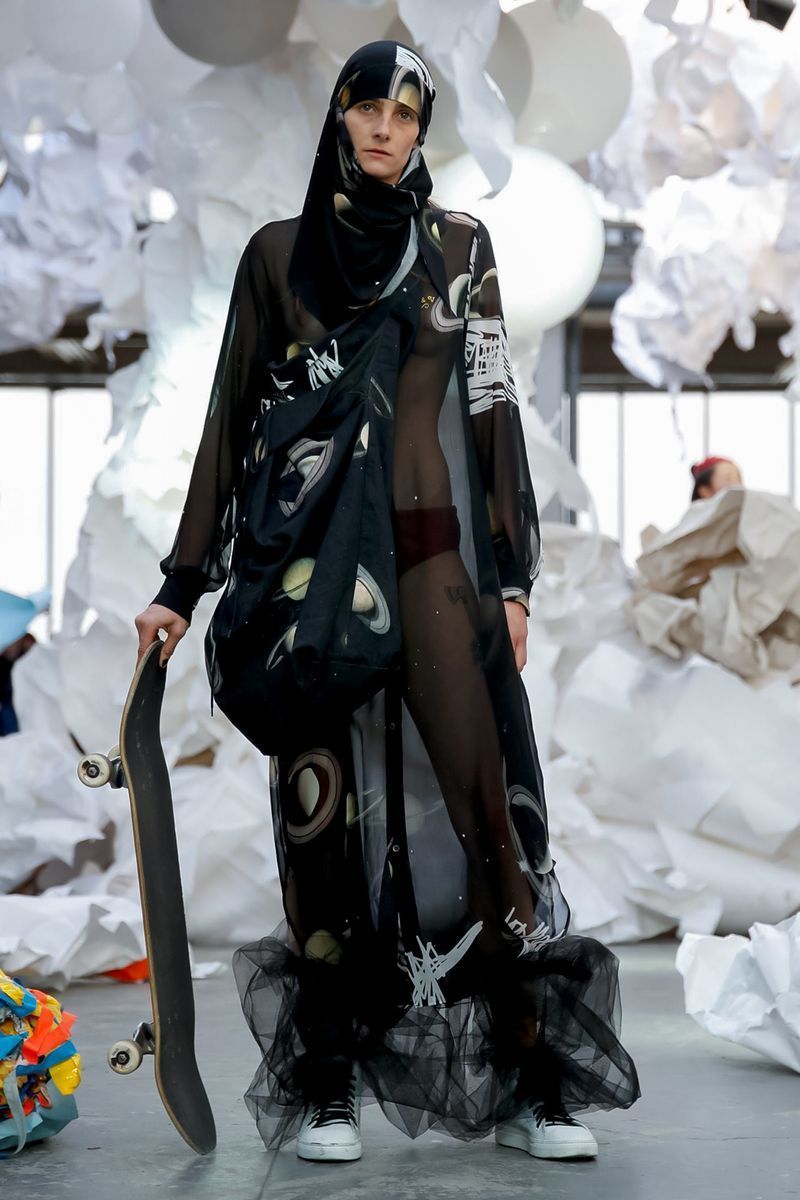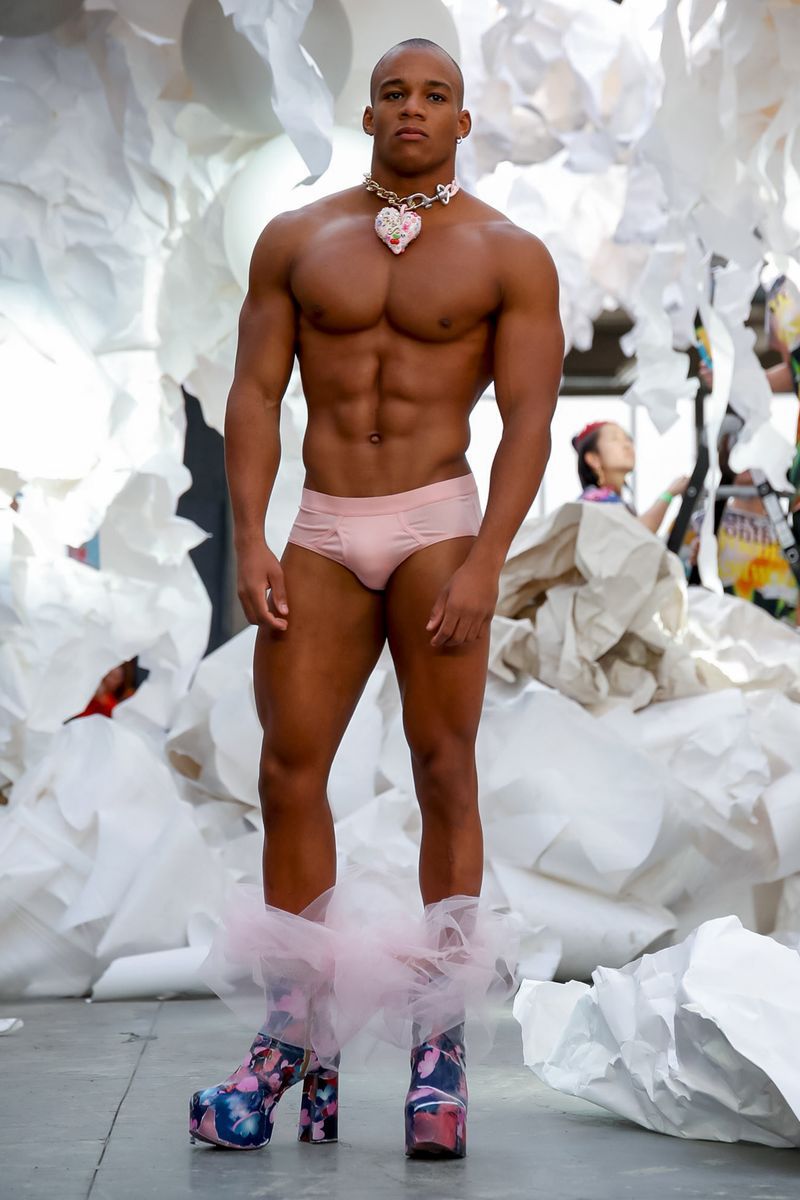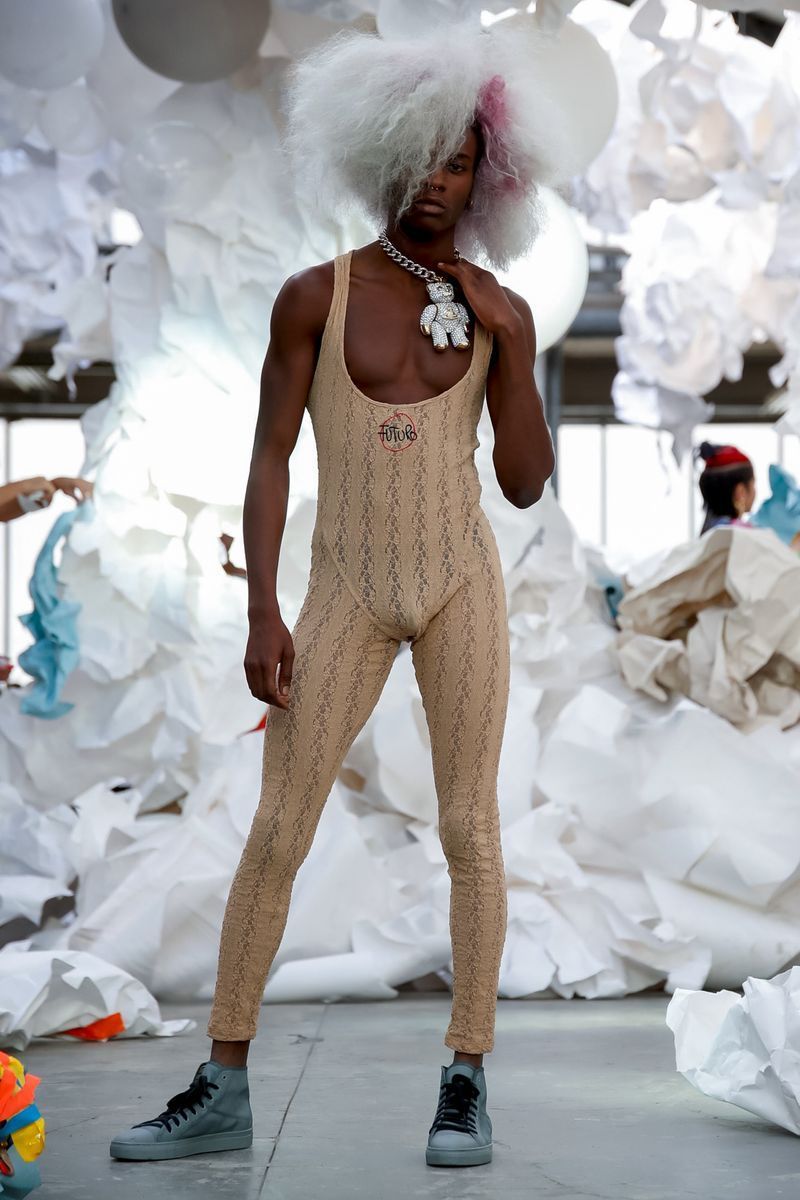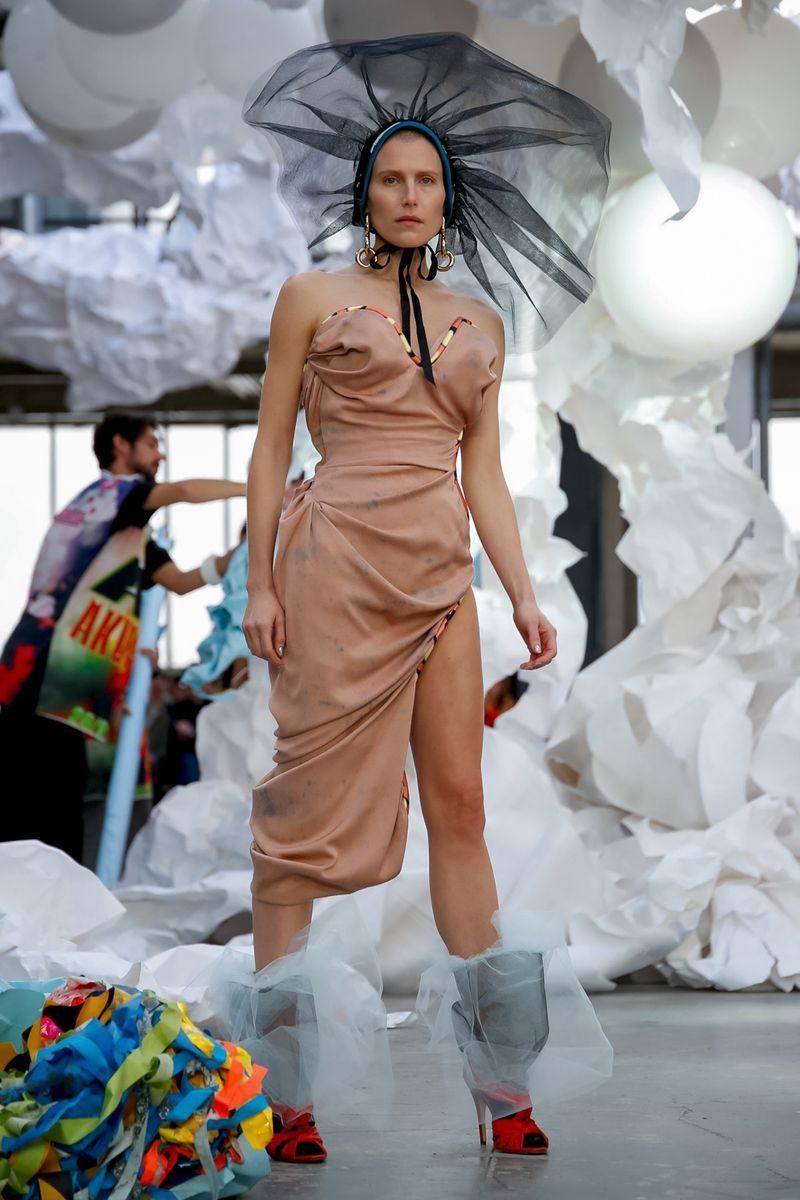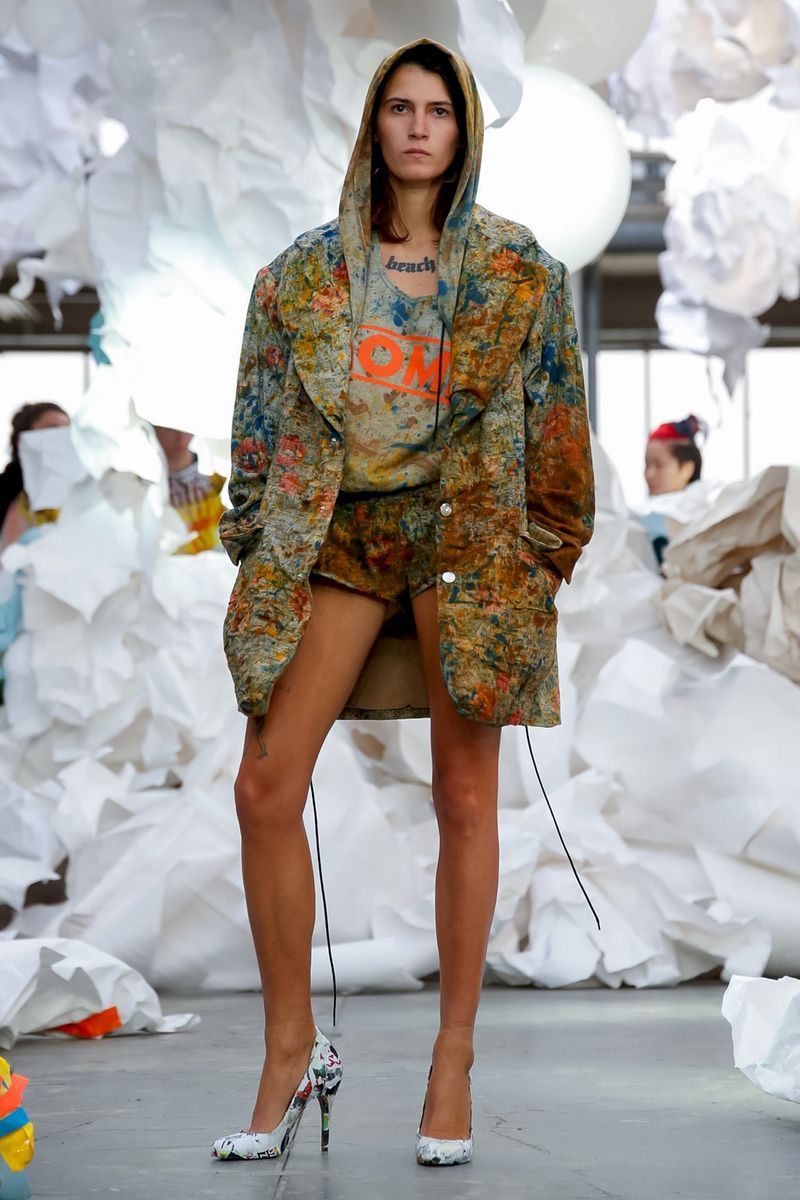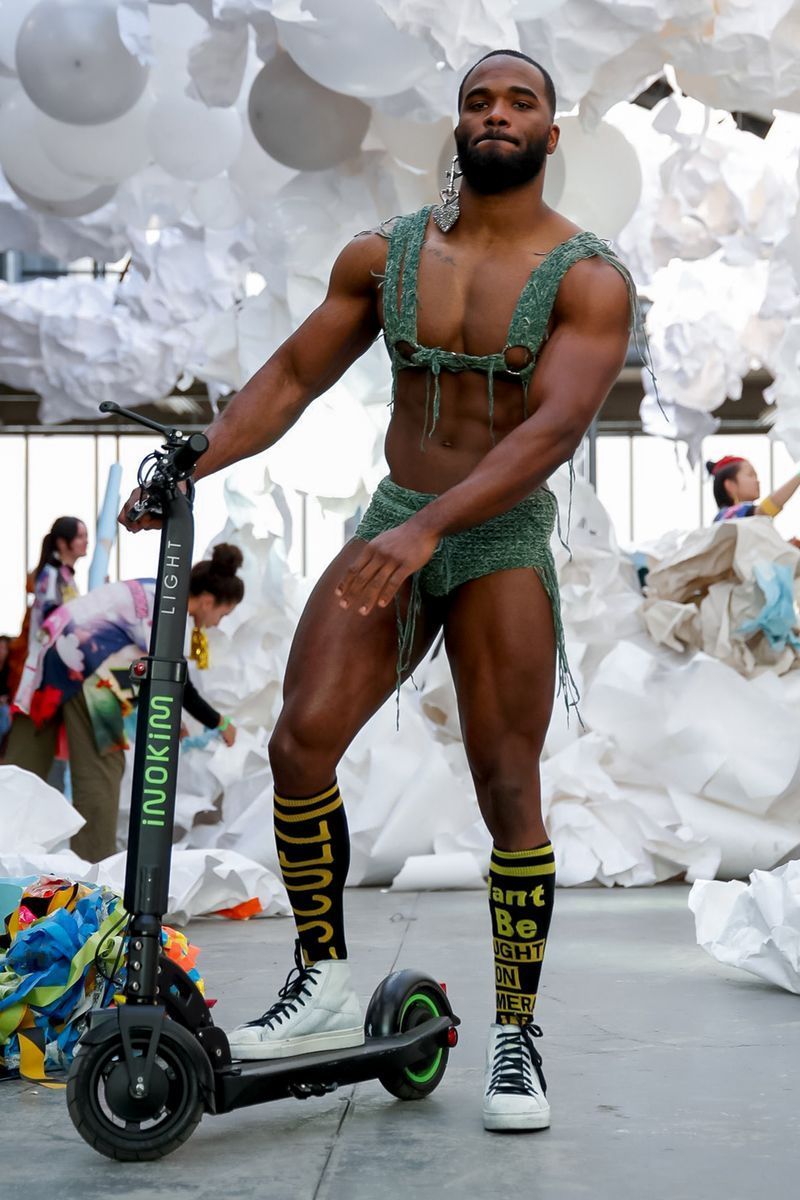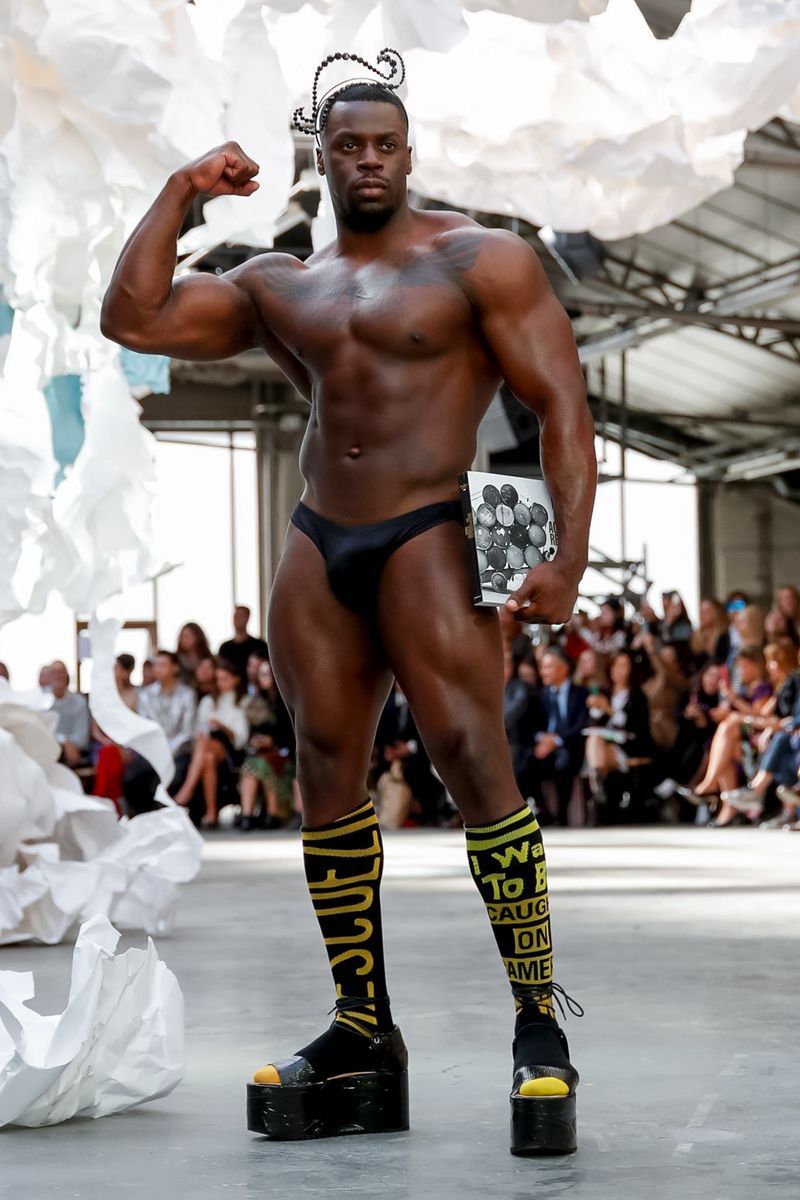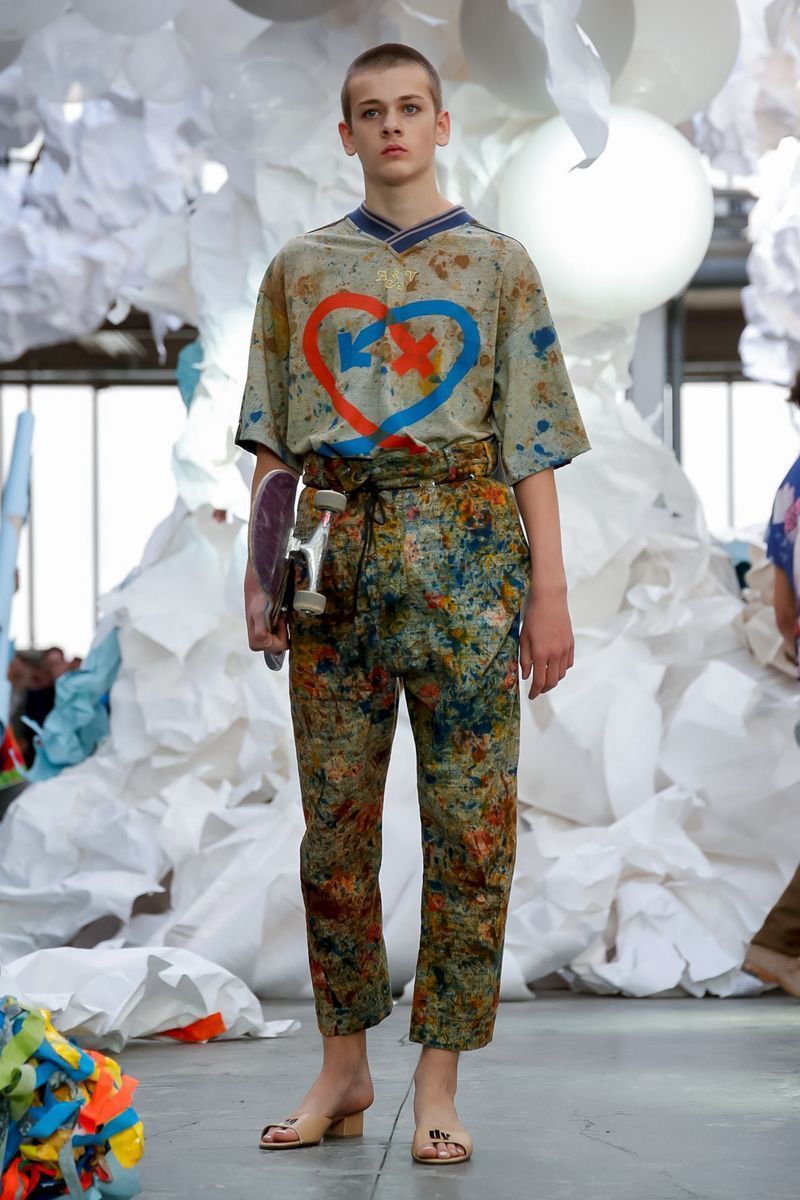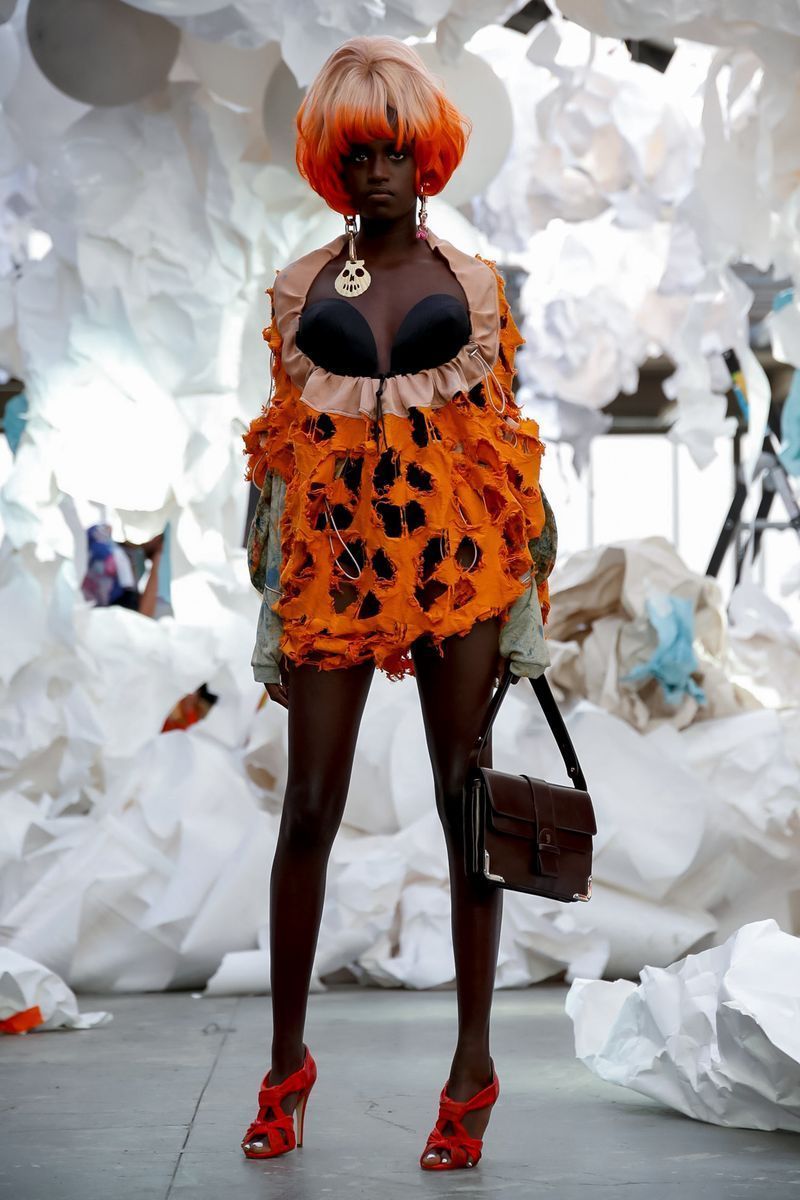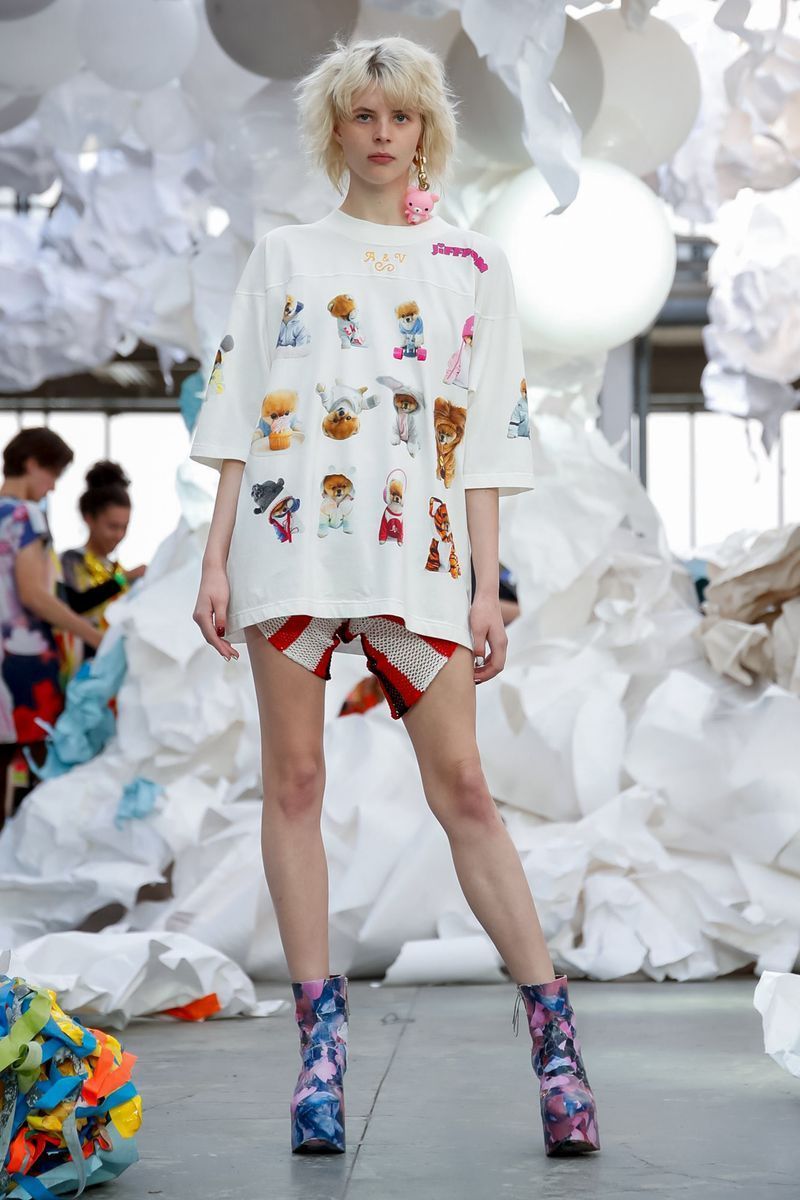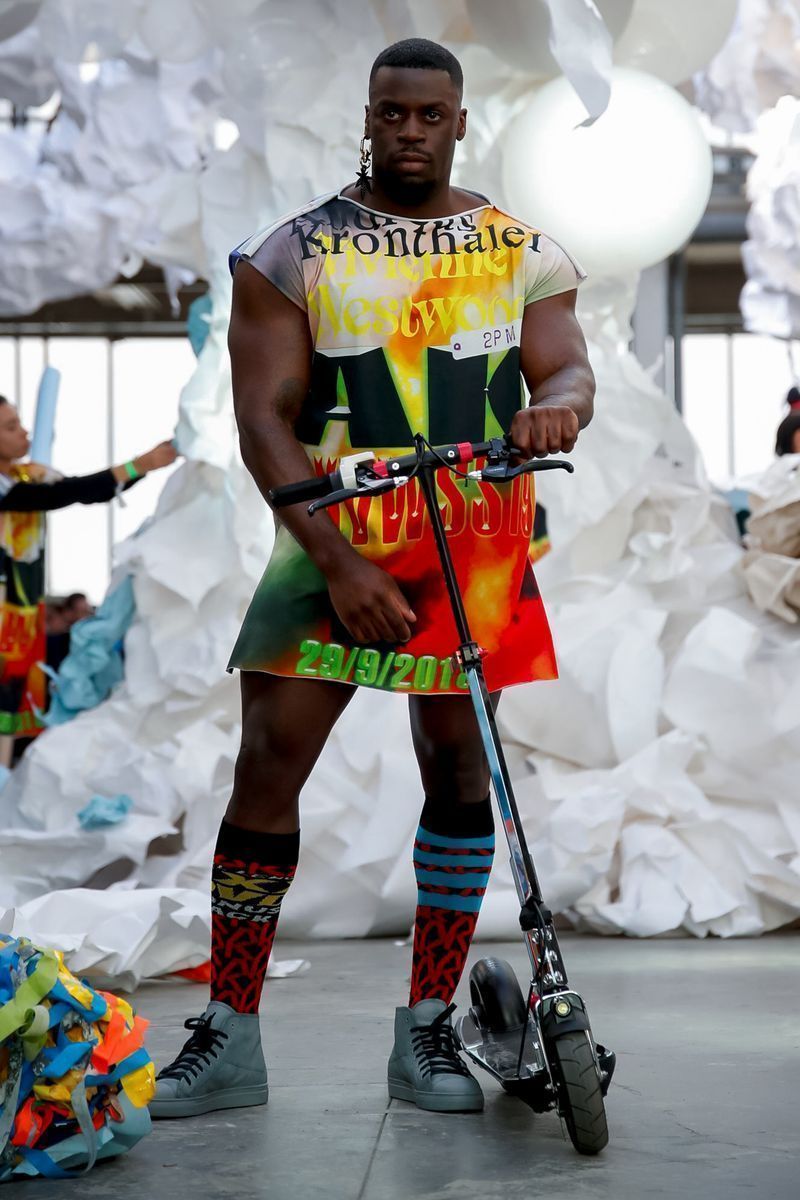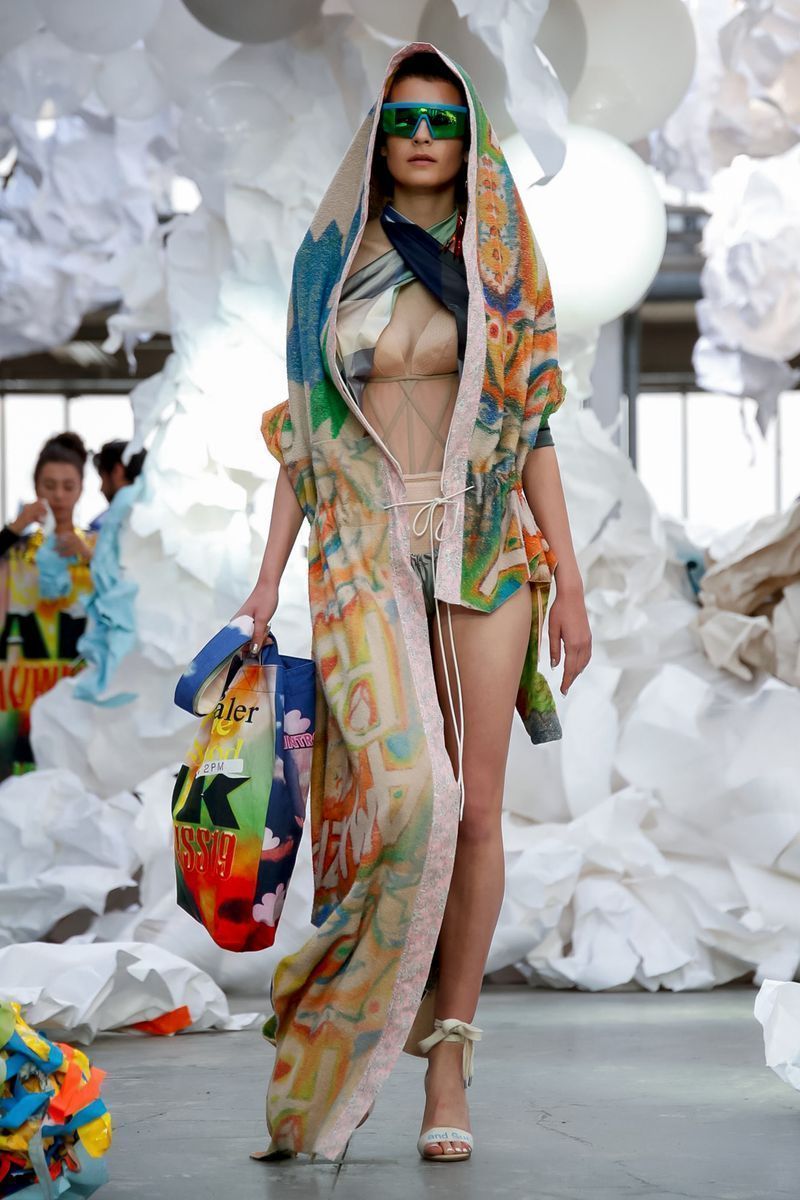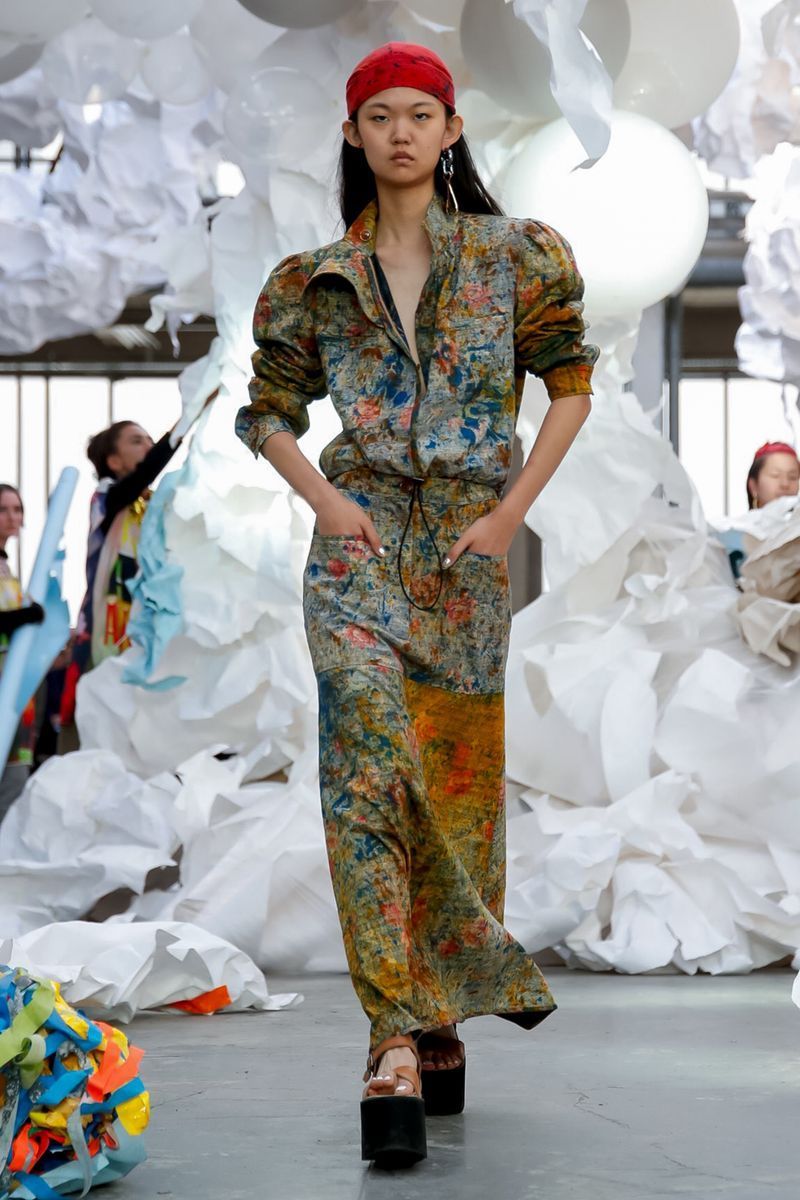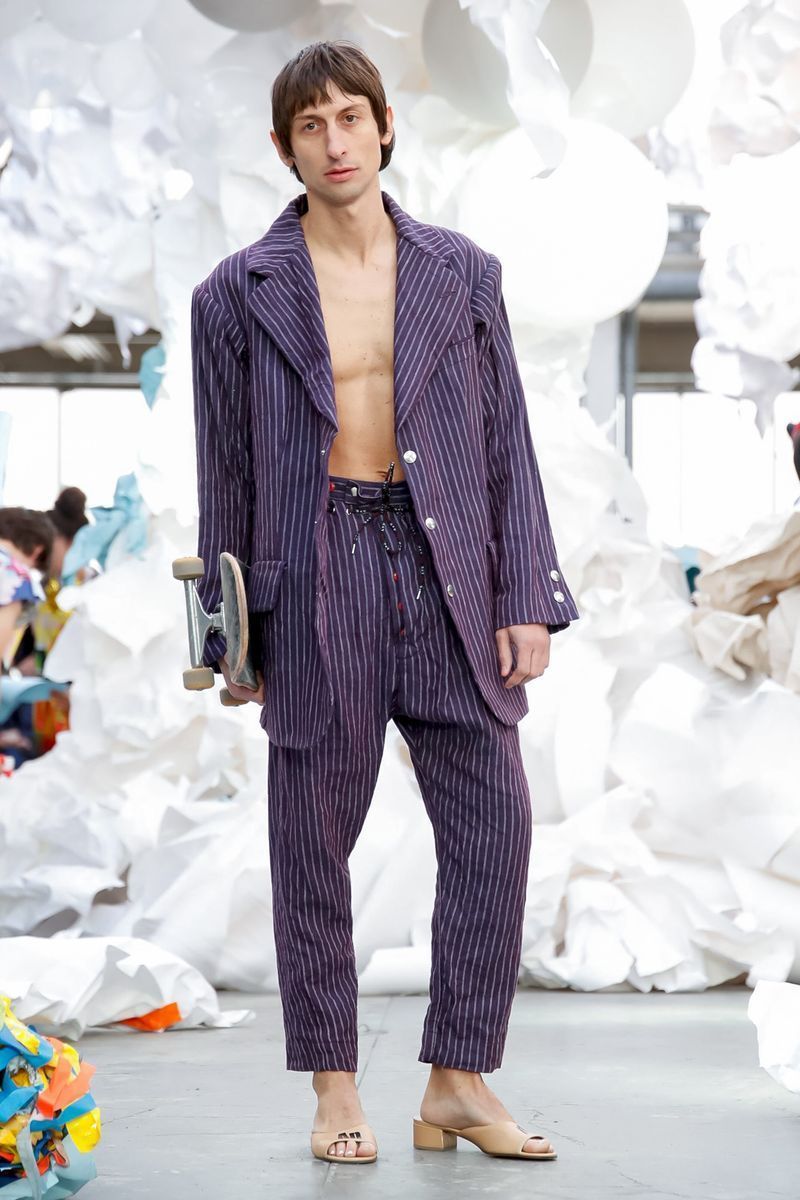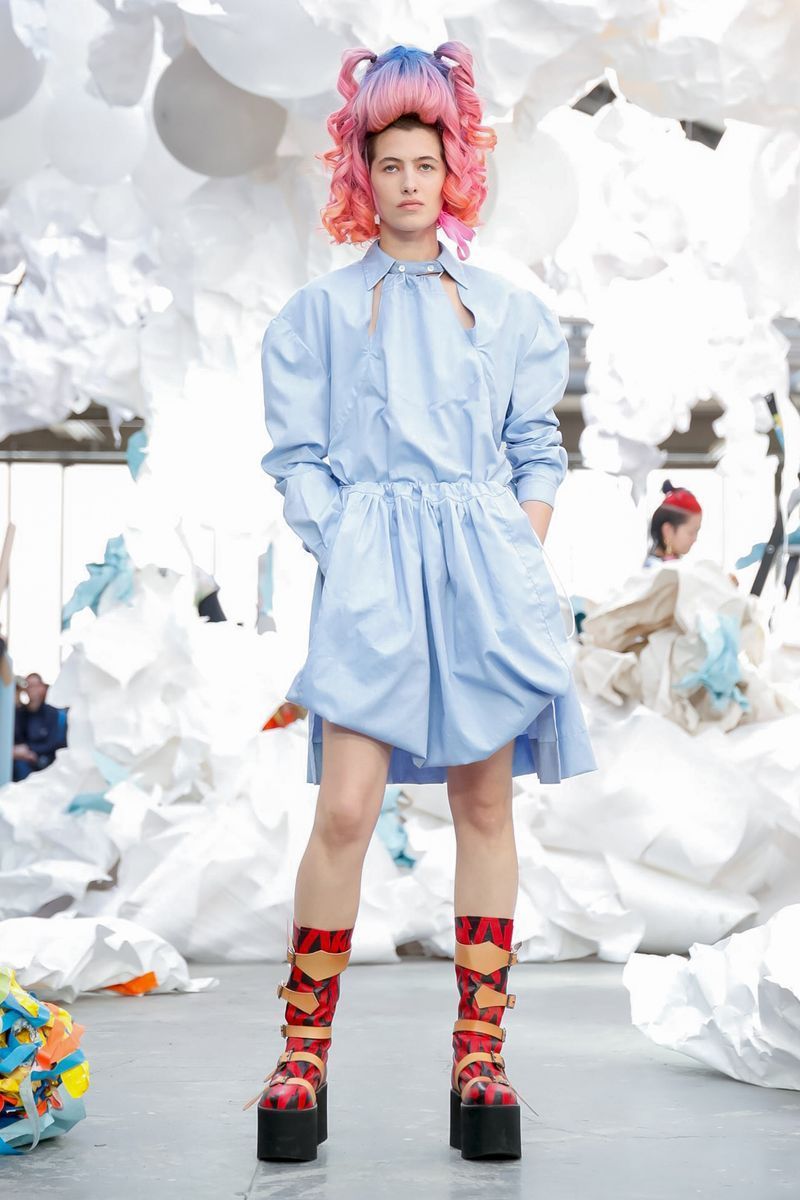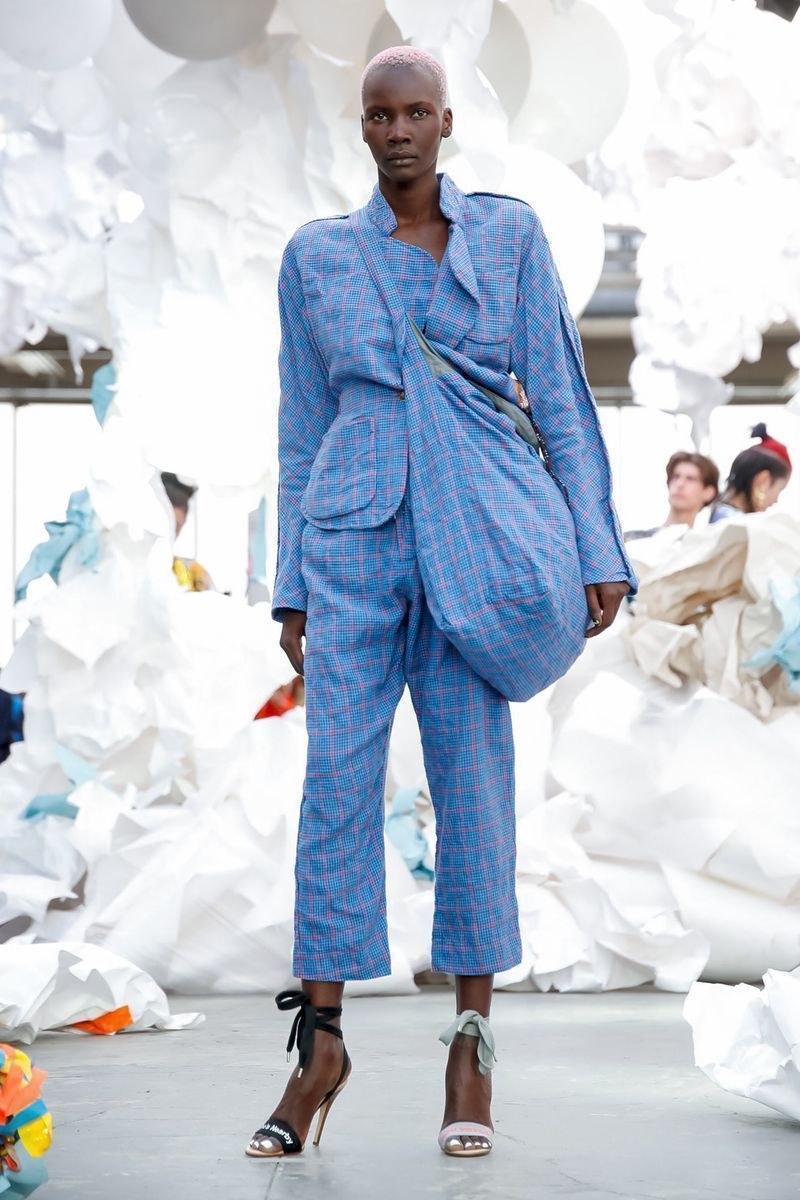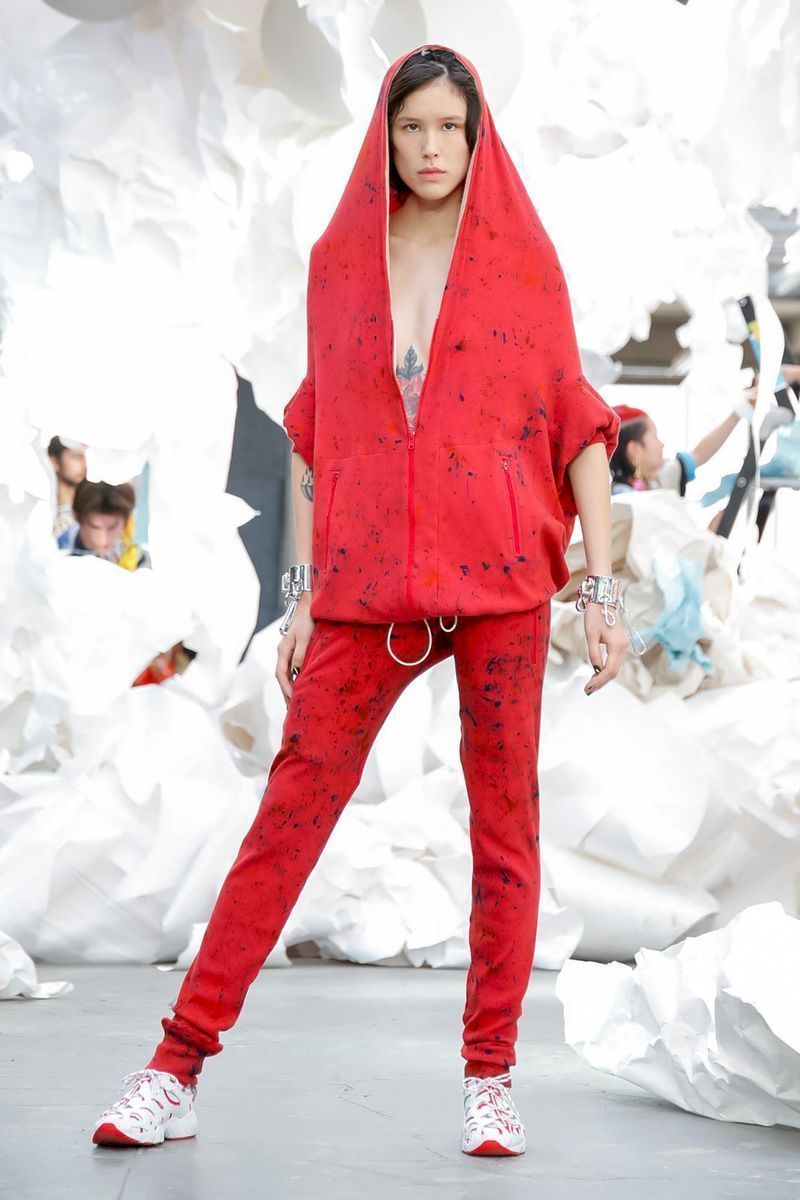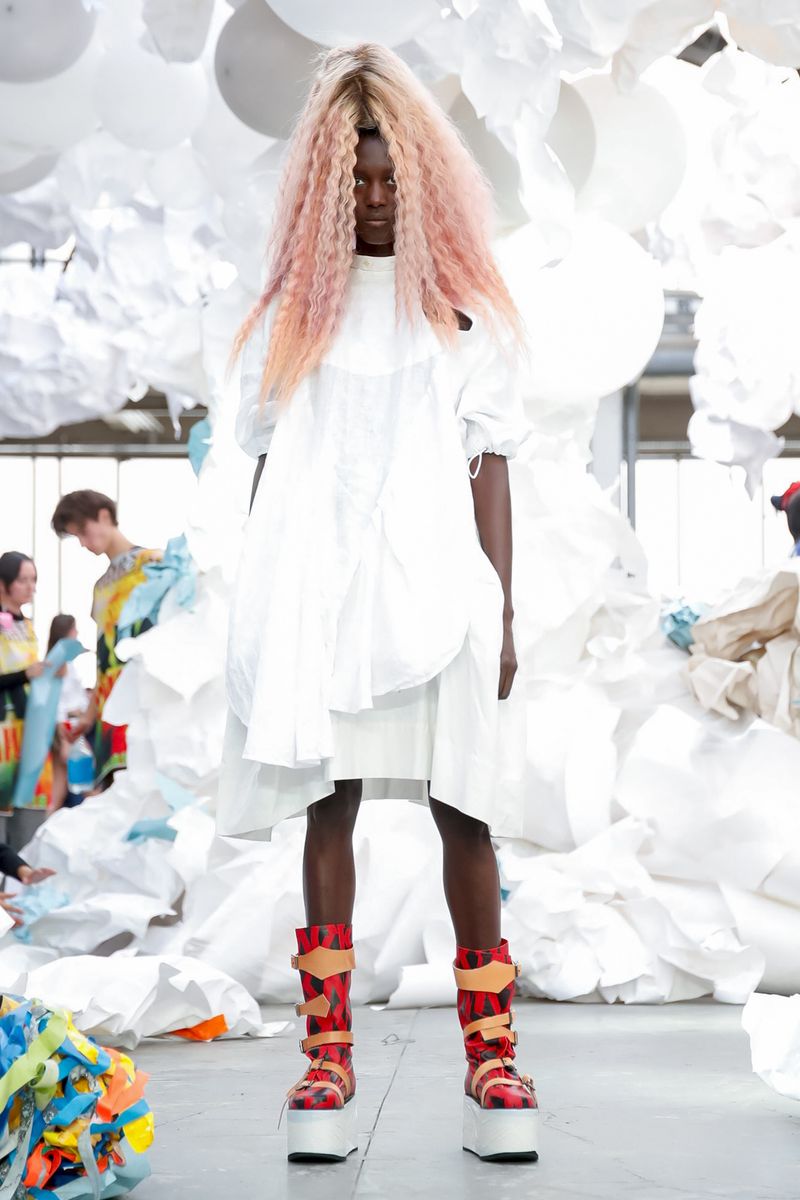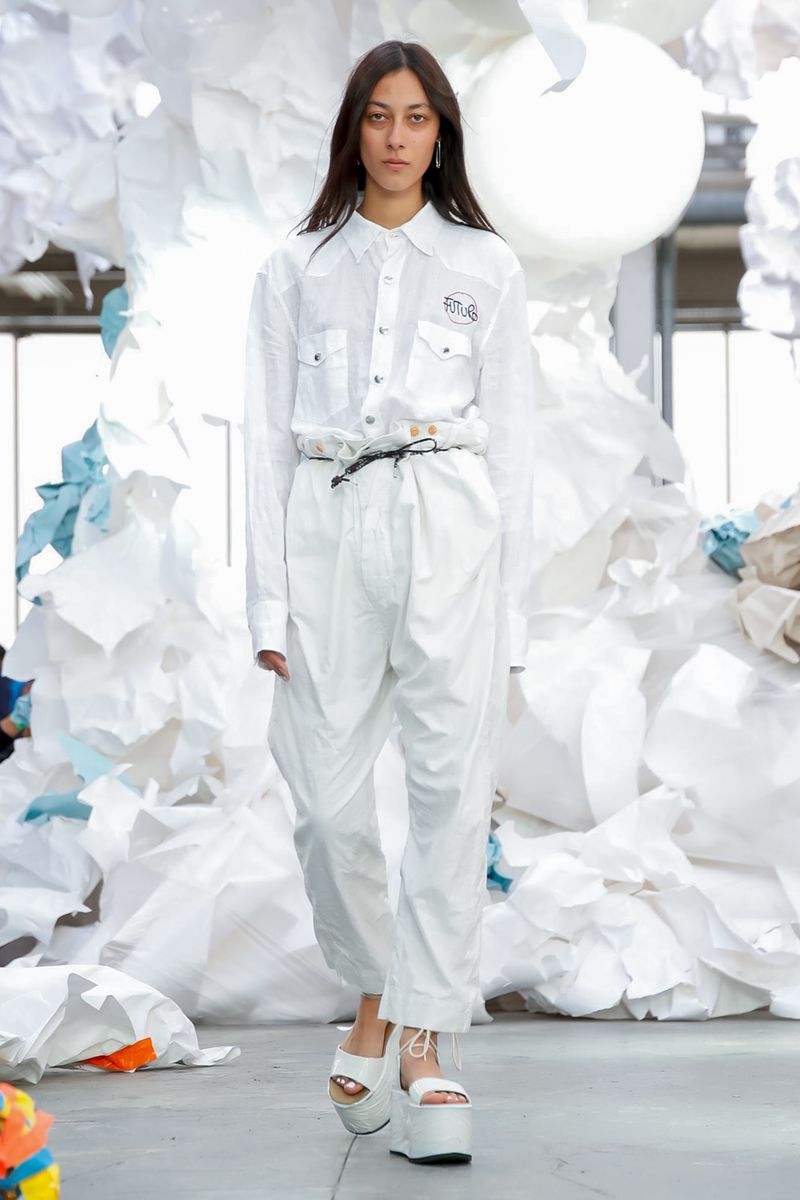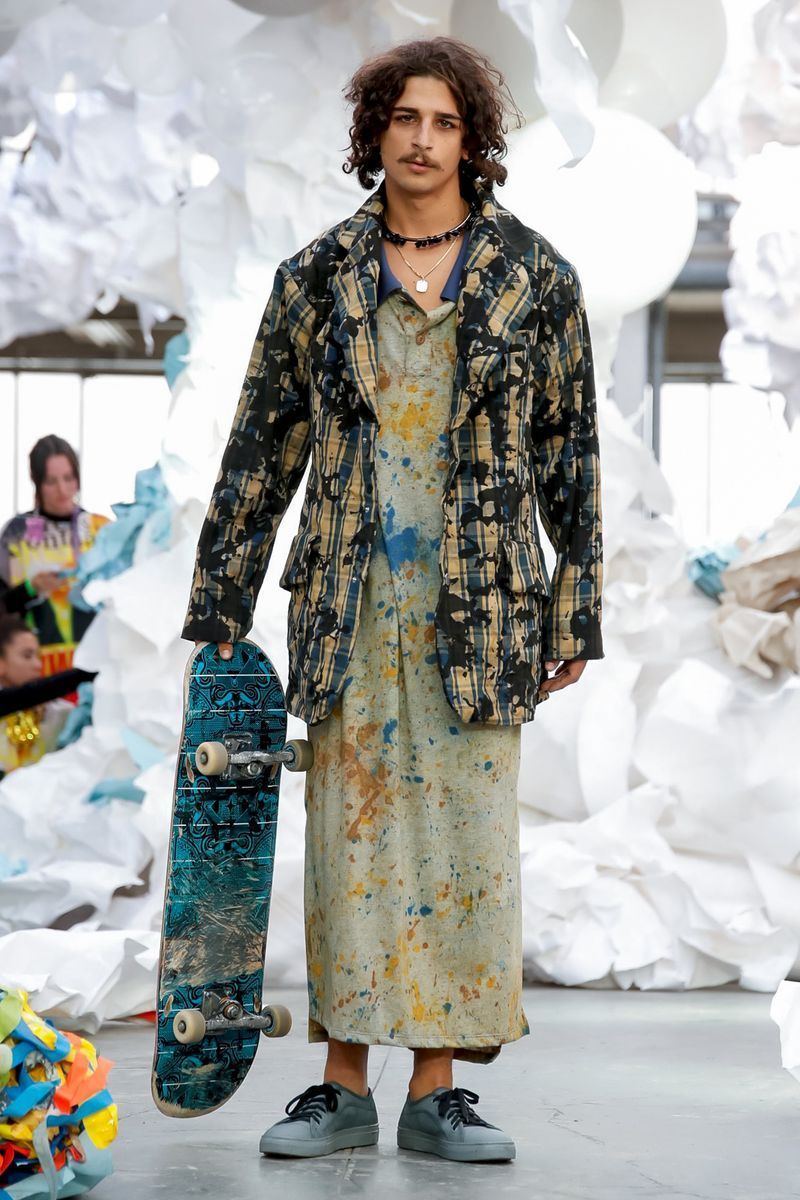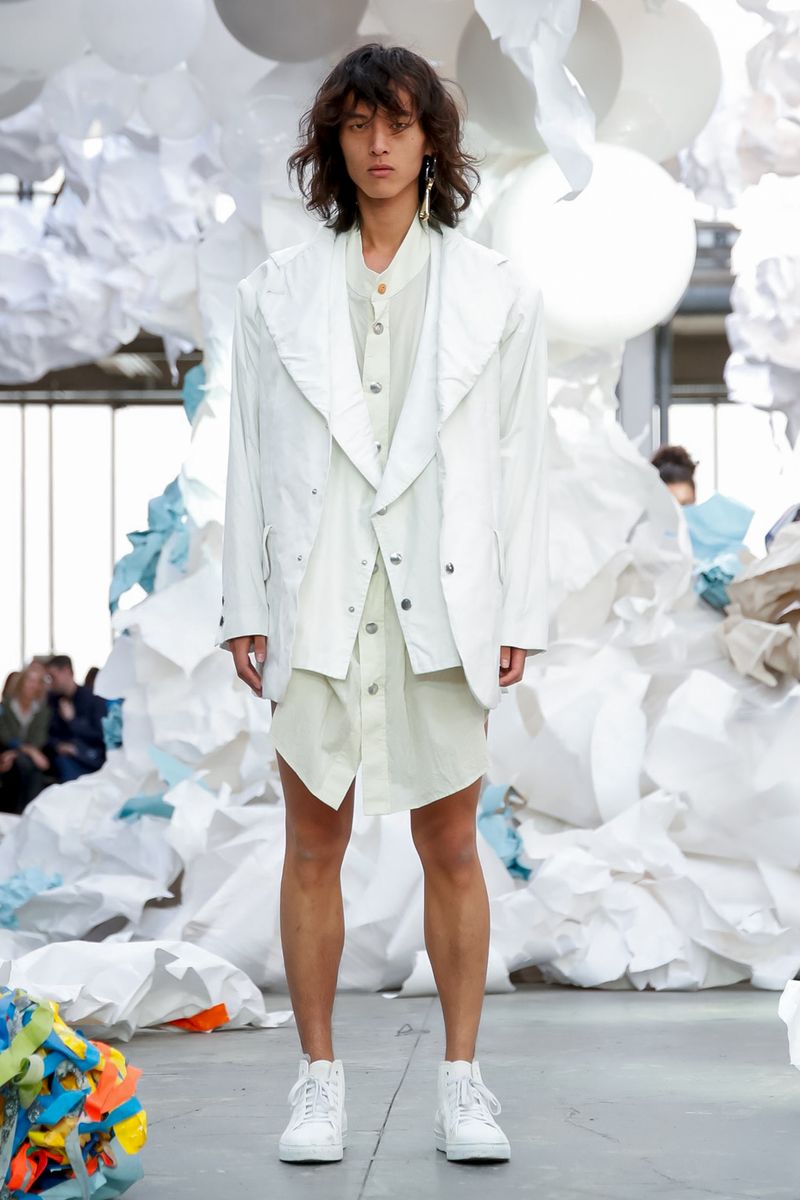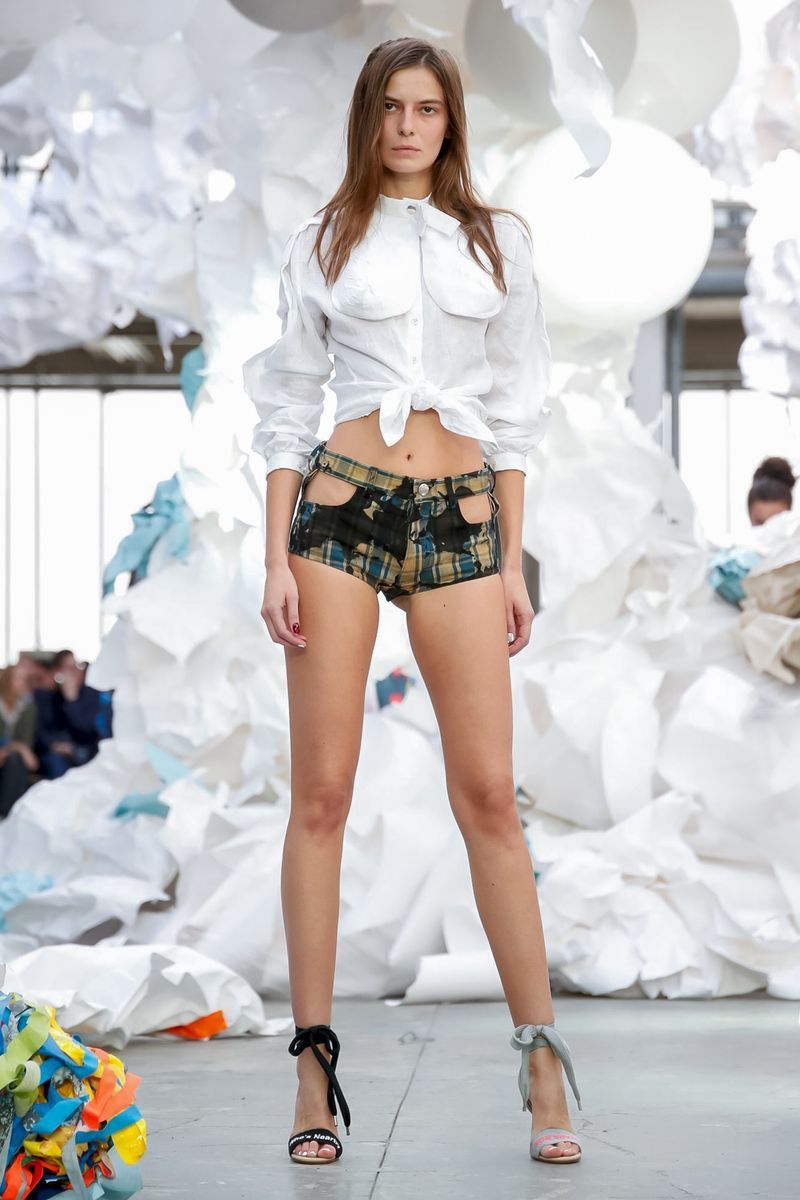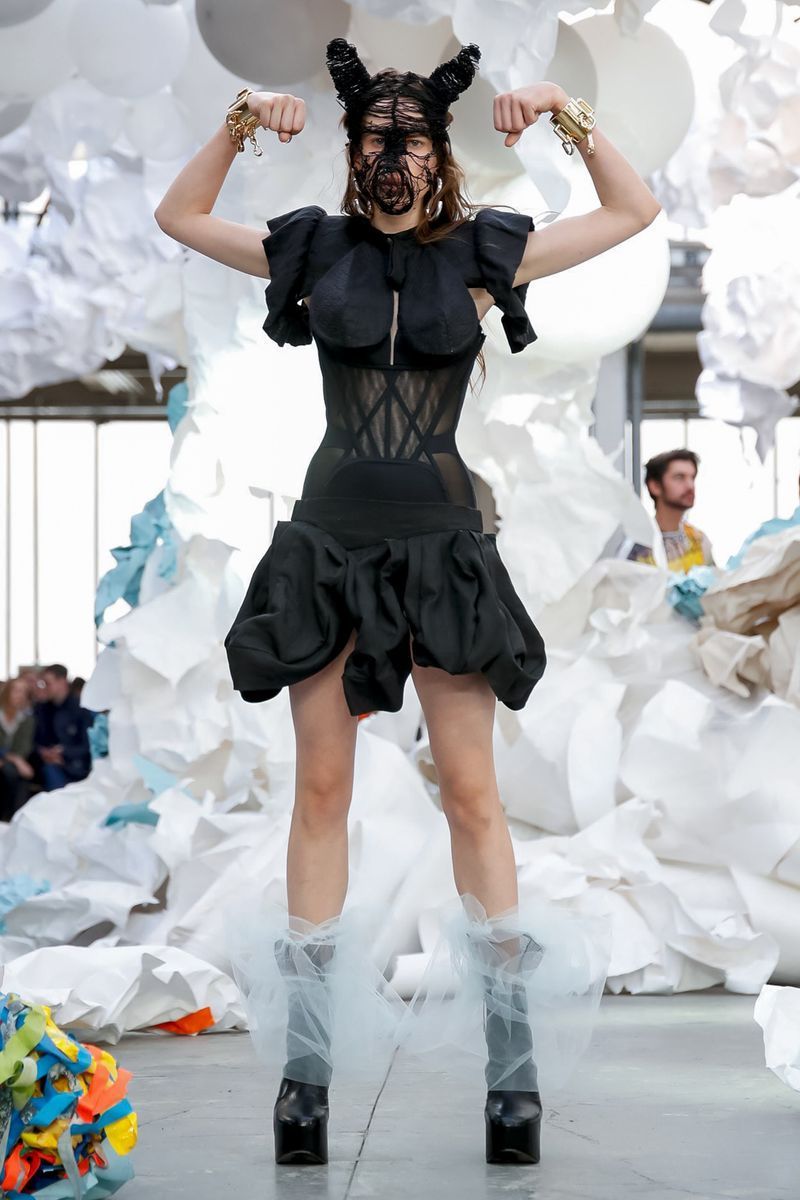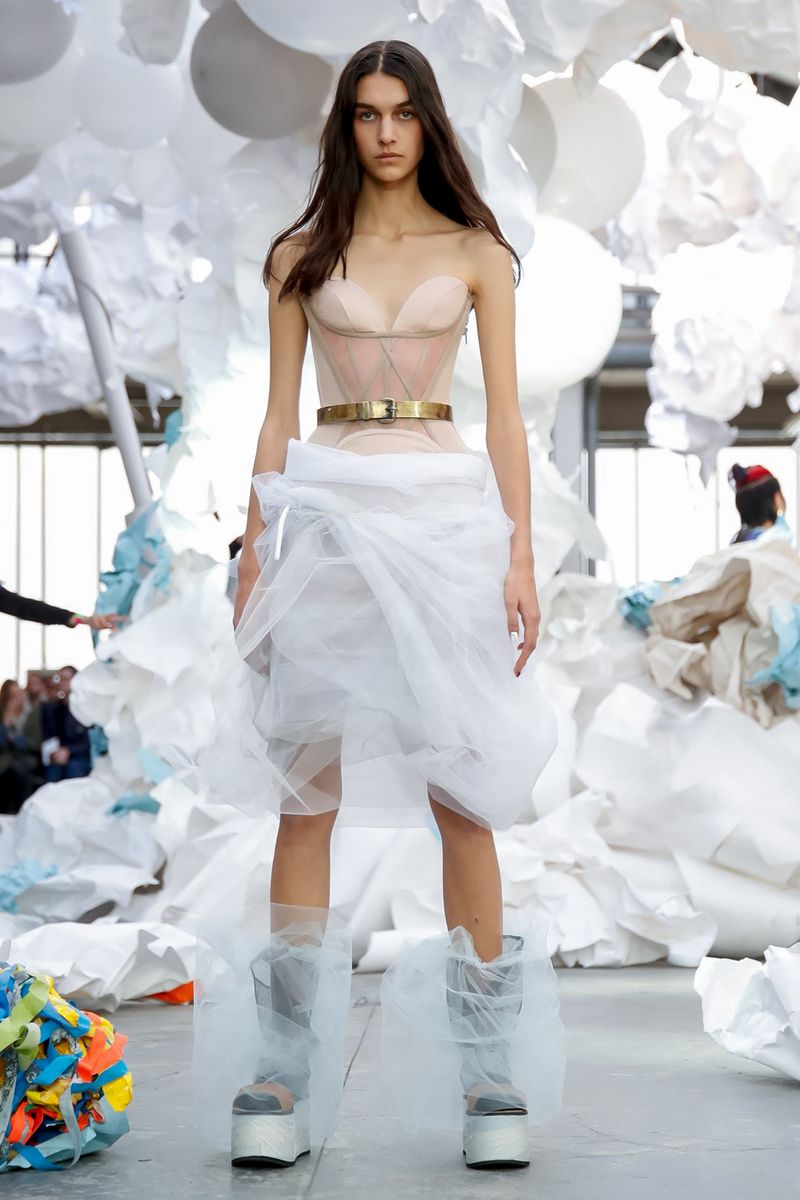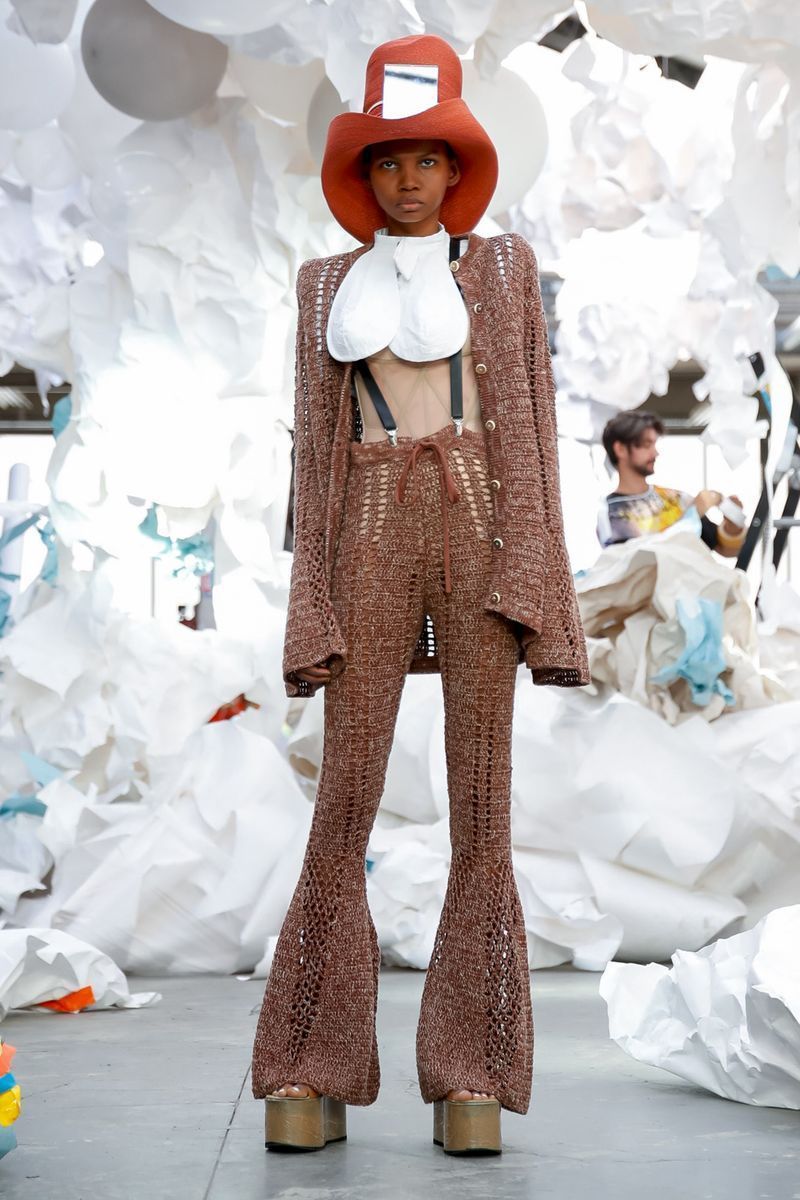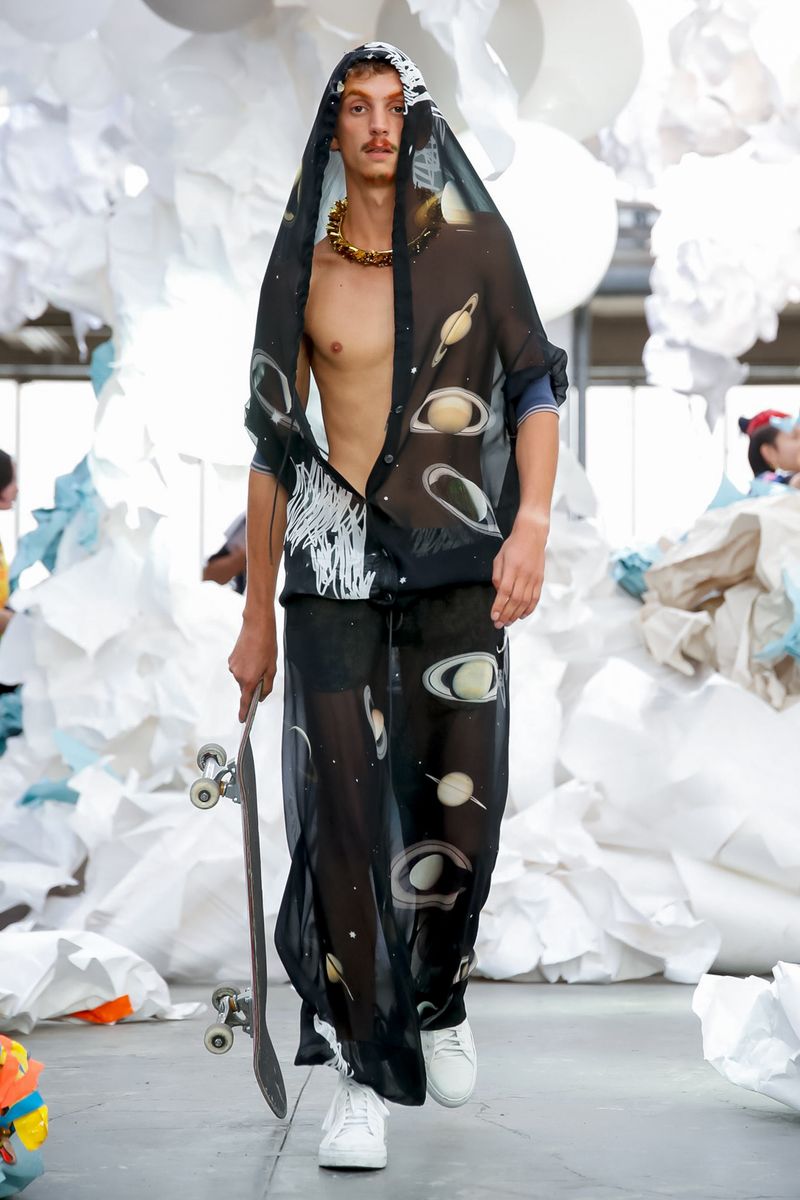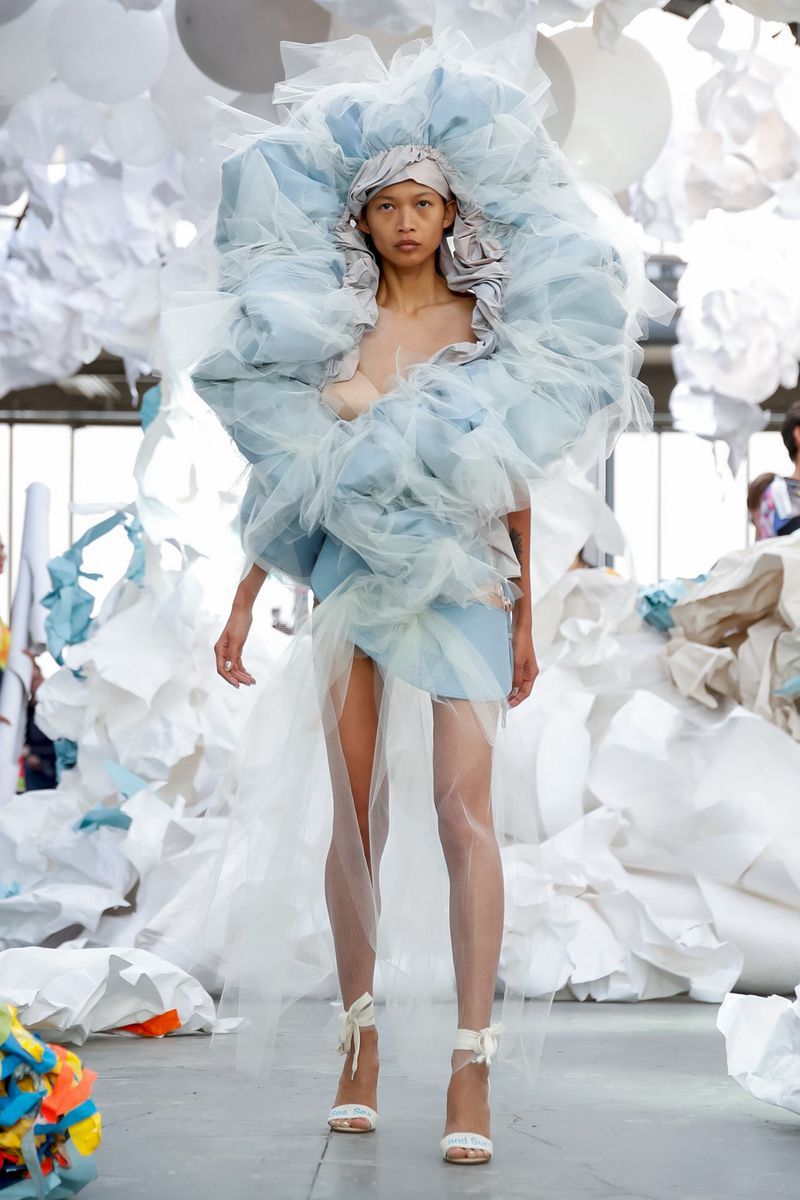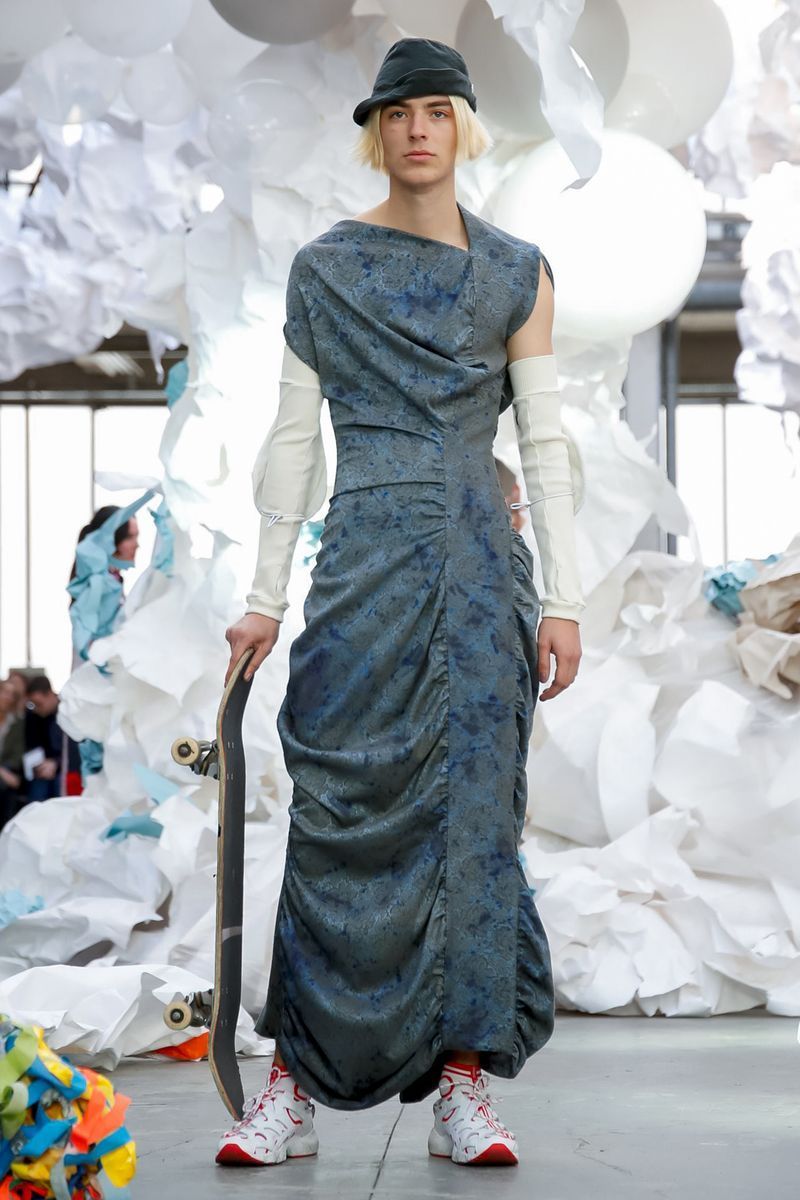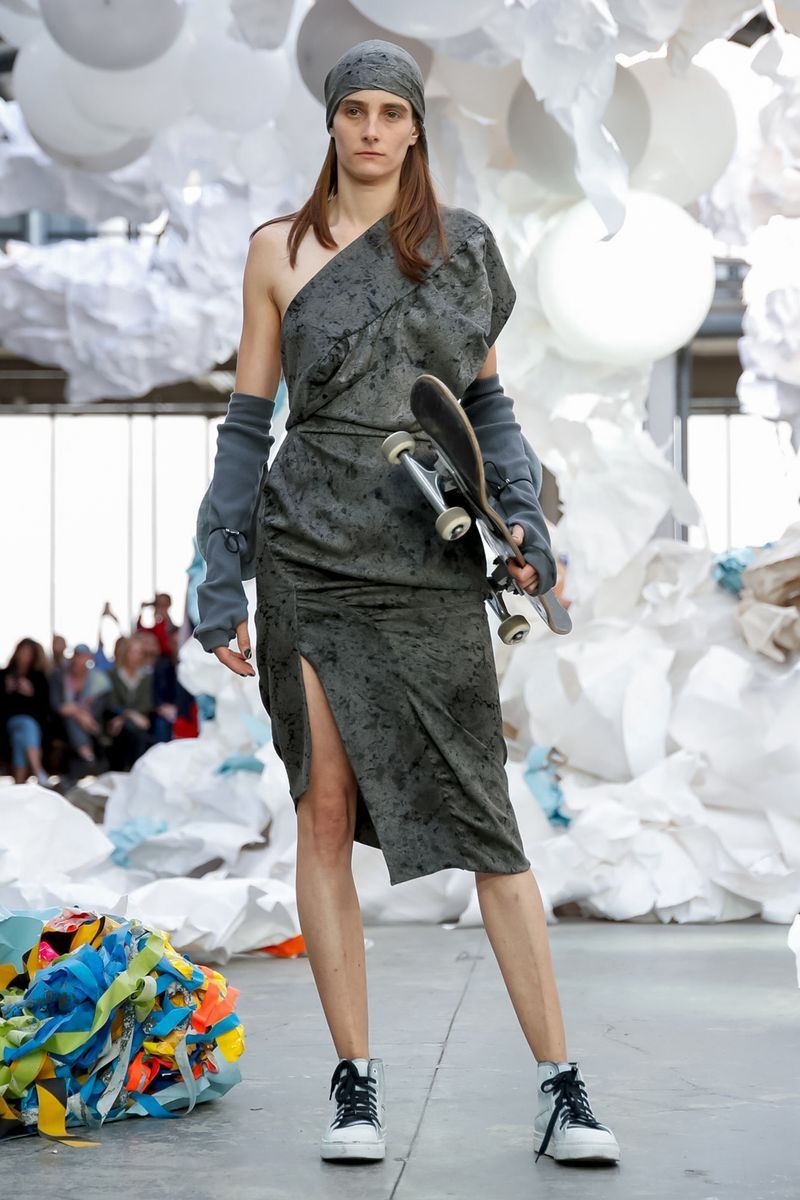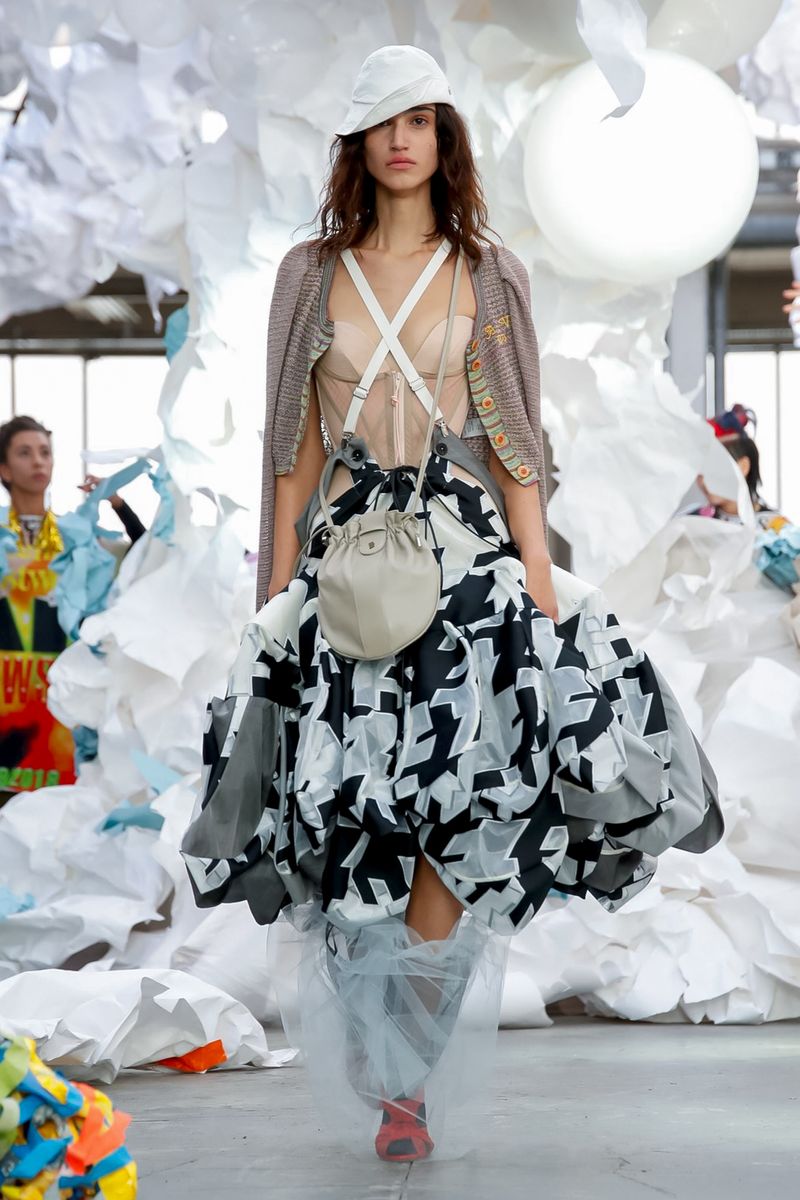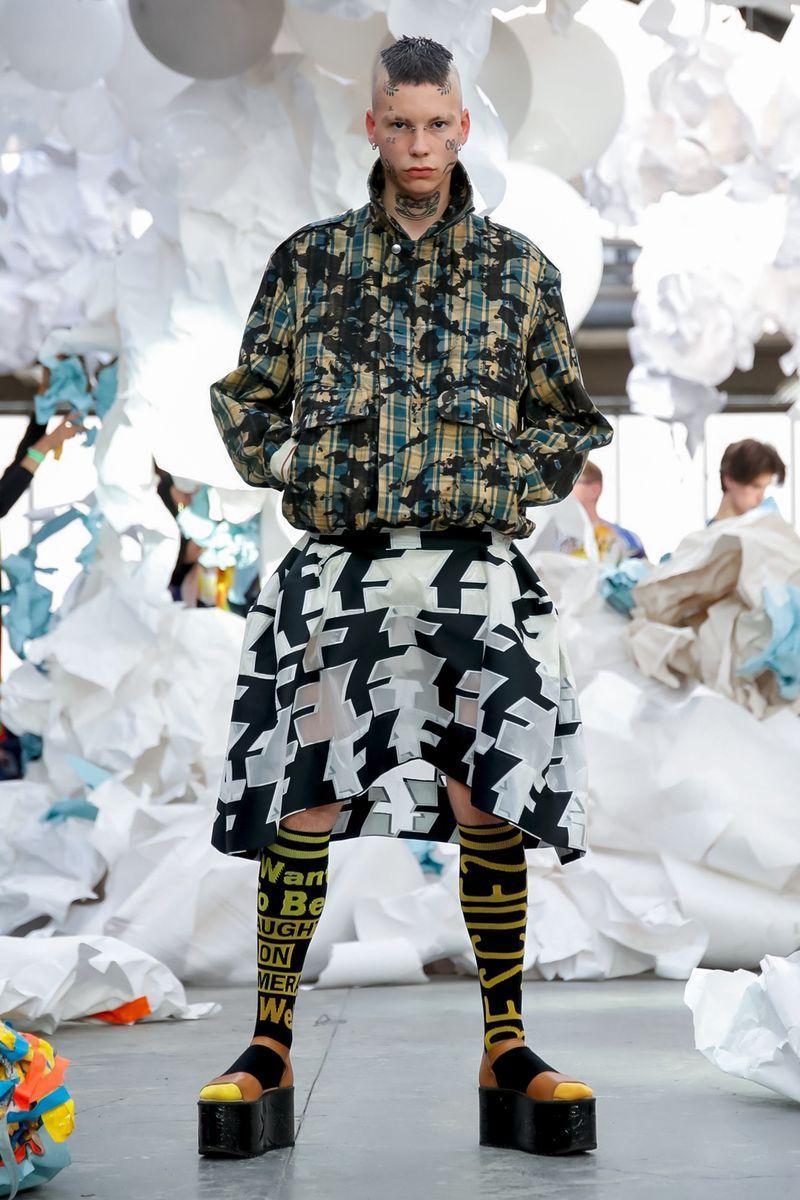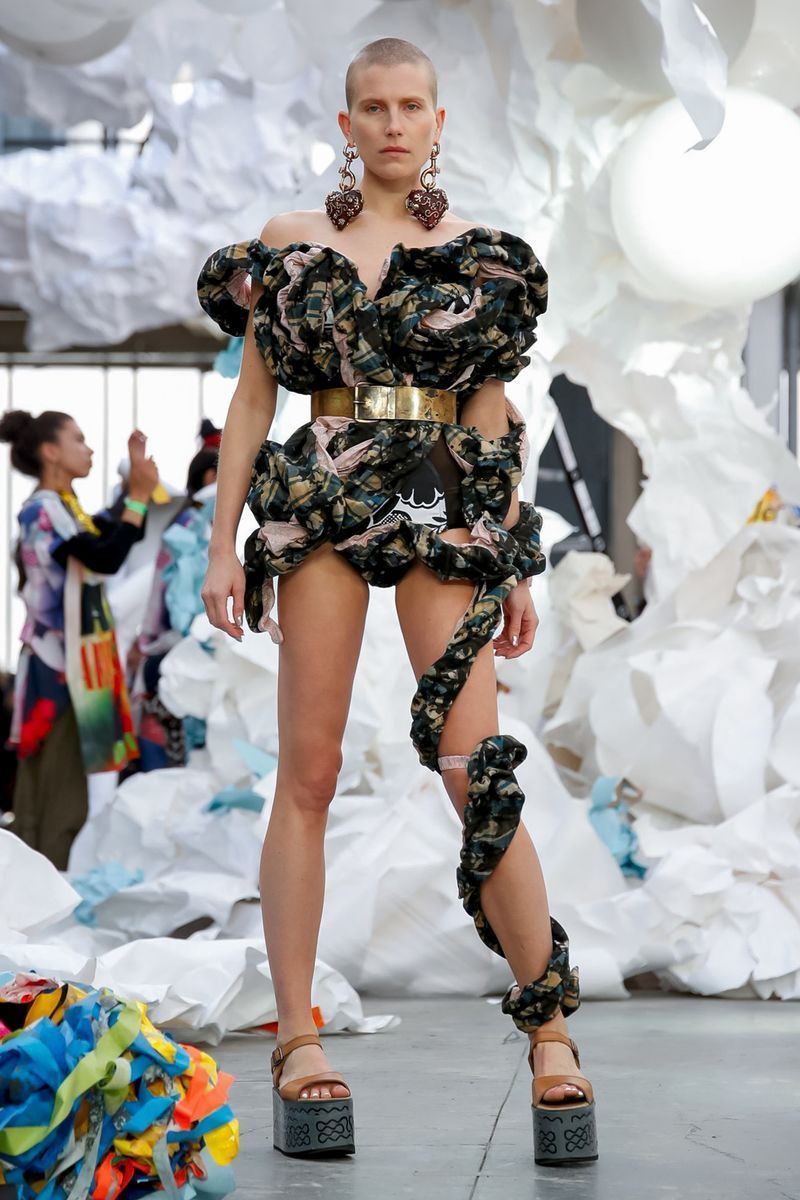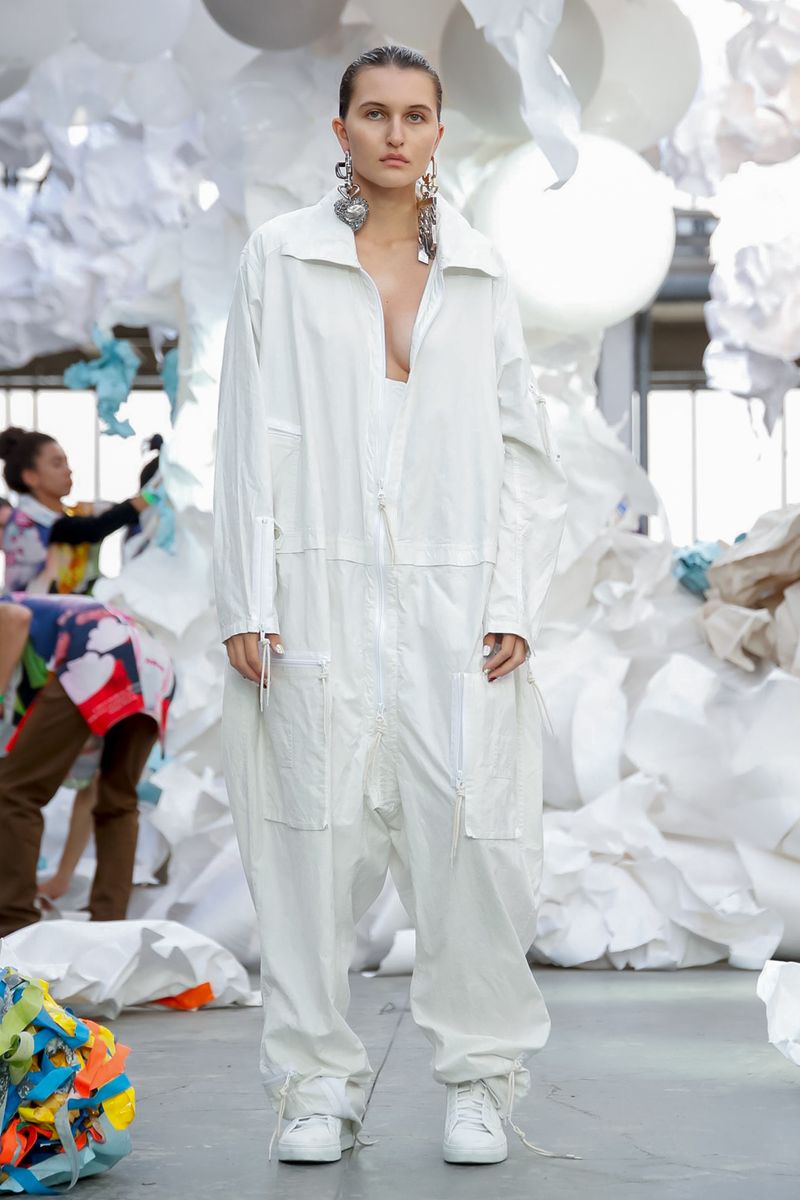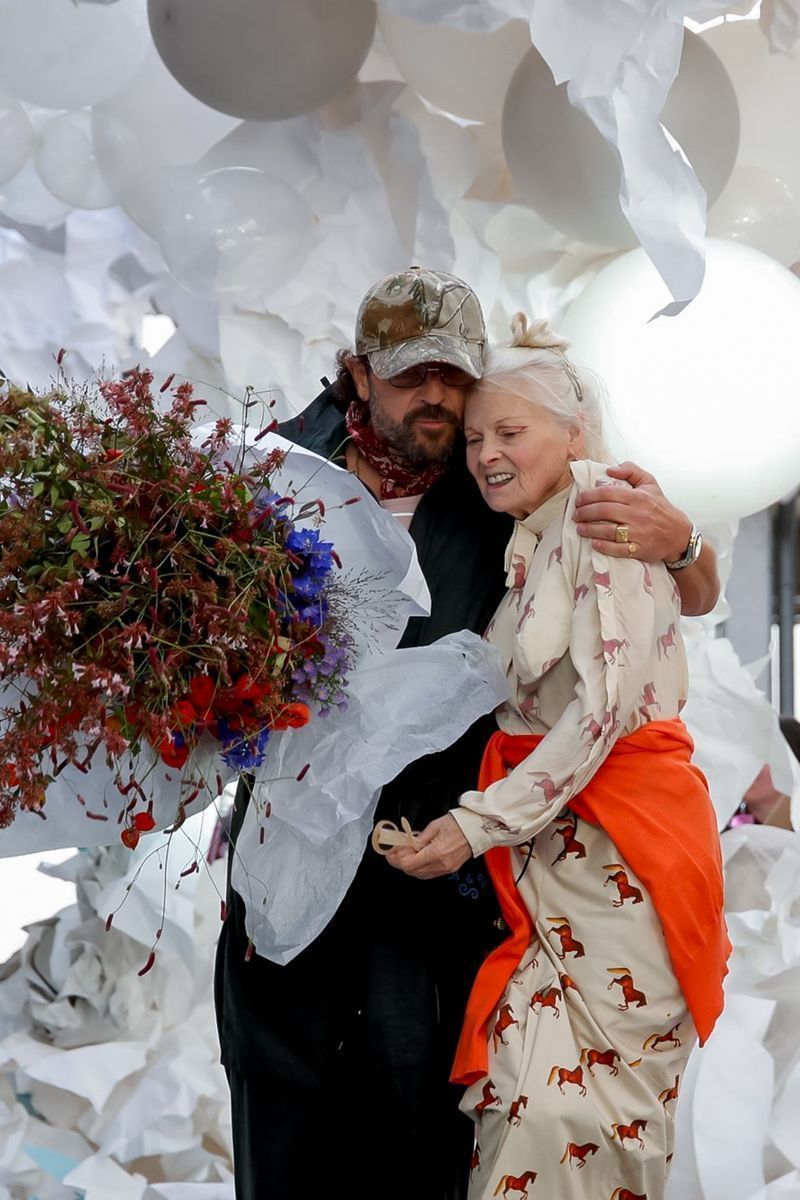 In other parts of the show, a model wore an inverted chair as a hat, but everything breathed the certain imprint typical of the so-called punk mother.
If you want to know more about Paris Fashion Week this link.