READ IN: Español
The suburbs of Paris became the perfect backdrop on which the queen of punk, Vivienne Westwood, showcased her new collection "BORN TO REWILD" for the spring-summer 2023 season.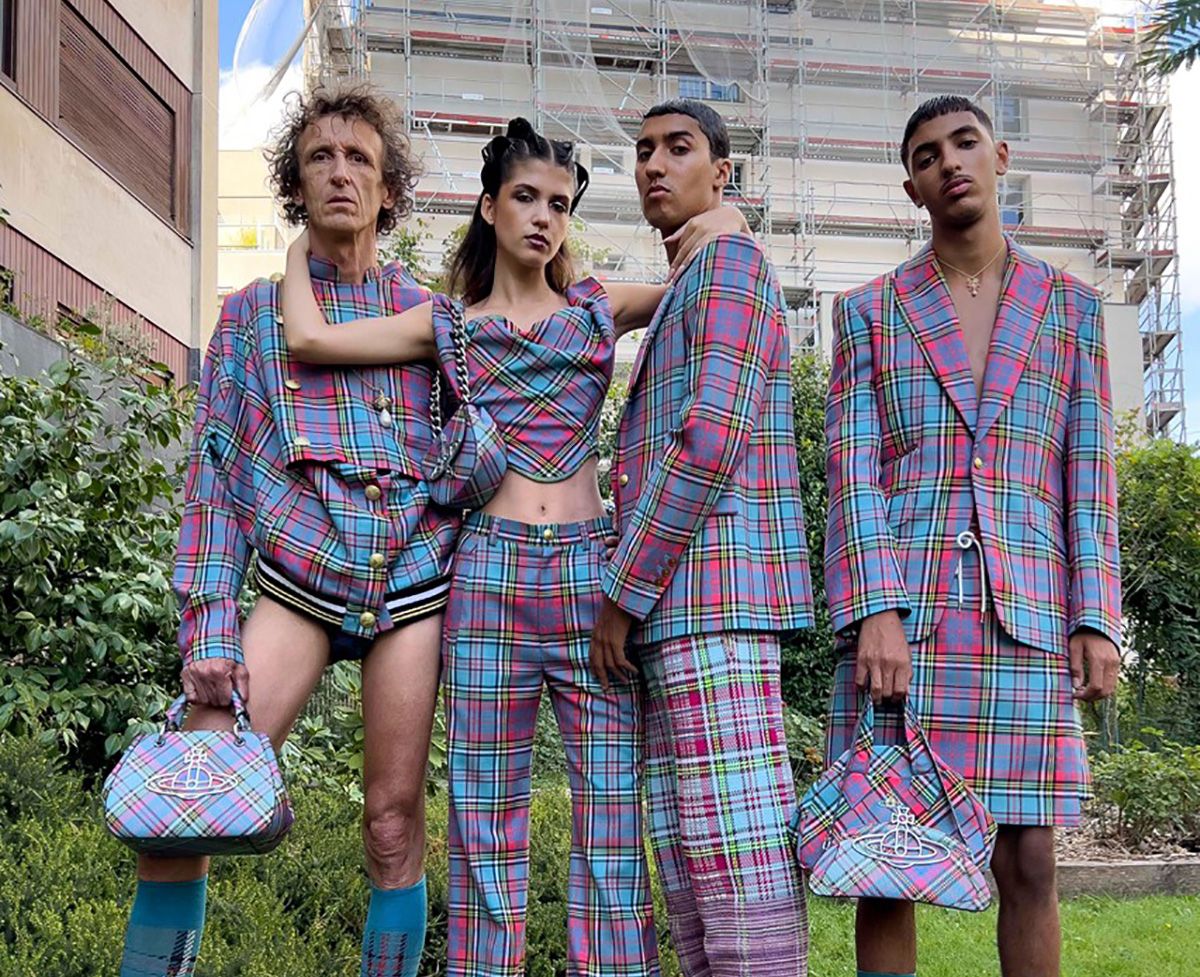 From the streets or the gardens of the city of love, the cult brand was reborn to connect with nature: one of the maxims of its DNA. This construction of a world in balance with the wild and natural was transferred, under the guidelines of the new creative director Andreas Kronthaler, to a series of eclectic garments full of prints, color and emerging constructions.
WESTWOOD <3 ENGLAND
Vivienne Westwood also channeled through this collection her own tribute to the Queen of England, following in her affectionate wake towards the history and tradition of her country. Something she made clear in the presentation notes, underlining her respect and admiration for the late monarch.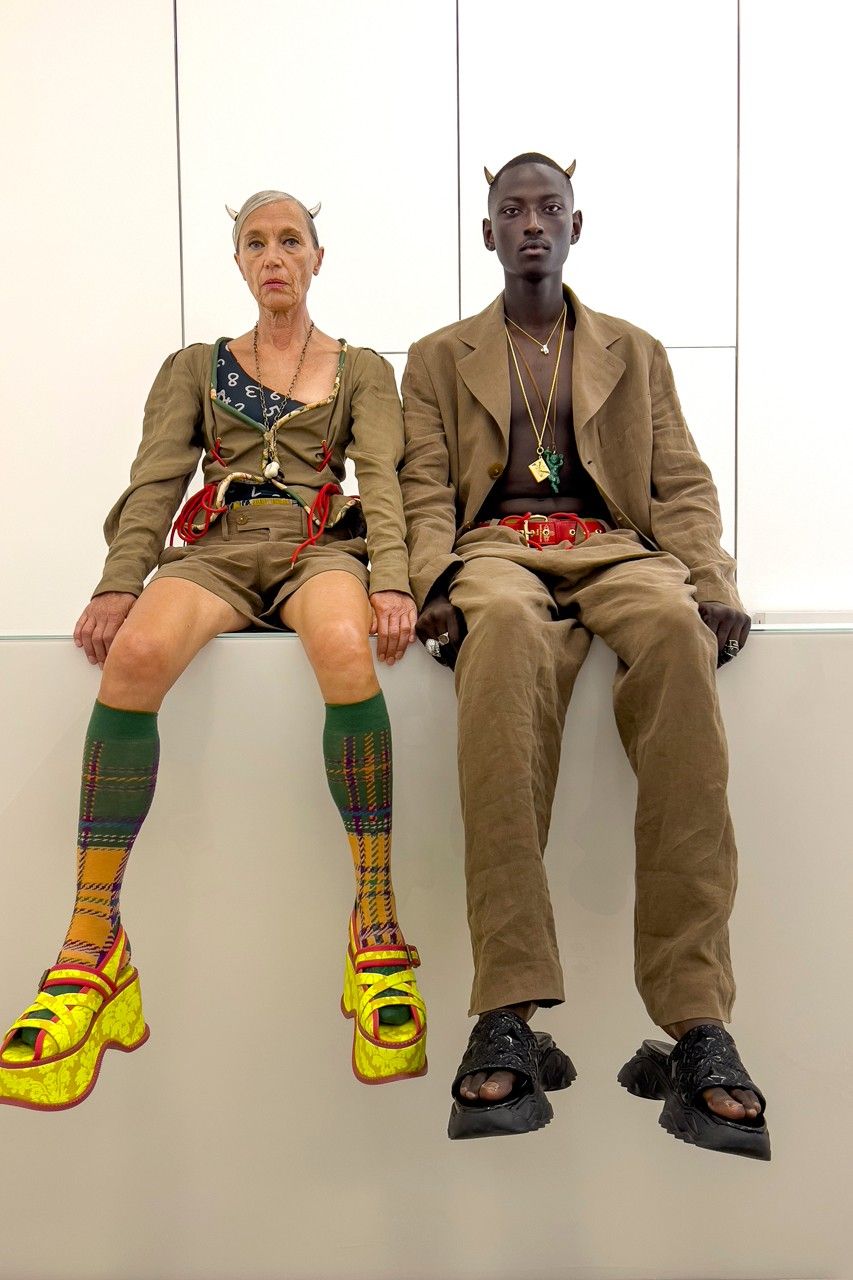 The collection itself materializes as an arrhythmic dance of prints and low-impact fabrics ranging from embroidered denim or tartan to avant-garde jacquard tailoring suits. The queen of hearts also invades a series of printed sweatpants within the casual or street spectrum of the proposal; while on the other side, we can find tailored black suits, draped dresses with sweetheart necklines or structured sets in dark denim and/or pinstripe.
Eighteenth-century men's and women's fashions merge fluidly throughout this series to create looks from dawn to dusk, projecting W.W.'s new punk as it revives its iconic "Born in England" slogan and recalls British military history with a double-breasted jacket.
In connection with the brand's eco-futuristic philosophy, "Born to rewild" is also intended to support the Rewilding Britain organization, focused on the fight against climate change. Westwood then partners with this British institution on a series of projects and fundraising, once again closing its ethical and aesthetic circle with which it has revolutionized fashion.