READ IN: Español
 Walmart, the U.S. multinational, has filed a complaint with the U.S. Patent and Trademark Office claiming that Yeezy has copied its logo.
We don't know how he does it, but Kanye West always creates controversy with every move he makes. This time he is confronting the department store giant after, curiously, Yeezy 's logo is too similar to Walmart 's logo. The latter claim that "their image will be harmed by Yeezy's registration, as it is too similar to the lightning logo that has been their trademark since 2007." Thus, they have gone to the Patent and Trademark Office and filed a complaint.
On the left, the logo proposed by Yeezy; on the right, the current Walmart logo. Let everyone judge for themselves: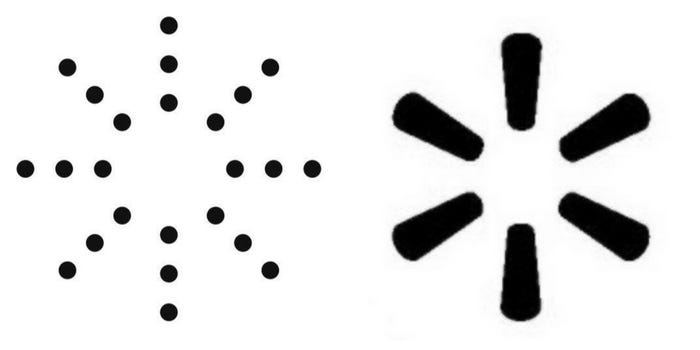 For the time being, no decision has been made. If you want to know how this legal dispute ends, we recommend that you stay tuned to our website.