READ IN: Español
One of the most awaited moments of the last few months has arrived. Hedi Slimane's debut in front of Celine, now without an accent, has finally been revealed.
Cited in the L'Hotel des Invalides and surrounded by maxi-speakers, a dark atmosphere takes over everything and in the front… A great white runway! In the front-row: Virgil, Lagerfeld, the Arnault family all stand out who in turn share the limelight with iconic Catherine Deneuve, Natalia Vodianova or Lady Gaga, who a few weeks ago showed for the first time a black leather handbag from the new collection.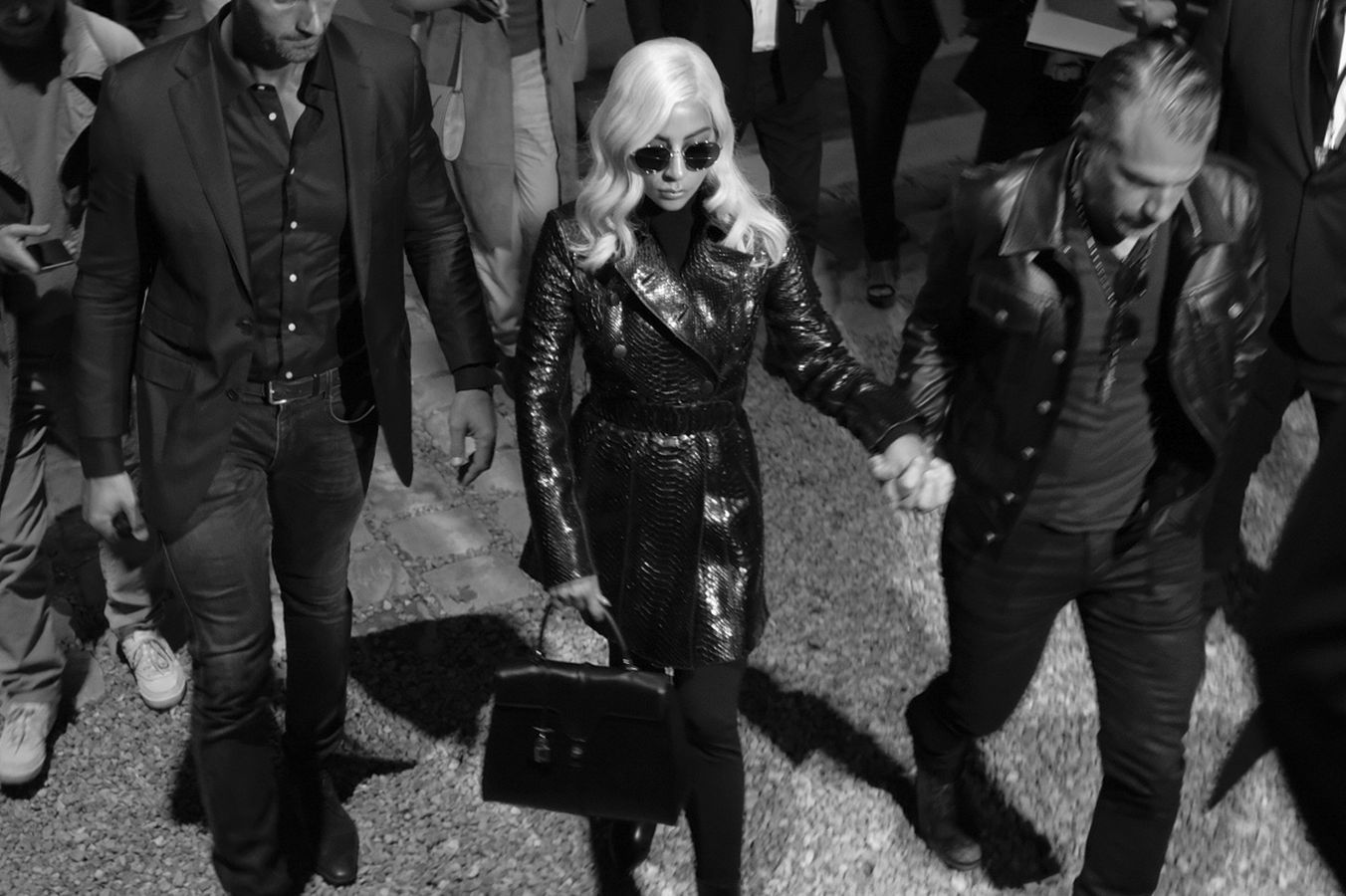 And with music from the Republican Guard, a French army corps, began the show of Celine & Slimane. The clothes on the catwalk highlighted the silhouette of the men, who along with narrow ties and striped shirts further fine-tune the male sculpture.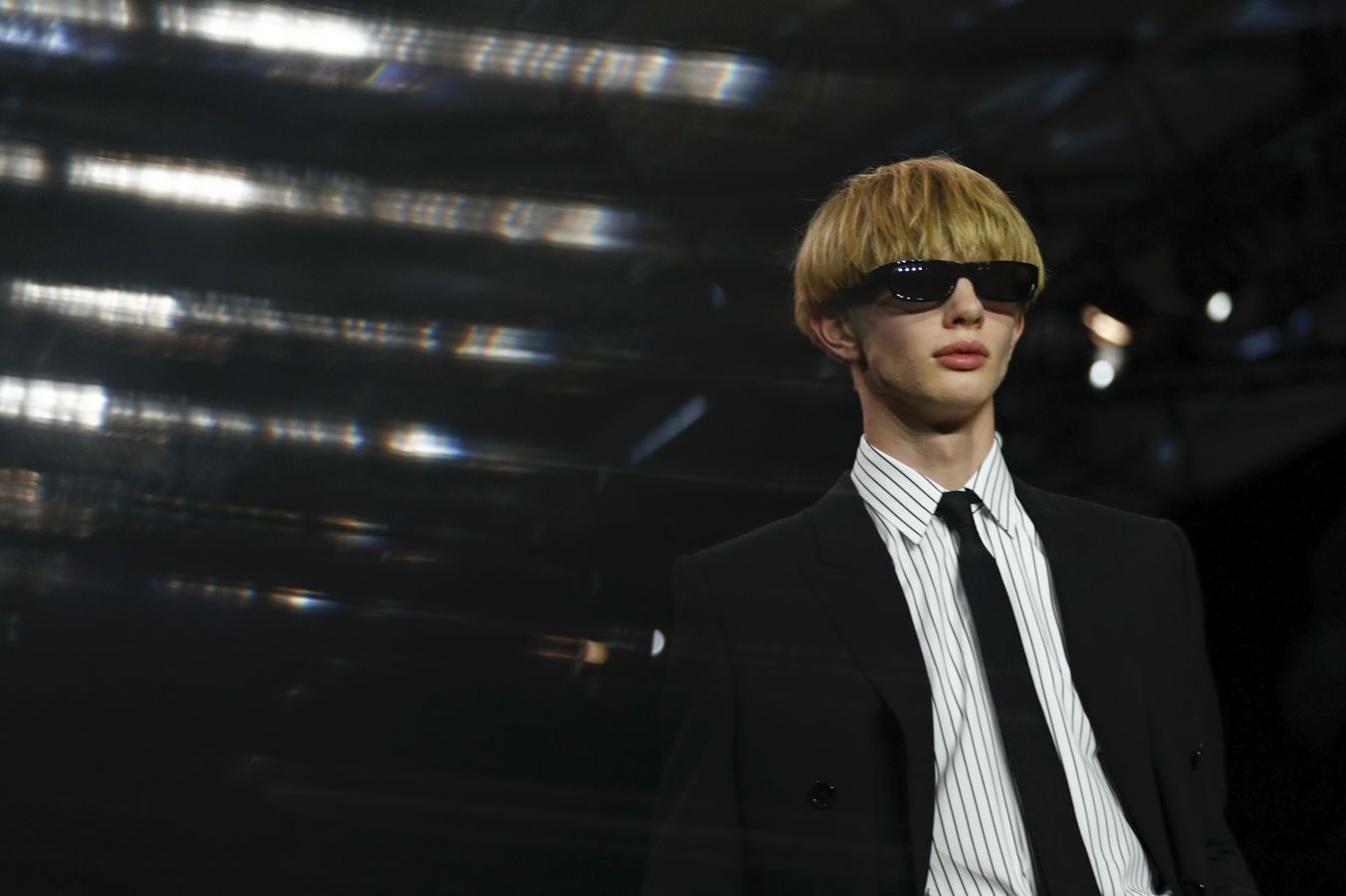 The women's looks alternate leather, zipper games or rouches in the night proposals that were combined with glitter and strong colors. Day and night mix in the total collection; black and white everywhere.
Femininity was exaggerated in risky, super-short looks that were combined with haute couture and maxi shoulder details inspired by the 1960s and 1970s. Everything was steeped in an atmosphere of a New Year's Eve party and loaded with attitude. The collaboration with Christian Marclay was evident in prints and draws.
Celine SS19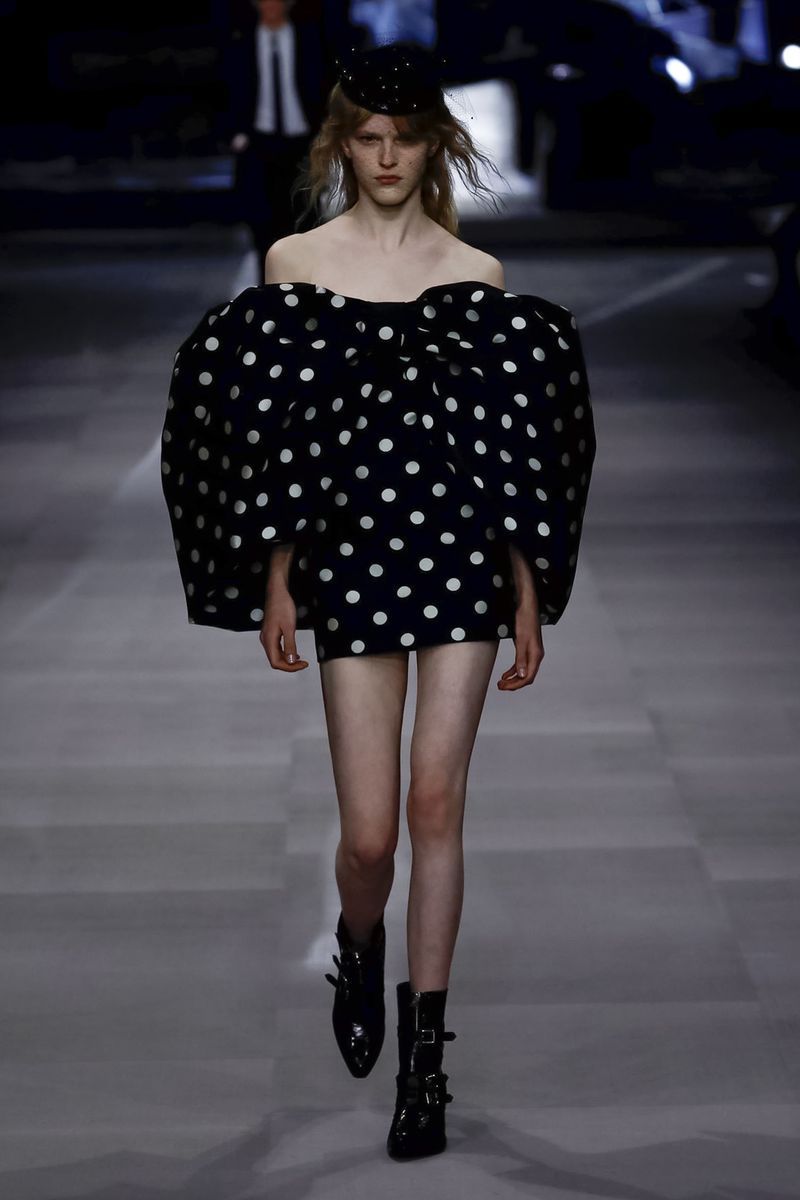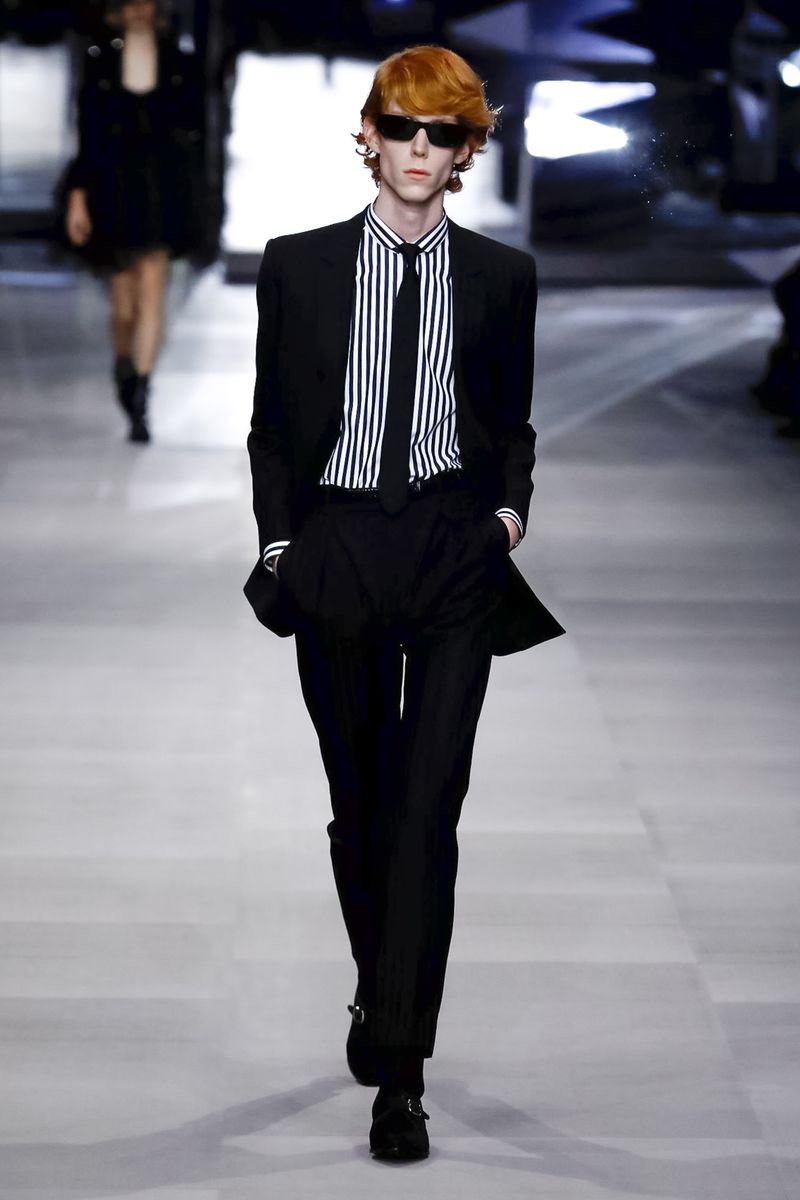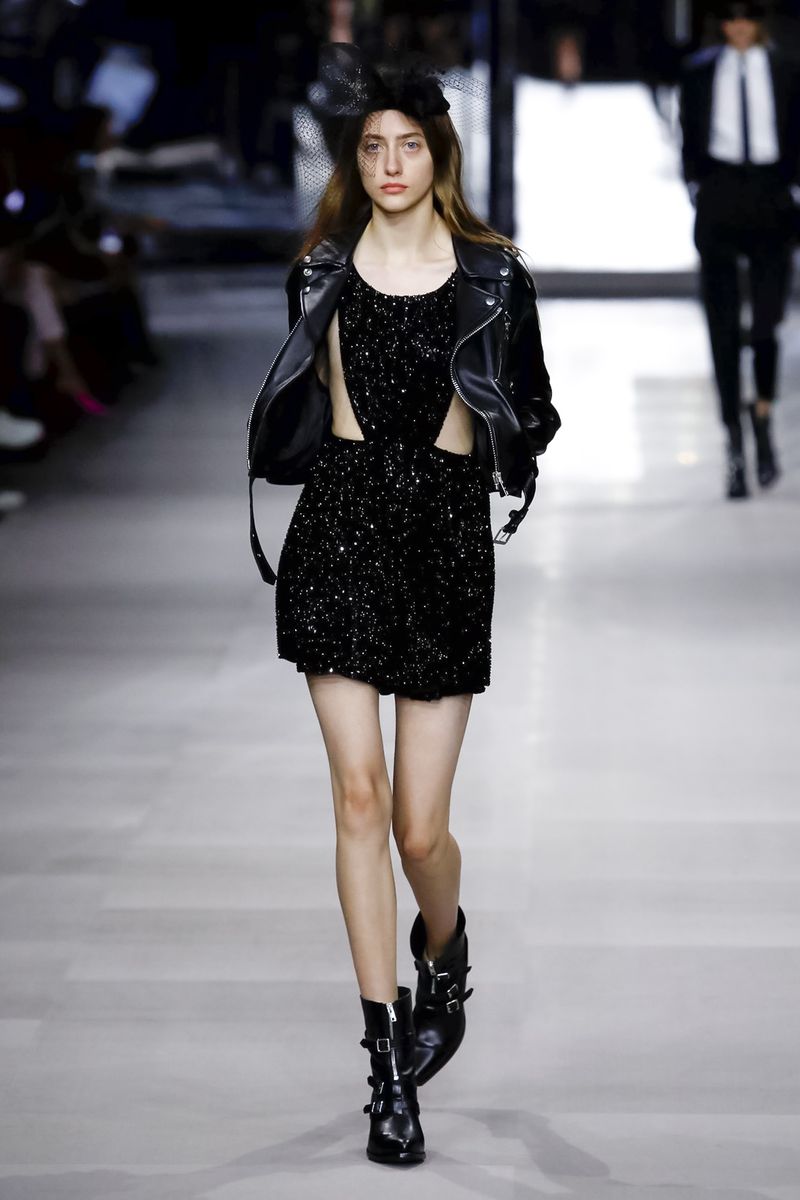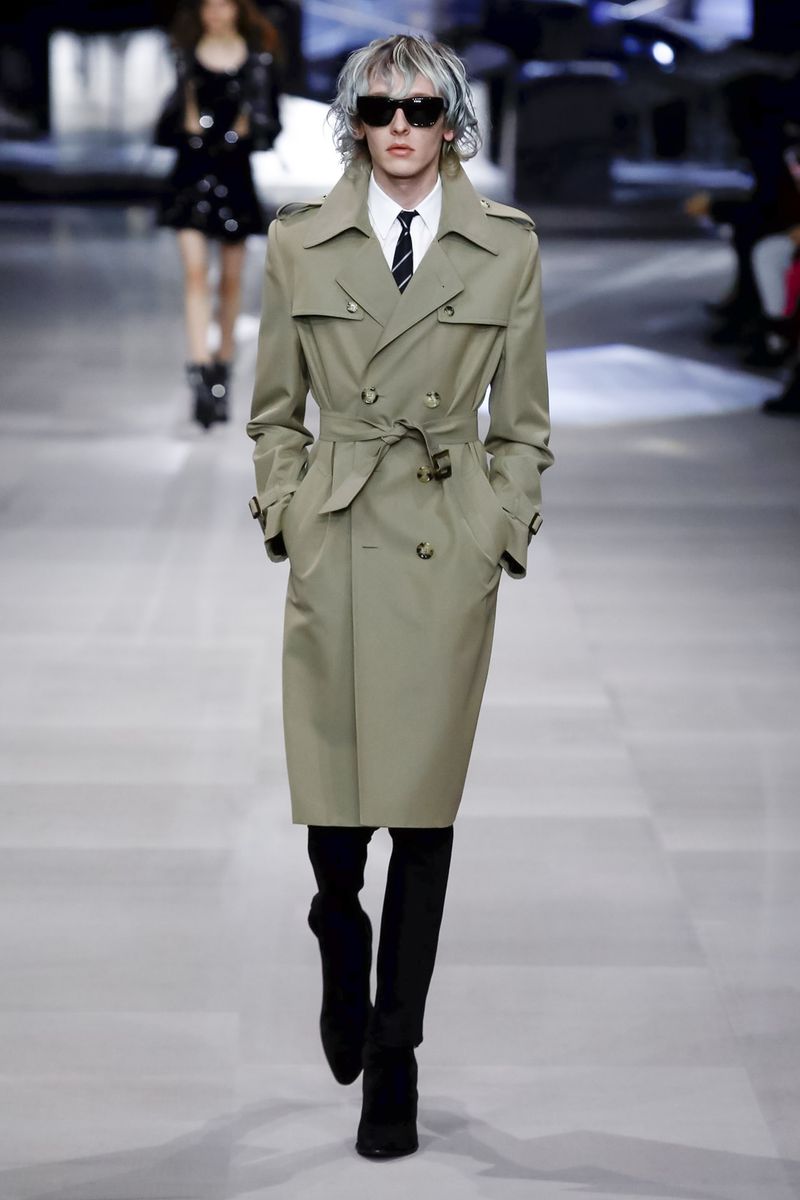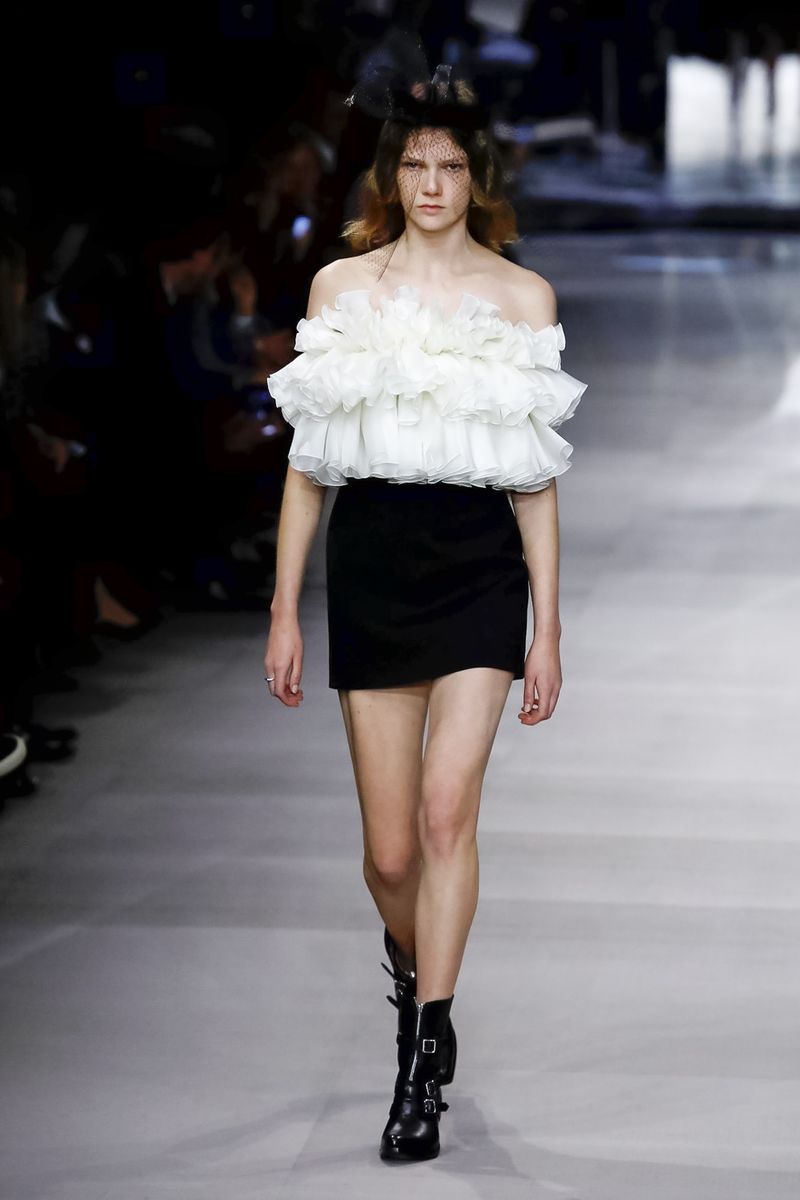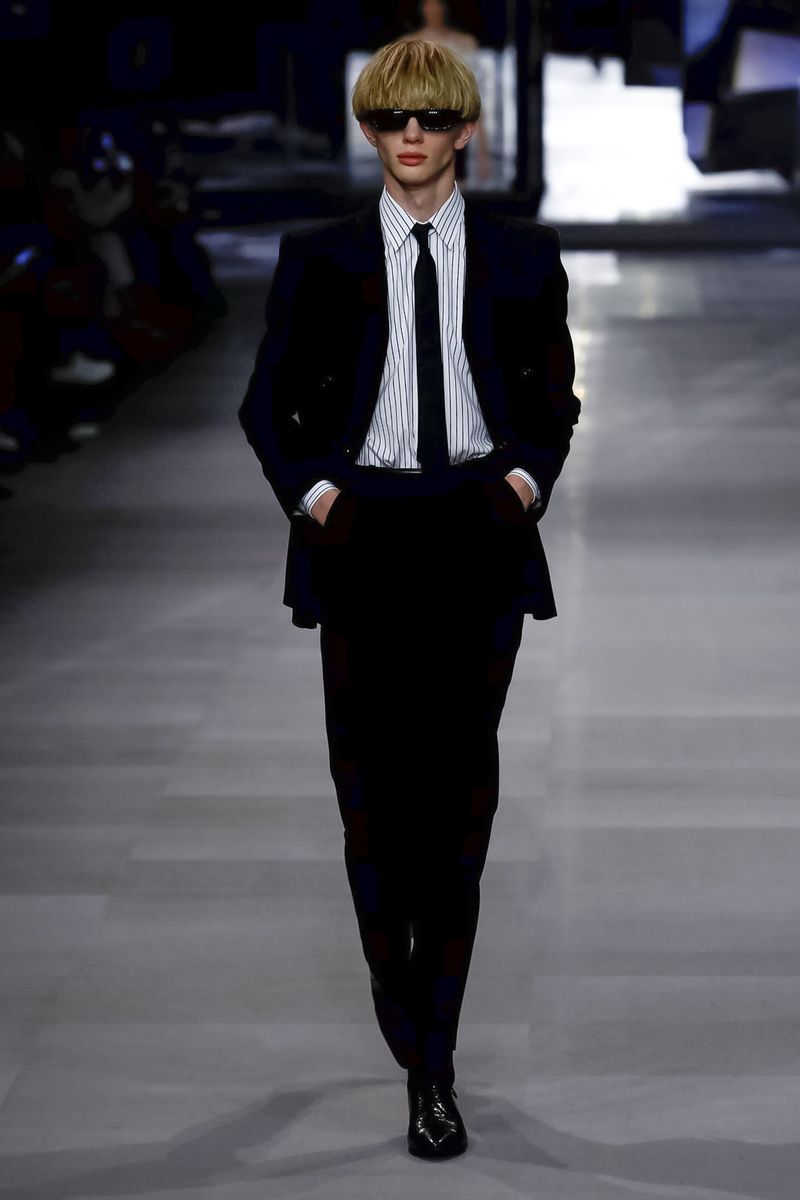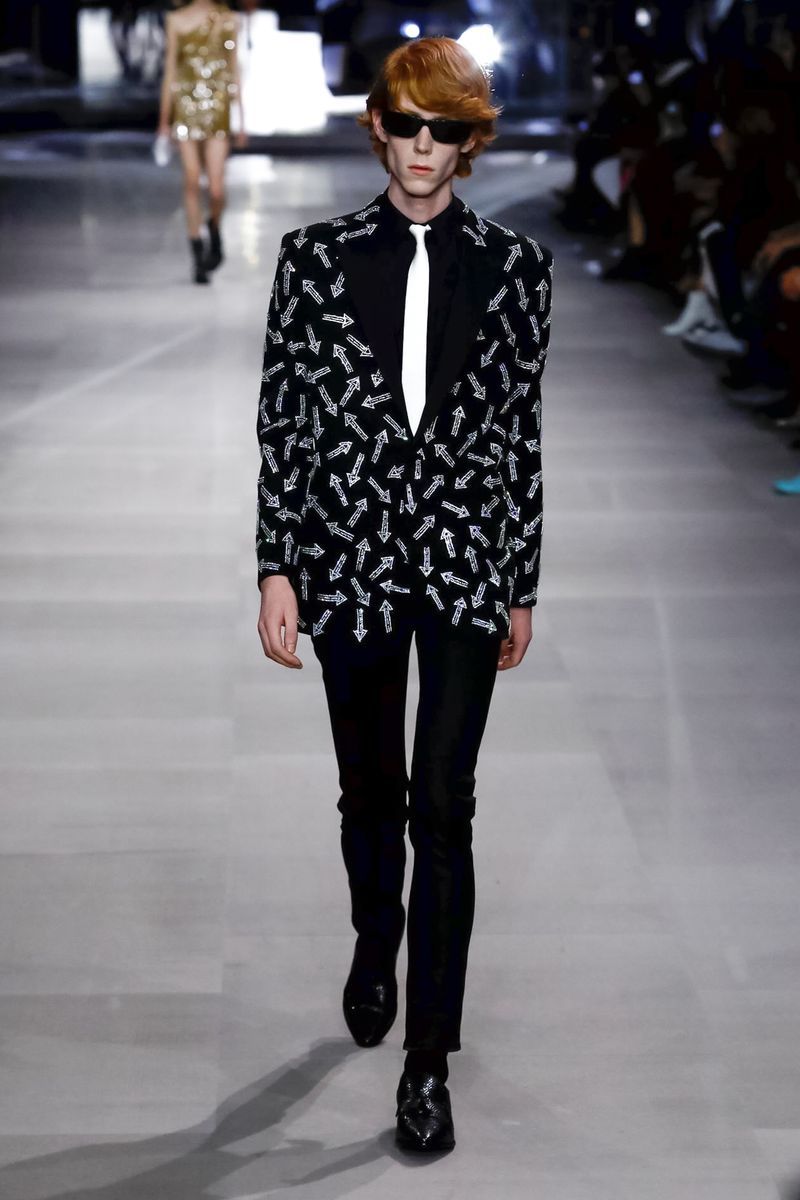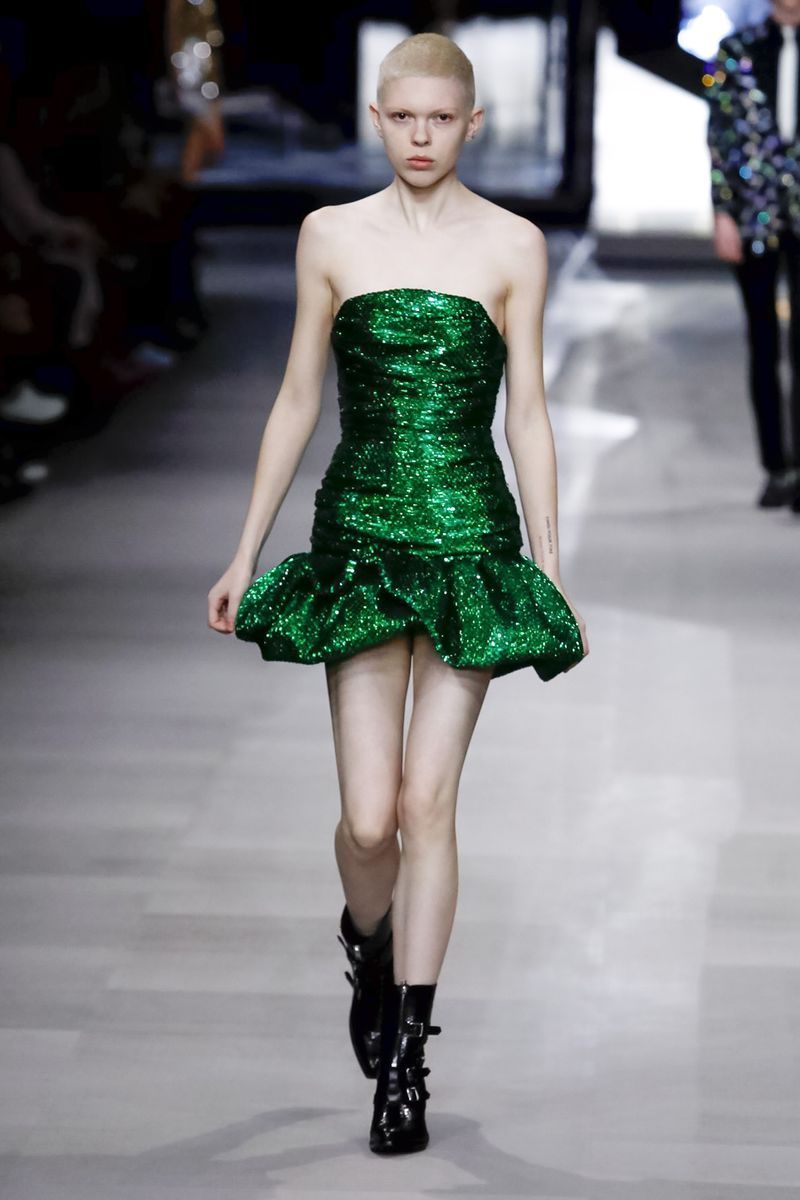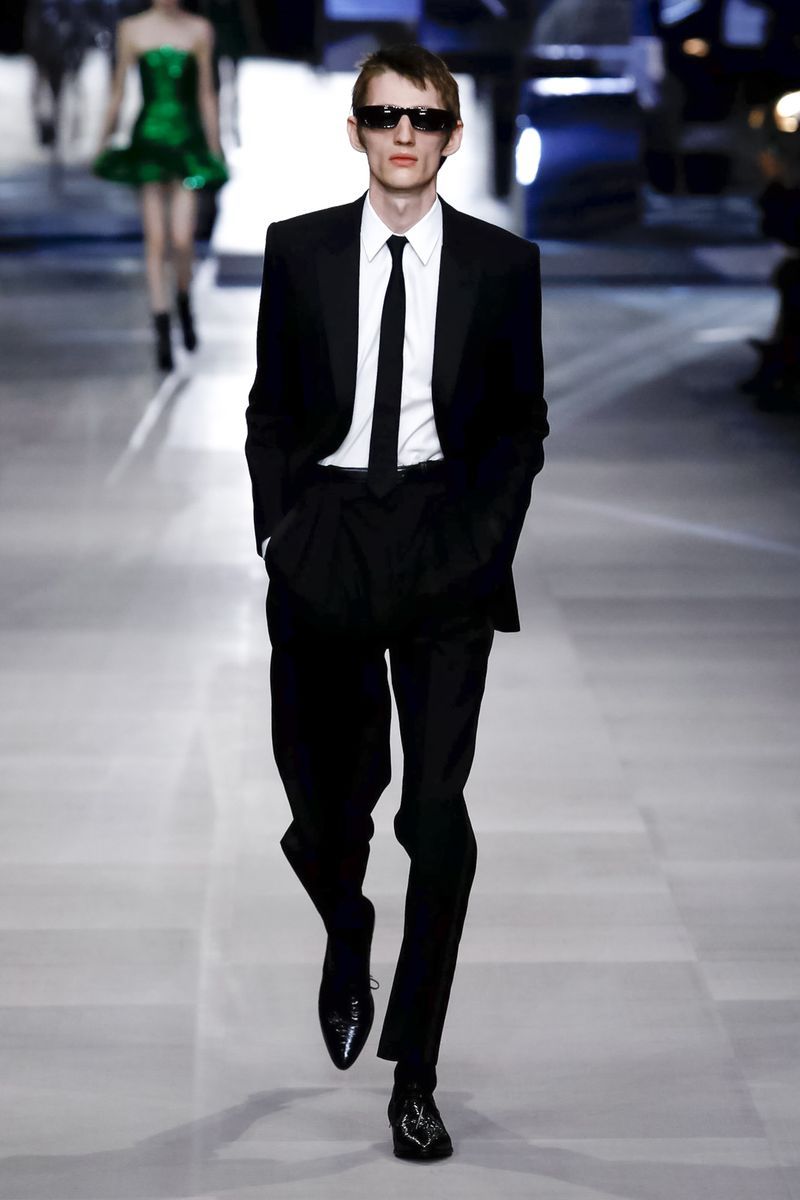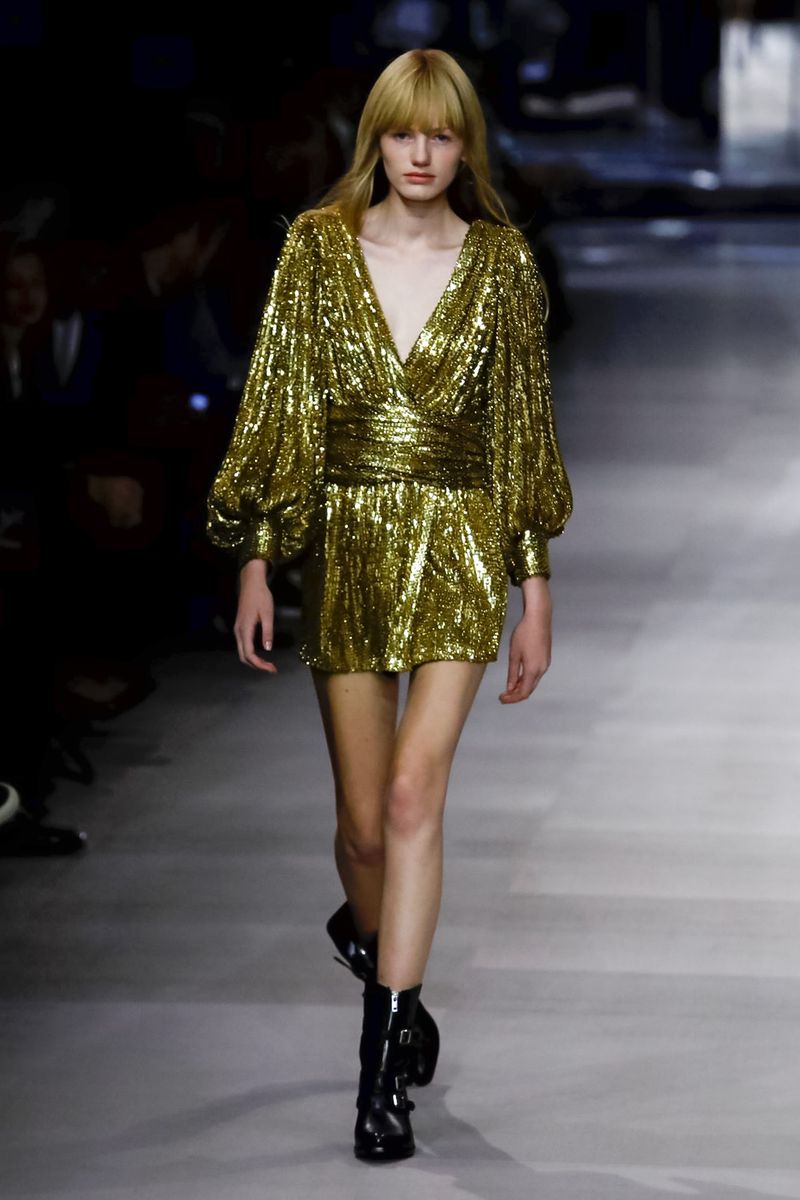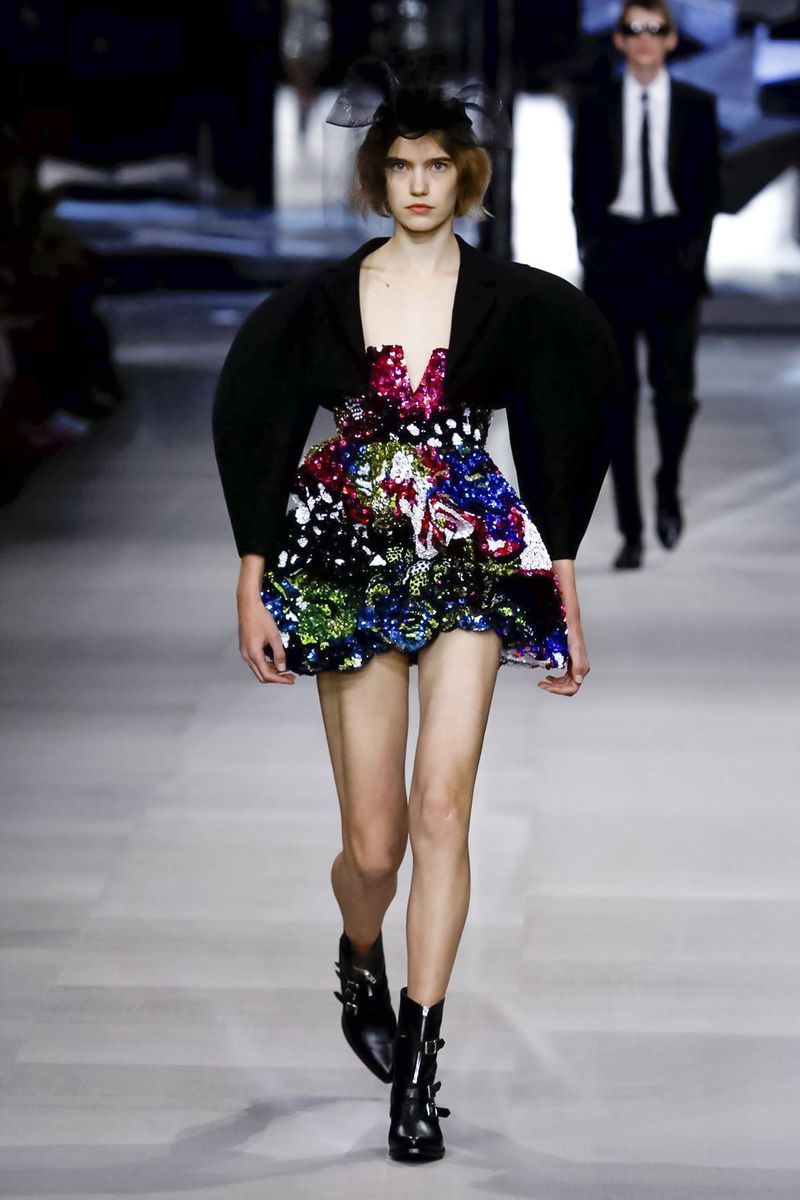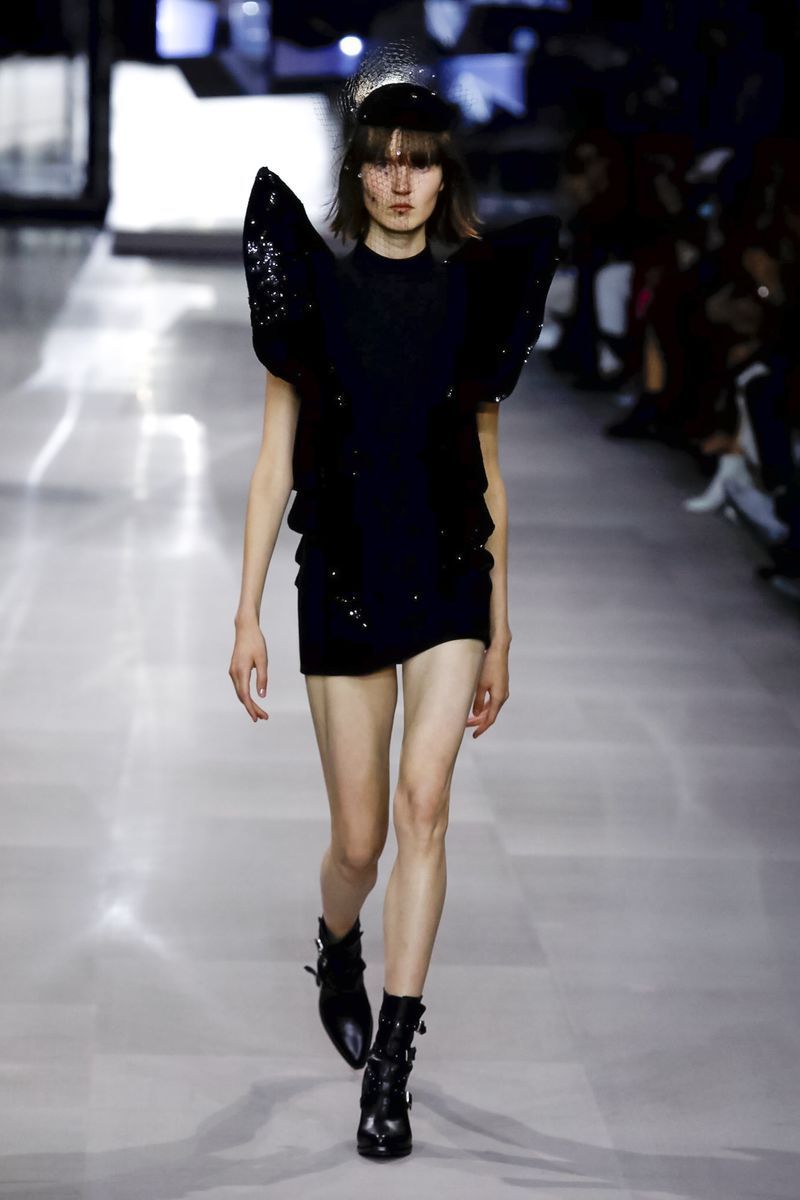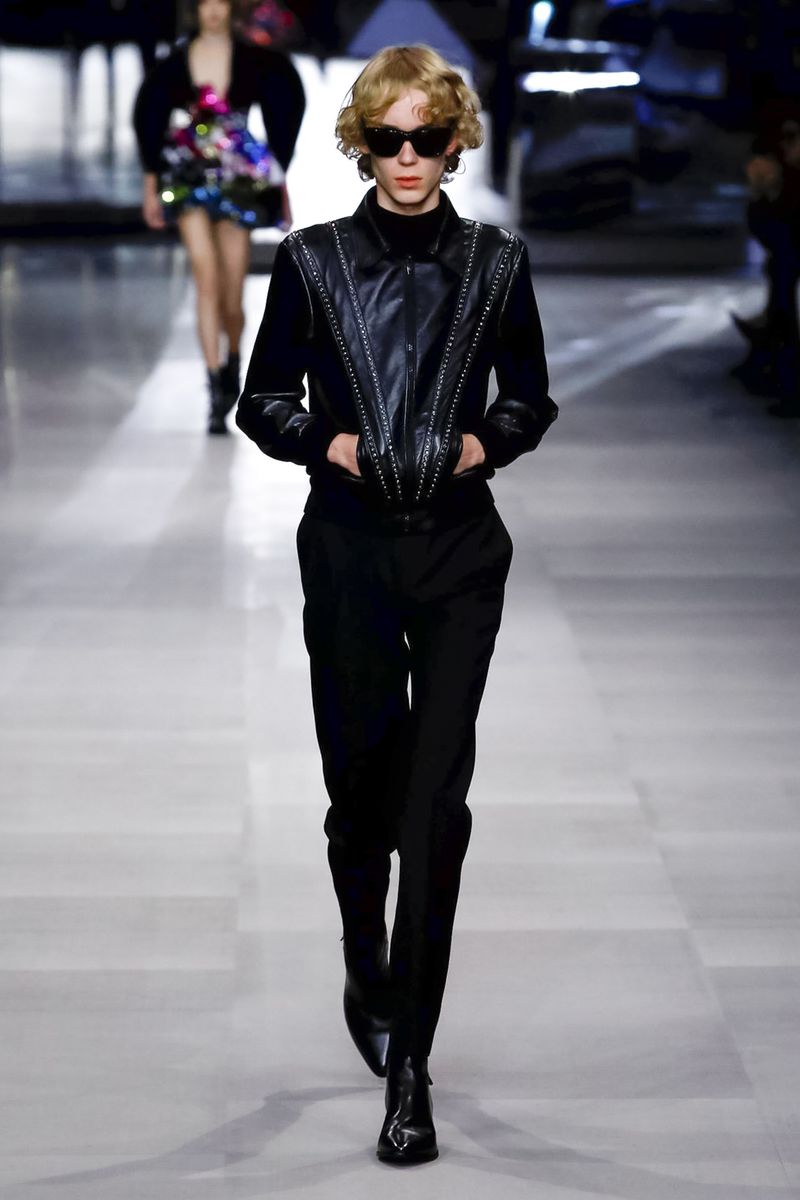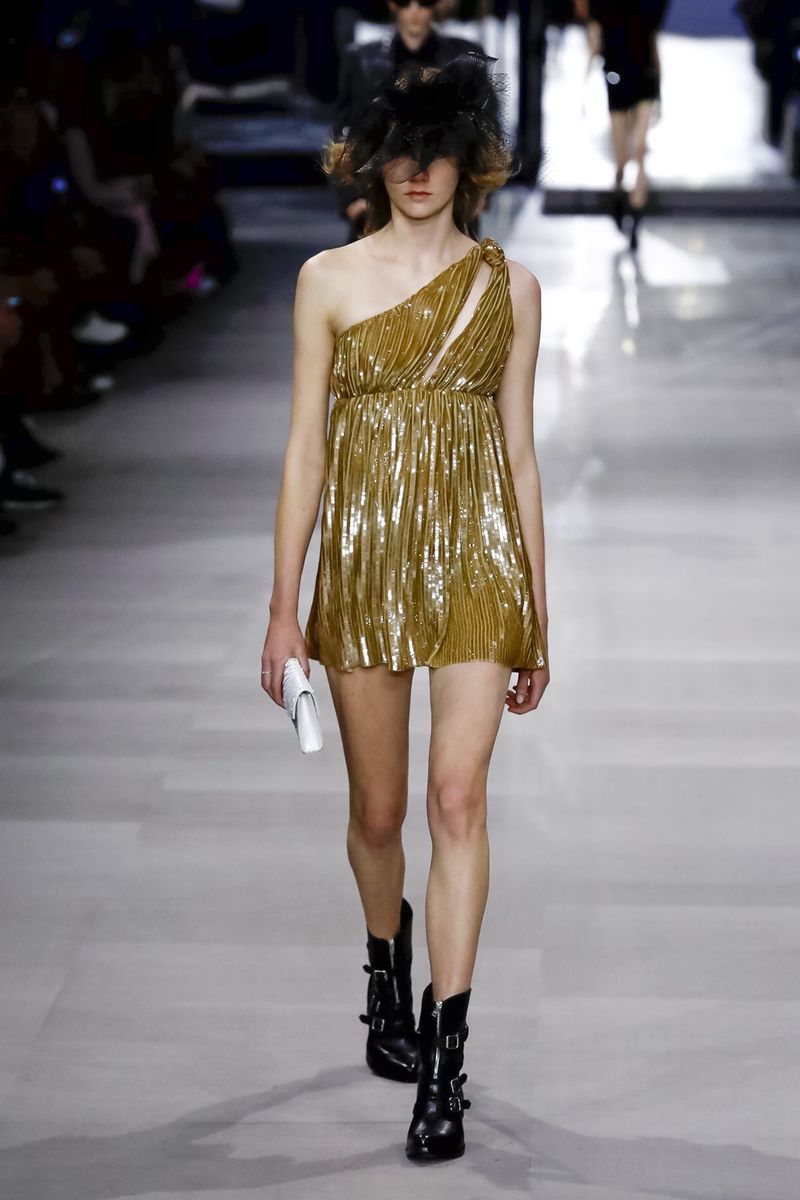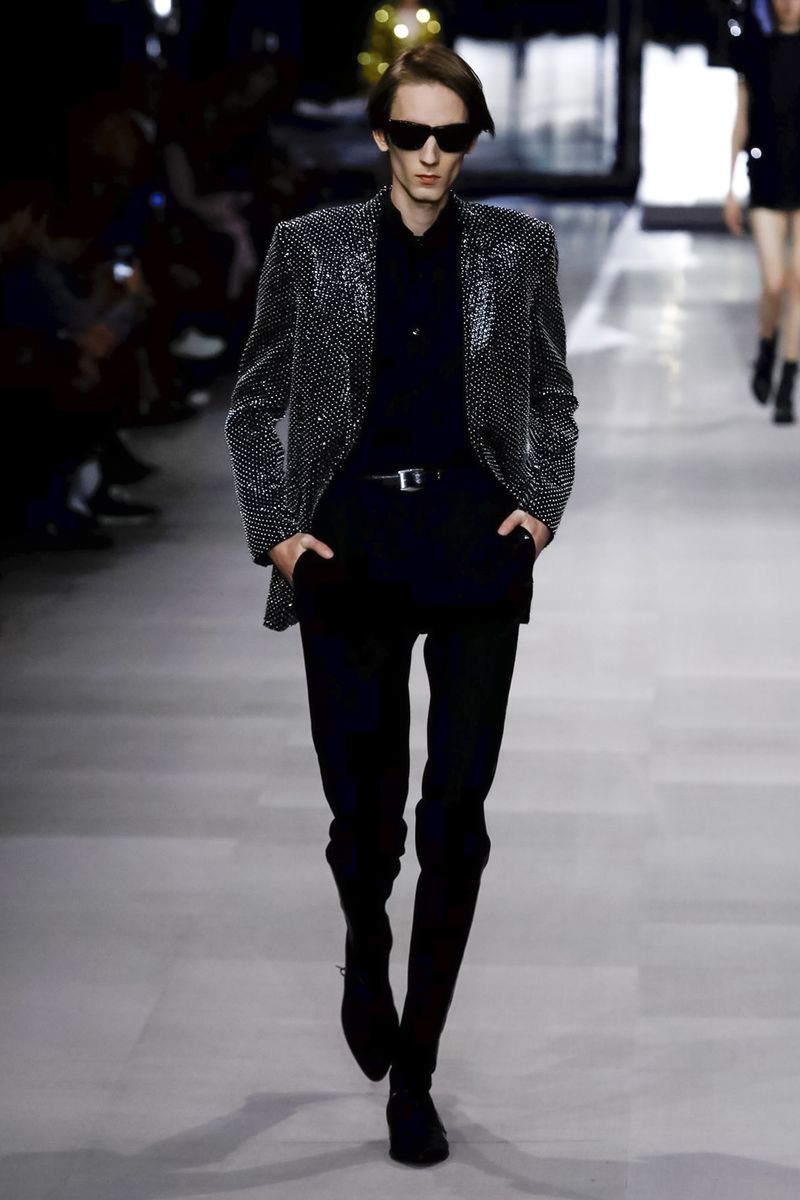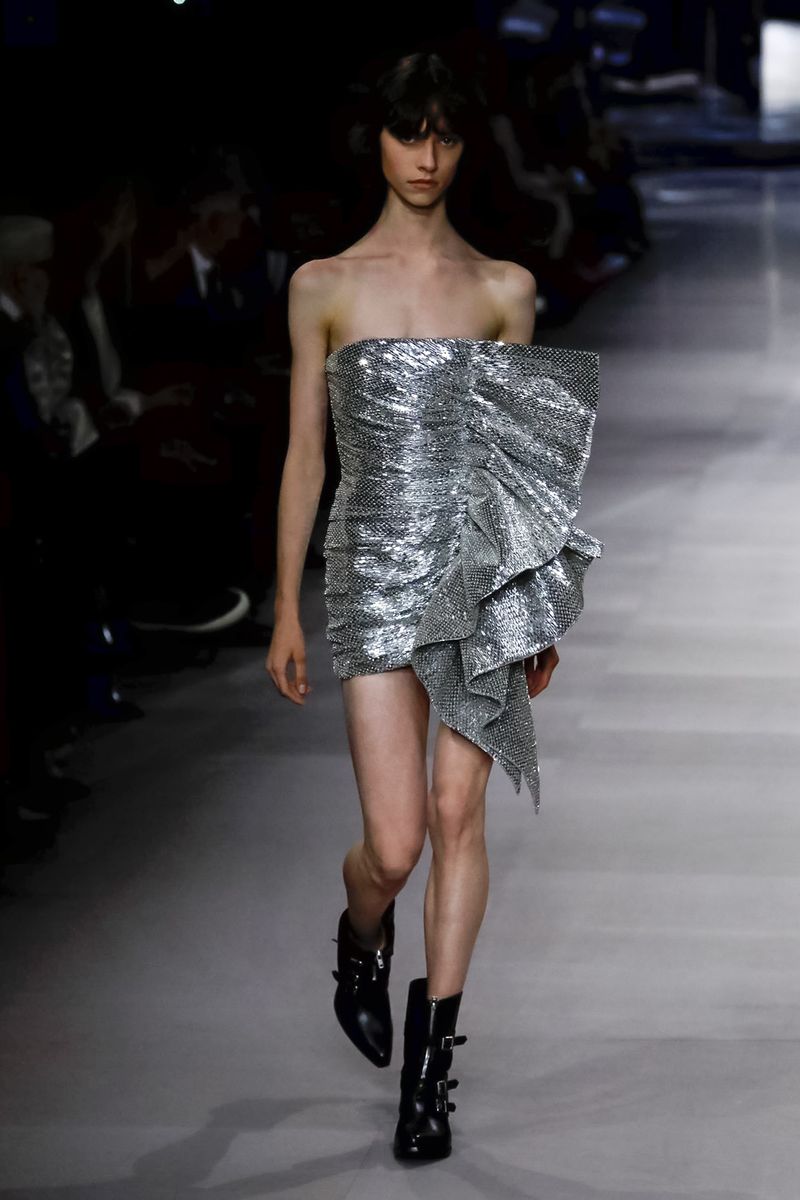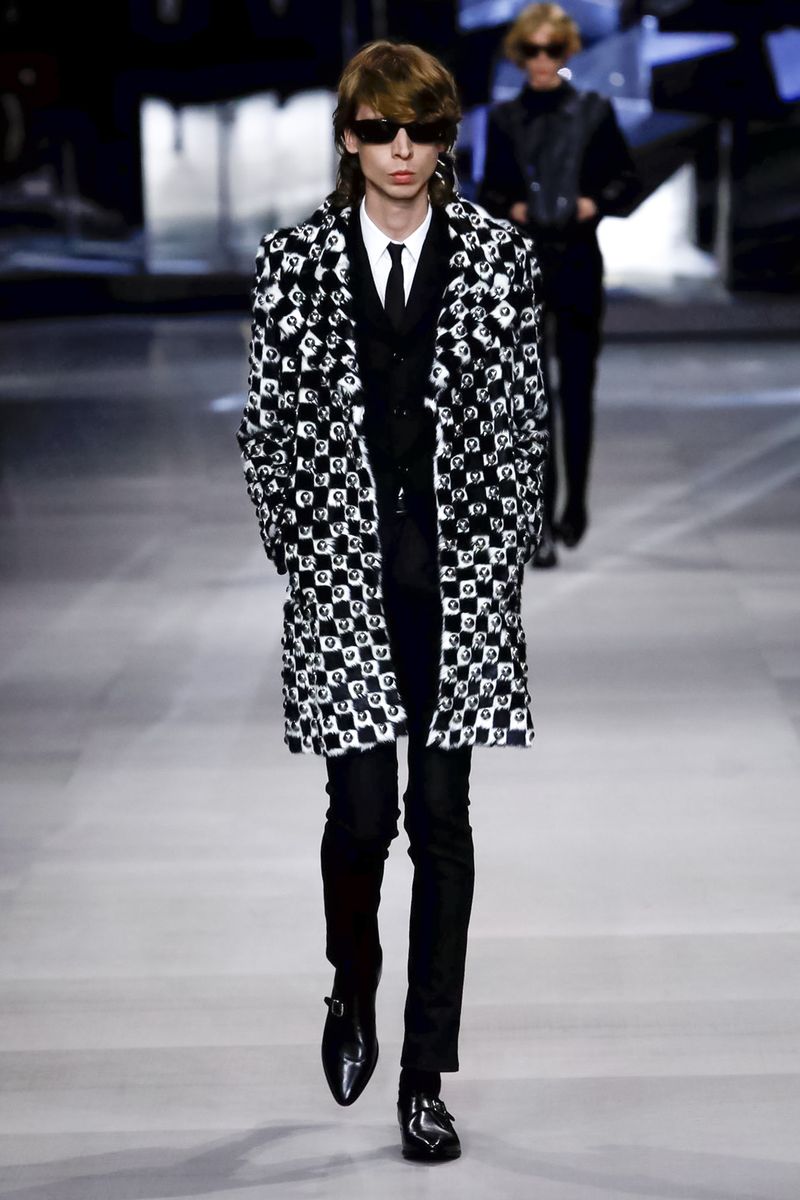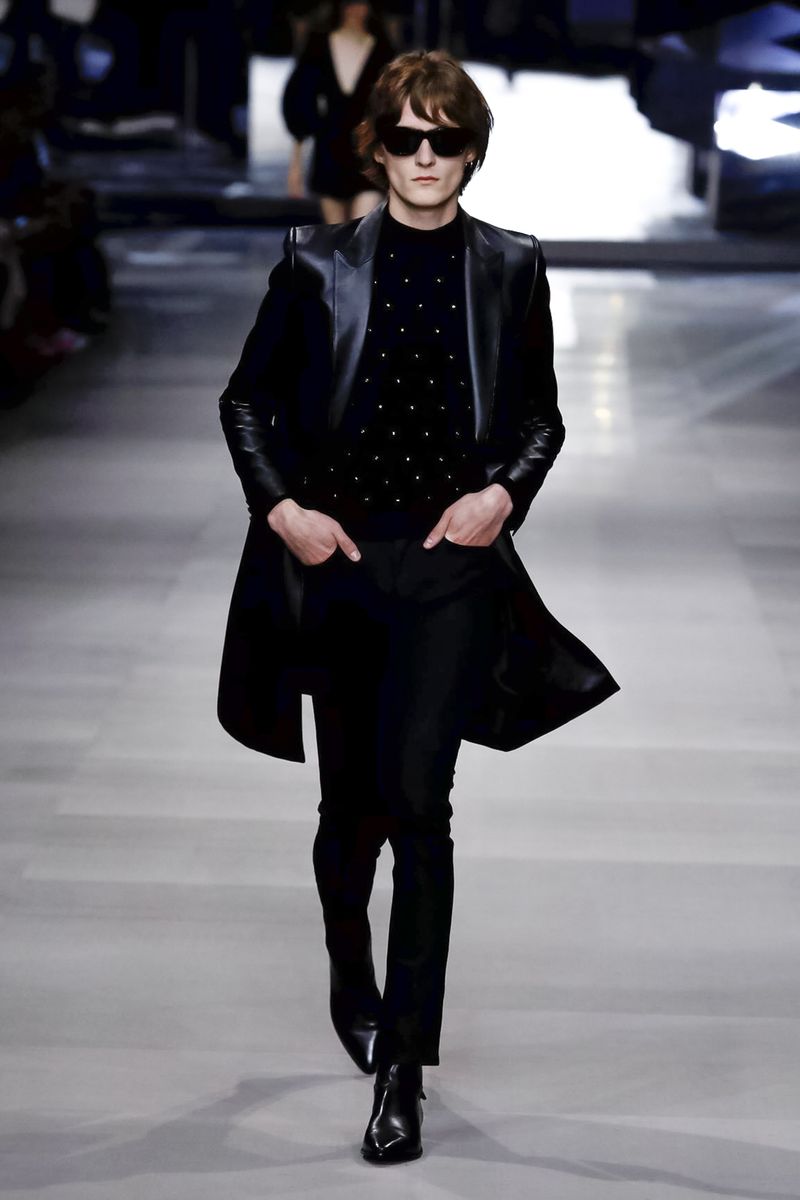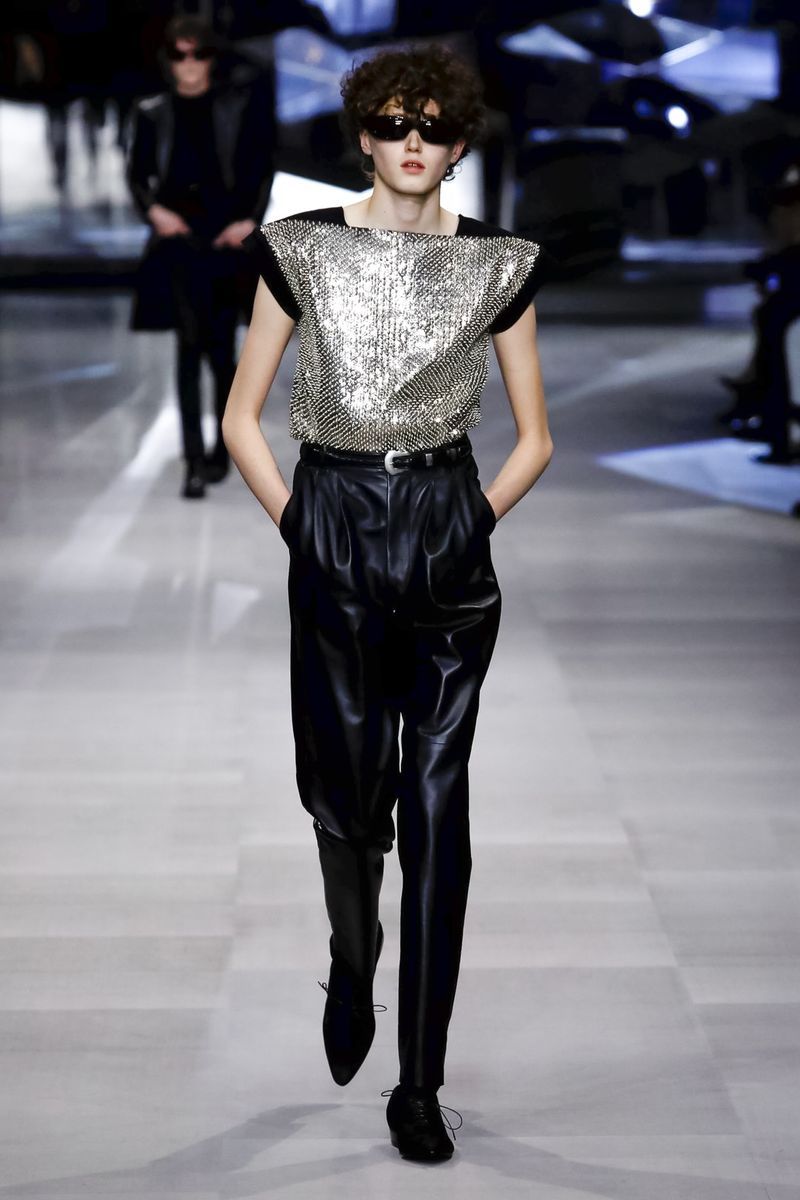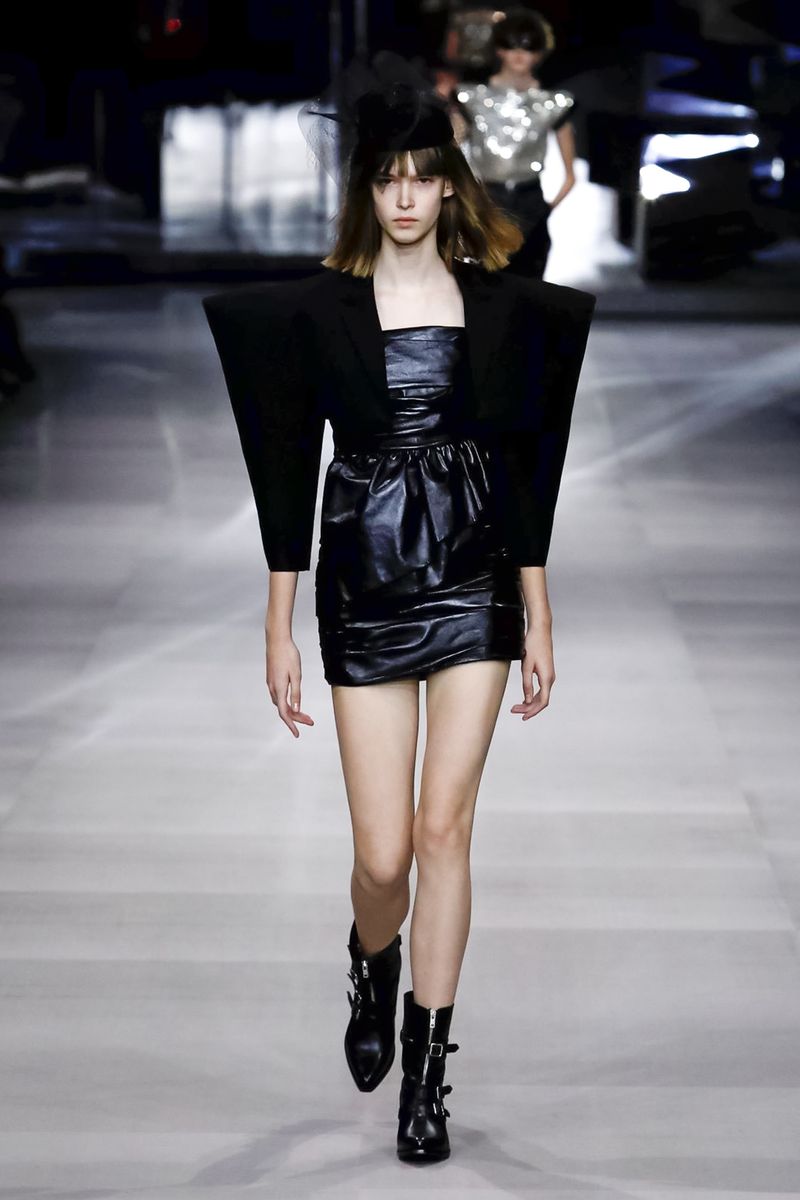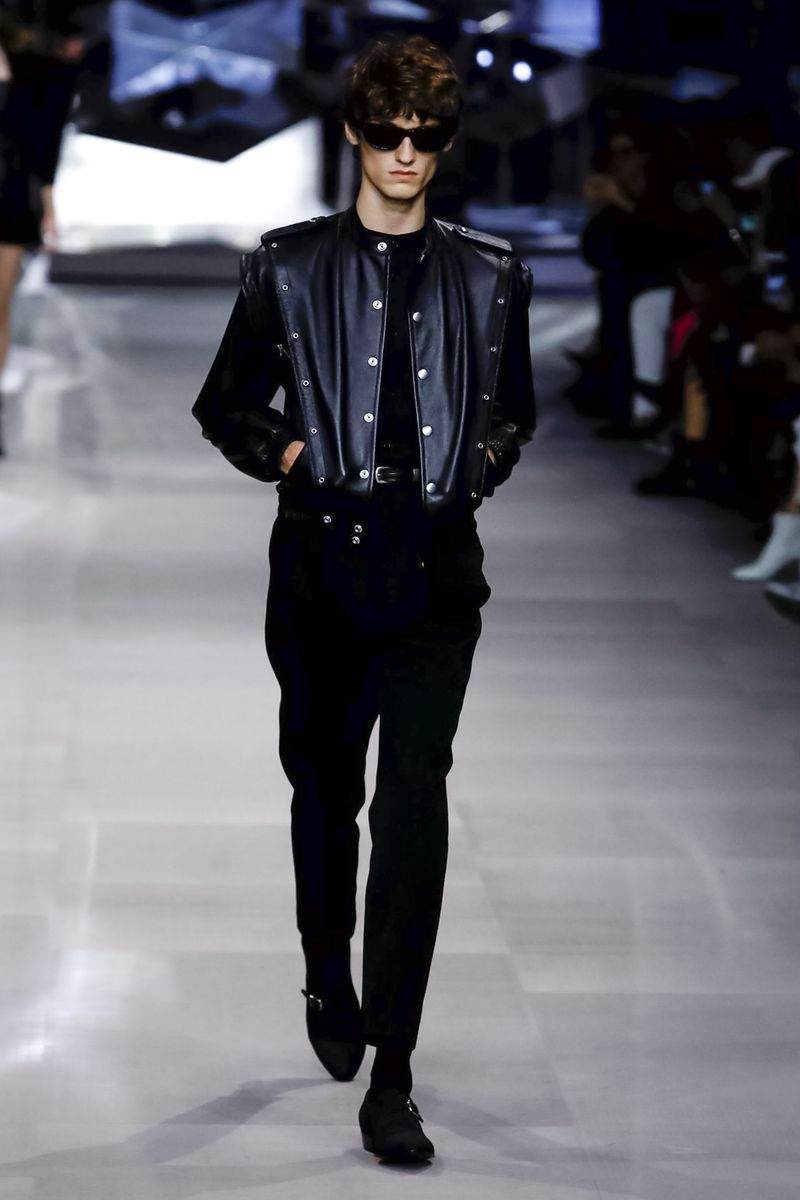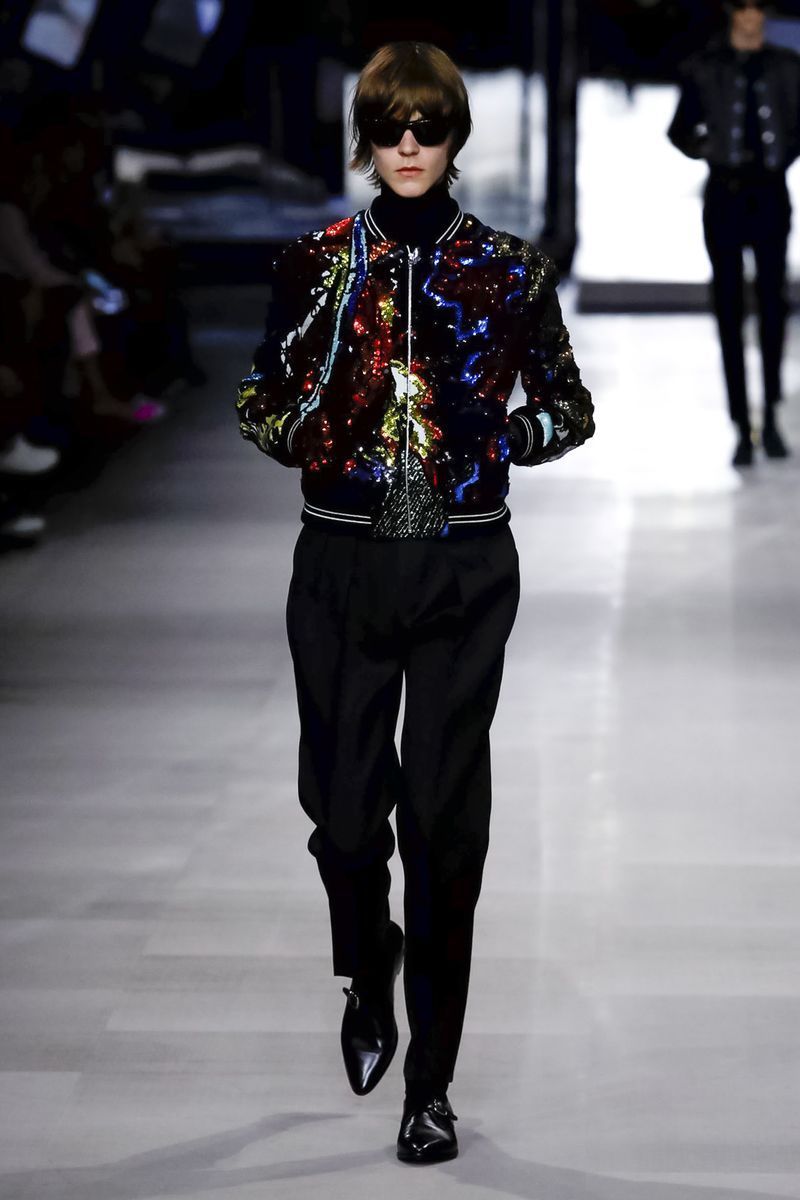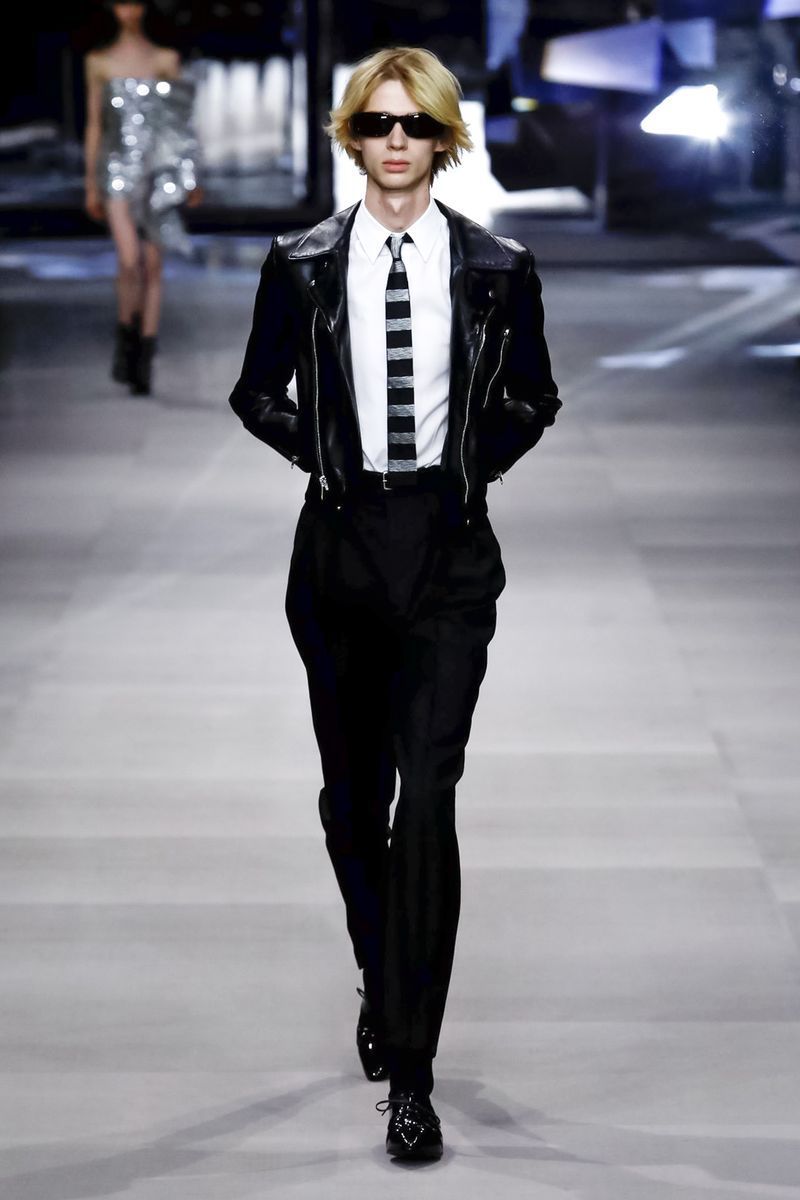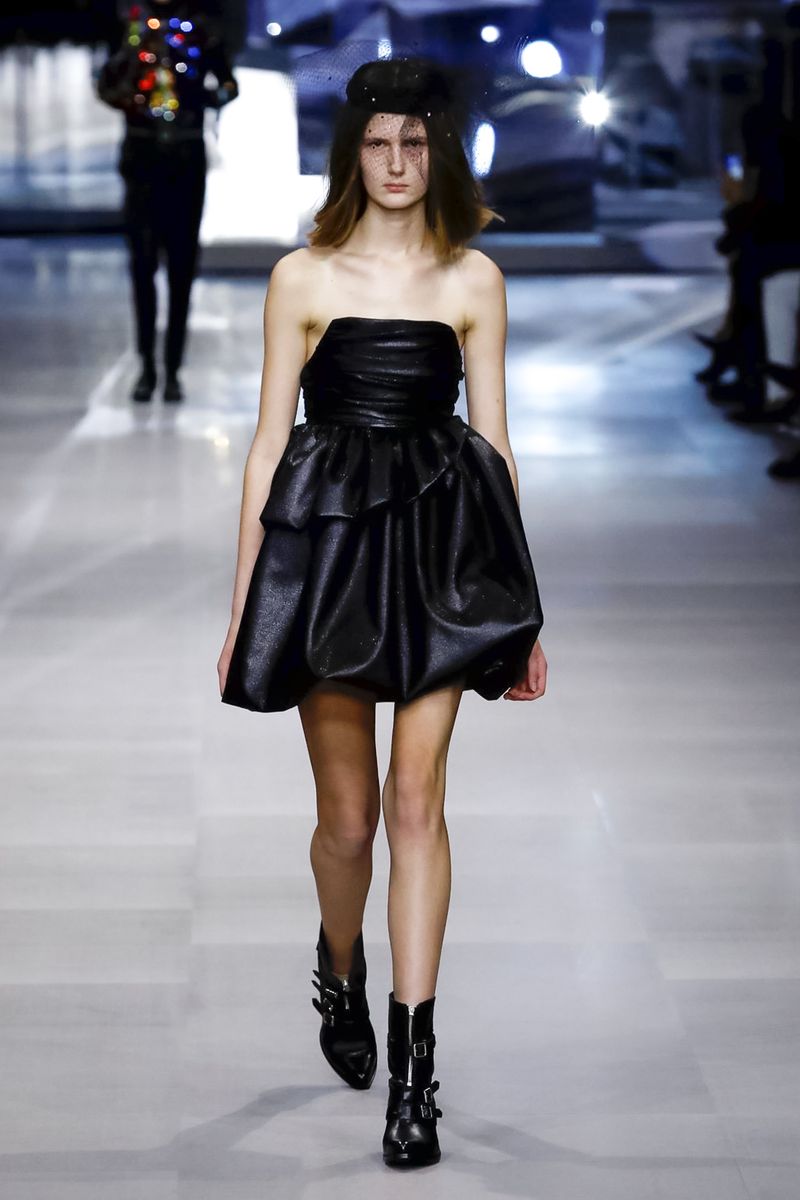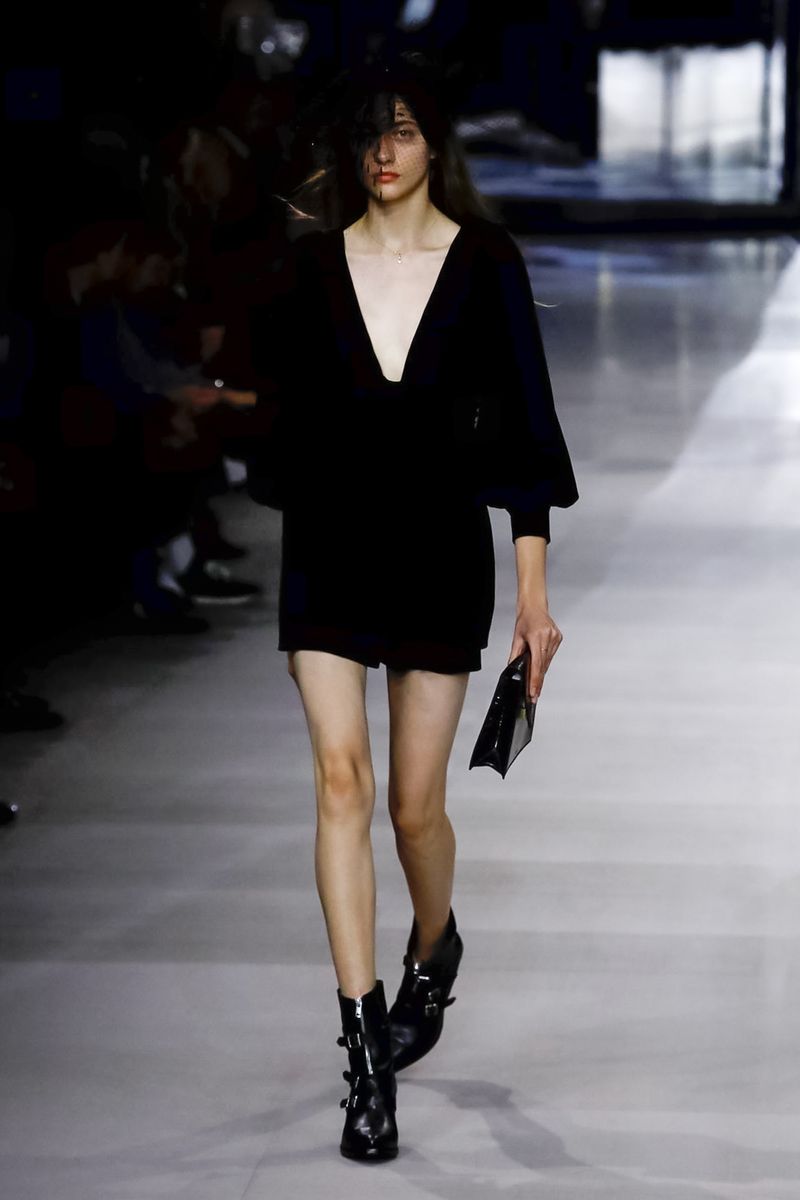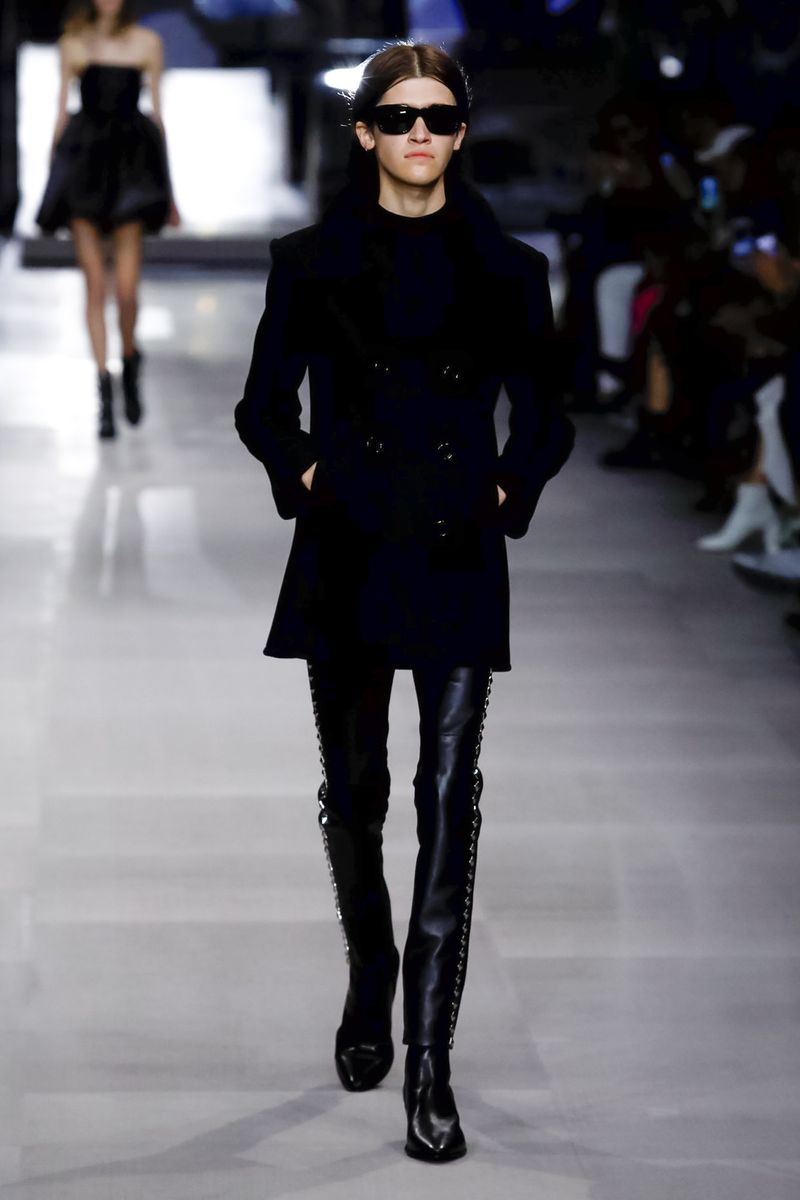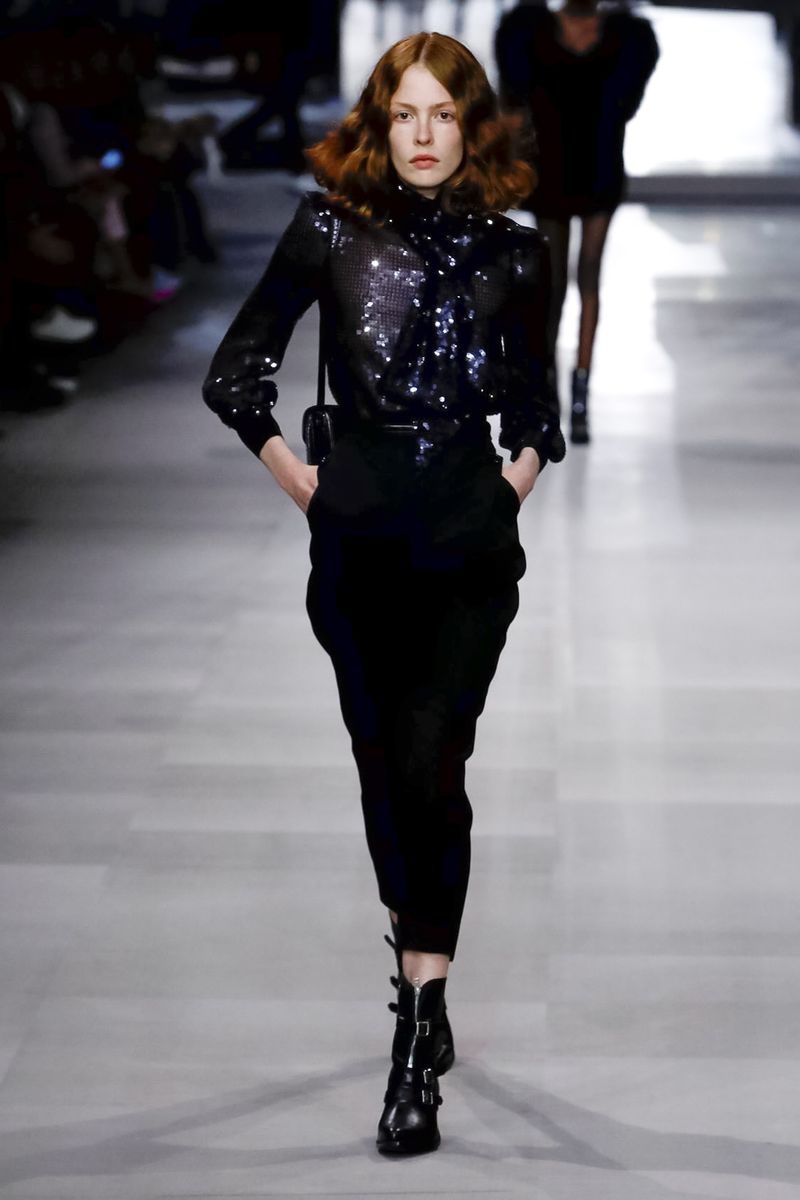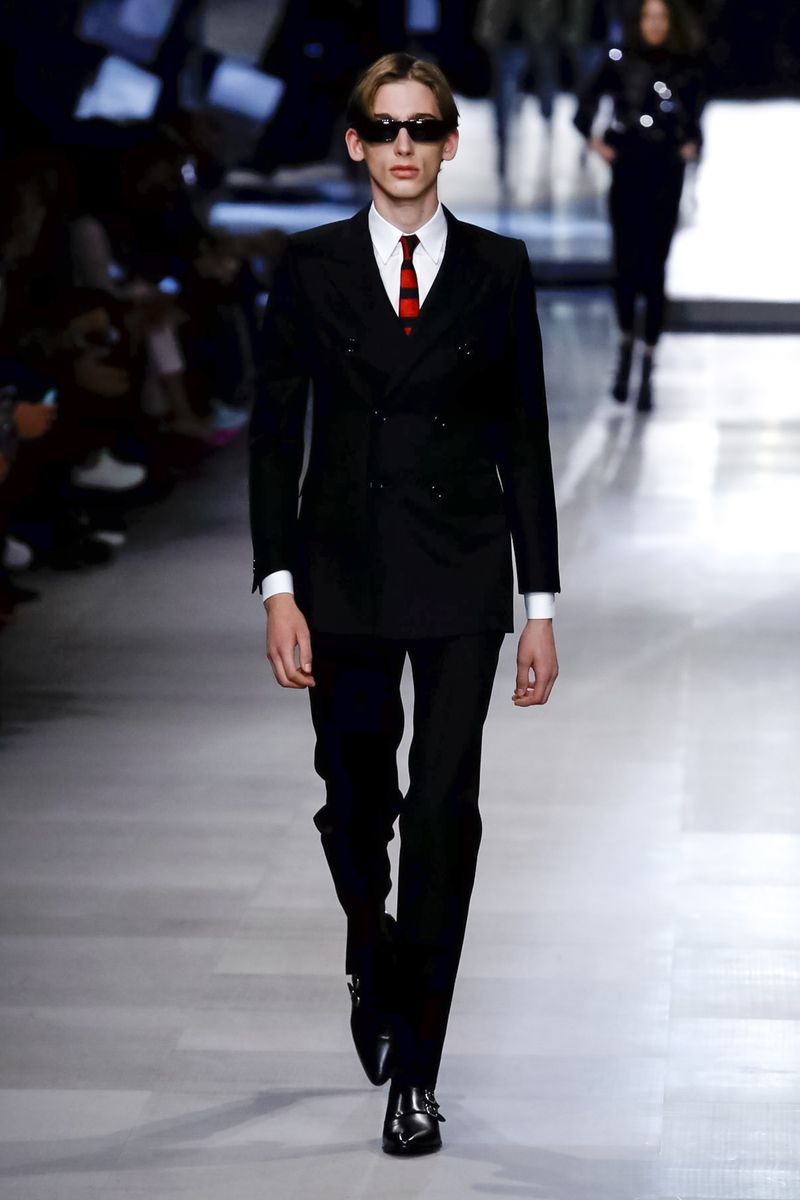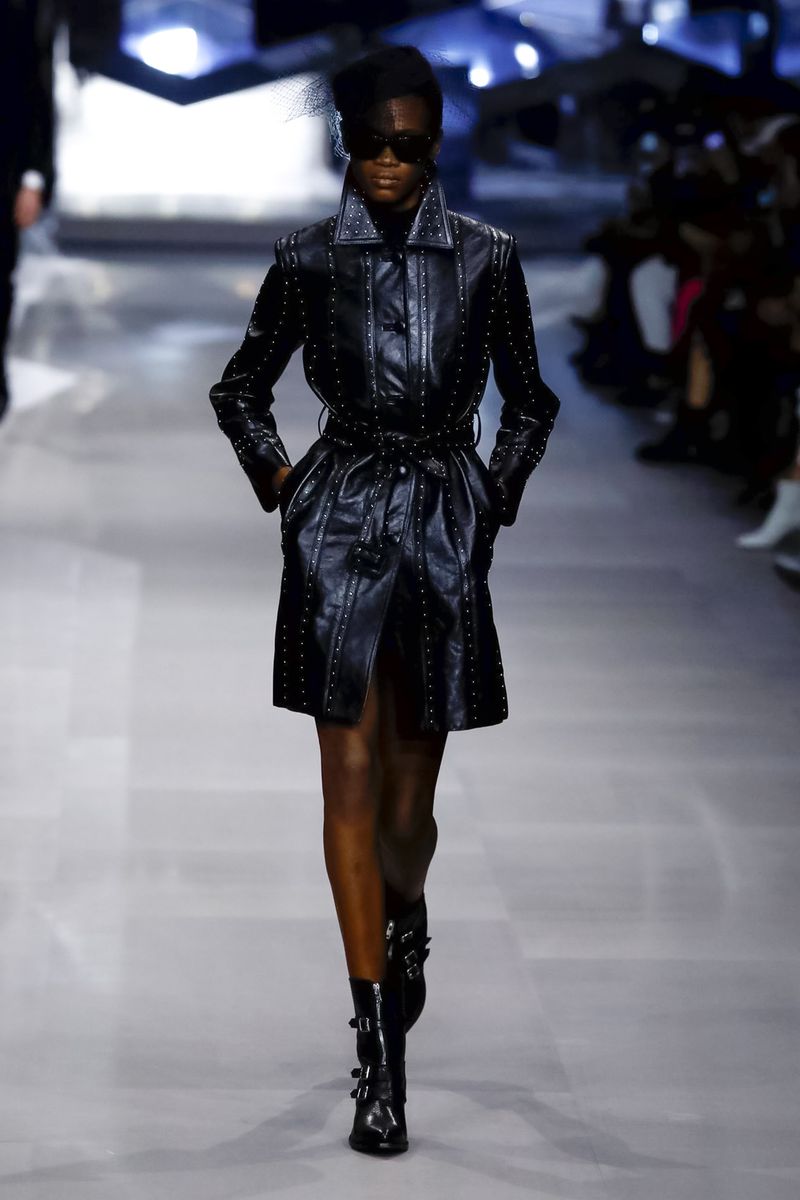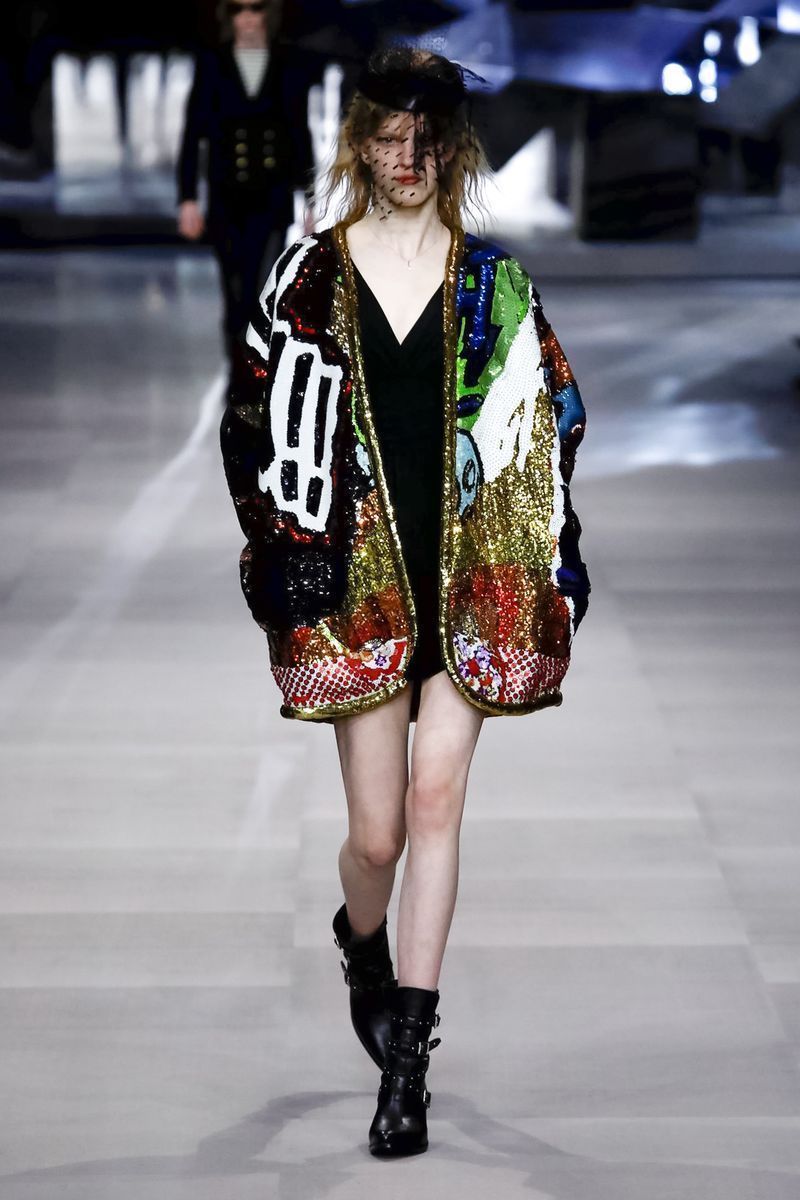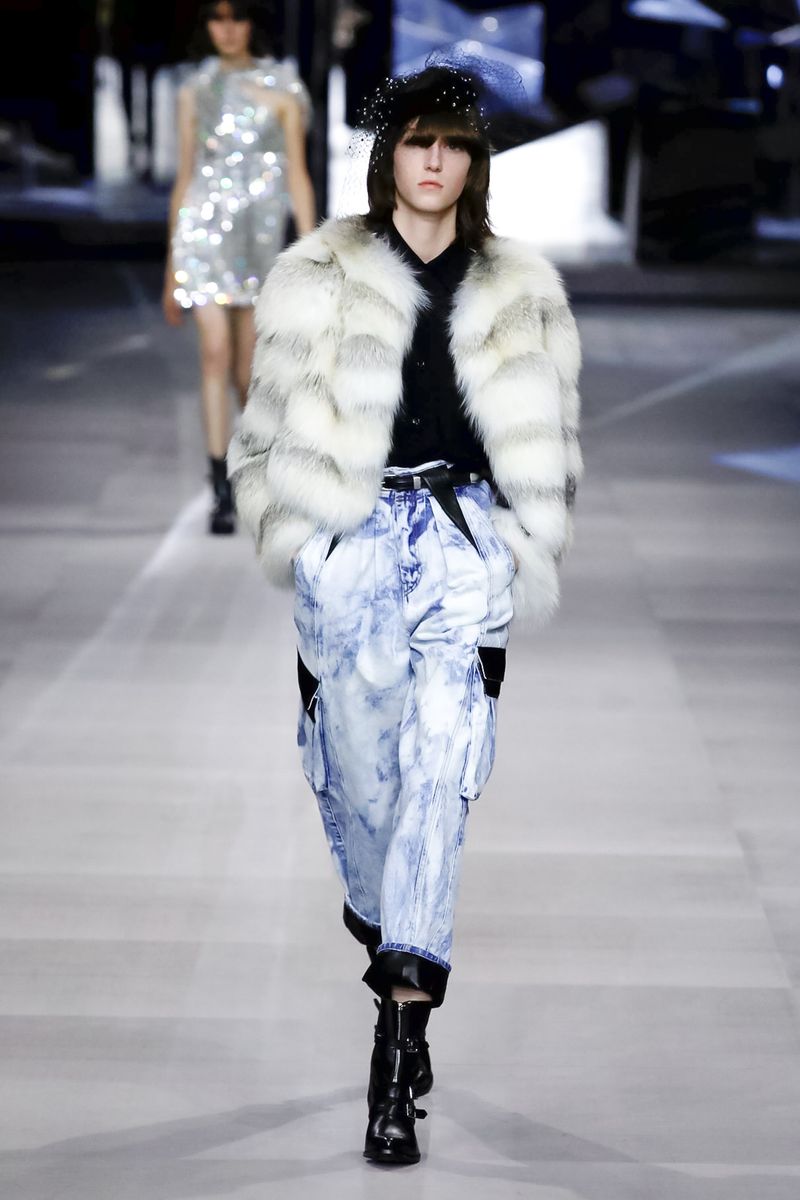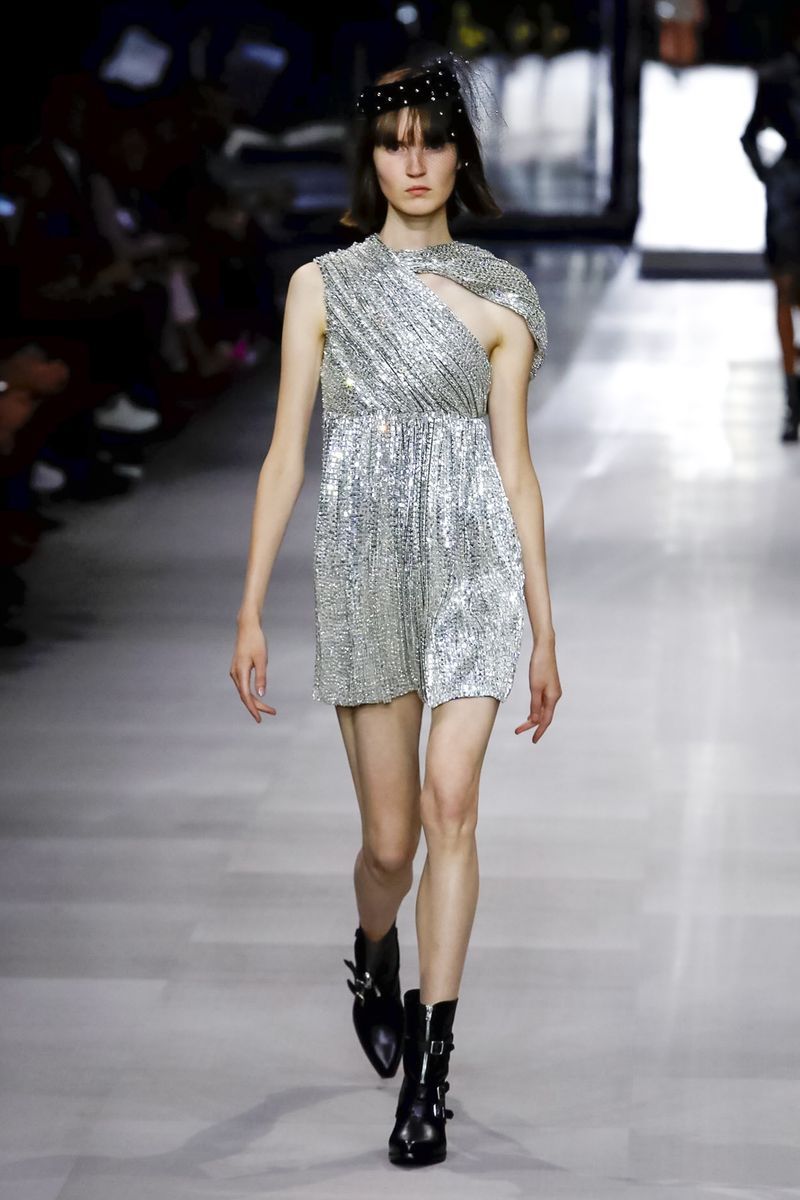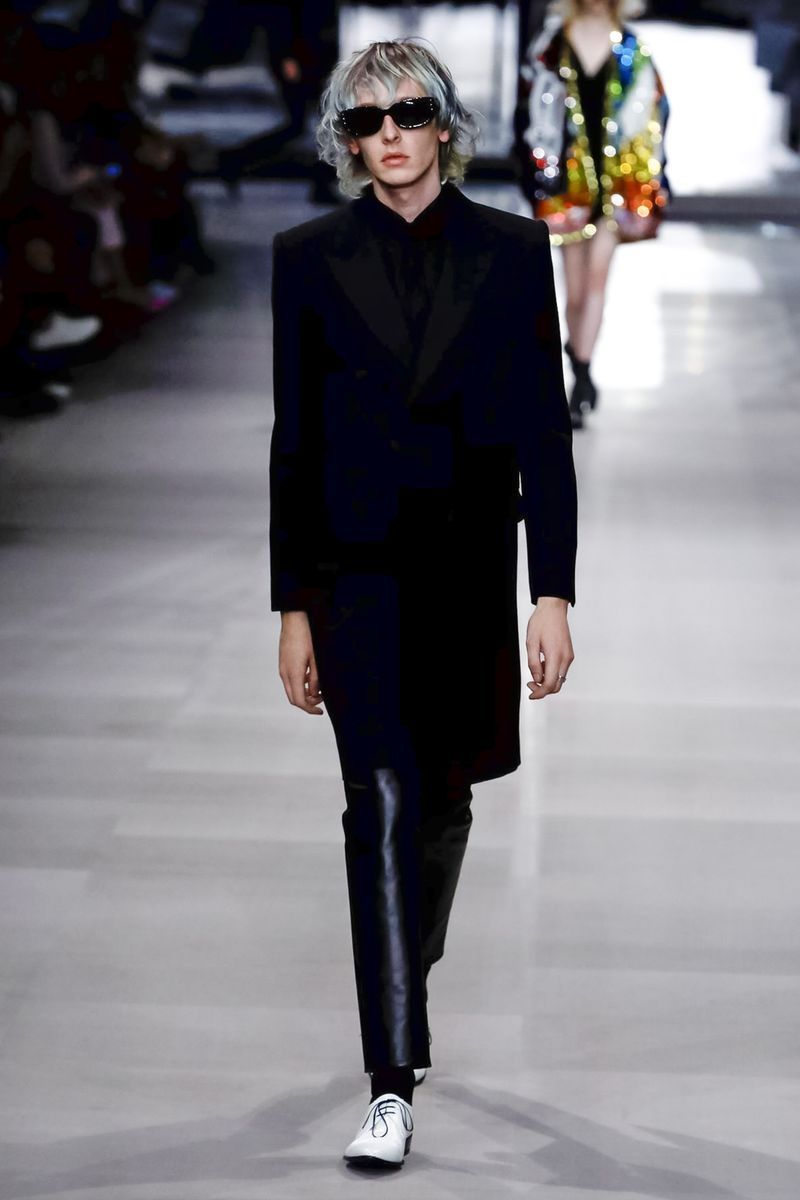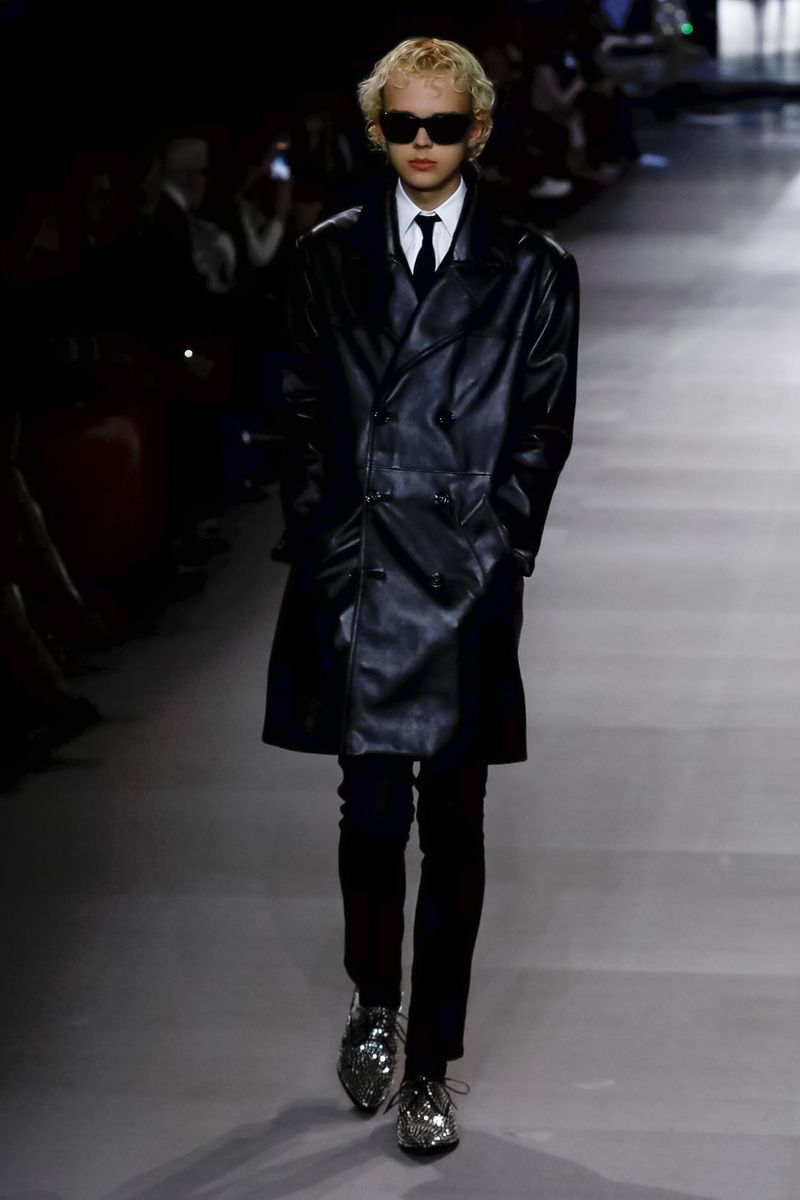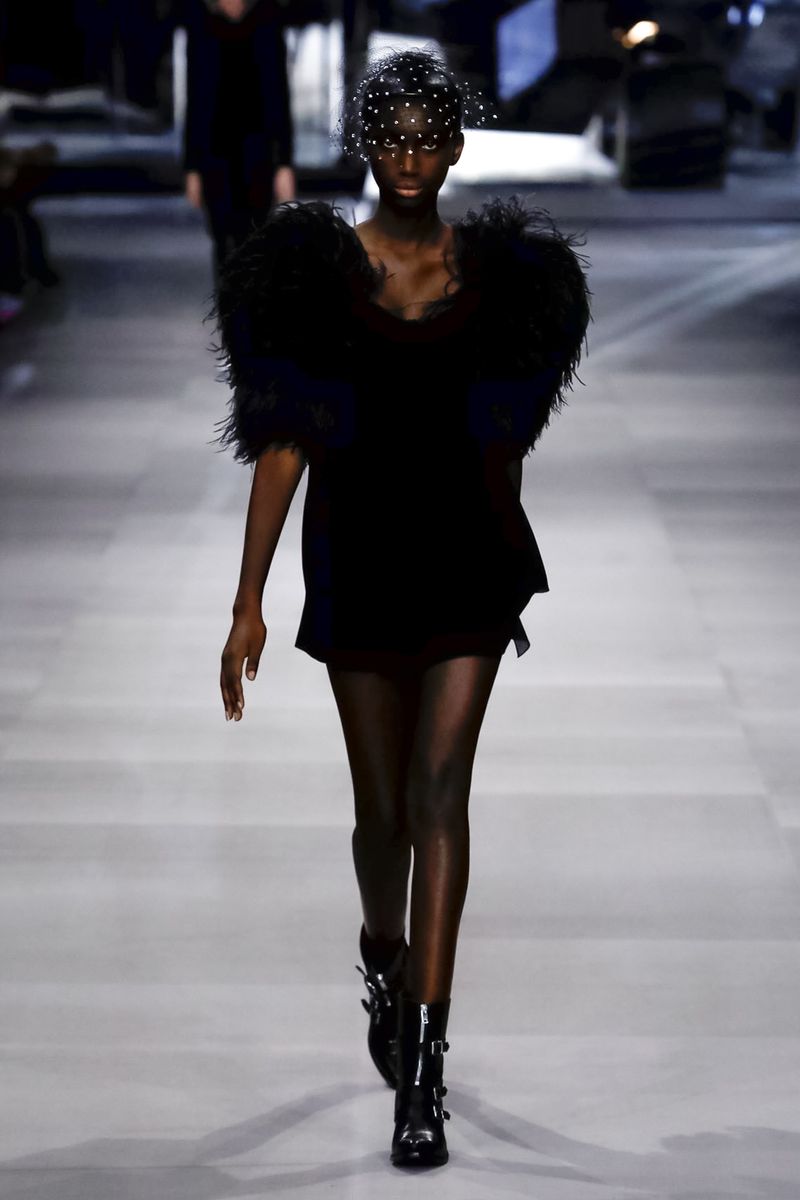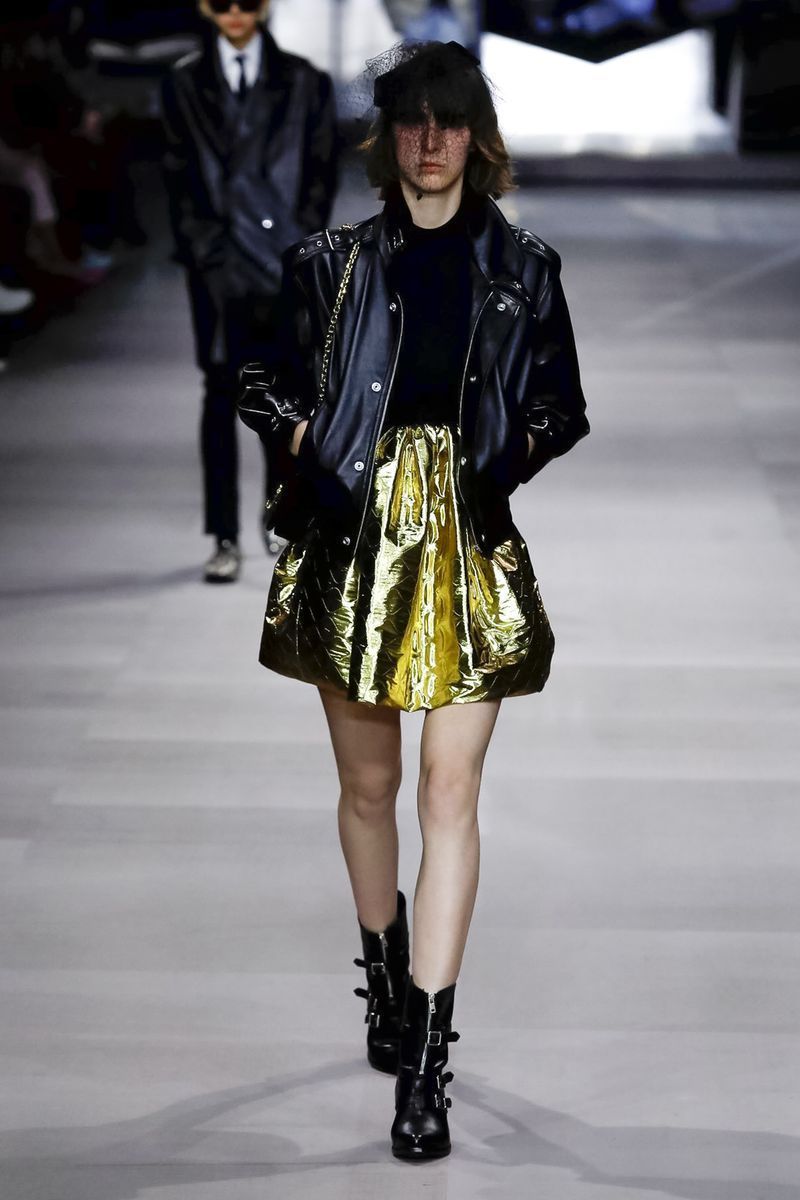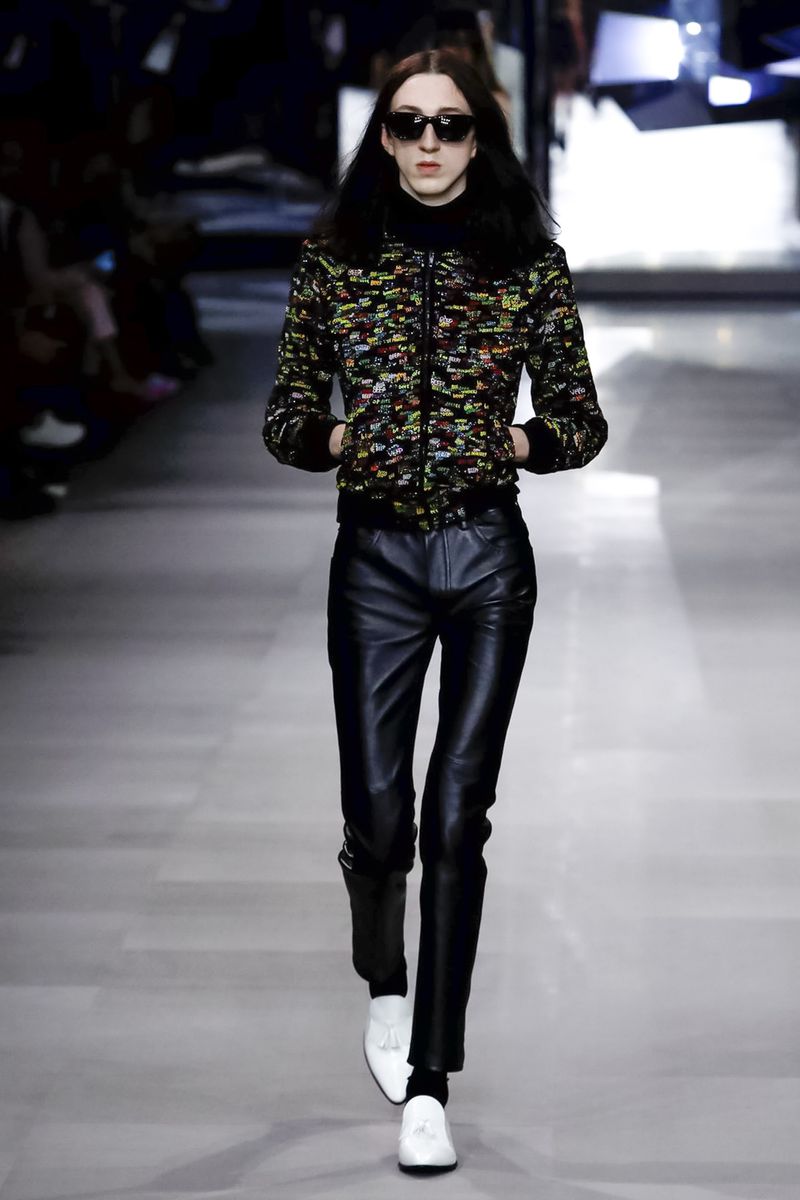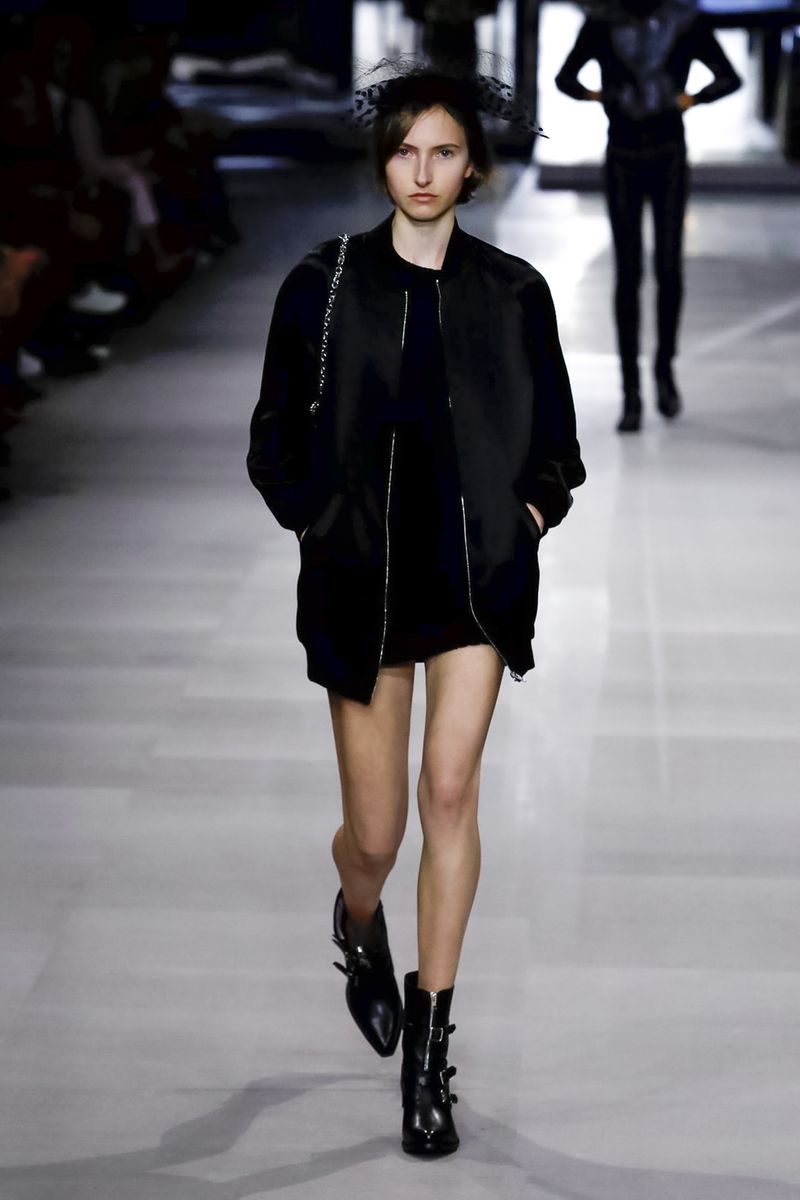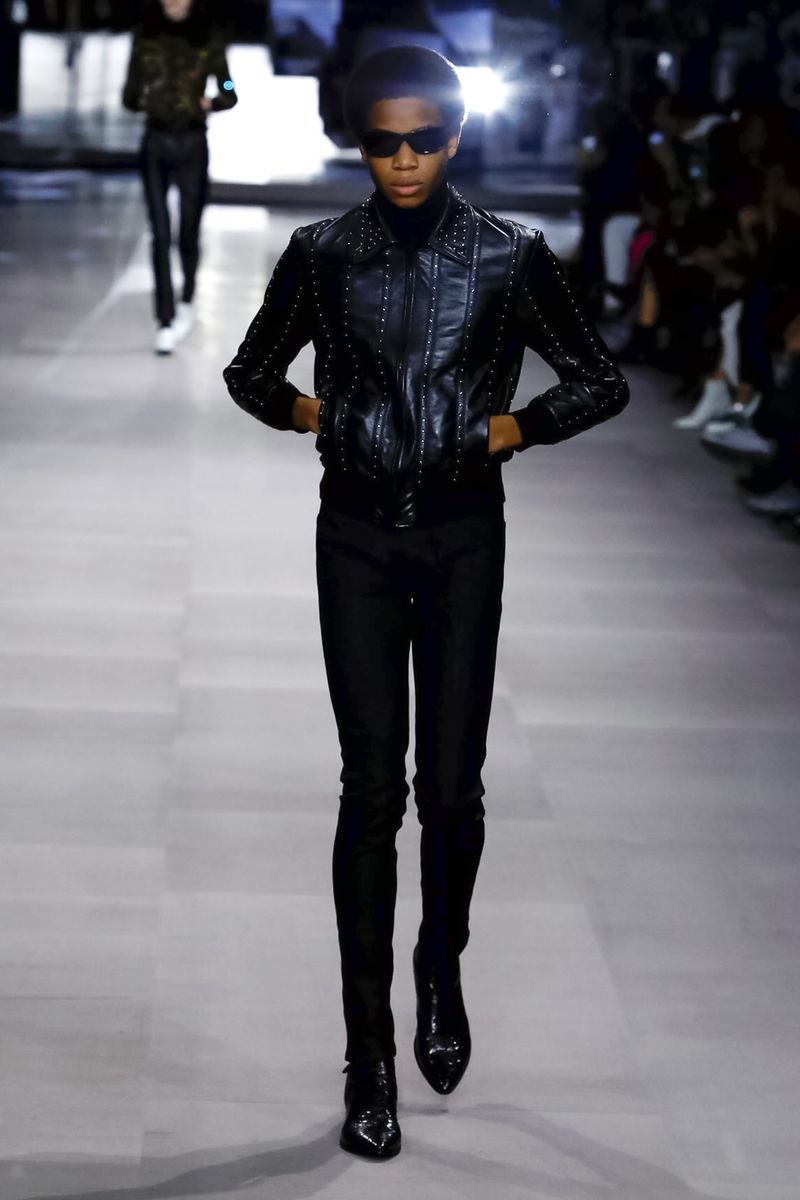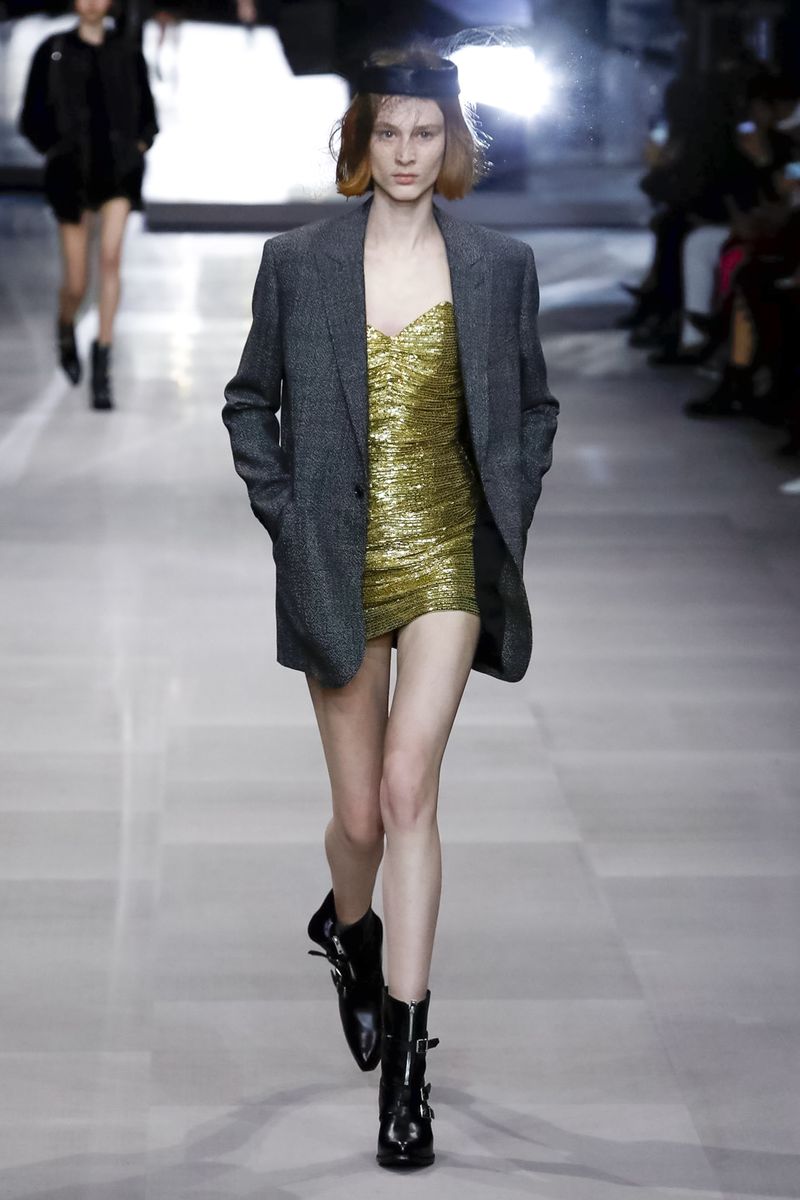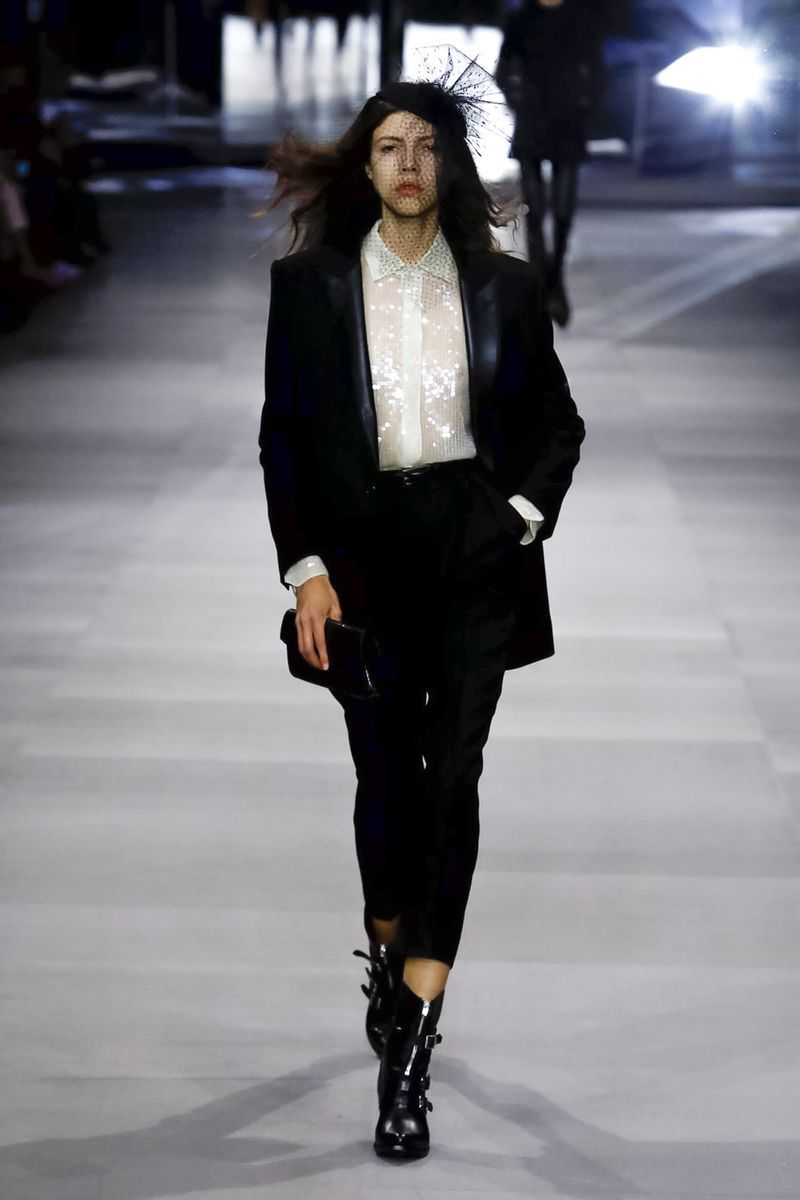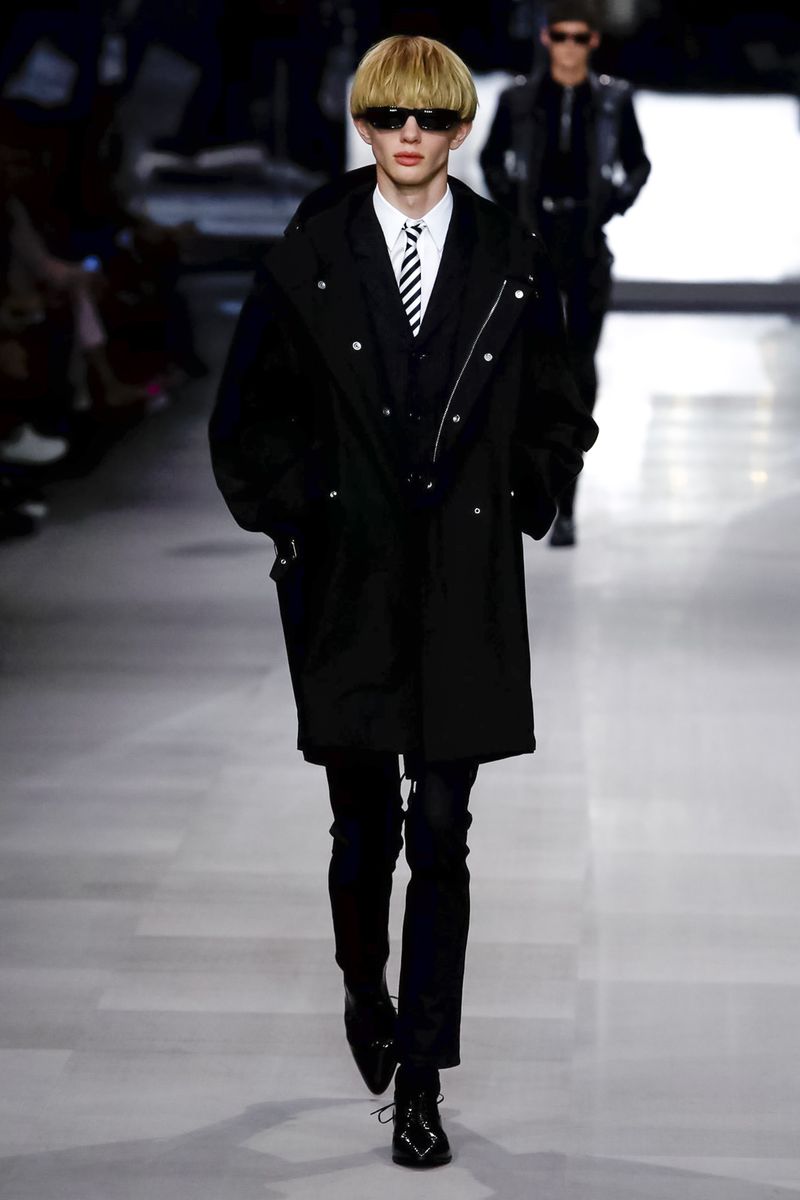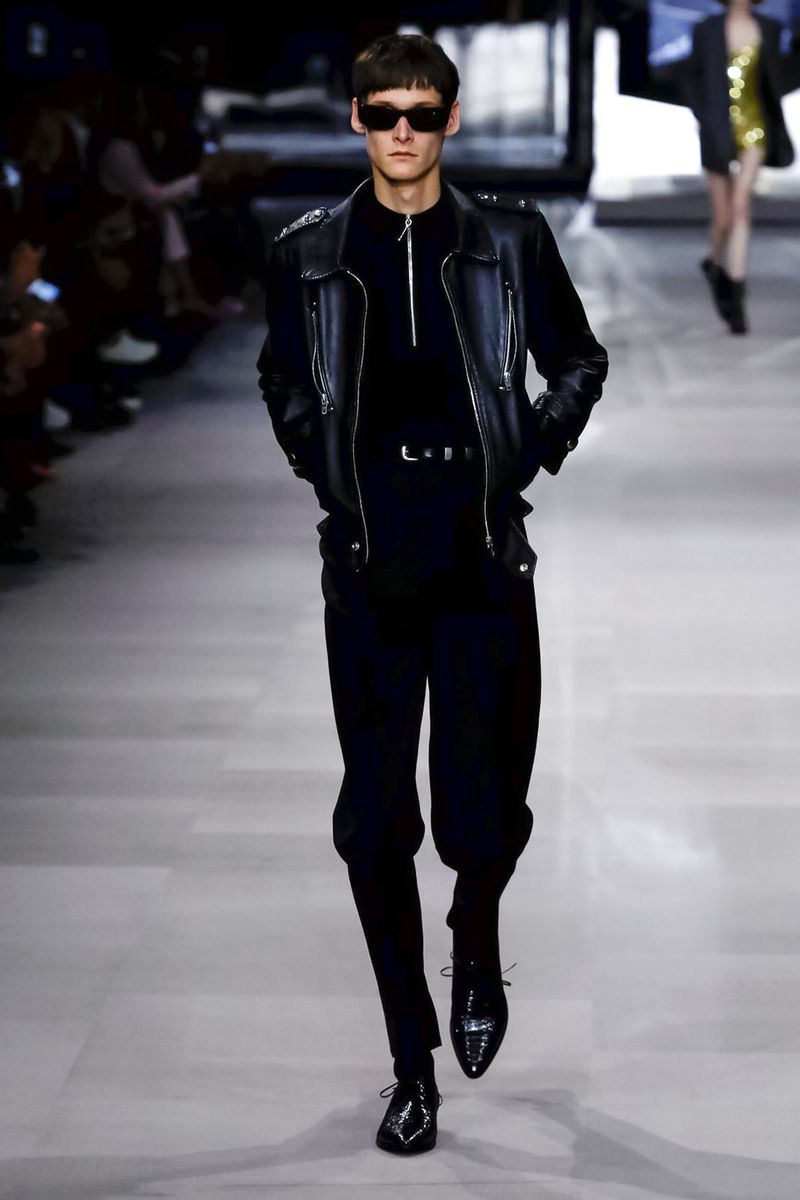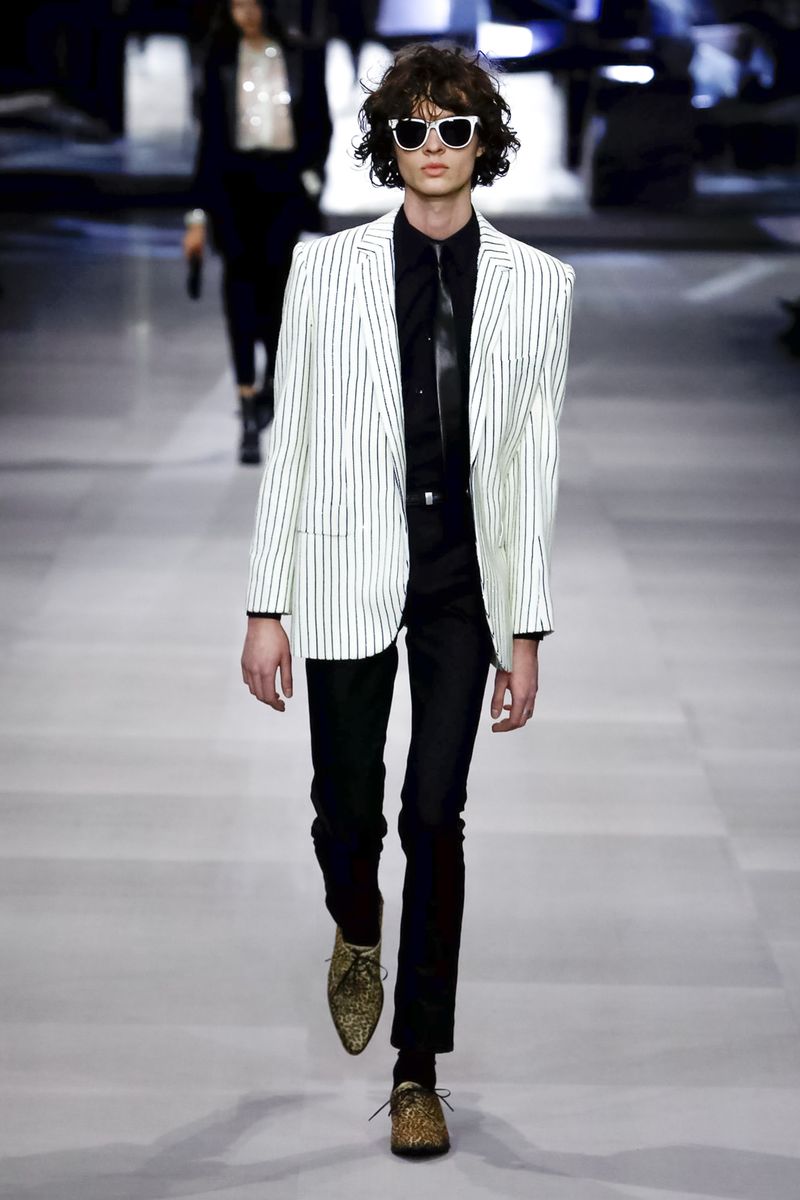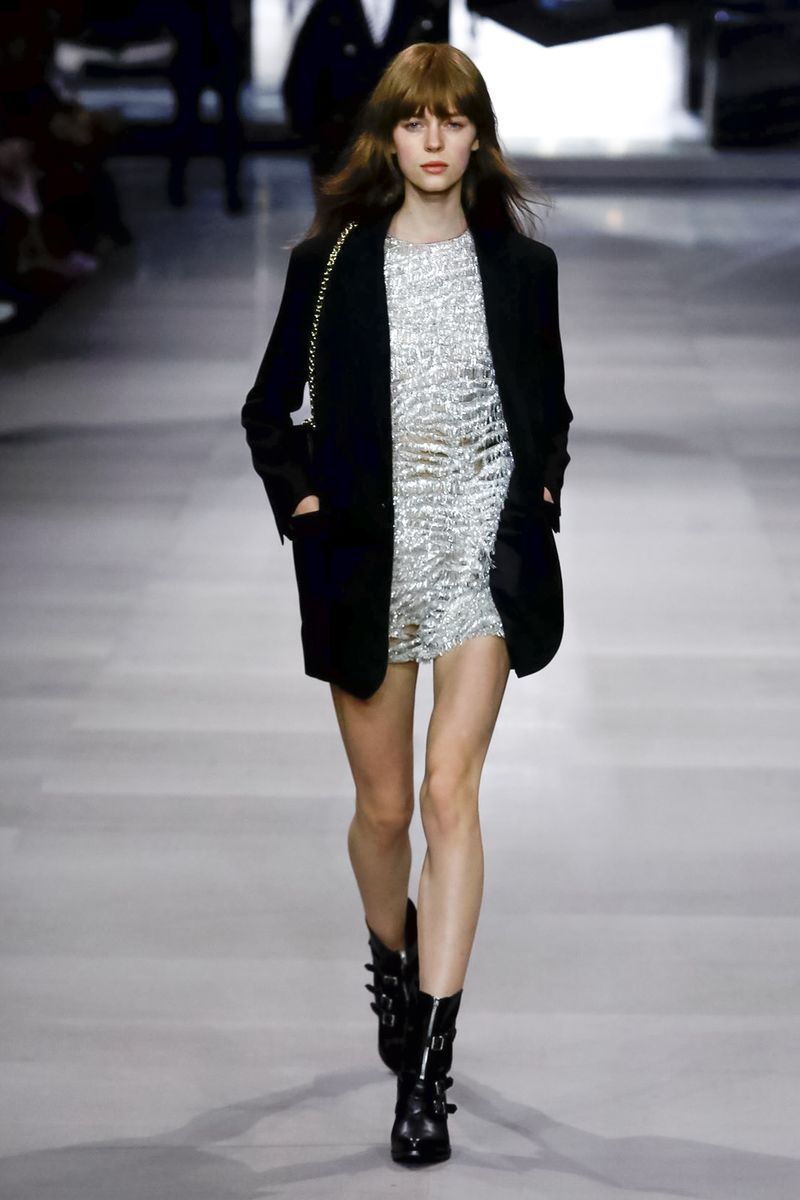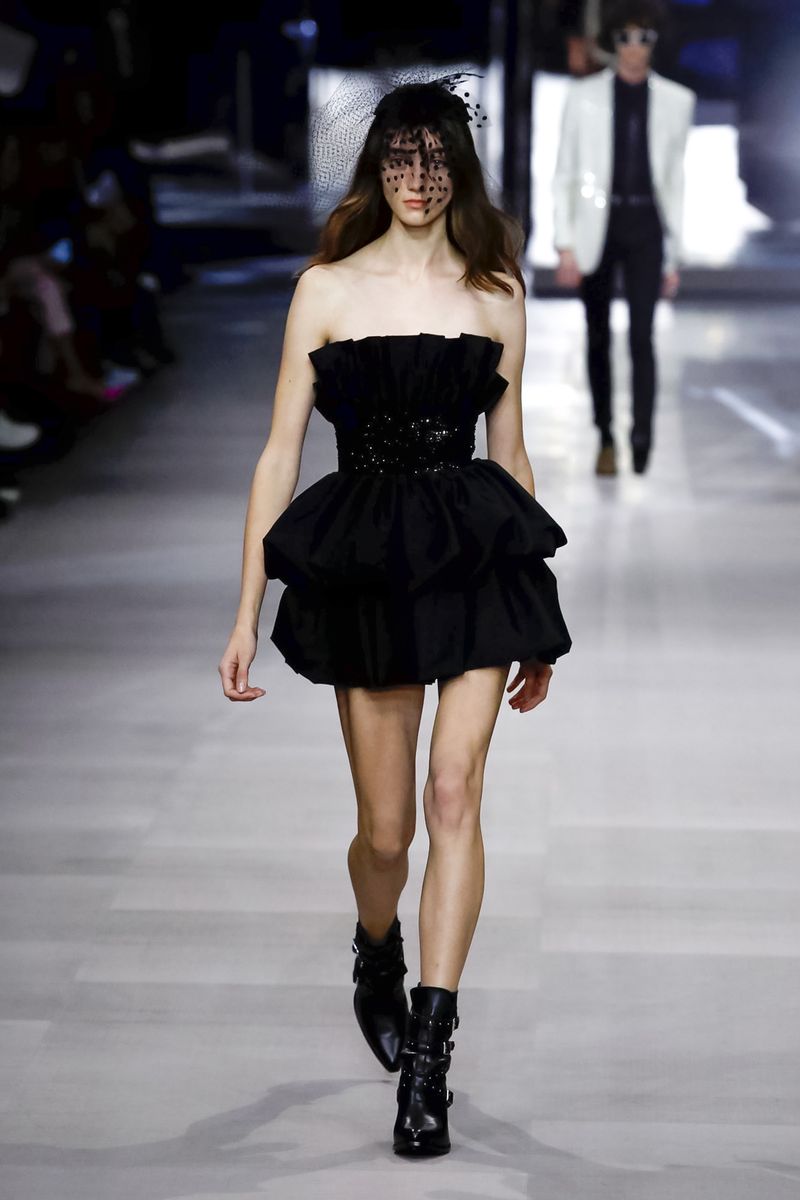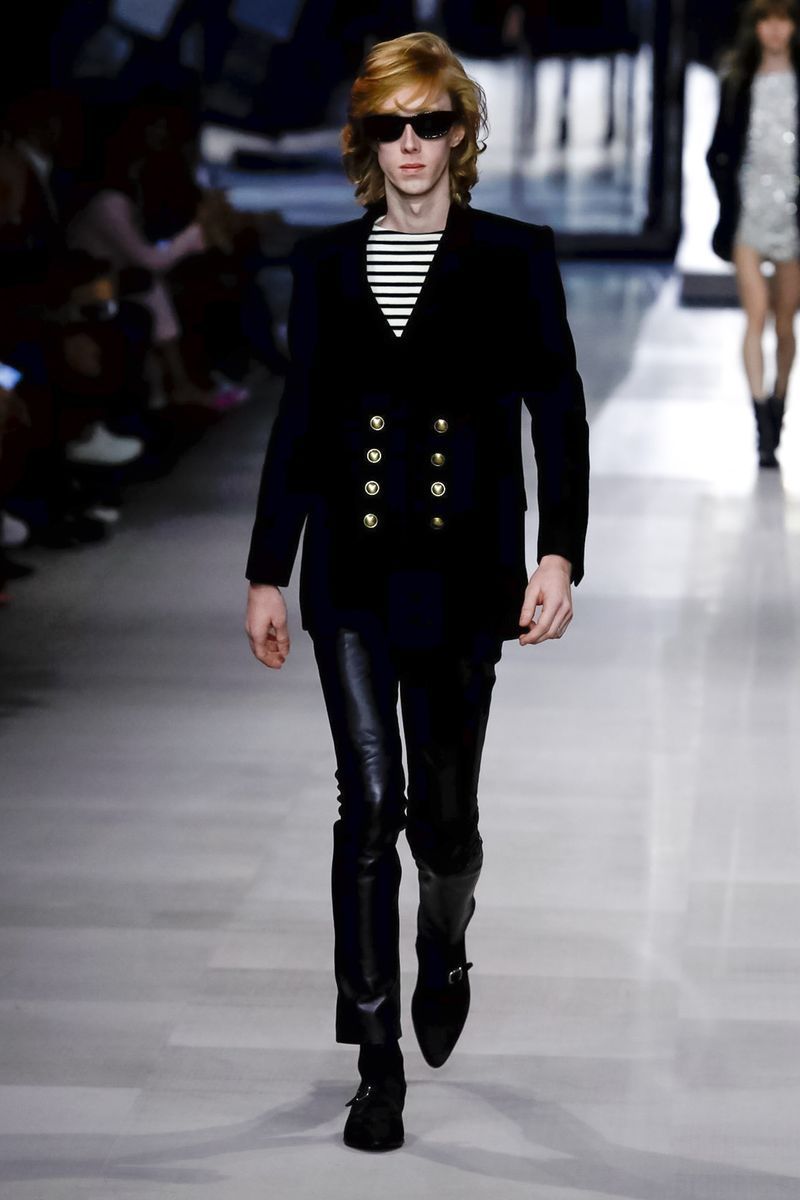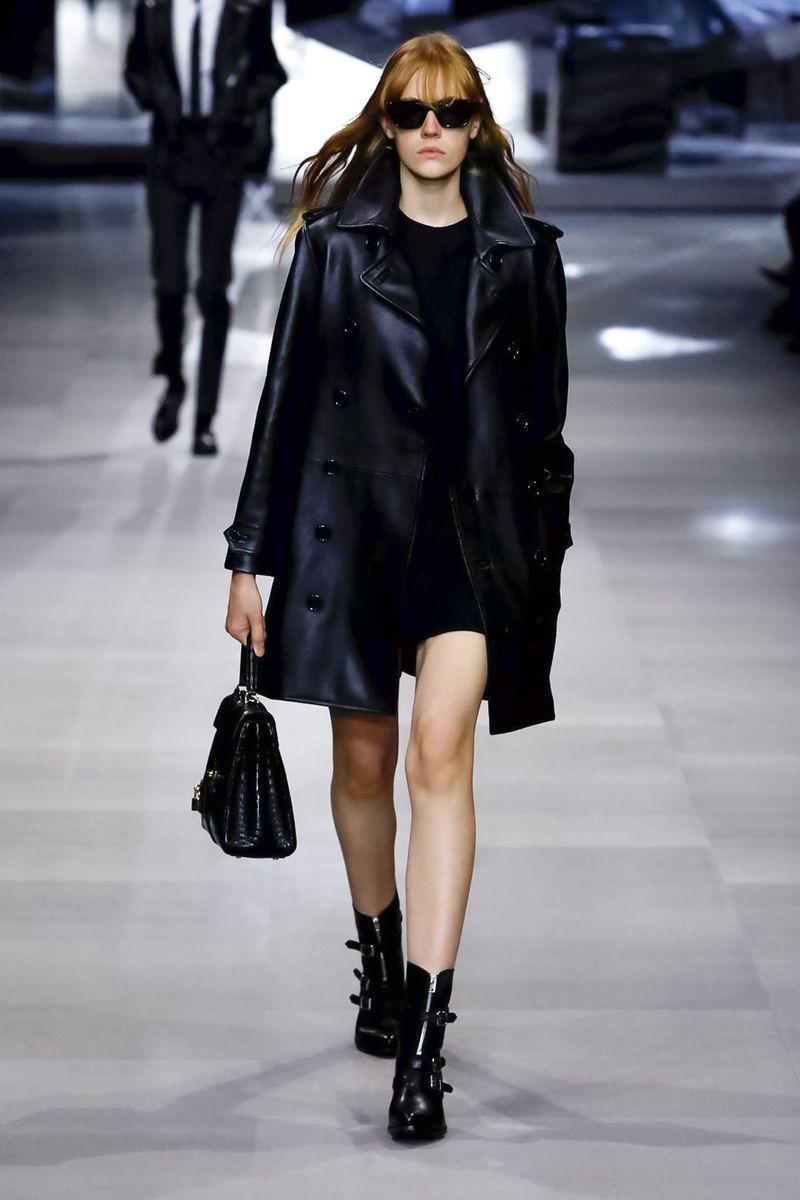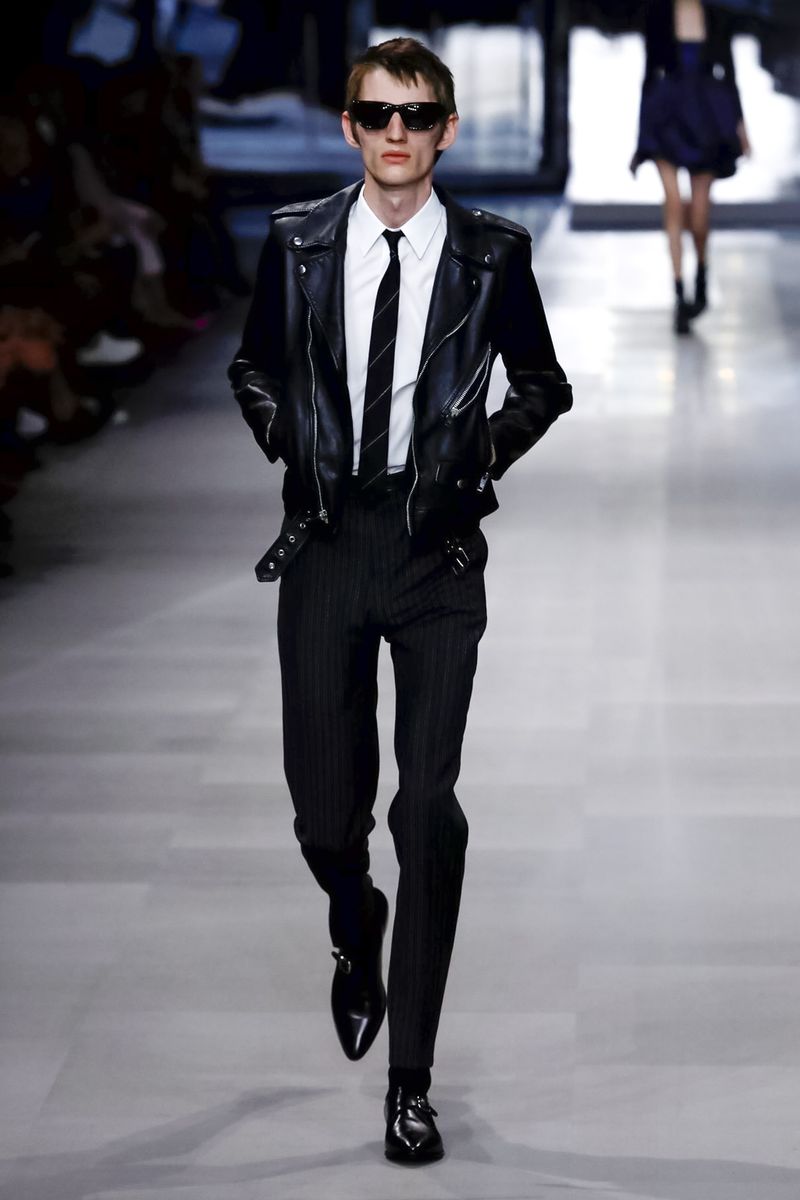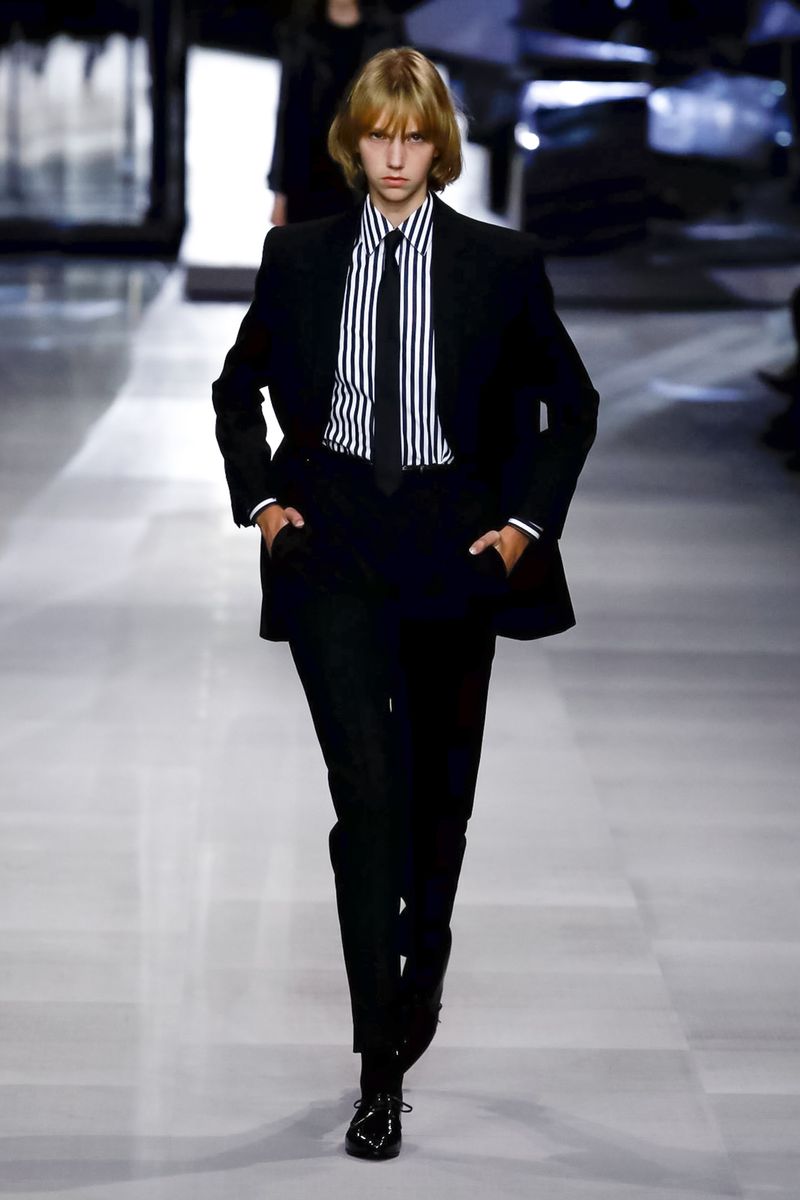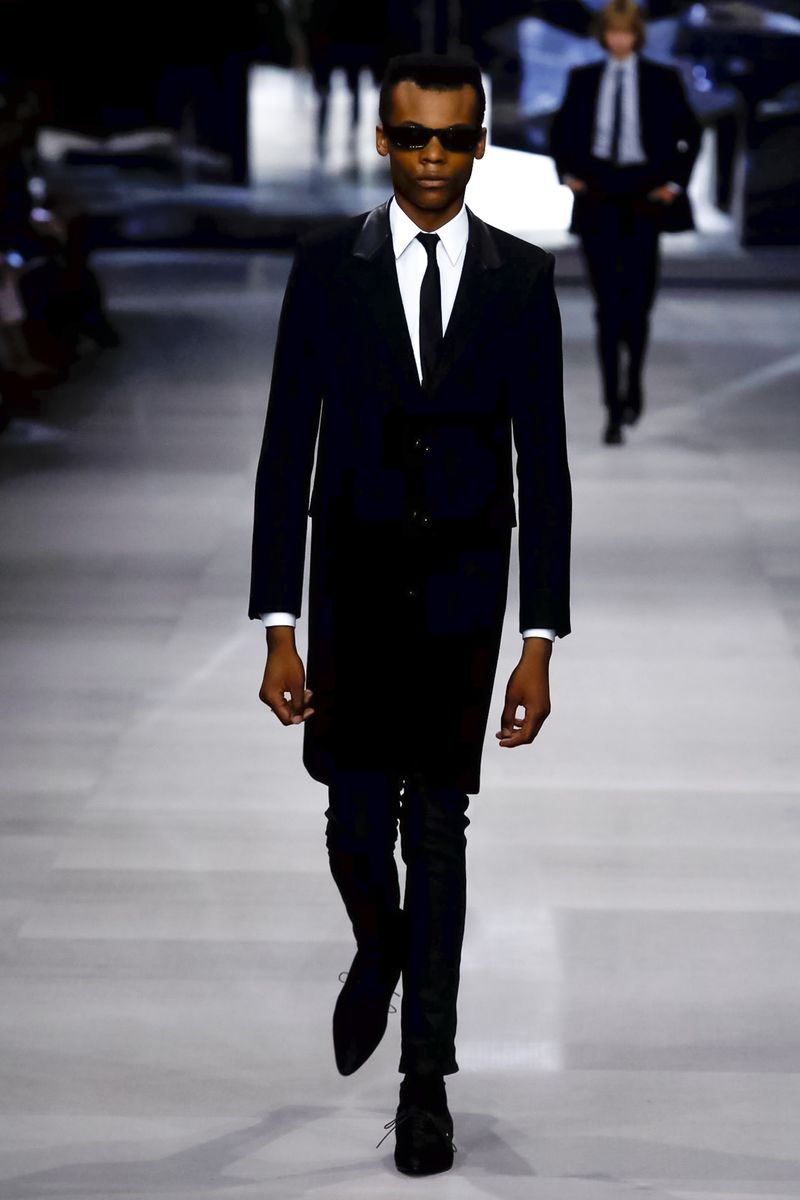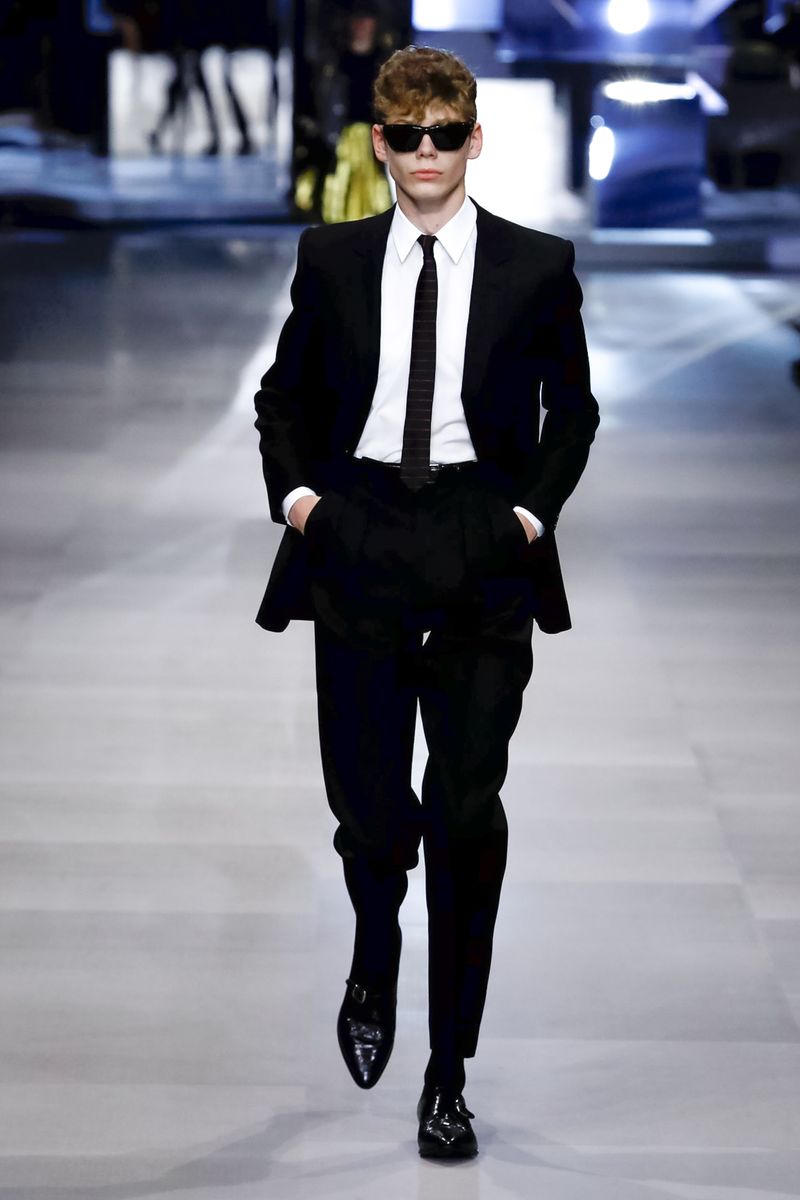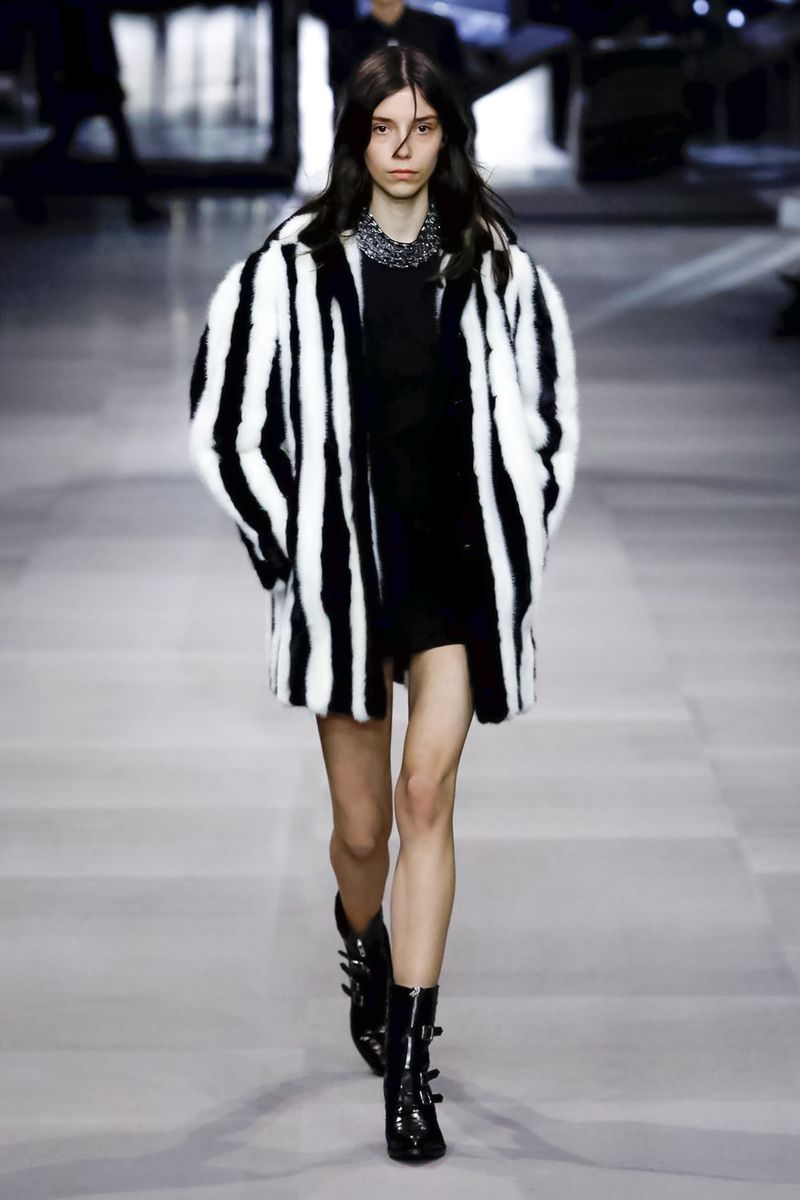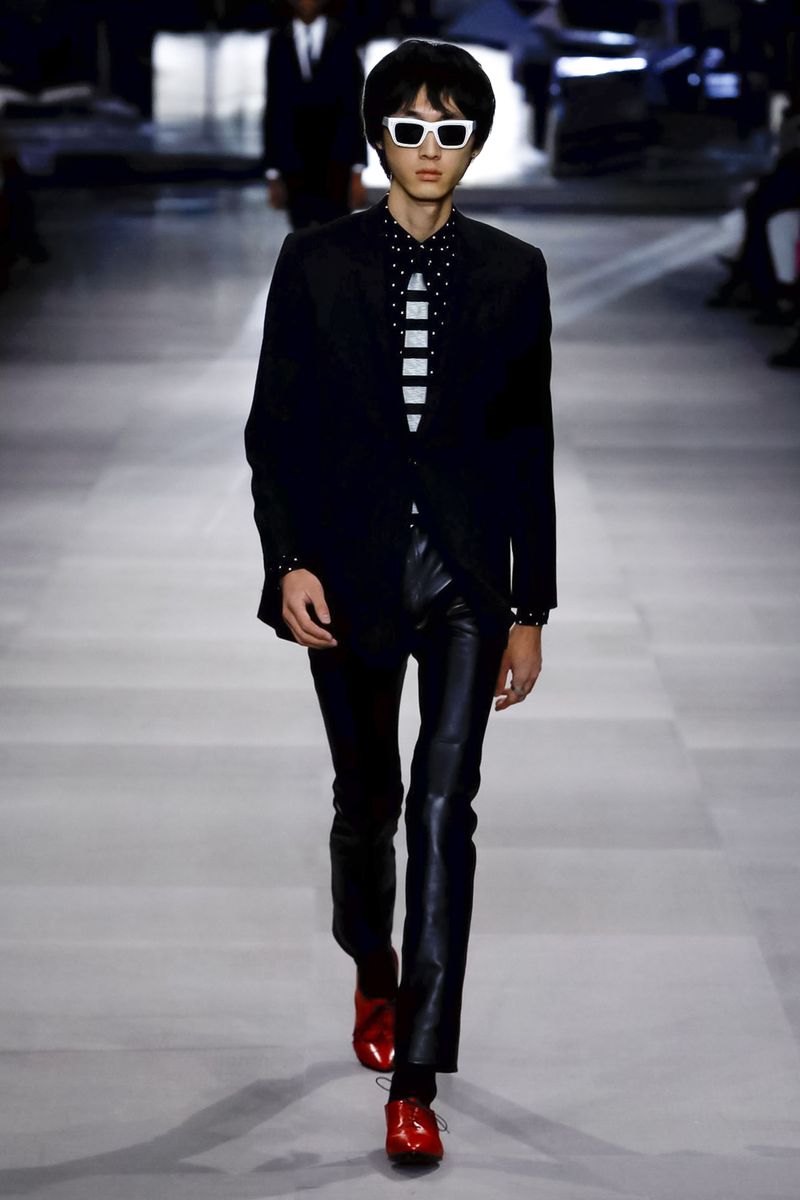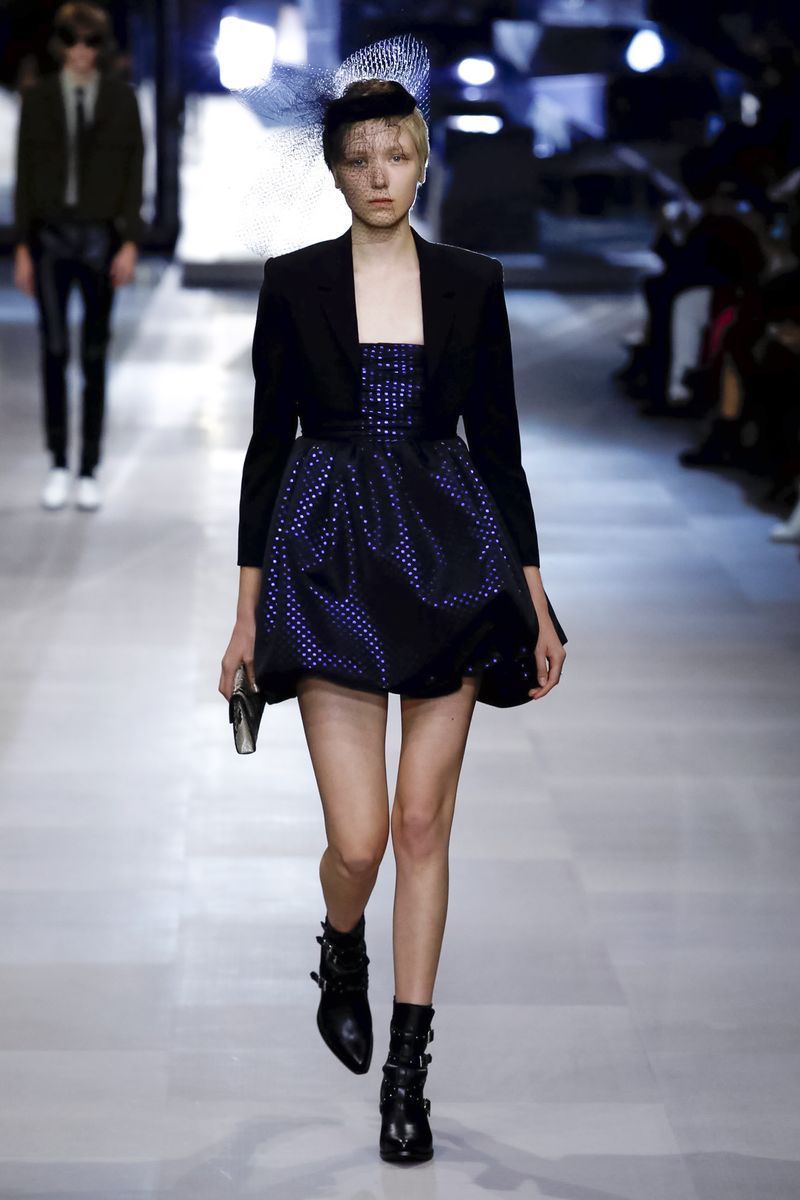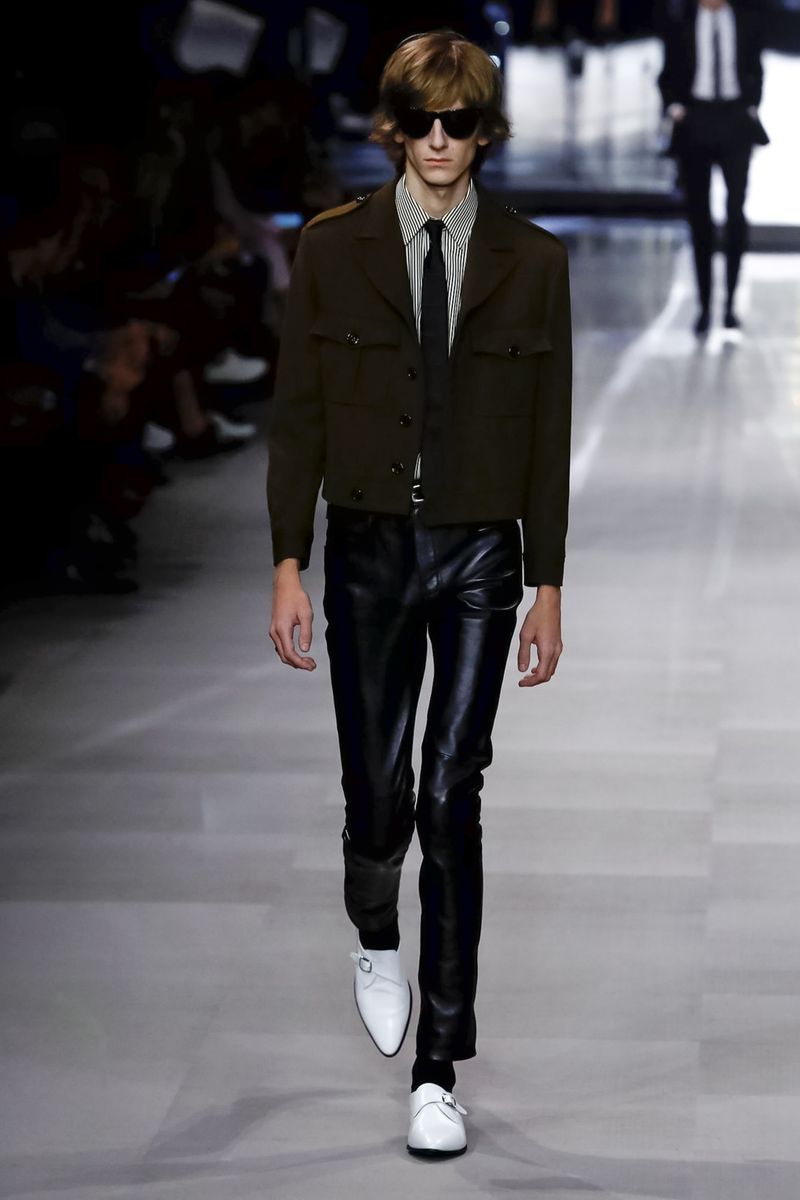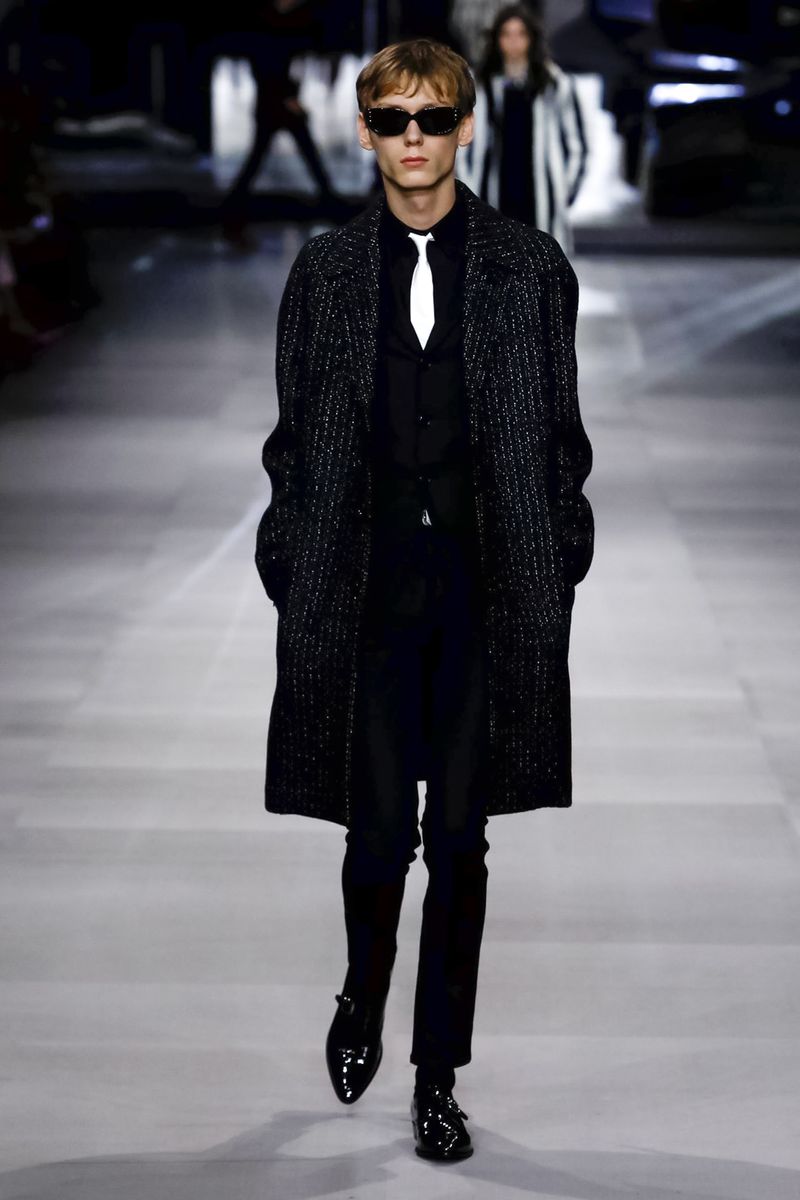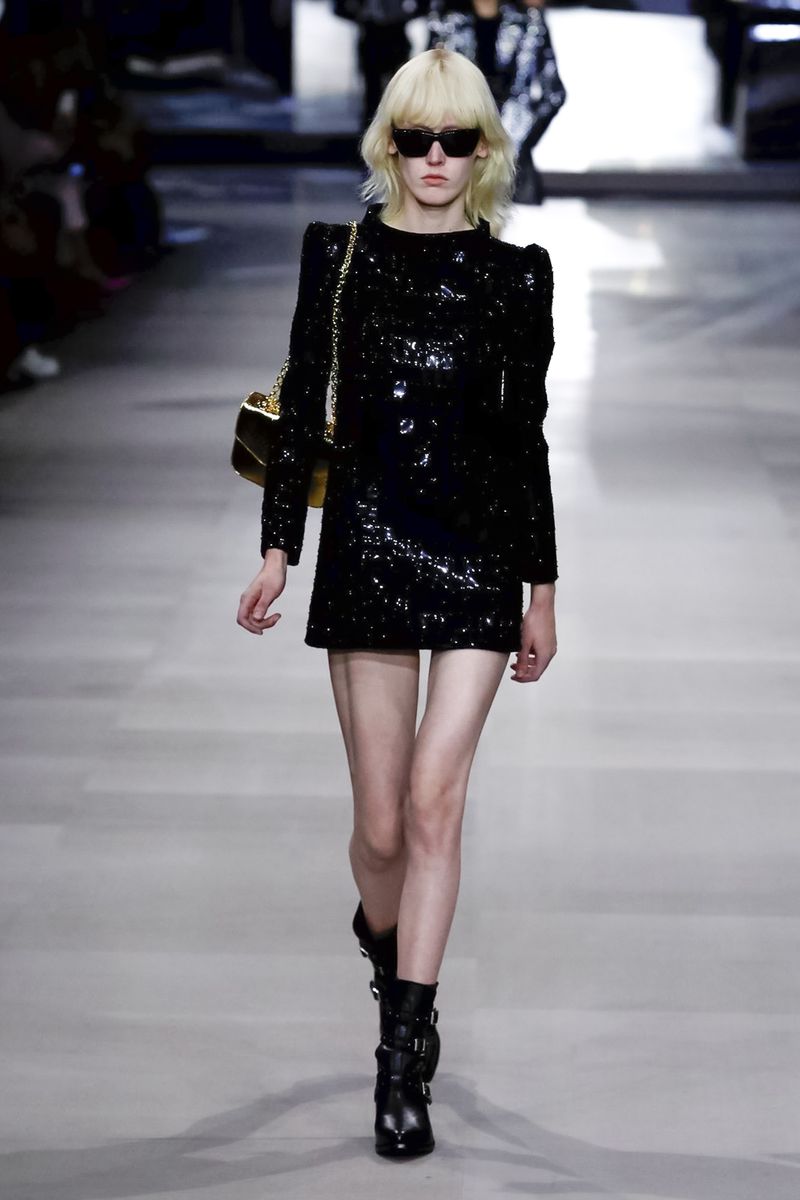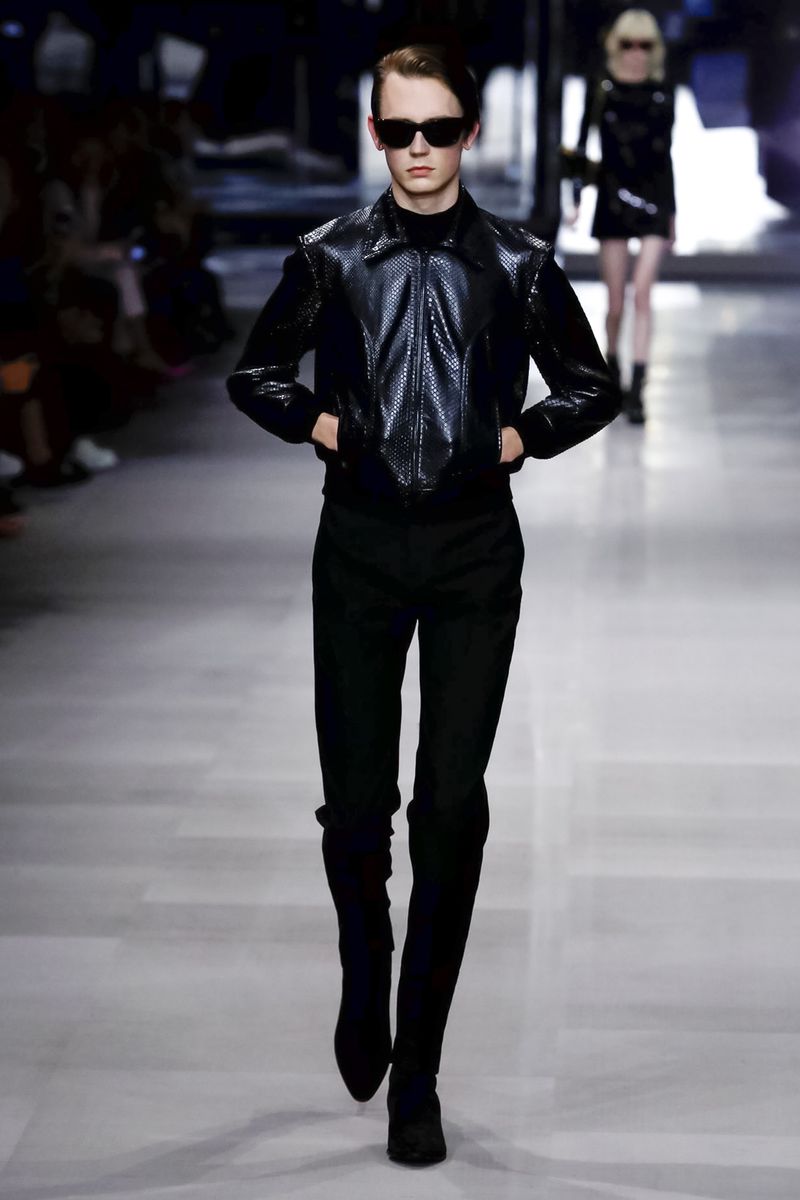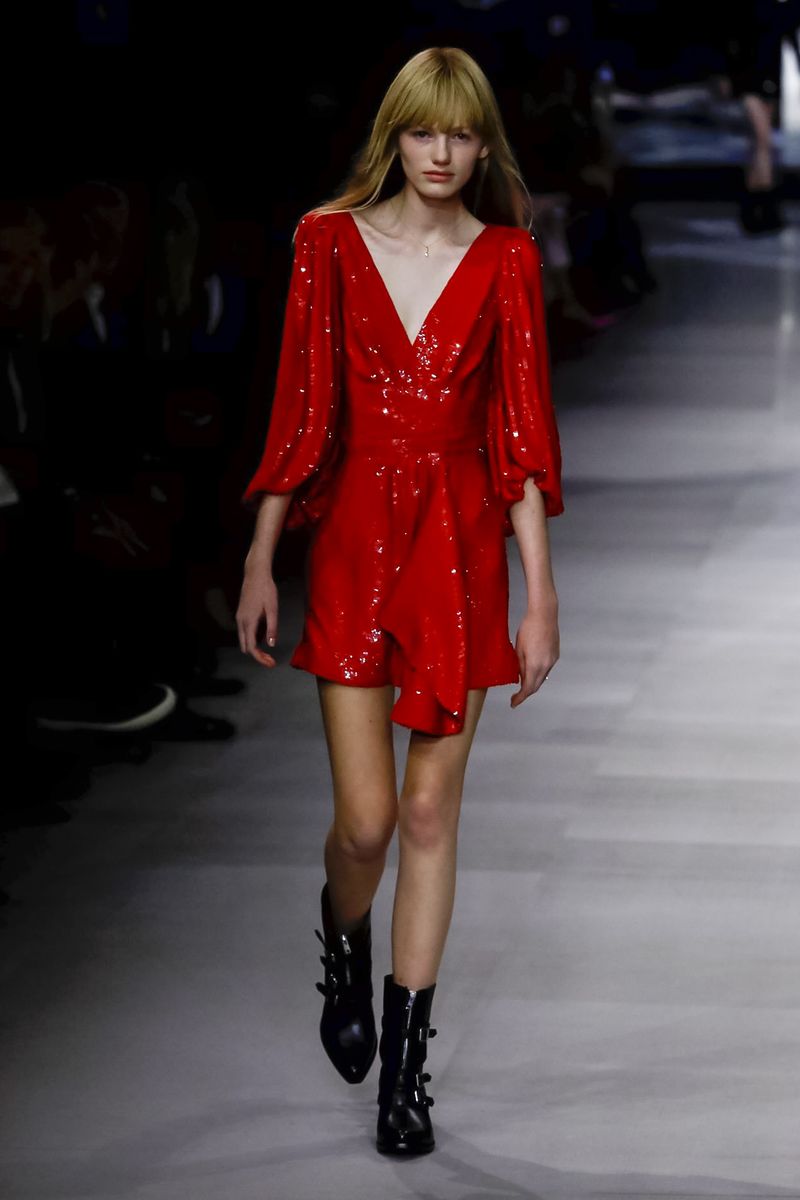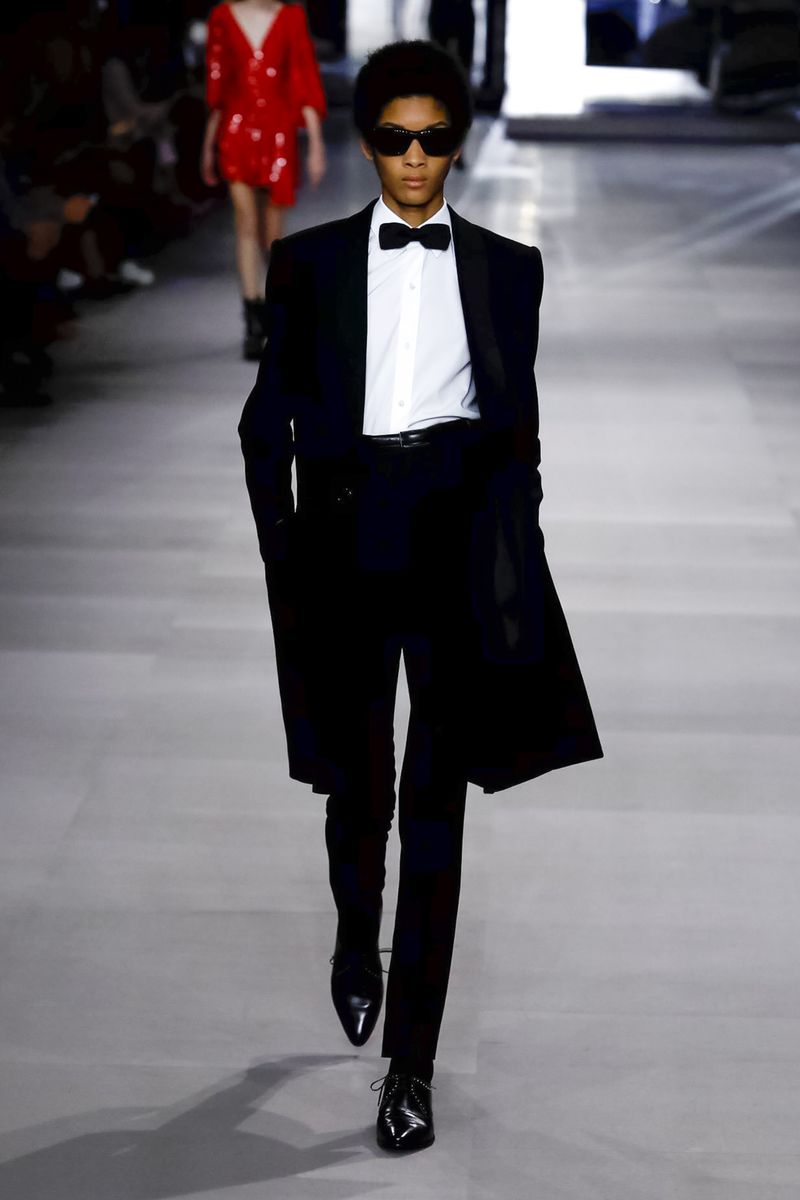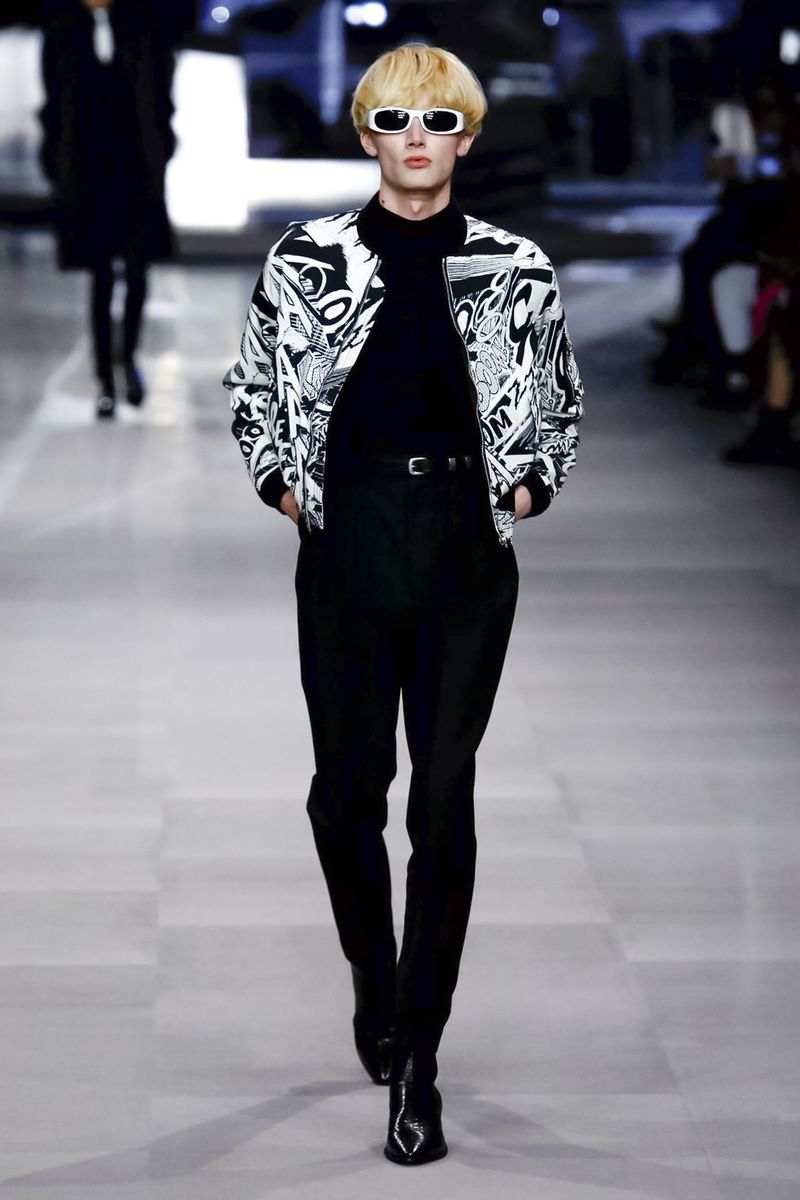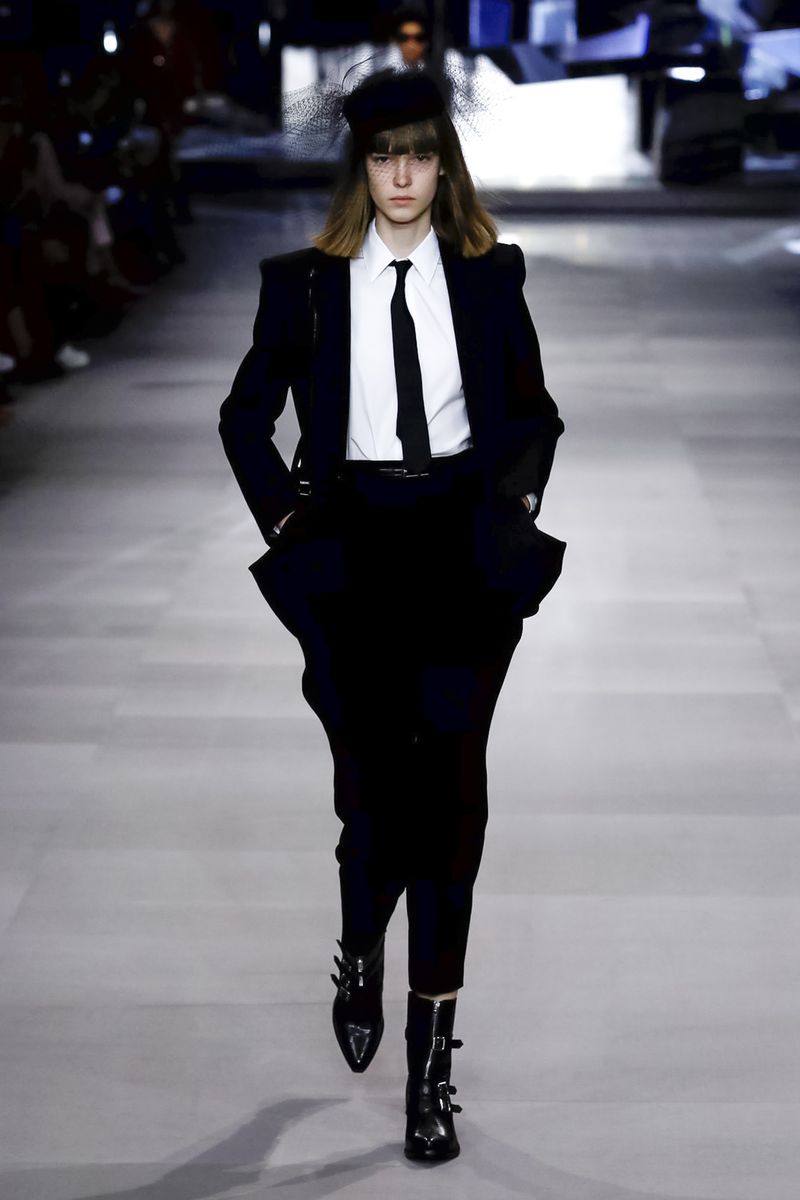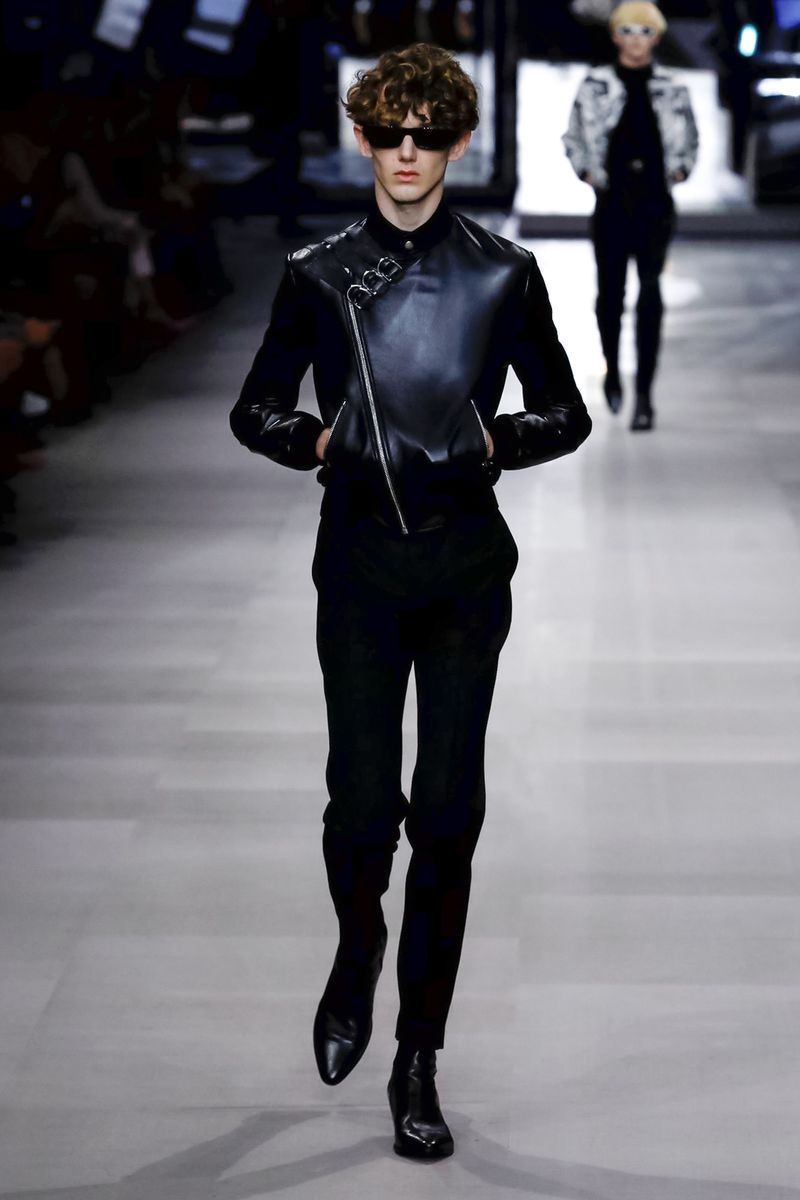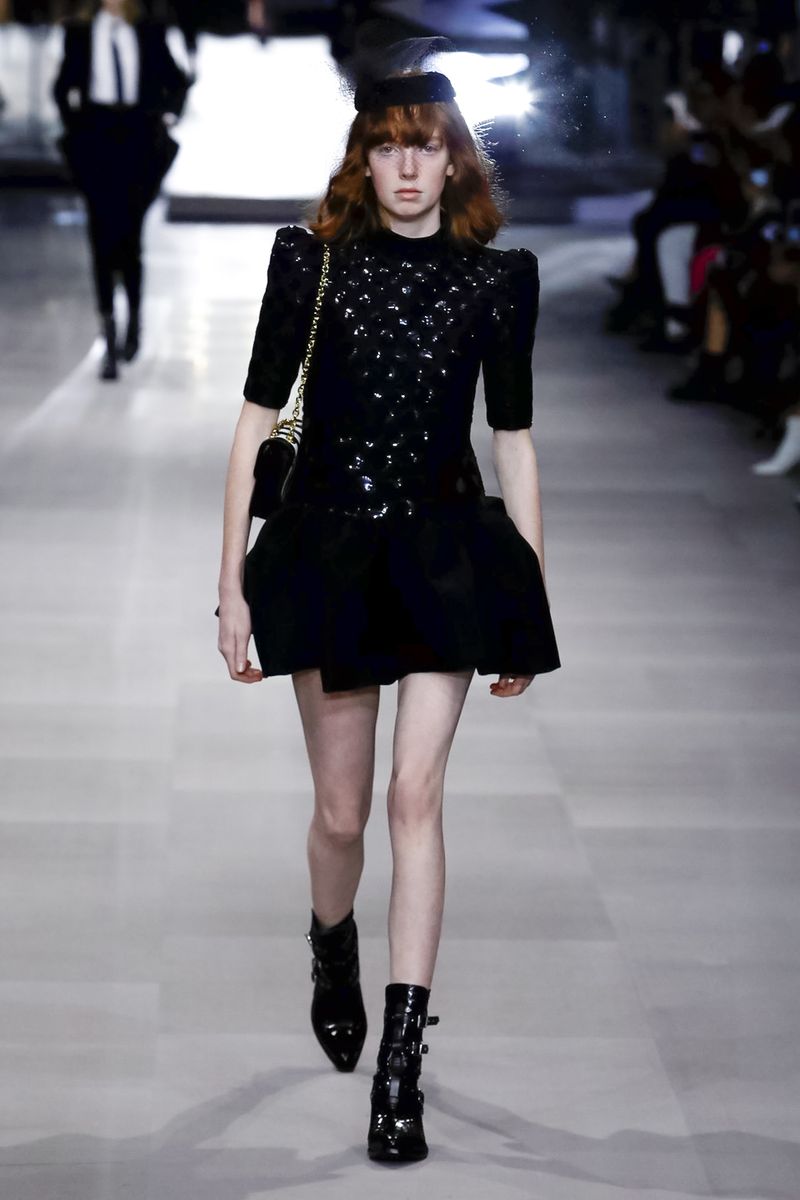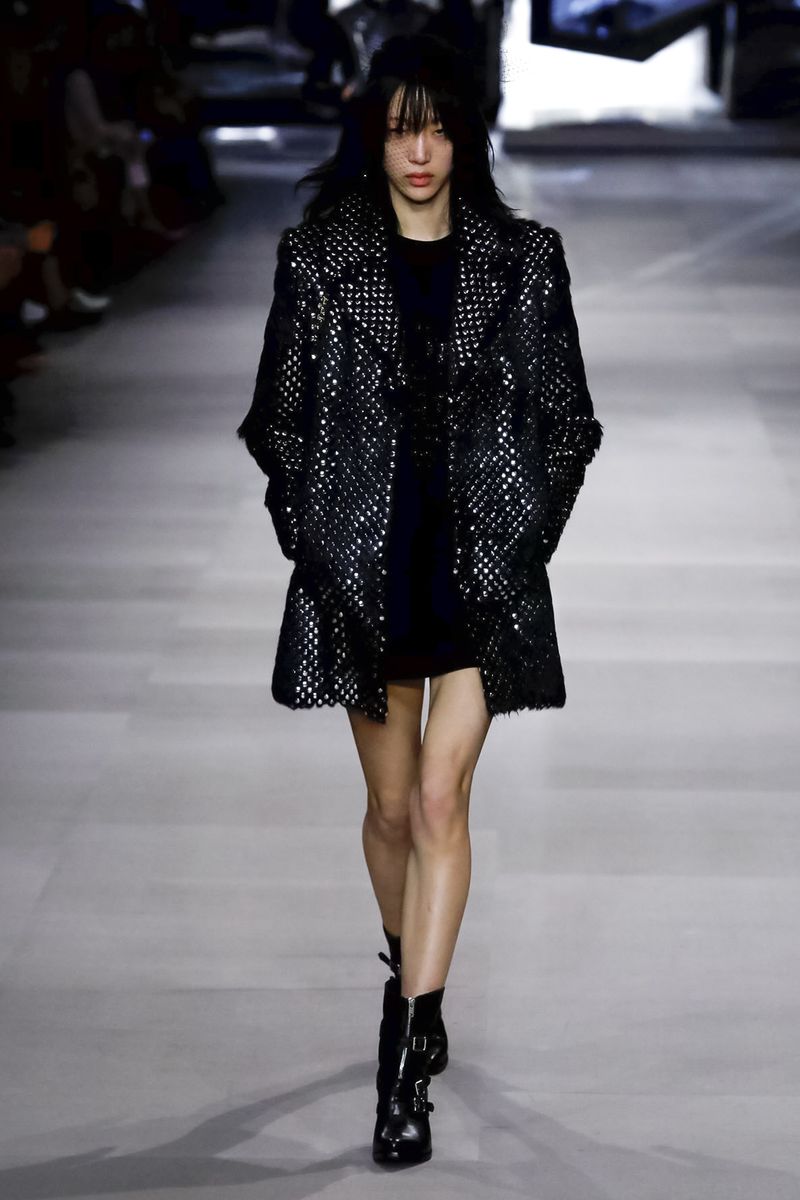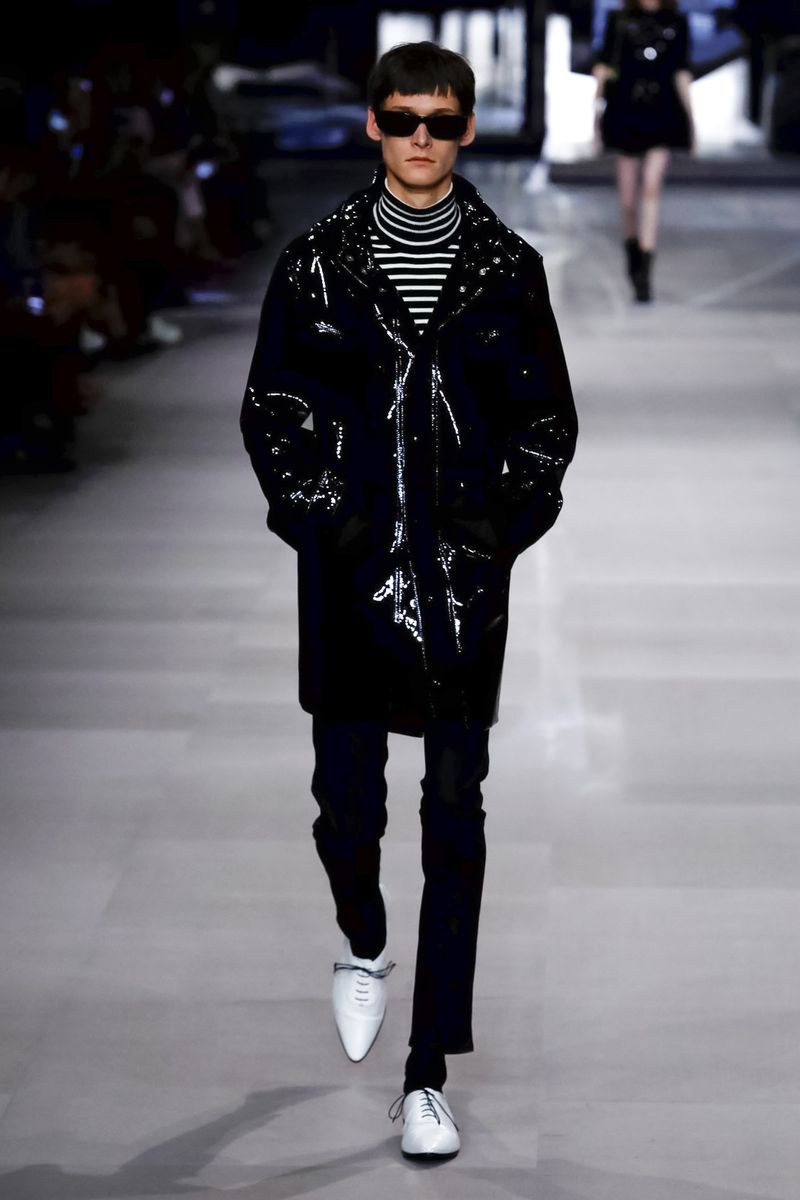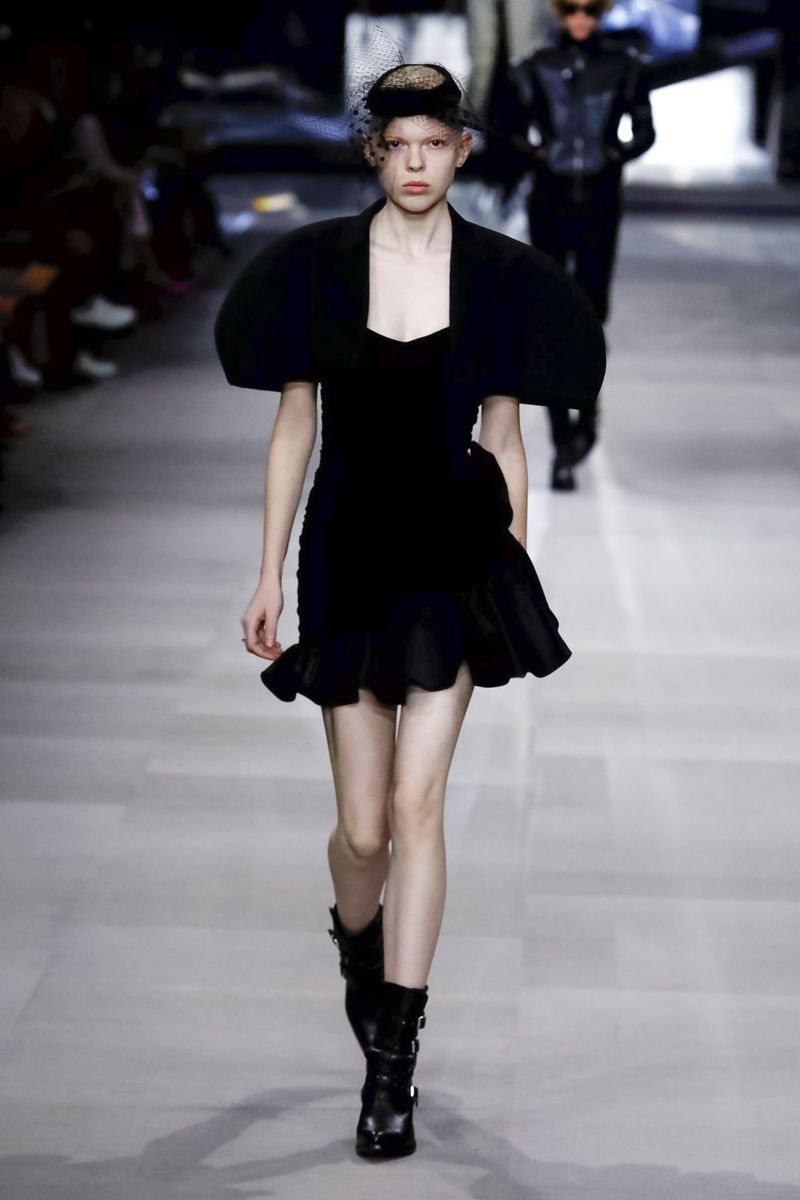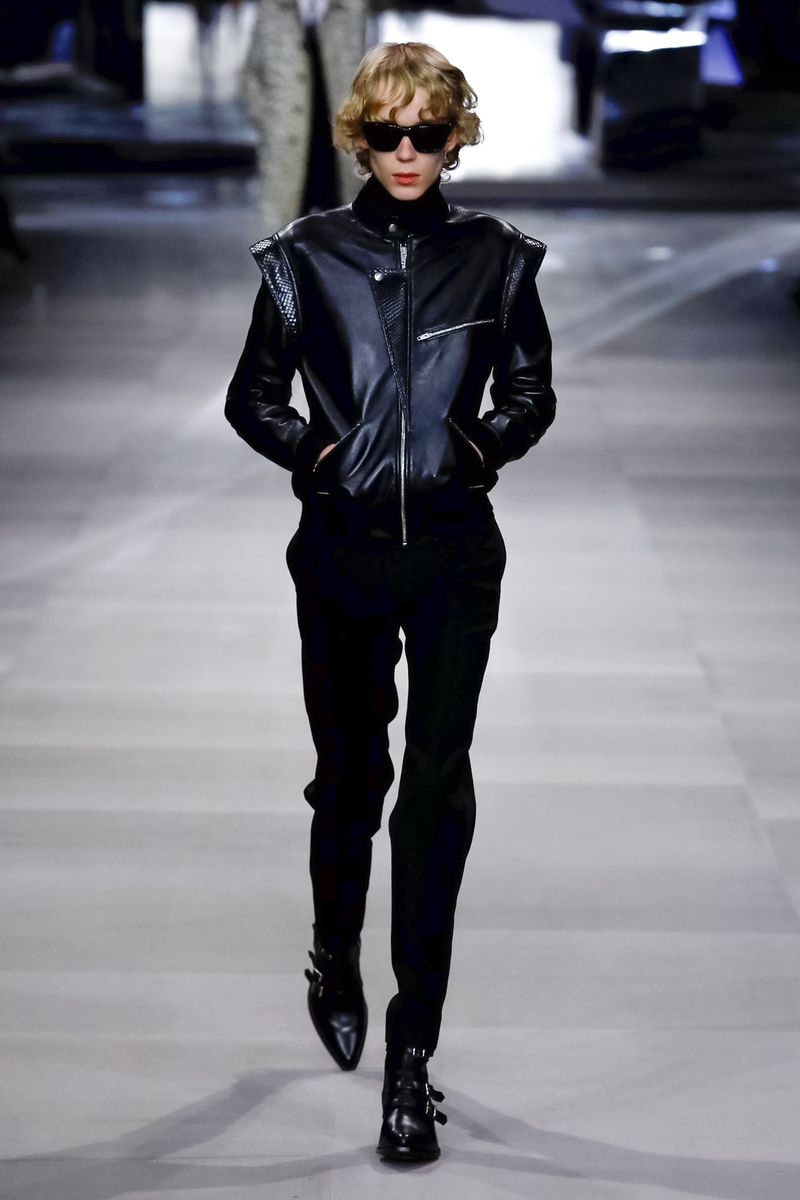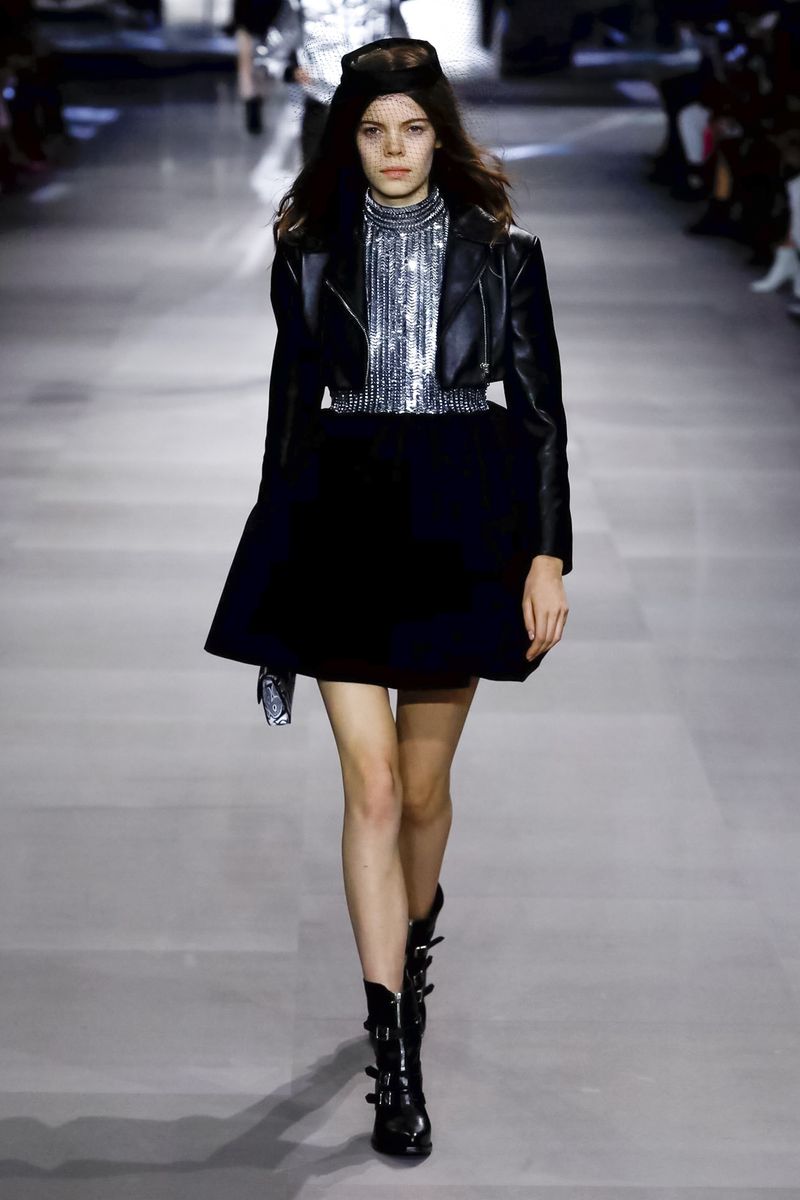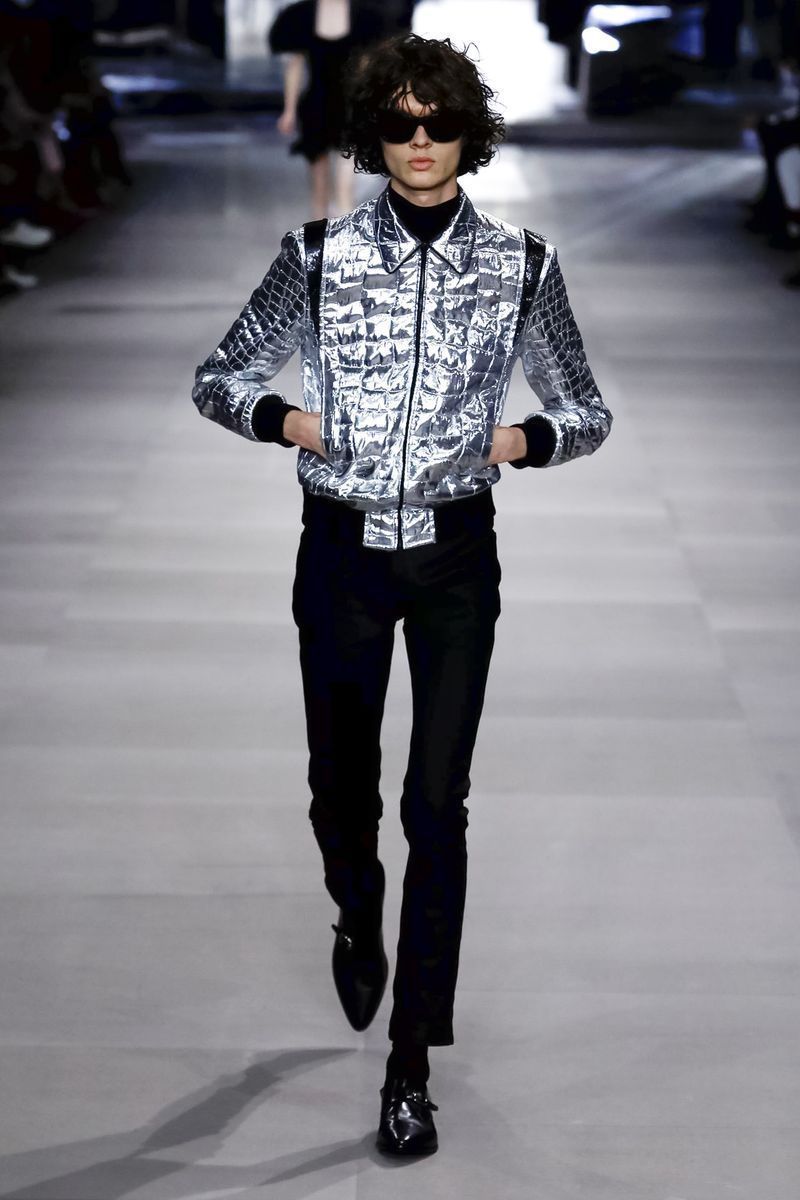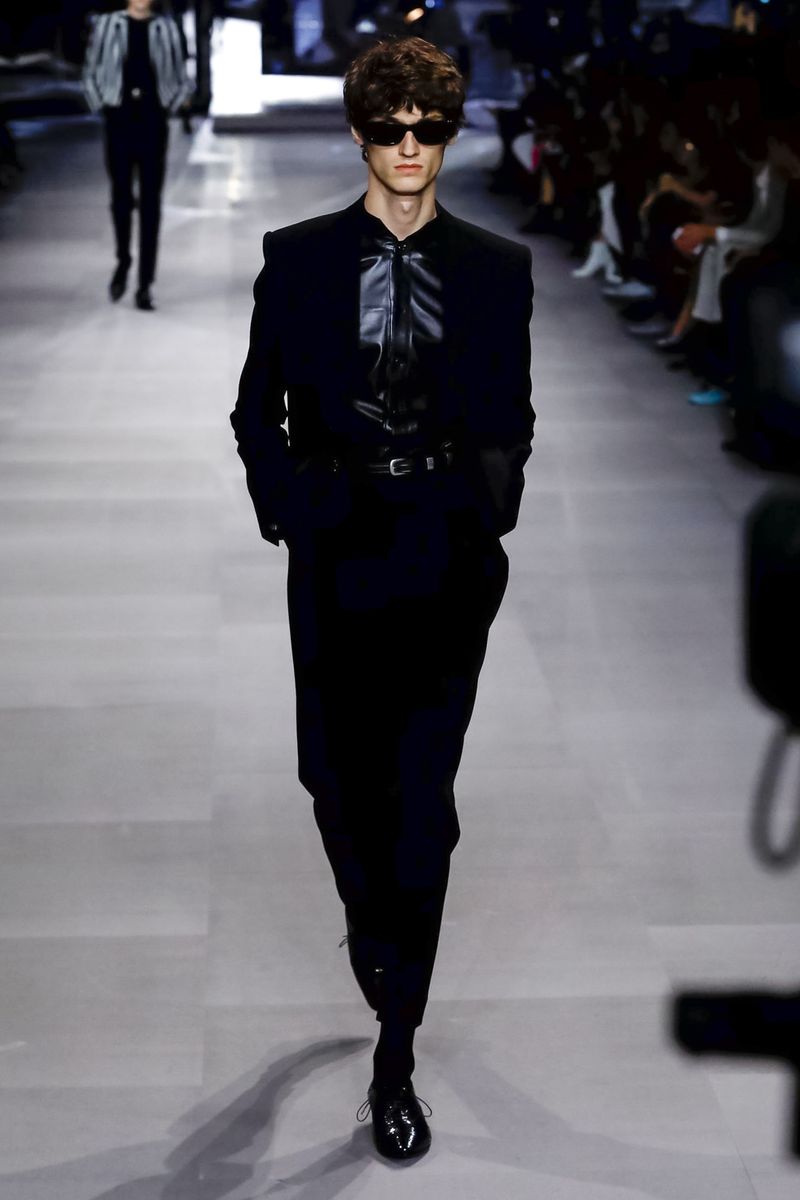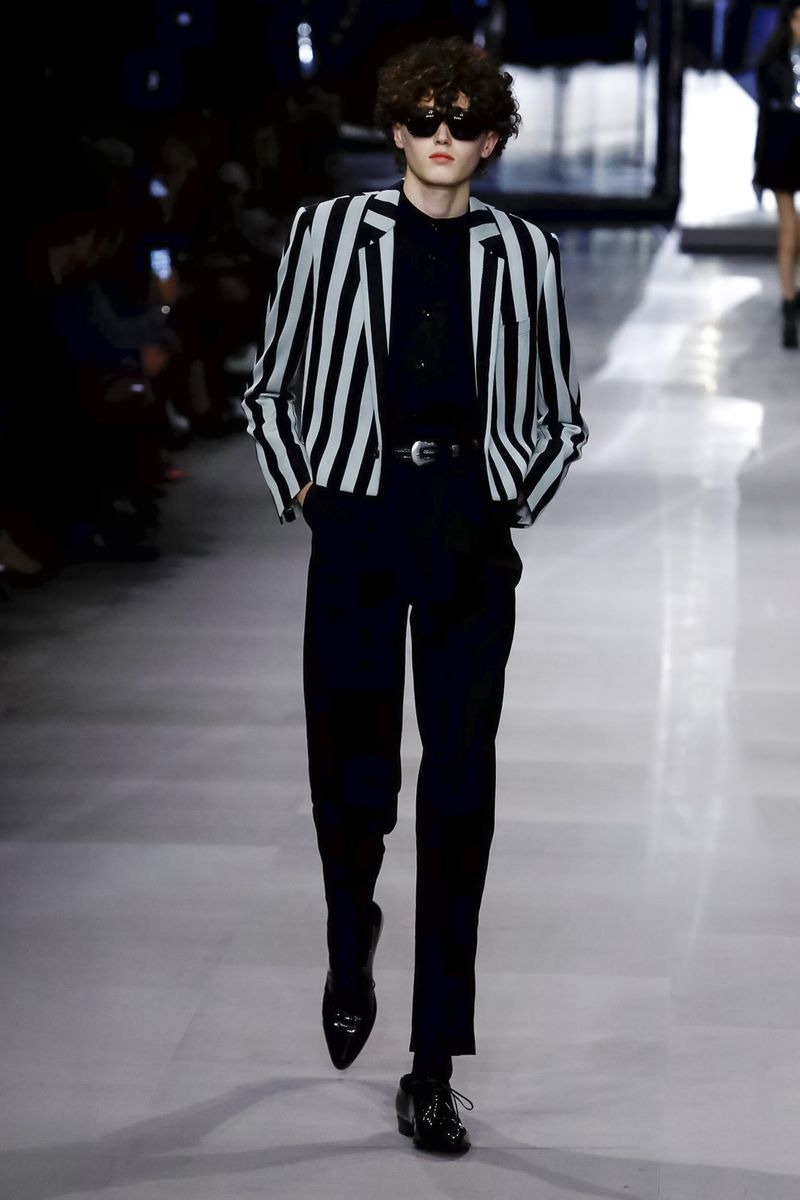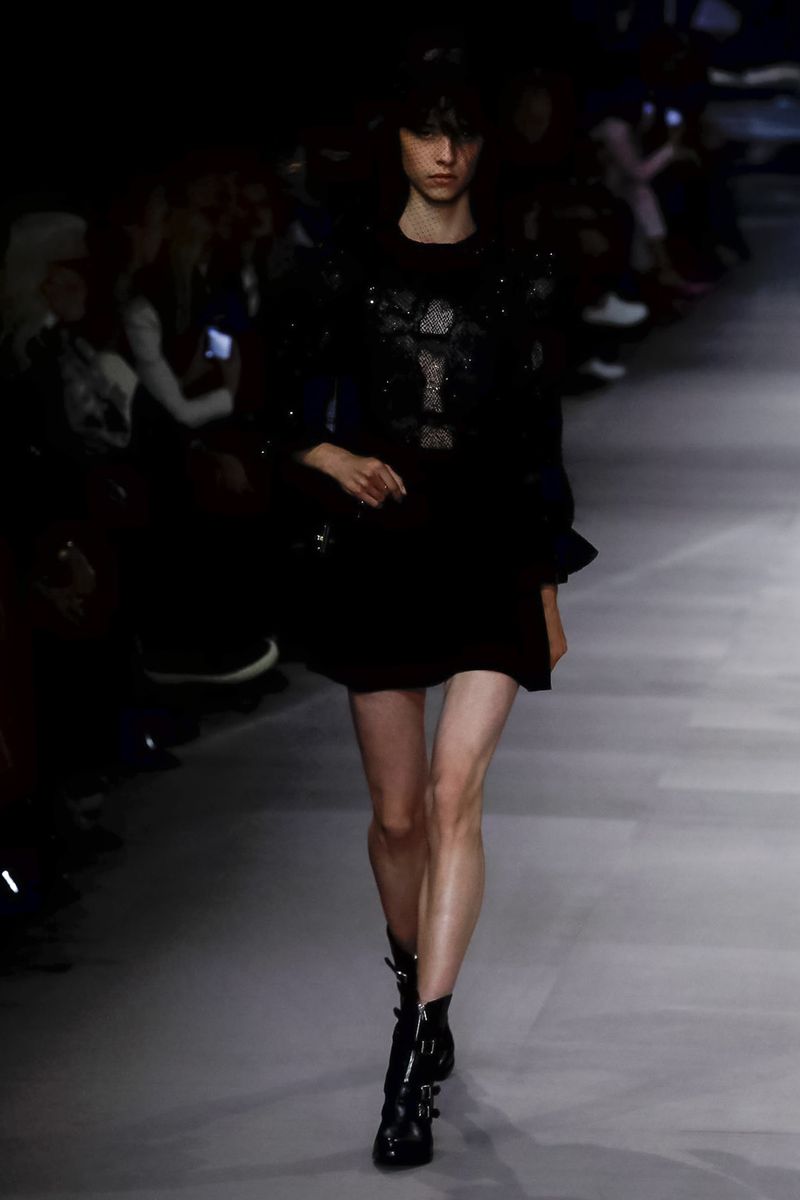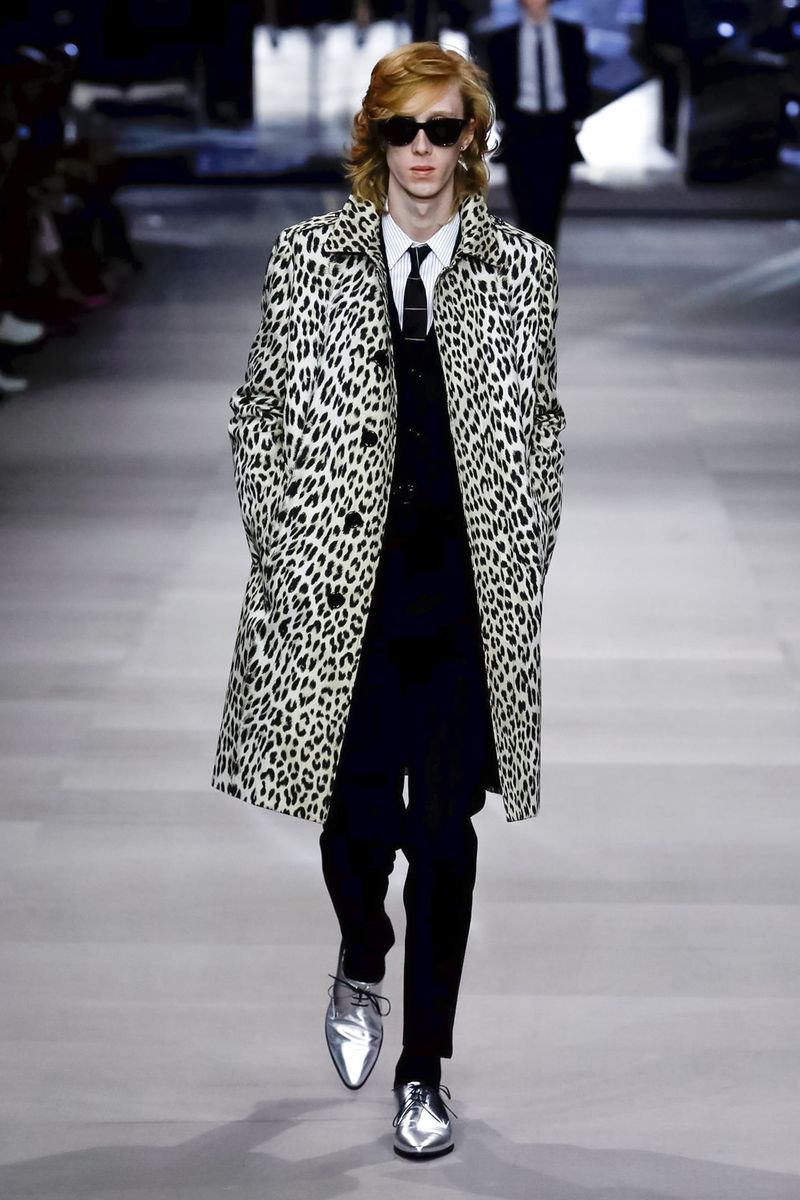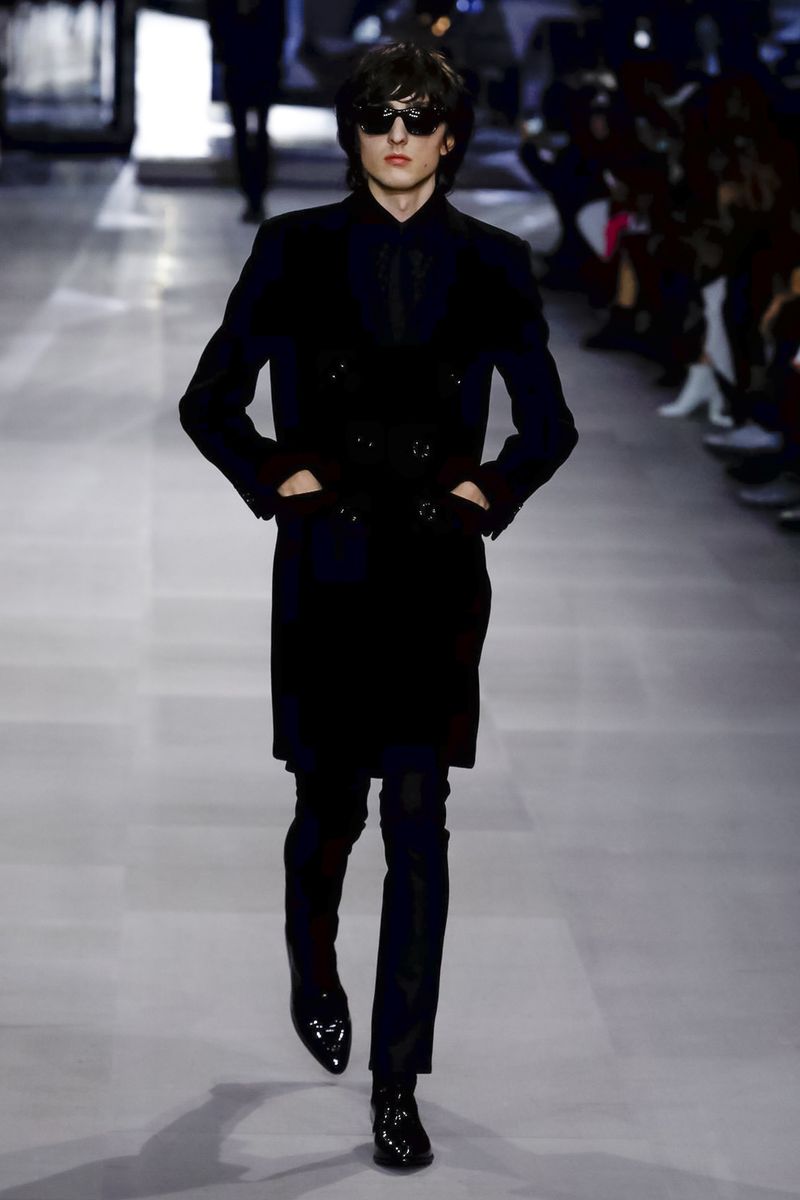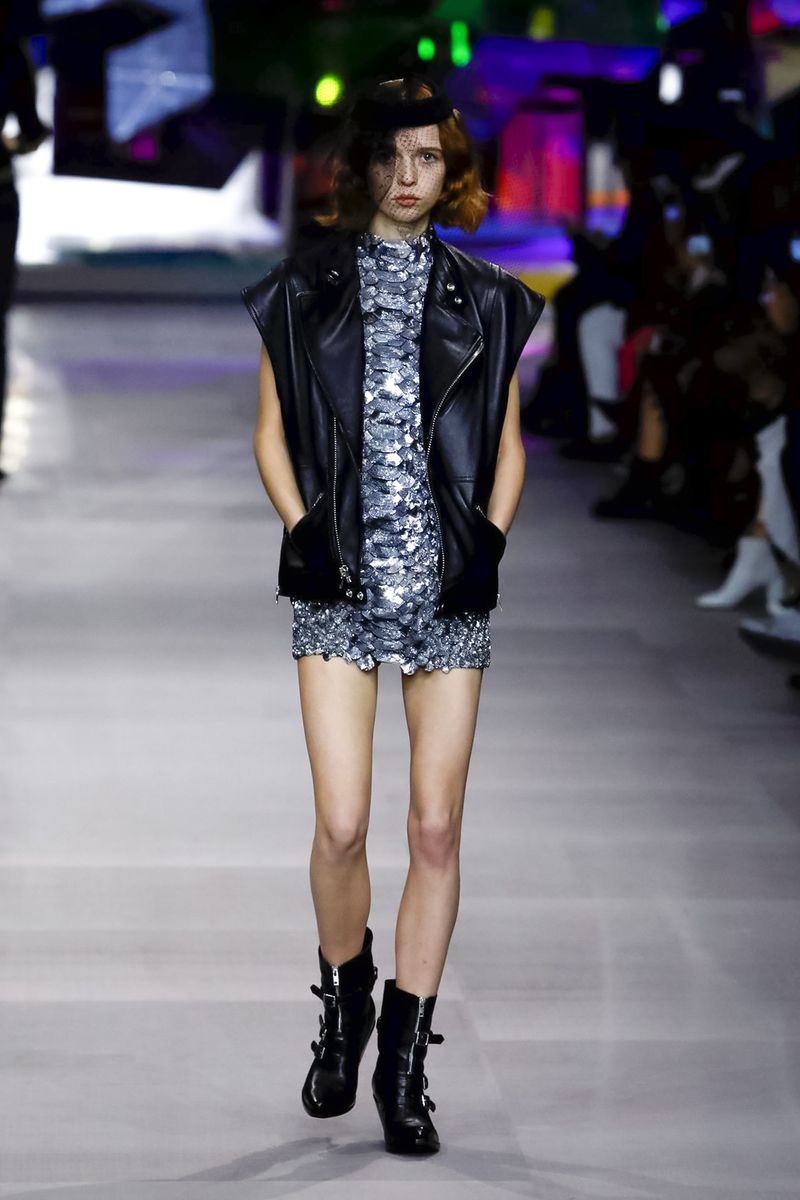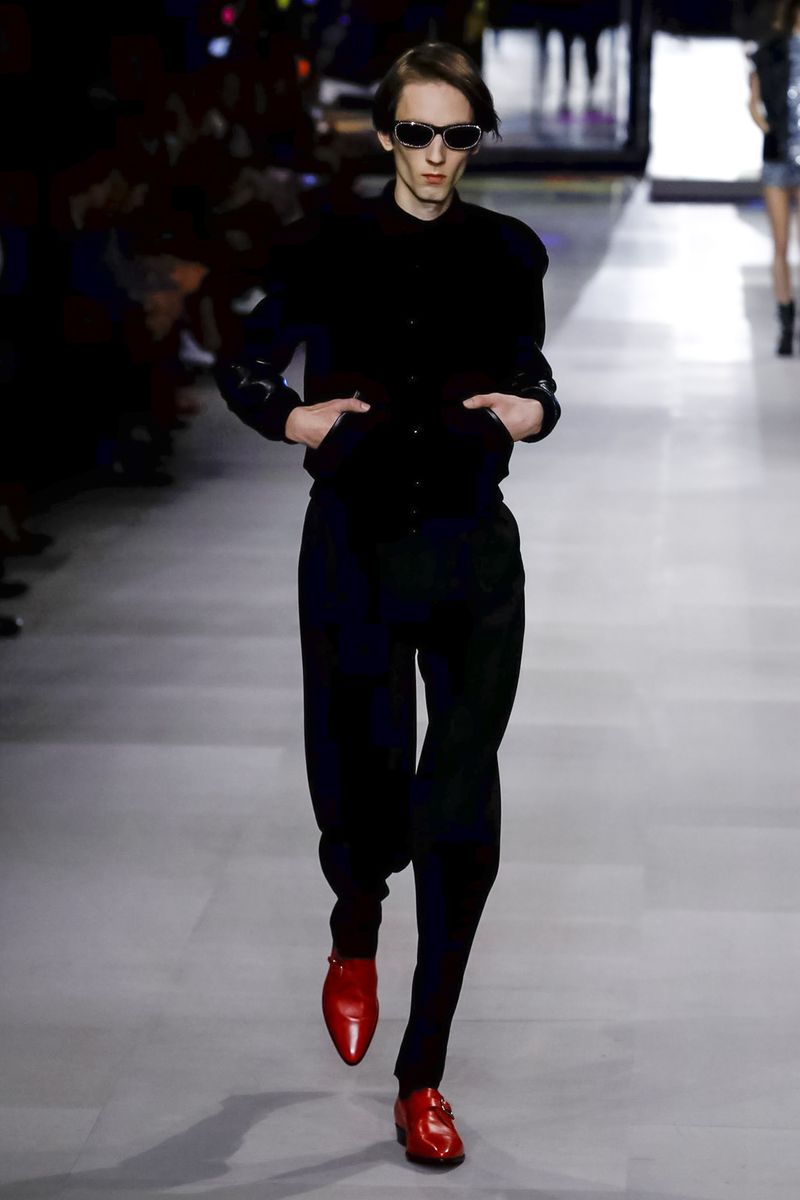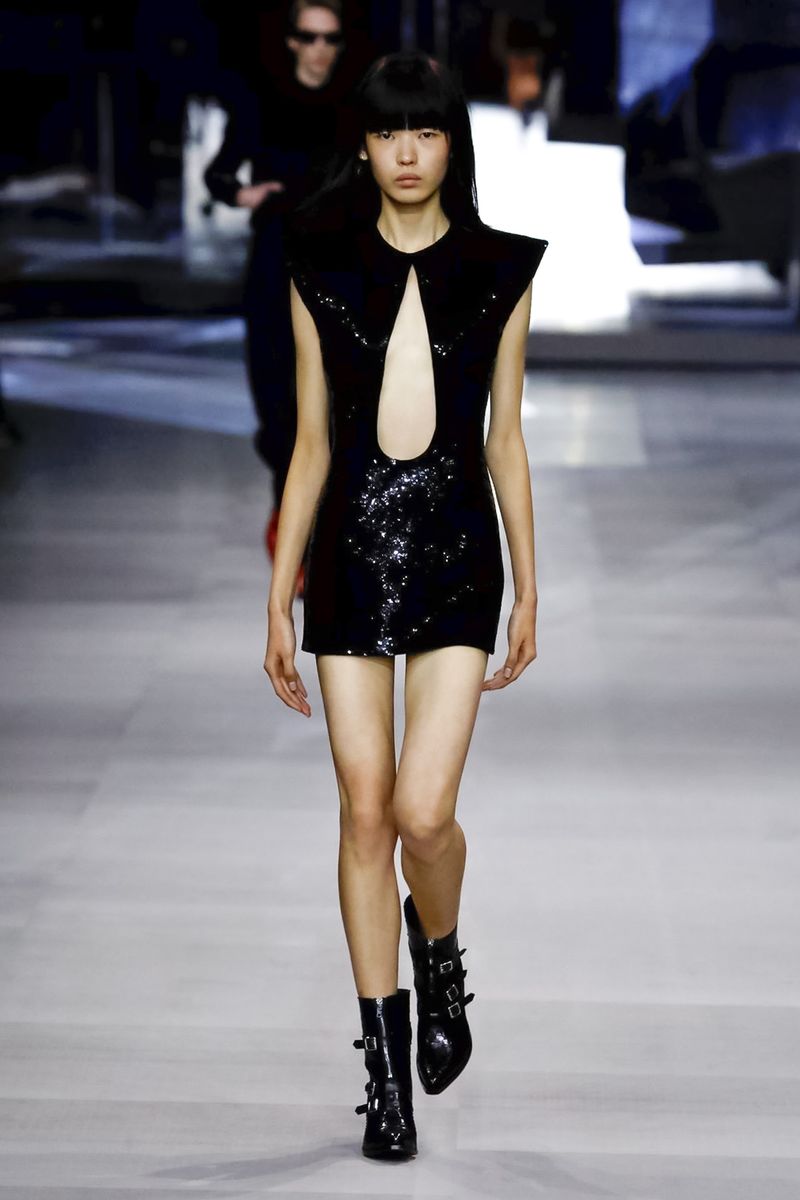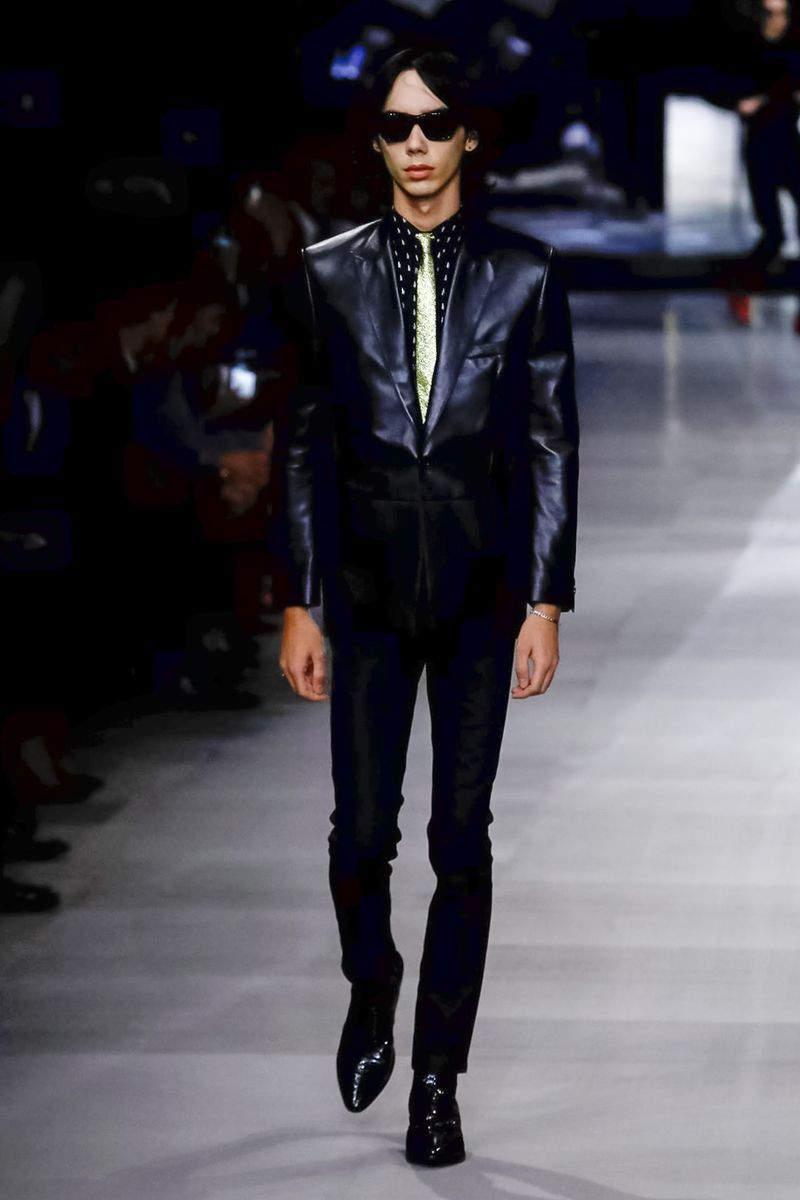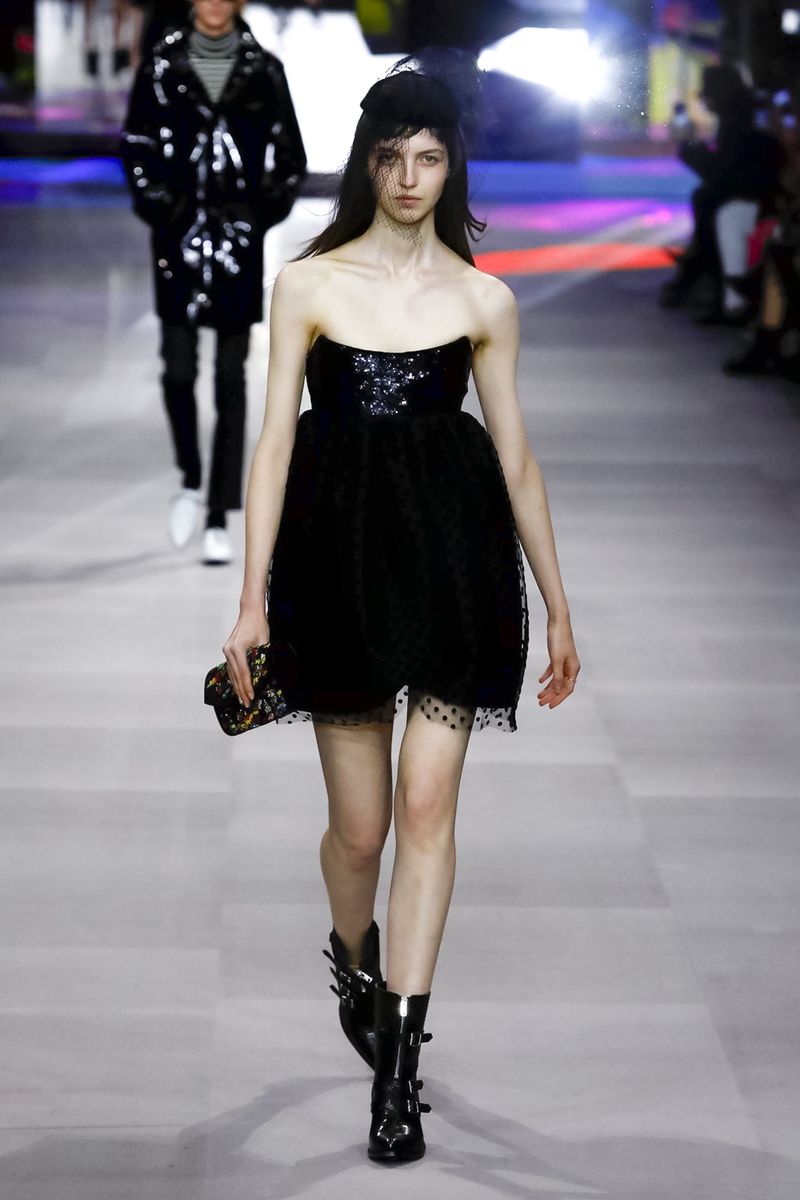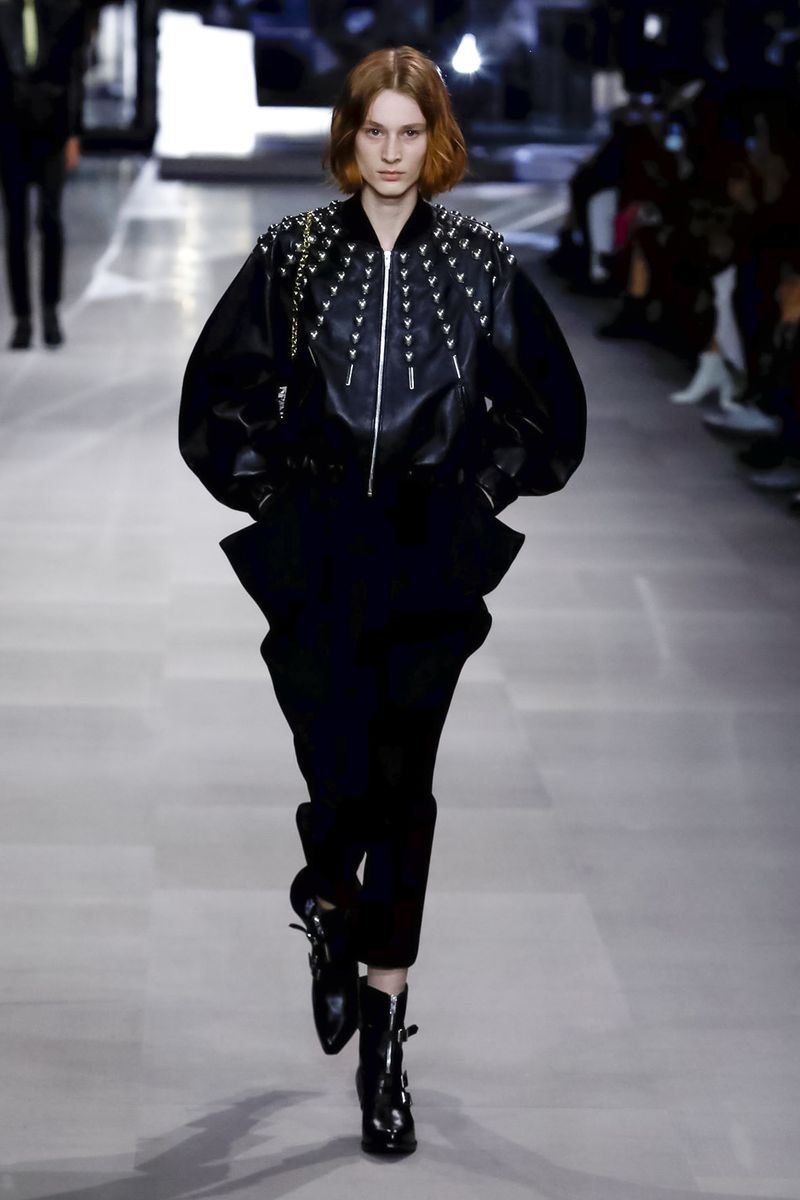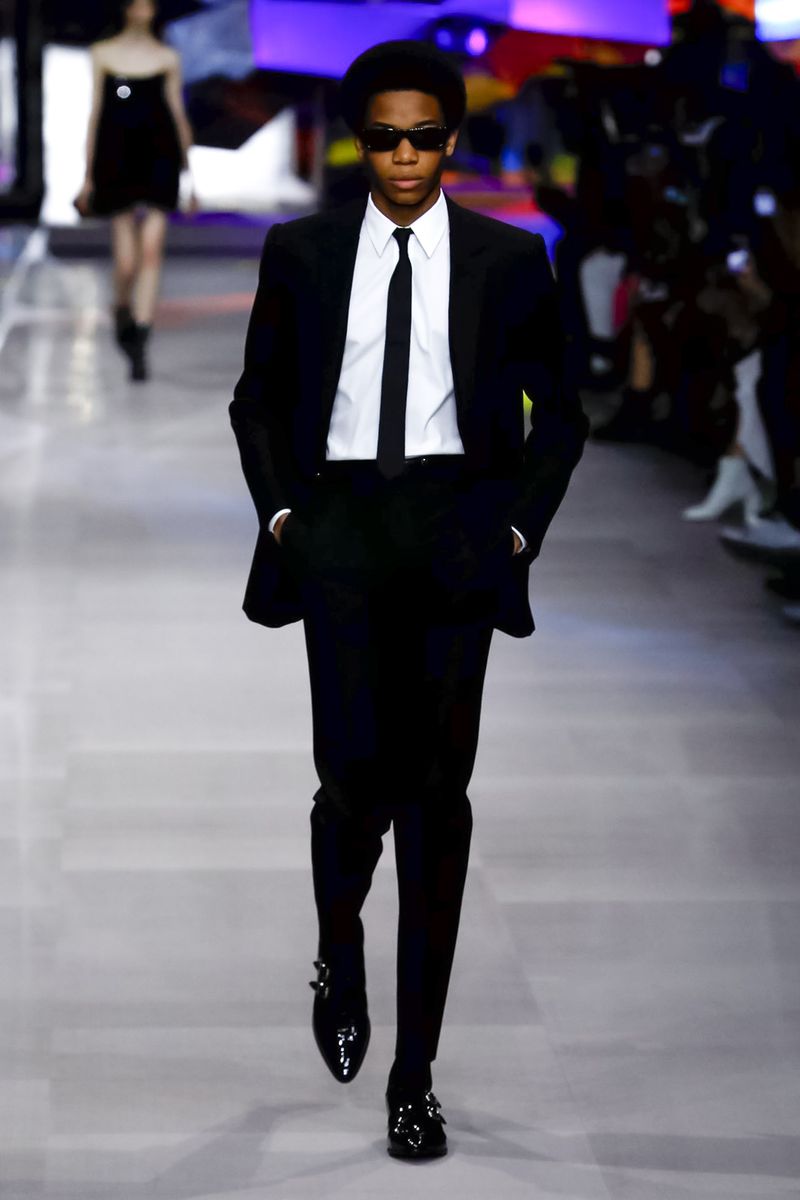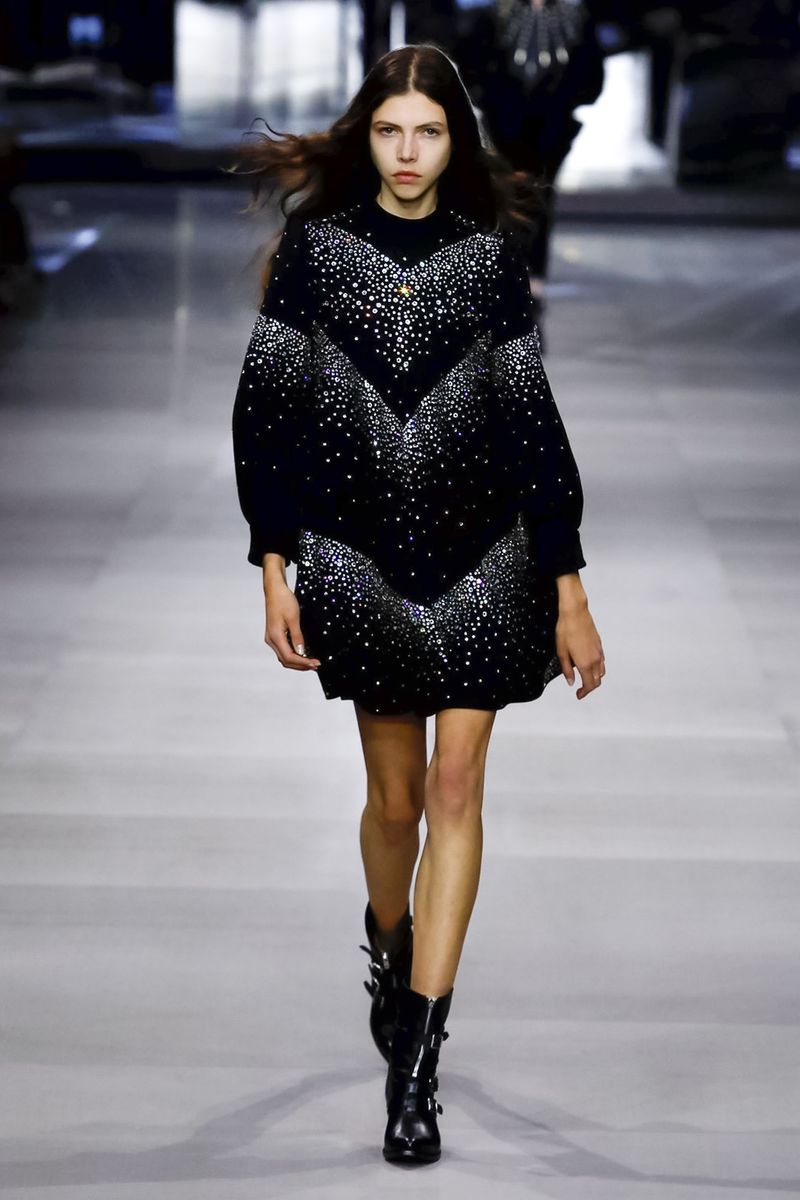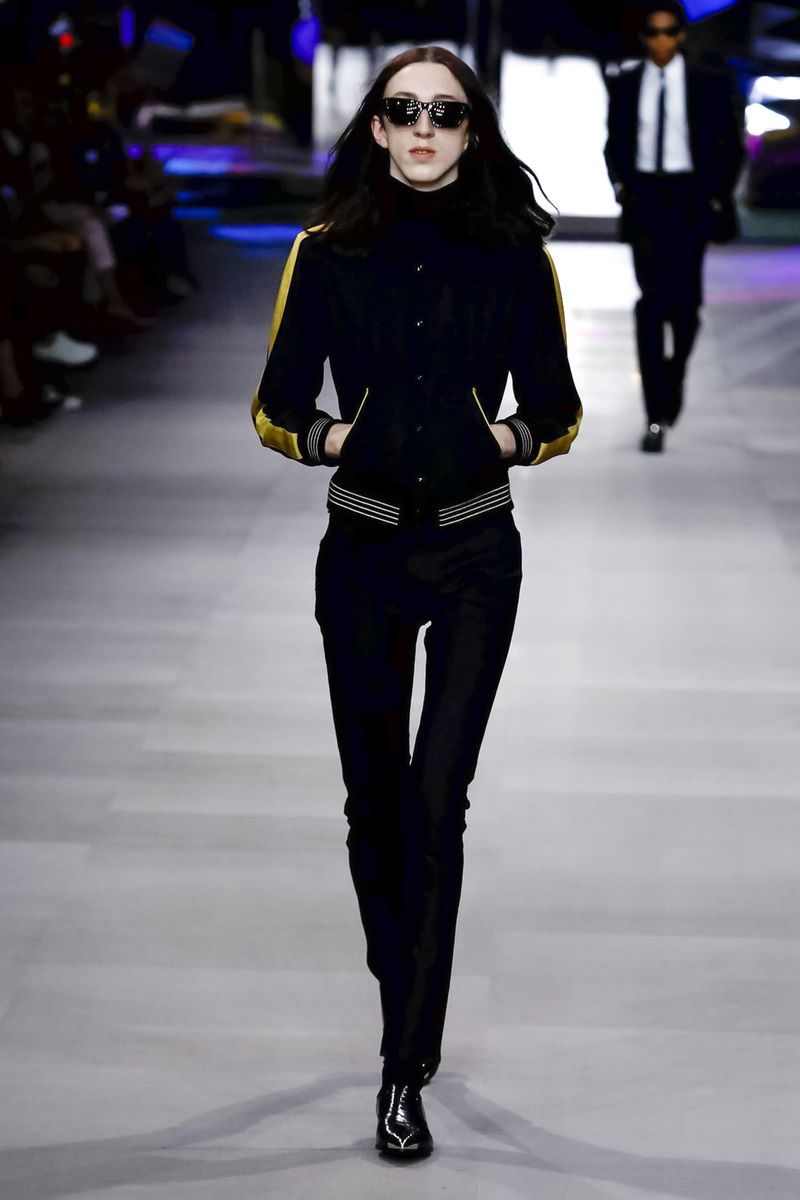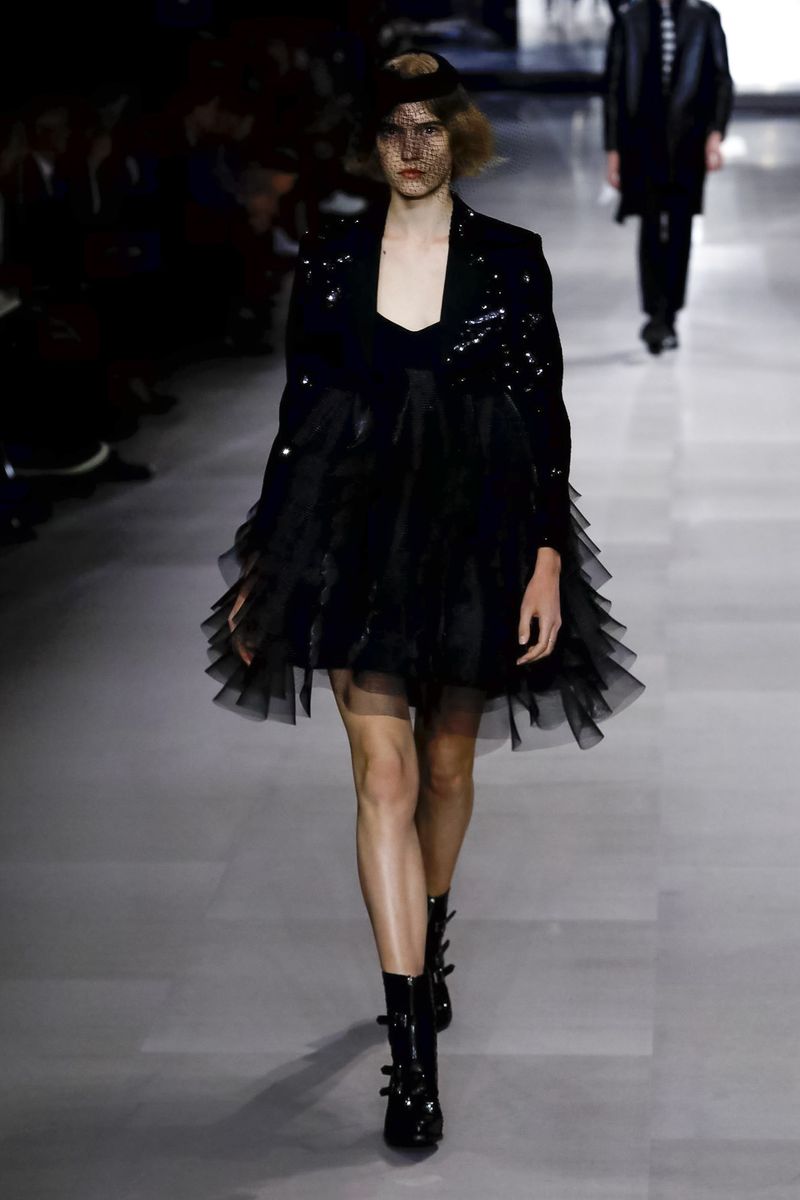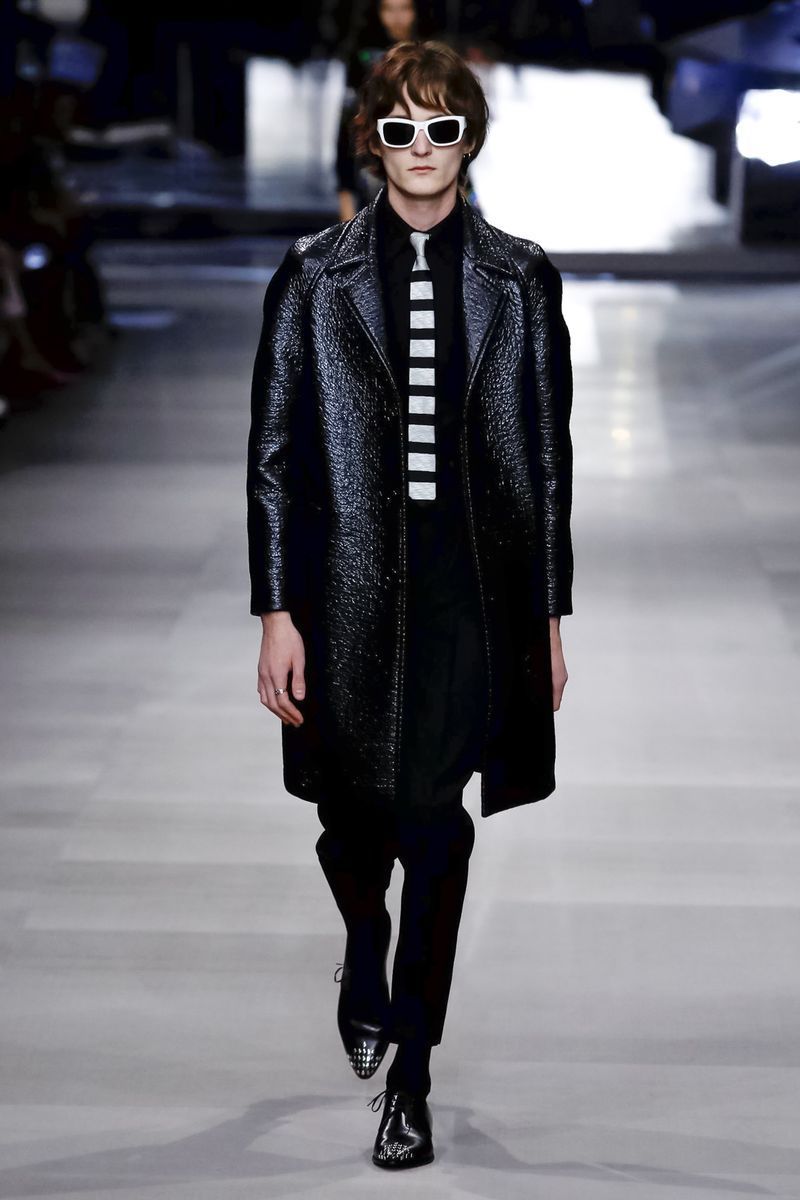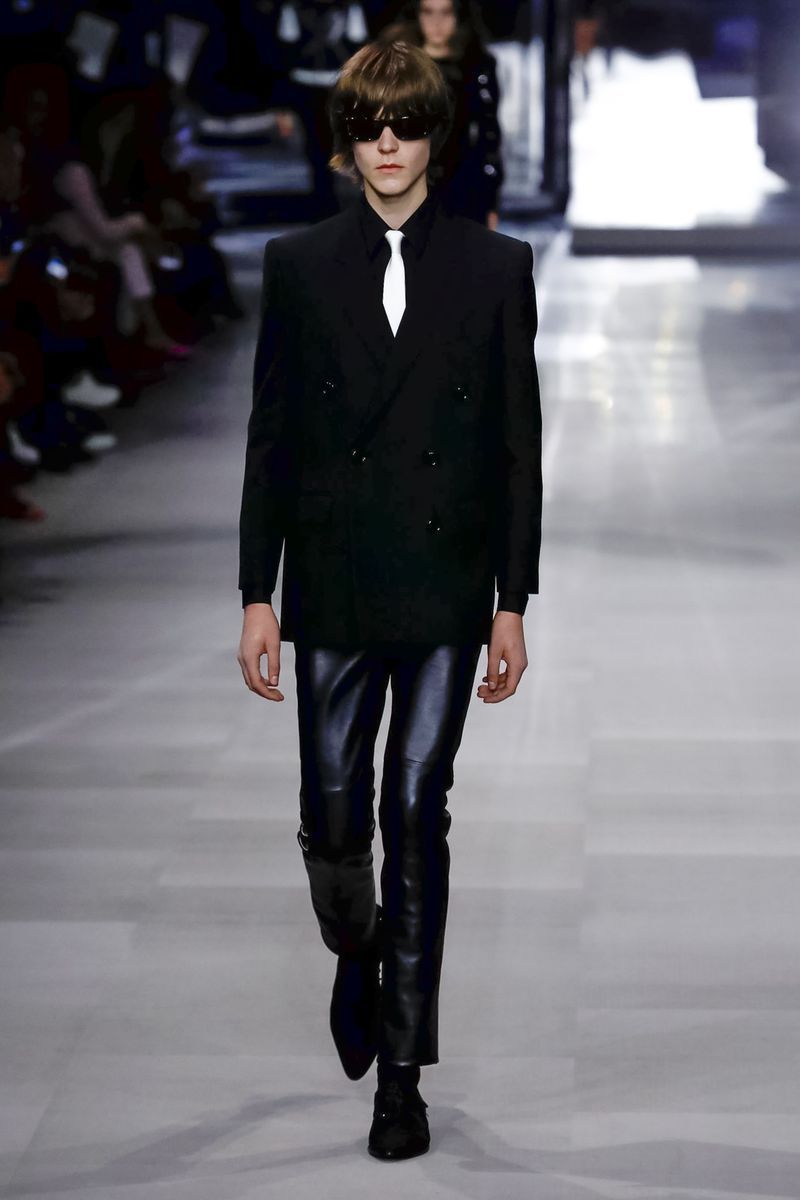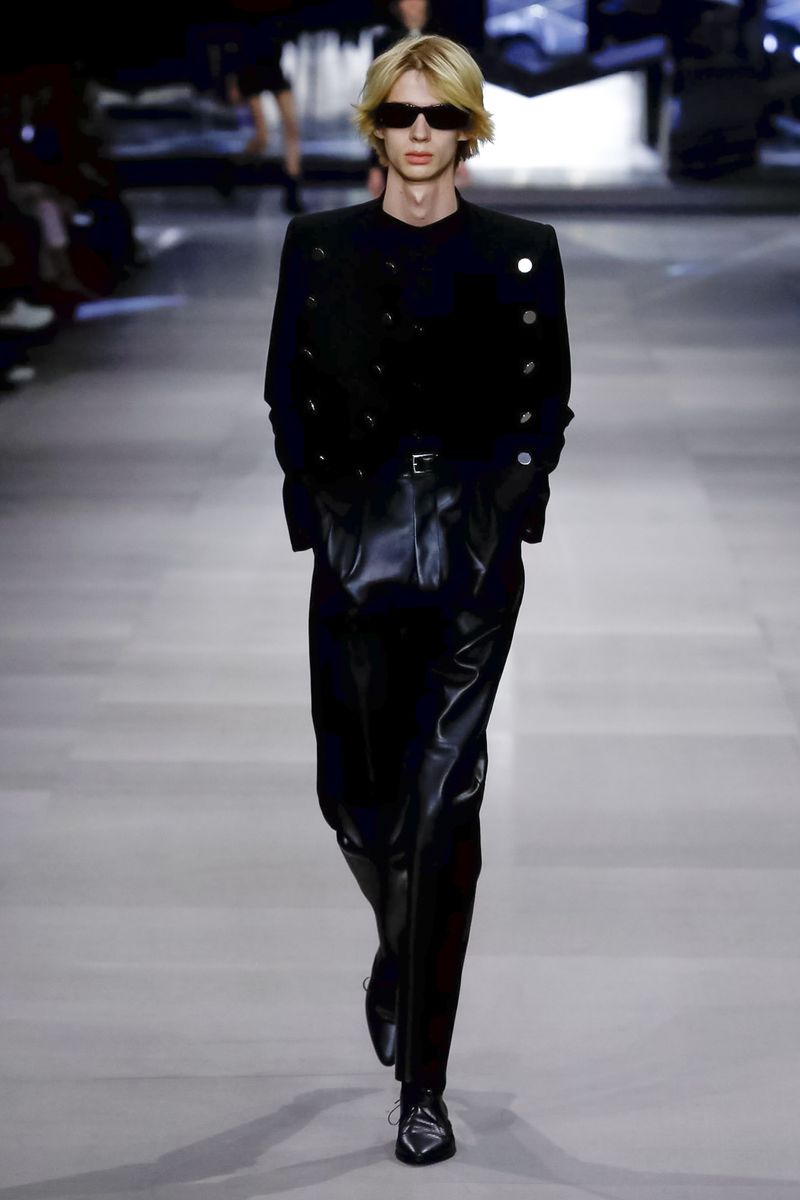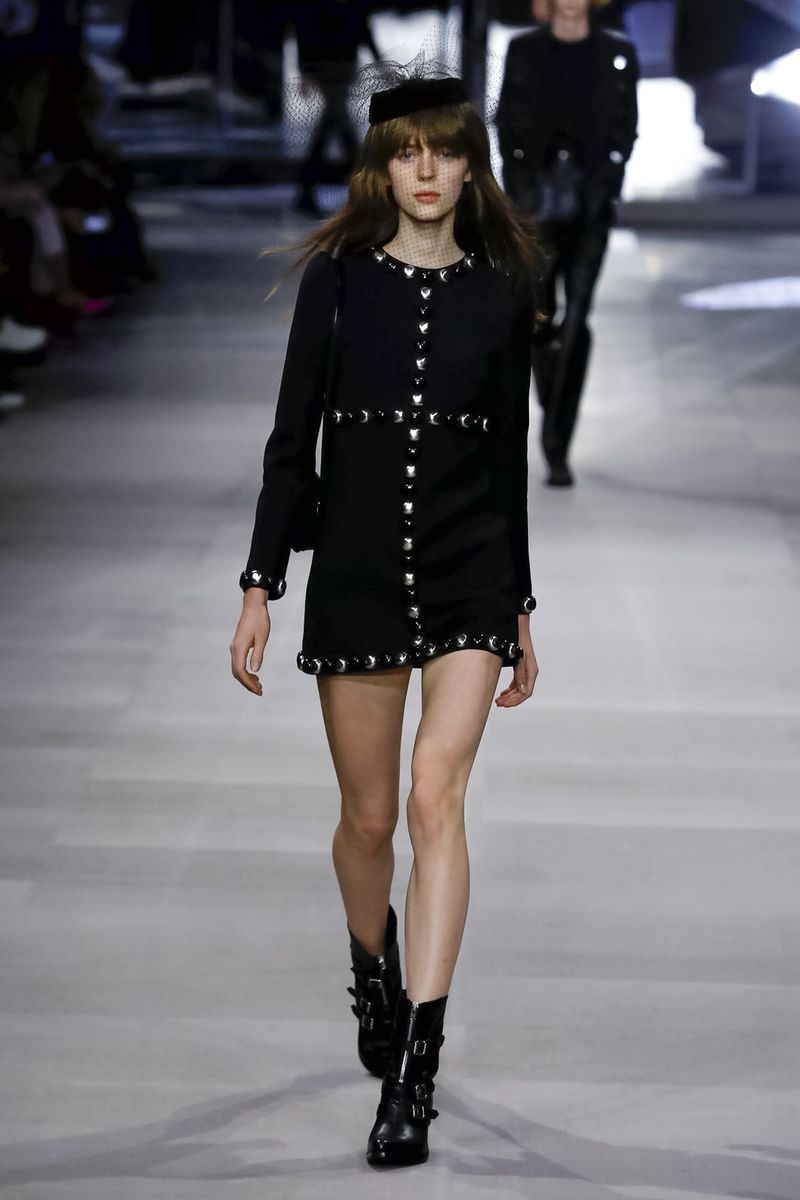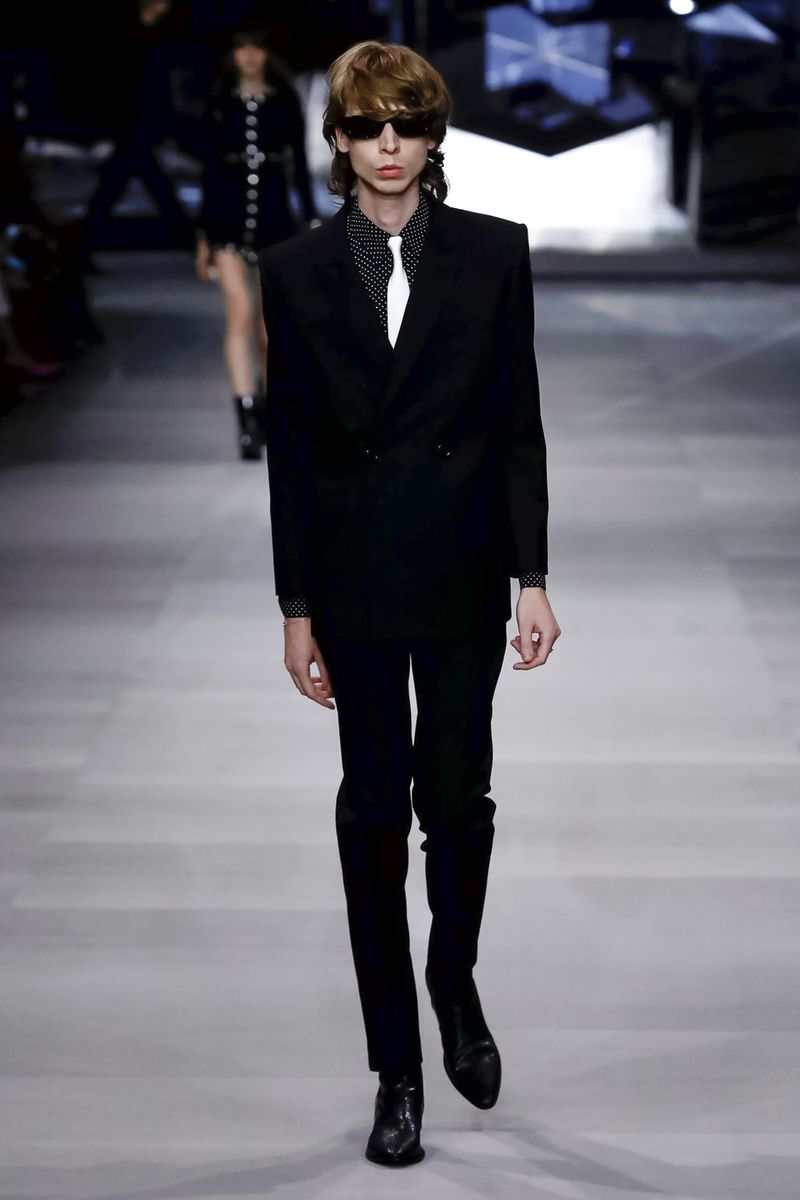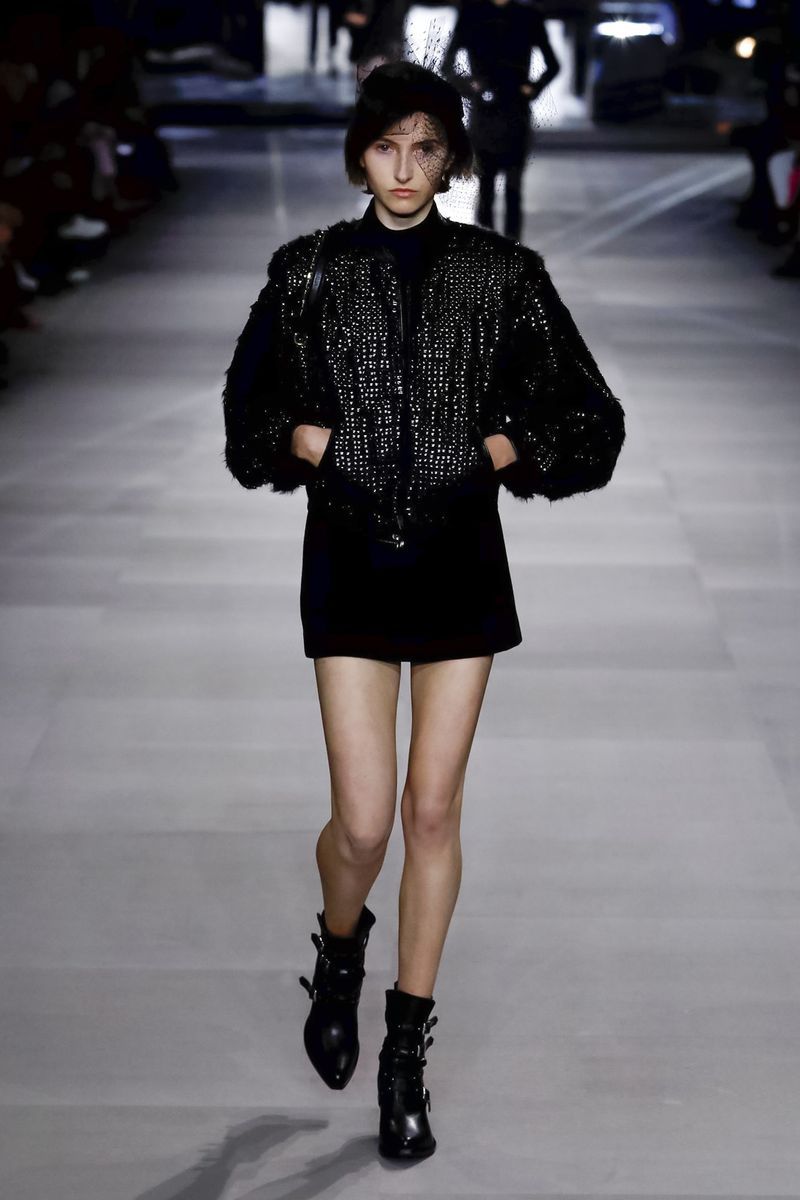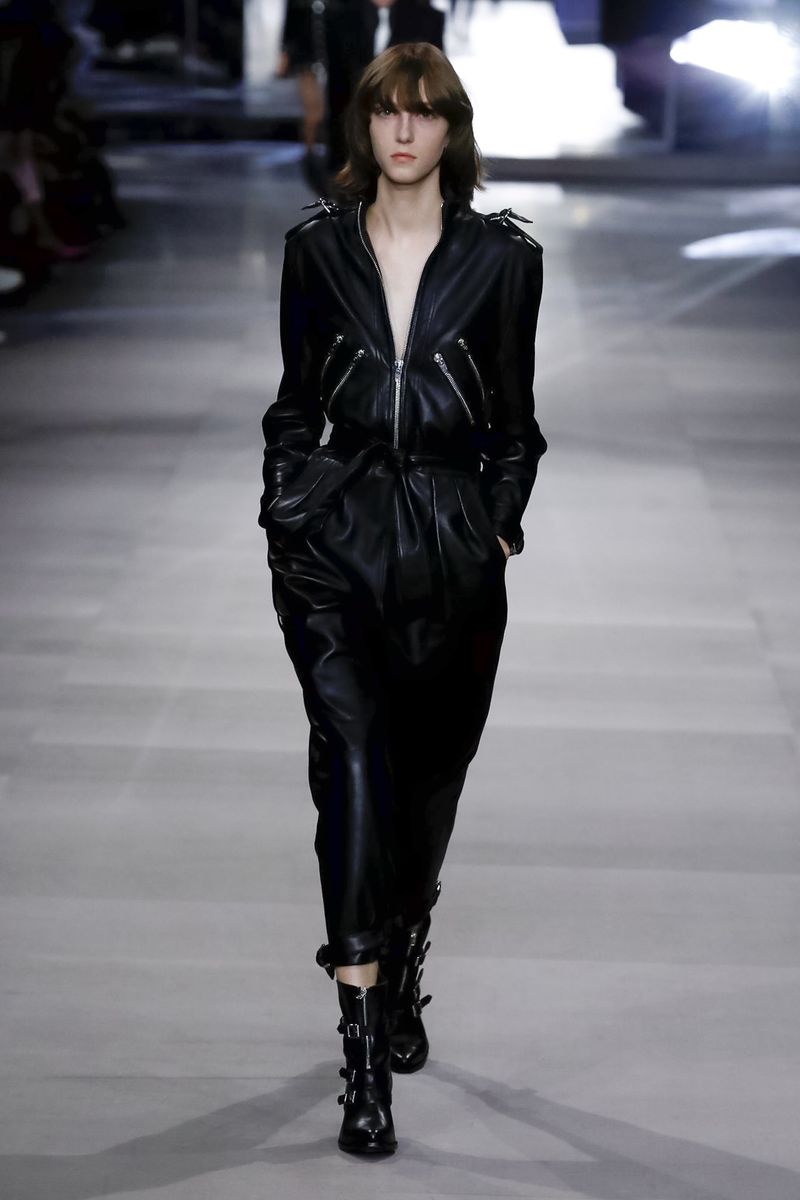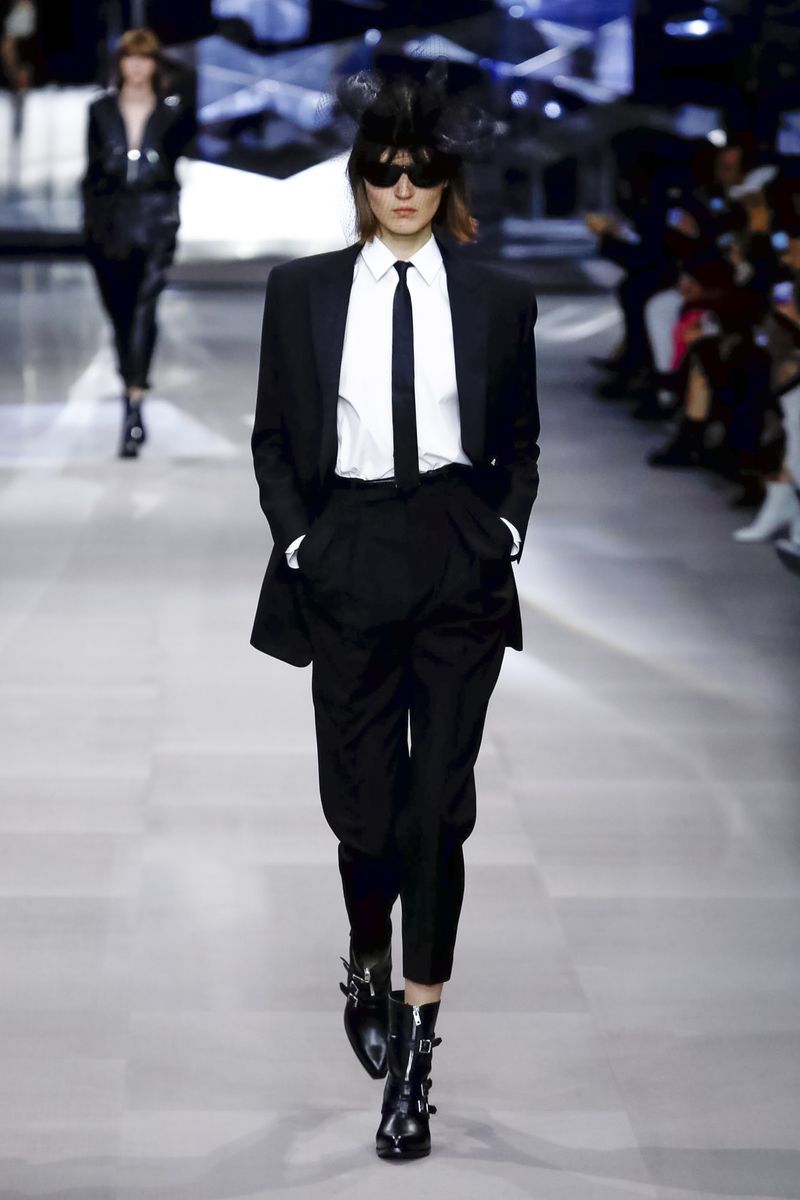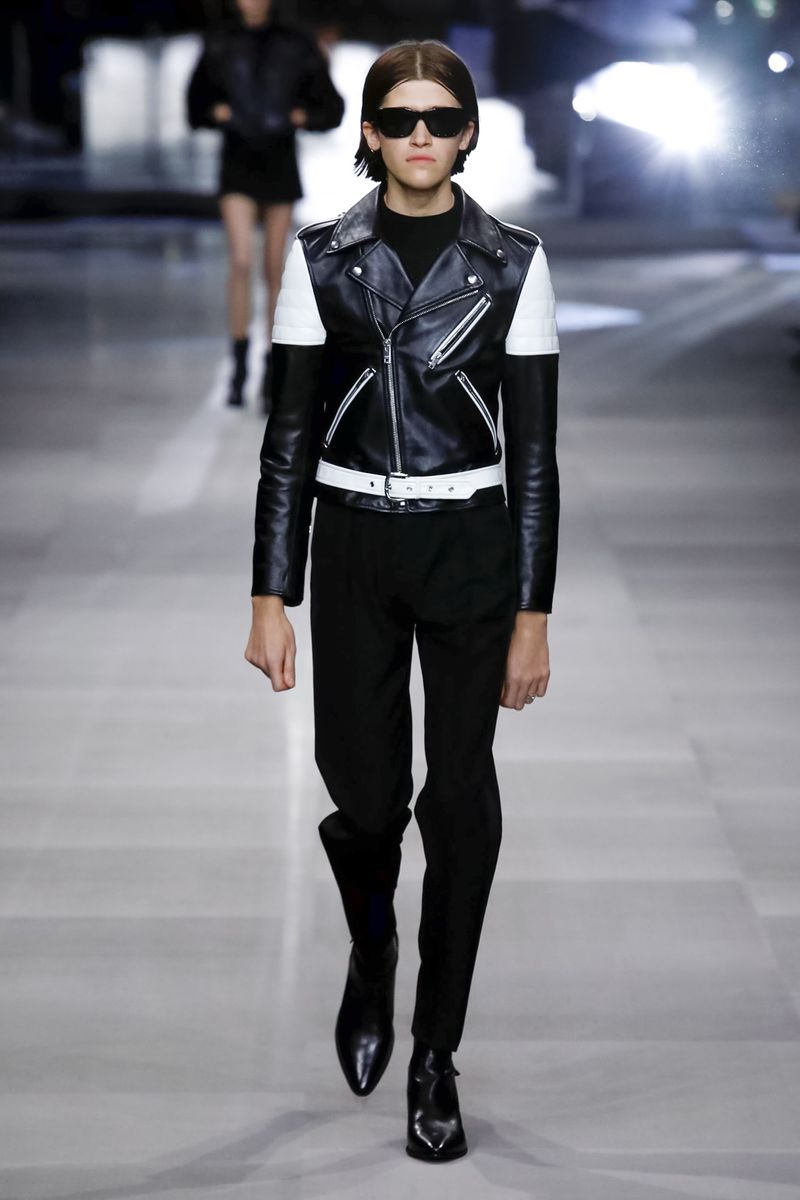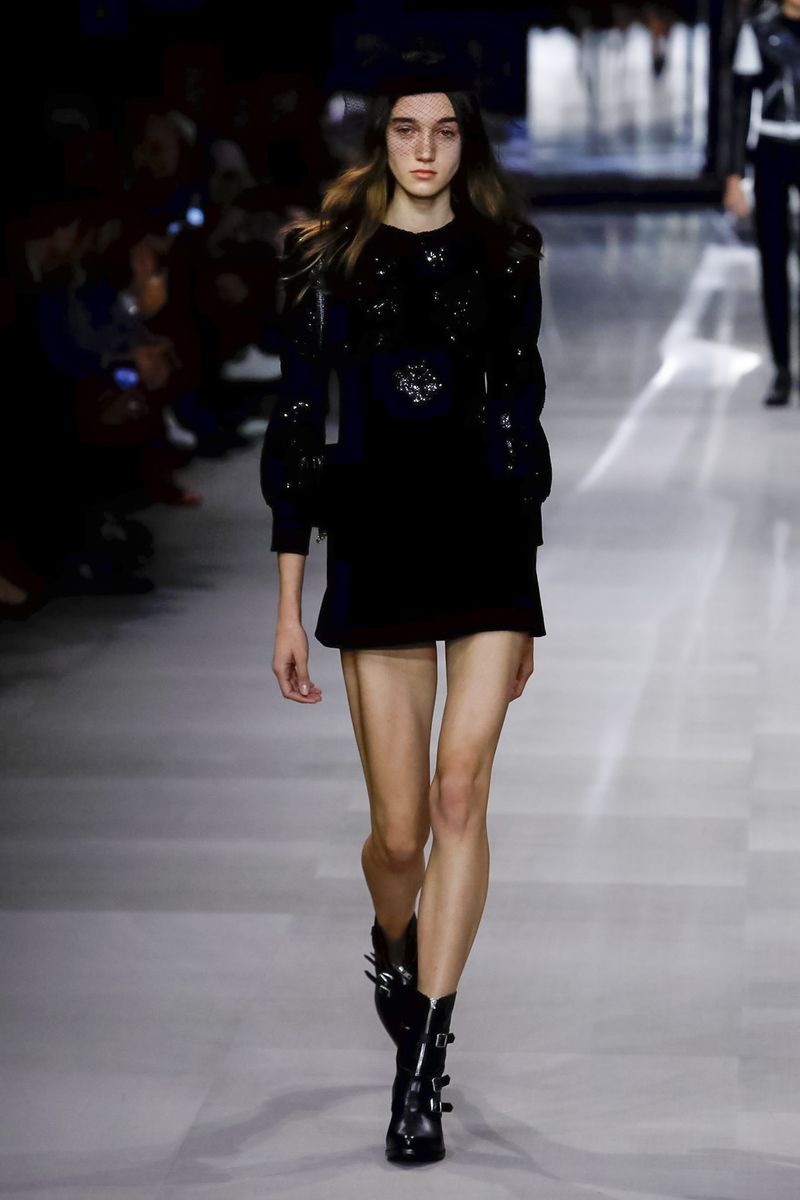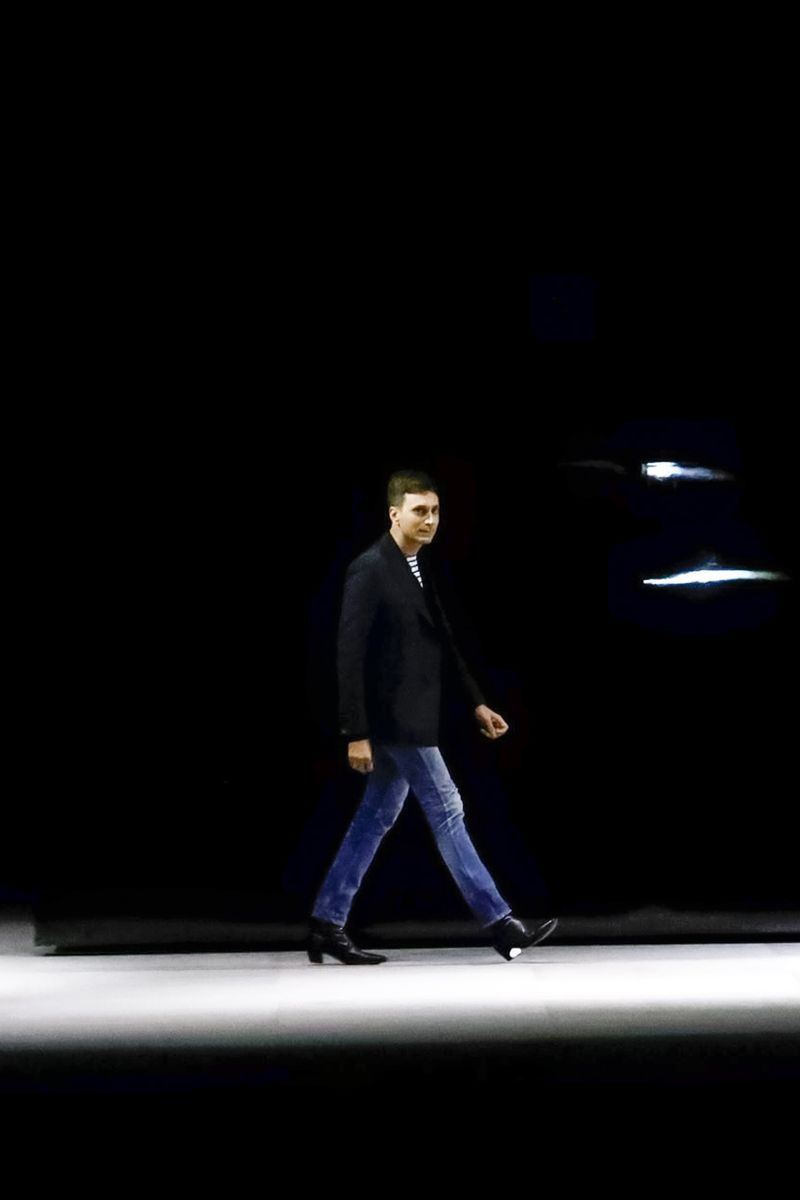 A very complete offer, both in man and woman, in which nothing is missing: animal prints, sobriety, elegance and a certain "cool" atmosphere that will make everyone at SS19 want to wear Celine.
A collection with a perfect balance between concept and market vision. The new Slimane era has begun, be ready.
If you've missed any from #PFW here's more news.