READ IN: Español
From that first it girls wave before Instagram subverted the concept. From those Independent Women from Destiny's Child or Kitanas from Princess Nokia. Of which to highlight from the Madrid's scene that is reinventing the cultural landscape with projects where freedom and love vibrate in all their essence.
PHOTOS: @adrihamui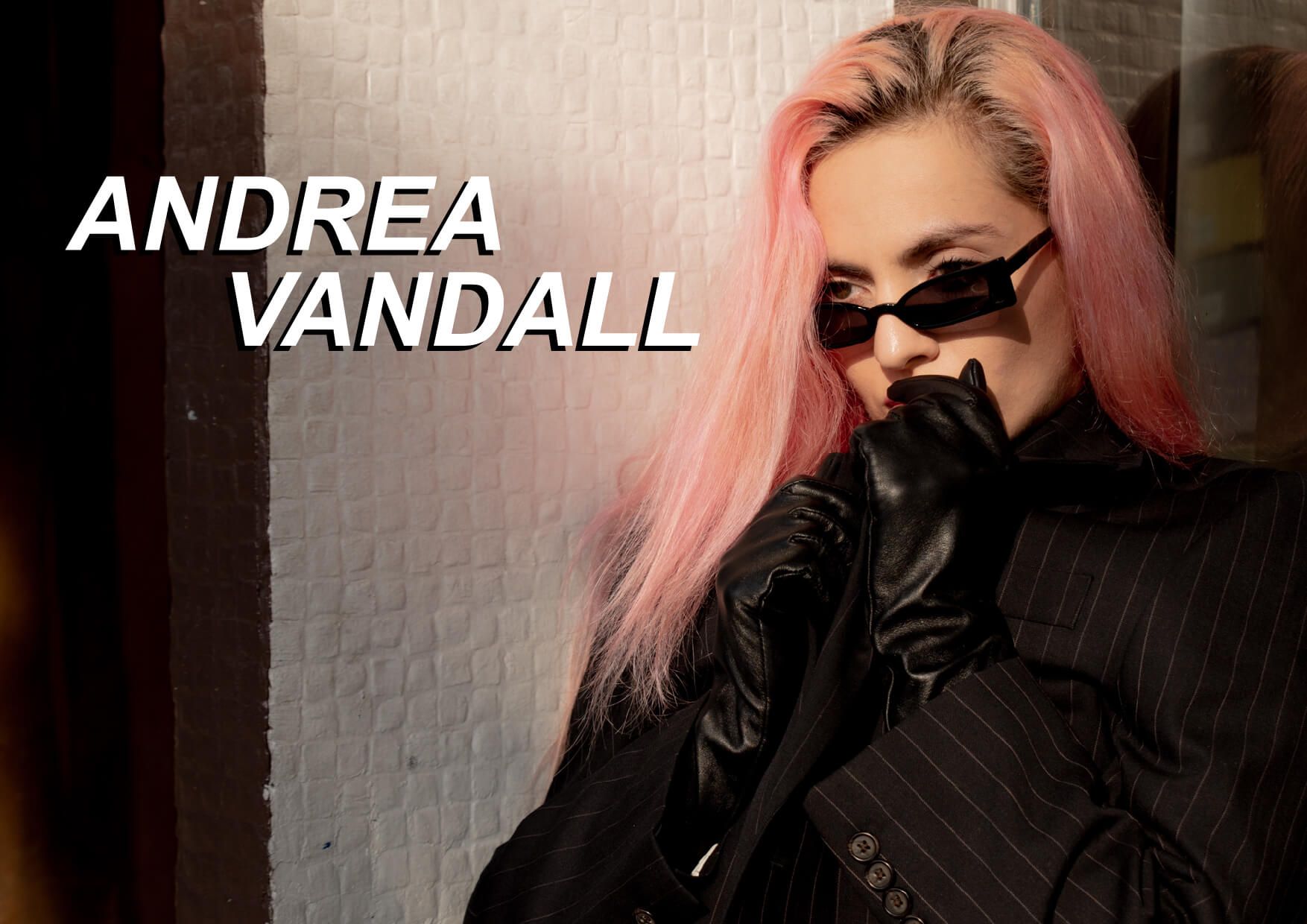 Andrea Vandall (@andreavandall) is the outsider who has ignited the Madrid scene and shaken up the music scene through latin beats and twerk, beyond her Recreo or Cha Chá parties. Her transgressive fits, colorful dyes, infinite nailz and mix of fashion references dress the looks of a new generation.
We talked to the DJ and co-owner of Cha Chá and Ghettonailz to get into their empowered universe that is writing the lines of history in techno-expressive times. Watch out: we leave you at the end of the interview the playlist she created for HIGHCART. #23 for you to avoid anxiety and vibrate in your isolation.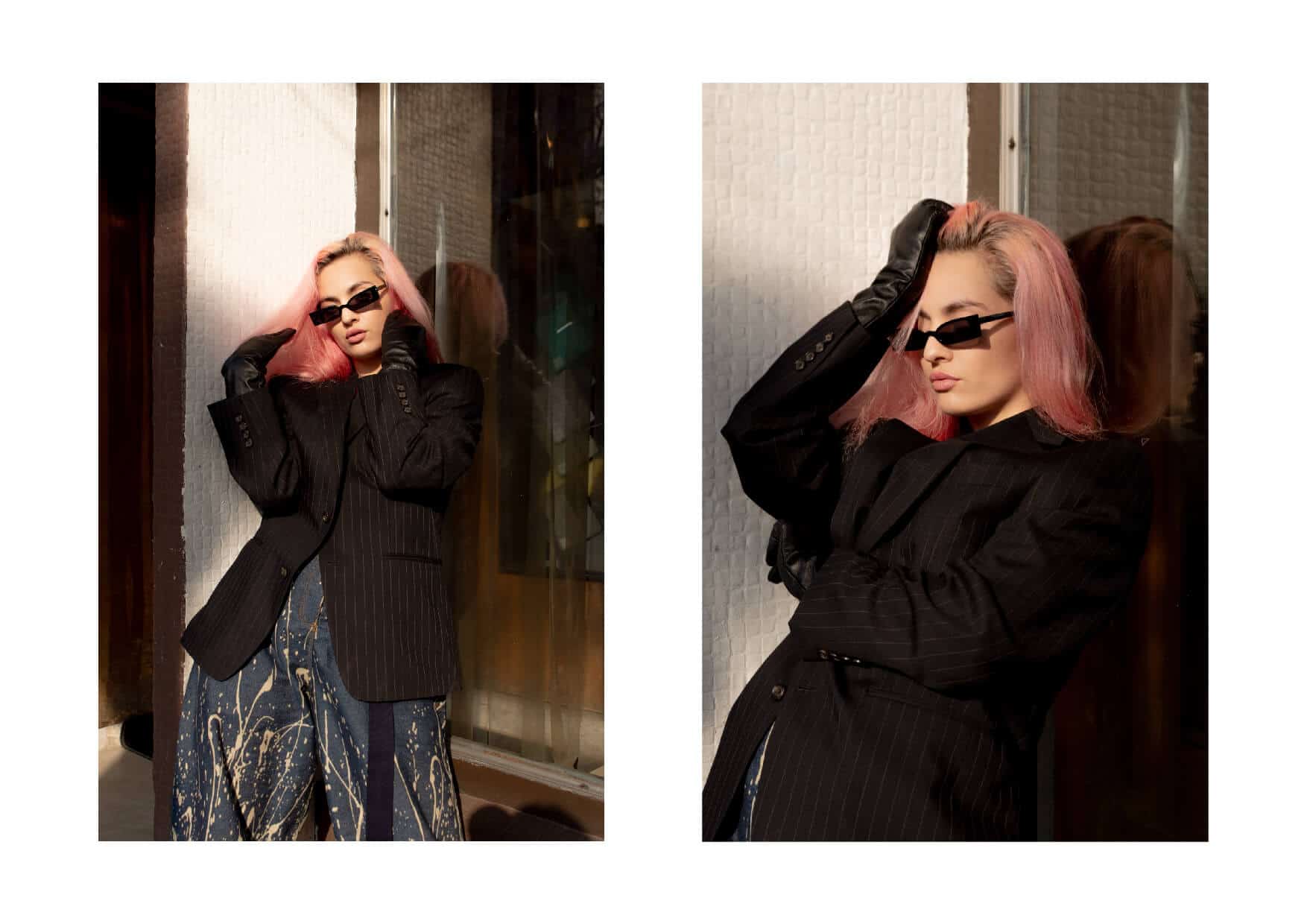 H.- If we weren't locked up at home by a global pandemic, what would the 'routine' of a business woman like A. Vandall be like?
Andrea Vandall (AV) – Well, the truth is that I am not a person of routines, my life is between Spain developing our club CHACHÁ and new projects with the brand, preparing my music to make dj sets more curated, the project of recreation with which we have a monthly party in LA and important moments for music as Latin grammys, Coachella… and besides all this, developing new projects. All this makes my routine impossible to define (Laughts), I have a very crazy calendar.
H.- From 'Chupa Chupa' to Madtwerkers. Being a reference of the national twerk, what role do the perreo and the twerk play in your life?
AV – I've been a dancer all my life, learning and as a professional, but the twerk in my life came about 10 years ago when I moved three months to LA and here the underground scene was starting to grow. I remember going to underground raves at DTLA full of young people where it was all circles of people surrounding a two girl battle, respecting, above all, and treating the girls like the goddesses of the party.
It inspired me a lot and since then I added the twerk steps to all my dances. After that I went on tour with Diplo (@diplo) and when I came back I set up the dance group Madtwerkers to be able to give more twerk content in Spain.
We recorded Chupa Chupa (Ms Nina) just when I was in the process of creating the twerk collective. It was an almost improvised video. I called all the girls we knew, took all the little decorative things I found from my house and clothes from my closet mixed with things they brought from Los Angeles. We had a great time.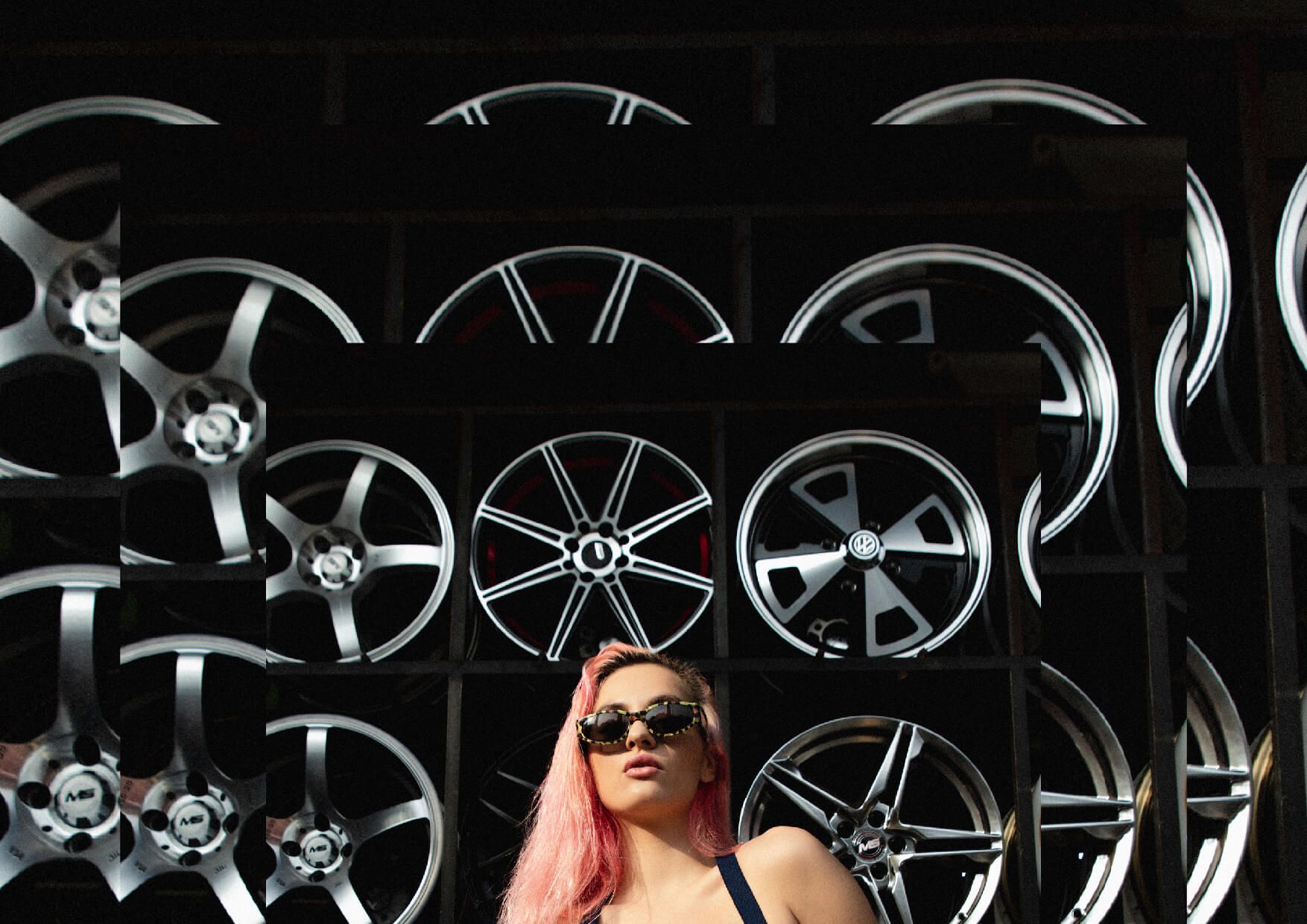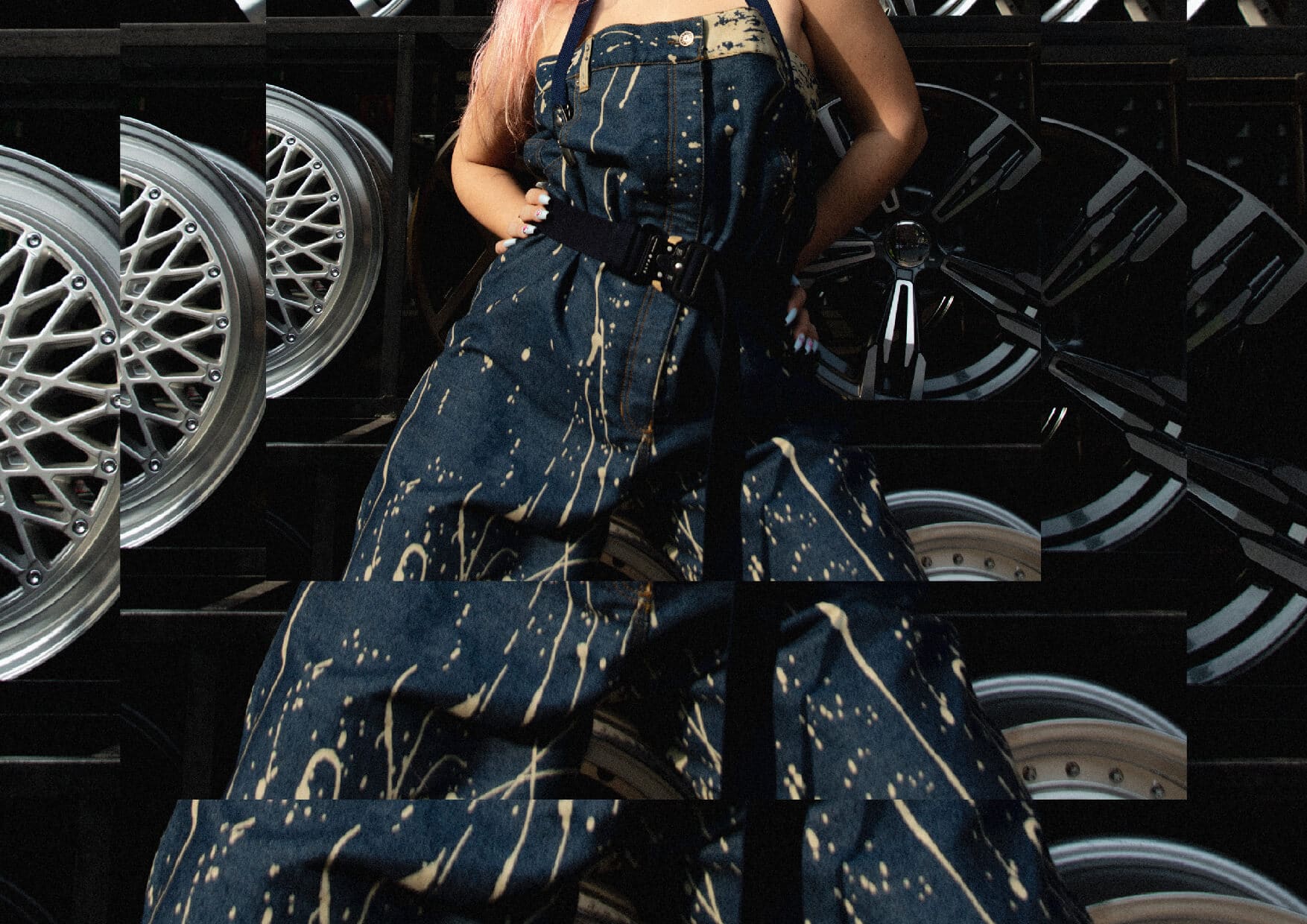 H.- How does music become part of your DNA and your job as a DJ?
AV – Music has always been one of my greatest inspirations, since I was little my father always played reggae for me in the car, Bob Marley, Yellowman, Peter Tosh… and my mother always went around the house dancing and singing to what It played on the radio. As I got older, I developed my musical tastes (although I still love reggae).
As a DJ I started playing opening the Zombie session and that's how I learned to handle the table, about seven years ago. And since then I've played in festivals, parties in Paris, LA, London, Mexico… Right now it's my big passion <3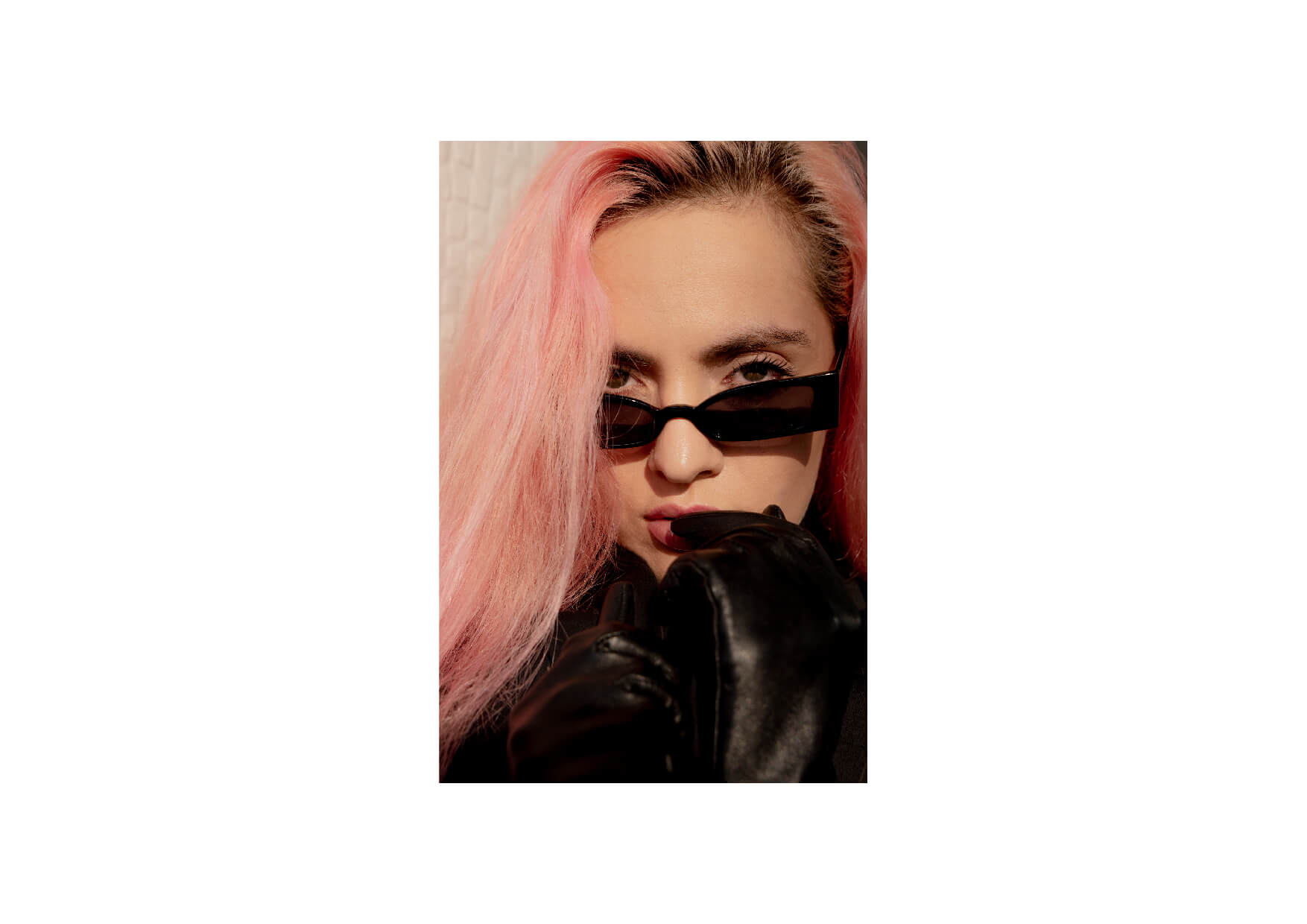 H.- Explain us what's our favorite subject: 'Recreation'. Who builds the family?
AV – Recreo came from an idea that my partner Milkman had had in his head for years, and when we met he decided to start the project with me. Besides us, there is our partner Andrea Amkie, who is the one who makes everything work <3
It is a project that began with the intention of elevating the Latino culture in an authentic way and always giving support to new talent. A space where Latin music is just music, without labels and where new generations can feel free and proud of who they are without any kind of discrimination.
For the moment we have done one monthly party in LA, besides Pop Ups in Latin Grammys Vegas, Art Basel Miami, Mexico City… and, as soon as we can, many more.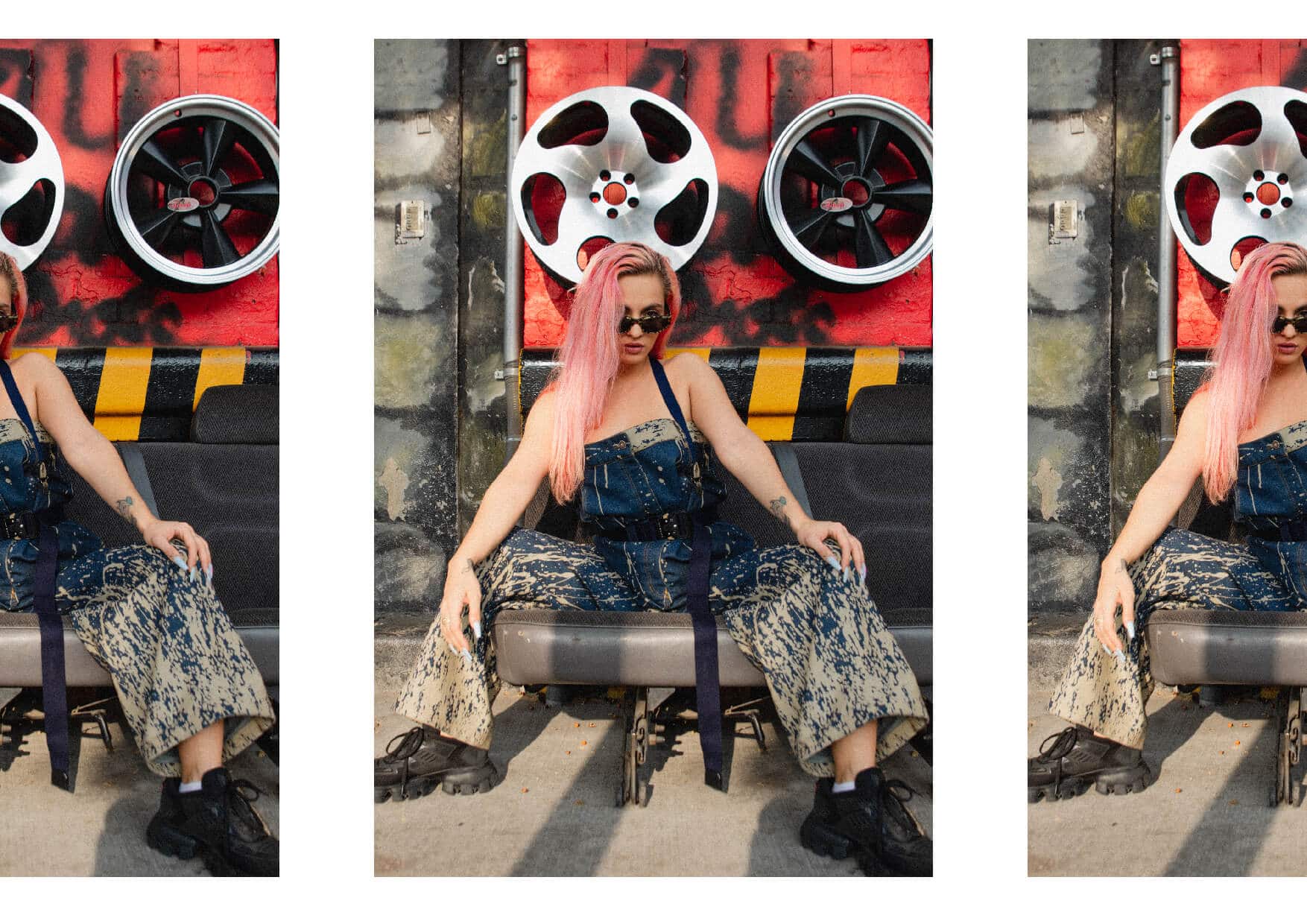 H.- Where does the name 'Vandall' come from that connects you and Laura?
AV – It comes from our Madrid's mother llduara Vandall (@ilduaravandall). Laura and I have known each other since we were kids and when we moved to Madrid to start our projects we met Ilduara and that's where the Vandall gang started: my other family.
H.- What references in the fashion world help to create Vandall's looks?
AV – My references are many, I usually change my style based on personalities that inspire me, now I'm in an aesthetic between punk and business. It's kind of rebellious but comfortable, LOL.
Without a doubt I love brands like Gaultier, CD, Gucci, prada, Chanel, LV mens. I love streetwear like Brain dead, awake, Patta… but above all I wear clothes from my designer friends who are the ones who inspire me the most: Pepa Salazar, Maria ke Fisherman, Mané Mané, Amkie, Lilith…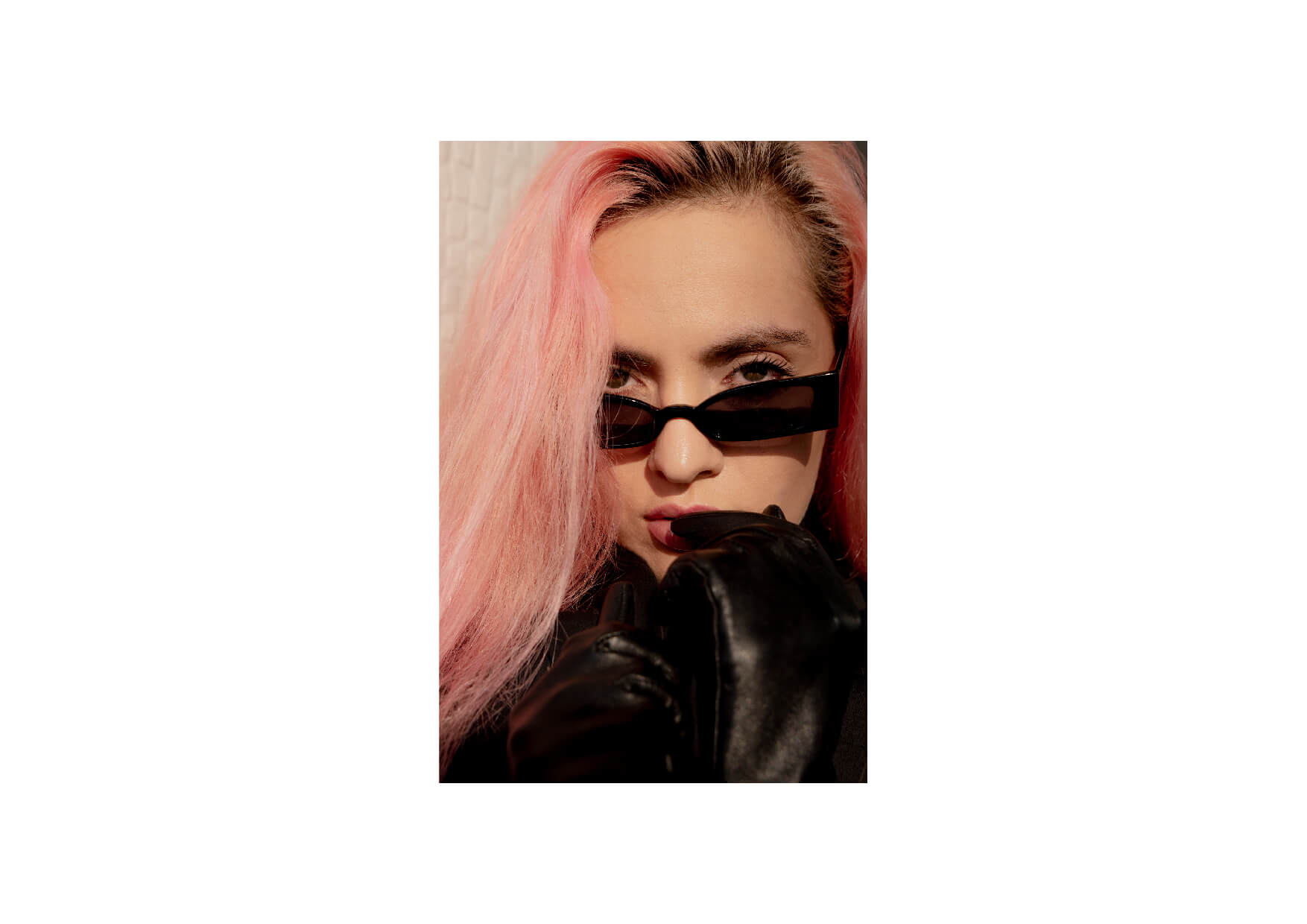 H.- What does Cha Chá mean in 2020 for the Madrid night scene? And beyond the night, and Madrid?
AV – With all that we are living from the Covid-19 we don't know well when everything will return to normal, but we have many projects with Cha Chá. We will make Pop Ups in different cities like Ibiza, Barcelona, Paris, LA, Mexico City… and will repeat the project Chacharity with more content and of course in the Club every Friday we will have much more content and new artists who will visit us from all over the world.
Without a doubt, with Cha Chá we want to create more space in Madrid so that our scene has more access to culture and also give them a space where they can develop. We always prioritize with the local talent of our country.