READ IN: Español
The sounds of Cruz Cafuné resonated from the subculture of the canarian scene to pop culture. Now he's on top of the charts. His lyrics become the fruit of the exploration of the soul, moving in an emotional circle between pain and glory.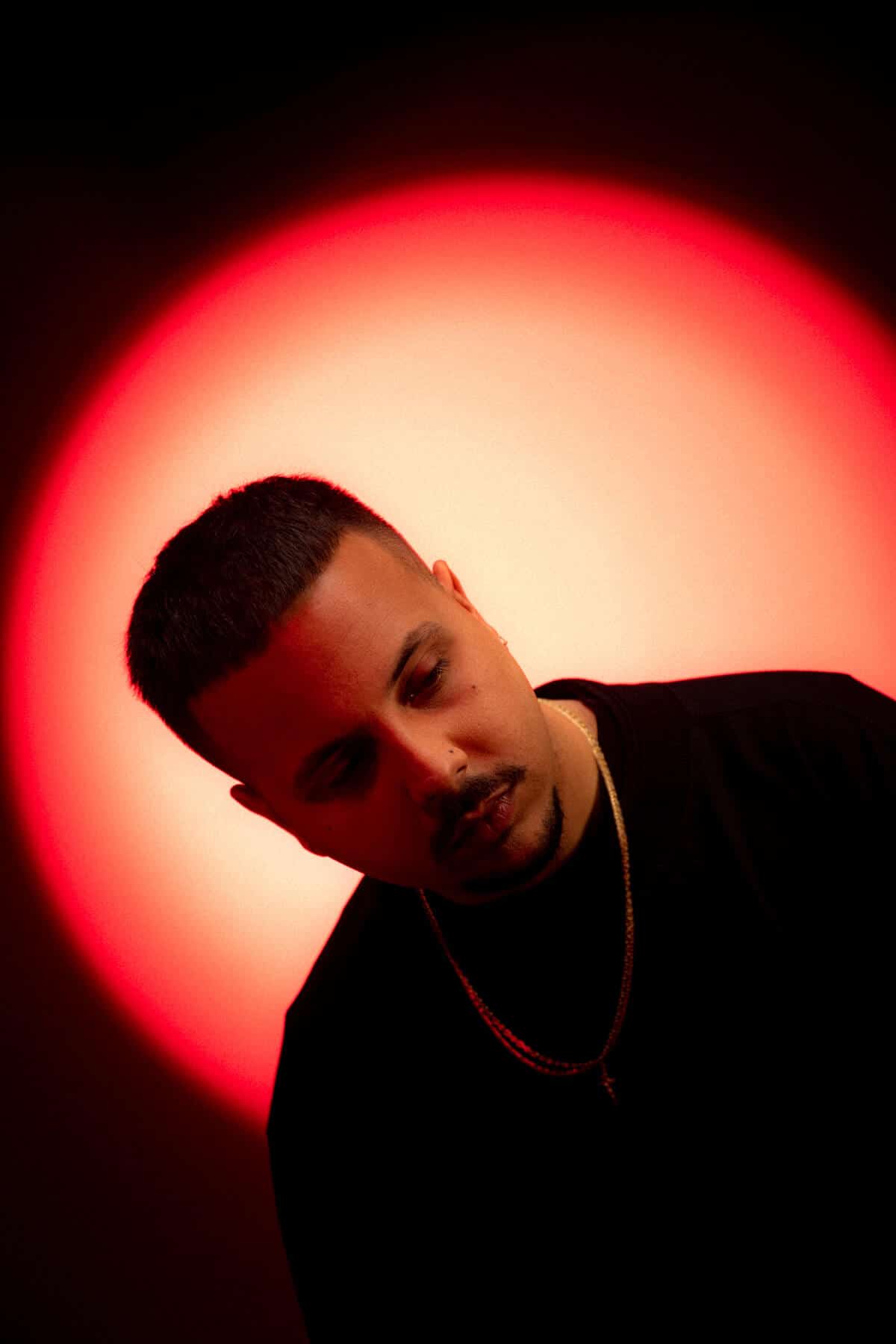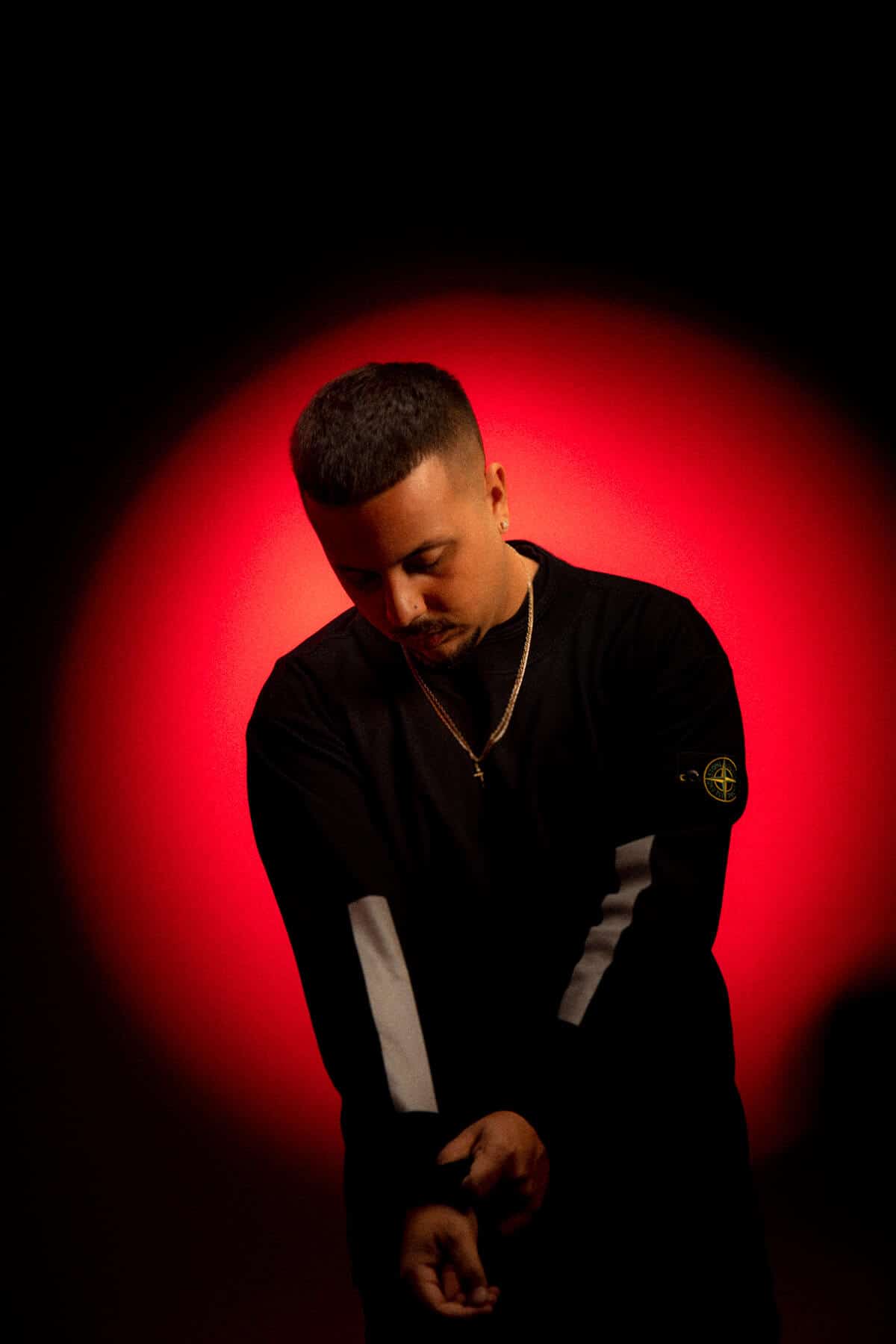 The singer started out in the Canary Islands' collective Broke Niños Make Presos (BNMP), until he became creatively independent and began his solo career in 2018 with "Maracucho Bueno Muere Chiquito". Of course, he's always worked with the family he has built on the islands, and with different artists with whom he has collaborated such as Dano, Israel B, Alba Reche, or Delaossa from the other side of the ocean.
Nowadays, he serves a vibrant menu in which to find everything from OG rap songs to tracks influenced by latin rhythms, electronics, or R&B. His latest EP "Visión Tunel", presented in streaming just a few hours ago, just confirmed what we already knew: Carlos Bruña (@cruzcafune) is already a religion for the music industry. We talked to him.
Higxtar (H) – When you were 14 years old you started experimenting with rap. With what references have you been growing and building your identity? What can we see of them in your current themes?
Carlos (C)– I have gone through different stages while growing up and in each one I was obsessed with one thing, one scene, one sound or one group of artists, but it is thanks to the Canarian artists who paved the way when I was a kid that I am able to dedicate myself to this.
In "Visión Túnel" I mention four of the ones that inspired me the most, but the list is very long -shout out M. Padrón for leaving Choclock and me to enter his studio when I was 17- and without the efforts, they made to make island rap better known beyond the islands we would not exist. Okay, it's true that in terms of sound I'm doing something very different now, but my identity depends in large part on the work done by that group of people.
H – We see how throughout your career, your music evolves from older school rap to one influenced by the boom in Latin, R&B, and electronic sounds. As a visionary on the national scene, where do you think the music of the post-reggaeton era is headed?
C – Reggaeton/trap/drill/RnB is going to continue for a while yet, but it seems that electric guitars and real drums are coming back. Punk rock has never been a special treat for me, but it's a real treat to have a variety of proposals.
H – In your tracks, you make infinite references to the Canary Islands and their artists. How has the urban scene evolved in the islands since you started with BNMP? Do you feel that the status of rap has changed forever?
C – There have always been many people doing things, but now culture is more active than ever: not only are there new artists but there are new professionals from different sectors related to music, although still in a timid way. When BNMP started there were also Maikel and Bejo rowing for it, and although the emerging artists are each from their father and mother I can feel how all the projects share the feeling of doing something professional, of having a team, of knowing how to delegate and of trusting their skills, tools, and identity.
If I don't make it to the level I would like to, I know that my fifth has inspired the kid who will be 25 in 7 years, who is quietly scrolling through this, and who will be better than all of us when the time comes.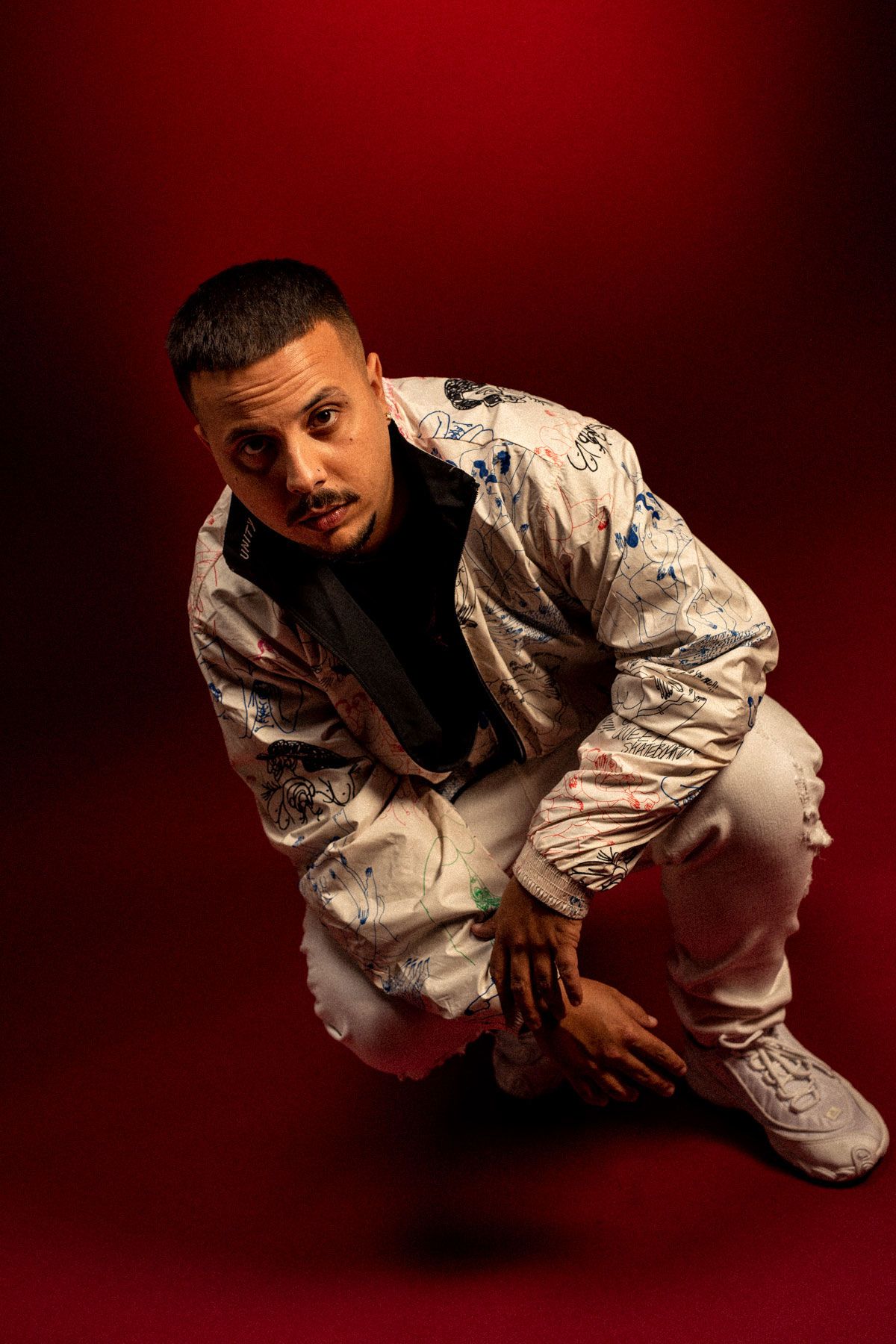 H – Does the talent of the Canaries really reach us? Do you think that today this cultural and artistic gap has been eliminated with the move from the peninsula?
C – People are looking more and more to us and discovering quality projects. You can say about us and criticize us all you like, but you can never doubt the quality of the things that come out. Every time I'm in Madrid I'm asked "what's going on in the Canary Islands", and I shrug my shoulders. You tell me. Obviously, the gap exists and where it shows is in the diffusion. In word of mouth, in being at meetings, at parties, in meeting the brands. It's a game that nobody likes but the rules are like that.
H – From collaborating with adidas to doing a merch with Goodies. What does fashion mean to you? Which brand best represents Cruzzi?
C – I don't remember who said that everyone has a fashion designer inside because it is forbidden to go naked in the street. When it comes to choosing how to show yourself to others and how you want to be perceived by them, we make decisions even if we think we don't. Lately, I've been very geeky about archive pieces thanks to Karpa, my consultant, but right now at the point in my life where I am, I don't care how I present myself to others.
I don't want to look good anymore, I want to be comfortable and warm. adidas and Stoney all the time, like a fucking anti-fa hooligan. And if it rains I put on the ACRONYM, no problem. In 6 months it will be something else because I know me, but I'm past living to dress, I want to dress to live. Be comfortable, bro.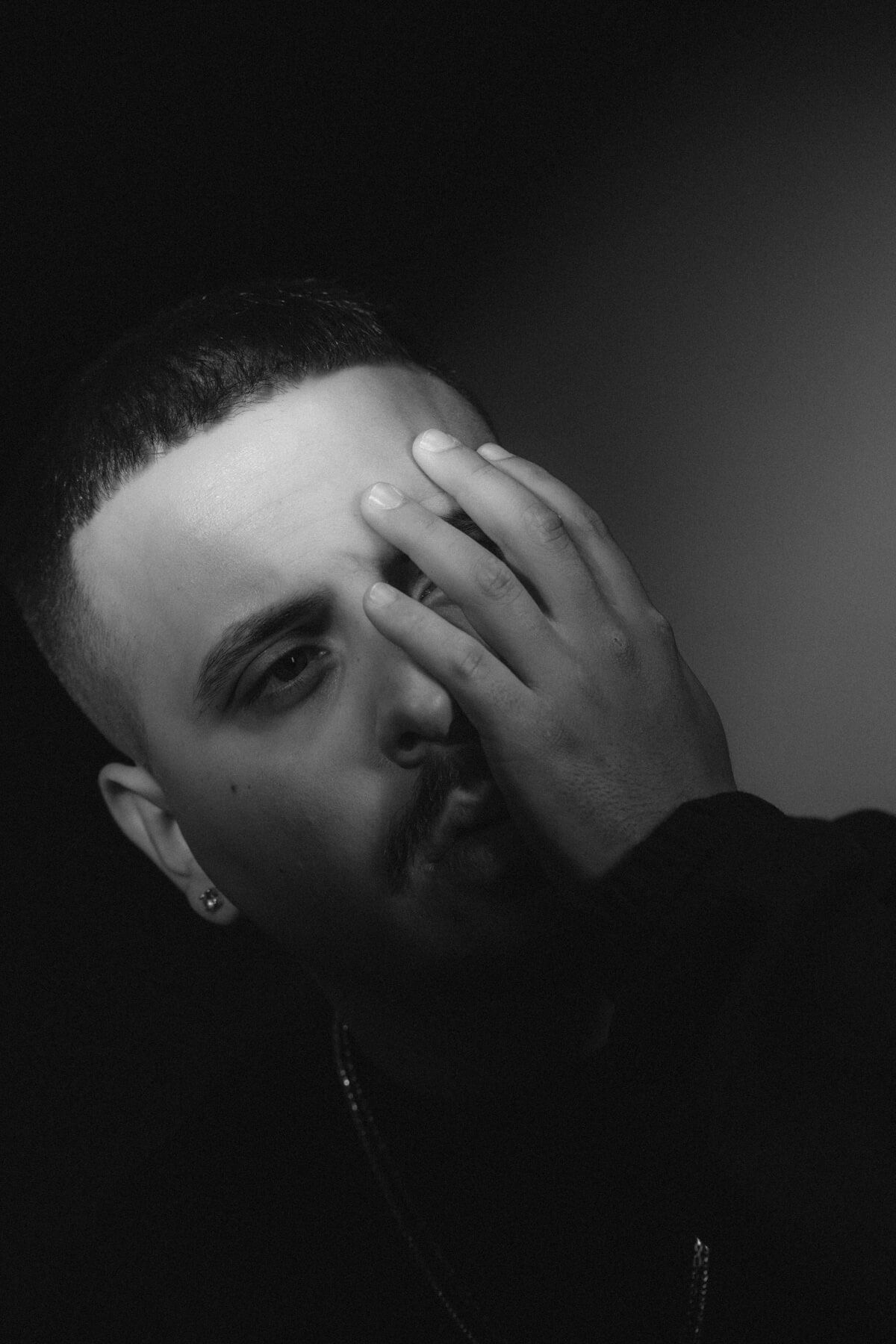 H – When do you feel you have reached the climax of your musical career? At what point have you been at the top both emotionally and artistically?
C – I feel that I am not yet in my prime. "Visión Túnel" is just an EP, and "Moonlight922" a mixtape, I'm already thinking about the album, what I want to tell, and how to do it. And when I do, I'll learn things along the way and think "the next project YES is going to be the cream of the crop". I think that if you grow as a person and improve a little bit every day, it's a bit naive to say about yourself "I'm at the top of my career and I'm never going to be better than I am now emotionally". I'm not good at being this categorical, I'm always banging on about it.
H – This year you had to cancel the tour of Moonlight922, an album in a sentimental mood that you were releasing at the beginning of the year. Do you think that all those songs of lack of love, of wanting to find oneself, anticipated the global feeling of 2020? How has it affected you not being able to physically bring your new songs to the public?
C – It came as a treat, I was very creative at the time and the break in the quarantine was great for me to continue making music. I'm not one of those people who says "ooh my audience, if I don't transmit live the real feeling of this track it's going to lose meaning" or rolls like that. I think it's a bit ghostly. I am a recording artist, and the songs are small moments of my life and of my head, I write them, I record them and when I take them out they are no longer mine. That's where it all ends. I feel more sorry for the party than the concerts, but that's better, when we come back I'll have an incredible set of slappers. It's going to be awesome.
H – Featurings like the one you carried out with Don Patricio or songs like 'Mi Casa' have positioned themselves at the top of the charts. How much do you identify with those hits that after a while 'disappear' from the map, and how much with others like 'Maracucho Bueno Muere Chiquito'? Who would you dream of doing the next collaboration with? There are no limits.
C – 0. That is to say, I do not deny those songs, but I would like the ones I know to be different, honestly. Songs that mean something more to me or that simply fit a little more into the bulk of the music I like to make.
H – Finally, we have seen that you and Choclock are forming different collectives on the island. Could you give us a little preview of what the project will consist of?
C – I don't really know what you mean, but I guess you mean from 922-928. These are the telephone prefixes of the islands, we use them to represent our area. It's something that's been done for a while in rap music, we didn't invent it, but it seems that people have identified the numbers as our brand, when in fact we call the islands this way. From eight to eight. But yes, we get together and make music with different people.
Some time ago I said that I wanted to make the Canary Islands the new Puerto Rico in terms of a nest of young creative people, that we should be a reference point. It is complicated to do so because of the socio-economic limitations we have, but what we can do is create community and help each other. When I say in the intro of the EP "I'm going to do a song with all the canaries that work and that work in the come up" it is totally true, and I know that the feeling is shared by the rest of the kids. 
CREDITS
Photography: Ginés Díaz / Studio Bruma