READ IN: Español
There is one name that is repeated more than others in the photos you save of the sneakers you like. Juanma Jmse (@juanma_jmse) is one of those constant and present figures in urban photography; one of those names that you inevitably come across when scrolling through streetwear profiles and urban mags. Behind his lens, the elements that have become indispensable in this genre dance in synchrony: fashion, architecture, sneakers and travel. A dance that has hypnotized brands and media like adidas,  Lacoste, Foot Locker or Lenders, entre otros. among others. We knocked on his door again to talk with him about his work, his vision and his goals.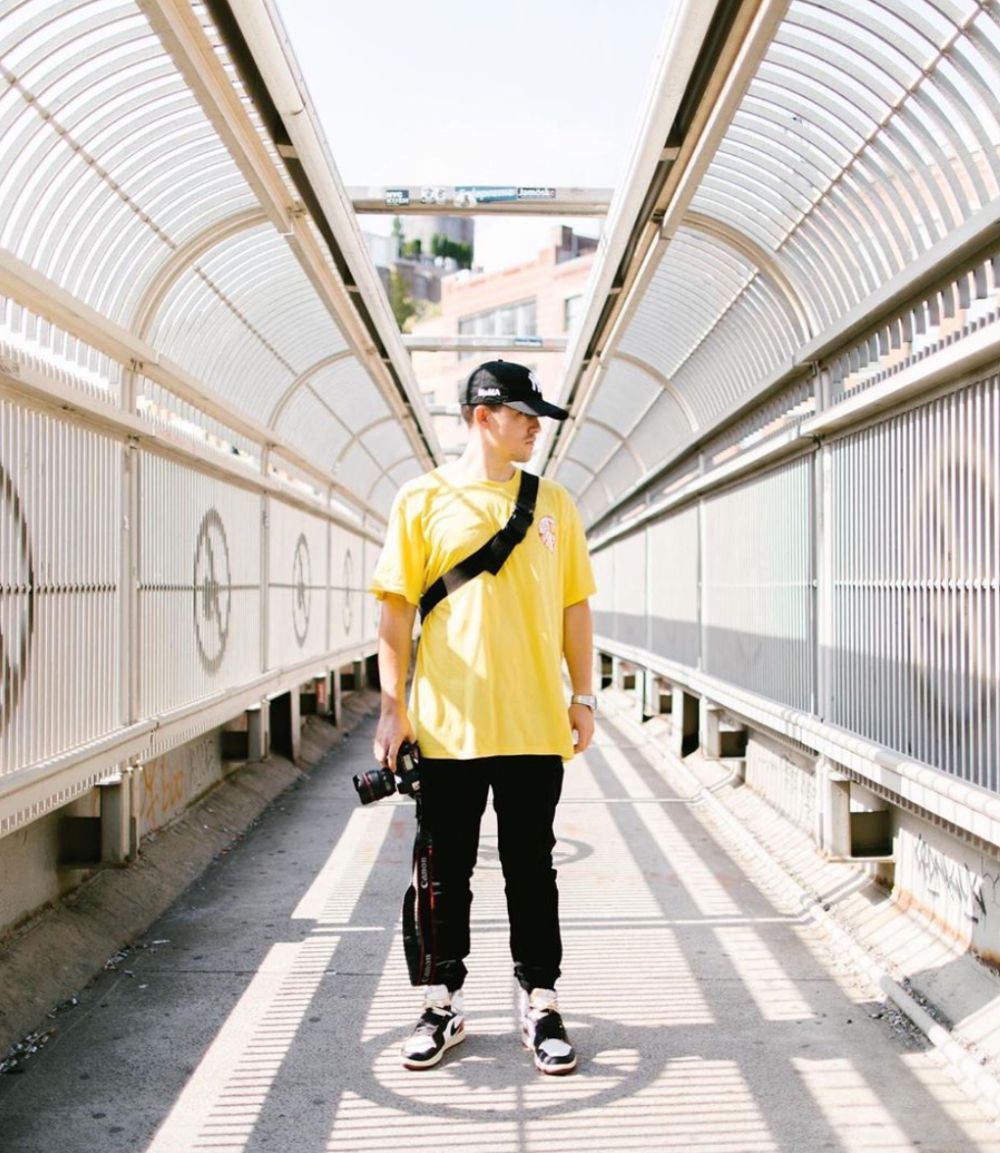 Highxtar (H) – What is behind Juanma Jmse?
Juanma JMSE (J) – My name is Juanma, although I am known as Juanma Jmse. I am 26 years old and I live in Madrid. My obsession with the visual world began when my parents gave me my first camera at the age of 16 and since then the desire to learn and grow has not stopped. All this led me to study graphic design and photography.
I am not a person of many words, so I express myself better through images. My photographs form a visual language with which I talk about myself, about my inspirations and my aspirations. Although at first sight my profile in instagram may seem very product and streetwear oriented, there is a common thread running through it all: my deeper self.
(H) – How would you define your aesthetic?
(J) – I am a pretty perfectionist person, I always take care of all the little details possible in my photography and I want to invite the viewer to participate in my vision. My intention is to be able to engage in a dialogue with whoever sees my photos. 
You know, I always look for a reaction in the person who sees my photos – whoever it is. The last thing I want to be is "one more" and fall into indifference.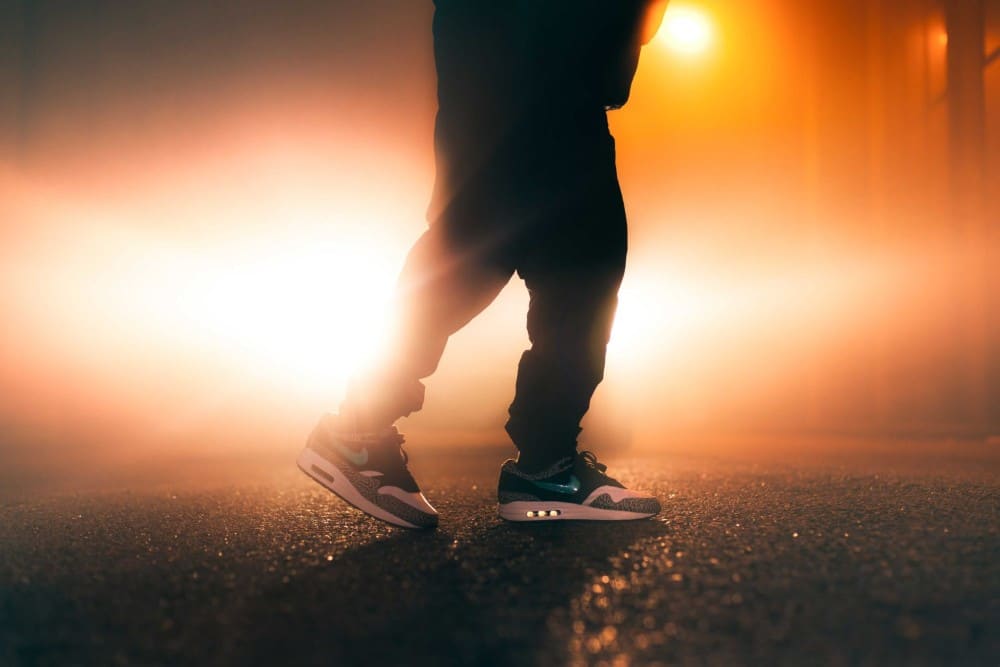 (H) – Which are your reference artists in photography?
(J) – Jamel Shabazz and Martha Cooper have had an enormous impact on my way of seeing and to take pictures. I knew their work when I was starting to get into the world of photography and since then they have become my main idols. Their work awakened something in me. That way of portraying the streets of New York in such a raw and beautiful way in a moment of extreme decadence.
Over time, I have wanted to go beyond the streets; from fashion photography to architectural photography. The key is to be able to reflect my vision and my experiences.
(H) – What elements or events have most influenced your work?
(J) – I think my work is influenced by many things. From riding the bus every morning when going to work to the simplest thing like taking a walk with Raquel. I think I am a bit spongy in that respect: I am influenced by everything around me and I try to reflect that in my photographs.
Of course there are places, situations and people that inspire more than others. I have been very lucky to be able to travel a lot and each place is a universe with an infinite richness.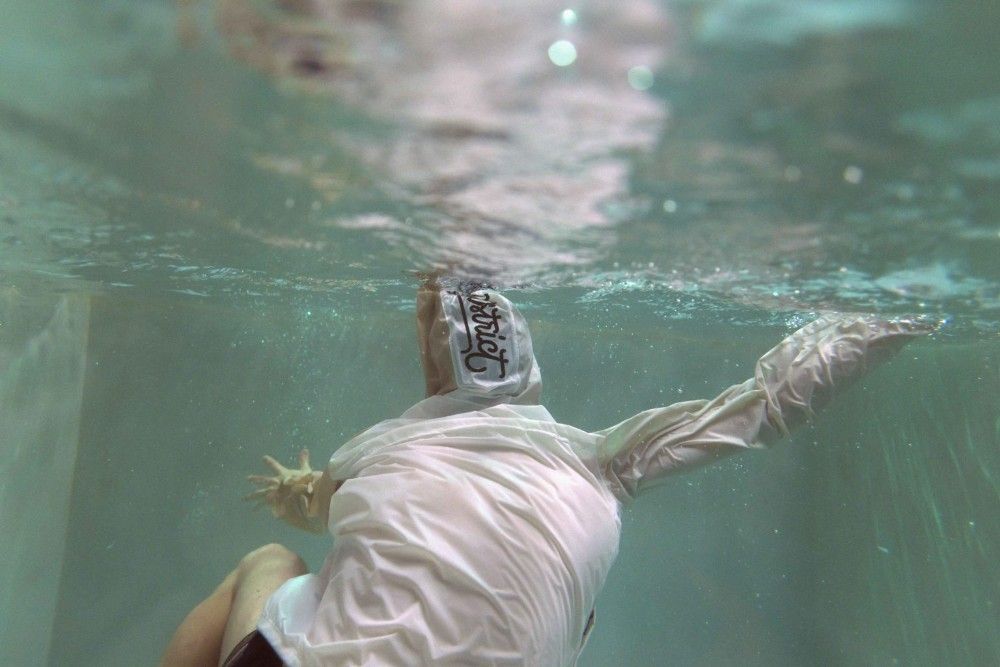 (H) – Do you have a previous process before making a project/photo?
(J) – People around me will surely say it: I'm a maniac. I like to have everything done in a very concrete way. One of my obsessions is trying to get invisible when I take photos: I want to be able to capture the essence of people, to reflect their character and give a very authentic view of that person.
All this involves a study (when possible) of the person or place. When it's come to a person I try to see how they act in their natural habitat, and my way of capturing landscapes is very similar: almost as if they were a living being. I try to capture the natural movement of that place and reflect the movements people make as they pass through these places.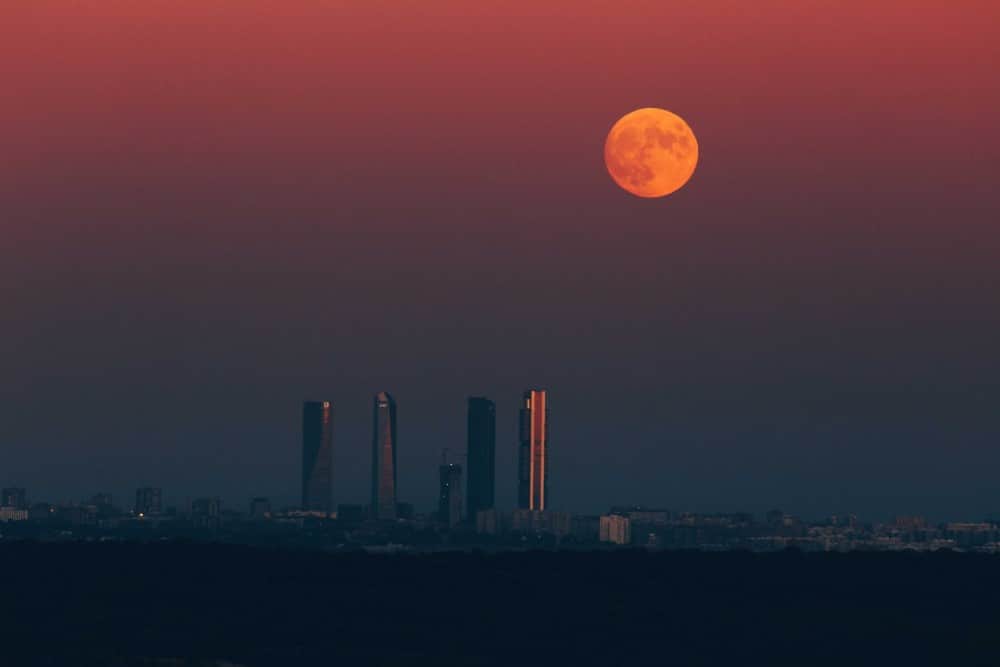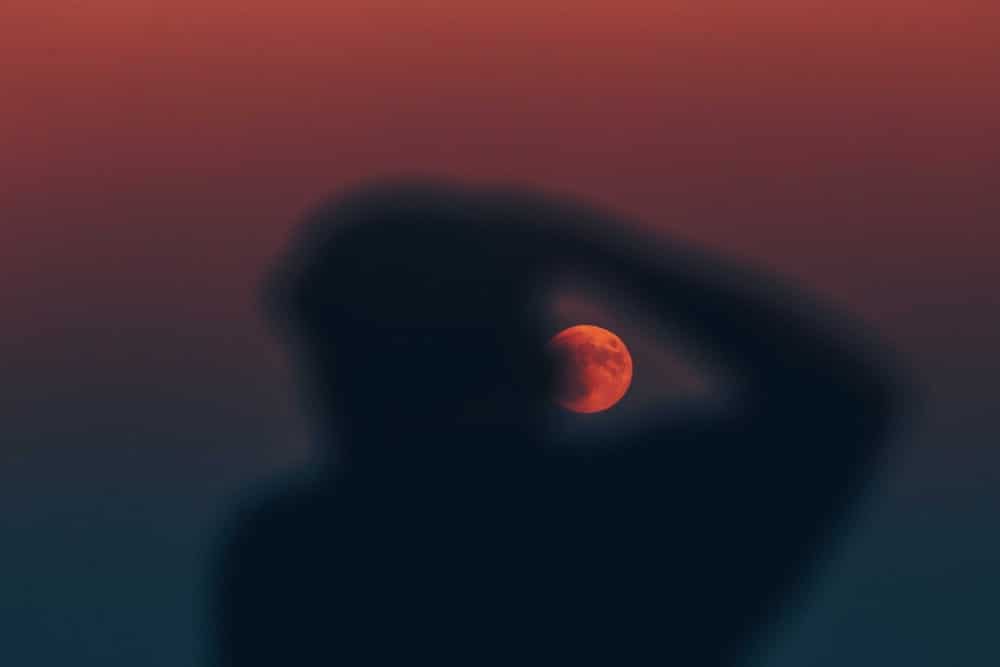 (H) – In your photos, architecture and fashion are frequently repeated. What third element would you add?
(J) – Design has led me to approach architecture. My passion for sneakers has led me to fashion. But both fields are very broad and influence all the photos I take. That's why it is difficult for me to add a third element, since these two styles are what define me.
(H) – What's the hardest thing you've ever photographed and why?
(J) – I always tell the same story, but I think the moment that has impacted me the most of my career was being able to take a picture of Michael Jordan. It wasn't a picture I expected nor prepared but to be in Paris, in front of such an icon, even just for a few minutes was really impressive. Without a doubt, it is a picture I appreciate a lot.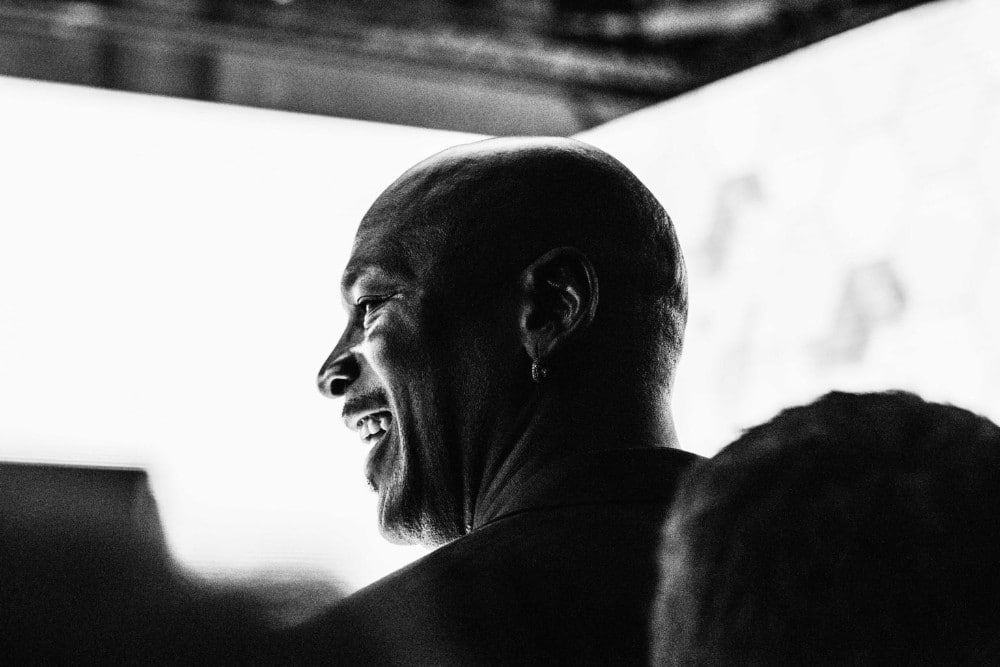 (H) – Urban photography seems to me a little monotonous, it is difficult to see different proposals. How to differentiate? And what is there to run away from?
(J) – In urban photography, the spot is repeated so many times, although each photographer tries to give it its personal touch through the edition. I always try to find a unique perspective. I do this through models, objects or even different lenses to give my personal touch.
(H) – What brand or project would you like to see knocking on your door?
(J) – The digital world offers us infinite possibilities to get closer to the most far from the planet from the comfort of my home. This opens up an infinite number of possibilities, but at the same time it is changing our way of seeing things. T
That's why I would like to create a collection of images in physical format. Whether it is an exhibition or a large print in a public space. I believe that in this way my work will not be so ephemeral and it could last longer in the spectator's mind.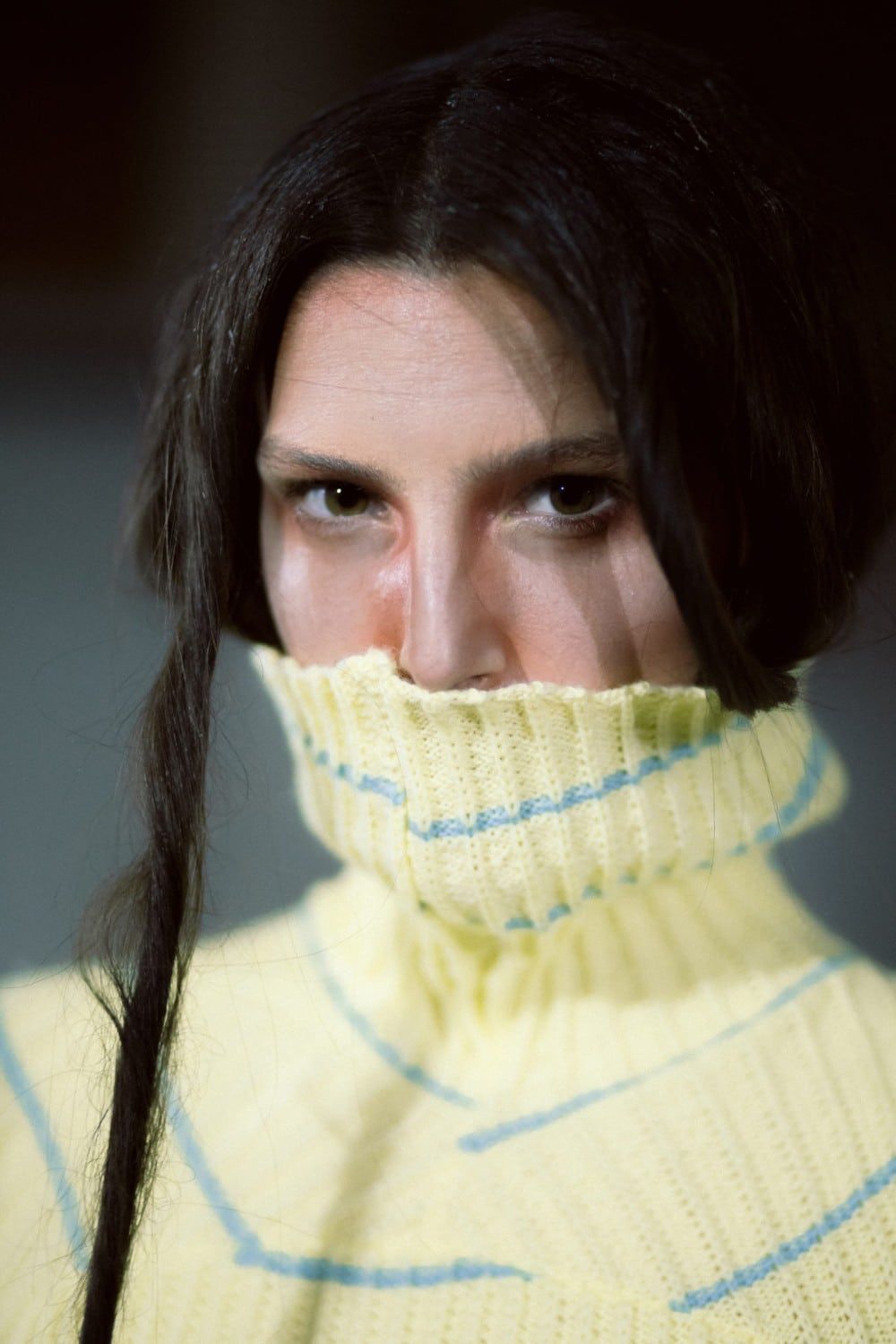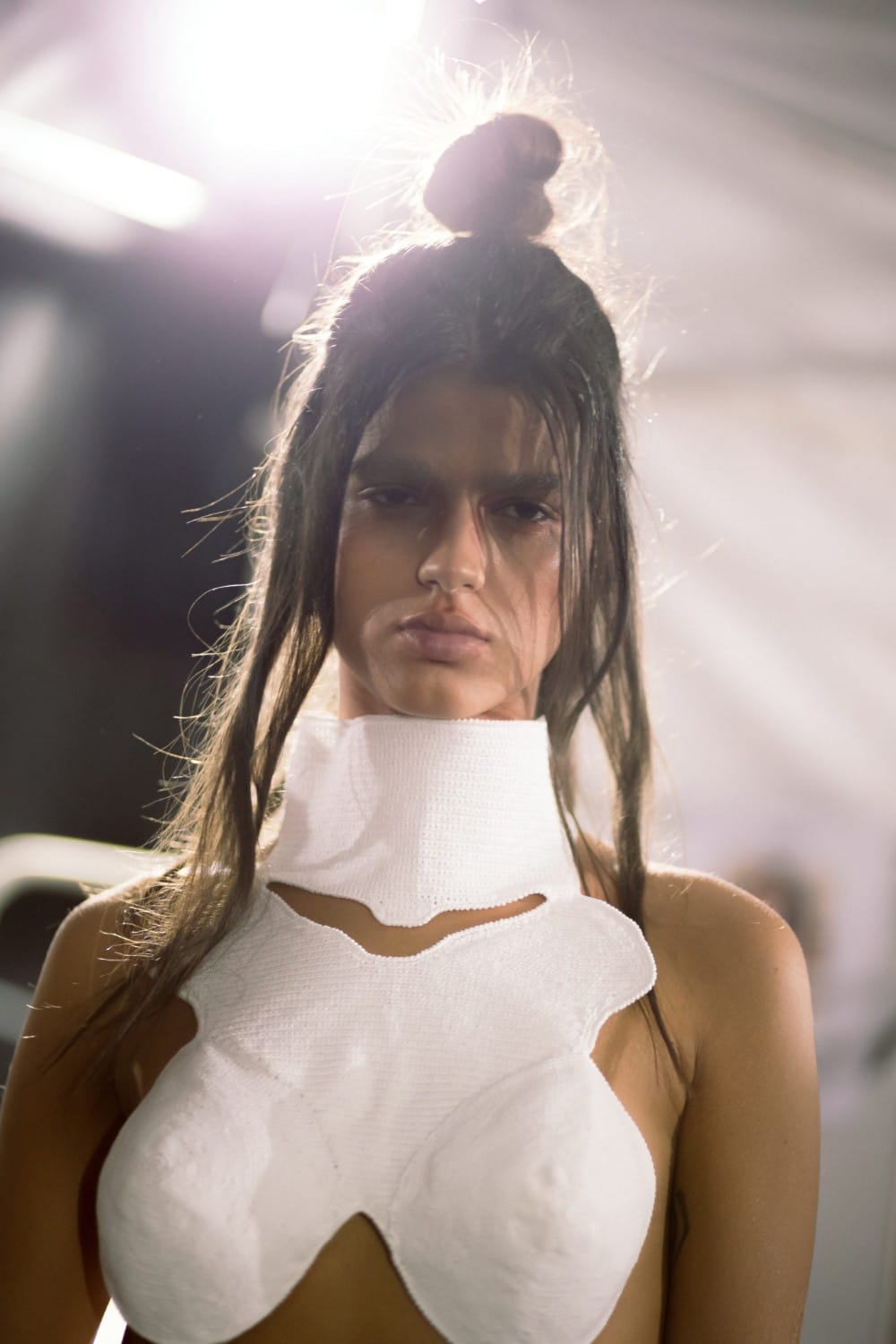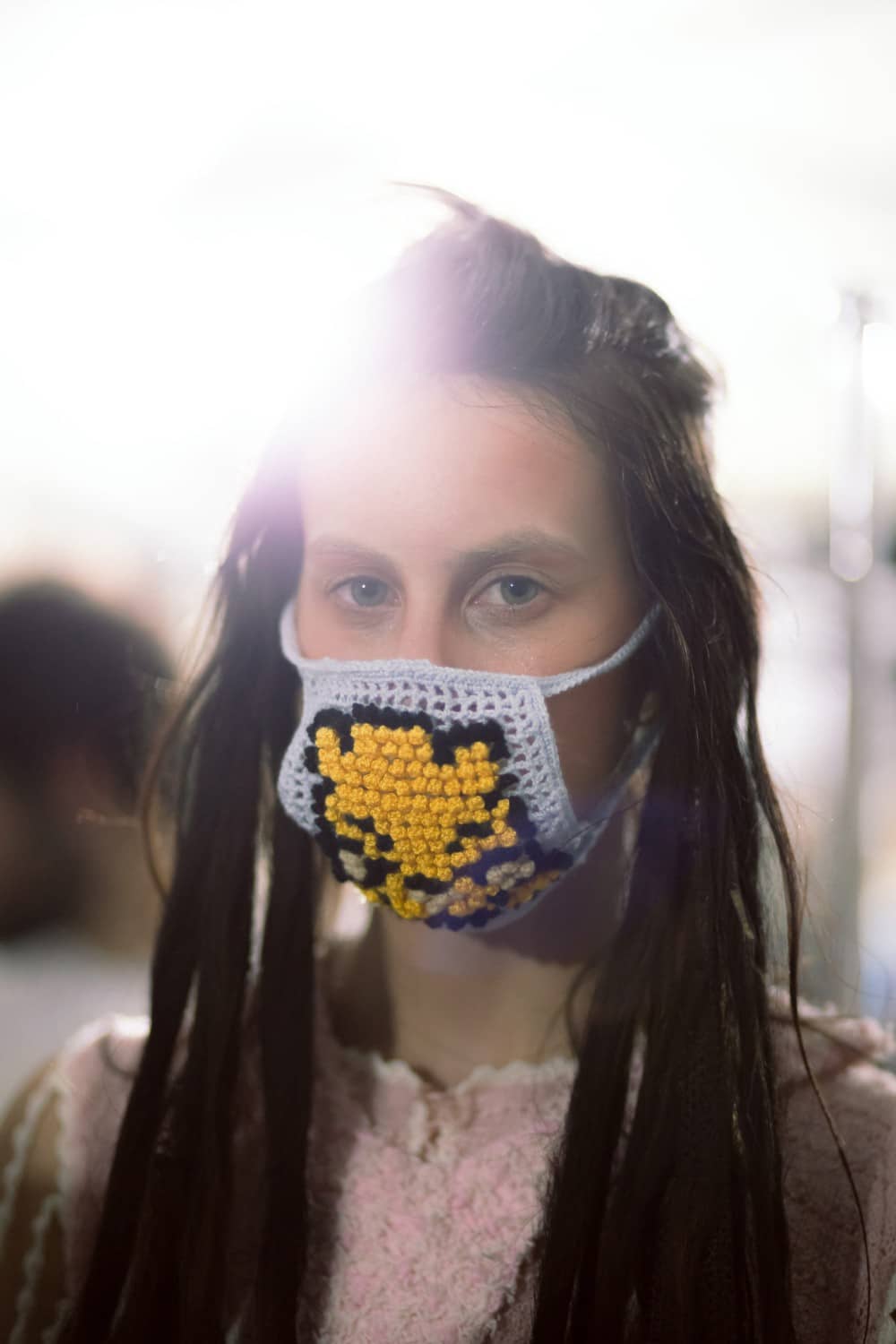 (H) – Where is the line between valuing streetwear and being a slave of hot drops?
(J) – I believe that, as everything else, it is based on knowledge and history, not only fashion. The launches have always existed, but in recent years there has been an increased interest in them due to two factors: social media and money. In addition, the democratization of sneakers in Spain has made this interest grow exponentially. 
More than a culture, it has become a kind of social status declaration. The aspect of wearing a different shoe has always been part of this. The difference is that currently the consumer boasts about it on all levels: real life, social media, etc. On the other hand, seeing your idols or sportsmen with different pieces has made many people want to get those products to look like them.
The fact that the standard consumer has increased his interest in sneakers has also caused new economic opportunities to emerge. Reselling is an attraction for many because they see an opportunity to make easy money, thus attracting an audience outside the world of sneakers.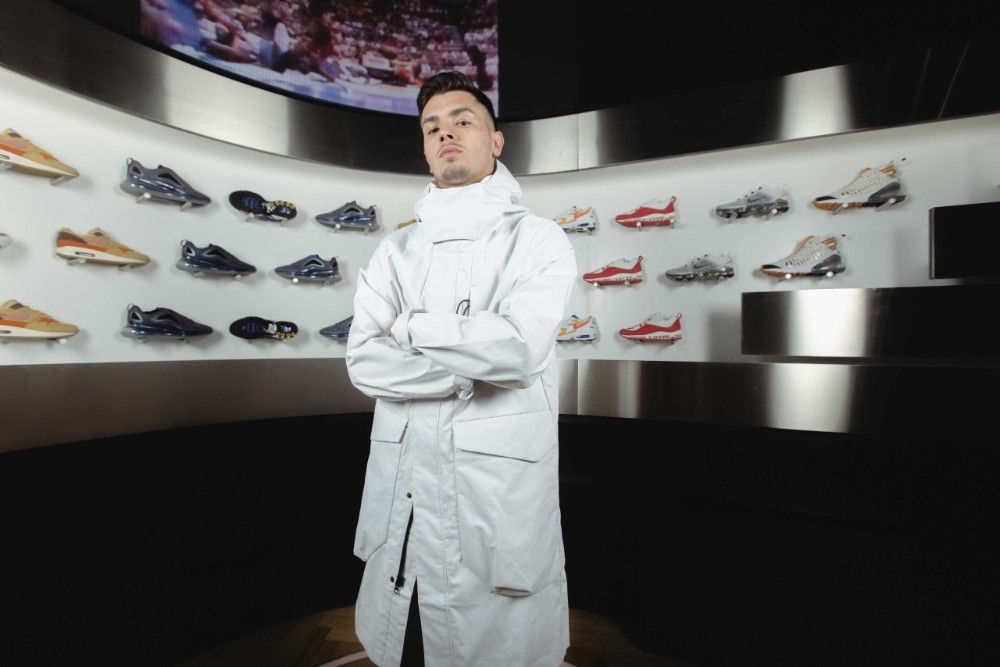 (H) – Are you or have you been part of this second group? Have you ever surprised yourself wanting something just for the label?
(J) – I don't consider myself to be in this second group, but I do recognize that I have wanted some products because of the impact that their launch has generated, the campaign that has been carried out or simply because of the interest I have in the collaborator behind it.
(H) – Where for you is the difference between a piece with real value and a cash-grab?
(J) – I see two ways of looking at it: there are some releases that see their value simply multiplied by the balance of supply versus demand and an unrealistic sense of need. For this type of product we tend to see a slightly more cyclical life; the products tend (although not always) to be closer to their original price.
On the other hand, other pieces of clothing with real value base their prices on the materials they use, history or simply the excuse of the collaborator. Many of these, not that they increase their price but that it does not devalue over time.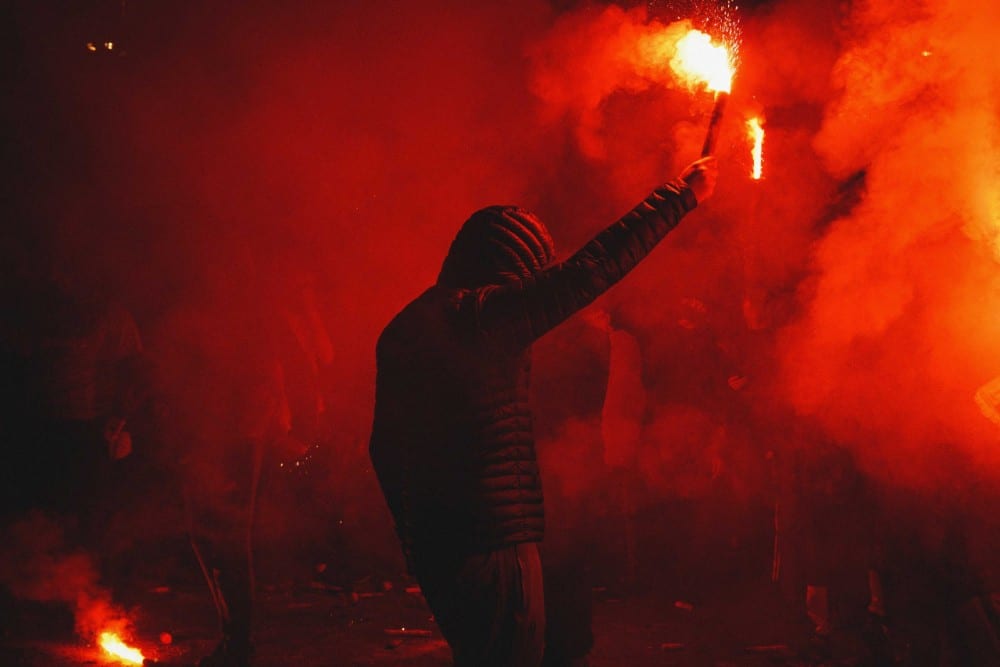 (H) – Streetwear is a culture? Why?
(J) – Streetwear was born many years ago in the urban centers with the sole objective of creating a fashion without rules. The idea was to put the comfort of the street first, but taking into account luxury and style. Many of the brands in this sector are full of history. The sale of a product is not only done by its materials and qualities, but by the history and values of that brand.
(H) – Is there a real sneaker community, or it is more about the selfishness in pursuit of the "exclusive"?
(J) – There is a community, which in many cases is distorted by the economic value of things. Years ago when this world was not so revalued, there was a real community where you could meet people with your same tastes and passions.
Today, I believe that everything has changed a lot. The product or exclusivity is more important than the story, and more and more people are coming for this.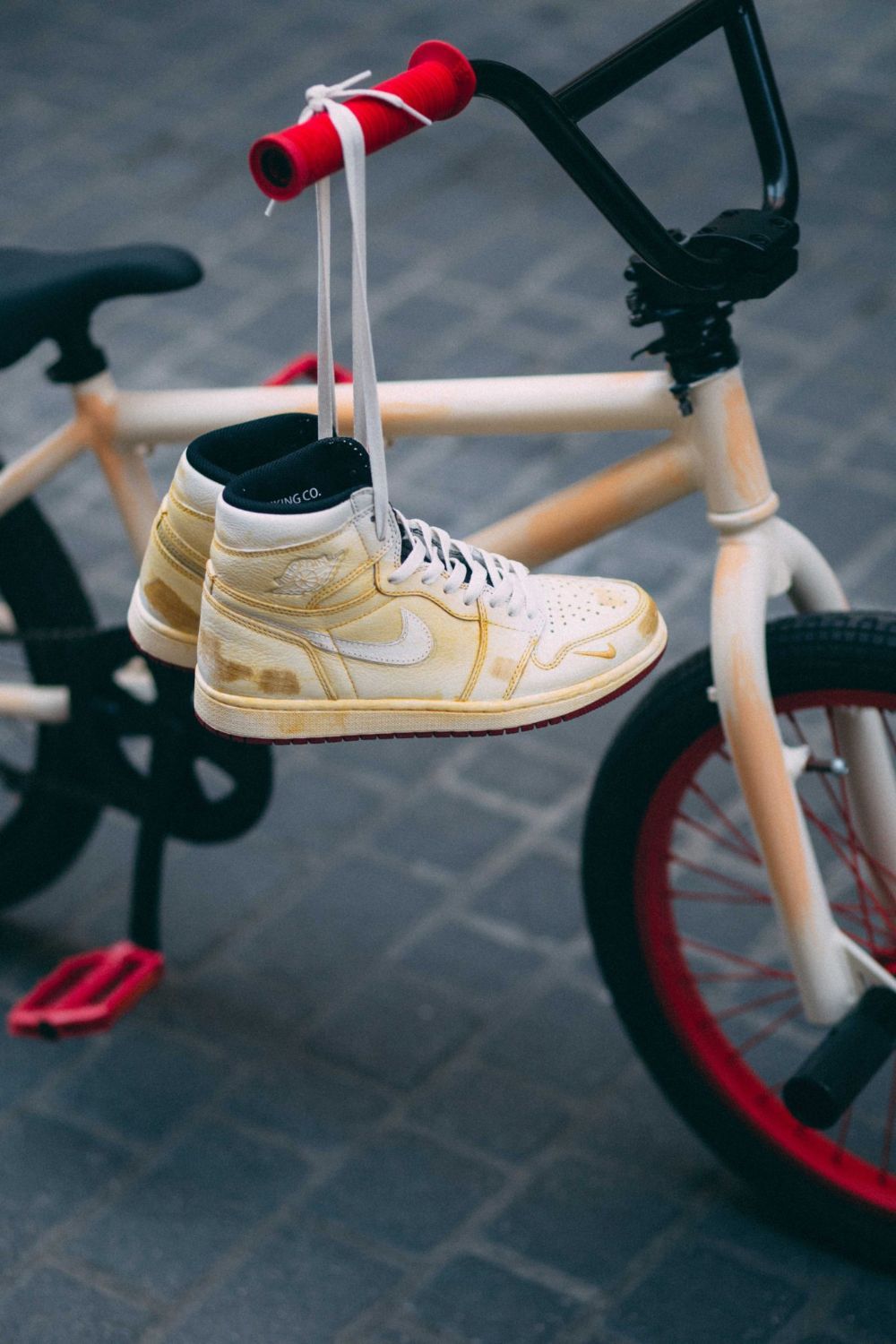 (H) – Highsnobiety published this post reflecting on streetwear as a system that commodifies our insecurities: we acquire objects to create an artificial identity and demonstrate our value to others… What do you think about this? Is the basis of streetwear something shady?
(J) – I think that lately what we see are very marked clones so social media (and even brands) want us to carry. Young people have found a refuge in the physical appearance and way of dressing. All this has caused a lack of identity in people, making almost all of them wear the same products and imitate one style.
(H) – And finally: where will Juanma be in ten years' time?
(J) – My dream – and what I try to fight for – is to travel and work in different parts of the world. What I am passionate about is being able to work with different people that I admire and portray a multitude of profiles in the field of music, art or fashion.
Note: all photographs belong to Juanma Jmse's website.