READ IN: Español
Nowadays, social networks are the ideal tool for millennials to transmit their art.  This is how Paula Cendejas has become one of the most relevant singers of the moment. Her media repercussion, as well as her musical versions have placed her at the top. In a short time she has known how to focus her career and transcend for her generation. Now she brings us a new bolero from the hand of our dear C. Tangana: "Como habla una mujer". Without a doubt, a theme that shows the best of each one: passion and know-how.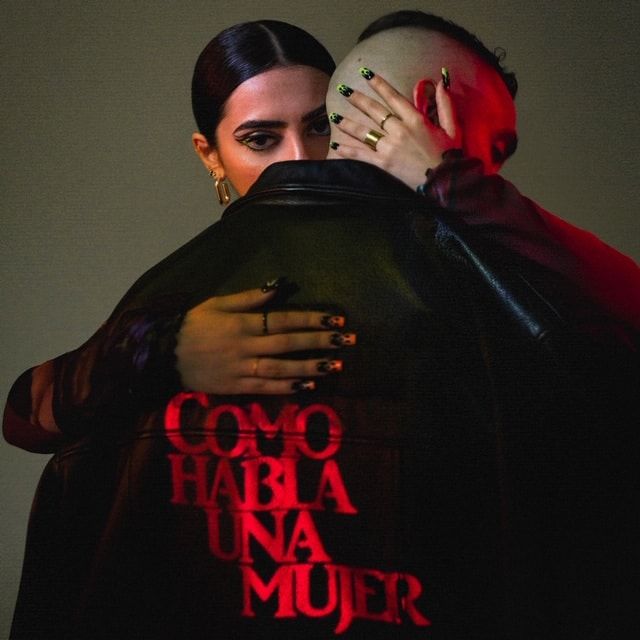 Highxtar (H) – Your career is closely linked to the emergence of social networks, do you think you could have had it easier than pre social media artists?
Paula (P) – I've had the advantage of using the networks to promote myself, and having a base there has helped me in part, but without the daily work it would be impossible. I was doing covers almost every day since 2014, and going from singing songs of others to publishing your own is not easy, many people leave you because you no longer sing songs of their idols, but I'm happy for the change I made, it is slow and complicated but it's worth it to devote yourself to what you like.
H – Your background has a strong reggaeton influence, your music is pure delicacy. In which register do you feel more comfortable?
P – I feel more comfortable in the delicate one generally. I would dare to say that R&B is my true love jjj. However, researching new sounds is what helps me create songs with different roots and feel confident. We are in a time of change, so it would be a mistake to label me as an artist of one genre or another.
H – Through the covers you can transmit what you feel with your voice but by bringing out original songs you write about your own experiences and feelings. Do you believe in the difference between the artist and the singer? What can you tell us about this evolving creative process?
P – I think it is not the same to perform as to sing, you can sing any song but not transmit the same. My creative process is evolving right now. With the pandemic I have learned too much, I have taken over my home studio and I am composing alone, producing etc. Before I used to have joint sessions with Alizzz or other producers and right there we created an idea, now you either do it yourself or you have sessions x video call but it's not the same. Let's say that the energy of the studio is impossible to get through a screen.
H – In your career you have worked with collaborators like Jesse Baez and Alizzz. Now you're premiering with C Tangana. Is the circle closed or do you think it can start a new stage in your career?
P – I feel it is an incredible moment. I'm about to release a song that is my favorite so far and that I identify with the most. It's also a bonus to do it alongside someone I admire and who is an idol for many people. It's very crazy jjj. I feel that a stage has been closed with my previous single and that with this song a new one is opening. In terms of image and sound I'd say that too. Anxious for you to listen!
H – Social networks and multimedia content platforms have been key in your musical career. What advice would you give to the new generations of emerging artists in networks?
P – The advice I always give and which has helped me a lot to get where I am is to ask yourself in every decision you are going to make in your life if it brings you closer or further from your final goal, from what you love. You also have to be very consistent and remember that not everything you see in networks is true. Nor does it show the daily work behind it, but even if you can't see it, you have to do it anyway. You have to make an effort and focus.
H – Do you consider music as a tool to give visibility and empower women?
P – Absolutely. Women who do this have to be spokespersons for others. It is a complicated industry in which there are hardly any women producers. A few months ago I had the pleasure of working in Miami with a production company where we were more women than men. It really was an incredible experience. We came up with a great song that will be out soon and I'll be focusing on it. We need more women!
H – How does a woman talk?
P – A woman speaks in many ways, not only with words, but also with a look, a gesture… an action, a hint hahaha. The problem is that sometimes men don't understand us and that's exactly what I wanted to reflect on this subject. These are not only romantic explanations but also genetic facts. Men use a third of communication units in front of women, so you can imagine!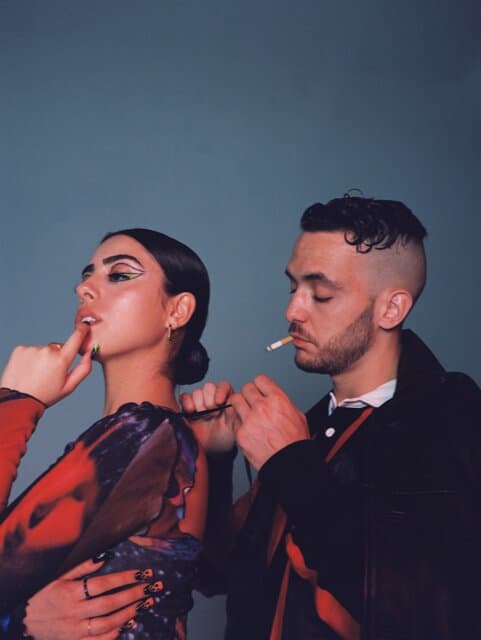 H – Have you dared to experiment with a special genre like the bolero, more like a neo-bolero. Do you think Generation Z artists have lost their fear of experimenting?
P – The bolero is a genre that has lived in me since I was 3 or 4 years old. In my house we used to listen to Luis Miguel, Tamara, Los tres Caballeros and many other artists. Let's say my passion was born from there. I couldn't find the moment to create one until I got together with Tangana and realized that common bond, so with her help we shaped it and this jewel came out. I think my generation is lucky: we learned from the classics and took it to the next level.
H – You're possibly the most exposed generation in media history and the one that doesn't give a damn what they say. Is it a facade or do you really feel that power to do whatever you want?
P – In my case I take great care with the content I make. I always try to leave out the negative comments, but some of them can affect you. It all depends on the moment you find yourself, we are human. Although we live in a moment of creative freedom, in which there are no limits and you don't think so much about what you will say.
H – The Latino boom is still on the rise. Have you thought about taking the leap to the other side of the pond?
P – I like the Latino movement. I consume a lot of reggaeton and I have some collaborations with Latin artists. It is a style that I like to create and that also makes many people dance. I would like to take the big leap with my style, to have artistic credibility with what I do. If at a certain moment I have the urge to create a reggaeton, why not do it? We have to change the mentality and not put labels on the artists.
H – Nowadays the power of the visual is essential for artists… What image do you want to project with your aesthetics and your creativity?
P – My aesthetics are constantly evolving. I always try to maintain a line between the careful and the elegant but accessible. Now, for example, I am at a point in my career where I am evolving, not only vocally but also in terms of image. I would mainly like to be closer to my audience. I have always projected a more serious image and it is something that I want to destroy little by little.
H – What can we expect from the near future of Paula Cendejas?
P – By 2020, in spite of the global situation, I hope to be able to give you an EP. I would like a full album but the industry is changing a lot, we will see what happens. At the moment I have a couple of very interesting collaborations, and I am finishing the unreleased tracks of my first EP. Regarding the tour I had prepared for this summer, it will have to wait. Festivals are being run but it's very risky to confirm dates now.
Without a doubt, Paula Cendejas (@paula_cendejas) has elevated the version of the modern artist. Now you can't stop listening to this new song.