READ IN: Español
Gucci presents the Gucci Basket, an unmistakable high-top sneaker designed by the house's creative director, Alessandro Michele. They are made primarily from Demetra: Gucci's pioneering luxury material that combines quality, softness, durability and scalability with an eco-friendly spirit.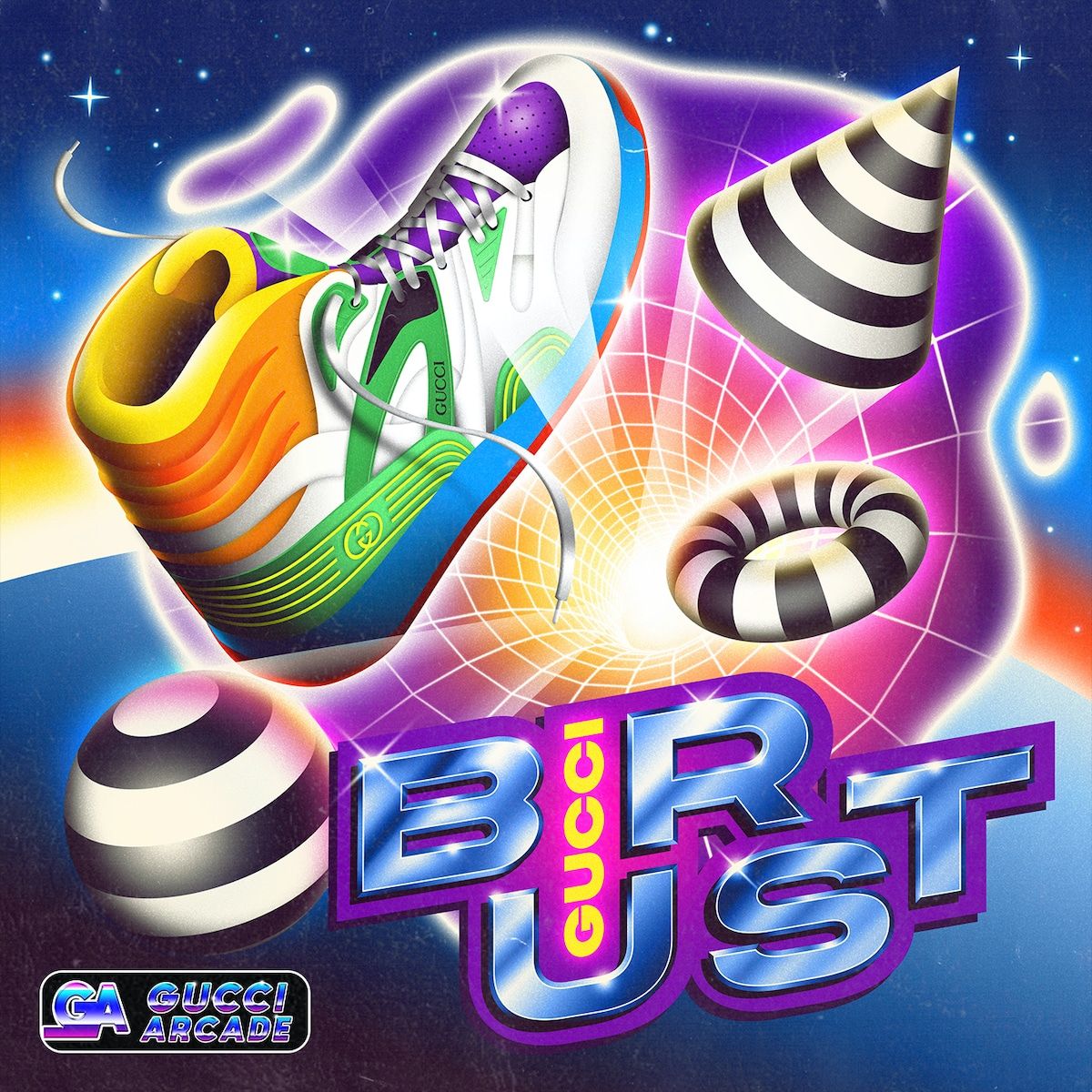 Few games have had as much impact on street culture as basketball, and now, recalling the high-top sneakers worn by players on the court that have become part of a deep-rooted pop culture aspect off the court, these lace-up sneakers from Gucci for its Ouverture collection take their name from the sport.
The hoops-inspired Gucci Basket is a unisex sneaker and features a special ID tag. The style comes in three different colorways and fabric combinations. The sneakers sport a relaxed look, and brightly colored details in mixed materials are integrated into the particular design; including the blue soles, violet mesh upper sole, orange quilted and ribbed back that wraps around the ankles, and green laces. Fluorescent rubber embellishments with house motifs, including interlocking G letters, are applied on the tongues and on the outside of the sneakers.
Demetra, the main material used, is the culmination of two years of research and development by Gucci's own technicians and craftsmen. Produced entirely in Italy at the Gucci factory, it has been created using the same expertise and processes as for tanning, thus achieving the characteristics that make Demetra distinctive, flexible and resistant, with an adaptable and exclusive finish. The eco-innovation behind Demetra combines efficient processes with raw materials without animal products, mainly from sustainable, renewable and bio-based sources.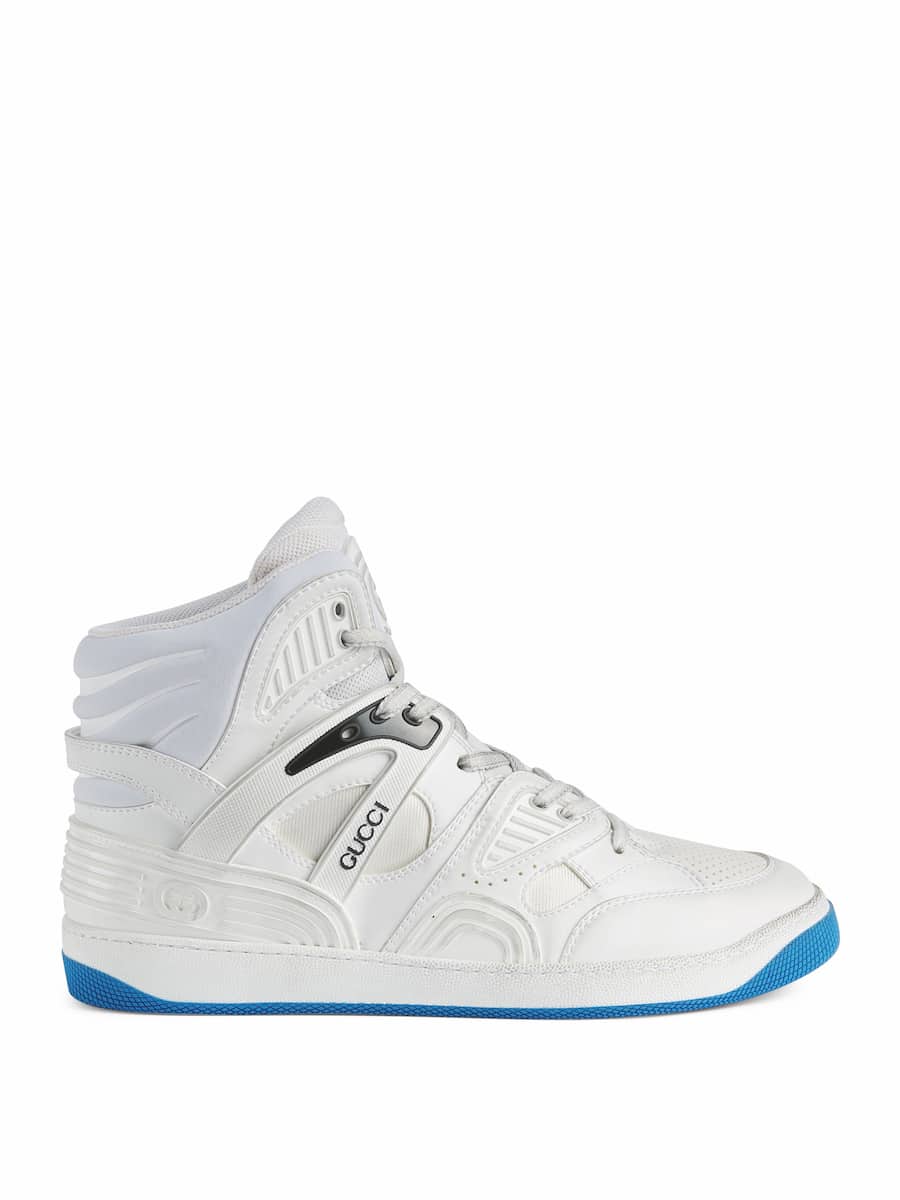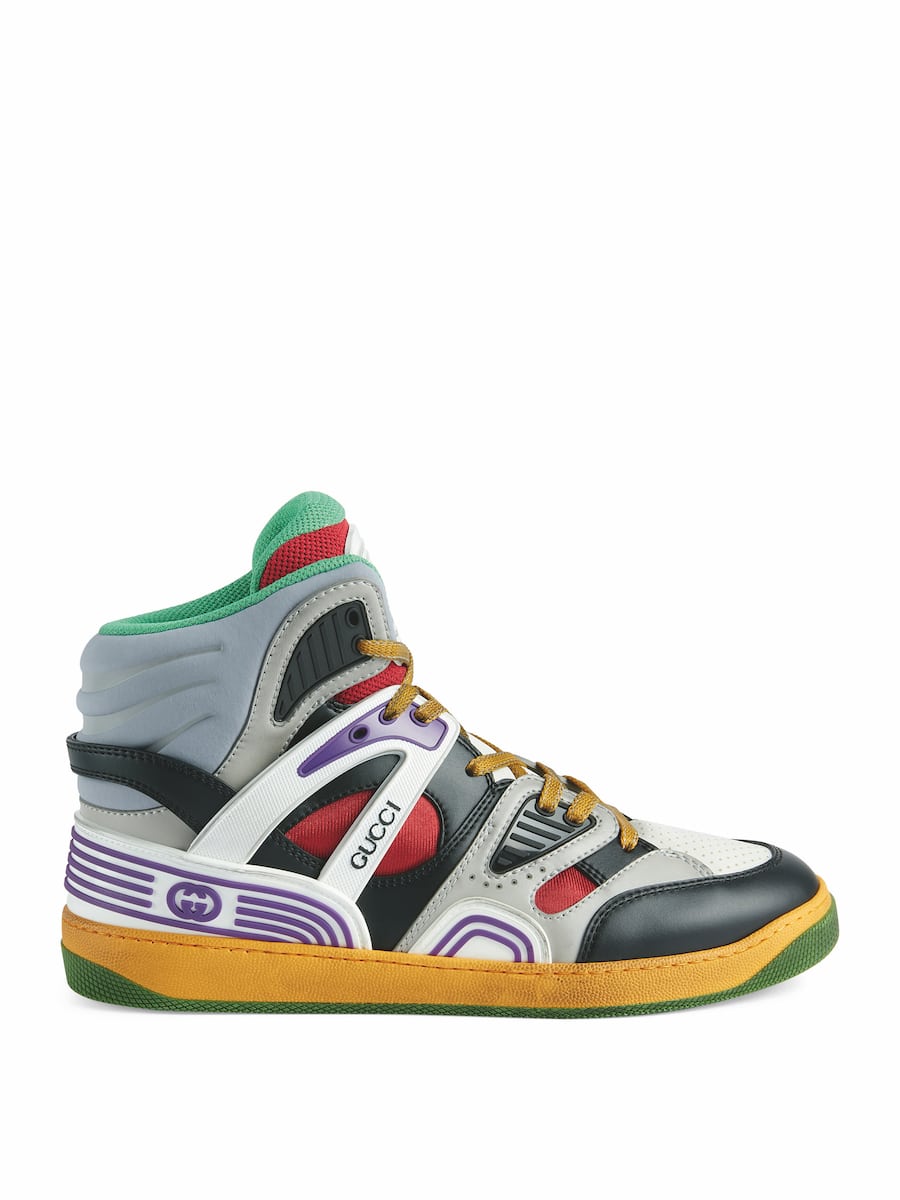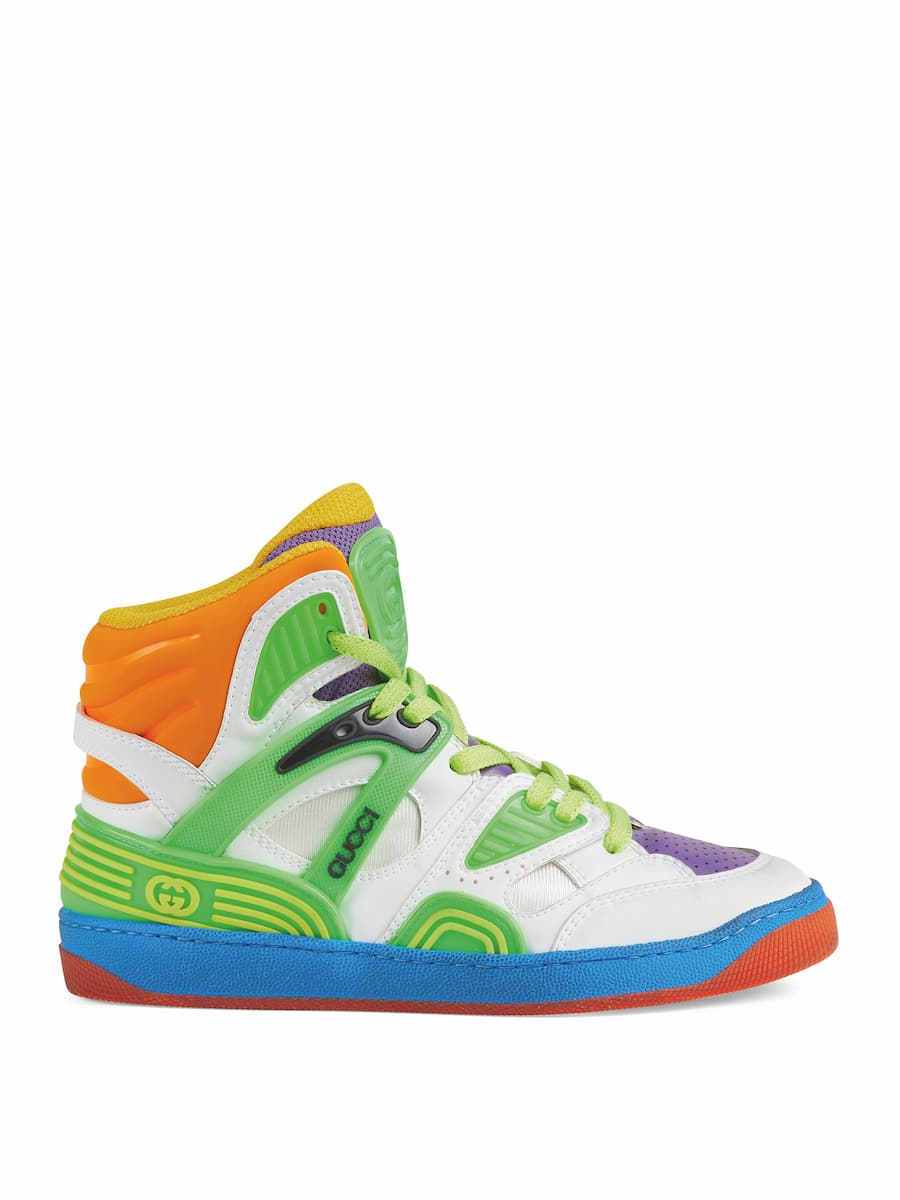 To offer visitors a unique opportunity to discover the sneakers in a sensitive environment, a series of Gucci Pins (the House's ephemeral stores inspired by the pins seen on the interactive digital maps) will be presented in different corners of the world. These pins, which offer an immersive shopping experience, are inspired by basketball courts and celebrate their legacy and cultural significance.
Taking the sneakers into a parallel virtual dimension, a new game will also debut on Gucci Arcade; the ever-growing digital environment where users can interact with the product and the House's codes in unexpected ways, inspired by vintage video games and their aesthetics. Titled Gucci Burst, the game places Gucci Baskets in a graphic landscape of flying geometric shapes, where space and time have a will of their own.