READ IN: Español
Eight360 (@eight360rv), a New Zealand-based industrial design and virtual reality company, has introduced its Nova VR Motion Simulator. To use it, the player must get inside a transparent ball that can rotate in any direction.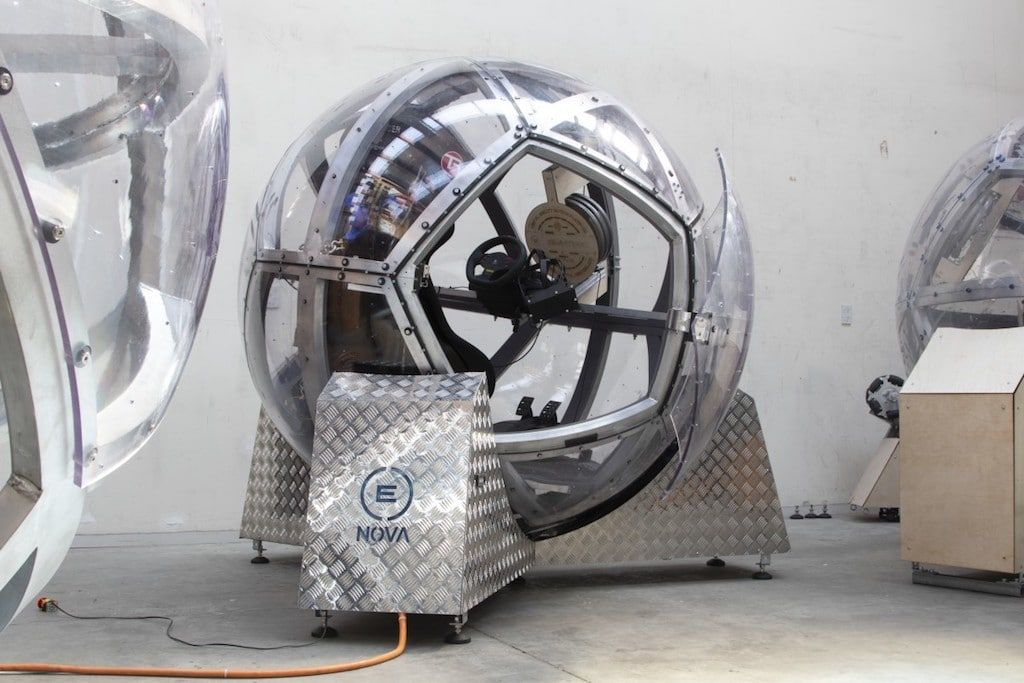 This bubble allows total immersion in any compatible virtual reality content, including various games and PC simulators. Plus, it's fully rollable so you don't have to worry too much about where to place the bubble while you're not using it.
Aside from moving in all directions, it also simulates the sensation of acceleration, deceleration, spin forces, bumps and even crashes. For now, the Nova only supports games like X-Plane, DCS World, Virtual Battle Sim 3, Dirt Rally, iRacing and Project Cars.
According to its founder, Terry Miller, do not expect to see this simulator on the market in the near future. "We're looking to lease it as a service model. Counting maintenance and upgrades, we'll rent them out for about 135,000 euros a year. They are expensive, yes."