READ IN: Español
Hace unos días descubrimos una cuenta de Instagram que te acerca a la persona que está detrás del nombre. Muchos de ustedes conocen a Prada o Miu Miu, pero seguramente muchos otros no saben que detrás de estos proyectos está la misma persona, la icónica Miuccia Prada.
The two brands known for their exquisite taste and their ability to set the trend go hand in hand with one of the most elegant ladies in the Fashion System. That's where @whatmiuccia comes into play, the instagram account that brings us closer to the designer's day-to-day styles, without artifice.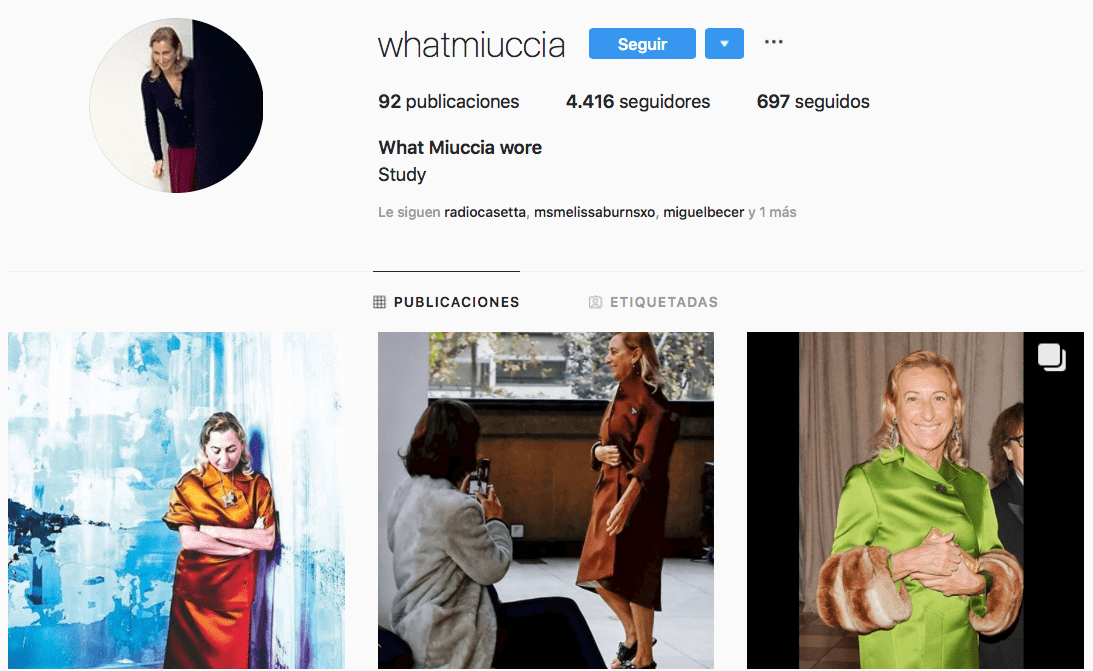 Her ability to look to the future and make us want things we never thought we would, make Miuccia a person to follow very closely and the instagram account makes it really easy for us. An archive of their looks that will make your sensitivity to fashion multiply.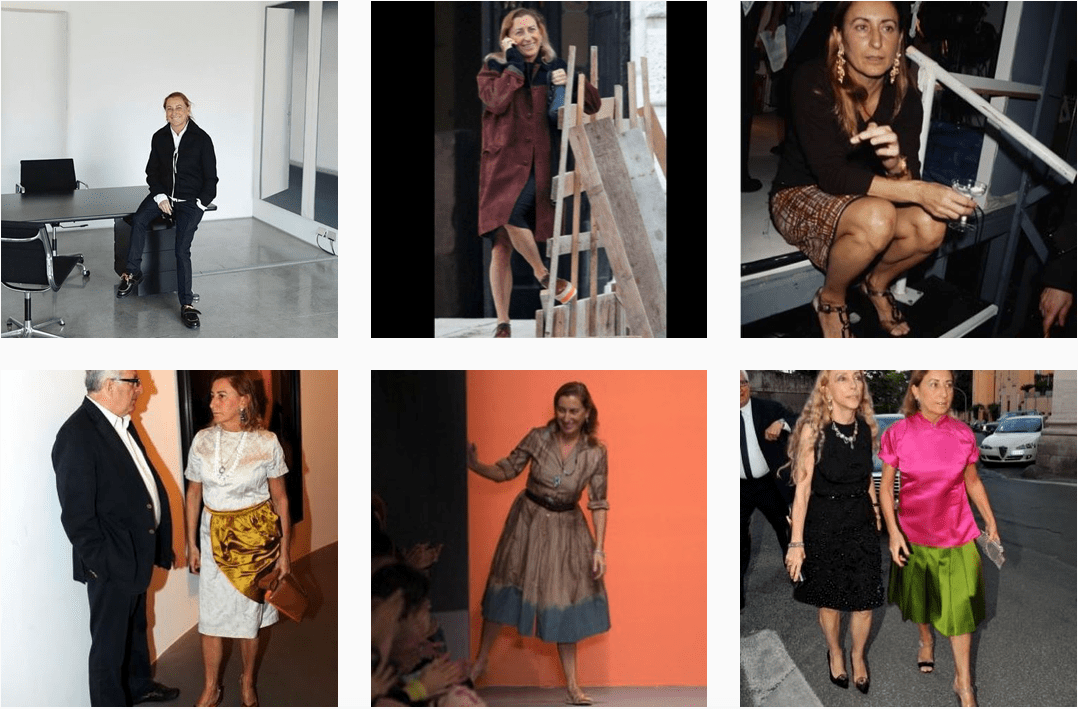 Like Katie Grand's quote says: "Once, she was standing in the studio in this very prim, calf-length, pleated white dress, and you could see straight through it to her electric pink underwear. I don't know if she knew it was transparent or not, but that mixture of being sober and conservative and then something quite shocking is totally Prada and totally her. It's an unseen sexiness that's completely instinctive."