READ IN: Español
After months of testing, WhatsApp has released Dark Mode for iOS and Android. For users operating the iOS 13 or Android 9 or 10 with Dark Mode enabled, the messaging platform will take on a darker shade so that your eyes don't suffer as much.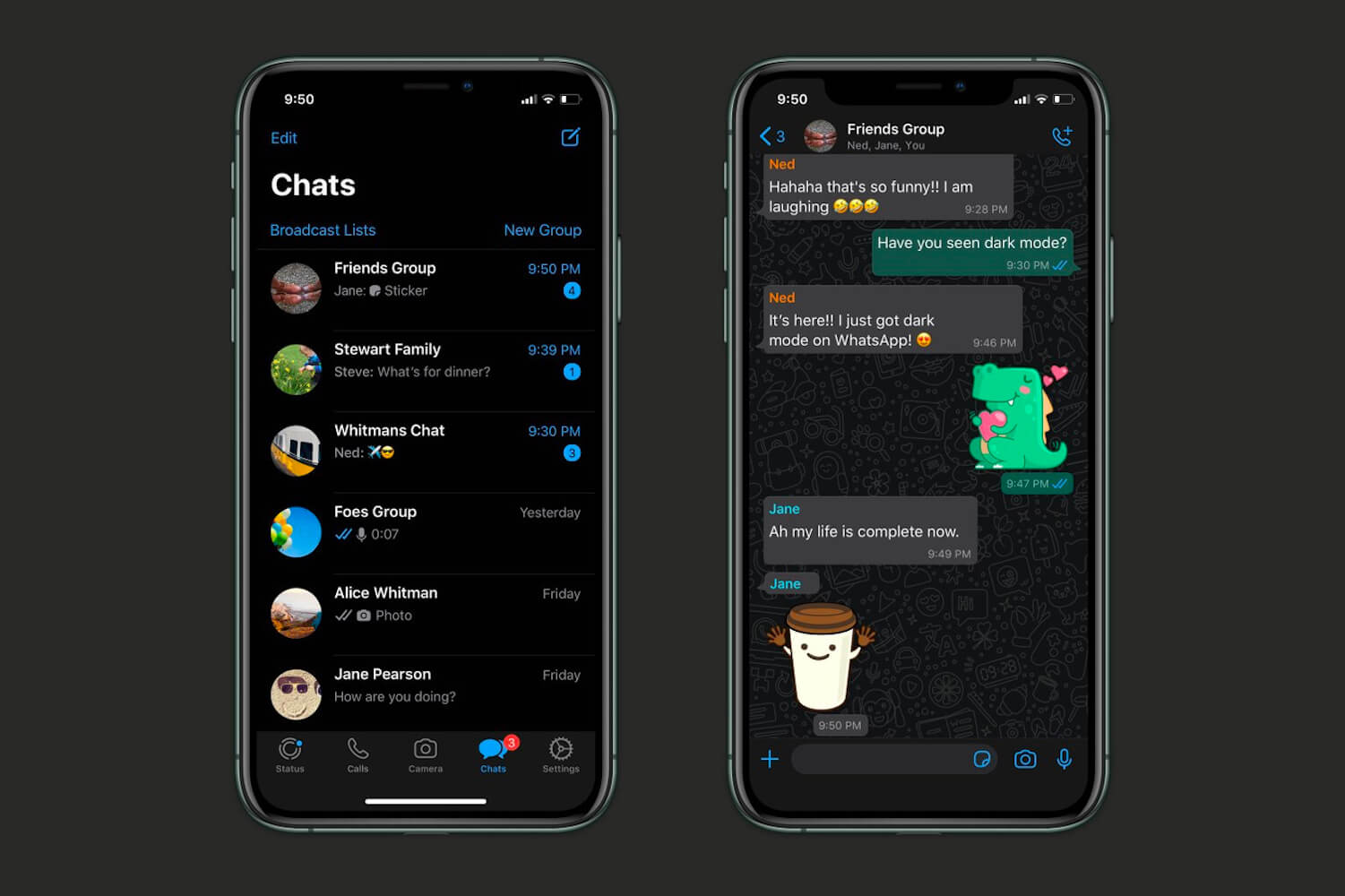 To reduce eye strain, Whatsapp experimented with mixing a dark gray background with a muted white color that reduces screen brightness. The dimmed shot ensures reduced glare while promoting contrast and readability. The Dark Mode option on iOS devices will lean more toward pure black while Android plays with a darker gray tone.
To celebrate the release of this long-awaited feature, Whatsapp has also just uploaded a video appropriately titled "Hello Darkness".
So you know, if you don't want to go blind, download the latest WhatApp update from the Apple App Store and Google Play Store to access the new Dark Mode option.