READ IN: Español
From Kanye West's supremacist slogans to Vivienne Westwood's "God Save the Queen": fashion is now more than ever dressed in ideology. From political statements that seem to have established themselves as the new punk or countercultural movement with which to explore the art of provocation.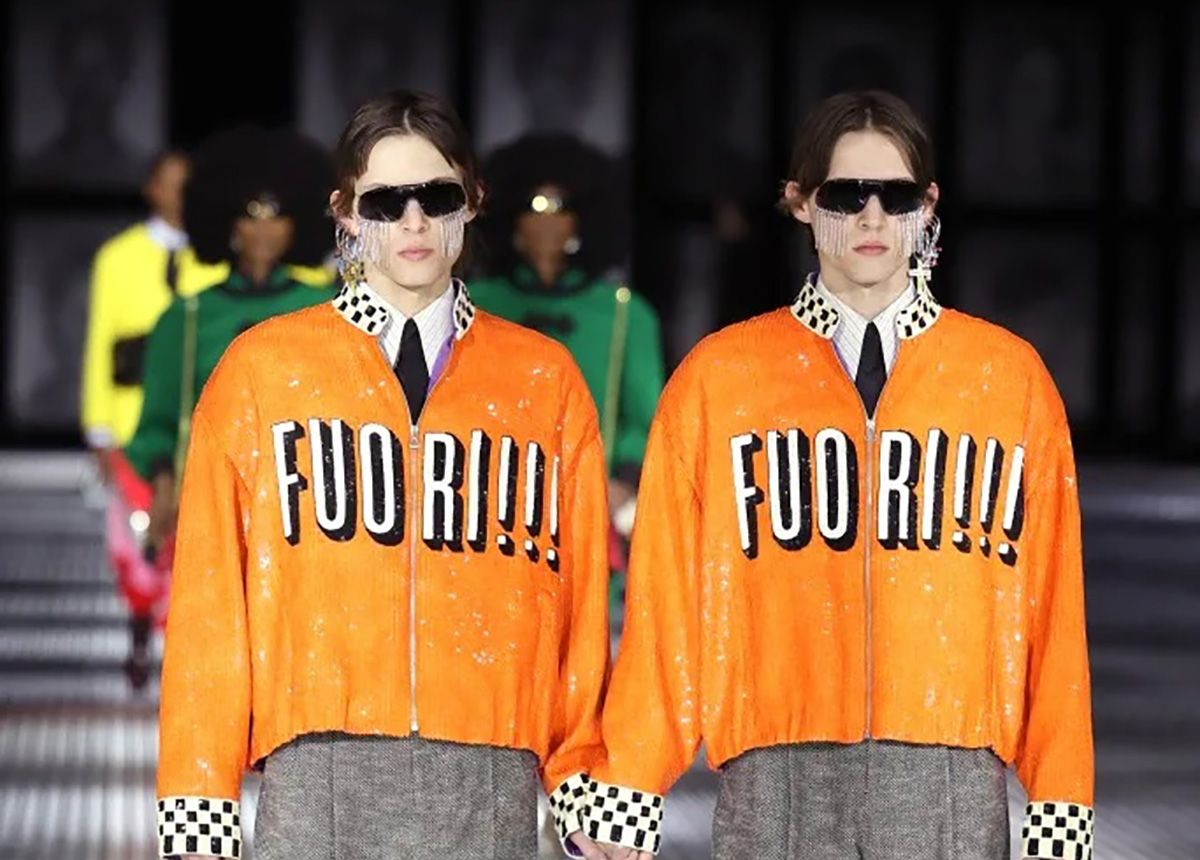 In the midst of a society divided by latent extremism and political polarization, individual thought and ideology materialize in the form of prints or graphics. An act with which to aestheticize icons, figures or values, which often border on inadmissibility.
The recent Paris Fashion Week became precisely a stage where, beyond making history with scientific experiments like Coperni's, Kanye West once again corrupted the ethical codes of fashion with his infamous "White Lives Matter" T-shirt.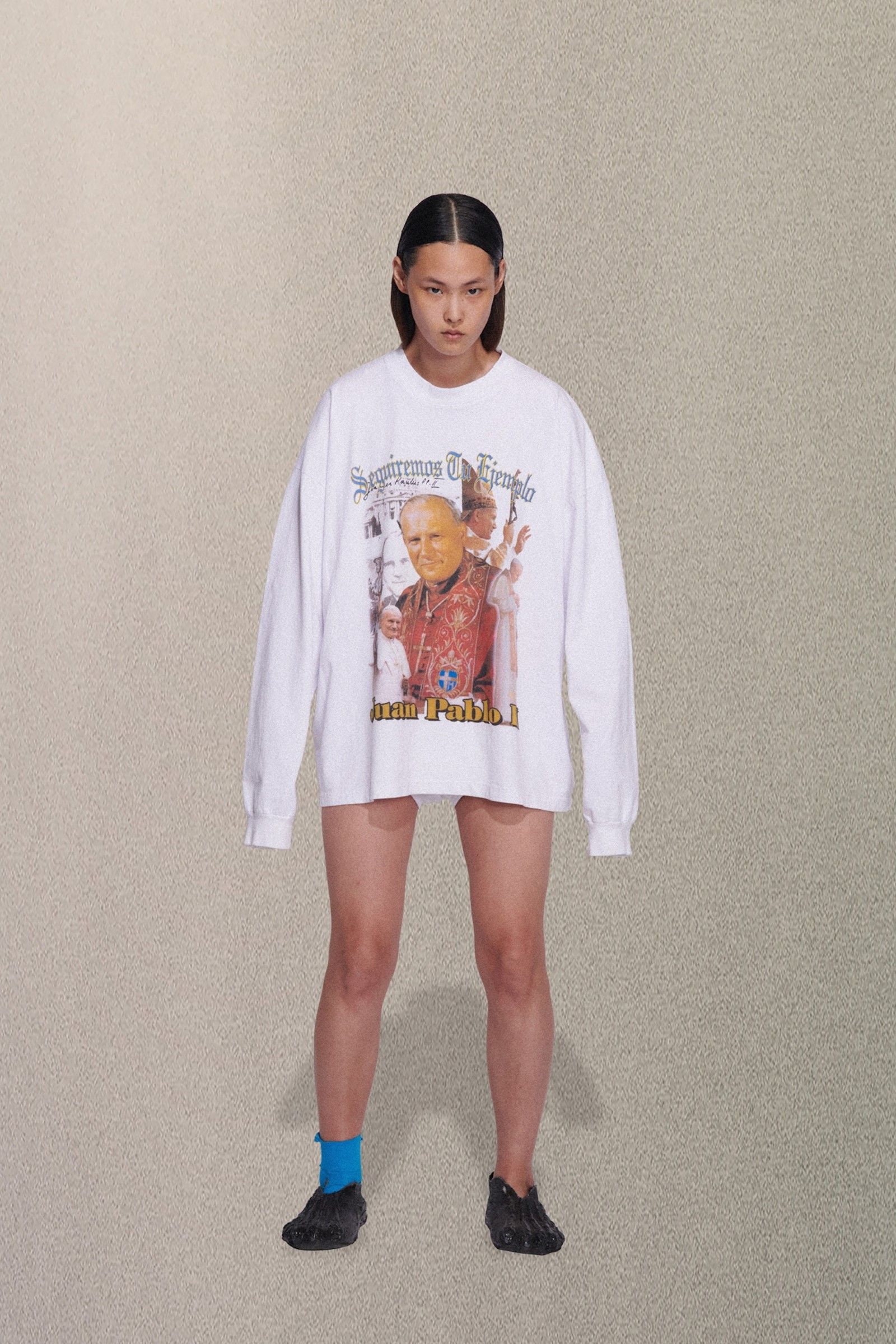 On the "souvenir" or merchandise-style T-shirt, he printed an intolerable slogan with which, rather than sending a political message, what he did was to destabilize his image and person once again, as well as to attack an important social struggle. On the front: an image of John Paul II as a pop icon of Western Christianity.
POLITICIZING FASHION
After the Yeezy show, Enfants Riches Deprimès set off the tabloid alarm again with Henry Alexander's Mao Zedong T-shirt. That became the centerpiece of the collection with which the creative director triggered collective outrage. Something to which he has already accustomed us for his dark past among political iconographies of the ultra-right, and symbols such as the Nazi iron cross, or the swastika and the eagle.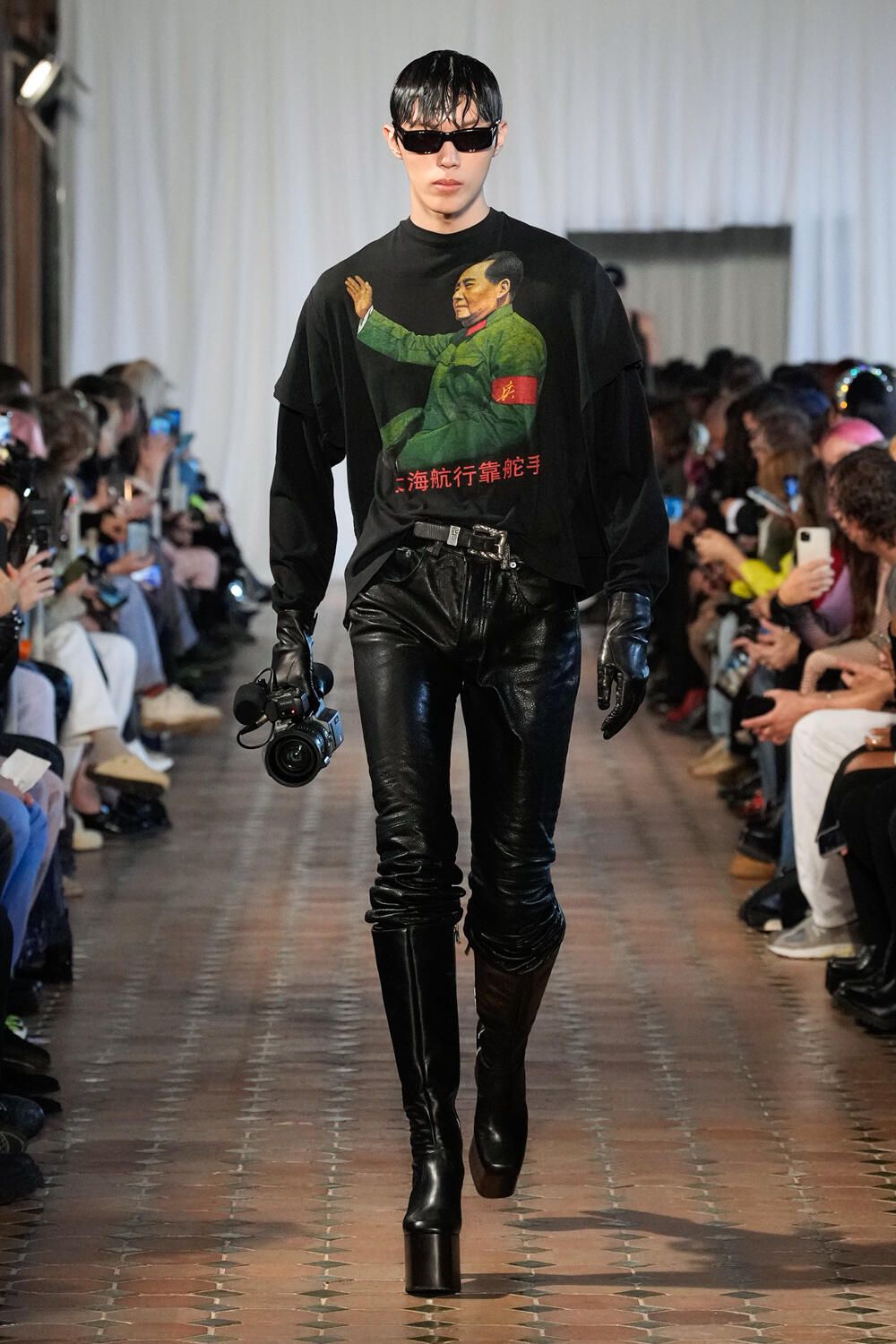 The debate generated from these designs with those that evoke Nazism or Maoism is whether anything goes in fashion, or if it can all be justified through nihilism, as Alexander does.  However, politics can also be a source of positive inspiration as we could see in Alessandro Michele's last Gucci "Twinsburg" fashion show. One in which he decided to highlight a graphic design of F.U.O.R.I (Fronte Unitario Omosessuale Rivoluzionario Italiano) with which he championed the LGBT+ community, progress and Italian homosexual liberation.
In this sense, controversy, taboos or provocation may be what often keeps art and fashion alive, but certainly not every political ideology can be aestheticized. Even less so hate speech, fascism, or white supremacy.