READ IN: Español
Shortly after the release of Apple's iOS 14 update, it seems that the new "picture-in-picture" feature won't work with YouTube, unless you've paid for its premium service.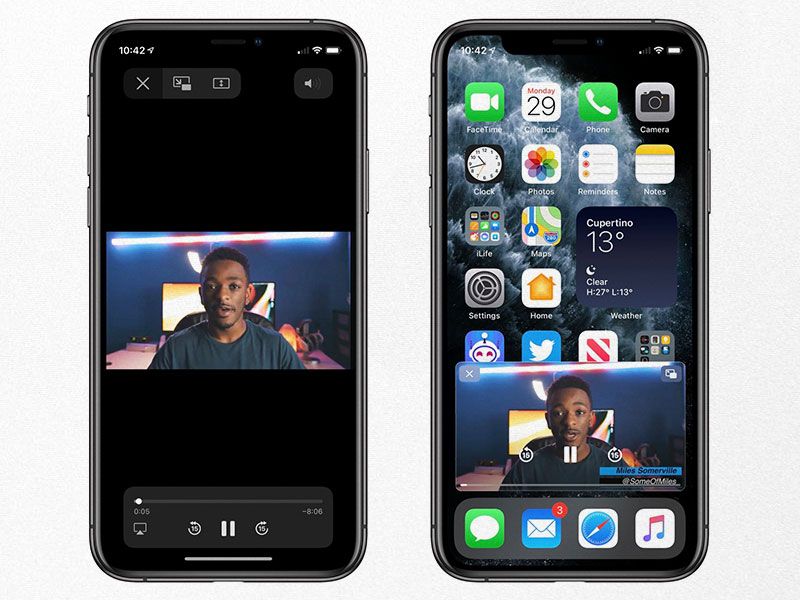 Picture-in-picture mode, or background playback, is a new feature of the new operating system update, which allows users to view videos in a smaller window while performing other tasks.
Many users realized that when they used the free version of YouTube through the Safari browser application, the video would be reduced to this mode. However, now YouTube redirects you to its app, making Apple's new feature useless.
Legend has it that this background feature still works for YouTube videos that have been embedded on another website but few still work.
On the other hand, iPad users will be able to use the new feature regardless of whether they have the free or premium version of YouTube.