READ IN: Español
Over the seasons Vetements and Reebok has created many bold shoes, like their version of the Instapump Fury or the Spike Runner 400, but their latest shoe, a Spike Runner 200, has only one goal: to let you know who made it.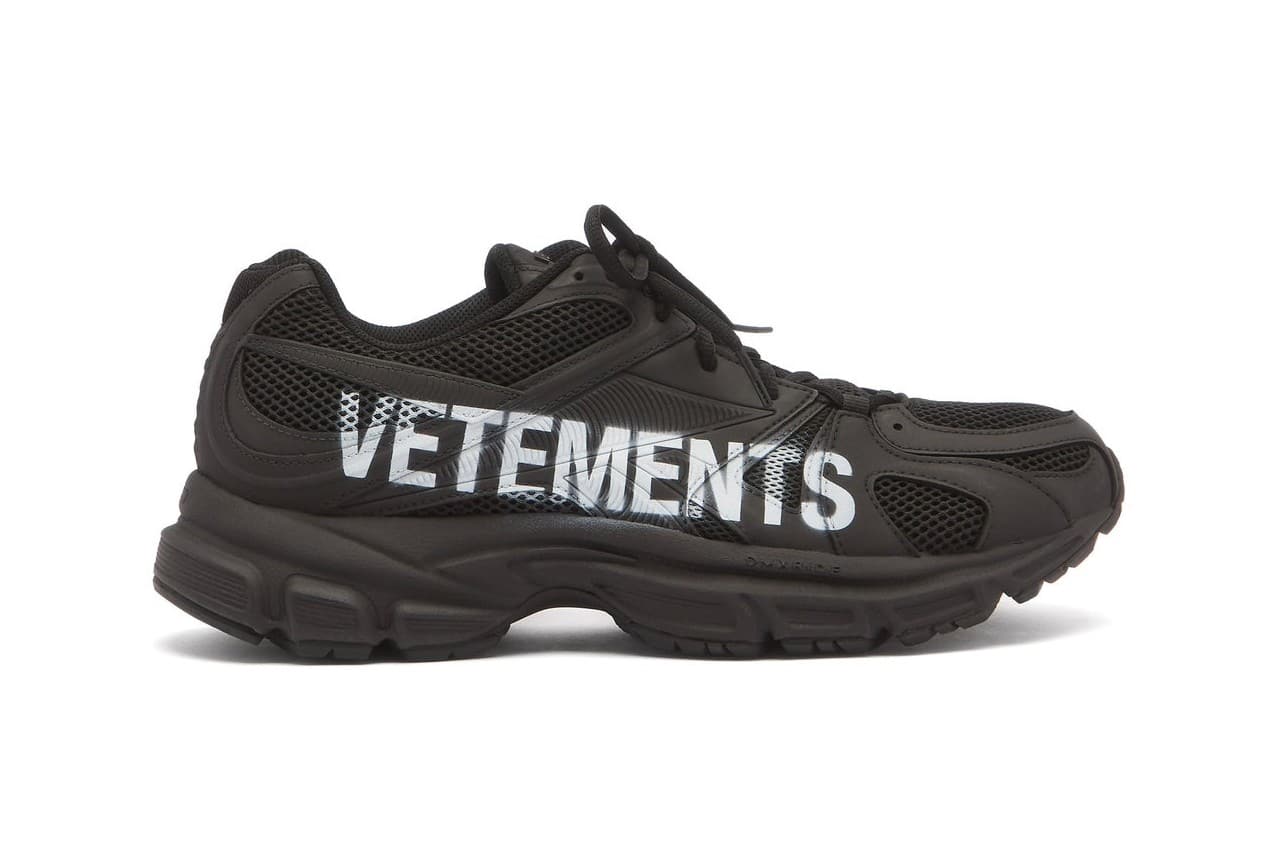 While previous collaboration shoes were often covered with graffiti or bright colors, this new proposal has a simple black color along with a white logo that reads: VETEMENTS.
Like the previous pairs, this new Spike Runner 200 looks like the Reebok line that dominated the performance shoe world from 2003 to 2011. The top of the mesh is covered with rubber trims that form components such as the toe and heel, as well as Reebok's subtle mark on the center panels that appear in the form of its signature motif.
The Vetements Spike Runner 200, with the hand-painted logo, sells for 850 euros in matches.