READ IN: Español
The platform is testing a new design to promote the well-being of creators.
YouTube is testing a new design that hides the audience dislike counter on videos. The move is an attempt to deter "dislike mobs" targeting certain creators and content.
"Viewer comments are an important part of YouTube, but creators have told us that the current experience can negatively affect their well-being," the video platform wrote on Twitter. "We also know that audience dislikes counts sometimes motivate targeted dislikes campaigns on some videos." While the number of dislikes for certain videos will be hidden from public view, creators will still be able to see their exact number of likes and dislikes in YouTube Studio.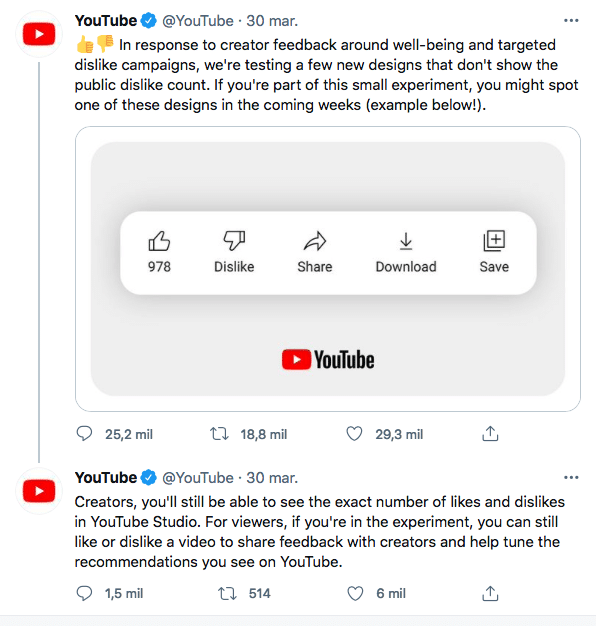 The experimental change will be applied to selected videos in the coming weeks.